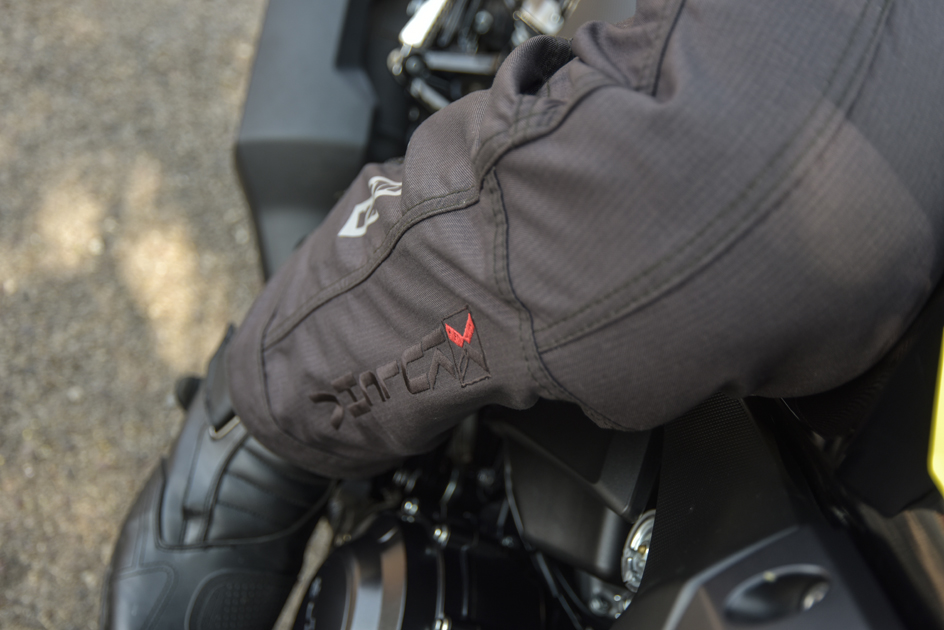 I have owned a pair of XKULCHA Dakar pants for a couple of years now and done many miles in them. To be frank, they are my Adventure pants of choice, even above the Adventure pants which form part of my suit. I choose to wear them [the Dakar pants] with my jacket. Why? You may ask. Let me tell you. Firstly, the comfort. They are cut high in the waist, especially at the back. They also have a broad, wide belt. These two features provide proper kidney cover with a nice supportive feel. They are also long enough. I am tall and slim. Typically if I get pants that fit properly around my waist they hang half mast.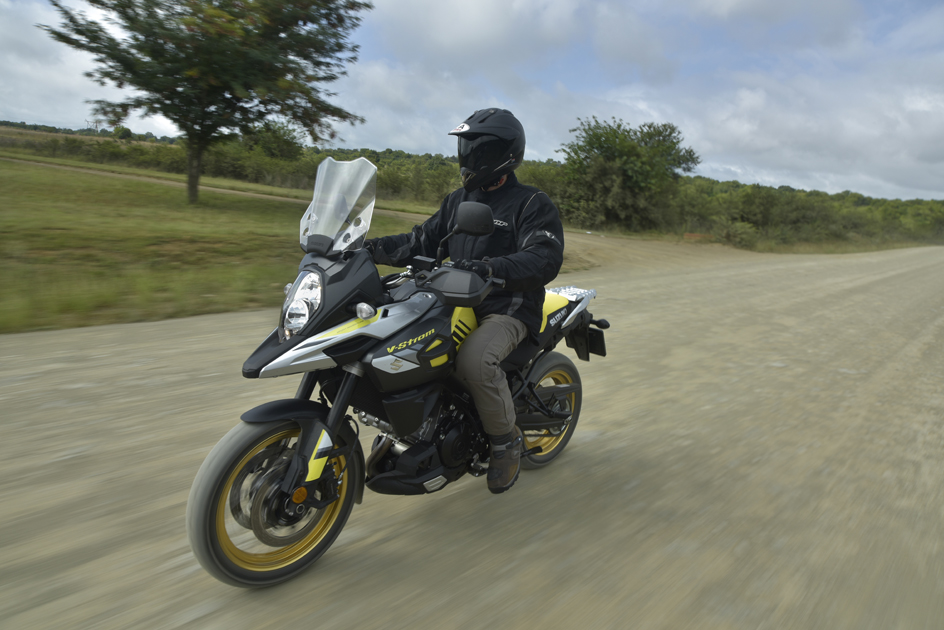 With the "long" option Dakar's they are perfect, even when seated on the bike. The cotton lining is comfortable, even in Botswana heat. This is aided by the mesh vent in the crutch. A perceptible stream of air keeps the nether regions cool in the African heat. In winter I simply wear running shorts under the pants, to keep the "heat in". The pants lower leg can be zipped open to accommodate MX boots, allowing easy fitment. Subtle features abound. There is a cell phone pouch on the front upper right thigh with a secure flap. Pockets are reinforced on the edges for durability. The right pocket sports a key clasp to secure your house keys while bouncing around rough terrain.
The soft armour covering the knee is really comfy and keeps the old patella's warm in winter. They could perhaps be moved down by three odd centimetres as they just cover the knee when seated. Removable soft hip protection can be attached with velcro if desired, and comes standard with the pants.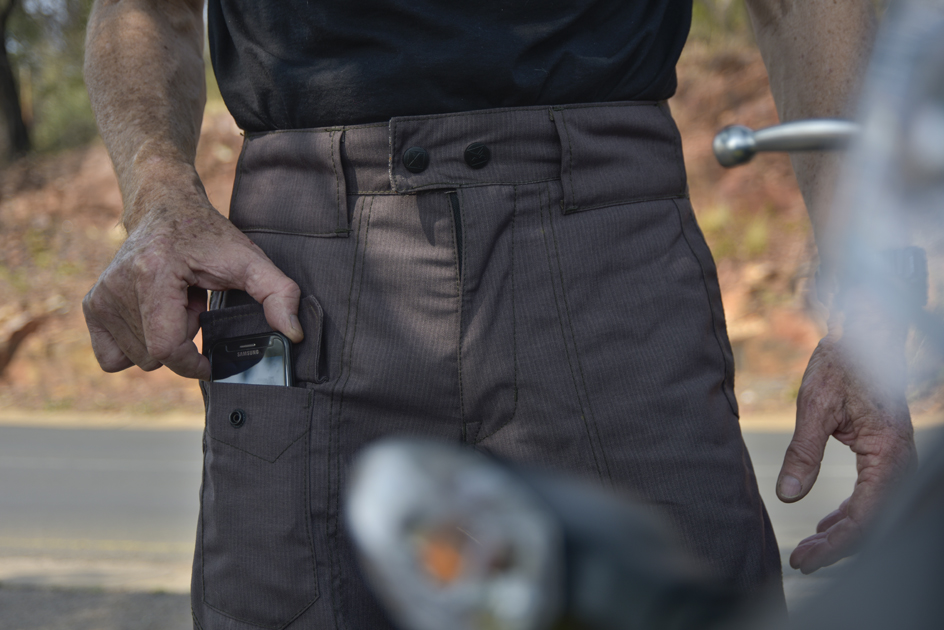 I just waxed lyrical about my old Dakar's, so what is up with the newest derivation?. Whilst the old style came in a heavy duty grey fabric, the new pants are made from 500 denier ATF high abrasion resistant cordura nylon. They come in an earthy dark salmon type of colour which is both attractive and practical. Like the old models they have a eshweshwe print cotton inner for comfort and breathability.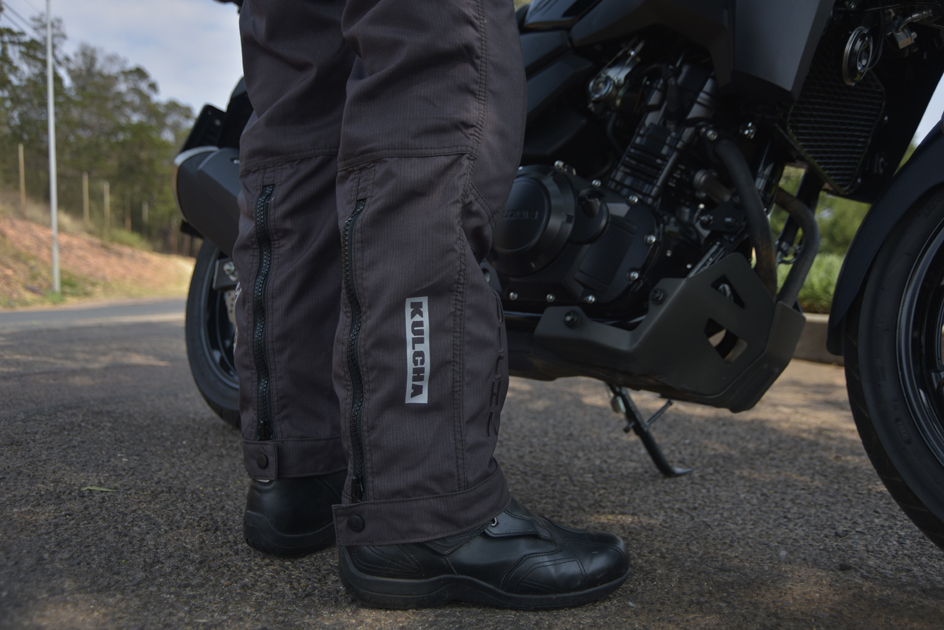 Crash zones have been subtly reinforced with ballistic nylon panels. Knee pads are removable, allowing fitment of hard shell armour if so desired. Compact foam knee and hip protection is once again standard. The new material, whilst equally protective, is more attractive and lighter, making for even higher comfort levels.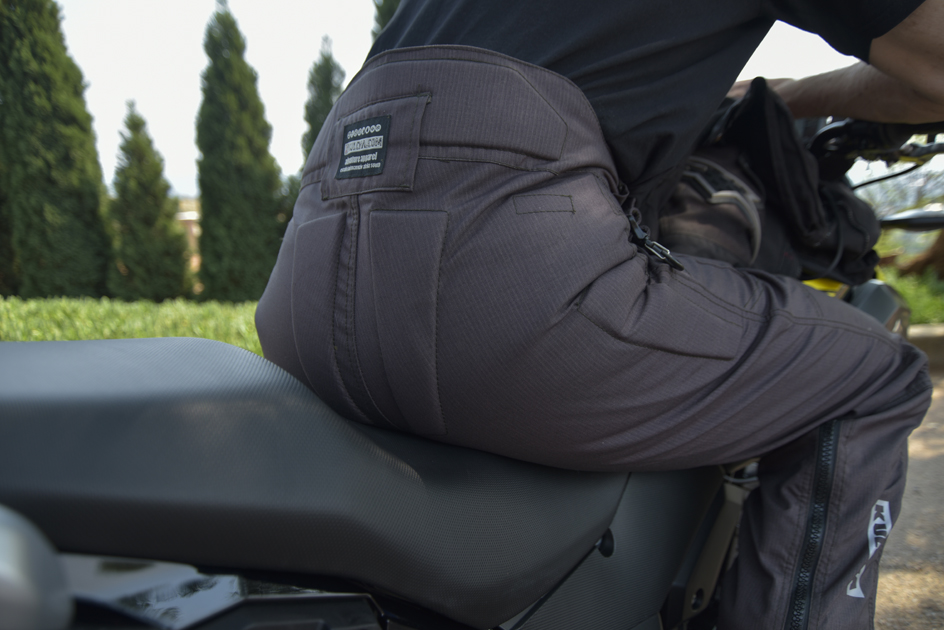 The crutch airflow mesh is also retained. In short, the new Dakar adventure pants from proudly South African Xkulcha, retain all the features of the originals with a more contemporary look, and even better performance. Having worn them extensively on a 3,500k trip recently, I can confirm that they are real winners! The peace of mind of knowing that you can have them repaired or replaced free of charge in the event of a mishap, ensures no buyers remorse. Highly recommended.
For more information visit: www.xkulcha.co.za