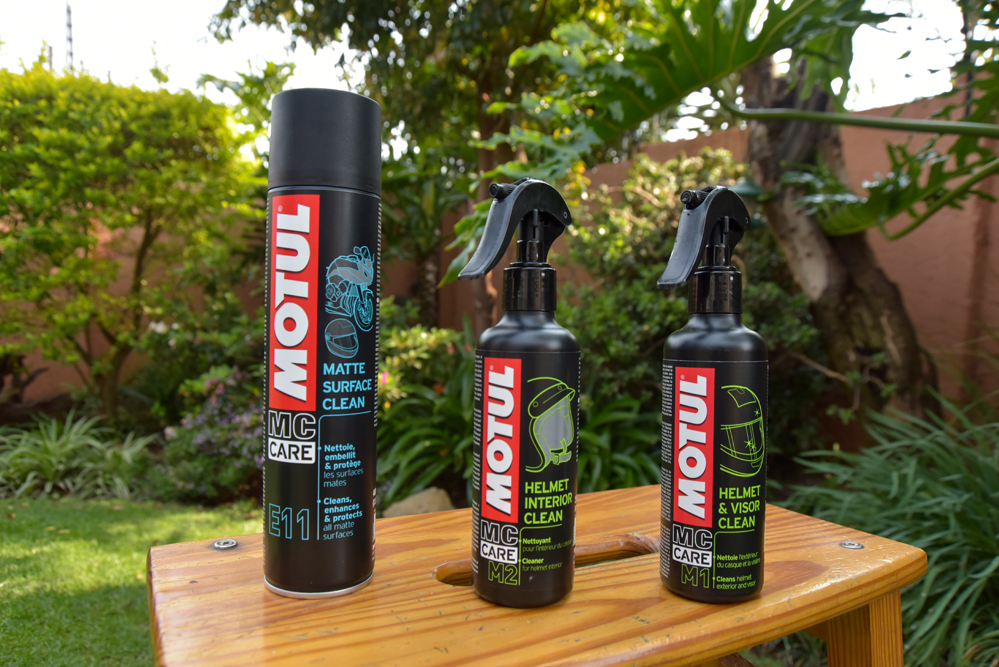 At the best of times we should take really good care of our bikes and riding kit, however in these financially taxing times it becomes even more relevant. We need kit as well as bikes to weather well so that we can extend their working life and give us more value for our hard earned loot. Enter the Motul motorcycle care range of products. Rather than raiding your local hardware or grocery store for general cleaning agents that may contain chemicals or other agents which may harm, instead of enhance our gear, the French lubricant giant has some bespoke products with which to pamper our rides and kit.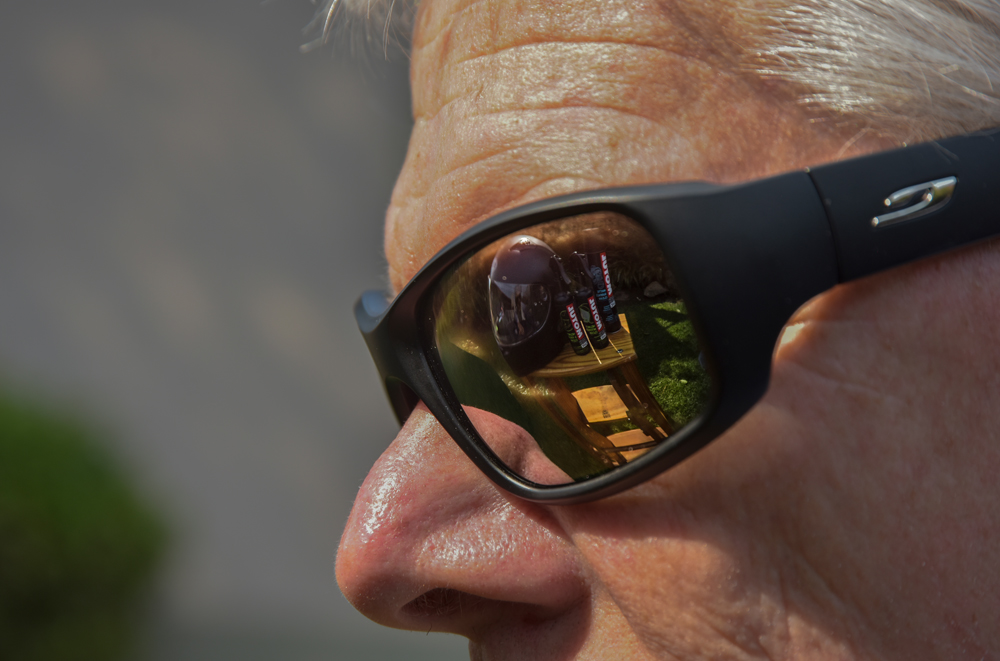 The first two products I wish to tell you about are formulated to keep your skidlid, brain bucket, pip protector, OK then, your helmet, in tip top shape. Harsh South African riding conditions invariably leave your helmet and visor dusty, dirty and bug bespattered. Motul's helmet and visor clean comes in a 250 ml plastic bottle with a trigger type spray applicator. Specially designed and tested to loosen dust, dirt, oily road residue and bug innards without compromising your helmet and visor materials, you simply spray it all over helmet and visor, leave standing for a minute or so, then wipe clean with a clean soft cloth.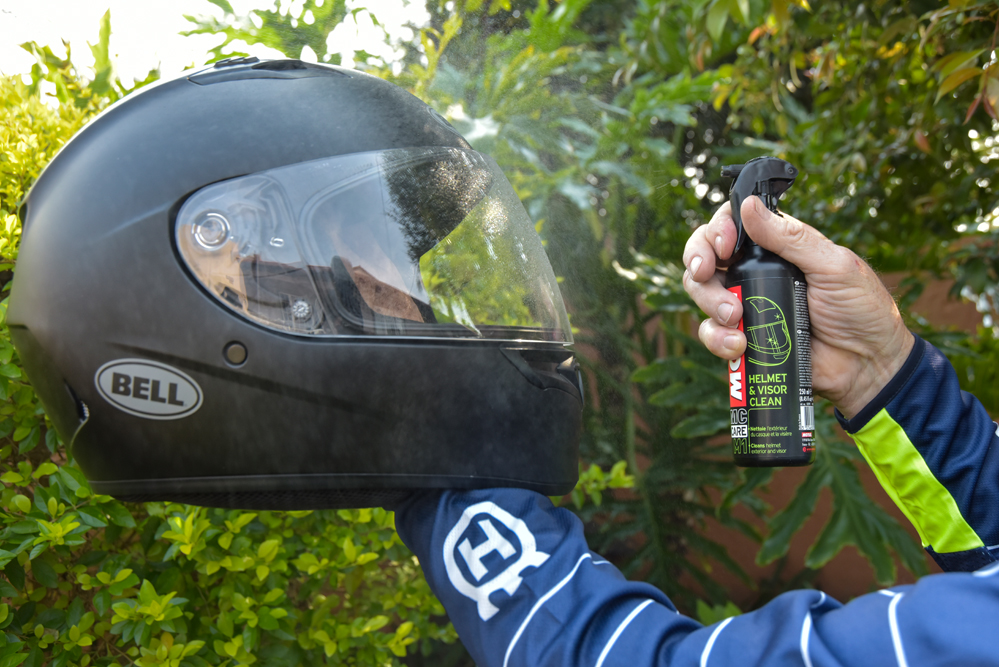 It penetrates all the cracks and crevices and loosens the grime so that you can easily coax it out. Rub up nicely, and your lid is left shiny and clean, with nary a streak. Magic. So much for the outside.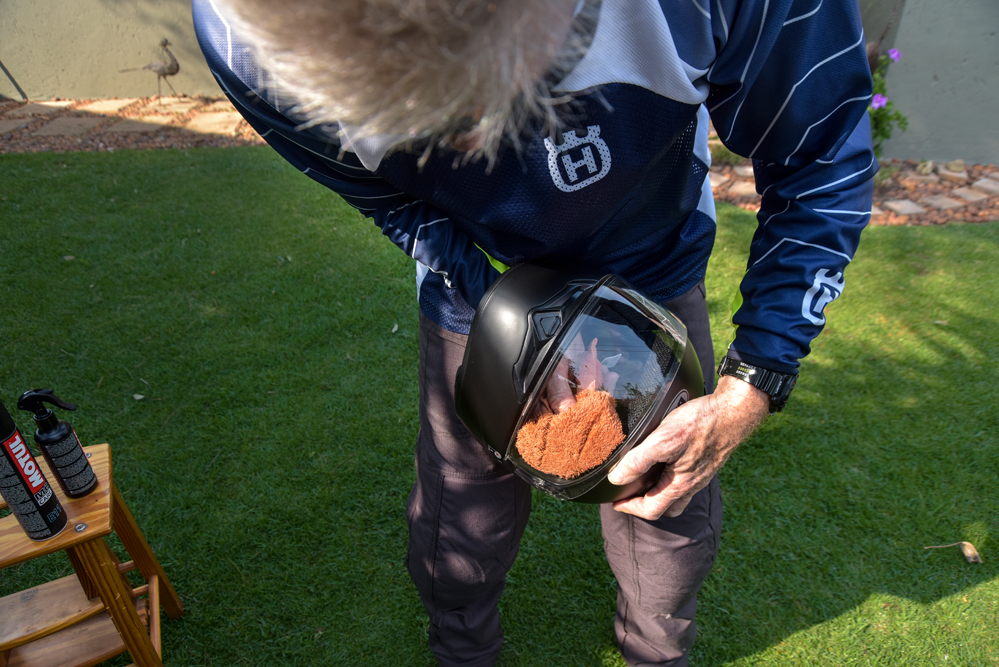 The said SA riding conditions allied to some spirited riding sometimes causes us to work up a sweat, which can leave your helmet somewhat funky, and not exactly smelling like the proverbial roses! Don't stress, Motul interior clean to the rescue. At the end of the ride, spray the inside comprehensively and leave the helmet in an airy space to dry. Active ingredients called Methylchloroisothiazolinone and Methylisothiazolinone, [I kid you not] kill all the smelly bacteria and leave your helmet sweet smelling and fresh. Sorted!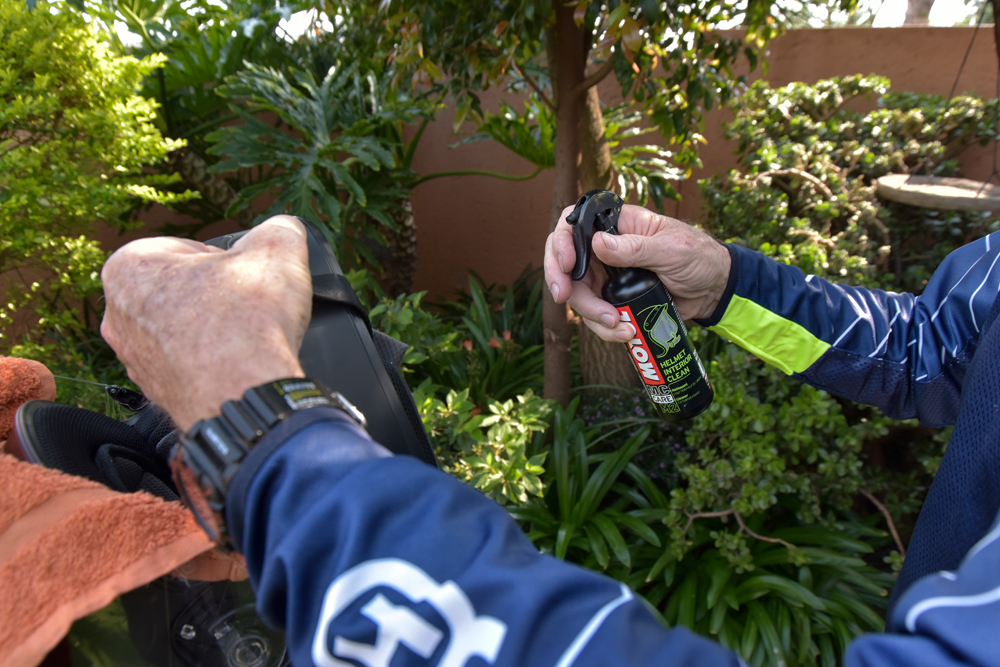 The third product tested is really relevant for the current crop of bikes and riding gear which sport a matte finish. It is specially formulated to clean, enhance and protect matte surfaces. Damn! Where was this when I had my matte green Triumph Scrambler? Conventional polishes change the matte finish to a "flat" finish. The Motul matte surface clean does exactly what it says. The 400ml aerosol can with a conventional spray nozzle makes it a doddle to apply. Spray on, leave for three minutes and polish off with a clean dry cloth, and Voila! Like new!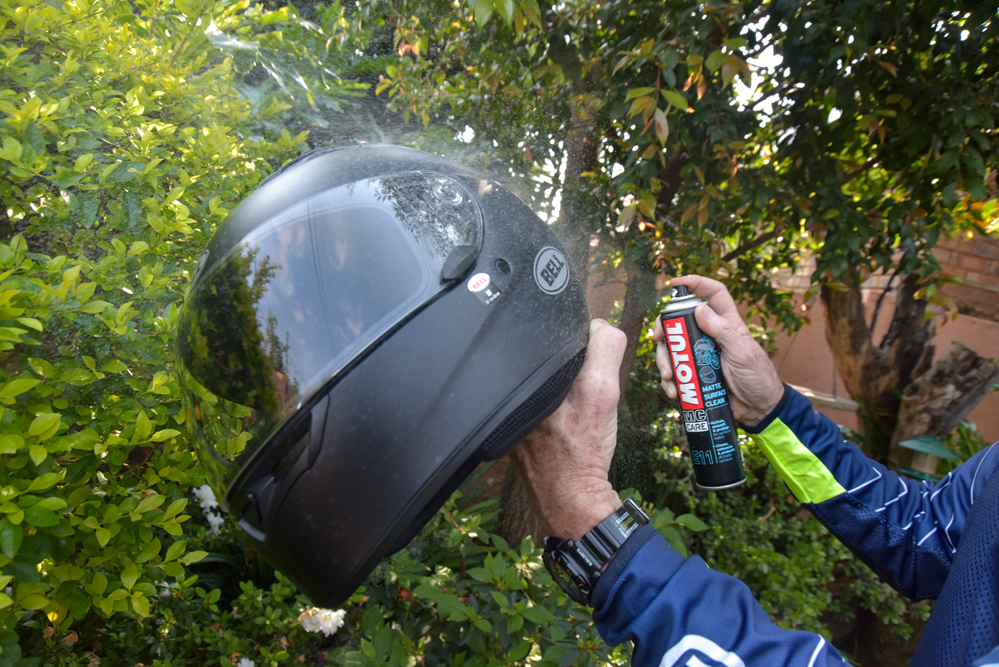 I put the spray to the test on my two matte black helmets, as well as the panniers on the beautiful Harley – Davidson Sport Glide that I have for a medium term review. The bike is a magnificent deep glossy black, with the exception of the panniers, which are matte black. The Motul muti did it's magic, restoring all my matte goodies to their former glory. Descent kit this Motul MC Care range. It's a definite thumbs up from me.
For more information on Motul's full range of care products visit: www.motul.com/za