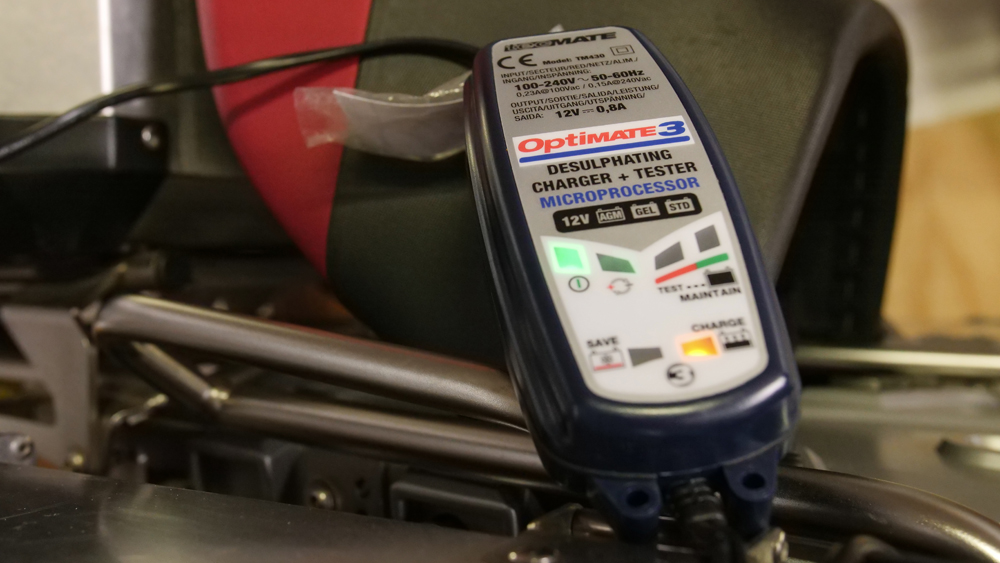 Why do you suppose I refer to the Optimate3 as a "system" rather than simply a charger? Quite simply, because that is what it is. Let me try and explain. I need to come clean at this point that I am the original, and I am sure the world's worst, technophobe. Please understand that "smart phones" are much smarter than me! Don't ask me to programme anything electronic. I am so bad that even setting the time on my bike's dash is a major endeavour and there is no way that I would even attempt it without reading the manual. My head simply does not wrap itself around electronics. Give me mechanical any day and I will suss it out, but electrics? No way!.
I am in the blessed position to own more than one motorcycle. I do, also, contrary to popular belief, own a car. [unfortunately there are times when just can't do the job with a bike and the only option is then a four wheeled shopping basket] Problem is, I can't ride them all, all of the time. Sometimes weeks go by where a particular bike does not get started. Modern bikes, with their sophisticated electronics do not like weak batteries. They are invariably fuel injected too, so when you try to start the bike the fuel injection needs to deliver a squirt of mixture before, or as the motor turns over to light the engines fire. All of this needs power and then spark. Even push starting doesn't work because said fuel injection doesn't work. How do I know this? Half an hour of working up a serious sweat trying to push start my KTM 1090 Adventure R is how I know this! Enter battery chargers.
Old world battery chargers did exactly that. Irrespective of how charged your battery was they kept on charging. If you didn't keep on monitoring the state of the battery, by trial and error, it would simply cook your battery. The world, thankfully has moved on and we now have, like "smart" phones, smart chargers. The Optimate3 is one of those, and a devilishly clever one at that. I have already told you, ad nauseam, how technically challenged I am when it comes to things electronic, so I am not going to try to tell you how it works technically, but rather how it works practically!
The Optimate3 comes equipped with two means of connecting it to your battery. Firstly, there is a connection which can be permanently attached to your batteries terminals and cable tied to the bike or car. If you want to periodically top up and maintain your battery charge you simply plug the male\female and it is then simply a matter of plugging the charger plug into a wall socket and switching it on.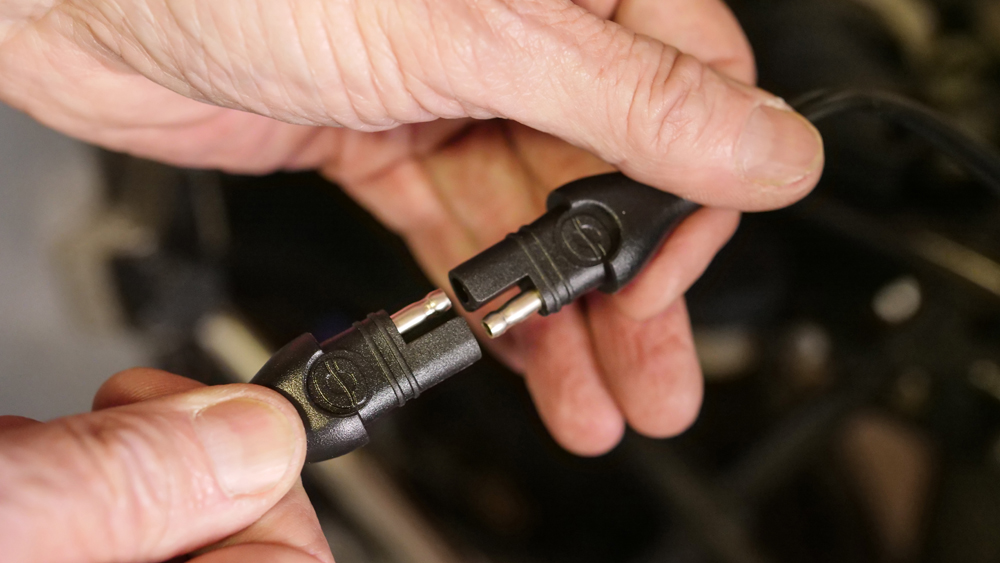 The second option, and the one that I use because of my multiple vehicles, is the crocodile clip equipped wire. Two colour coded [for elecro-idiots like me] crocodile clips with the said male/female connector get attached to the charger, clipped on to the relevant battery pole, plugged in and switched on. Bob's your uncle!.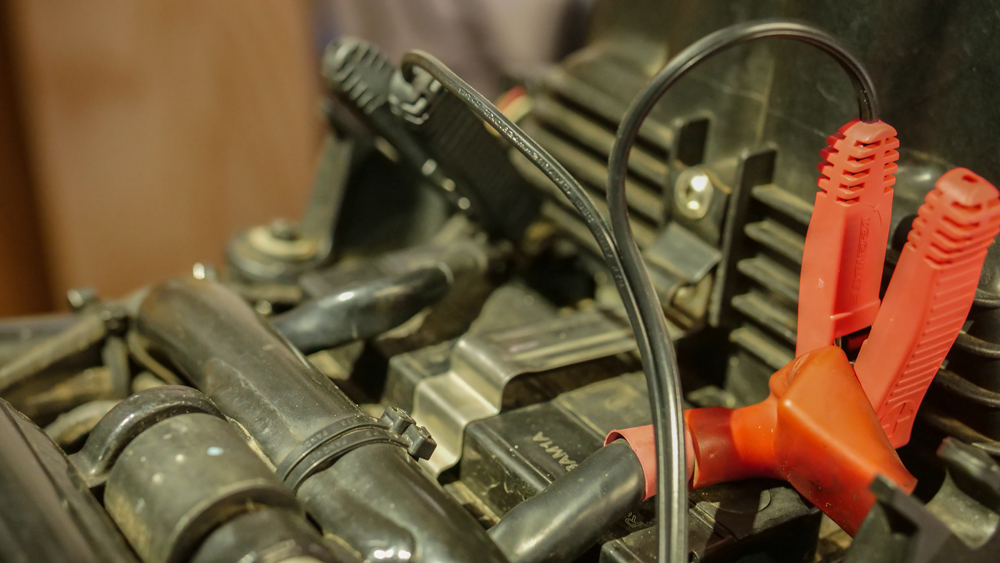 And that friends, is the wonder of this device. No further intervention is required. The Optimate3 tests where your battery is at and starts remedial action by applying an appropriate level of charge. It even has a "Dave proof" feature which will tell you if you have connected the crocodile clips to the incorrect poles. How cool is that? An explosion in my garage could wreak some havoc but thankfully Optimate3 has got that covered.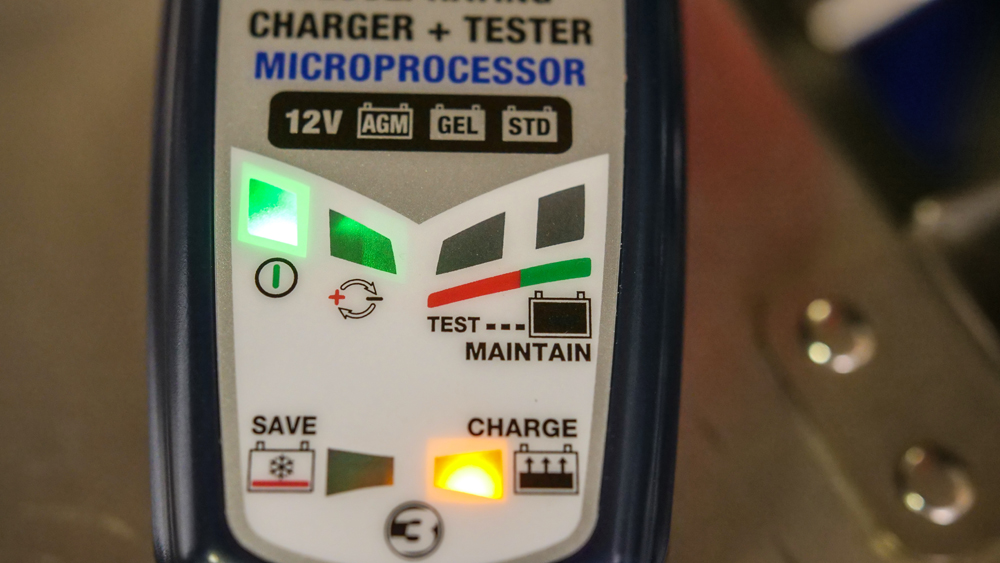 A panel of lights on the charger itself indicate what the battery is doing, so that you know when your battery is sorted or still "undergoing treatment". Once the battery is fully charged, it automatically goes into a maintenance mode, whereby it monitors and maintains an optimum charge.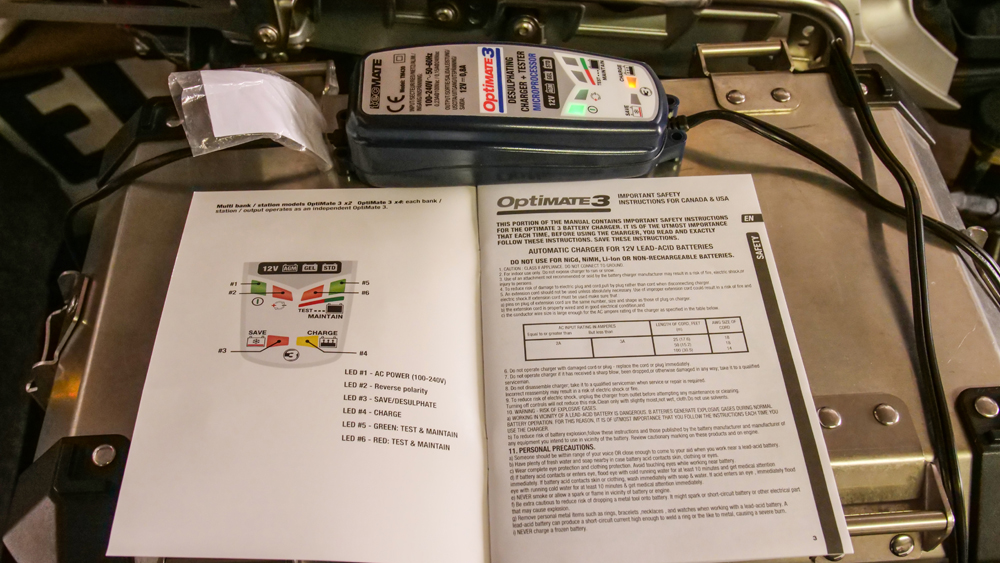 The Optimate3 comes with very comprehensive instructions and specifications for you guys who understand, and get your jollies from reading stuff like that. For us lesser mortals, we simply read how to attach it to our batteries and then forget about it till we unplug it and go ride. I cannot recommend it highly enough. Well I suppose I can. I bought one. 'nuffsaid!.
For more information visit: www.bikewise.co.za Or call Bikewise on: 011 566 0333