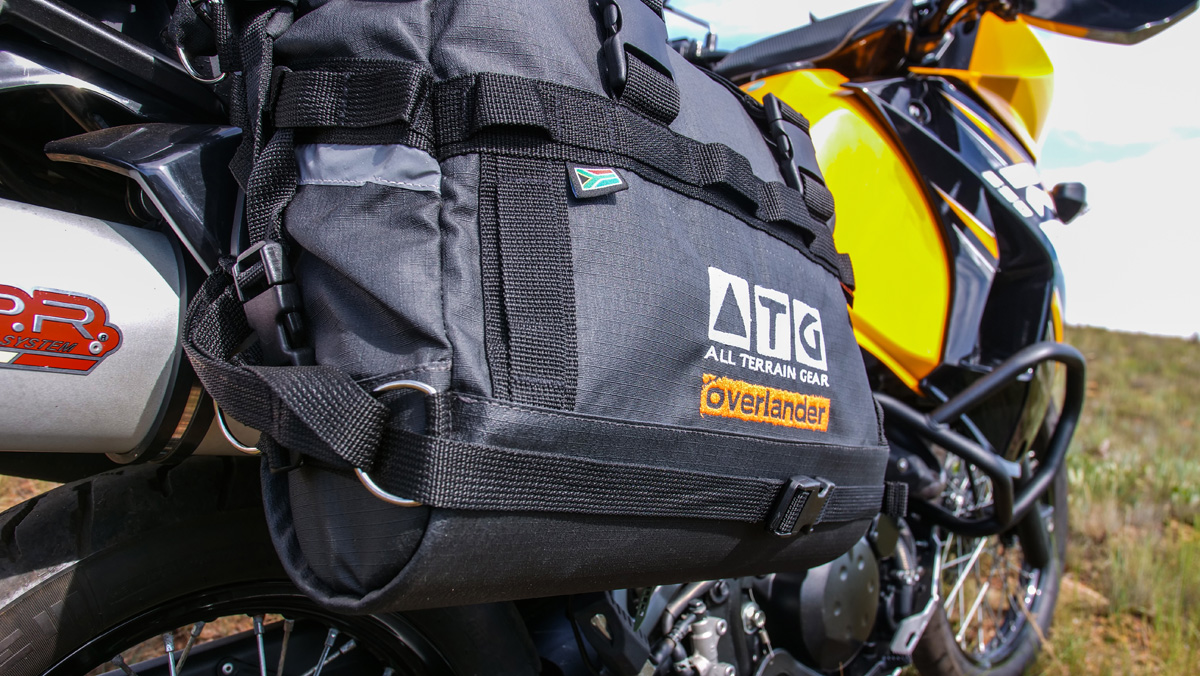 Travelling for extended periods by motorcycle presents one with some logistical challenges, especially when you need to carry a fair amount of stuff. "Credit Card" travel is popular in places like Europe and the USA where you can hop on your bike with minimal kit and have plenty of overnight options which simply require swiping your credit card. Travel in "the Colonies" is more of a challenge. Adventure biking often takes us off the beaten track where infrastructure is either minimal or totally non existent. We need to carry some essentials along with us. Tent, cooking stuff, tools and clothing all need to be stashed securely, especially when our route may deteriorate into a real goat track. To keep the weight of your kit as low as possible, panniers are your best bet. Mass centralisation is a modern buzz term meaning keeping the weight of your bike as low and "central" as possible. This prevents the bike feeling top heavy and wanting to topple over without much provocation. Picking the bike up after capsizing is also much easier if the weight is low.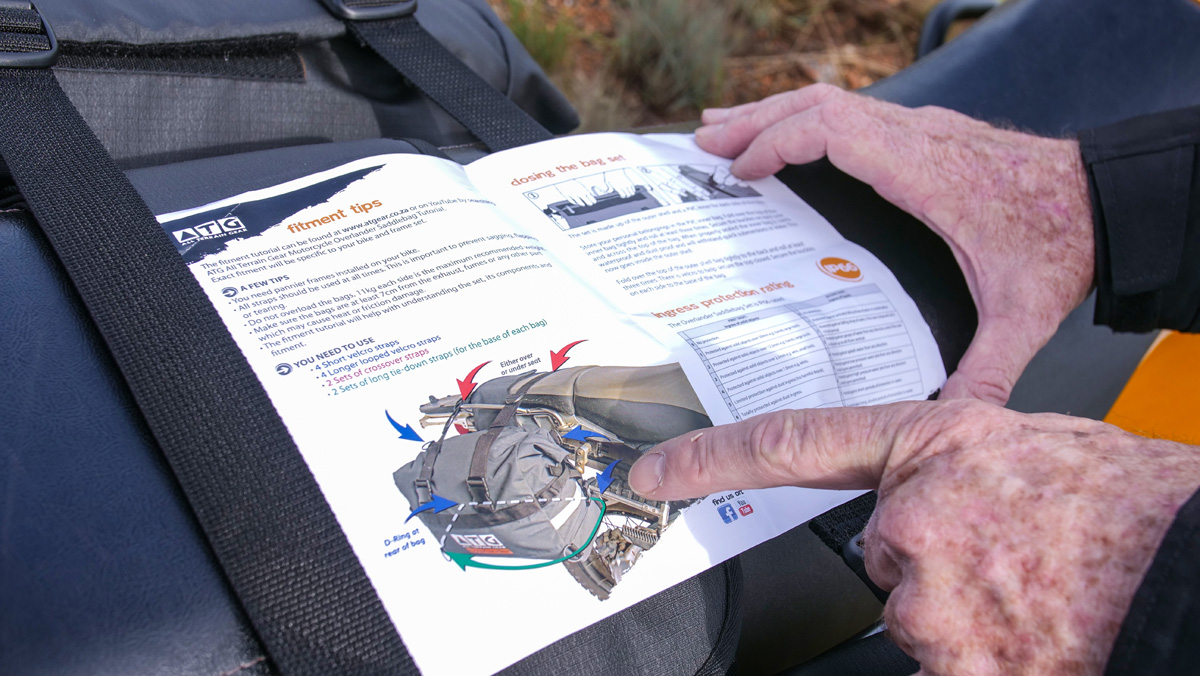 Panniers are either "hard" cases, typically mounted to either side of the bike, or soft luggage, a modern version of saddle bags used for ages to stash provisions on horses. Which system is better? Like with so many things relating to motorcycling, each has pros and cons. Hard cases are securely mounted, don't move around and are easy to pack and lock. This is a serious consideration when your bike is parked unattended. Especially when travelling through poor countries with many opportunistic thieves. Negatives of hard cases are weight, vulnerability to damage in a spill and how they encourage you to "fill that space". You tend to take stuff that is not essential to your trip, simply 'cause you have the space!. If your travels take you over rough terrain there is another major consideration. Let me quote a passage from Ted Simon's book, "Dreaming of Jupiter", the account of his second round the world trip, to illustrate. "I am already out of sight of the junction and halfway through the second patch of mud when I lose it, but this time my right foot is stuck in the glutinous clay, and the forward motion of the bike drags it under the alloy pannier before I fall. It's very bad. For the first time in my life I hear the loud snap of a bone breaking. Then I'm on my side with the full weight of the bike pressing down on my foot".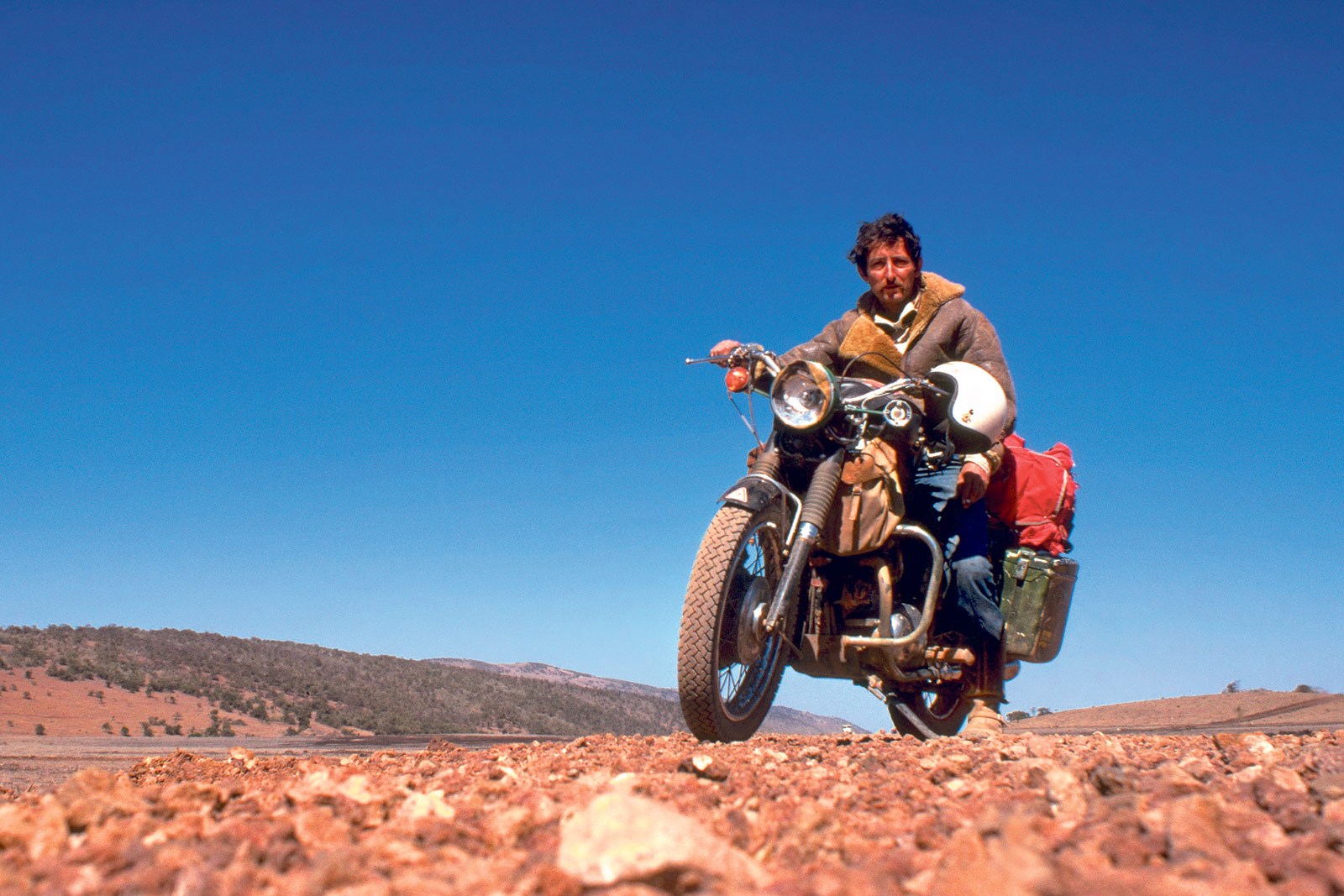 For me, the solution is to use my hard luggage for tar and dirt highway travel, but if there is any serious off road riding to be done, I opt for soft luggage. Enter ATG's soft pannier system. The bags are rectangular in shape with a firm plastic back and bottom to allow them to keep their shape to facilitate packing. The broad band of material which throws over the passenger seat is velcro equipped, allowing you to adjust to the width of your bike. Pannier brackets are required to keep the bags out of the back wheel, as well as to secure them to the bike. The bags are equipped with "D" rings at each corner to help tying them down. A lot of thought has gone into the design and how to secure them to just about any bike. The instructions which come with the bags has cleverly colour coded the various straps, to act as a guide as to how to use them.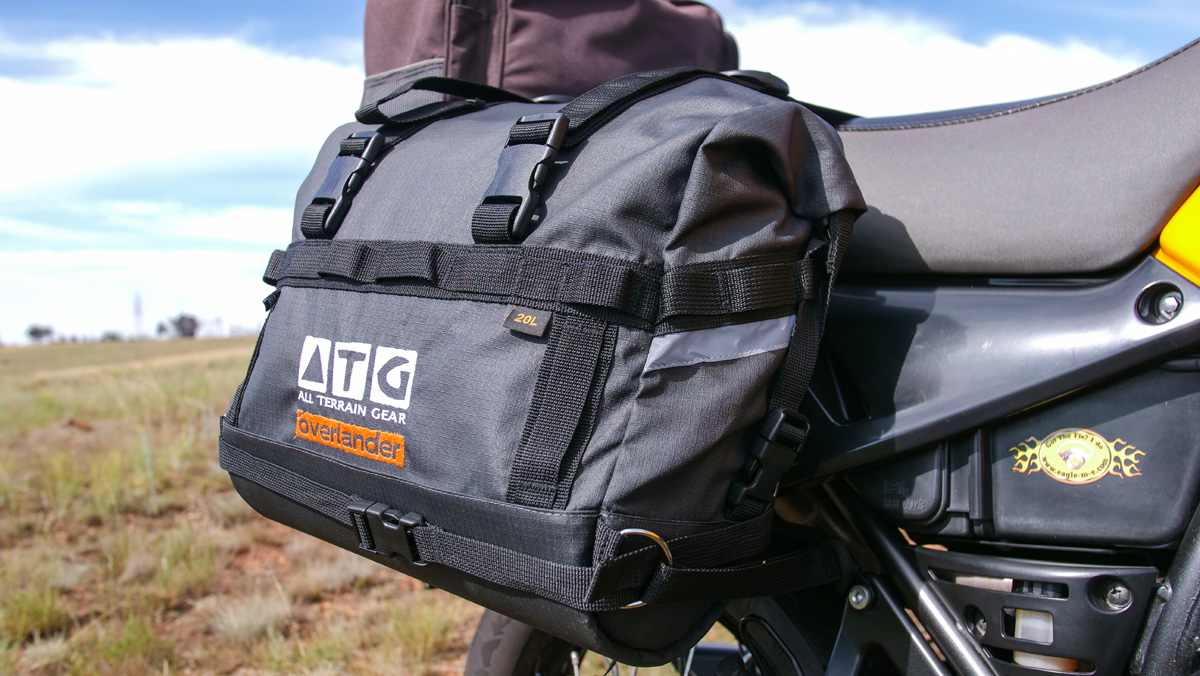 The bulk of the weight is carried by the broad velcro top strap, supported by two adjustable straps which straddle the seat and clip to each bag providing additional support. Another adjustable narrower strap fits through the bottom "D" rings and right around the bottom of the bags to hold them against the bike, and preventing them from splaying outwards. Four additional loop and velcro equipped straps allow additional fine tuning to secure the bags totally for complete peace of mind no matter where or how you ride.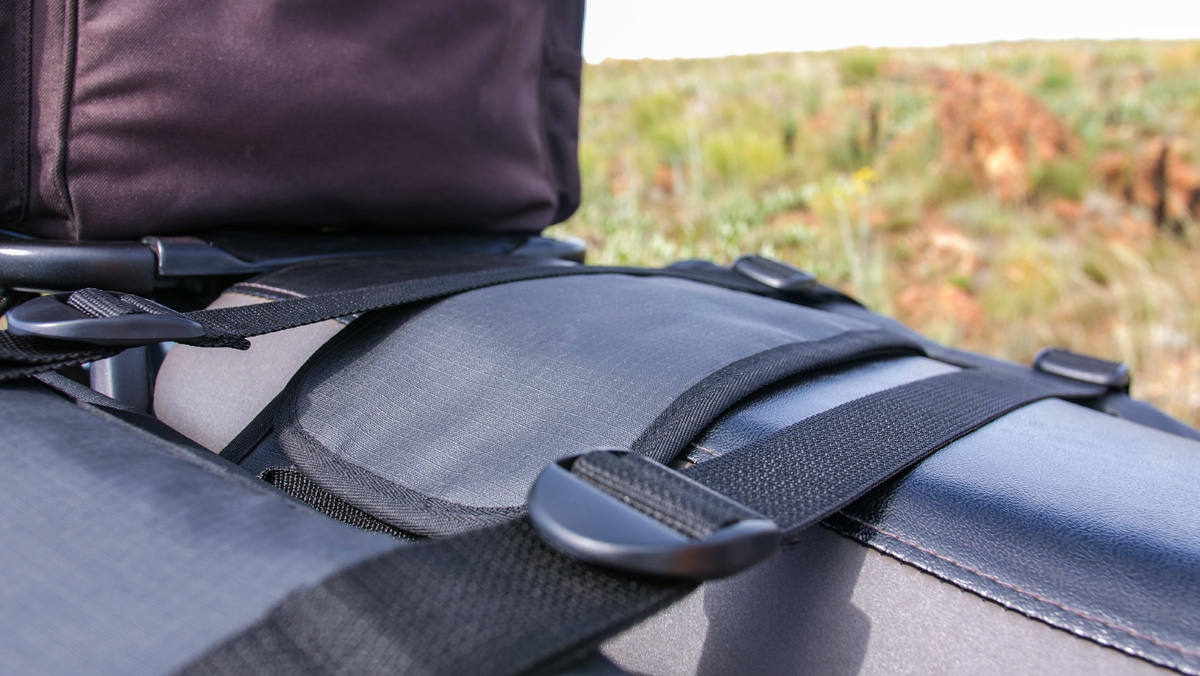 The bags themselves are made from a heavy duty, wear and abrasion resistant cordura. Each bag has a roll top inner water proof bag with it's own carry harness. This means that you can leave the bags secured to the bike and simply remove the inners filled with your kit, free from dust or rain. The bags have a velcro secured roll top with a clip on each side to close snugly and keep dust out. The roll top allows you to keep the bag snug irrespective of how full it is. Each bag has a recommended weight limit of 11Kg's. That allows you to stash a lot if kit!. The bags are strategically reinforced with strapping to protect against abrasion and to add to their general strength and ruggedness. Reflective flashes are sewn across the back of each bag to enhance visibility.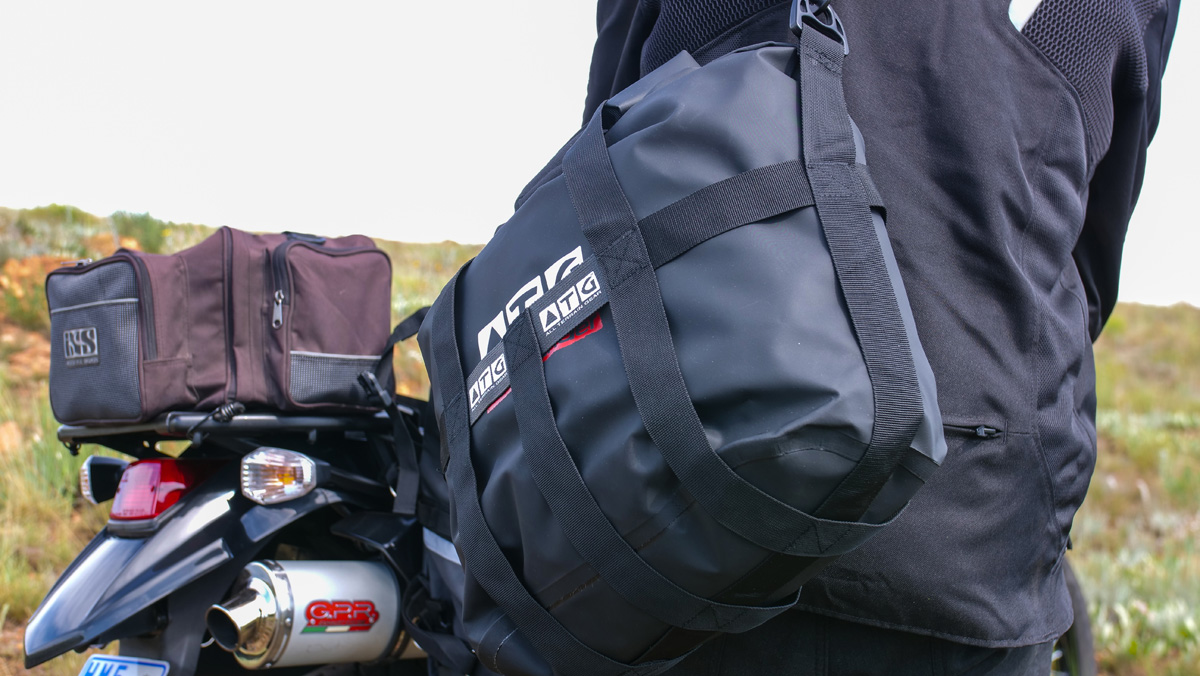 The bags fit best and ride most securely when fully loaded, with the weight providing stability. Your heaviest items should go at the bottom of the bags, with items you may need to access, such as rain suit or fleece, at the top. With these bags fully packed and an ATG waterproof carry bag secured across the back seat, you are sorted for really extended travel on any kind of road, in any kind of weather. The quality of materials and workmanship is excellent and on a par with the best similar products, such as Enduristan, from anywhere in the world.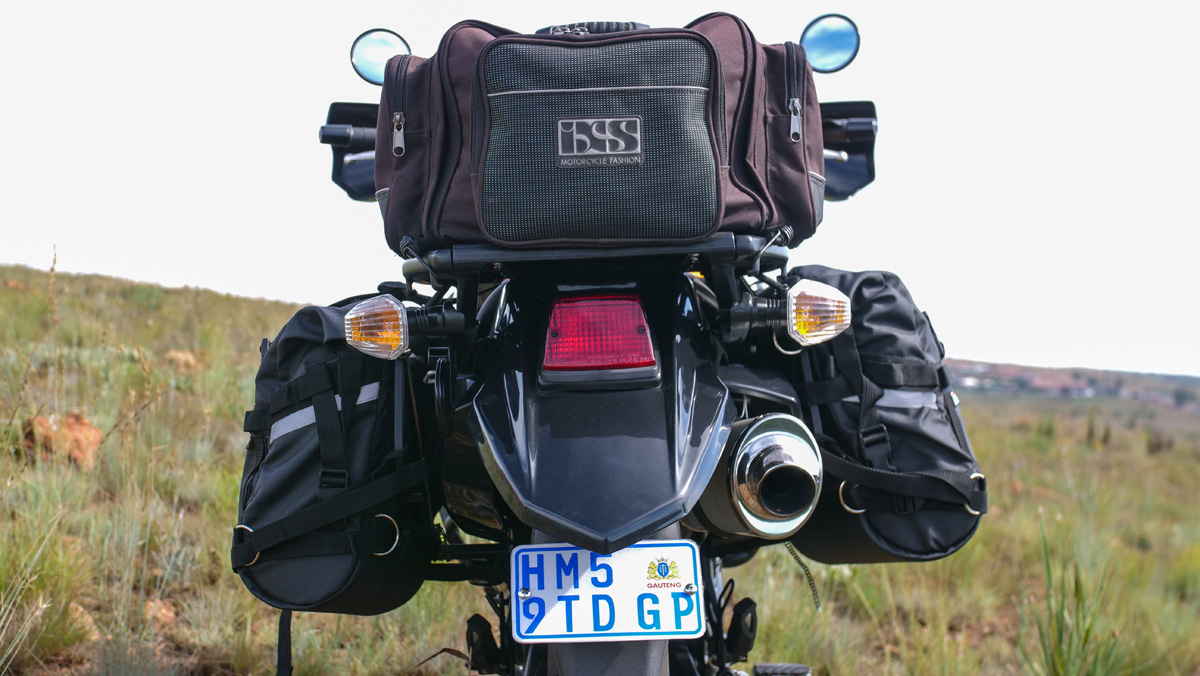 Let Ted Simon, now halfway around the world in Australia, have the final say. "When we got back to Dave's place I made a momentous decision. I took off the big metal boxes and put on some canvas bags that a friend of Dave's had designed. I had two good reasons. First, I thought it would be almost impossible for Malu [his partner] to sit comfortably on the bike with those boxes there, because they were too long. Just as important though was my desire to lighten up. I felt that I had never really given the bike a chance with all this weigh on it. Andy White's bags were clever and convincing, and I went for them. I sent the boxes back to England, and I never regretted it".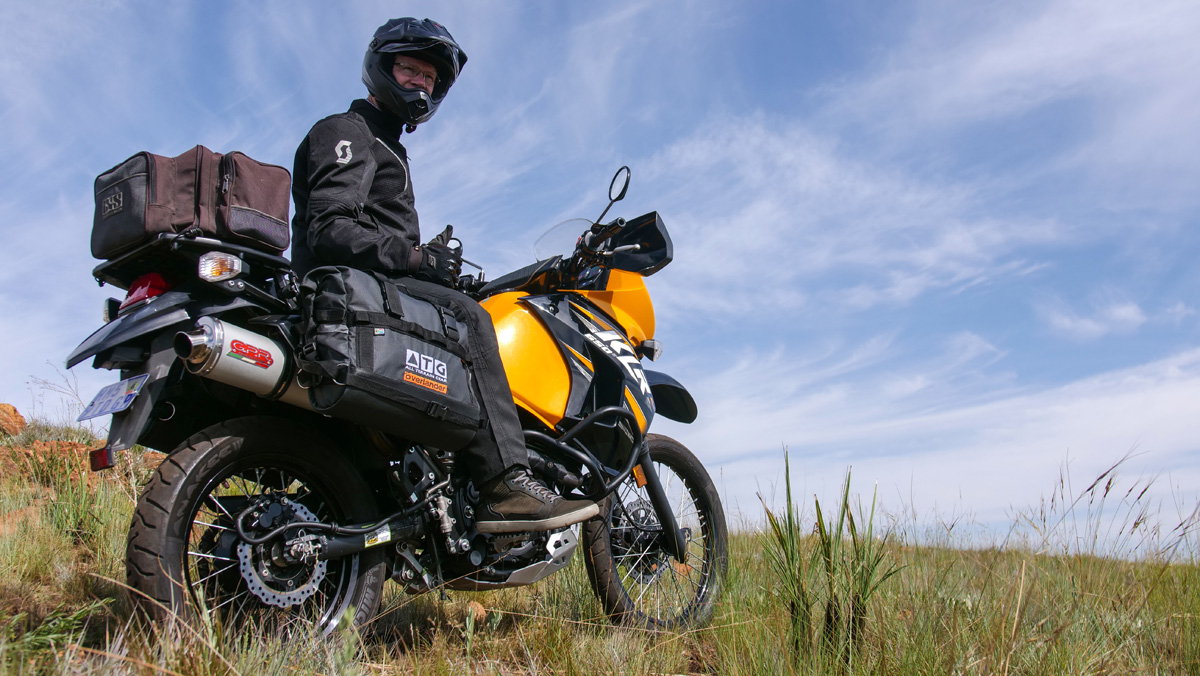 Get yourself a set of ATG soft luggage, also clever and convincing, if you have an epic adventure in mind. You too, will never regret it.
For more information visit: www.xkulcha.co.za