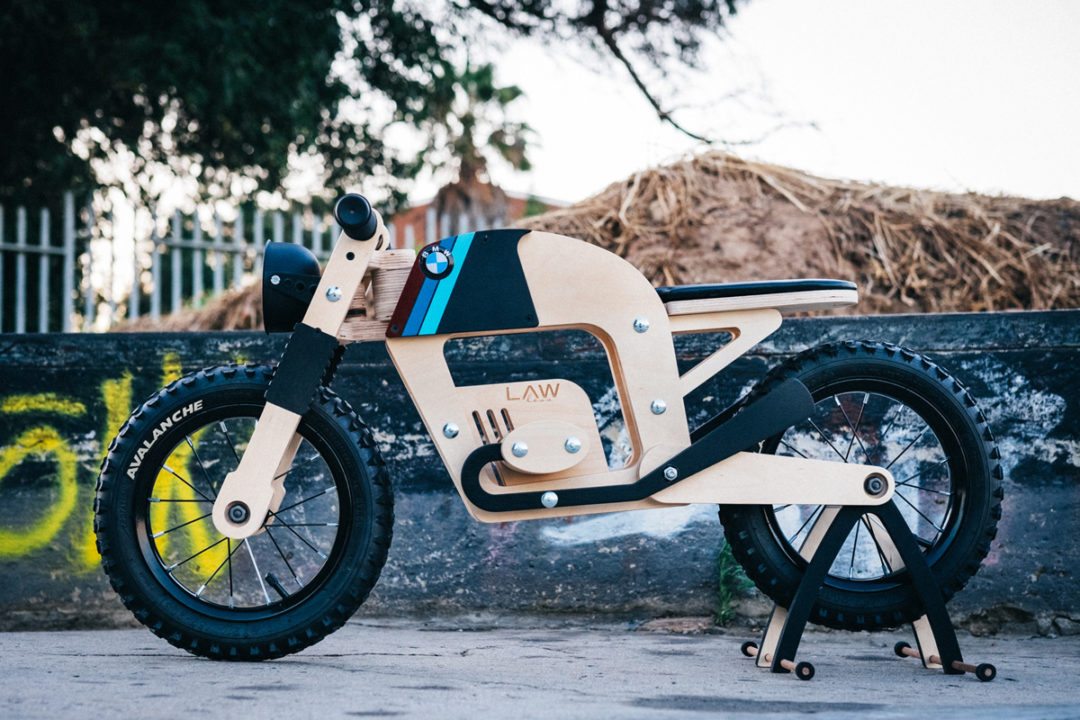 Here's something that would top any three-year-old's Xmas list: a wee little wooden balance bike, styled to mimic a full-size café racer. Sure, these pint-size two-wheelers don't have motors—but if they don't put a smile on your dial, you might want to check your pulse.
They're the work of Johann de Wet, who builds them under the label 'Lawless Bikes.' Johann's not a carpenter though—he's actually a business intelligence consultant based in Paarl, and Lawless is just an after-hours creative outlet.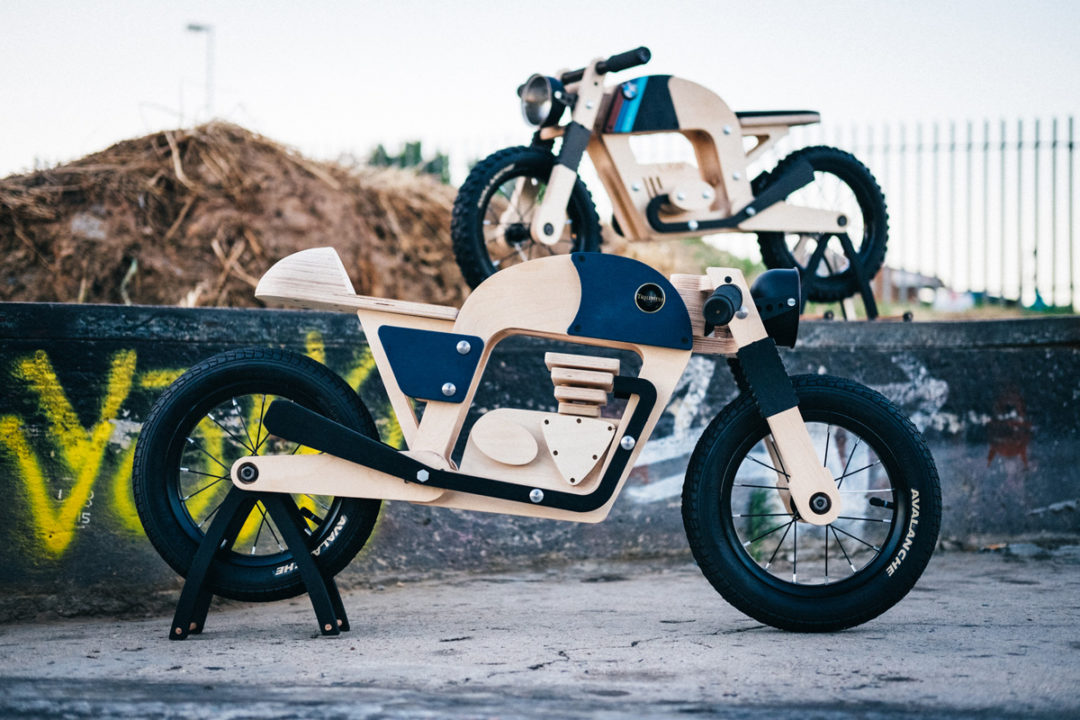 Johann fell in love with café racers six years ago, when he stumbled upon a custom 1976 BMW R75 online. Then, this time last year, he had an idea…
"It was December vacation and I was on a woodwork high after a table and chairs project for my two daughter's rooms," he tells us. "Somehow, between browsing motorcycles and woodwork pics, some motorcycle-inspired balance bike pics popped up."
"I had a few days of vacation left and some wood from the aforementioned project, so I decided to take a stab at building one for my daughters. It came out pretty well, so I went on to build a second bike, inspired by the BMW model which started it all."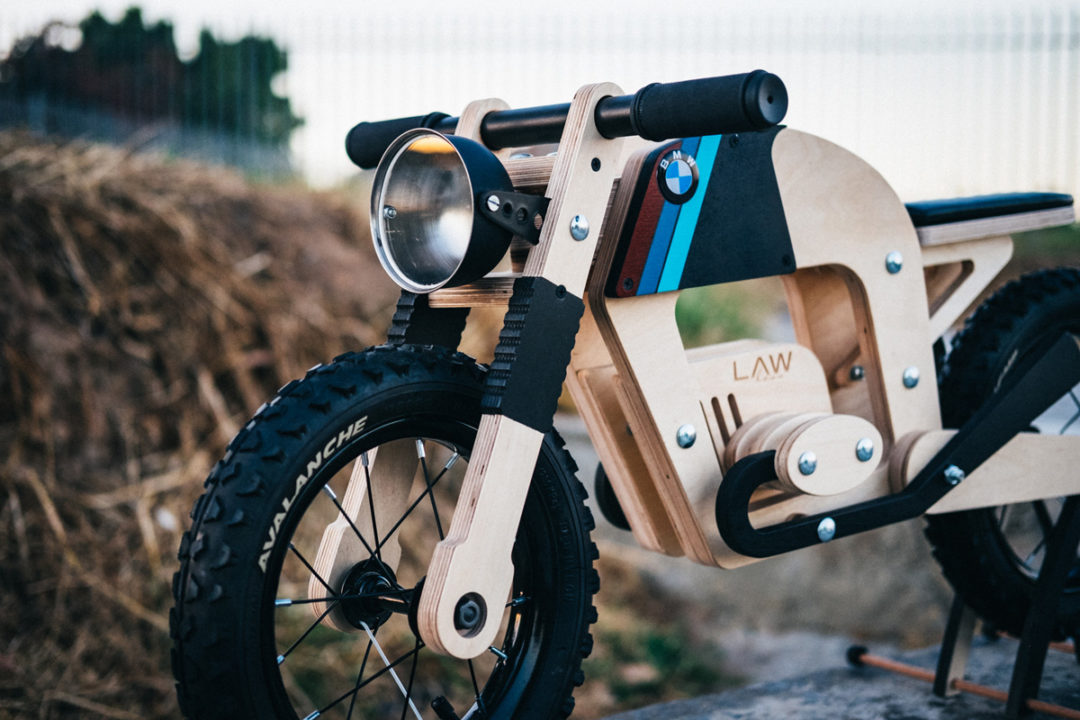 "That one in particular drew enough attention from a few friends and colleagues, who asked me to build some for them a well."
Since that first attempt, Johann reckons he's built about 10 Lawless balance bikes. "I only really build on order," he says, "and also have to juggle it with a full time job and being a dad and husband, so time is limited. The range of customers has been interesting though…from kids to art galleries, and everything in between."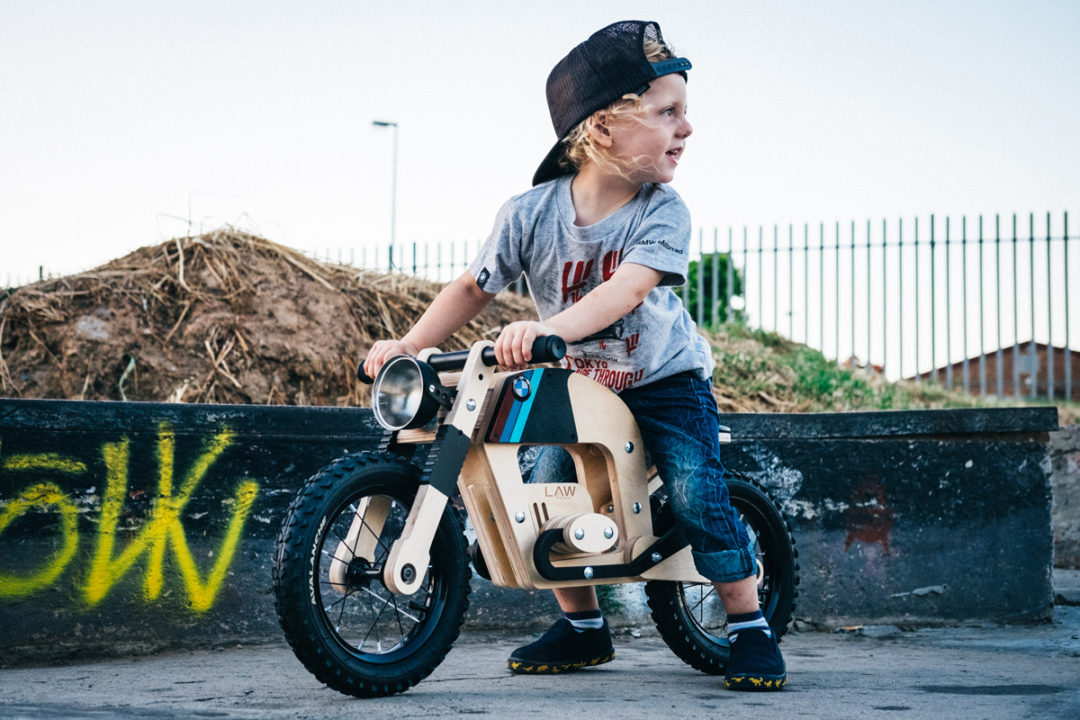 Each Lawless build is based on one of two templates that Johann's designed: a classic BMW boxer, and a Triumph modern classic. (He's also in the process of figuring out a third, Harley-Davidson-inspired design.) There's room for customisation too; one of the bikes shown here is styled as a café racer, and the other a scrambler. And Johann's even built a bike to match a client's custom-built Triumph Bonneville before.
Each build starts out as a stack of Bitch plywood sections, CNC-cut by Cam Craft in Salt River, according to Johann's CAD drawings. "The first five bikes were cut by hand using a jigsaw," says Johann, "which was very labour intensive and time consuming, and the quality was inconsistent. I then downloaded a CAD program and went about capturing the designs on there."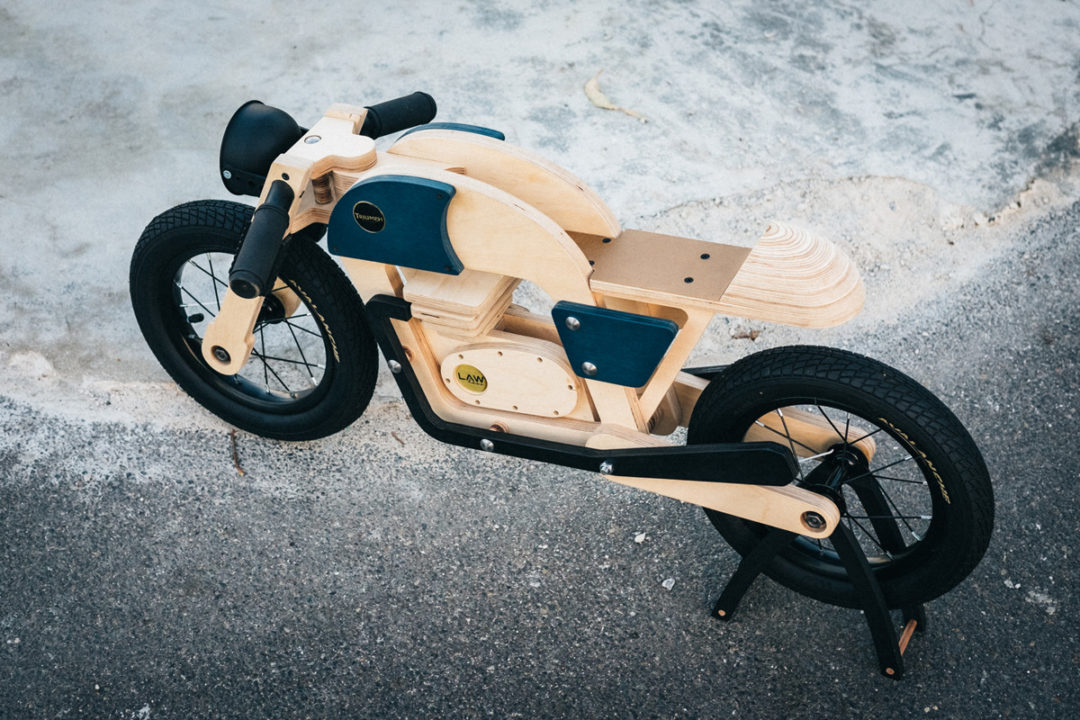 Once Johann's assembled the parts by hand, there's still a surprising amount of work left. That includes sanding and treating the wood, cutting the bolts to their ideal lengths, and carefully spray painting bits that need colour.
Despite their size, Lawless bikes are loaded with thoughtful details. The distinct shapes of the BMW boxer and Triumph parallel twin motors are instantly recognisable, and Johann even builds 'exhausts' for the bikes. There are more subtle touches too; check out the sculpted fuel tanks, the 'fork boots' and the baby Triumph's side panels.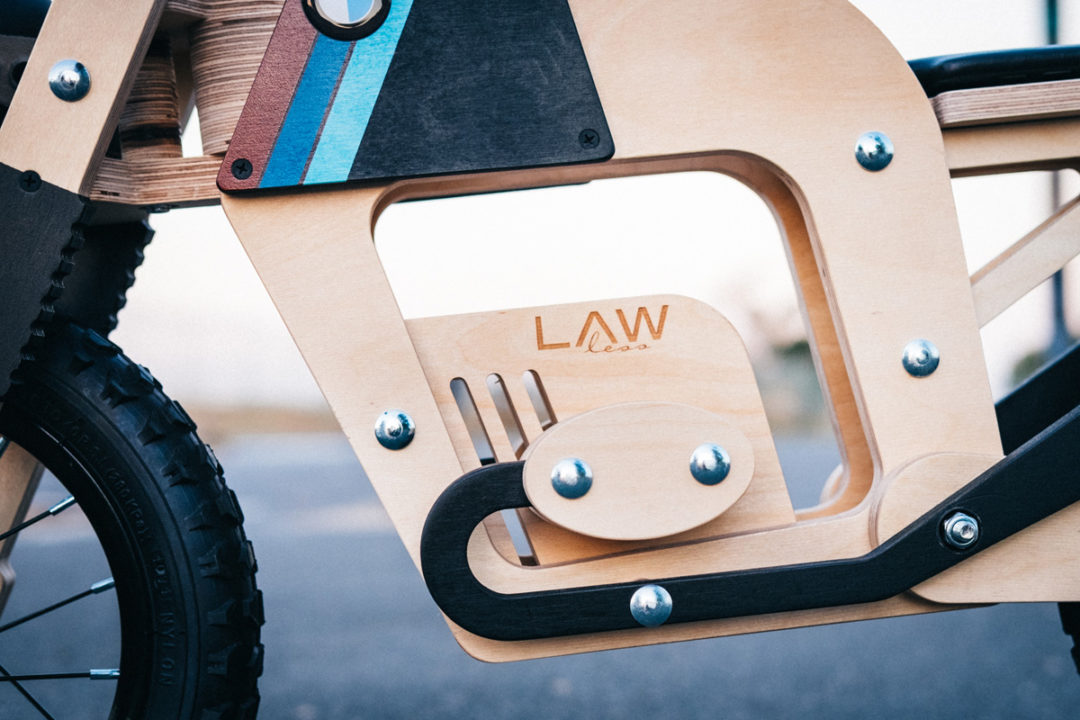 The Triumph also wears a café racer-style tail section, with low slung handlebars. And the scrambler-styled BMW has straight up bars, knobbly tyres and a bench seat. The seat's covered in genuine leather too, courtesy of Kingdom Upholsterers in Paarl.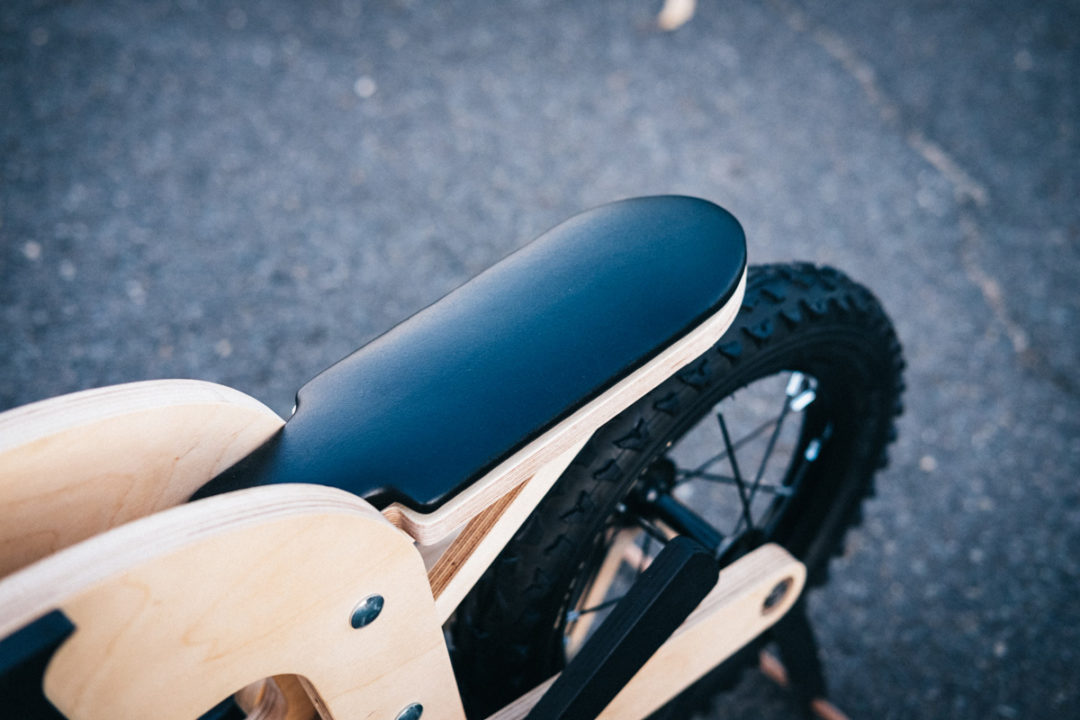 The wheels, tires and grips are all standard kiddie bike parts, but Johann trims to grips to get the proportions right. His bikes even have faux headlights. They're made from the lids of a particular set of coffee and tea cannisters, with laser-cut perspex lenses.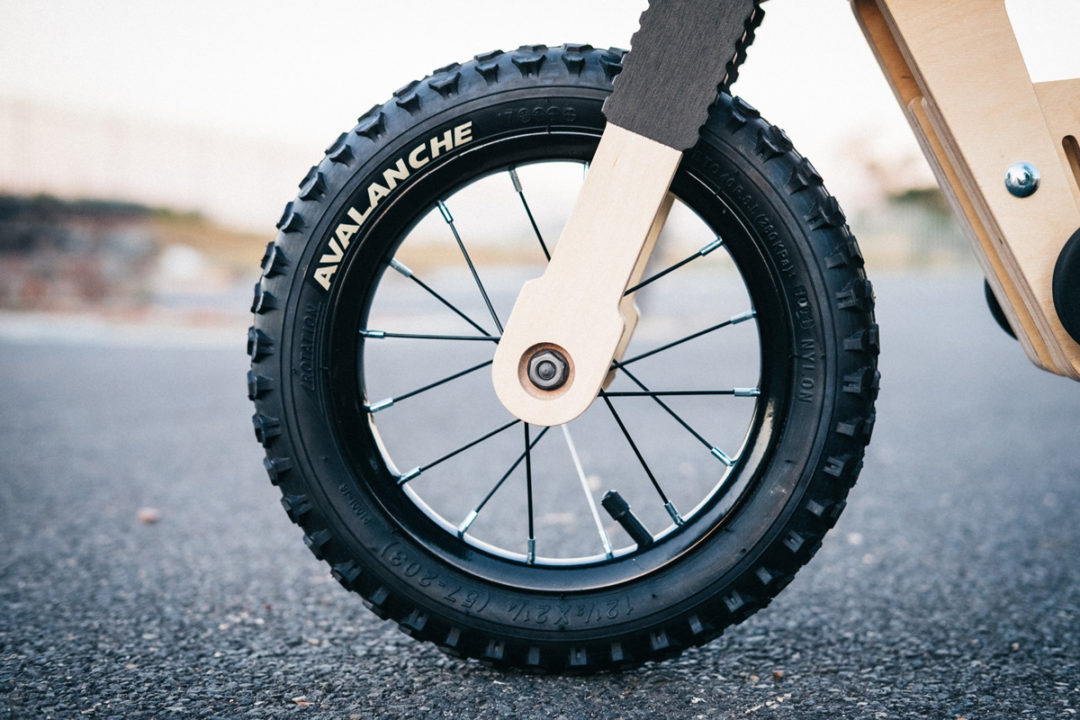 Each bike's finished off with a tank badge, bearing the Lawless Bikes logo. The bikes shown here feature the logos of their respective marques, but Johann usually only does this on his personal bikes, to avoid legal hassles.
Naturally, every Lawless bike rolls and turns too—but Johann officially markets them as display pieces rather than balance bikes. "Aside from my own daughters using them, I have not done any rigorous testing," he explains.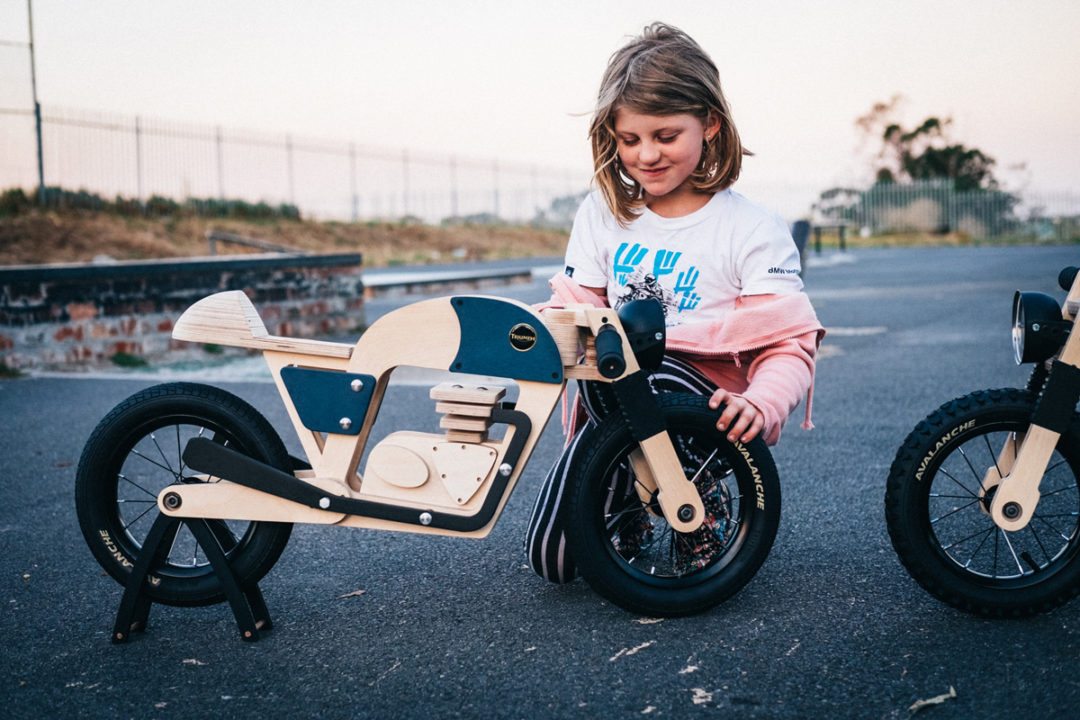 "Most bikes I've built have been for display purposes, so there is still very little feedback in the way of kids using them. I tend to alter the design slightly with each iteration in an attempt to improve it—but until a three-year-old has owned one I will not know what their true limits are."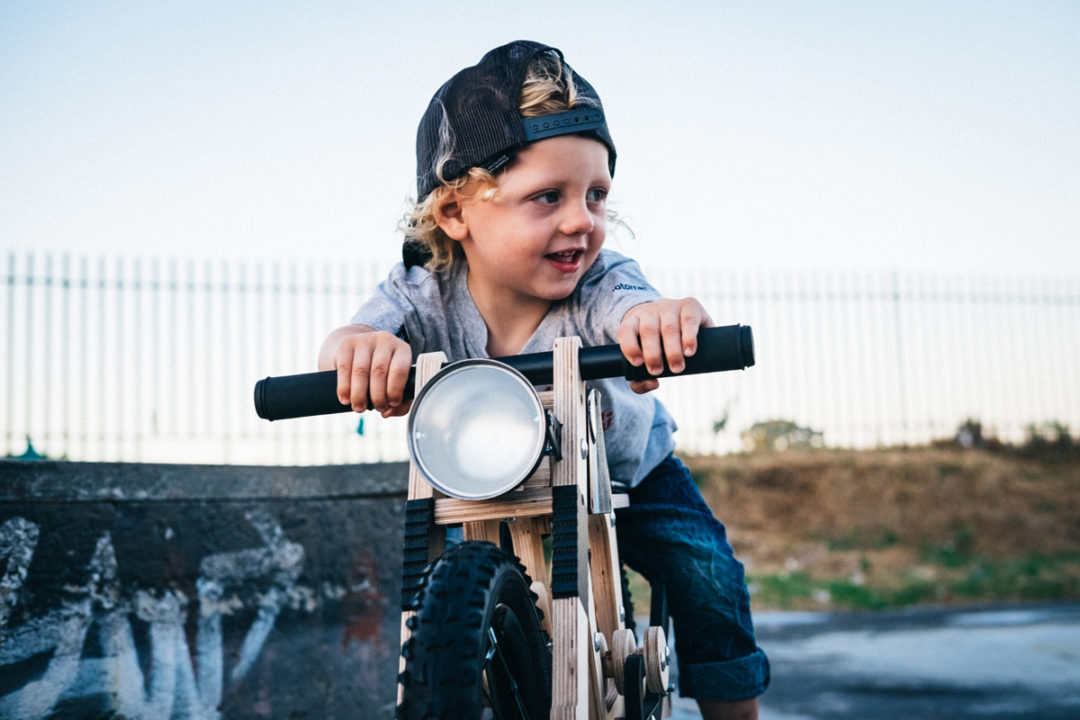 Any toddler lucky enough to be picked as a test pilot, is sure to be the envy of his pre-school classmates…and a few adults too!
For more information visit Lawless Bikes Facebook page.