It's time for little bikes to go mainstream. In the past, they've commonly been relegated to beginner status—but the current crop of small capacity motos has plenty to offer experienced riders too. And if you don't believe me, perhaps the Husqvarna Svartpilen 401 will convince you.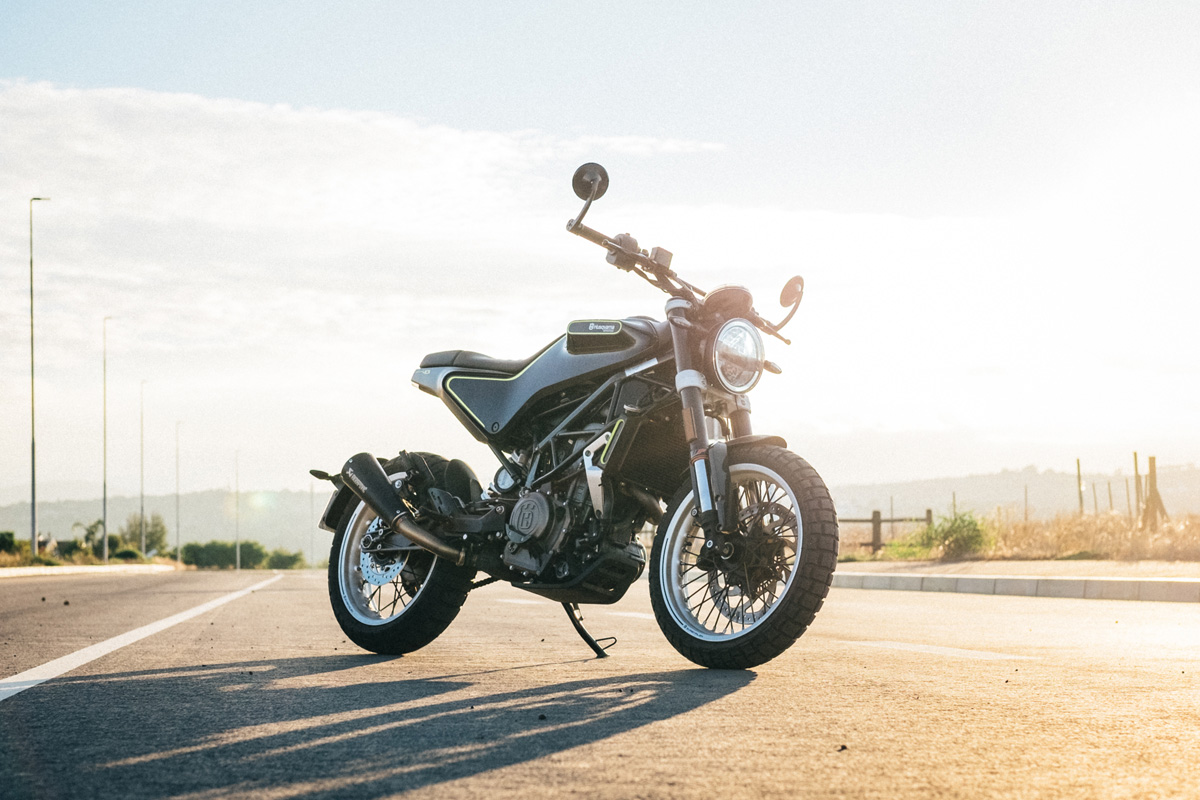 I spent two weeks hooning around Cape Town with the Svartpilen 401. But it took a lot less time than that to succumb to its charms, and to see the logic in owning a smaller machine. Sure, if you need to go far or fast—or you need to carry a passenger or cargo—bigger is better. But for everything else, something in the 250 to 400 cc range makes a whole lot of sense.
The Svartpilen 401 sits at the higher end of that segment. If you didn't already know, Husqvarna is owned by KTM, and the 401 is effectively a re-dressed KTM 390 Duke. So it has the same steel trellis frame, and the same 373 cc single-cylinder, water-cooled power plant. It also has a six speed box, ABS and WP suspension at both ends.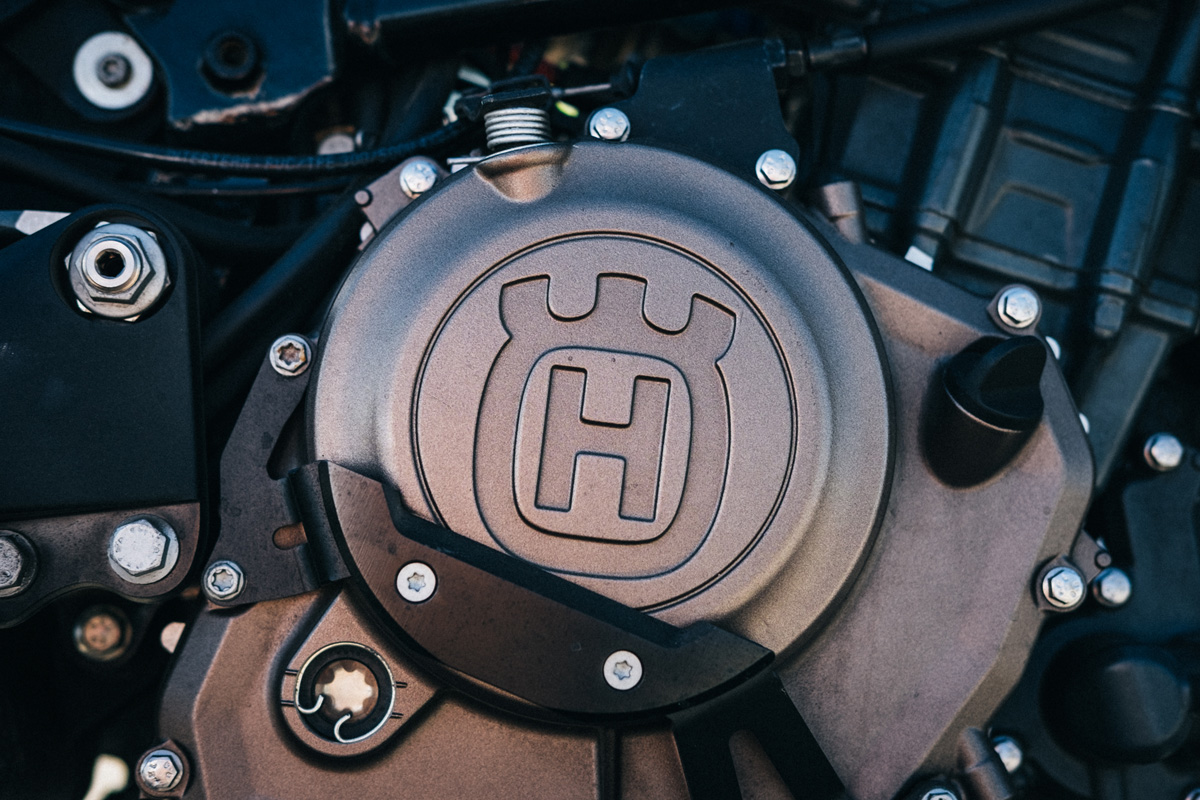 What sets it apart from the Duke is that it's so much better looking. It's been designed by KTM's design firm of choice, Kiska, and feels more like a case study in contemporary design than a traditional motorcycle. Sitting somewhere between a street tracker and a supermotard, it hits all the right notes: compact, slick, and almost retro-futuristic.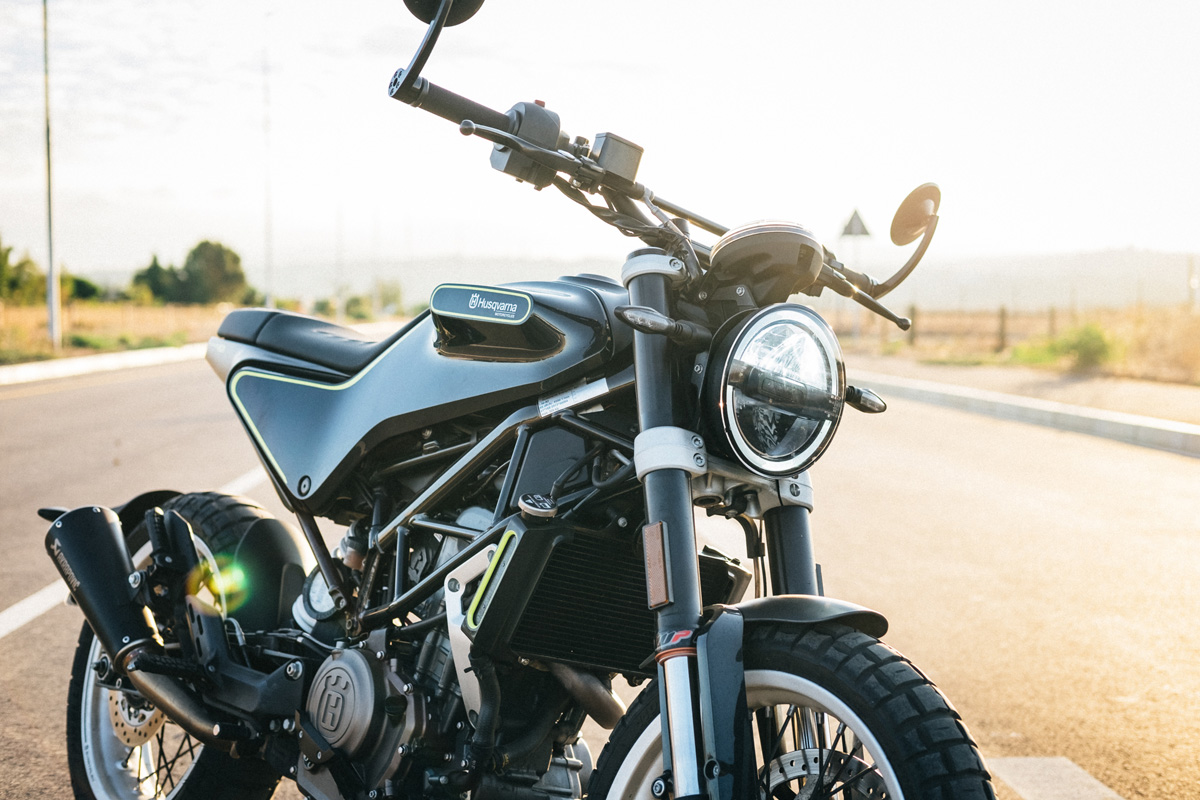 It gets its own set of plastic body panels, giving the body an almost monocoque look. It also has classy 17" spoked wheels, a round digital speedo, an LED-equipped headlight and a neatly integrated LED tail light.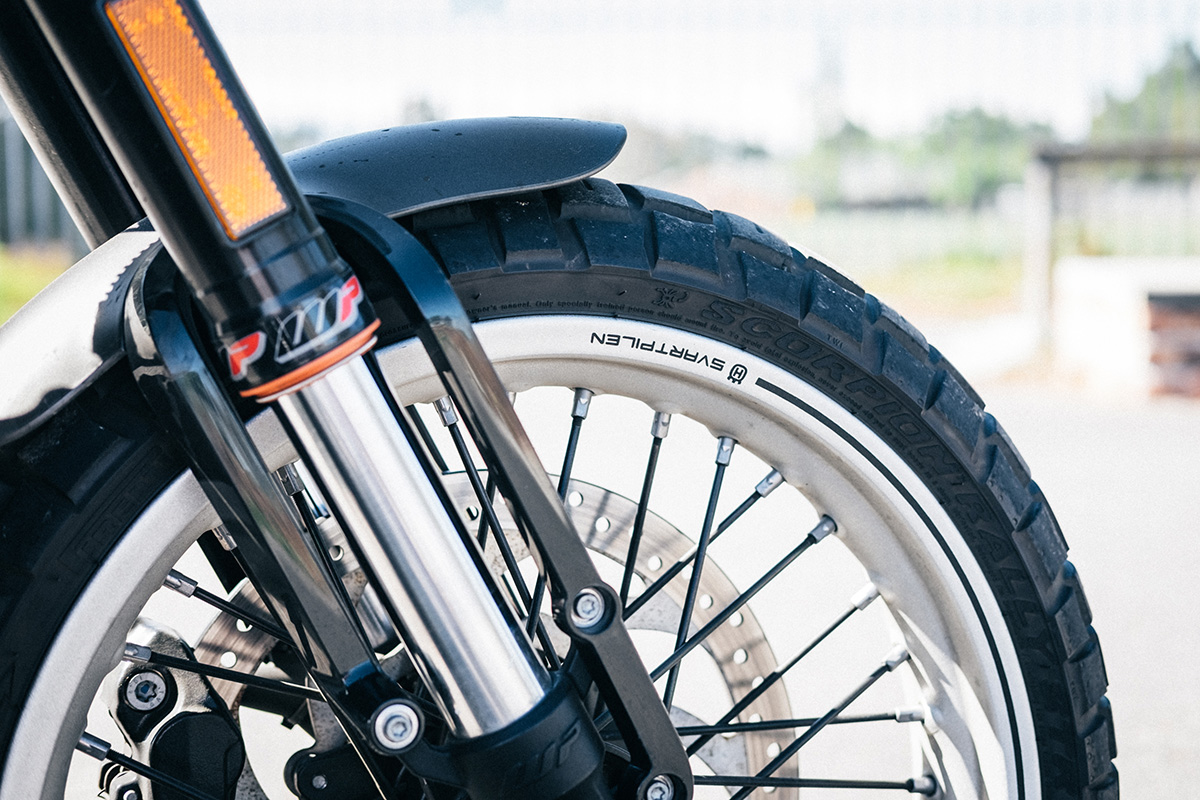 So while most small bikes are very utilitarian, the Svartpilen 401 looks more like it rolled out of a custom shop than a factory. Which means it'll pique the interest of riders who've possibly dismissed smaller bikes in the past, based on looks alone.
Here are a few more reasons why the Svartpilen 401 might just be a gateway into the world of little bikes…
It's punchy
Sure, small bikes aren't usually picked for outright performance. But there are a few gems within the 250 to 400 cc range, and the Svartpilen 401 is one of them. That 373 cc KTM single is nothing short of super, and puts out a respectable-for-its-size 43 hp.
The 401 launches off the mark and loves to be revved. And that makes it great for everything from ducking between cars to shooting up side streets. You'll flick through all six gears pretty quickly, but at the top end the 401 has long enough legs for highway stints too.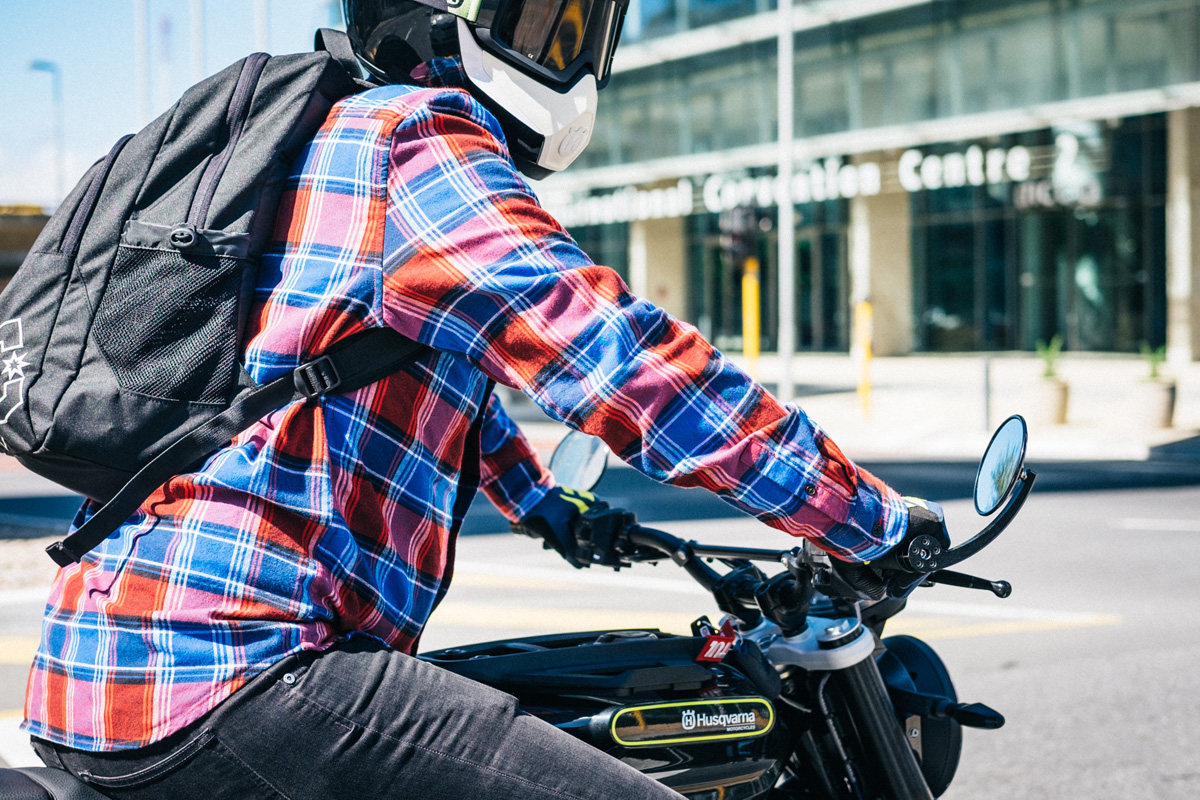 It's simple
The 401 has ABS as standard, but you won't find traction control or switchable riding modes. And while it has a fuel gauge and estimated range readout (which doesn't work too well), there's no keyless ignition or cruise control either.
As much as those modern day tech features add to the overall riding experience, there's something extremely refreshing about the twist-and-go nature of simpler machines. Coupled with the Svartpilen's minimalist design, it makes for a fun and approachable motorcycle.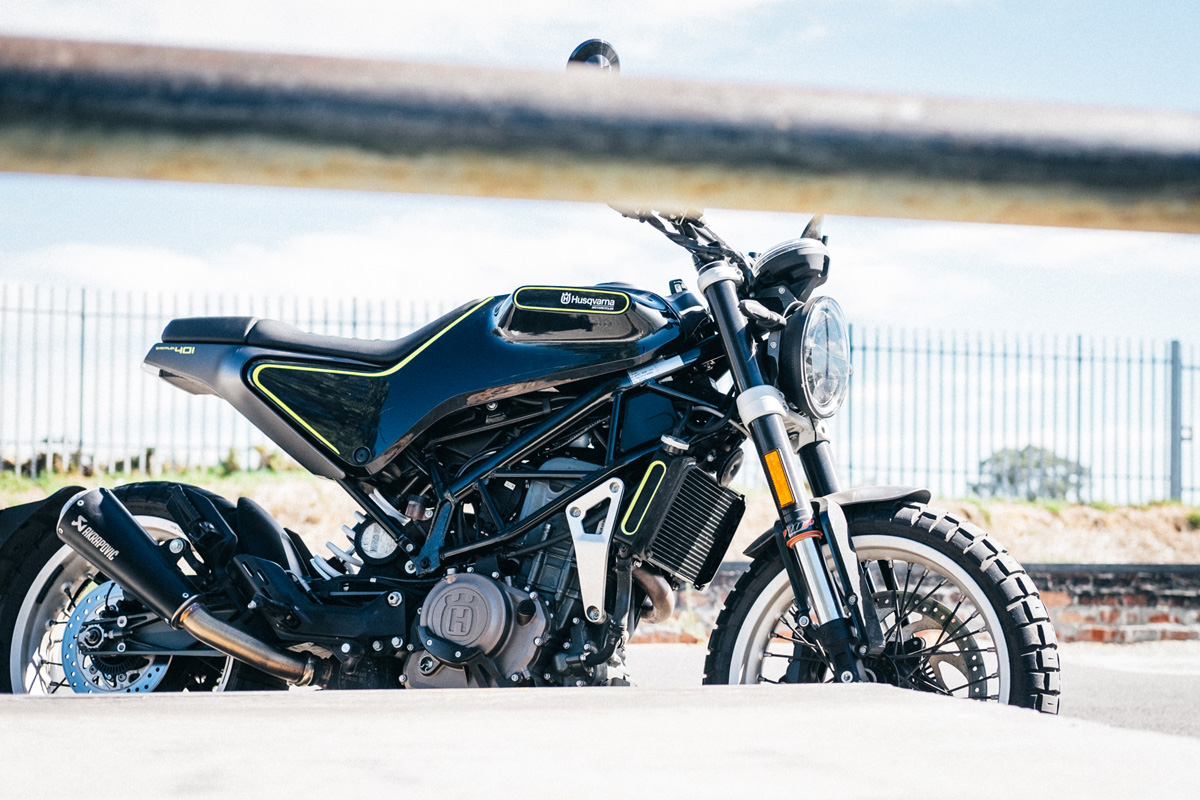 It's compact and light
Small bikes are generally lighter and more compact than big bikes. It's called 'physics.' The benefits are endless: they need less power to get moving, they're easier to squeeze into tight parking spaces and they're easier to handle out on the road.
With a dry weight of just 150 kg, this is all true of the Svartpilen. And its power-to-weight ratio is something else.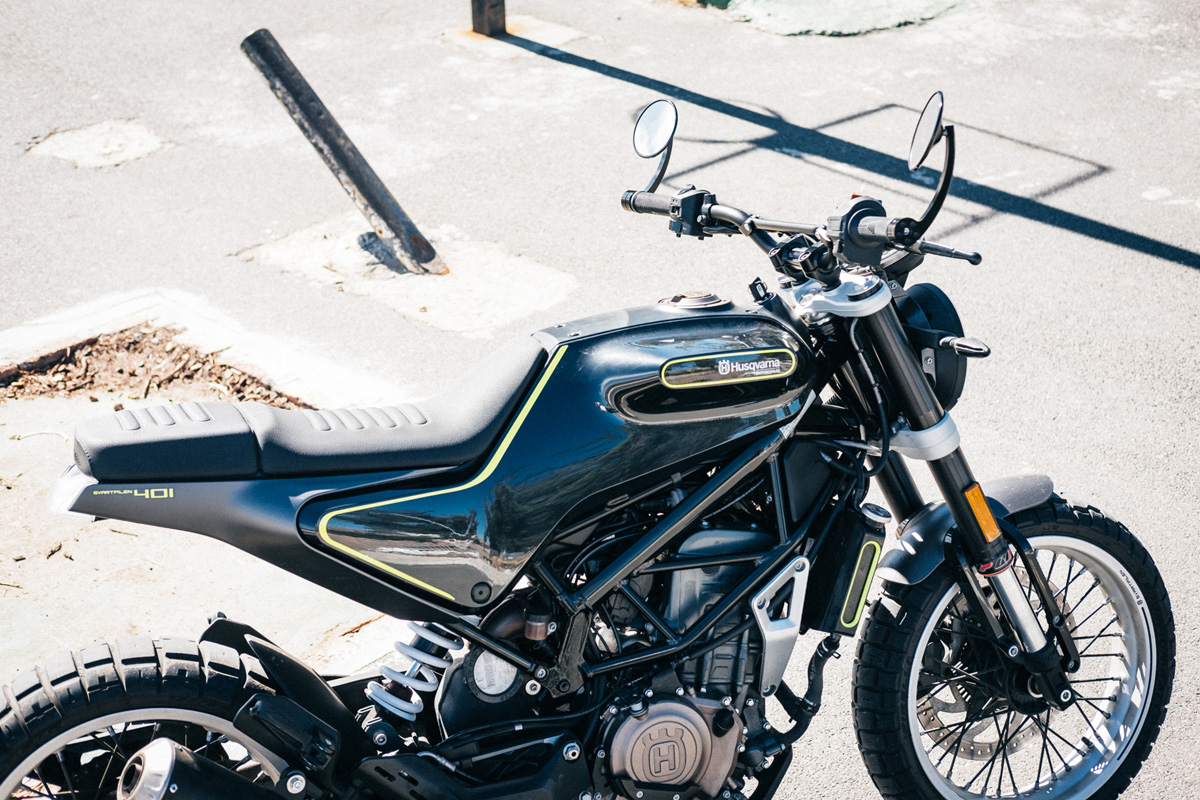 It's nimble
Despite a high seat height (835 mm), the Svartpilen 401's low weight and small size makes it feel like a BMX with a motor. But maybe that's just because I measure in at 1,86 m tall and around 120 kg heavy—so anything feels small to me.
Regardless, throwing the small Husky in and out of turns is borderline effortless. Lane splitting is a breeze too, robot-to-robot riding in town isn't taxing, and getting up and down curbs is effortless.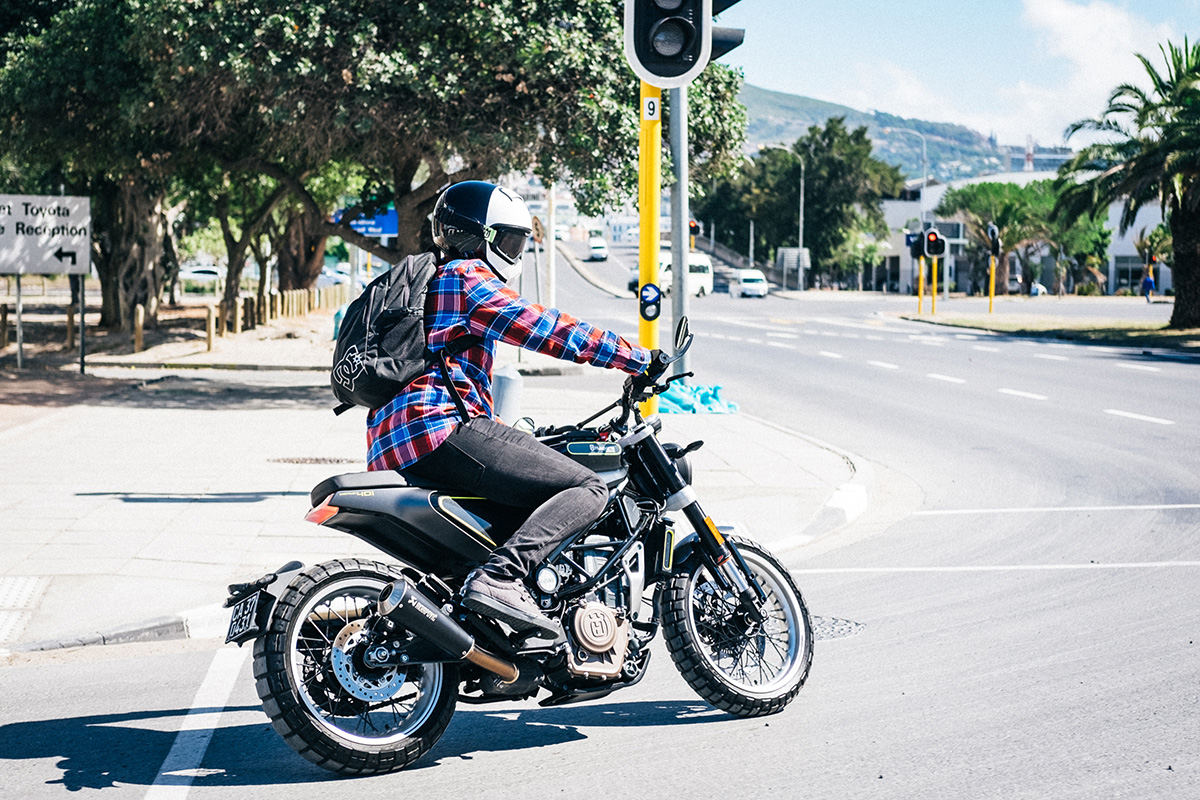 It's versatile
The Svartpilen 401's not exactly made for touring, racing or serious adventure riding, but it's still a pretty versatile machine. I used it for short highway stints, hustling across the suburbs to run errands, and even bombing through the city with a mate on his 401, for no other reason than that we had time to waste. And when the odd gravel shortcut presented itself, the standard issue Pirelli Scorpion Rally STR tyres had more than enough grip to kick up sufficient roost.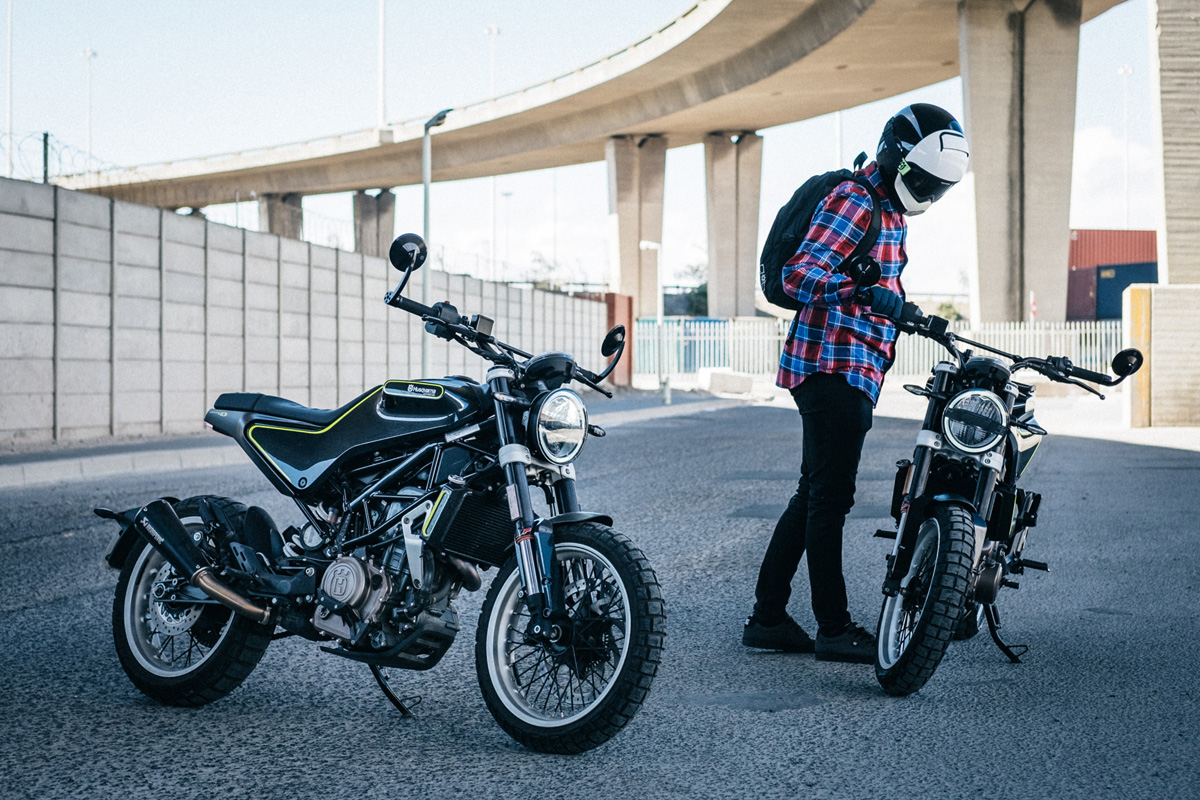 Remember as a kid, when you went everywhere on your BMX, mountain bike or skateboard? Riding a small bike as your day-to-day is kind of the same feeling.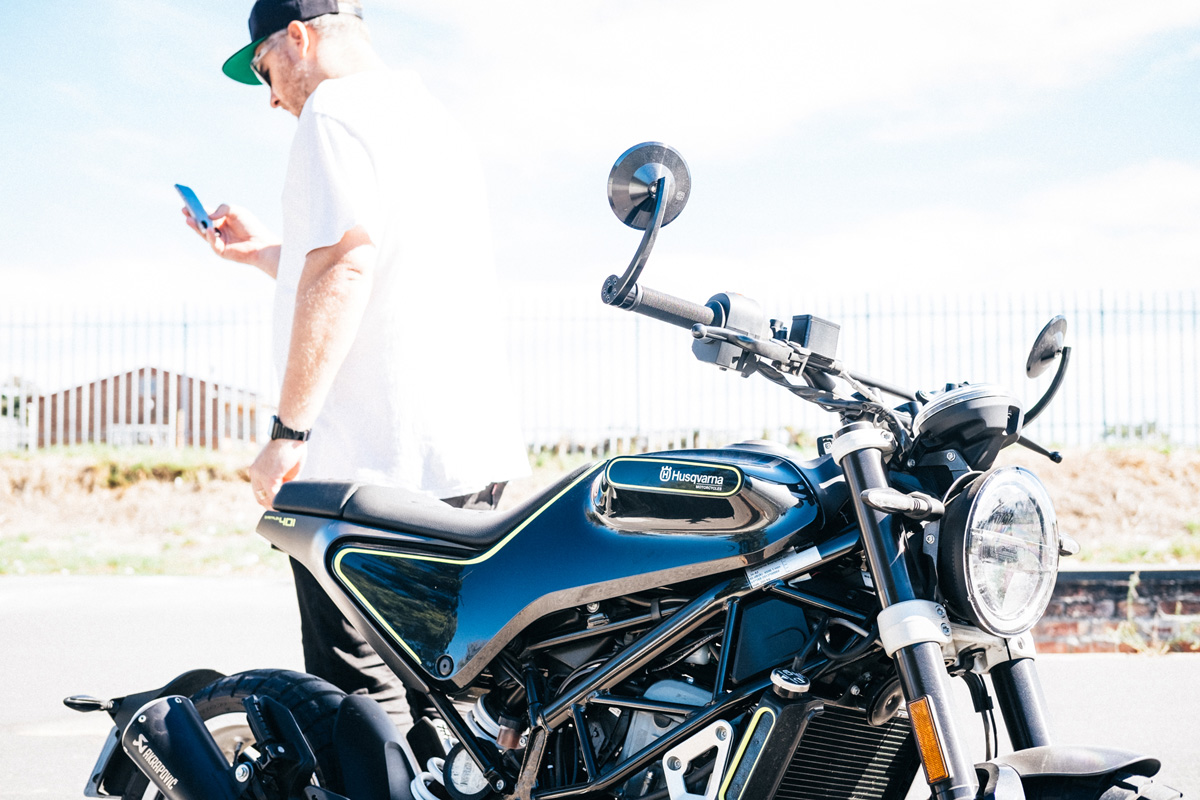 It's affordable
At R91 699 (in stock form—my test unit had some extras), the Svartpilen isn't exactly the cheapest small bike out. But while you can pick up the BMW G 310 GS, Kawasaki Versys-X and Honda CRF 250 Rallye all for cheaper, it's still a damn sight cheaper than bigger bikes like the Yamaha MT-07, or Triumph Street Twin.
Which makes financing a smaller bike a far more realistic prospect for anyone on a tight budget. And with a fuel usage of around 25 km/L, your monthly fuel budget won't feel the pinch either.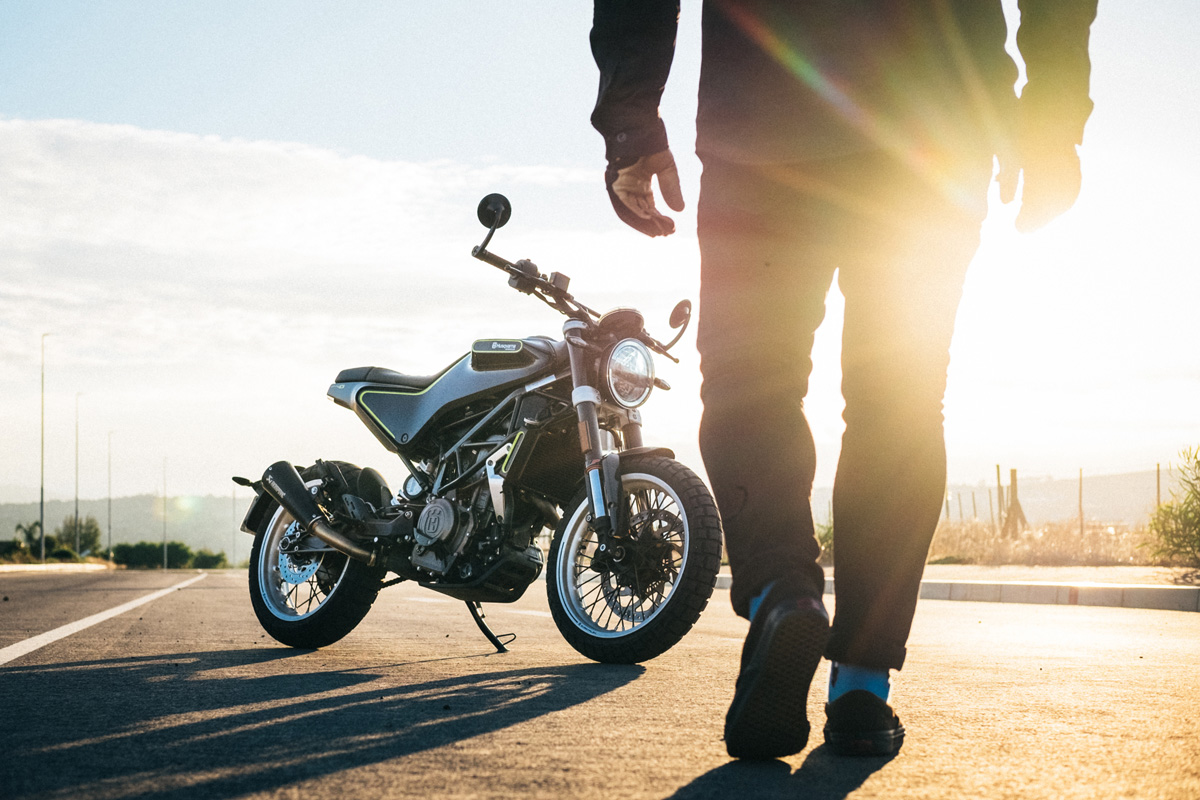 There's no denying it: small bikes offer maximum thrills-for-Rands. For me, the Husky's pokey motor and superior looks sealed the deal. But there's a whole wide world of little bikes out there, just waiting to be discovered.
For more information visit: www.husqvarna-motorcycles.com/za/
Husqvarna Svartpilen 401
For more information on the bike that we tested in this article, click on the link below…