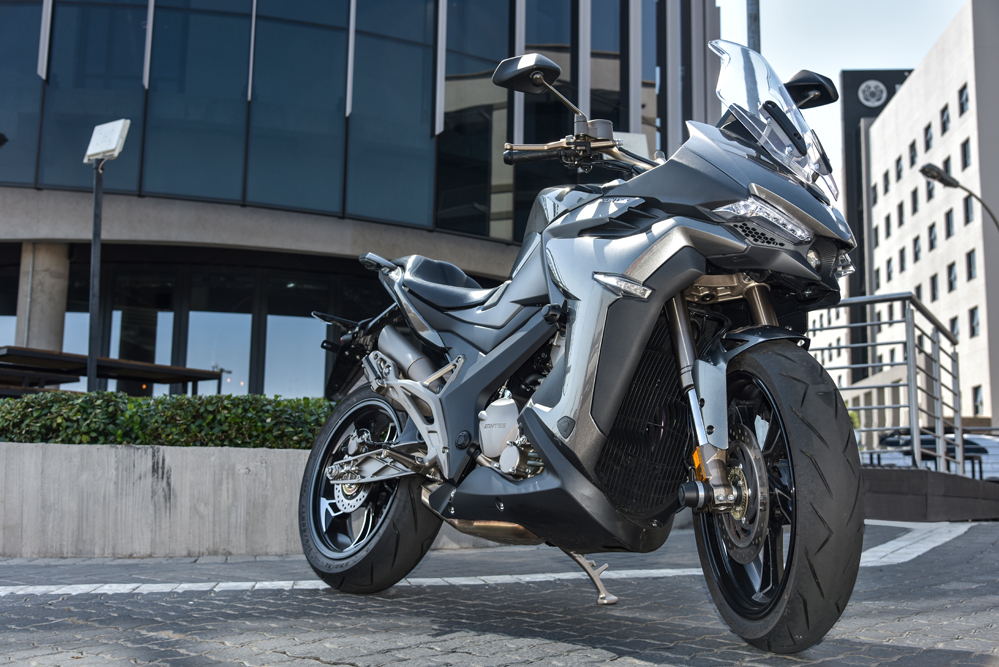 Walking through the modern architectural Summit near Menlyn, I find myself being dragged into a designer's coma. Visions, kaleidoscopic visions as modern meets contemporary, when all of a sudden as my steps multiply my kaleidoscopic vision falls behind. This feeling of being in an infinity mirror room has drawn to an end with one reflection making sense and this reflection being the Zontes 310-X.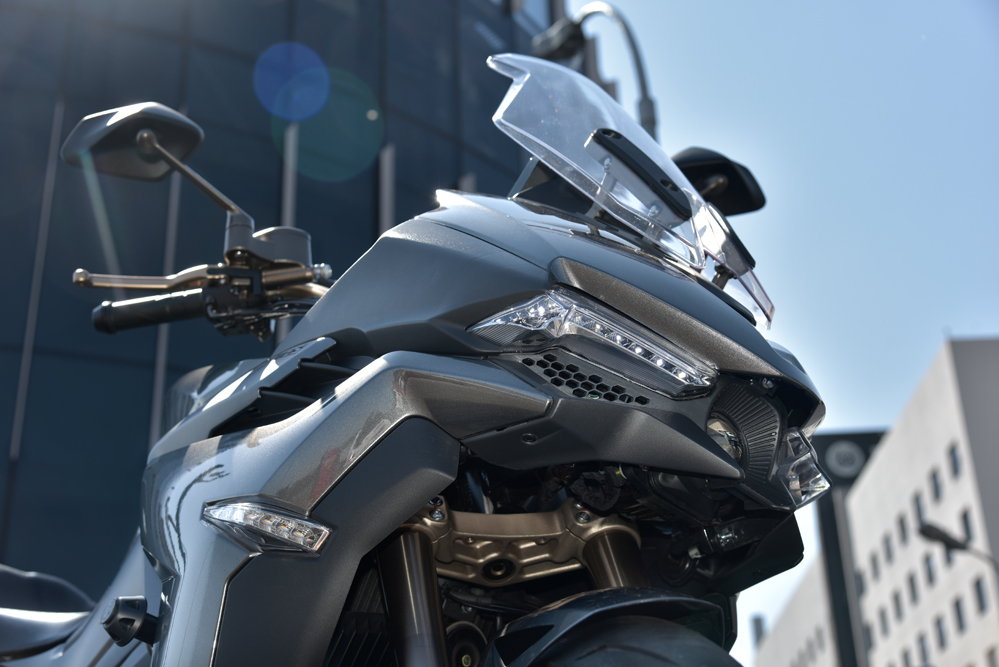 The ZT 310-X can be found at the brink of modern and at the heart of elegance, making the visual perspective a real treat. Why elegant you say?, well again it has to do with the design and how simply and how cleverly Zontes have hid, or shall I say blended, bits and pieces of body work. For instance, the petrol cap has it's own trap door, the fairings have no exposed bolts, crash bobbins are found on the fork bottoms and side fairings, as well as the windshield being electronically operated leaving you with a clean look.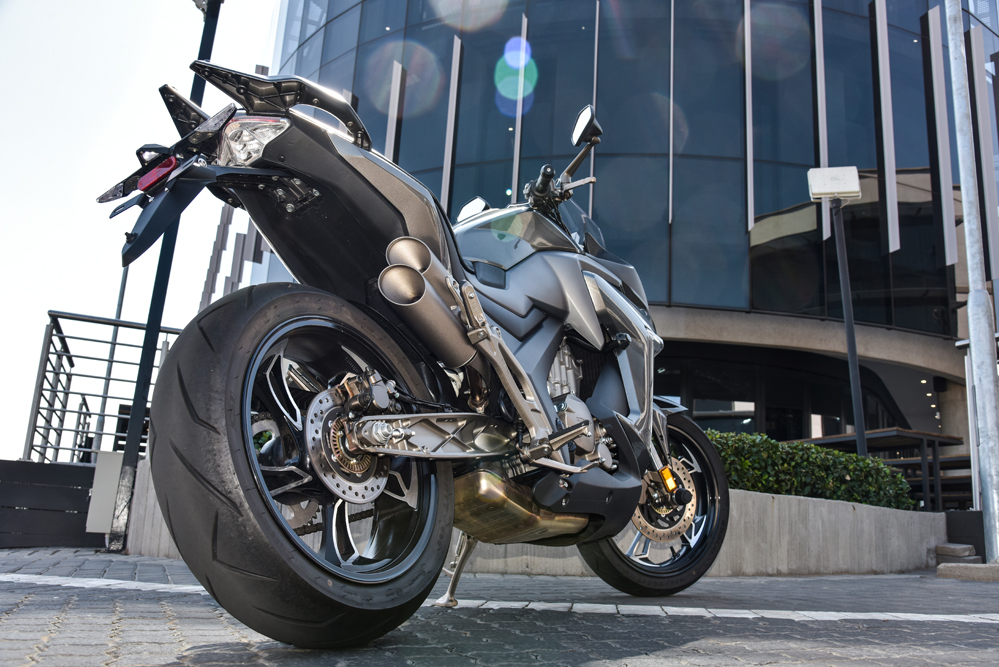 In the past few years the 300cc market has been growing and not only in sales but in the increase of available models. In today's market you've got the choice of buying a super sport, naked or adventure styled 300cc motorcycle, but hold on, now that's where the ZT 310-X changes things. I personally think the ZT 310-X falls into it's own category and that being sport touring. When thinking about sport touring bikes, what comes to mind are models like the BMW S 1000 XR, Kawasaki Z1000 SX, even the Yamaha MT-07 Tracer which are much larger capacity bikes, but the point is the ZT 310-X has the same characteristics that make the mentioned bikes sport tourers.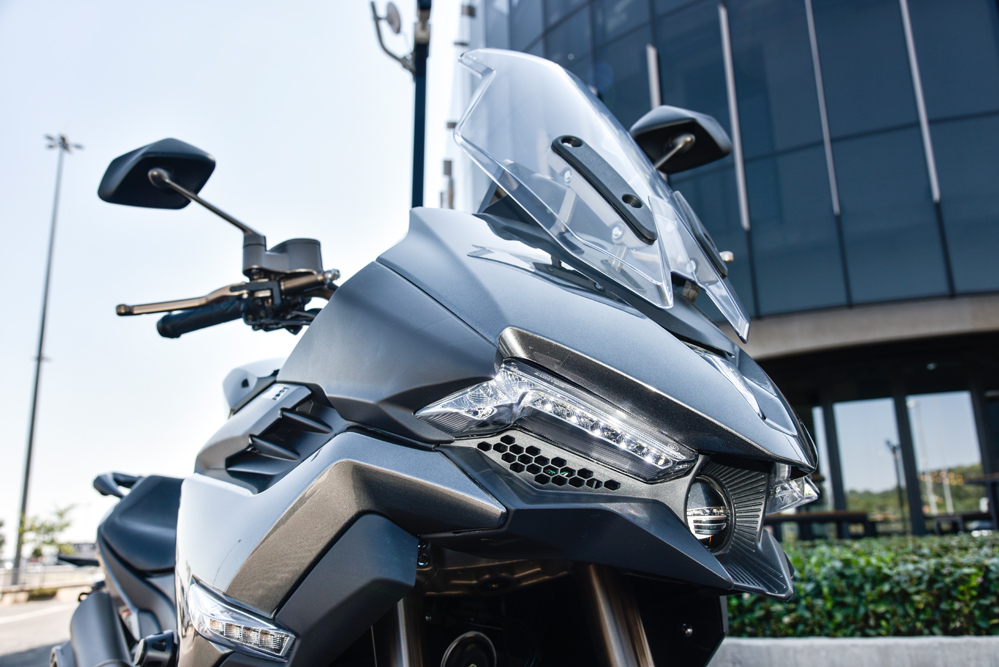 In the game of cricket, there's a term called, The All Rounder and what this means is that you as a cricketer are talented in both bowling and batting. Why am I bringing up a cricket term you may ask?, well I believe the ZT 310-X has ticked the boxes as being good in the sports segment as well as having great touring capabilities. Having ridden the Silver Dream Machine for the past week, I have come to the conclusion that a 300cc sports tourer just makes sense. The reason the ZT 310-X makes nothing but sense is, you don't have to compromise when it comes to having fun in the twisties nor do you have to suffer wind blast or cramps on a long journey.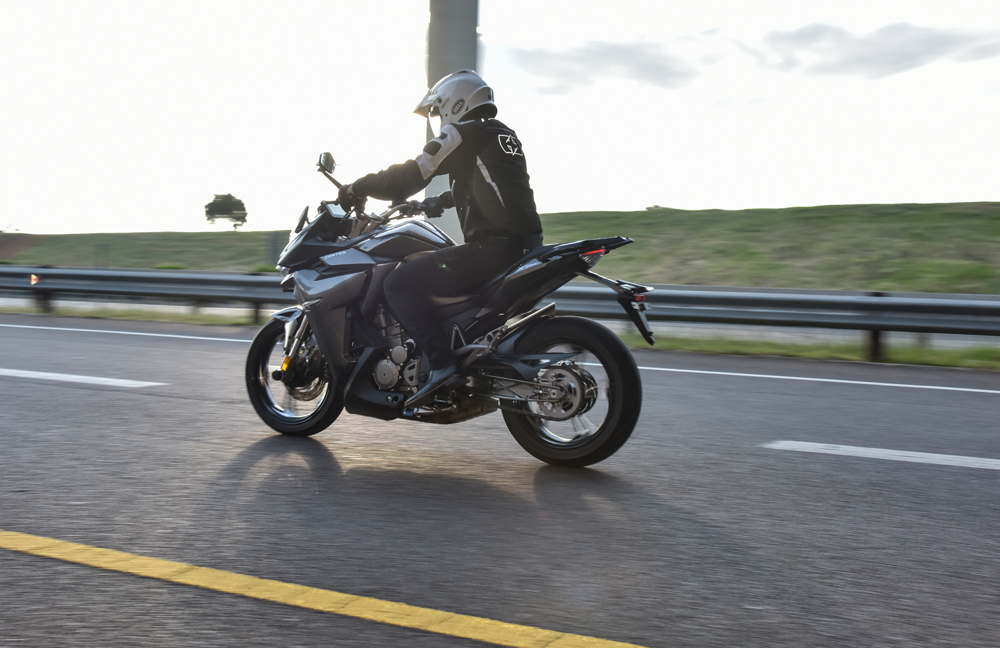 As far as looks go, Zontes have yet again not disappointed, bringing us another modern  transformer like design but this time fully faired. Parked at the Summit near Menlyn is where the ZT 310-X really started attracting a crowd, with a more grown up look the Silver Dream Machine gets attention from all walks of life. The fairing does more than just capture your attention, it cuts through the wind like a Corvette through choppy seas and with an electronically adjustable windscreen, your journey becomes that more enjoyable.
With all these power outages we've been having lately, you better have a good set of torches. Riding back home at night during one of these load shedding episodes, I just flicked the switch and there was light booming from the centre Kawasaki H2 styled headlight, turning what was just moonlight to daylight. During the day you've got very stylish day time running LED's that run along the sides of the front fairing giving you that transformer like appearance that I think is just so cool.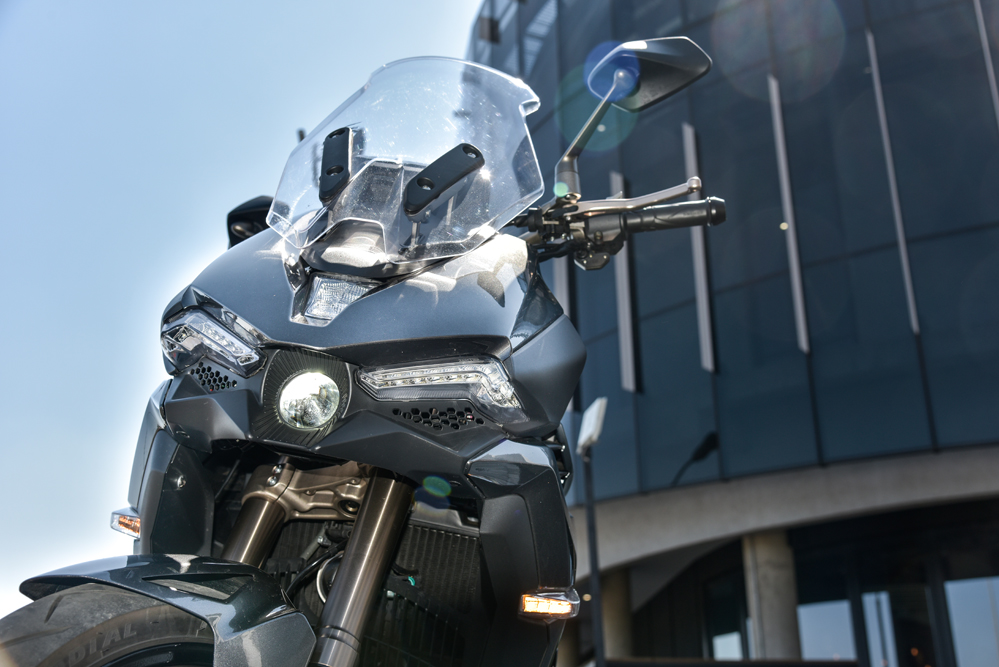 The cockpit is a pleasant place to be seated with high-rise handle bars, tall or short screen depending on your preference, all the gadgets neatly laid out on the switch gear, a USB port, and a very smart looking, easy to use LED display.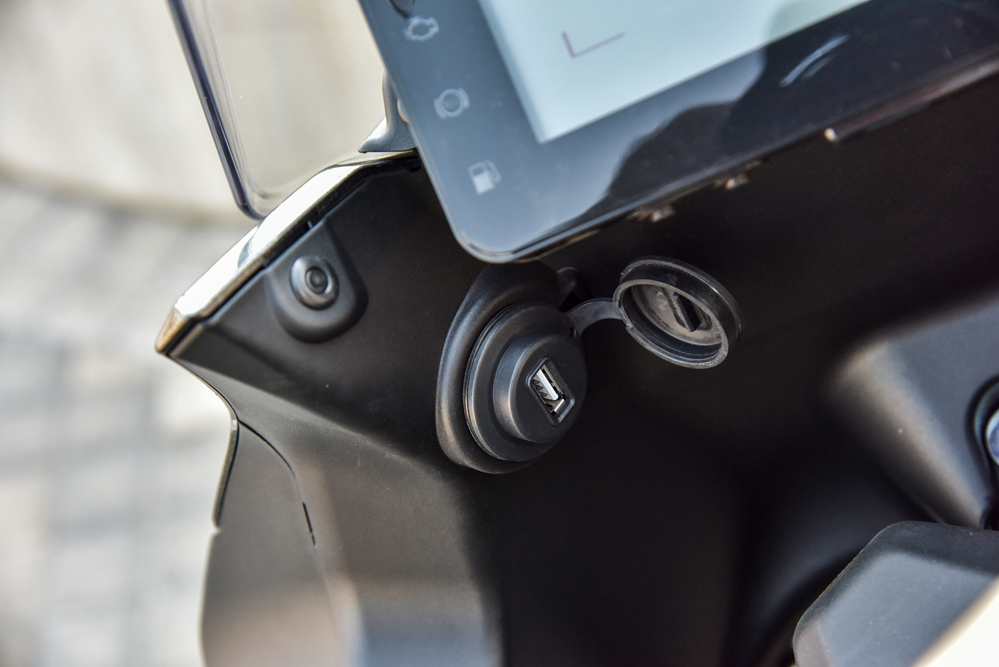 The LED display works well and displays, current fuel economy, current fuel load, Trip, Rev's that climb looking like a narrowing runway and of course your speed. I did find it strange that the display wouldn't show me an average fuel economy just a current but besides that it worked just fine and a neat function that I appreciated was a button that allowed me to adjust the screen brightness.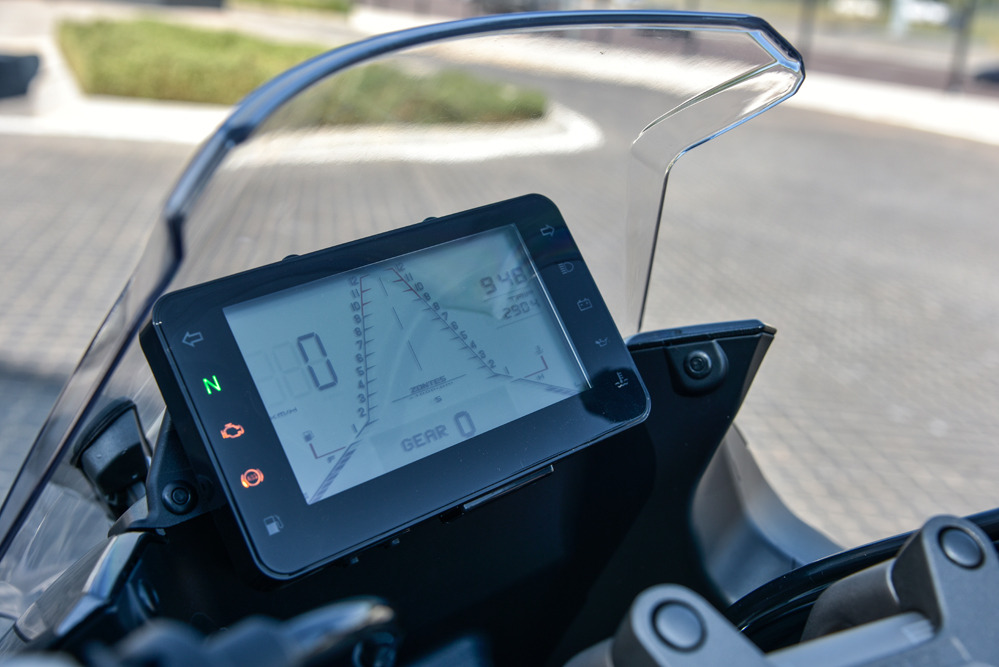 On the performance side the Silver Dream Machine offers the same thrill as it's naked family member, the ZT 310-R which has 34hp/26kw at peak RPM with a good hit of 30 N.m coming from it's 312cc single cylinder motor. With the ZT 310-R already achieving an impressive 24km/L , the ZT 310-X takes it a step further with an impressive fuel economy of 26km/L and with a 15L fuel tank you can be assured to cover many Km's on end.
The ZT 310-X offers a comfy ride with a somewhat sporty ride as a bonus to top it all off. With a soft sprung suspension, the Zontes soaks up the bumps like a Cadillac but still holds it's line when it comes to the twisties. I always seemed to get that planted feeling when carving corners and never really felt the suspension lacking or needing to be firmed up.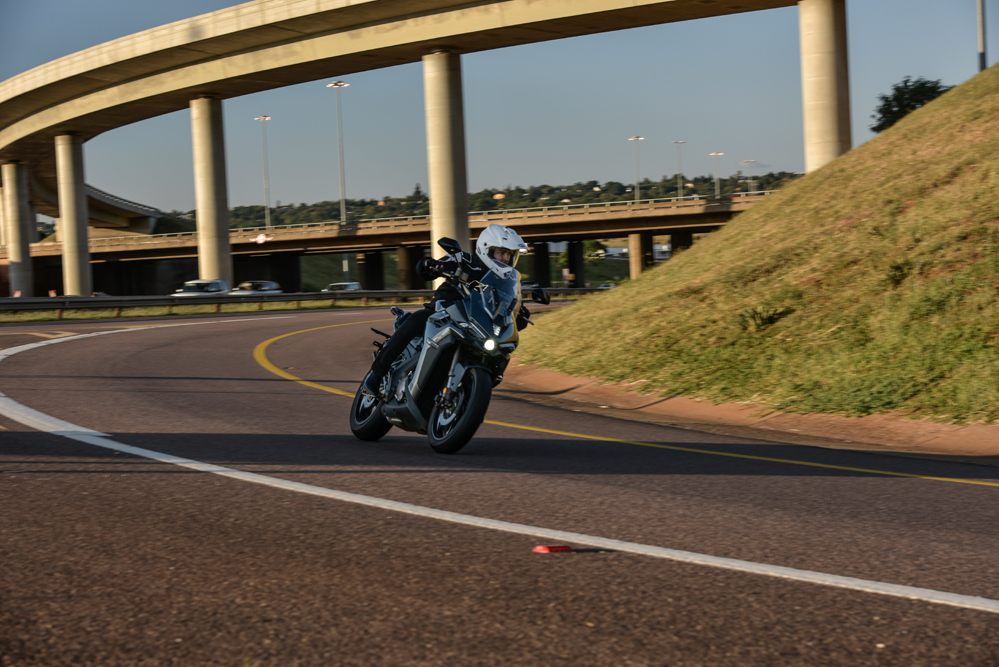 The seat was both comfortable for myself and my pillion with soft cushioning to support and to keep us comfortable. The brakes though not branded work well on wet, dry and even sandy roads, they do come with ABS that can be disabled by the touch of a button.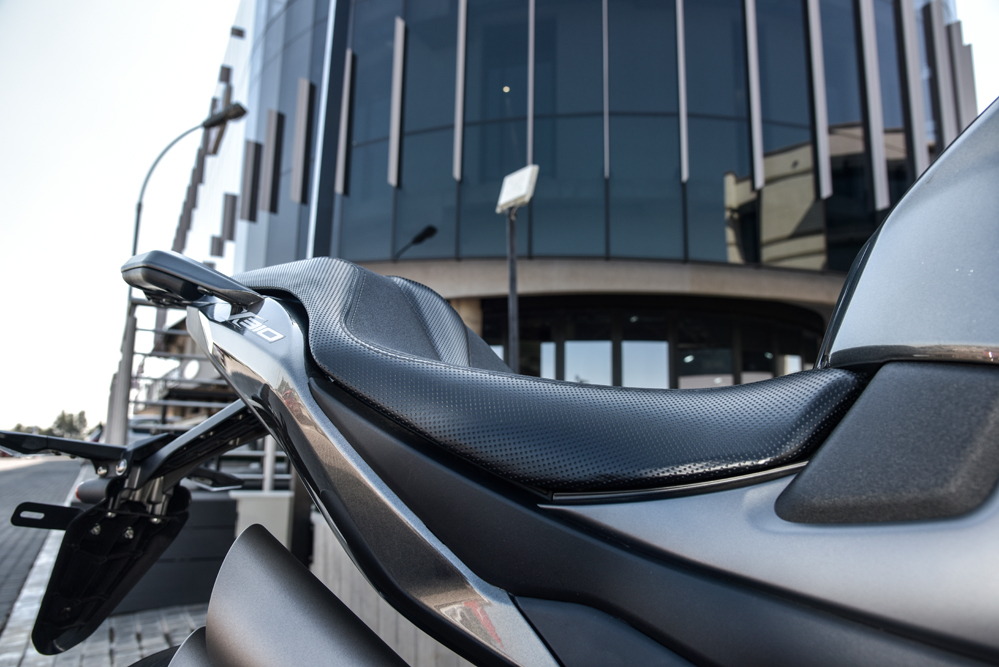 Vibrations on the other hand did cause somewhat of an irritation, coming from the footpegs, handelbars, seat and majorly when looking through the mirrors after 6000 rpm.  Despite the vibrations this overall package Zontes have brought to the market rocks and with some single sided swing arms in the pipeline, alongside 4 available colours I see them selling well at a mere R68 900.
For more information visit: www.zontes.co.za