So you want to do a hard core trip through South Africa, Botswana and Namibia. A trip that includes some hostile terrain with lots of sand, rocks and gravel thrown into the mix? Furthermore, you prefer to do this on light weight adventure bikes that offer a fuel range of up to 600 km? With no back up vehicle in sight? You certainly have our attention…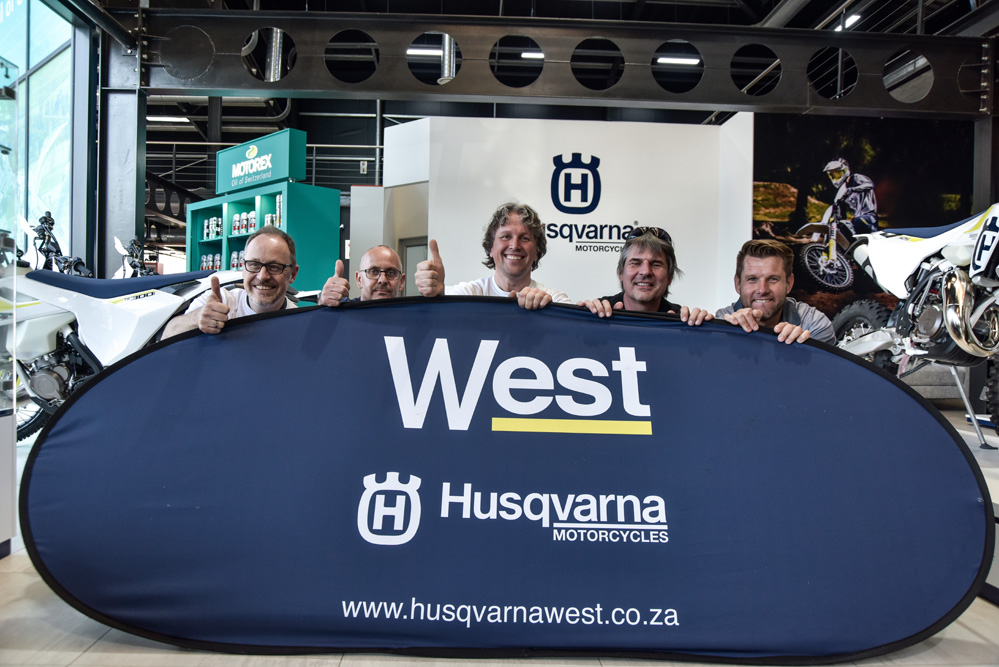 Usually, adventure bikes that offer this kind of range and serious luggage carrying capacity come with a few distinctive drawbacks, including huge size and weight. So what do you do? You do it the South African way, that's how.
Firstly, you contact Thomas Eich, the brain child at Omega Fiberglass. Not only does this proudly South African company develop a delectable Rally Kit for the equally delectable Husqvarna 701 Enduro model, but Thomas is also a well travelled, battle hardened rider that has ventured into Southern Africa on more than one occasion.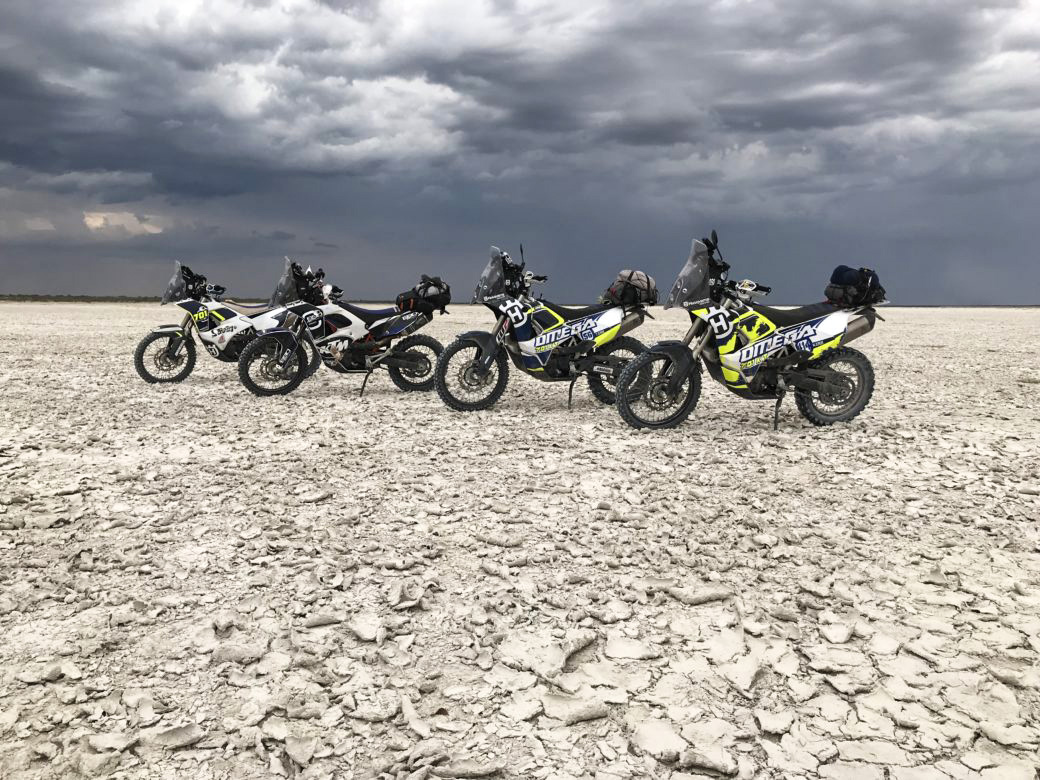 This is exactly the acquaintance you hope for, when you are a German that has never been to South Africa. Four Germans, in fact. Three engineers and a building contractor that are bike riders to their core, having travelled Morocco, Romania and the Czech Republic together as a unit. Not a bad resume, I would argue!
For Bernd Buerner, Claus Kainzbauer, Reinhard Scherer and Juergen Soell, expeditions of this magnitude start out as crazy, far fetched ideas around a barbeque fire with some laughter and lots of german beer flowing. Don't we as kindred spirits, know this kind of scenario all too well?
The sight of these ready prepared machines gracing the clinically neat showroom floor at Husqvarna West, Little Falls and one cannot help but picture yourself racing towards a typical South African sunset. Just you, your bike and the elements… and a few Germans in hot pursuit!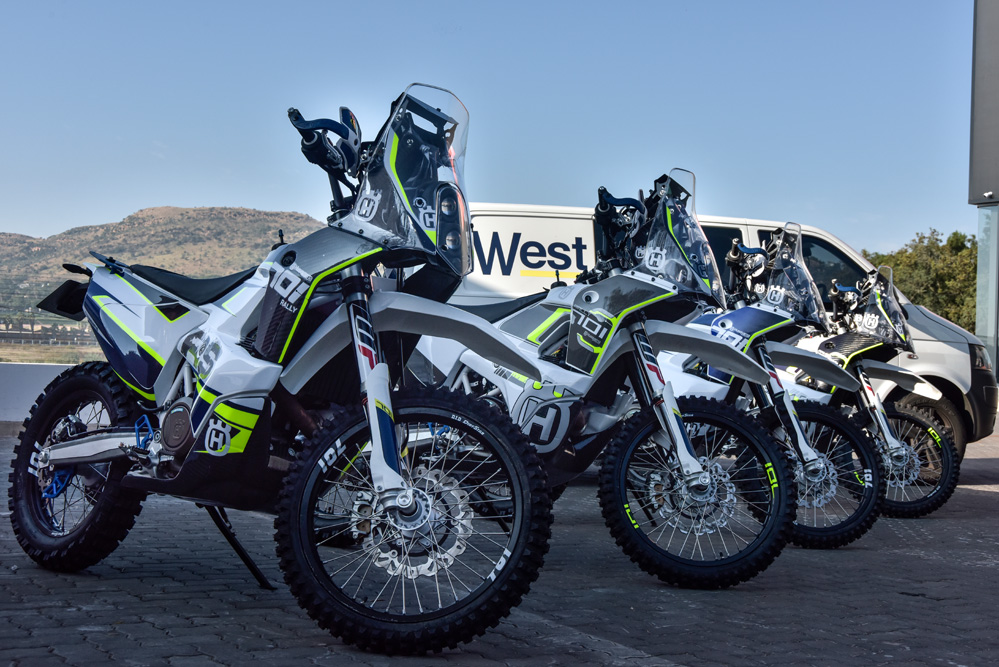 Francois Du Toit, passionate co-owner of this fine establishment, stands proud next to these specimens as we mingle with our European guests.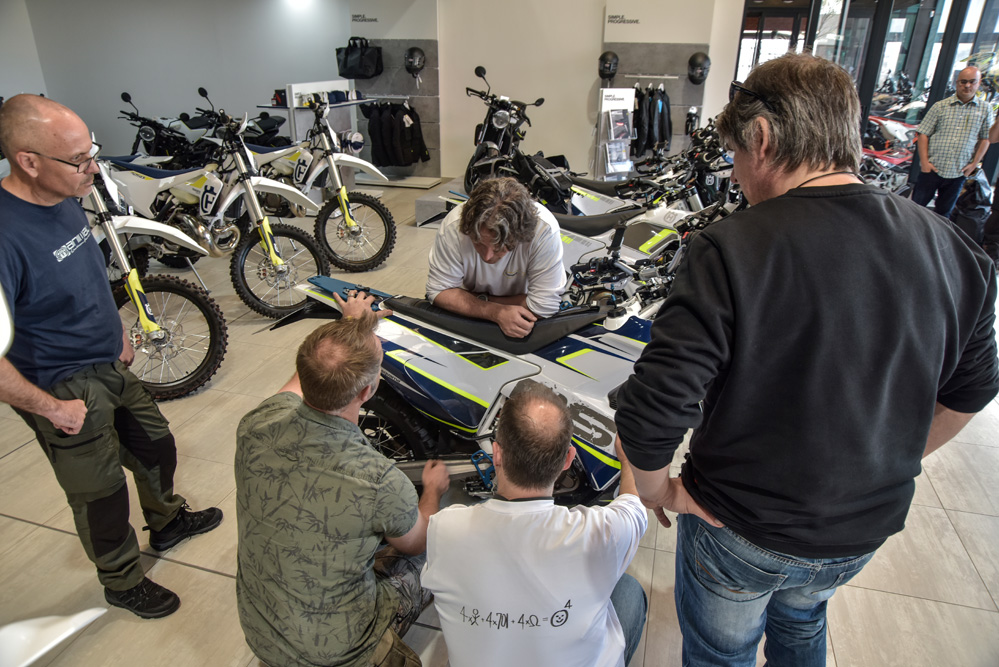 The Husqvarna 701 Rally Kit offers, among many other features, a pair of 7 litre, forward mounted fuel tanks in addition to the standard 13 litre tank, which is positioned under the seat towards the rear of the bike. This brings the collective fuel capacity up to a very useful 27 litres. This, in turn extends the range to well over 540 kilometers of blissful riding. Exactly what the doctor, or shall we say the Germans ordered…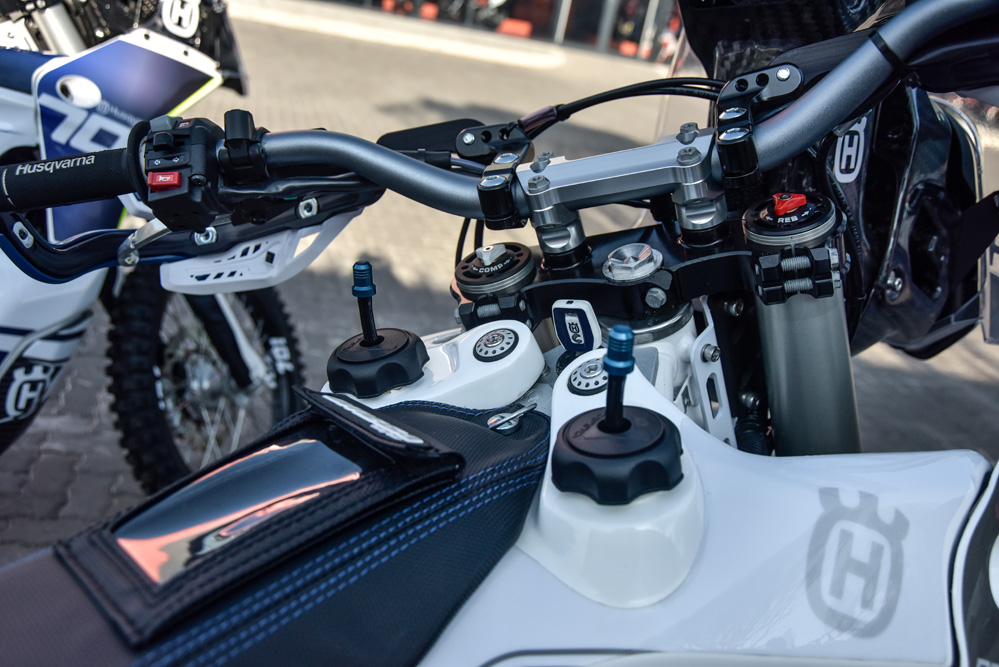 Speaking of which, our German friends had quite an ordeal shipping their donor bikes to South Africa on Thomas' good advice. The bikes were then fitted with these ready prepared kits and graphics by Racestar Graffix.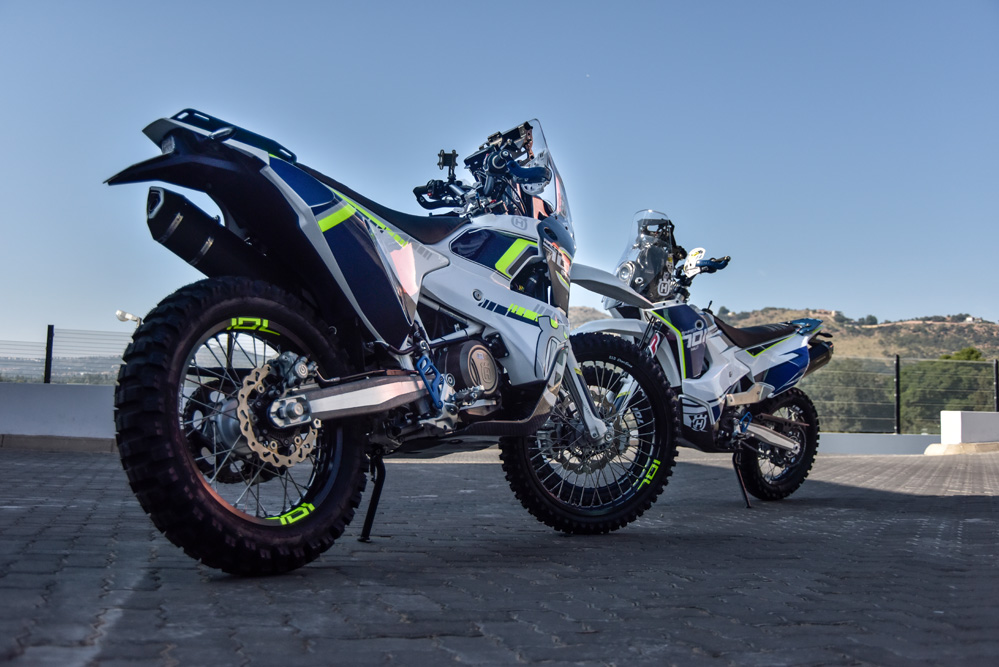 It is their first time to sunny South Africa and their trip is to include the solitude of the Makgadikgadi Pans in Botswana and the majesty of the Victoria Falls that bisects Zambia from Zimbabwe. They will then head west into the Caprivi strip, then down south into larger Namibia. All in all, a three week journey is on the cards. Perhaps they will stay a little longer, as Africa has a way of becoming part of your soul before you know…
We wish our merry friends all the best on their journey and pray that they will be rewarded with unforgettable sights and sounds that only Africa can offer.
Our German friends run a very entertaining and detailed blog, that is well worth the read, and you can keep updated on their travels along the way.
See the link here: www.701adv.blog