Even when I'm not riding them, motorcycles take me to some incredible places. Earlier this year, they took me to Milwaukee, the homeland of Harley-Davidson, in the middle of a snowy Midwestern winter.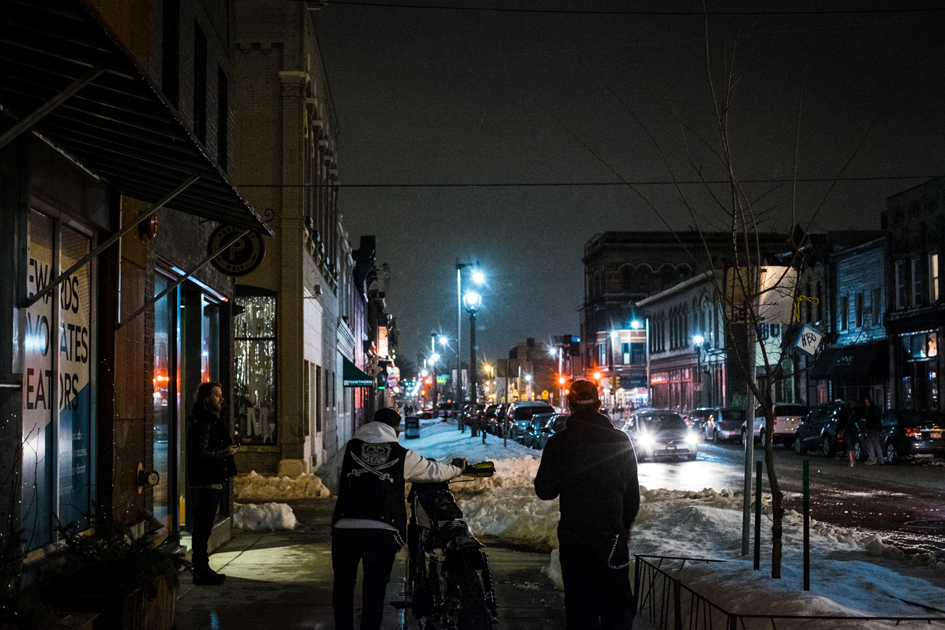 It seems like a silly time of year for a motorcycle-related trip. After all, Wisconsin's winter weather is a lot different to South Africa's. Here, we ride year-round—there, they only have a handful of riding months each year, and February isn't one of them. So locals find other ways to keep their two-wheeled stoke high.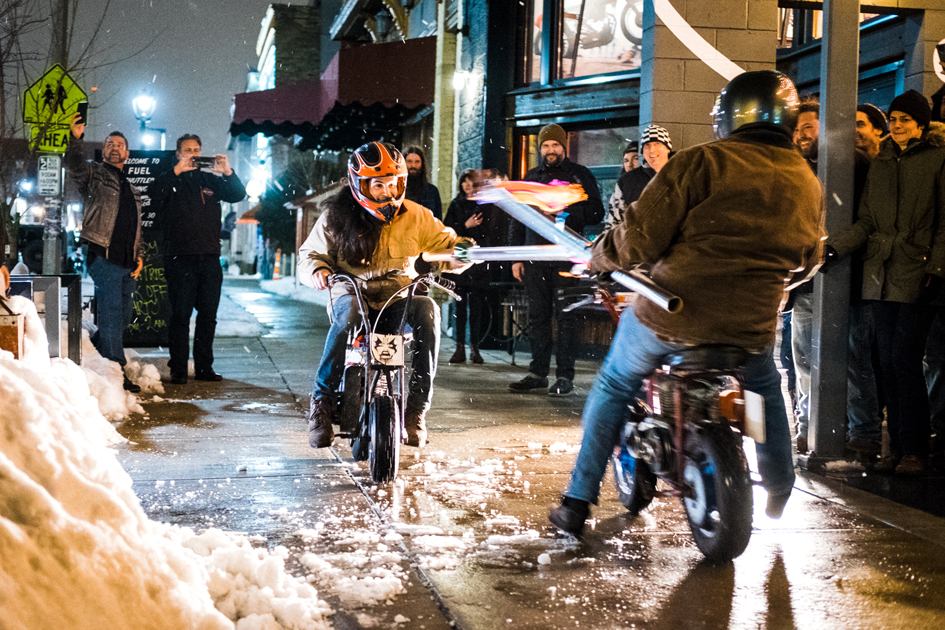 To find out exactly how, Harley-Davidson flew me all the way out to Milwaukee for a week's worth of moto-related activities—none of which involved actually riding a bike. After too many hours in the air, and armed with the K-Way down jacket I'd bought with the express purpose of not freezing to death, I finally touched down in Brewtown.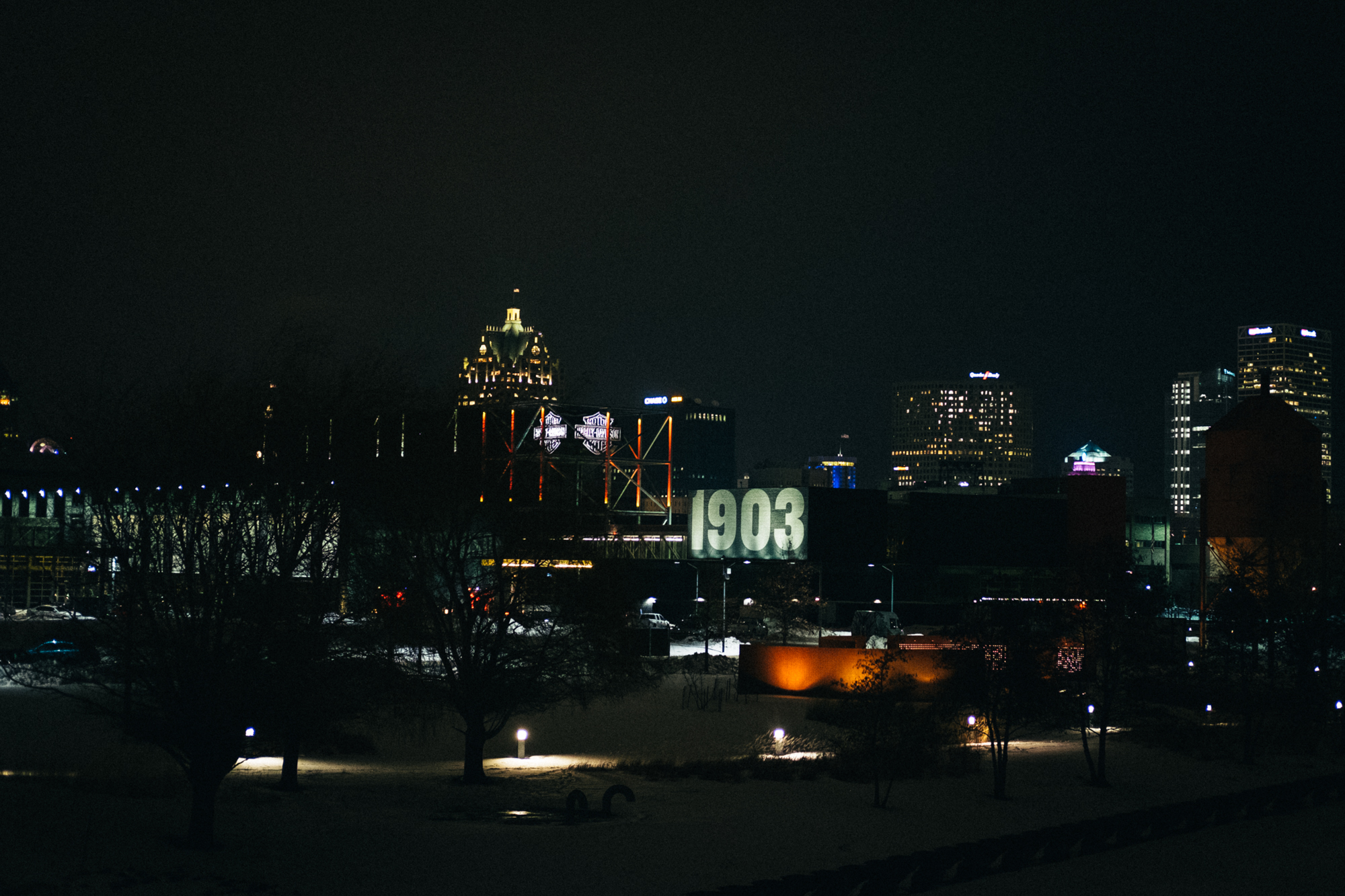 Here's what I learnt about feeding your motorcycle obsession, when it's too cold to ride…
Build a custom motorcycle
Winter time is wrenching time. For some people, that means maintenance and repairs—but on this particular trip, it meant customisation. Harley-Davidson had invited me to join one of the teams on their 'Brewtown Throwdown' custom bike build-off—a friendly competition between two teams, each customising a brand new Street Bob.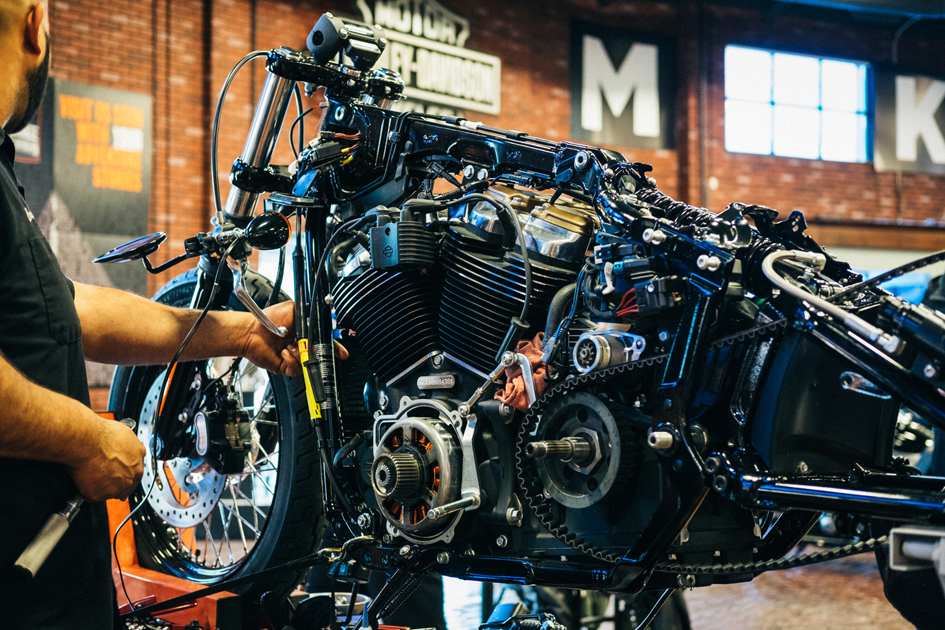 My team included everything from an X-Games gold medalist, to an ex-American Ninja Warrior contestant with a neuroscience degree. Our base of operations was the Milwaukee Harley-Davidson dealership, with a couple of their top techs guiding us through the build.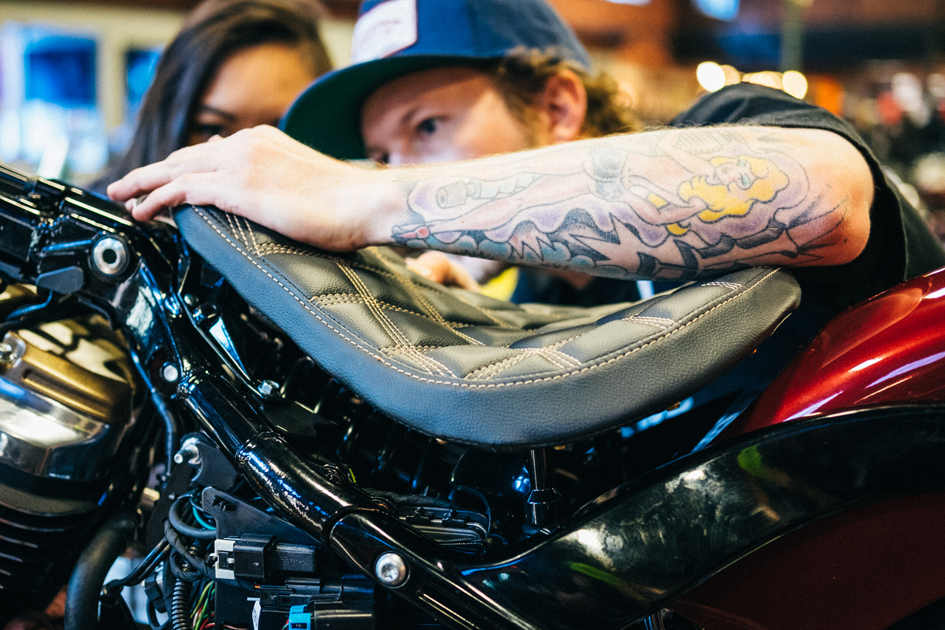 We had a couple of weeks to plan the project (thank goodness for Skype, Photoshop and Google Drive), and for the Milwaukee H-D guys to tackle any fabrication and paint. But the final tear down and build had to happen over two and a half days; the bike had to be ready to go on show at Flat Out Friday and Mama Tried, that weekend.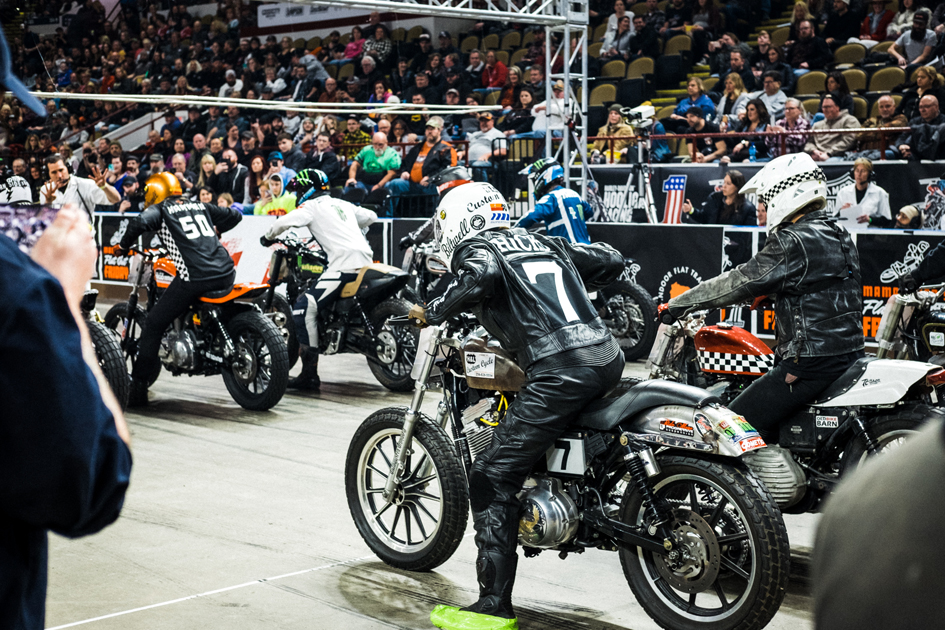 With the Street Bob's hardtail-looking frame and stripped down styling, we decided to go for a style that you don't often see on modern Harleys: a throwback to the 1946 Harley-Davidson WR flat track racer.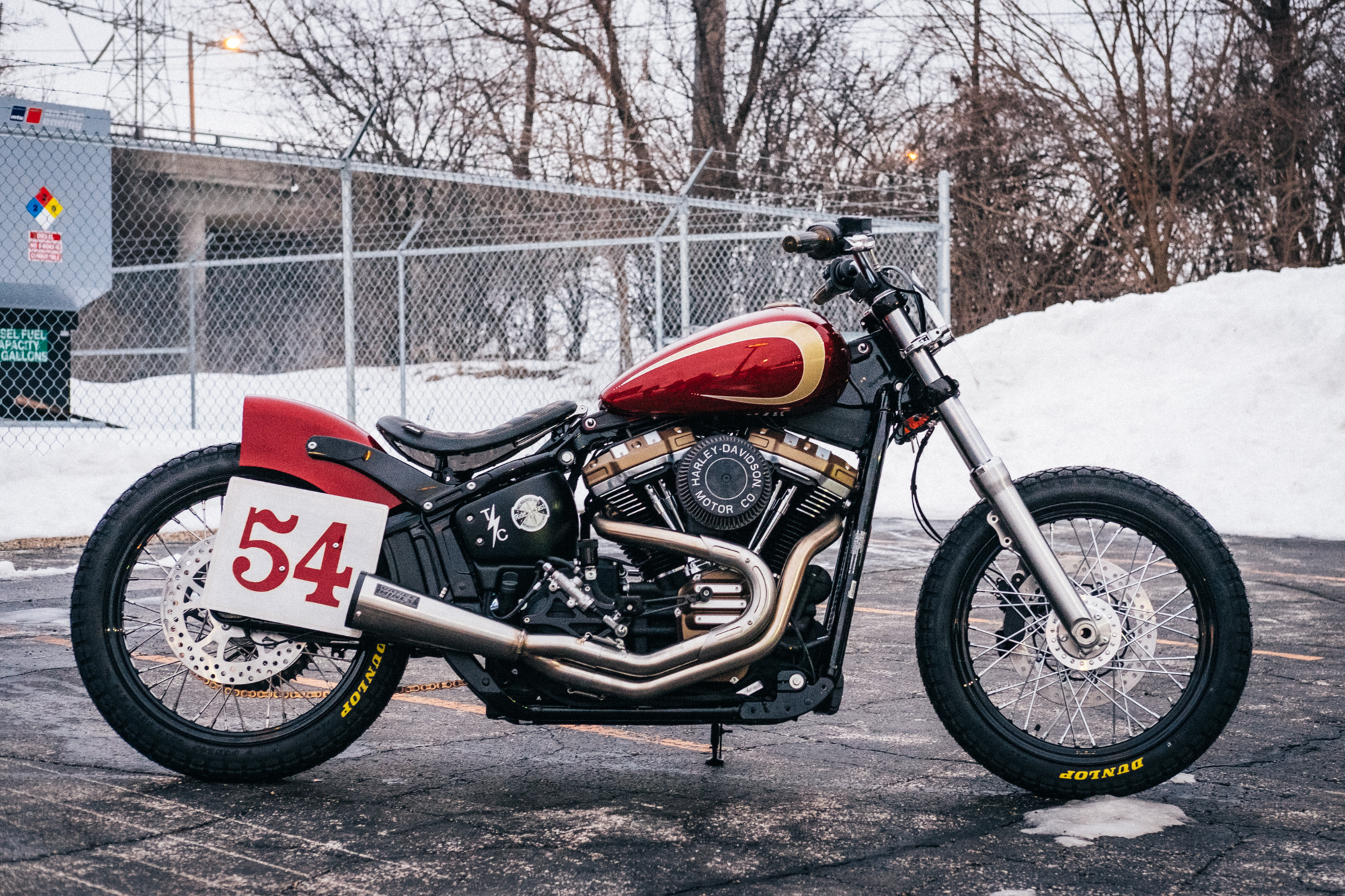 Time was limited, so we scoured our favourite parts catalogs for rad things that we could bolt on quickly. That included a set of Speed Merchant mid-mount foot controls, and Thrashin' Supply Co. pegs, shifter and brake numbs, and handlebars. We also installed a chain conversion kit, and a skinny 19" rear wheel for a period-correct vibe, with Dunlop dirt track rubber.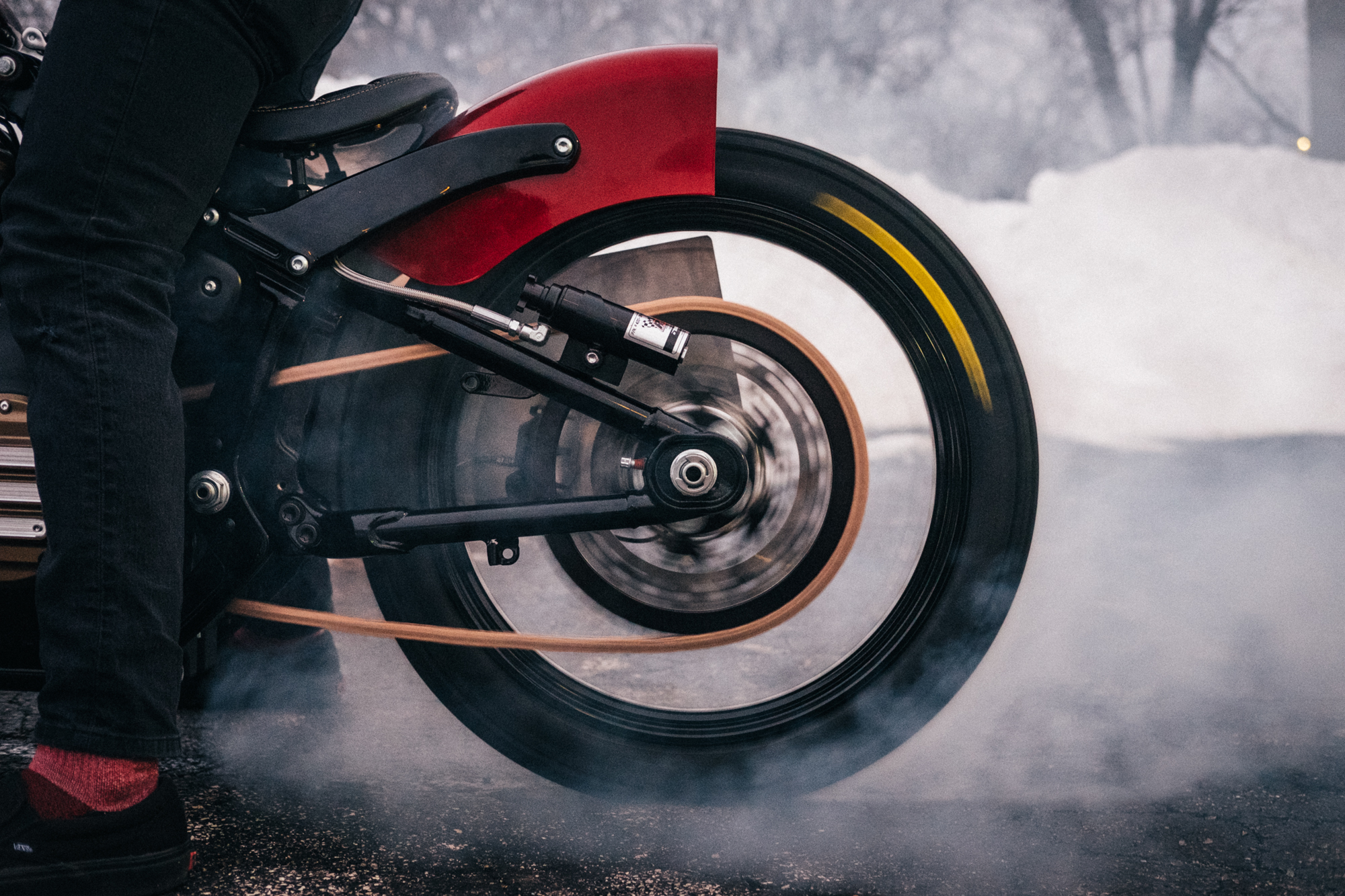 From the H-D catalog, we picked out a solo seat kit, which we had re-upholstered in a classy triple diamond stitch with gold thread. Other Harley bits included a set of bronze engine dress-up parts from the 'Dominion' collection, and the brushed metal forks from a Low Rider. We also added a custom-built shock with a 1" lift, and Vance & Hines race pipe, with their Fuelpak fuel management system to tune the bike.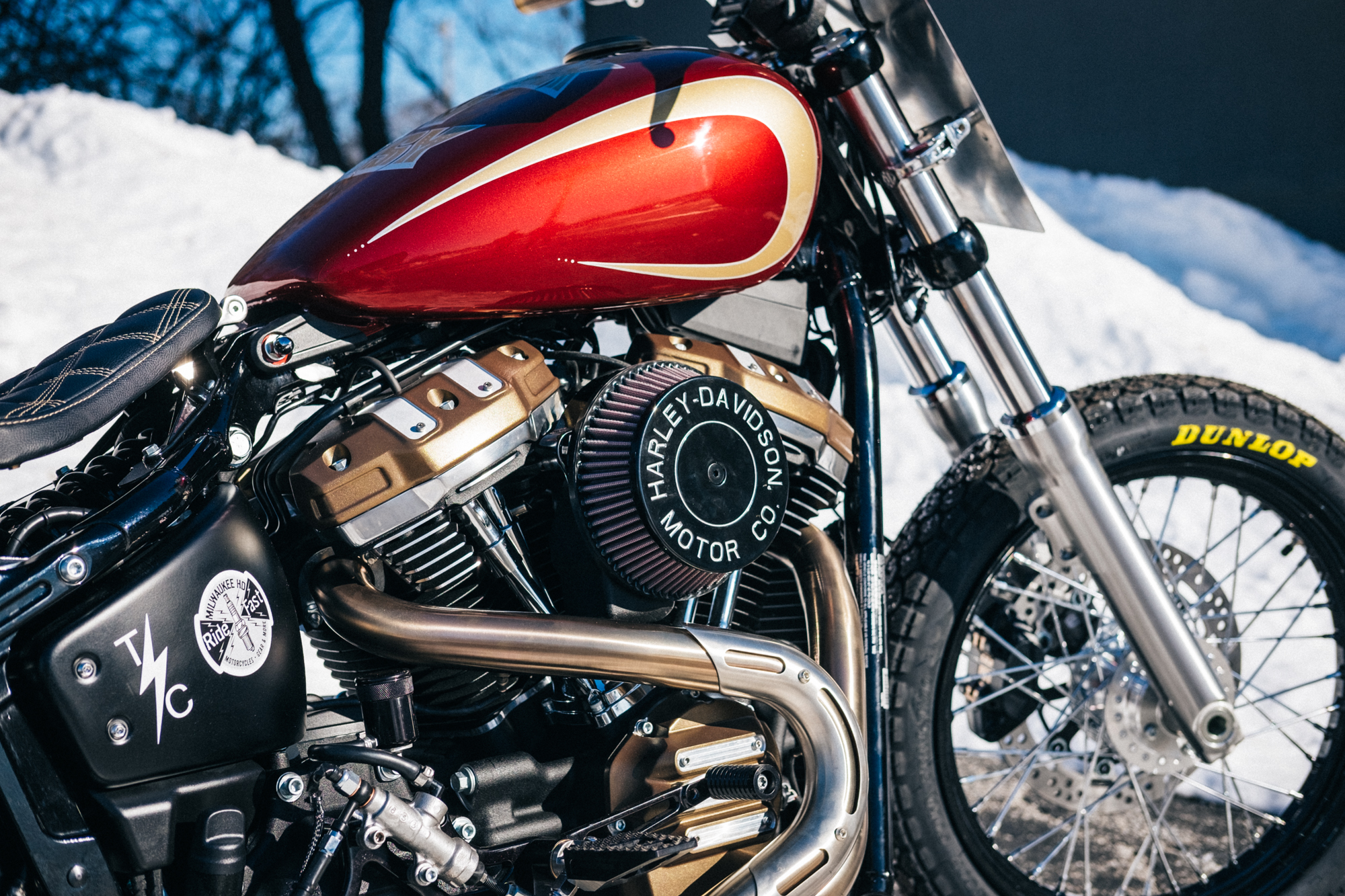 The bike was painted in a deep red with gold scallops, and some hand-lettering on top of the tank that we had done on the day. A minimal air cleaner sporting the only H-D branding on the bike, and a pair of number boards, finished things off. (Bill Davidson himself even popped in to say hello during the build, and helped us figure out where to mount the rear plate.)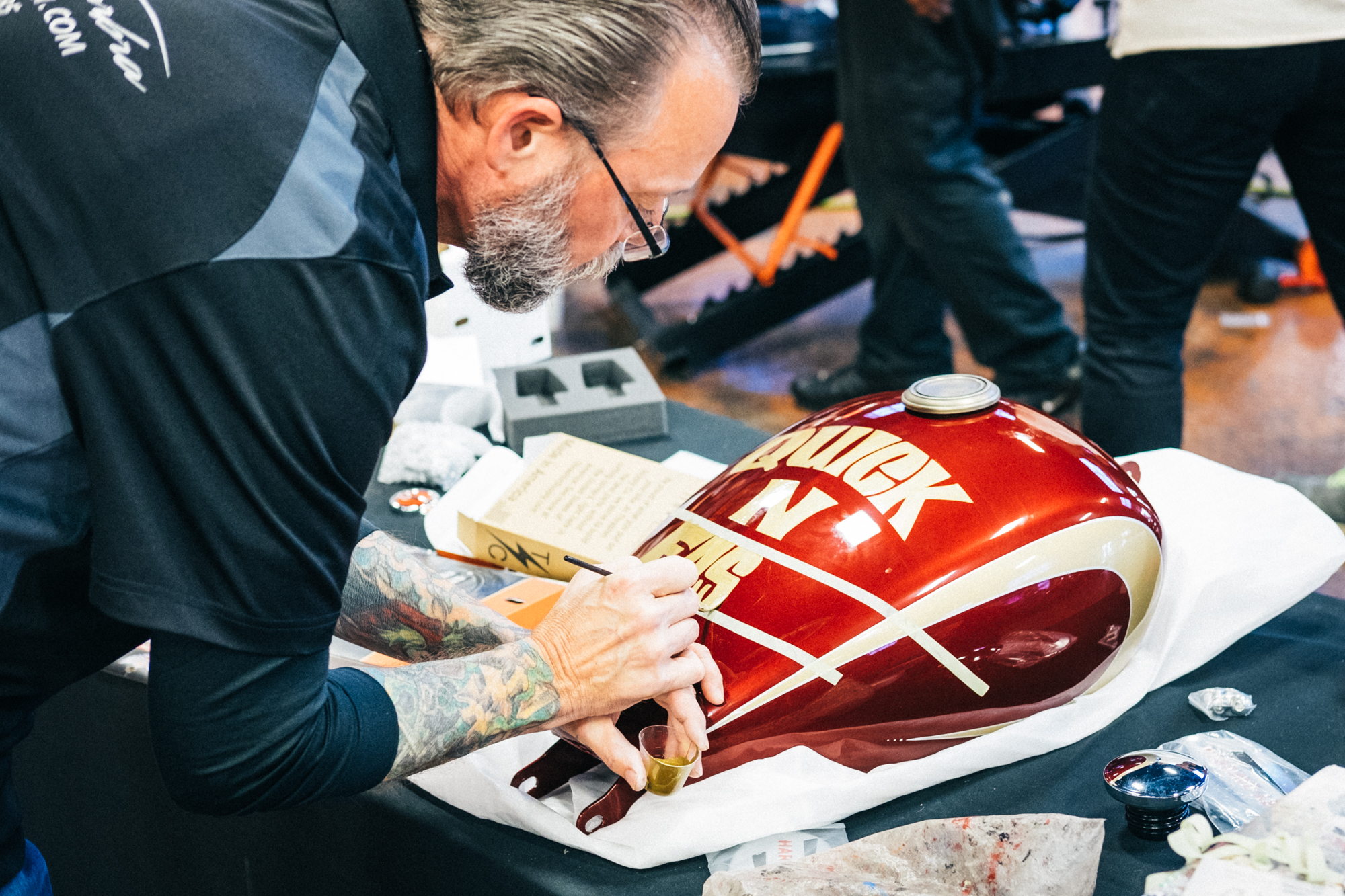 We managed to button the Street Bob up a day early—so we came in on the last day just to ride around the frigid parking lot and take photos. Then we left the Milwaukee H-D guys to load it up, and headed off to our next engagement.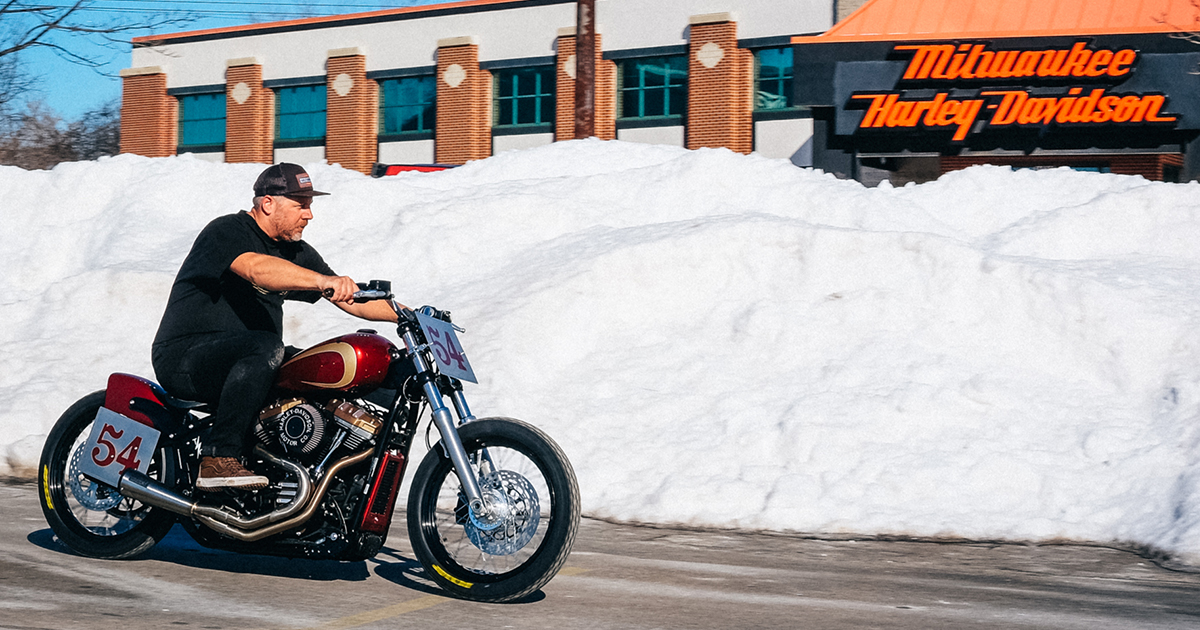 Visit the Harley-Davidson museum
With a couple of hours to kill after the bike build wrapped up, a group of us headed out for another moto-fix: the Harley-Davidson museum. After all, if it's too cold to ride, you might as well spend a couple of hours soaking up some motorcycle history.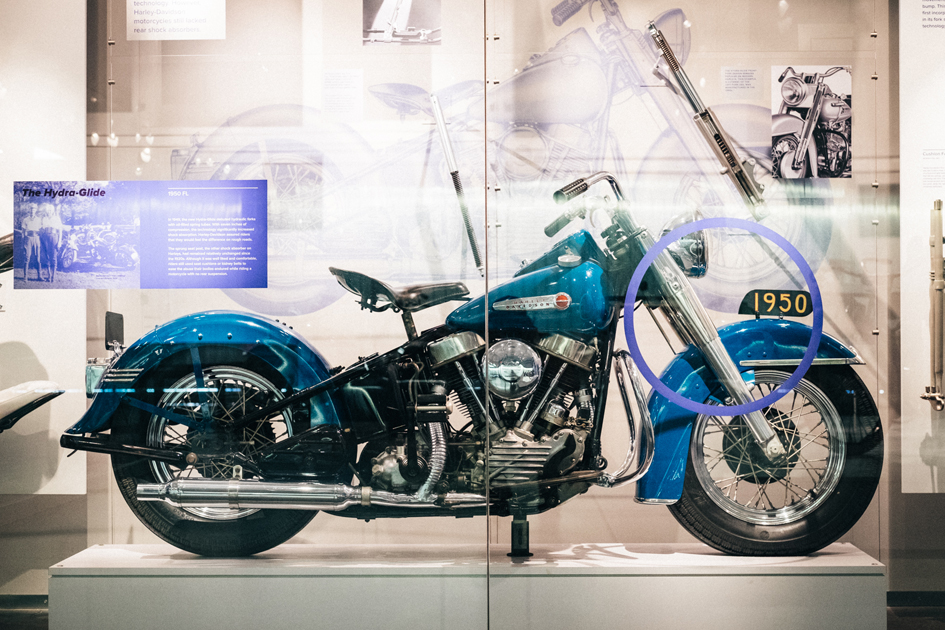 It was my second visit to the Harley museum, so I skipped the tour (which is well worth it, by the way) and wandered around alone. You don't have to be a fan of the brand to appreciate its 116 year history—all of which is on full display. My favourite exhibition? The tank wall: a stretched out display with half-shell 'tanks' painted in Harley's most iconic liveries.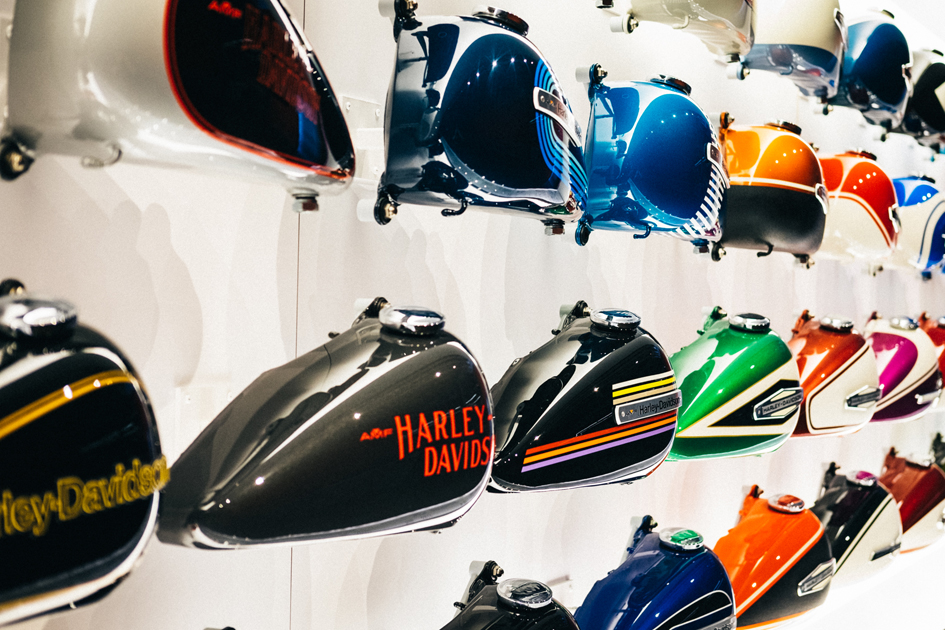 Watch indoor flat track racing
Later that night, we headed over to a massive indoor arena for Flat Out Friday—an indoor flat track racing event. Flat tracking in itself is exciting enough to watch, but indoor flat tracking ups the ante. Before the evening's heats begin, the oval track is sprayed down with Dr Pepper syrup. As the night progresses and more rubber hits the track, it gets super tacky—and the racing gets super fast.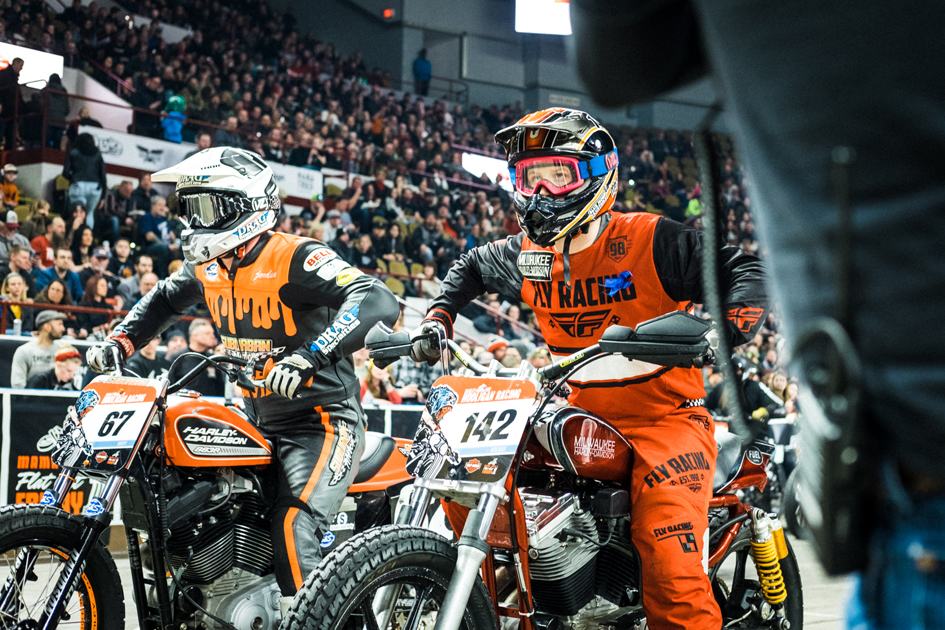 Racers battle it out in everything from pro to hooligan classes, with kiddies races, boonie bikes and the 'Inappropriate Class' all getting their turns in between. The racing is competitive, quick and chaotic. It's also noisy, and the mix of petrol fumes, burnt rubber and Dr Pepper syrup is intoxicating (quite literally).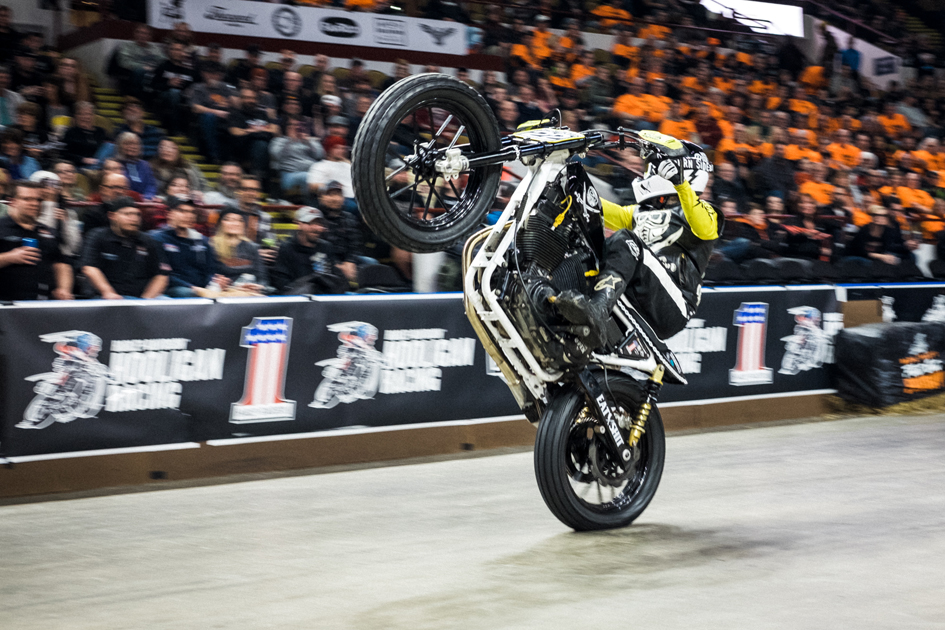 The highlight of the evening? Watching the Harley engineer that helped on our custom build race his Road Glide around the track. He was dressed as a farmer, the bike was done up like an egg, and, despite strict instructions not to, he signed off the evening with a massive burnout.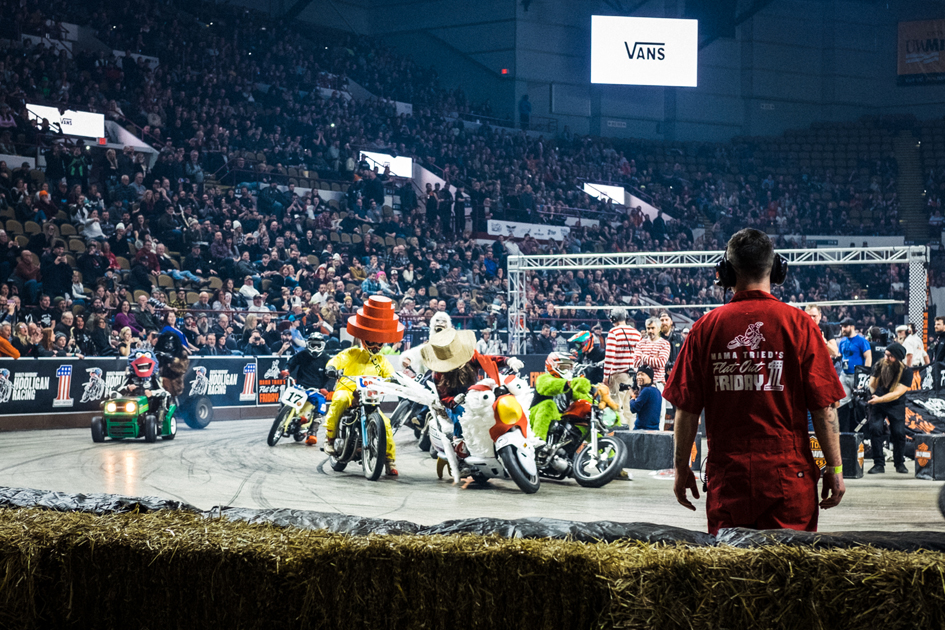 Attend the Mama Tried show
Cold outside? Beat the chills by huddling inside a historic building, with questionable décor, a whole bunch of custom motorcycles and far too many people. That, in a nutshell, is the annual Mama Tried custom bike show.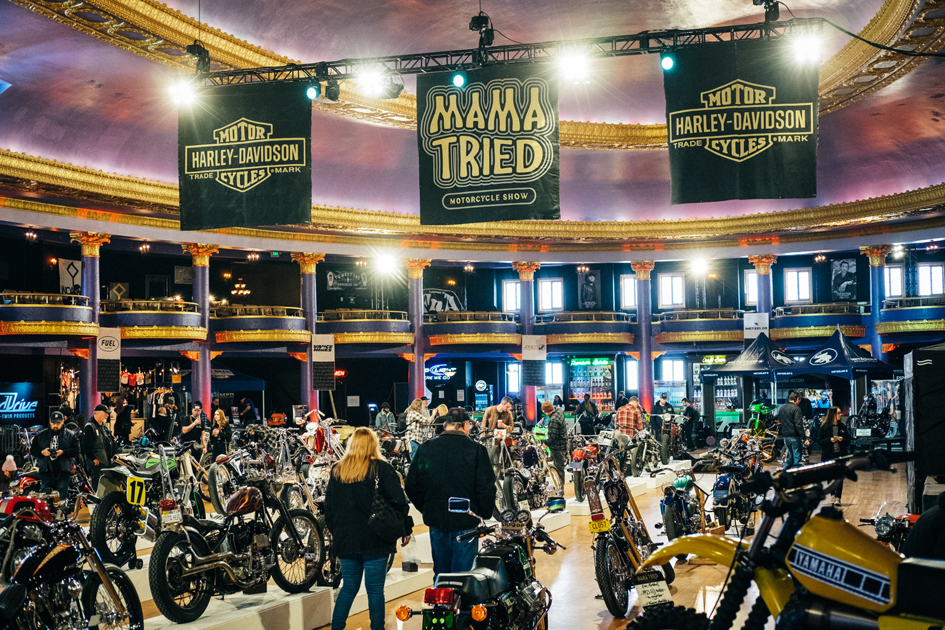 Custom builders from around the USA (and some from abroad) brave the icy temps to load their bikes into the Eagles Club Ballroom—a concert venue and Milwaukee landmark. There, they're put on display alongside a multitude of apparel and parts vendors, with enough beer to keep the scores of visitors happy.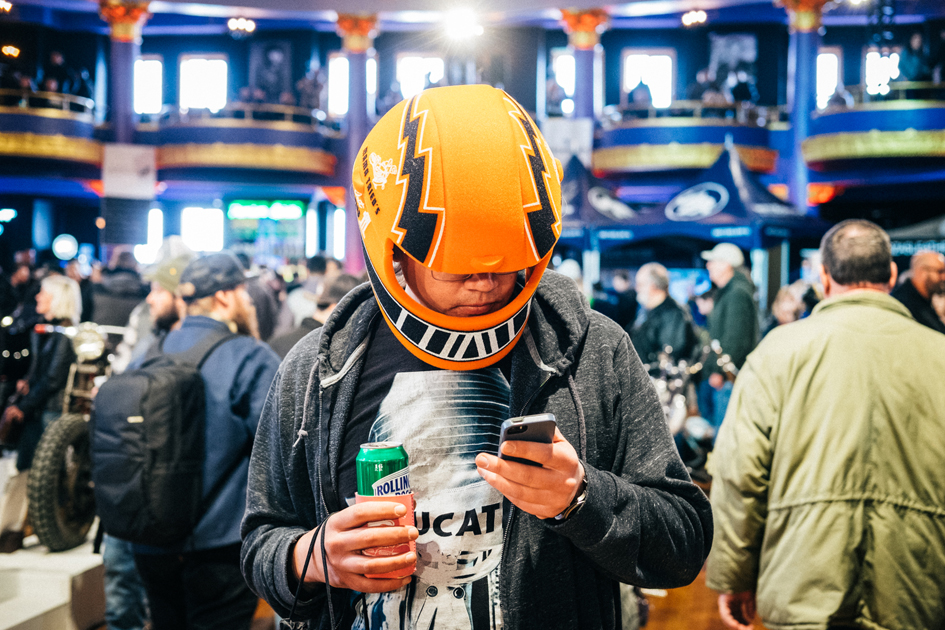 It's a mixed bag of styles; I saw choppers, bobbers, vintage dirt bikes, cafe racers, flat trackers and more than a few undefinable machines. Scott 'T-Bone' Jones from Noise Cycles brought along his brand new Harley-Davidson Street Rod 750 flat track race bike (that he'd just raced at Flat Out Friday), complete with its Husqvarna plastics (yes, really). And Dan Riley had driven over from Minneapolis with two bikes in his truck: his own R nineT custom, and the 'R18' build from Custom Works Zon in Japan, packing a prototype BMW motor.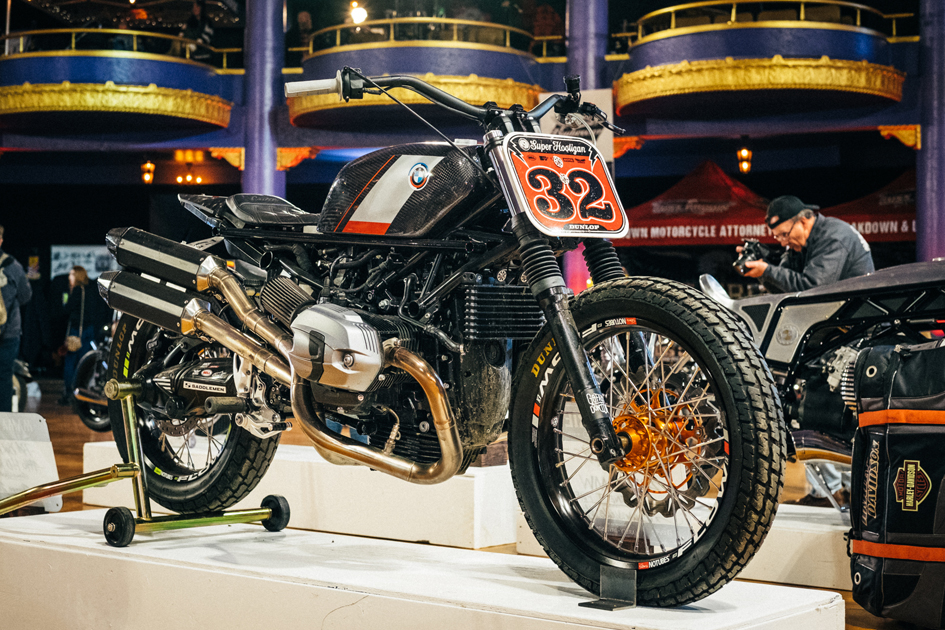 There was also a stunning bobber from Harley design head, Brad Richards, a Ducati single with a prototype Moto 3 frame from Analog Motorcycles, a Penton from Chi-Jers Vintage Bike Works, and a miniature Honda cafe racer from Utopeia Design. It's one of the most eclectic shows on the custom circuit, and well worth attending.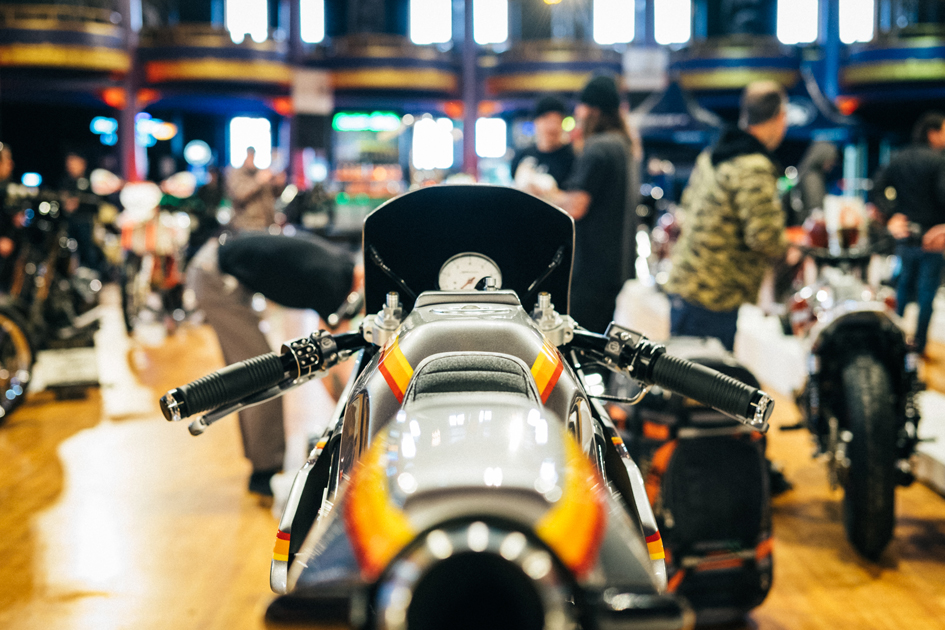 Make friends, eat and drink
With the draw of Flat Out Friday and Mama Tried, Milwaukee gets busy around this weekend each year. It's a great excuse to catch up with old friends and make new ones—and I did plenty of both. So much so, that leaving was a bit of a bummer.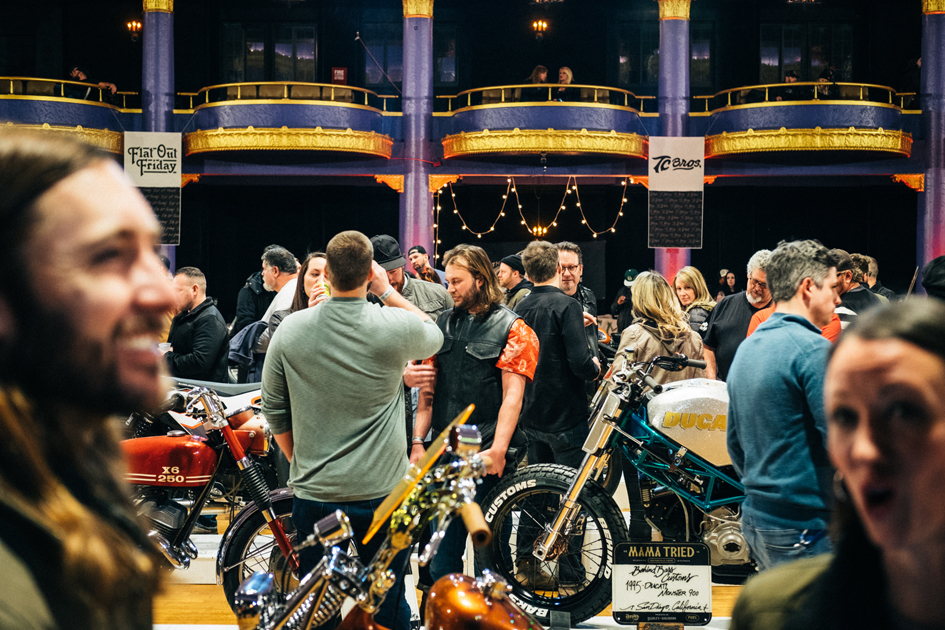 There's also a lot of eating to be done. This is, after all, the Midwest—where everyone seems to want to feed you. From Mama Tried pre-parties at the legendary Fuel Cafe, to Bike Night at the H-D Museum's restaurant, I was stuffed by the end of the week. We also stuffed our faces with burgers and frozen custard at Kopp's and steaks at Five O'Clock Steakhouse.
I celebrated my birthday during the event, with a couple of good mates treating me to pizzas at the Milwaukee Public Market, and beers at a classic Milwaukee dive bar, where the DJ was furiously spinning only the best 90s tunes.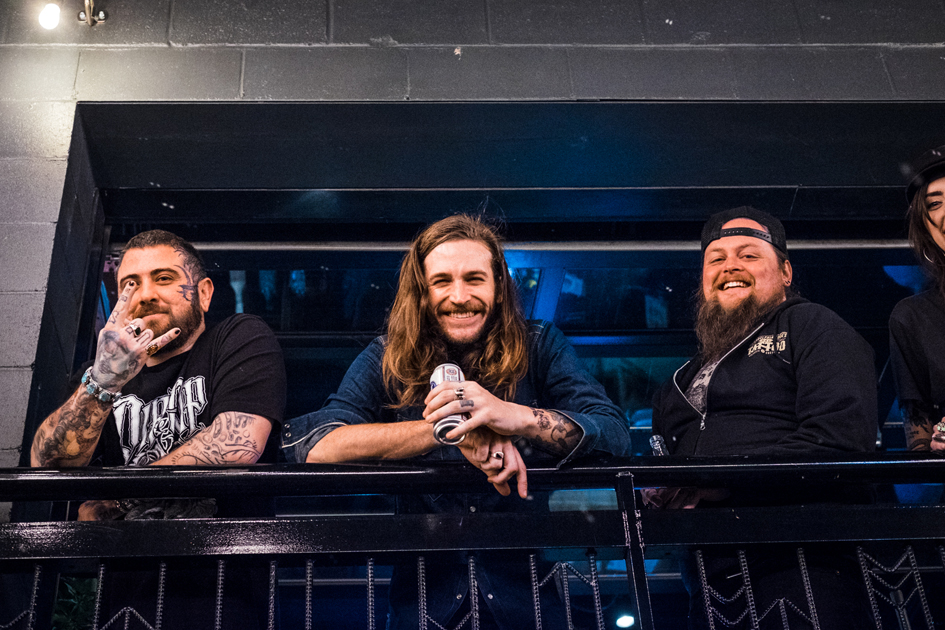 In between the festivities, Harley-Davidson put me up at the Journeyman—a cracking hotel in the middle of Milwaukee's historic third ward. It's an old industrial area that's been gentrified, and it's probably one of Milwaukee's prettiest districts. Add a constant flow of gently falling snow, et voila; winter wonderland.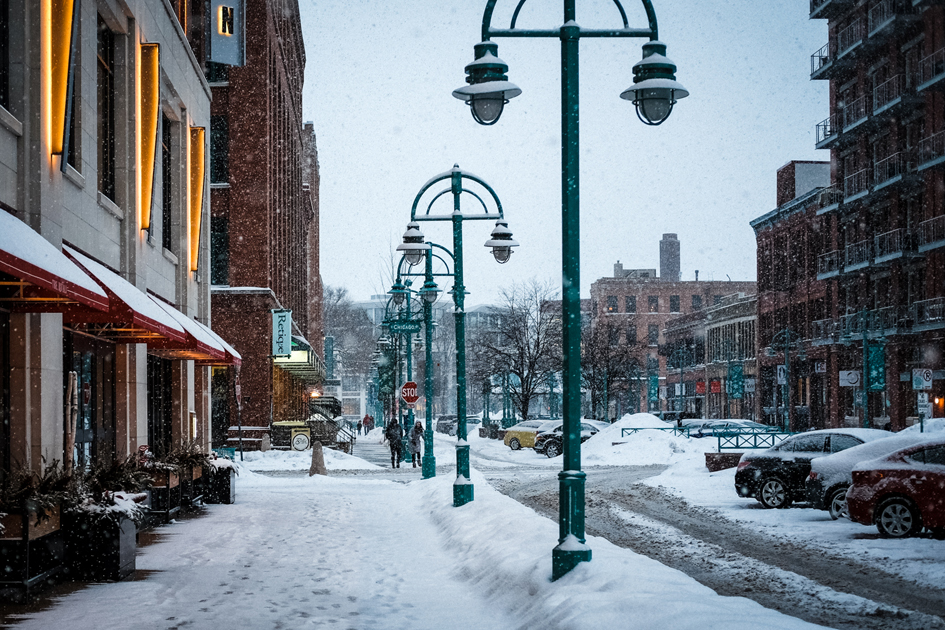 Everyone keeps telling me Milwaukee is even better in the summer. But man, I've been there twice in winter now, and I'd do it again in a heartbeat.