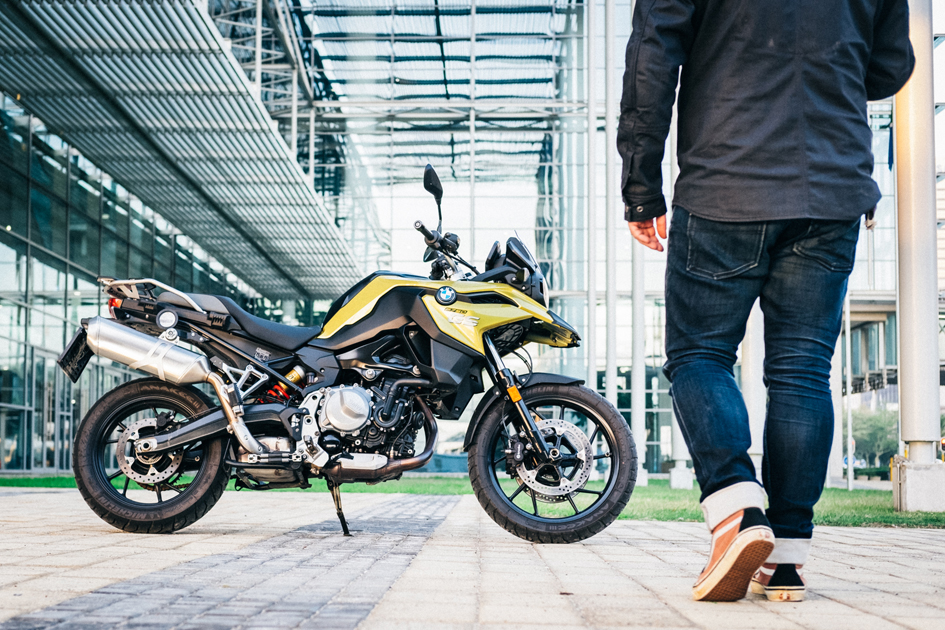 You have to feel a little sorry for the BMW F 750 GS. With a lower ride height and less power than its big brother, the F 850 GS, you just know that salesmen will be pitching it as a bike for novices and smaller riders. And while that's not entirely unfair, it is a little short sighted.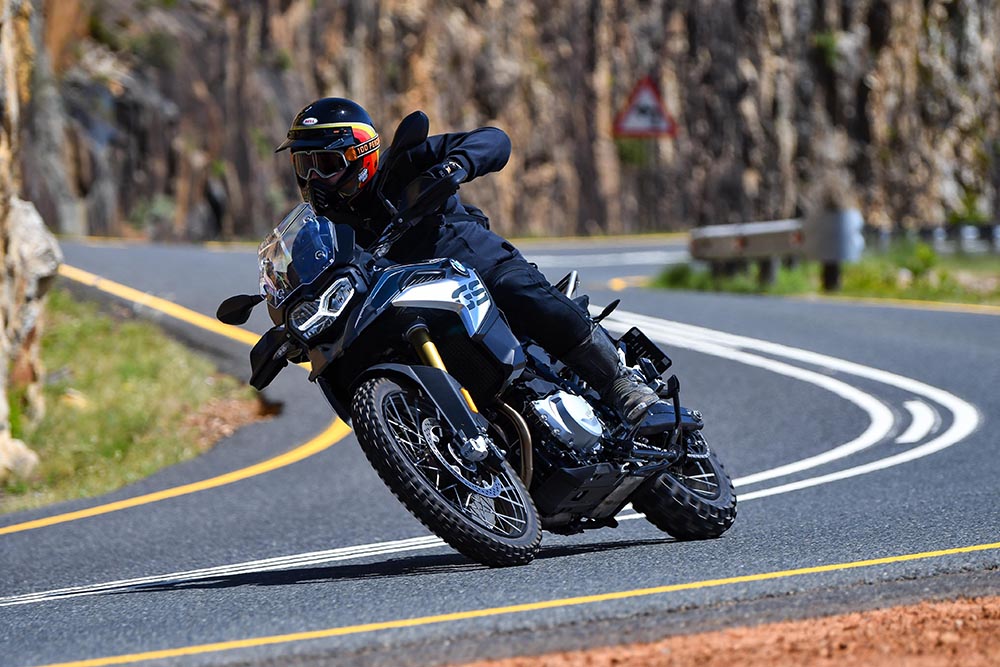 It's true, the 750 does make less power and torque than the 850; 77 hp and 83 Nm, versus 95 hp and 92 Nm. Both motors actually have the same capacity (853 cc), but different engine tunes set them apart.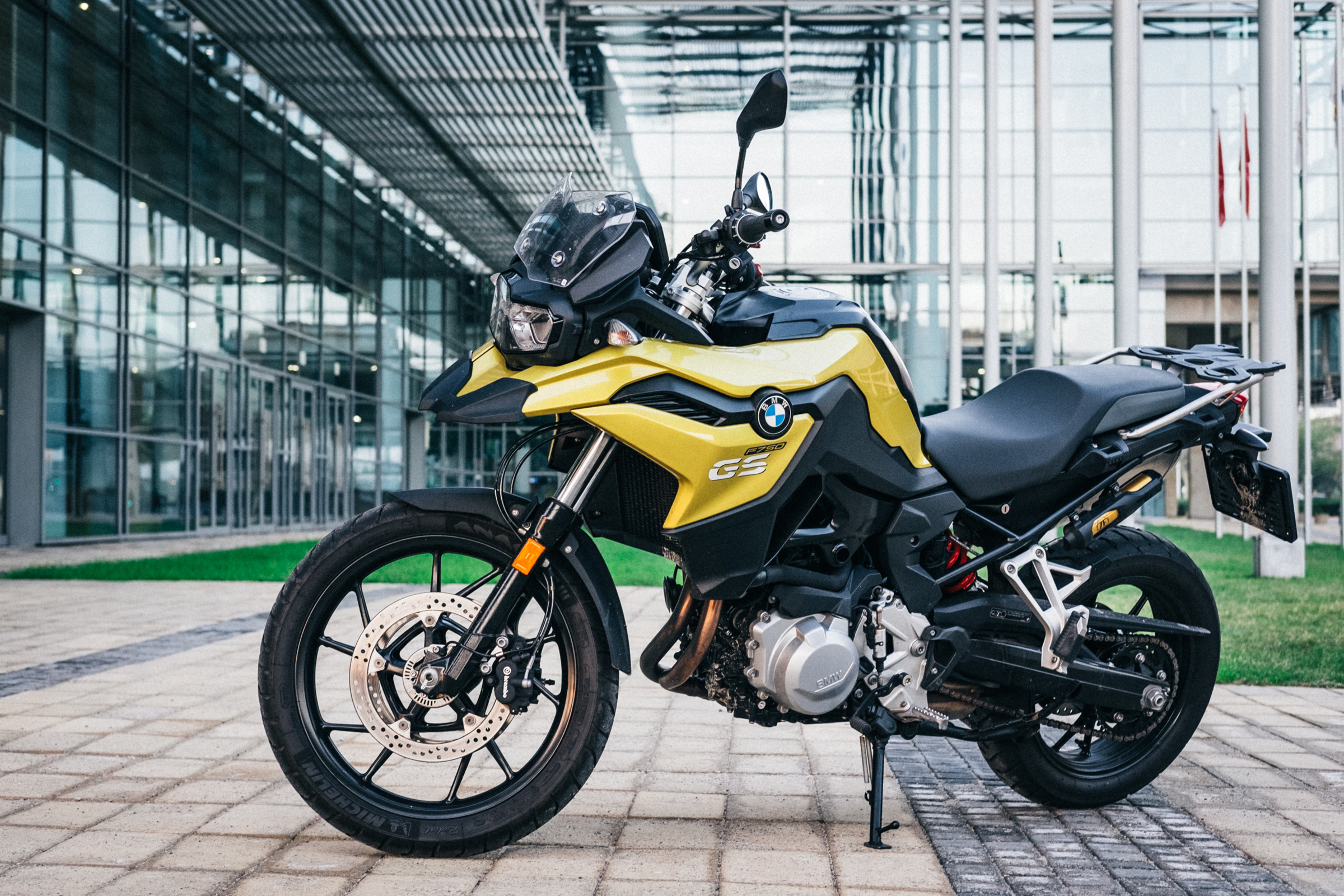 And it's also true that it's a shorter bike. It has less suspension travel than the 850 (151 mm front and 177 mm back), with 19F/17R alloy wheels, rather than the 850's 21F/17R spoked combo. It also has a 45 mm lower seat height at 815 mm, with factory lowering options that go as low as 770 mm.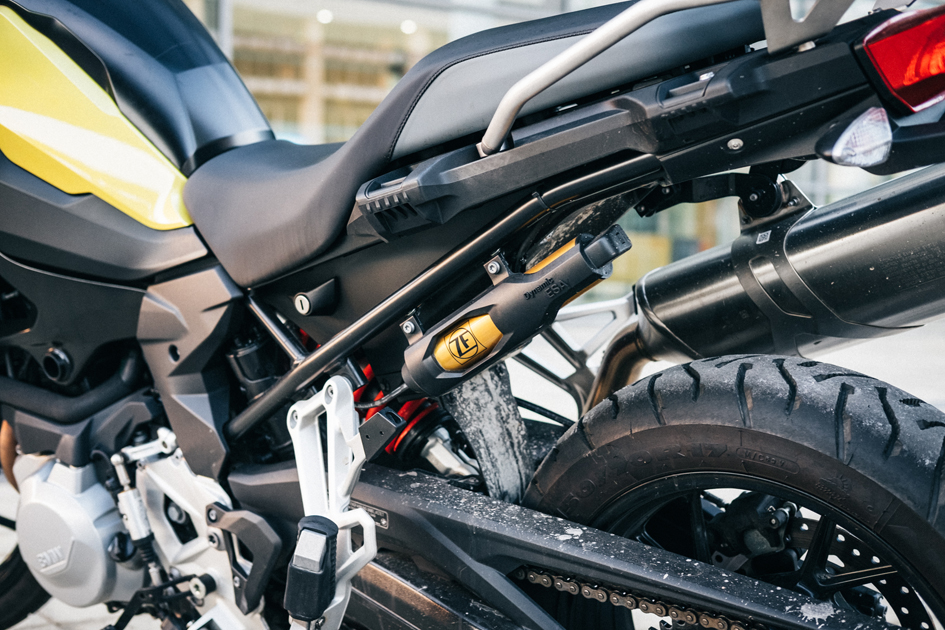 At R 142 900, it's R 12 000 cheaper than the F 850 GS. But that's for the base model—there's a host of optional extras and upgrade packages that can run the price up significantly. My test unit came with almost every upgrade package available for it, totaling almost R40 000 more than the base price.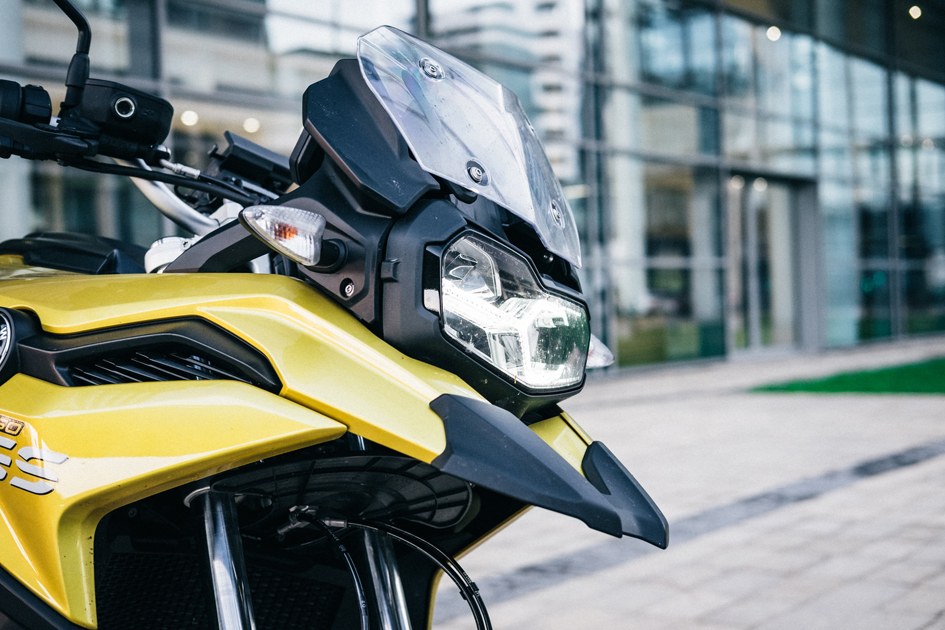 Those upgrades included a keyless ignition, all of the 750's available rider modes (you only get two on the stock bike), a quick-shifter, heated grips, and my favourite: BMW's excellent TFT display. It also had an LED headlight, a GPS bracket and handlebar dial, and a bunch of other creature comforts.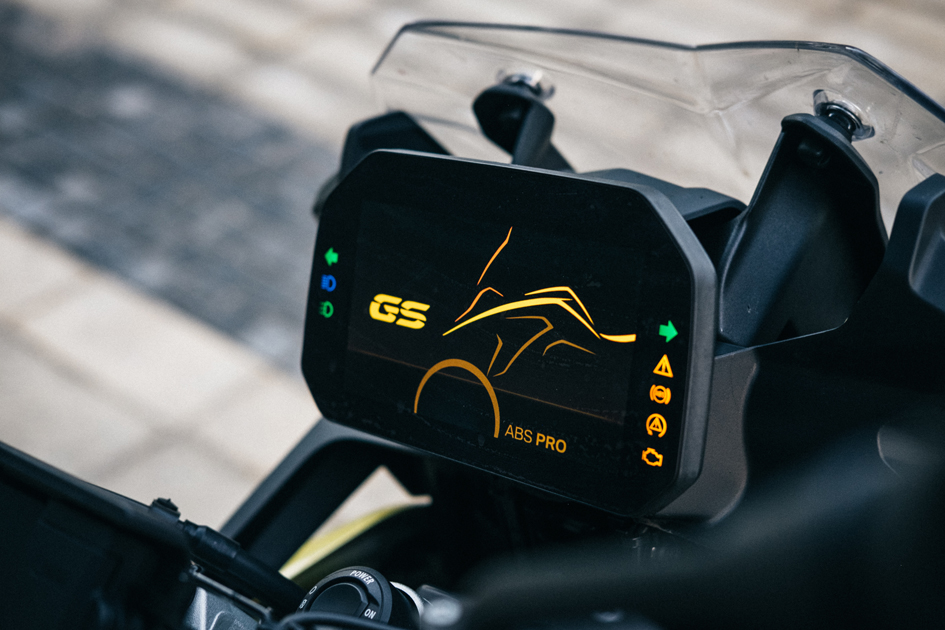 But the F 750 GS is a lot more than just a lower, slower and more affordable 850—it's actually a damn fine motorcycle in its own right. I had a chance to sample it briefly at the South African launch of both bikes, and then again for a week of day-to-day riding in and around Cape Town. Both times, I came away far more impressed than I thought I would.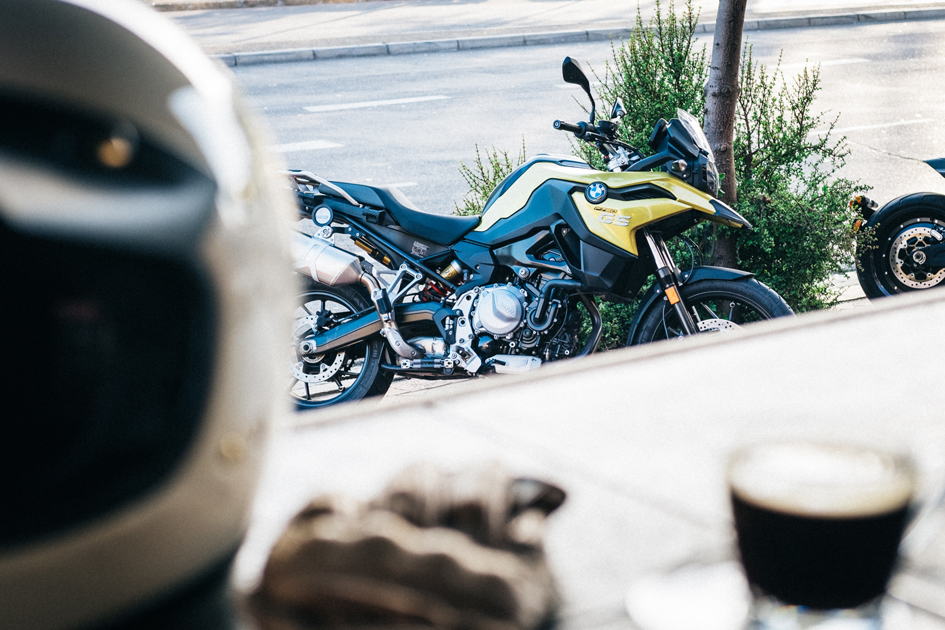 For starters, the F 750 GS is no slouch. It's quick enough off the mark to escape traffic, and fires out of corners hard enough to keep you smiling. Power delivery is smooth and predictable, thanks to BMW's reliably good fueling.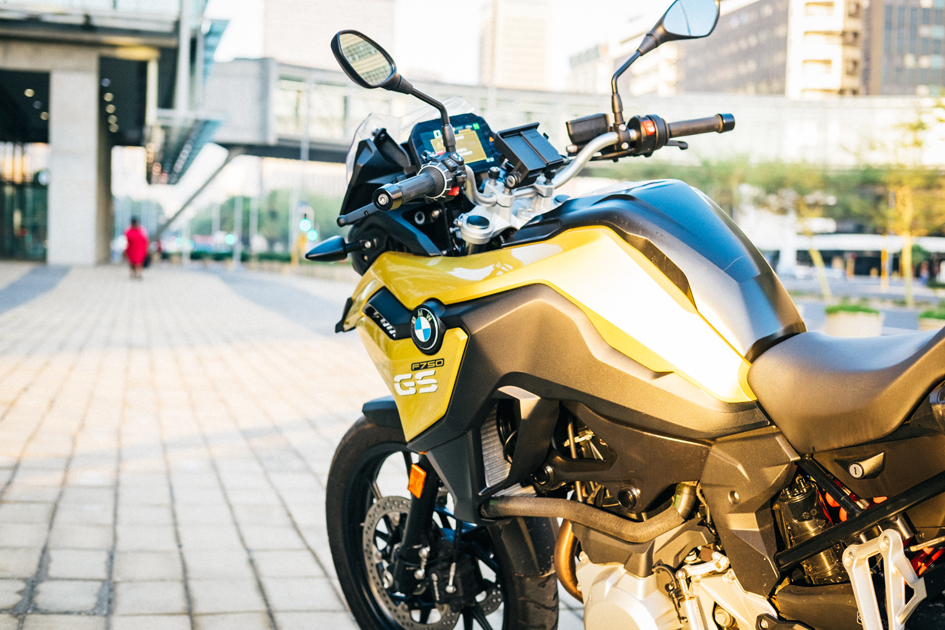 BMW's revised twin cylinder motor is leaps and bounds ahead of the older F 700/800 GS mill. Not only is it a lot punchier, but it feels better too; compared to its predecessor, it has tons more character. Plus it sounds great, even with the stock silencer on.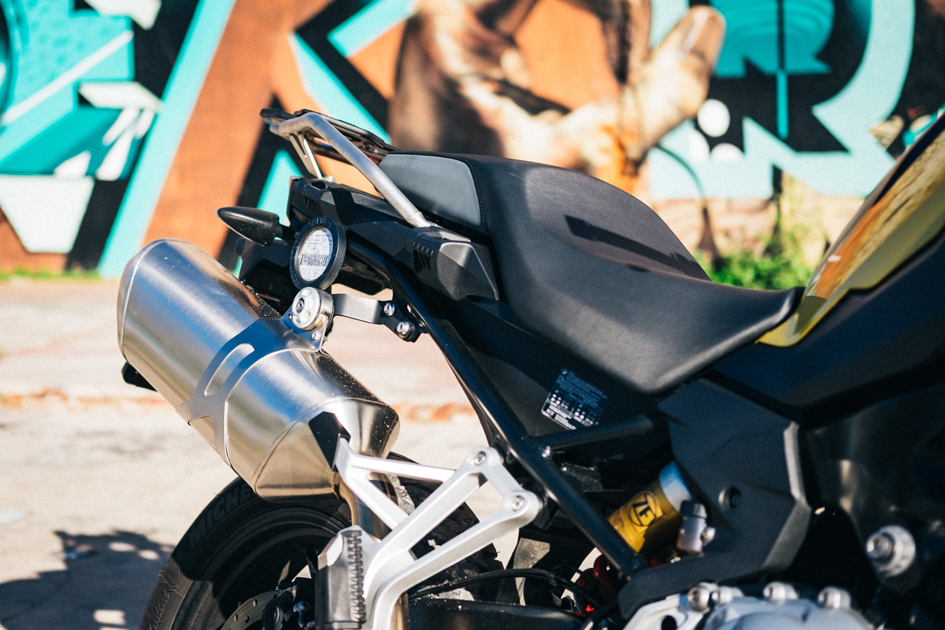 Gear shifts through the six speed box are slick, thanks to a light clutch. And the quick-shifter's a total pleasure to use—provided you're on the gas and your shifts are solid.
You also get a few rider modes to flip through: Rain and Road as standard, and Dynamic and Enduro as optional extras. And there's switchable ABS and traction control, which both do the job well without being intrusive.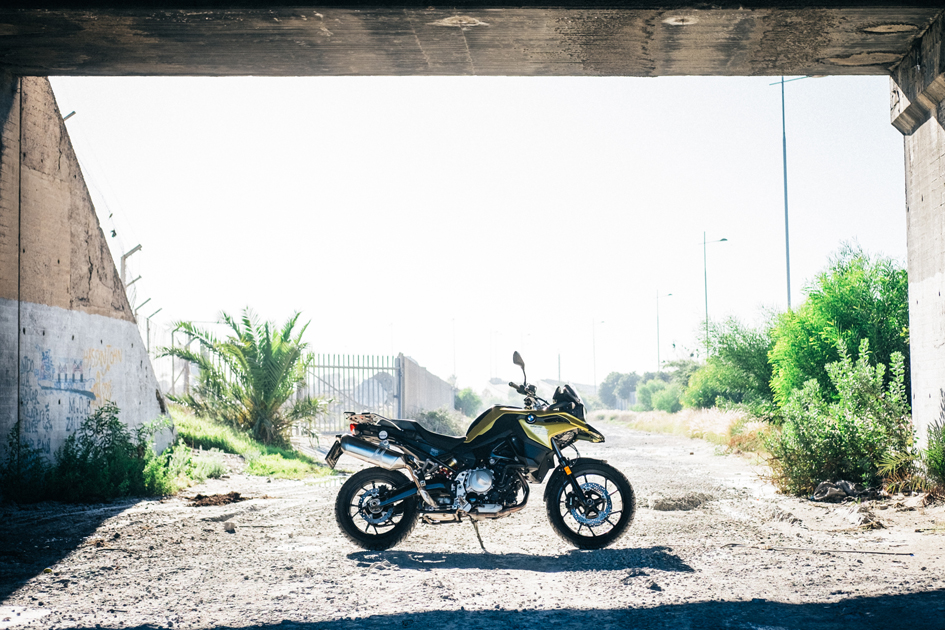 Between the intuitive switchgear layout and the easy-to-read TFT display, changing modes and fiddling with settings is dead easy. (Although, for the life of me, I still don't know how to reset the trip meter on BMW's new TFT display). And everything from the actual switches to the body panels, seat and rear luggage rack, feels premium and well-finished.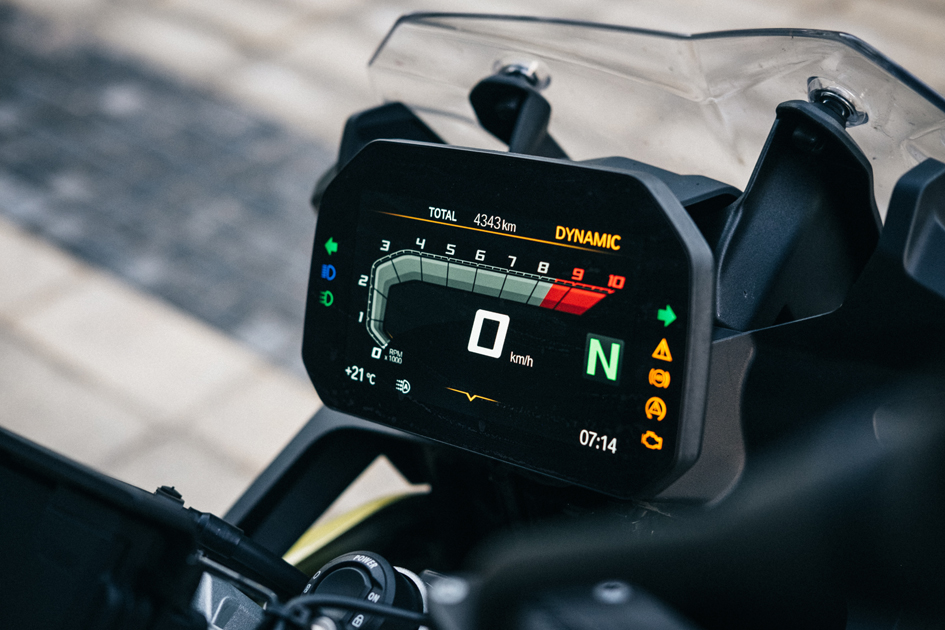 Out on the road, the F 750 GS is extremely nimble—thanks in part to its smaller and wider 19" front wheel, and its lower ride height. Combine those with the 750's comfortable, dual-sport focussed ergonomics, and you've got a snappy handler that hustles through corners with ease—and feels planted all the way.
That upright riding position also makes it great in traffic, putting you head and shoulders above all those four-wheelers that are probably trying to kill you. Combine that with a seat height that's just low enough to get your feet down, and you've got one helluva competent commuter. And a frugal one too—I'm admittedly terrible at keeping track of consumption, but I was squeezing close to 300 km out of the 15 l tank.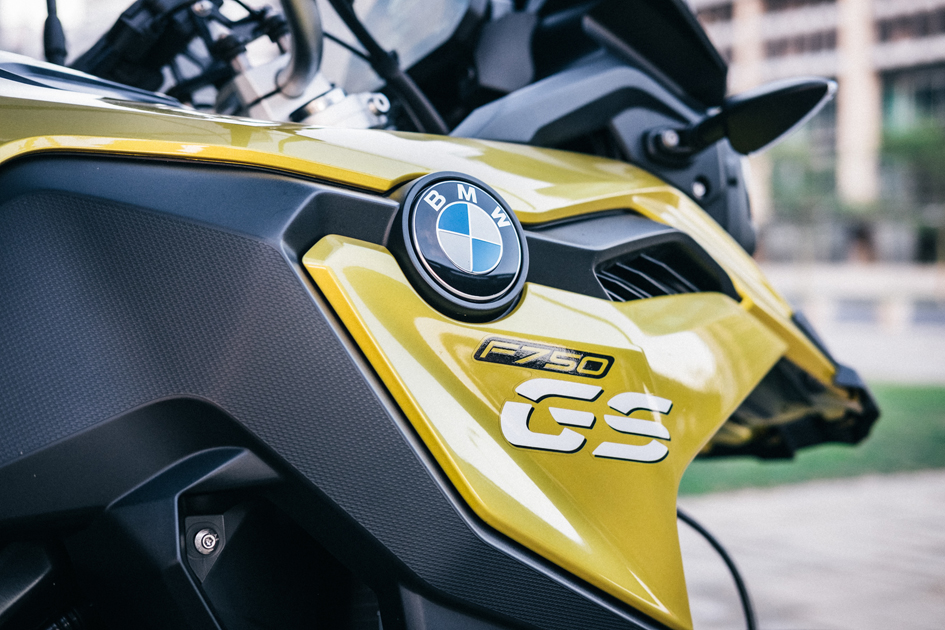 With dual 305 mm discs up front, braking is snappy. But the suspension on the F 750 GS is its weak spot. It dives under heavy braking, and is completely outgunned when you leave the asphalt behind.
I've sampled the F 850 GS off-road, and it's a real peach—so much so, that BMW have picked it as the weapon of choice for this year's GS Trophy. The 750 is significantly less capable, but that doesn't mean it's completely terrible.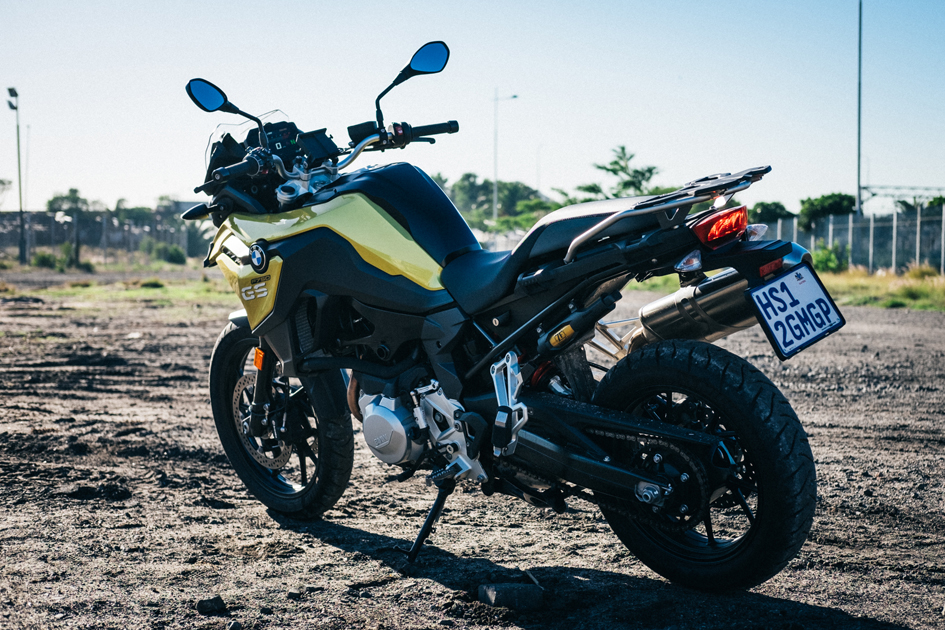 It's adequate for garden variety gravel road riding—which, for most riders, is good enough. And with similar ergonomics to the 850, you've got maximum control and comfort, even when standing up. Sure, when the trail gets tighter, looser and bumpier, I'd pick the F 850 GS every time. But on the street, the F 750 GS shines.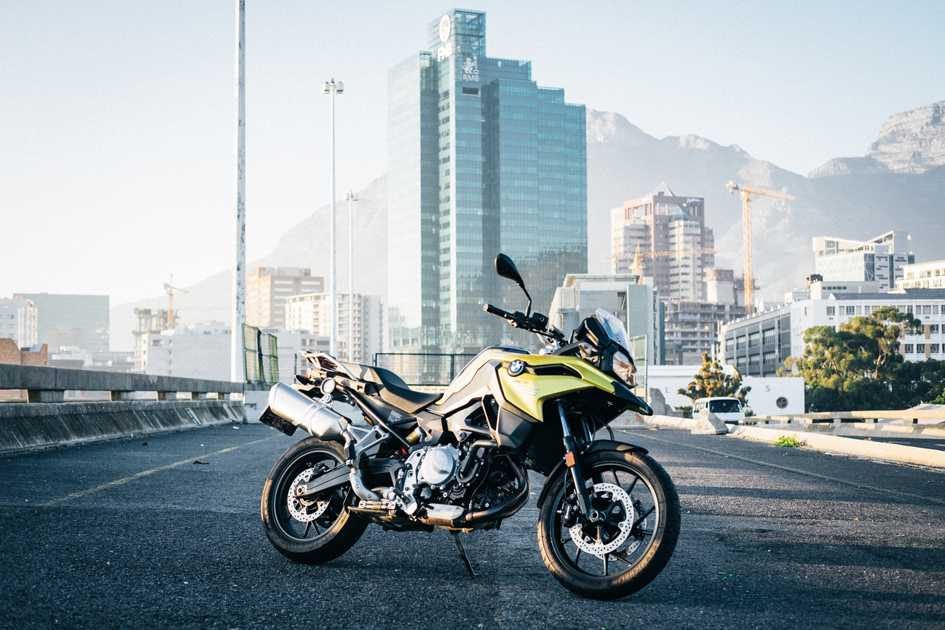 That's really the 750's selling point: it's a rock solid street bike with a measure of adventure touring capability. I'd have no qualms commuting on it Monday to Friday, hustling it through mountain passes on the weekend, and even putting in some extended leave to head off the beaten track.
For more information visit: www.bmw-motorrad.co.za
BMW Motorrad F 750 GS
For more information on the bike that we tested in this article, click on the link below…