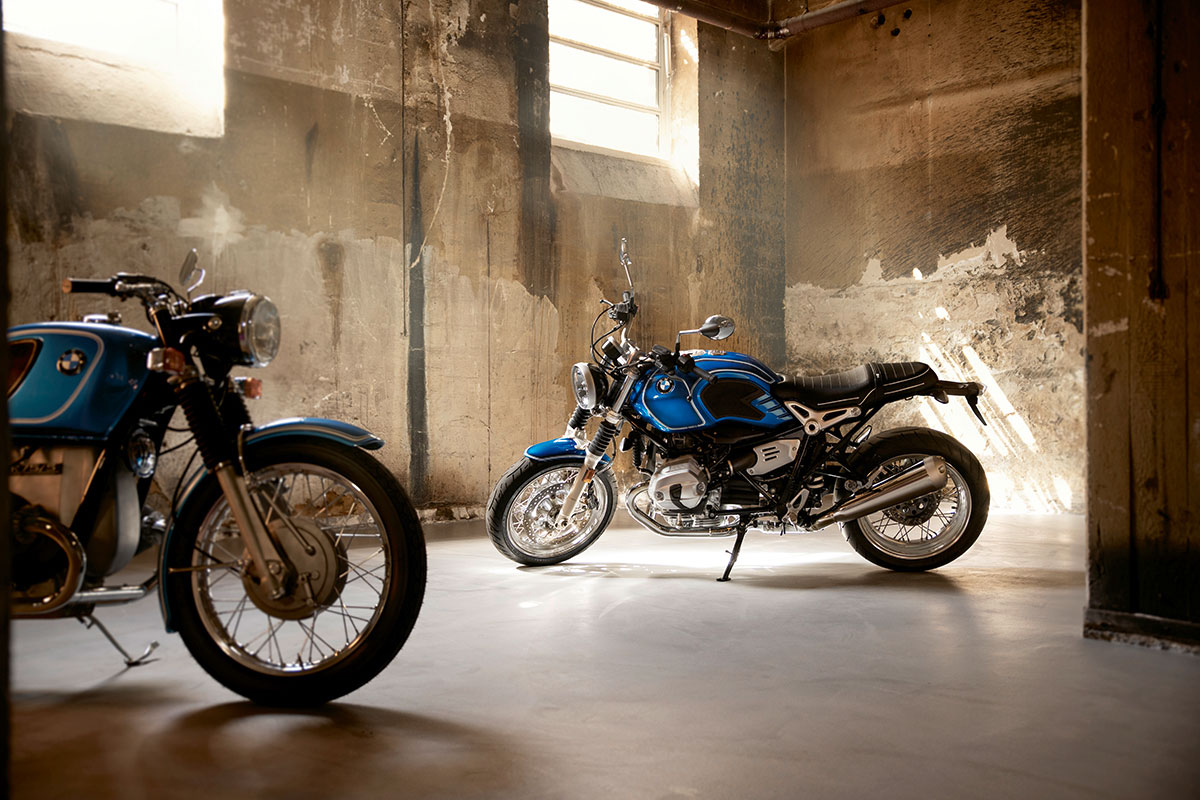 1969 was a big year for BMW Motorrad. That's the year they opened their new factory in the Spandau area of Berlin, and it's the year they launched the /5 series of boxers—the R50/5, R60/5 and R75/5. With a new engine and chassis, electric start and a contemporary design, the /5 was an instant hit.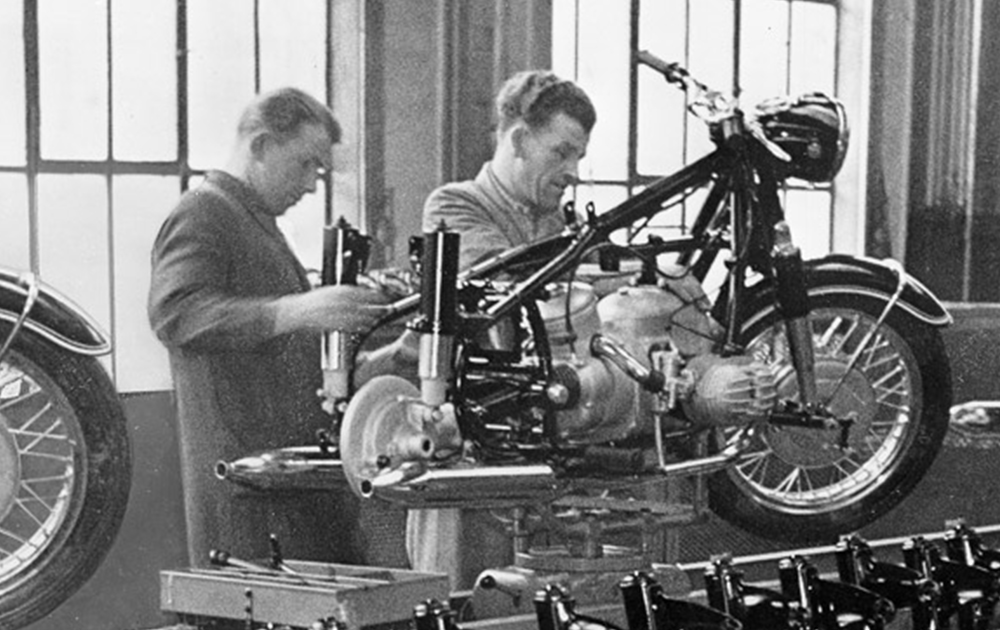 Now BMW Motorrad are commemorating the 50th anniversary of both occasions, with the special edition R nineT /5. As BMW's only remaining air- and oil-cooled boxer, the neo-retro R nineT is the perfect choice.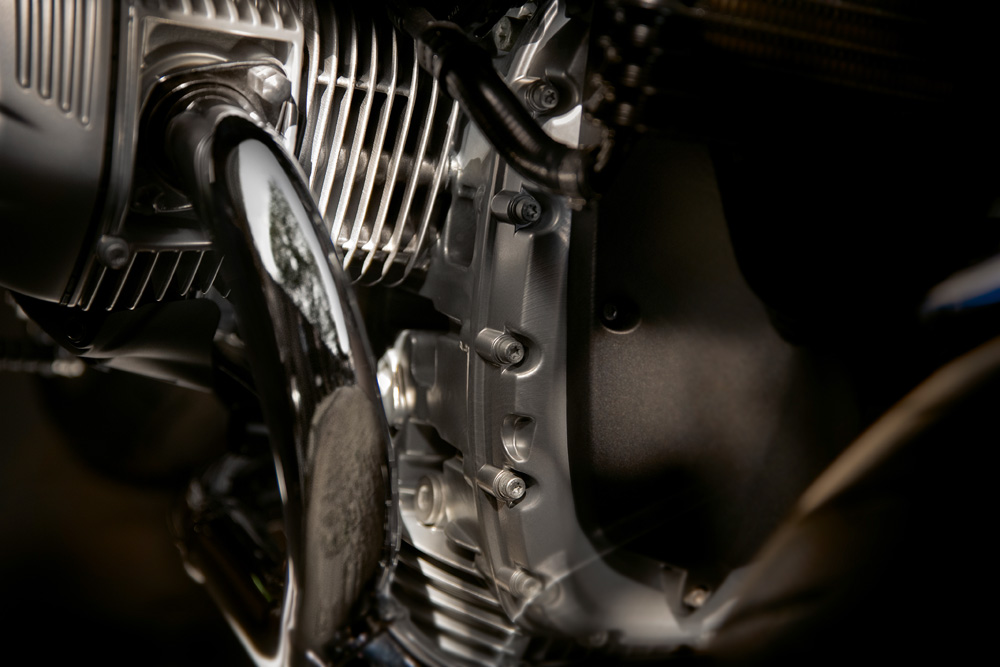 This /5 special edition is really just a cosmetic re-work of the stock R nineT, with no significant mechanical differences. At a glance, the base bike seems closest to the R nineT Pure. It comes with right-side-up forks, 17" spoked wheels, and the same style exhaust as the Pure.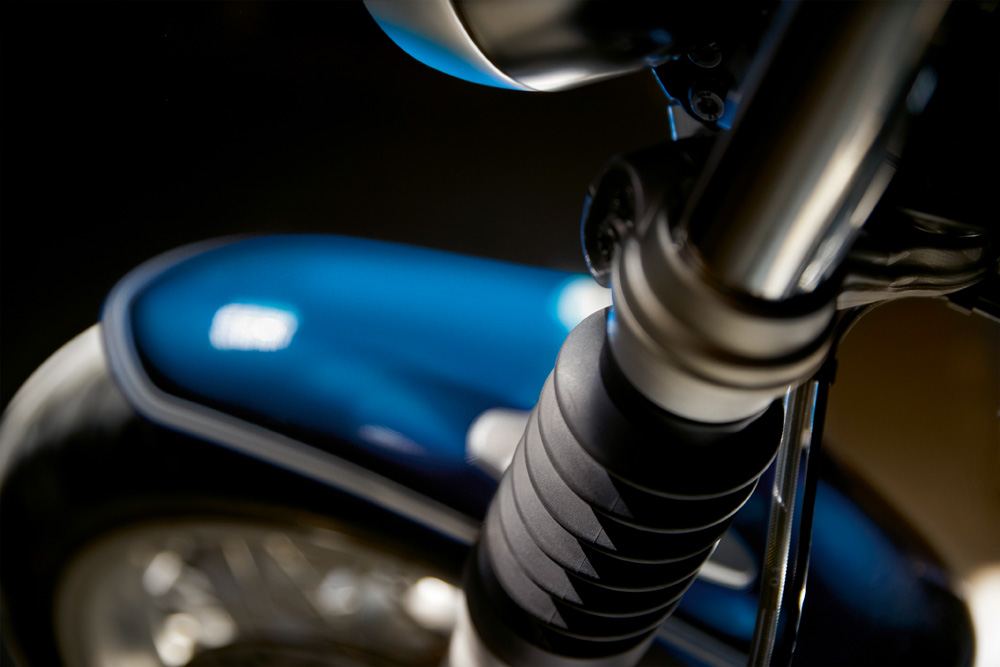 The biggest visual hit comes from the /5's rich blue paint job. The original /5 bikes came out in brighter colours than previous BMW motorcycles; a response to an era marked by musical progression and political turmoil, and a bid by the marque to push into the US market. So the R nineT /5 has been finished in a Lupine Blue metallic livery as a homage to the original.
It's a highly detailed finish, with double white pin-striping and subtle smoke effects in the paint. There's also a pair of vintage-looking rubber knee pads on the tank, as well as a 50th anniversary badge just behind the petrol cap.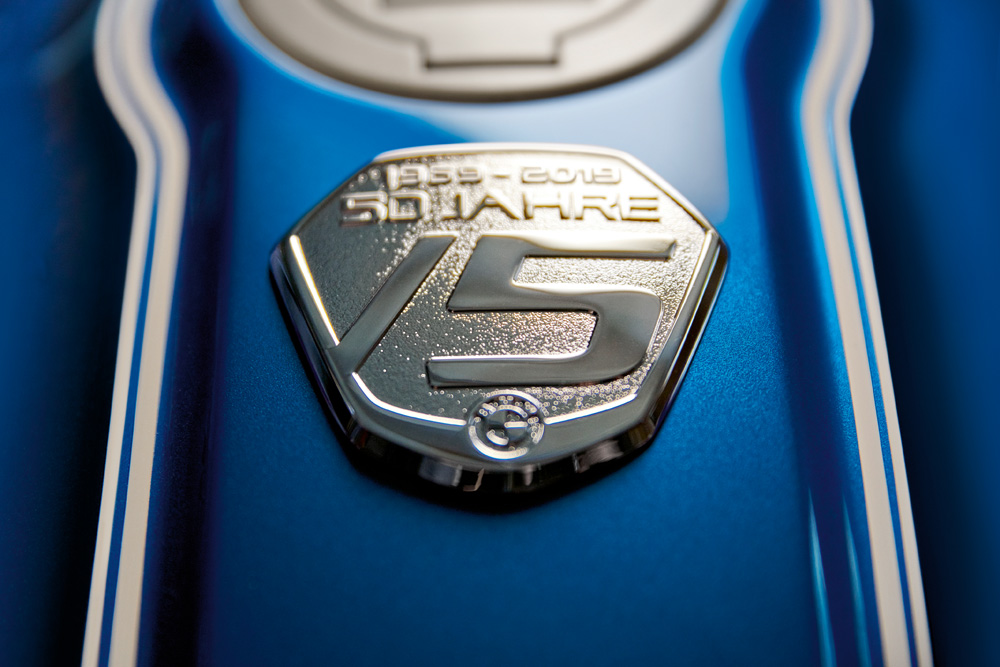 The R nineT /5's two-up seat is unique to this bike too. It's shaped a little differently to a stock R nineT saddle, with a double countour that harks back to the classic /5. It also features embossing that mimics BMW's classic horizontal pleating, a grab strap, white piping and chrome trim.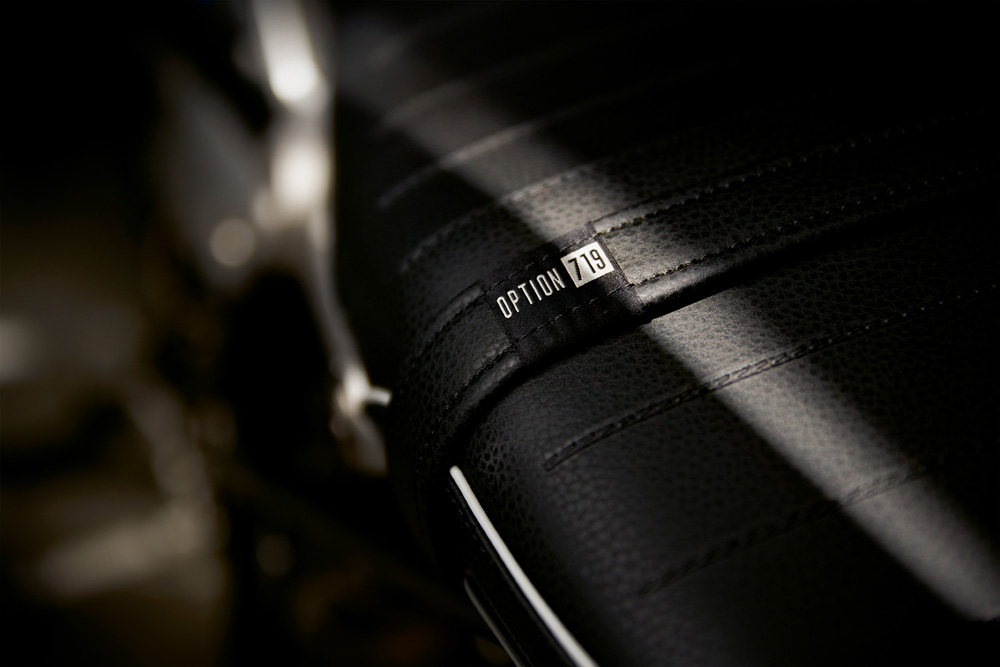 This special edition also gets chromed mirrors and exhaust headers, all to push the vintage styling further. The motor, gearbox, fork lowers and wheels are all finished in Aluminium Silver, and even the final drive is black in front, and silver at the hub (just like the R75/5). The /5 also gets a unique set of side covers, and rubber fork boots.
The rest of the equipment is standard R nineT fare—which means that the /5 will take any accessories that would fit a 'regular' R nineT. (Just imagine this with BMW's solo seat and tail hump, painted to match.) Modern kit includes ABS, traction control and heated grips as standard.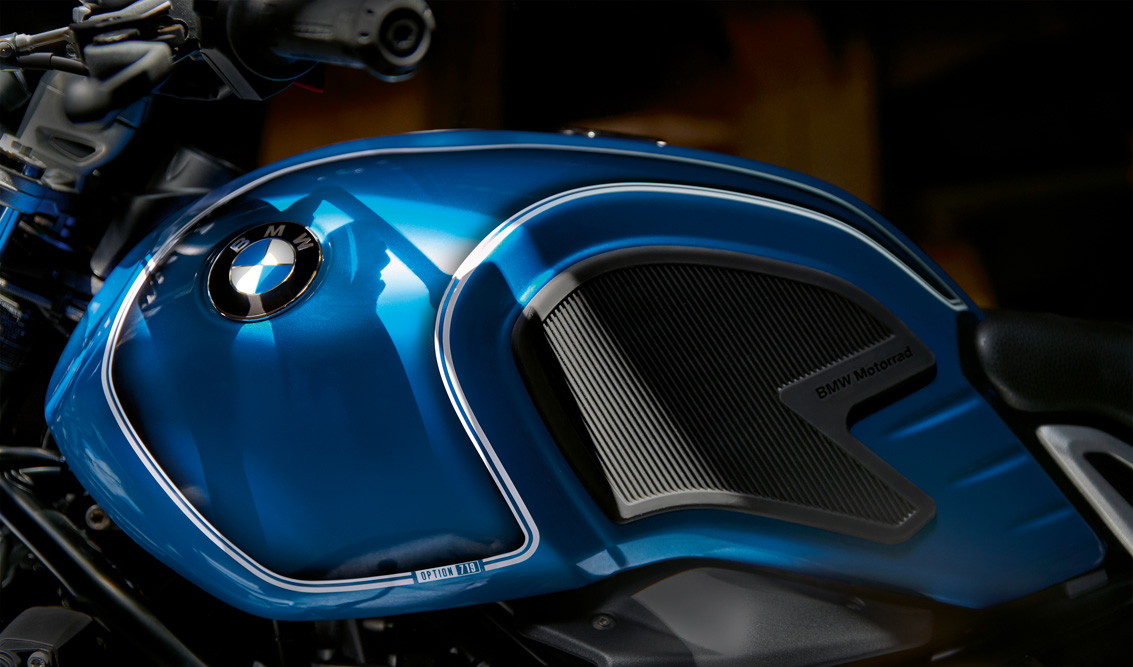 Even though the R nineT /5 is nothing more than a cleverly re-skinned R nineT, it's tastefully executed, extremely stunning and one of the nicest special edition bikes we've seen.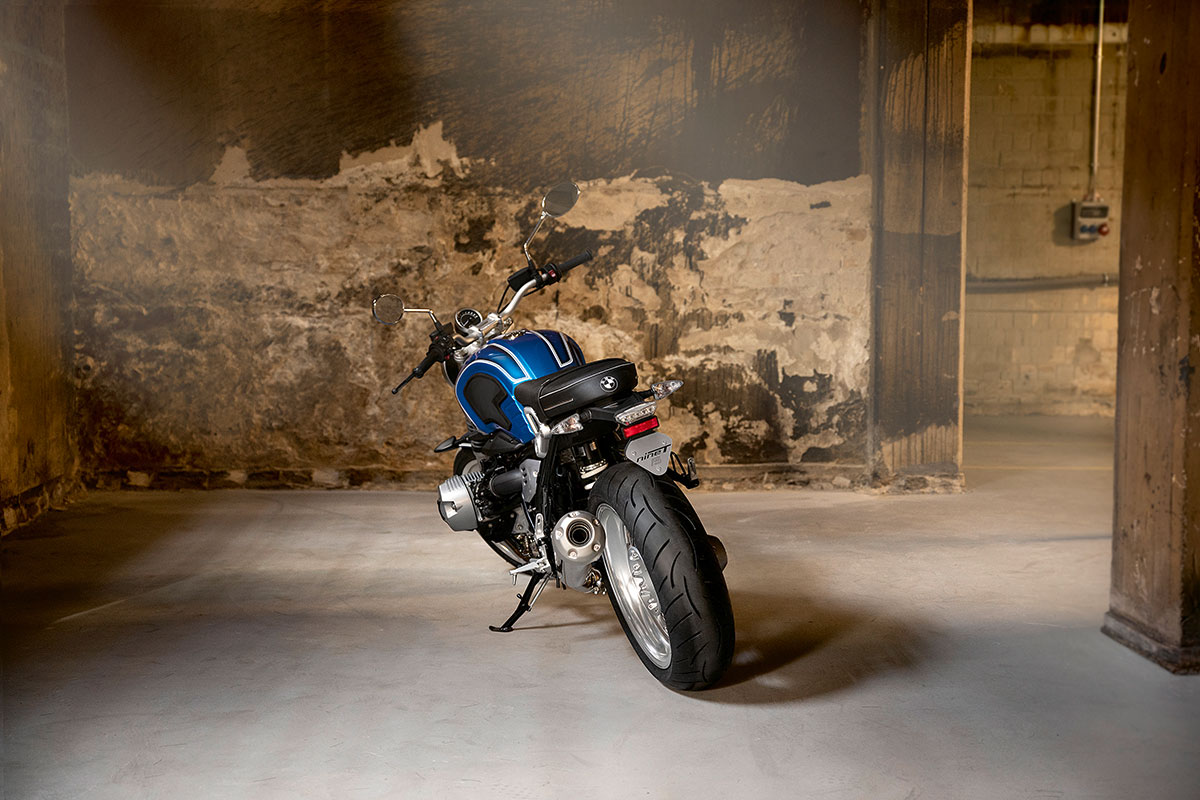 Unfortunately BMW Motorrad have not confirmed whether it's coming to South Africa or not, so for now we'll just have to be content with these photos.