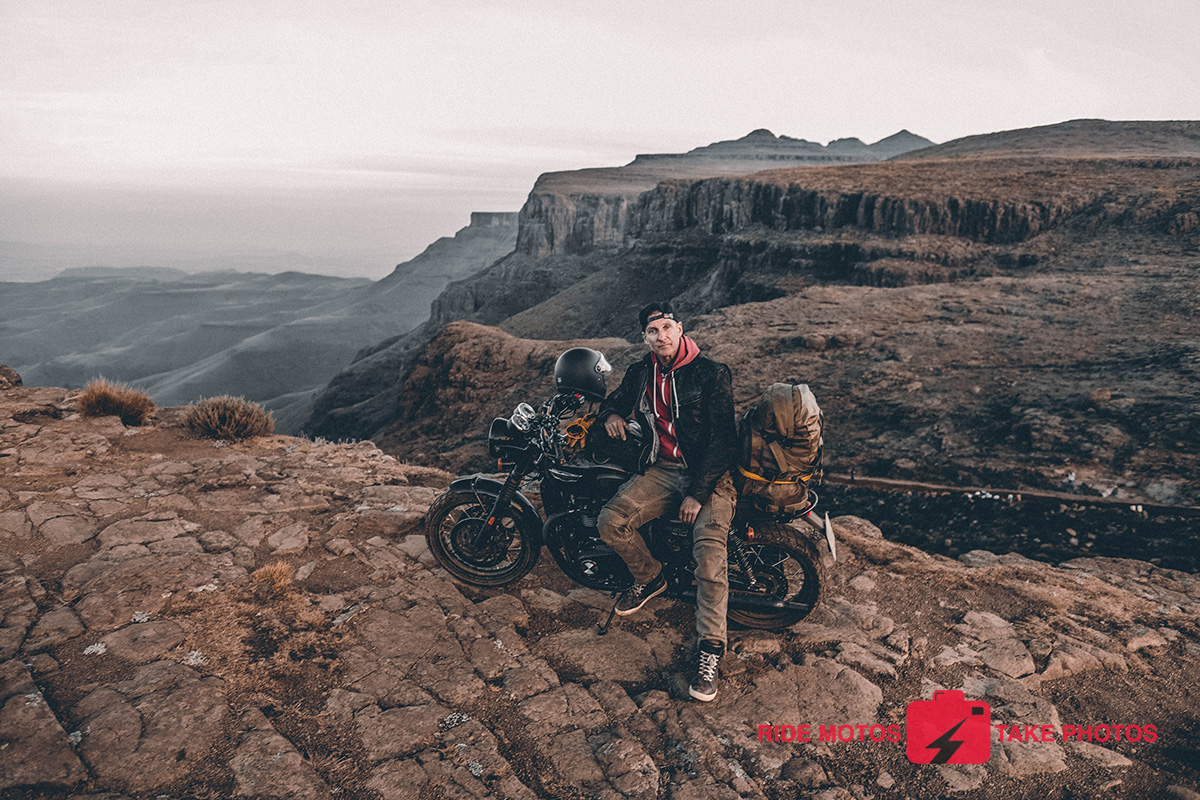 Richard Harper, half of the brains behind "RIDE MOTOS TAKE PHOTOS", [The other half being his buddy and business partner Barry Gordon-Davis,] put it so well when I asked him over a brekkie what inspired him to start this unique photography enterprise. I quote "I mean, wouldn't you rather have a cool pic of you on your bike, ripping down the highway, sheer adrenaline right there! Or would you settle for the usual pic of you next to your bike? Yeah, thought so".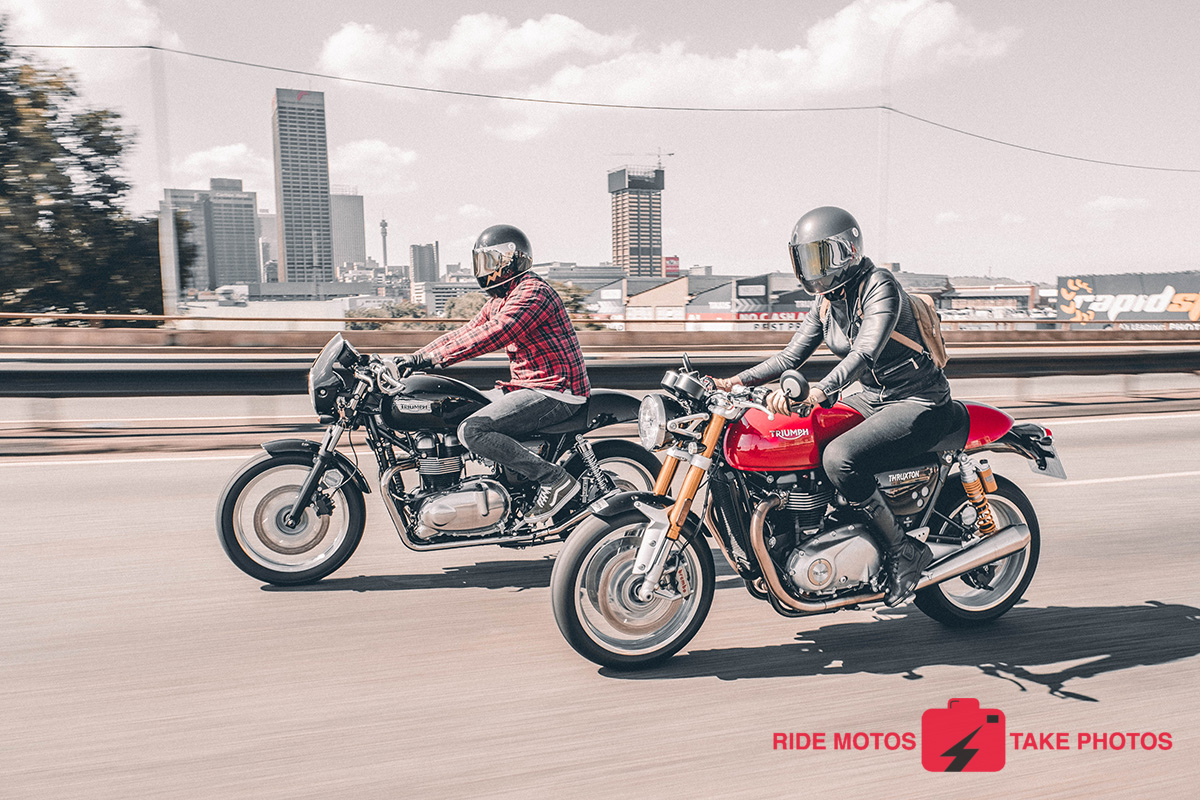 Bit of a no brainer, isn't it? To be honest, most of the shots I have of me and my bikes took over the years look like really bad selfies. Fact is, I never knew anyone with enough talent [and large enough gonads] to take shots of me riding. For Richard, it has become second nature.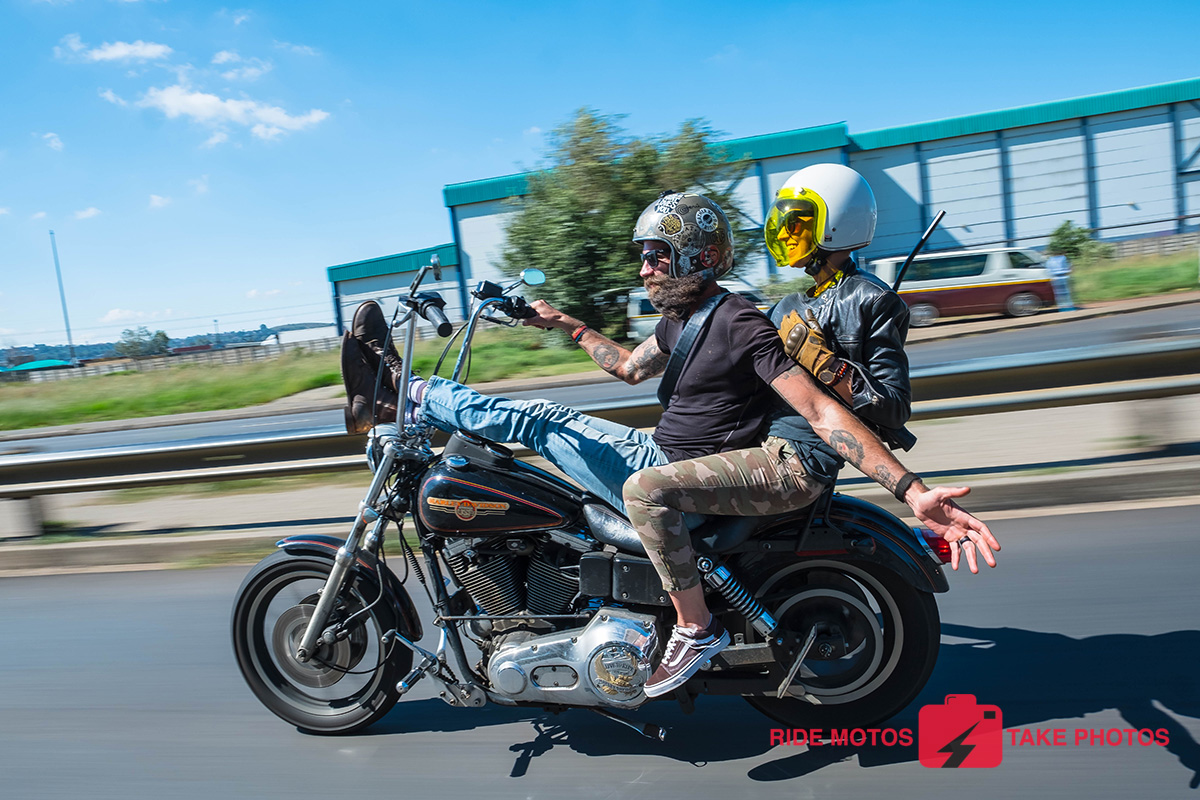 We took a ride out to Cullinan with Richard riding along, capturing the moment, as we went. I was amazed at how he ranged his Triumph T120 fore and aft of us, snapping away and keeping control of his bike all the while. What really gobsmacked me was to hear that he only started riding bikes in 2015.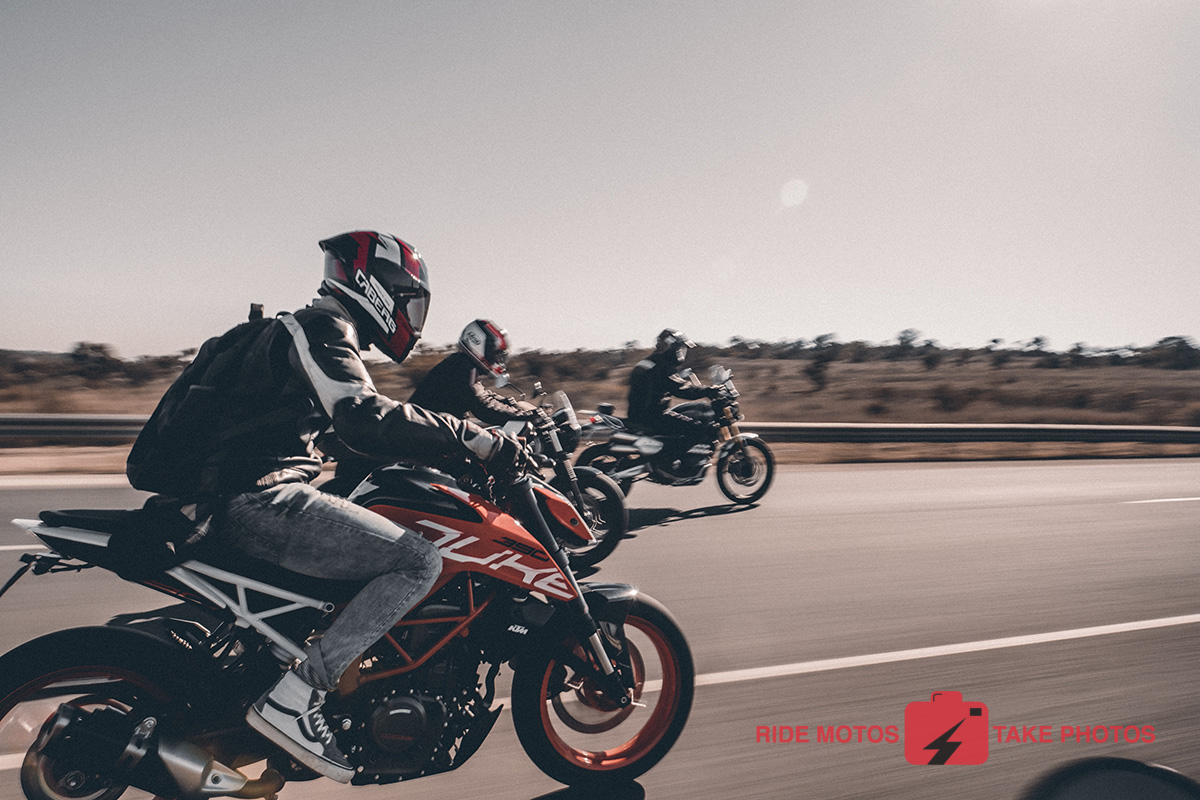 Flip! talk about a kid with talent! That talent extends to his ability with the camera. He was attracted by the totally new world that motorcycles opened up for him. Band of brothers camaraderie, tattoos, music and of course the road trips, create a unique lifestyle that only one of the "band" can relate to.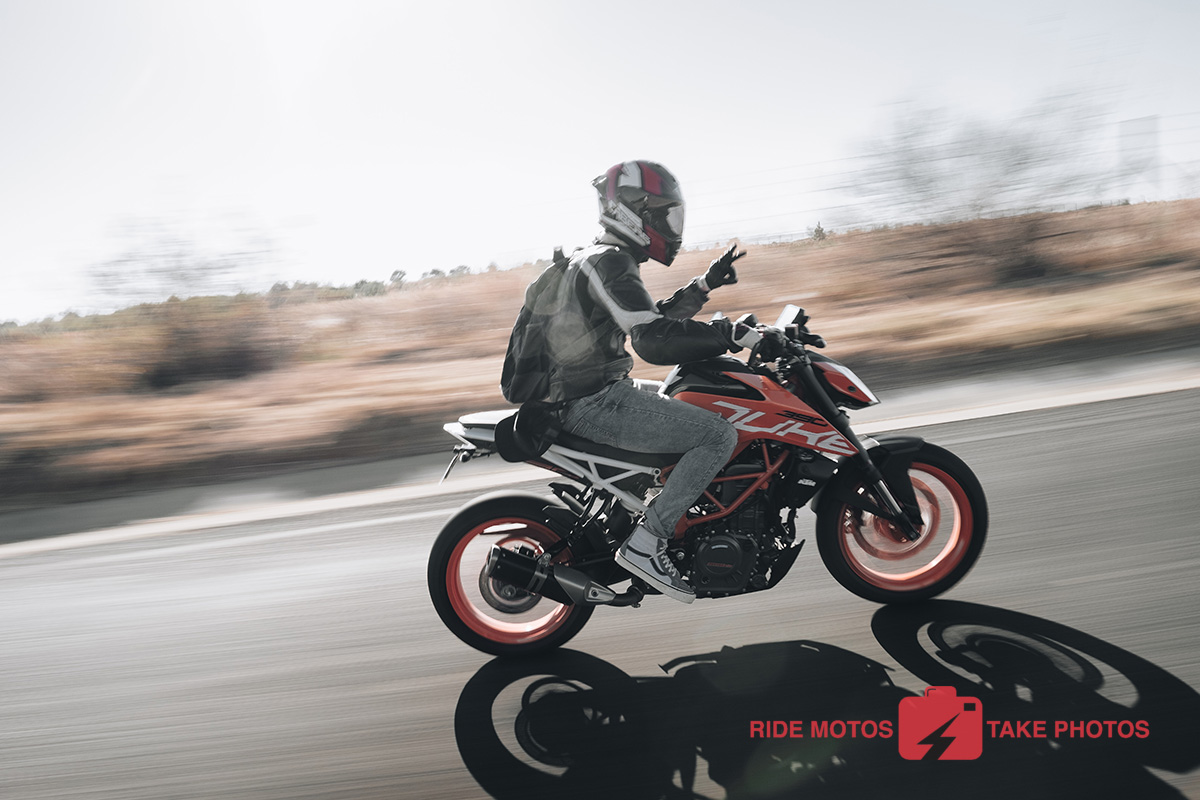 Richard started taking his camera along on rides, marrying his two great passions. It got to a stage where he never rode without his camera at hand, thrilling his riding buds with awesome riding pics. It was Barry that saw the obvious commercial application for his unique skill.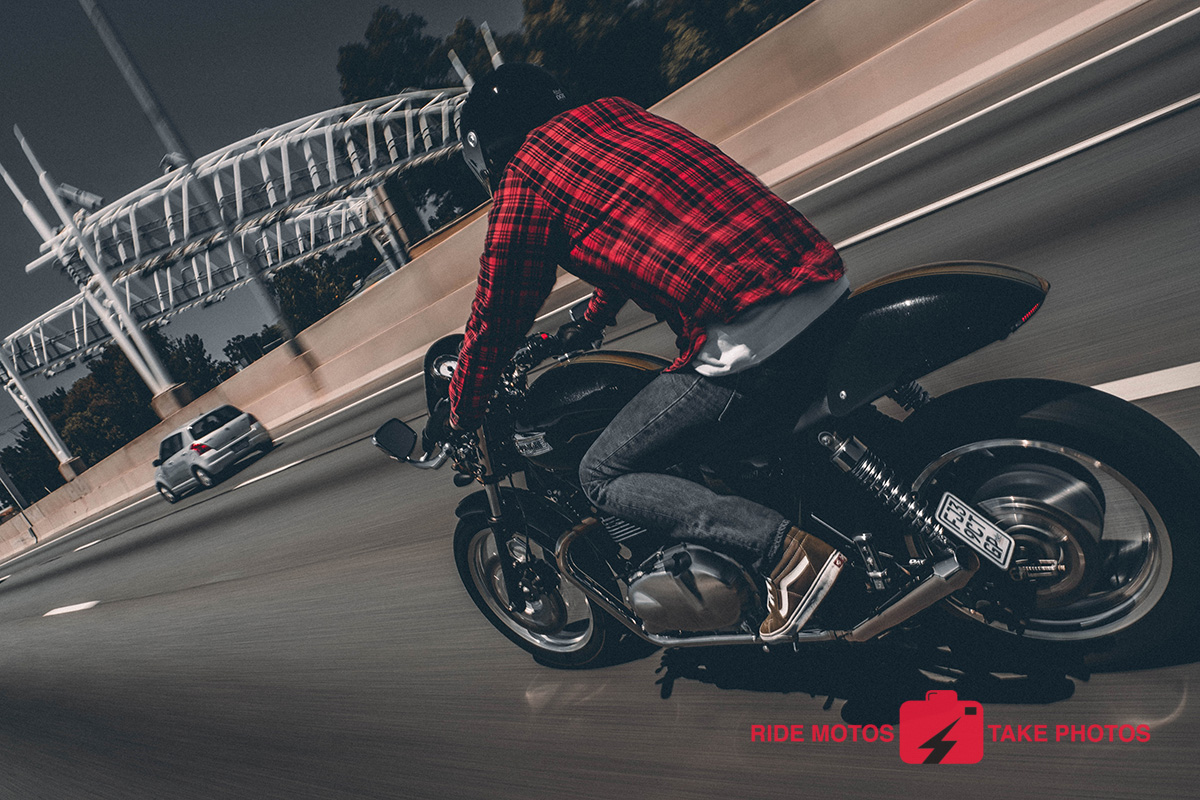 Barry is a bit of a wiz around computers so it wasn't too difficult for him to put together a really special website fleshing out the whole deal. In short, if you want brilliant shots of you and your special ride in action, then Richard is your man. See for yourself.
Check out: www.ridemotostakephotos.com to see the sort of work that these guys turn out. Whether individuals, clubs or whatever, they can accommodate you. Capturing those special moments in a unique way adds a whole new dimension to our passion.
Richard Harper in action:
View this post on Instagram

[email protected]
Call: 082 900 1653