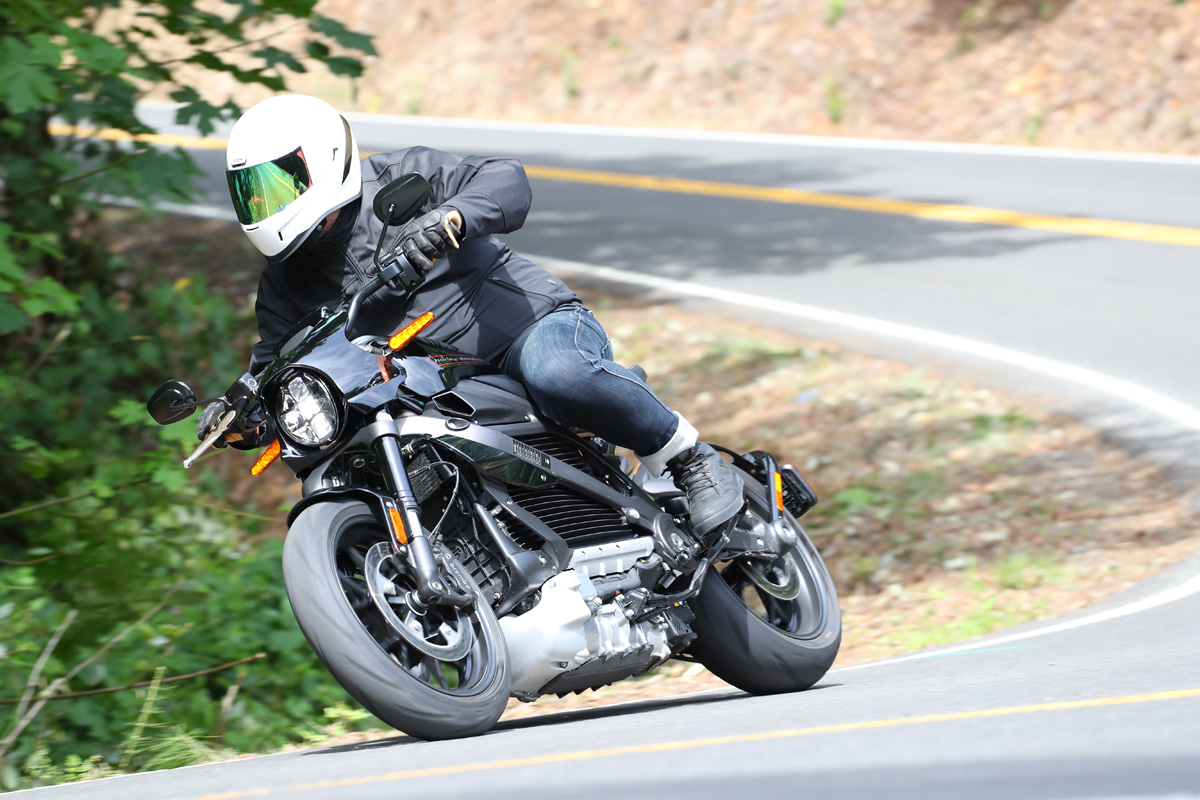 At 116 years old, Harley-Davidson has a rich and storied legacy. Building a motorcycle back in 1903 automatically qualified you as a pioneer—and since then the company has survived the great depression, fielded motorcycles in both great wars, and dominated flat track racing before it was cool.
But these days they're known for one thing: building thundering V-twin cruisers and tourers. So when they revealed the electric LiveWire prototype a few years ago, it caught more than a few people off guard. Harley-Davidson's core customers griped that an electric Harley isn't a 'real' Harley, and everyone else wondered why a cruiser brand was dipping its toes in the electric market.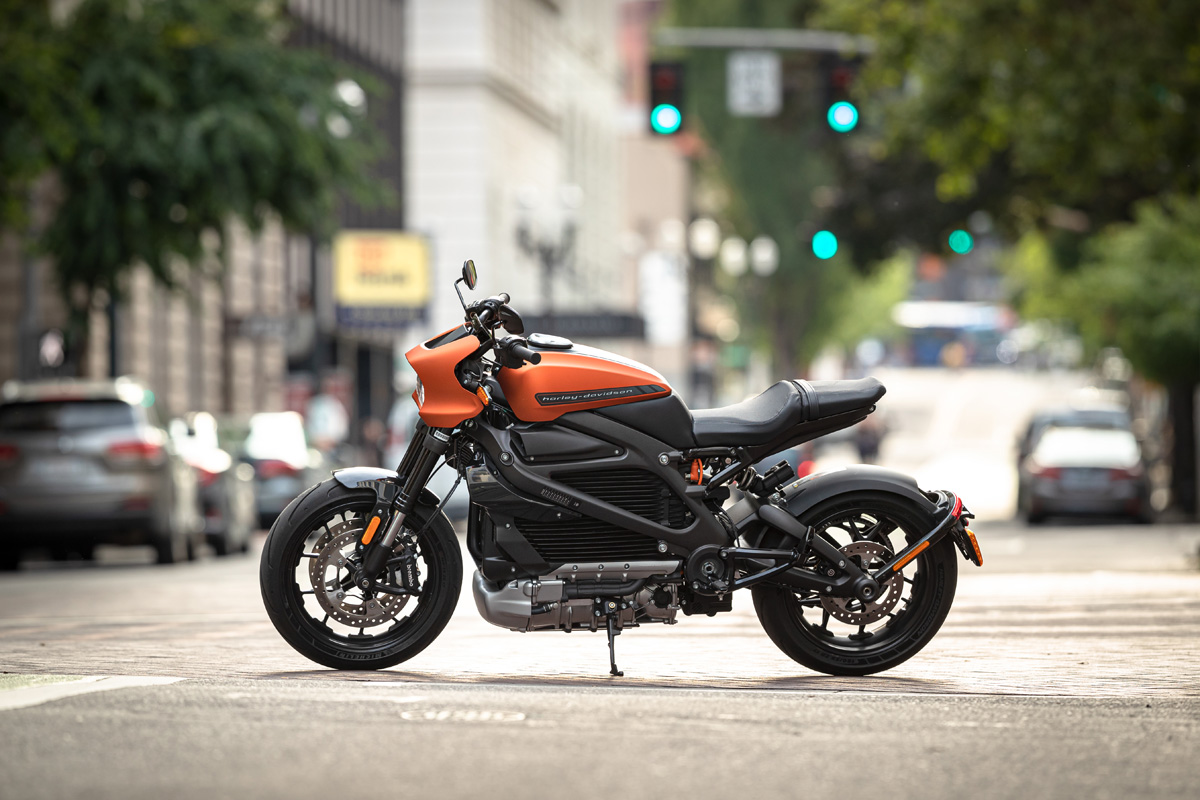 Now the hotly anticipated LiveWire is finally here, and it's set to shatter a whole lot of perceptions. Instead of another petrol-fueled cruiser, the Motor Company has built a battery-powered sports naked that looks like nothing else in their lineup.
But does it hit the mark? Will it attract new, younger riders to the brand?
After almost thirty hours of travel, I touched down in Portland, Oregon to find out. After all, what better place to test an electric Harley-Davidson, than a city whose unofficial slogan is 'Keep Portland Weird?'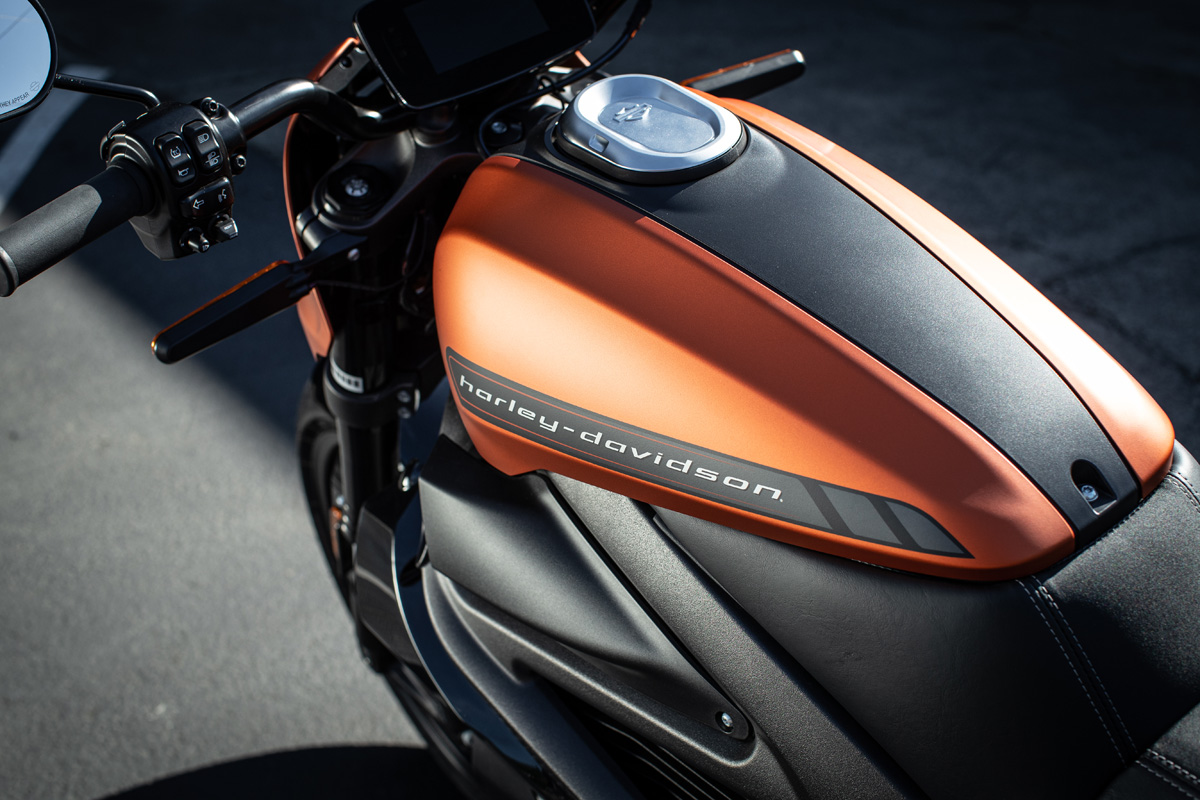 At a glance, there's not much to tie the LiveWire to the rest of Harley's portfolio. The tank and tail faintly recall the lines of the brand's legendary XR750 flat tracker—and it says 'Harley-Davidson' on the side—but that's about it.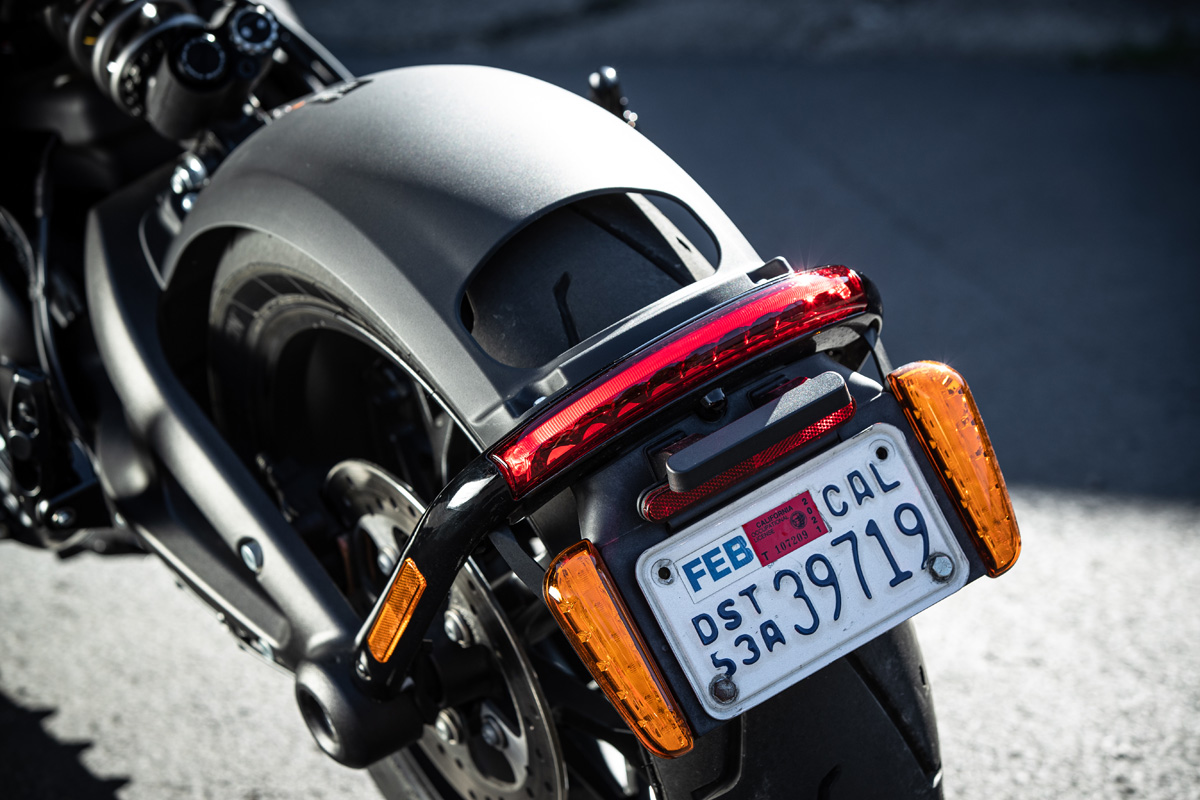 Instead of a signature H-D V-twin motor, the central space is dominated by the LiveWire's Lithium-ion battery and electric power plant. The battery's a stressed member of the chassis, and is wrapped in two separate frame members. The frame design is completely modular; both the steering head and the subframe bolt onto the main section.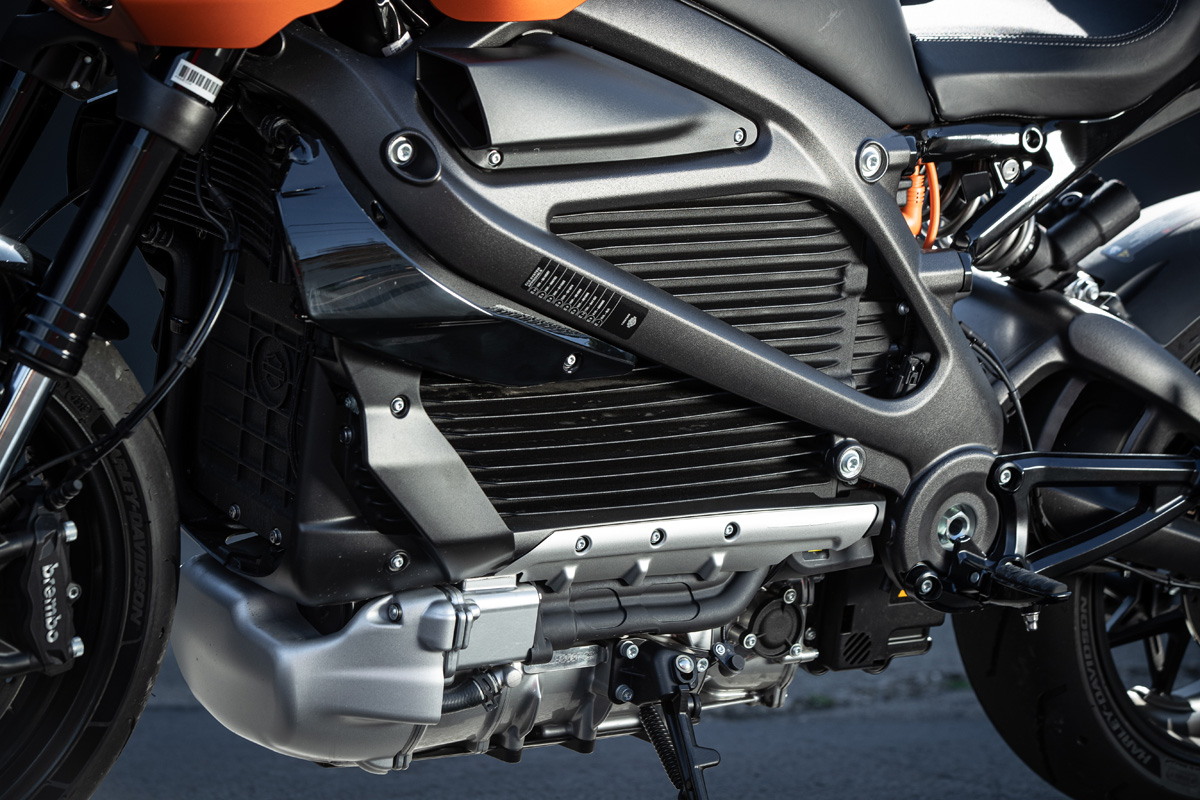 H-D wanted to draw focus to their new 'Revelation' motor, so it's painted silver to stand out from the rest of the design. Situated under the battery, it drives power to the back wheel first via a spiral bevel gear, then a belt.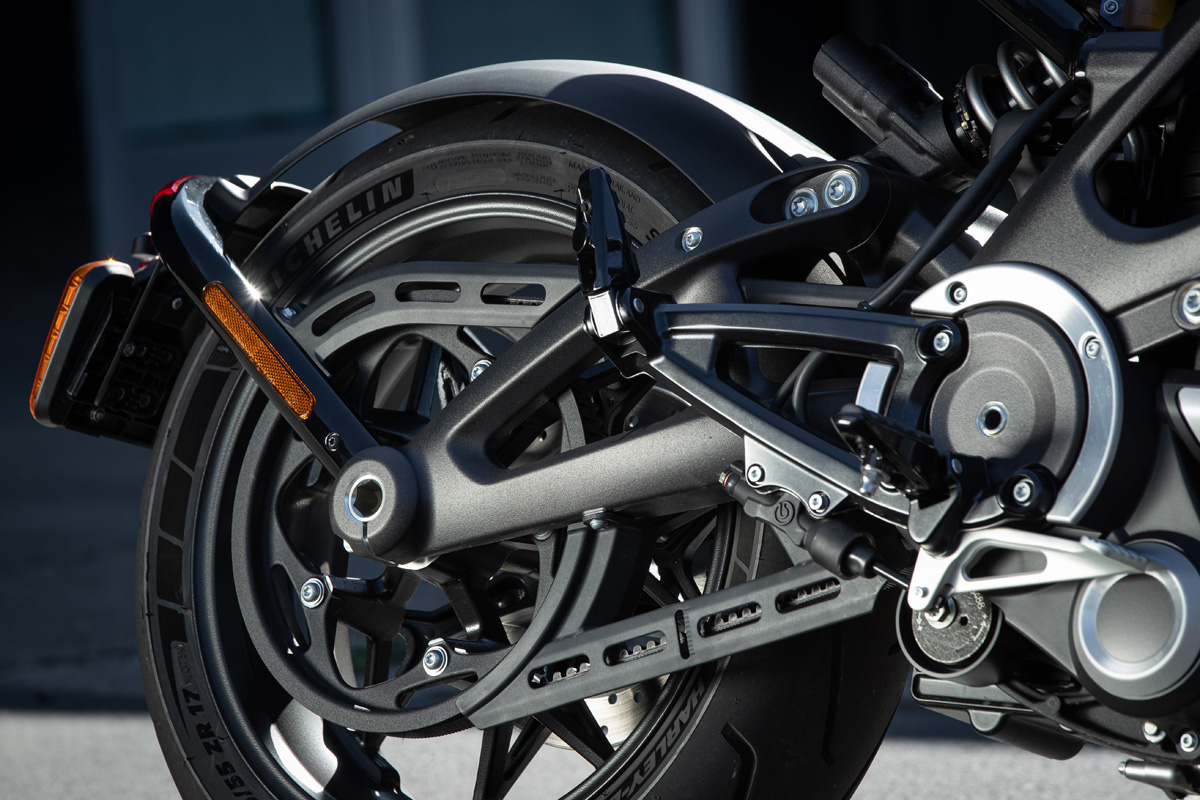 The rest of the numbers look like this: 105 hp and 116 Nm at any RPM, 0-60 mph in 3 seconds, 60-80 mph in 1.9 seconds, and a top speed of 110 mph (that's 177 km/h). Battery capacity sits at 15.5 kWh, with a quoted range of 235 km (city riding) or 152 km (combined stop-and-go and highway riding).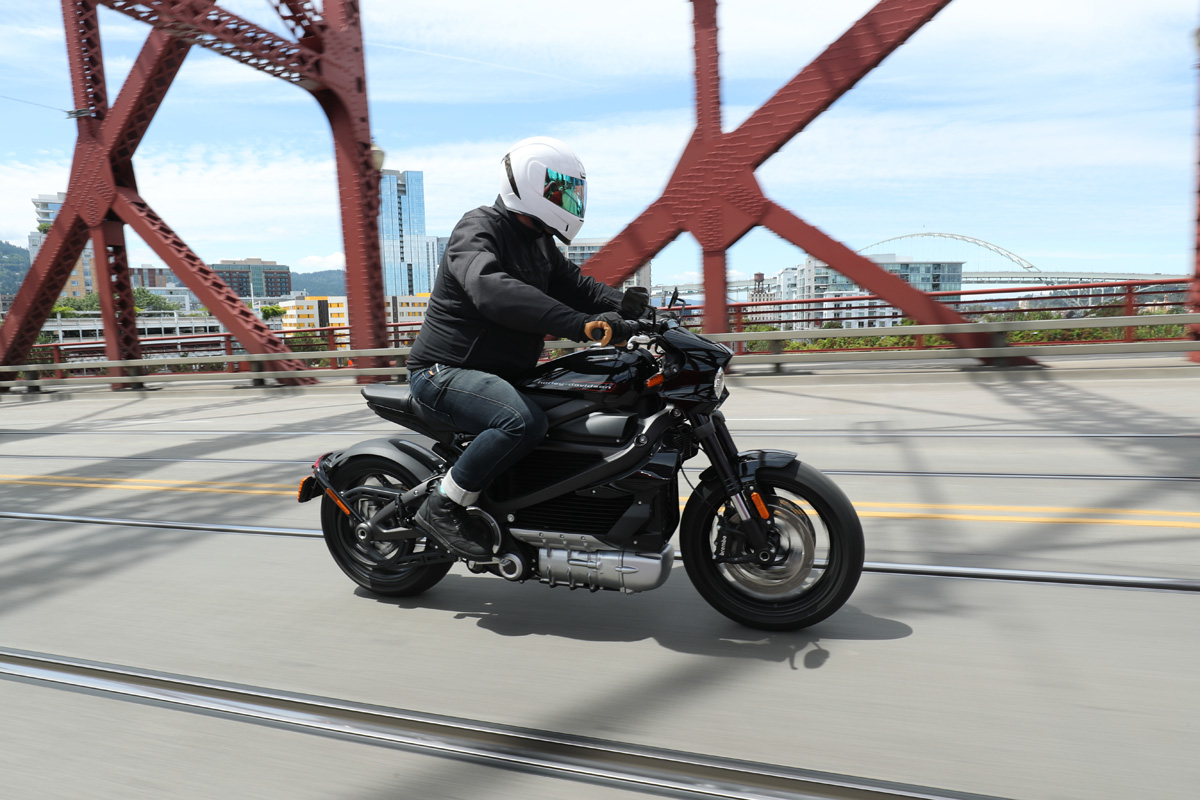 There are two ways to charge the LiveWire: regular 'level 1' charging via the supplied cable (it's stored under the seat and plugs into a regular wall outlet), or via a DC fast charger (at participating H-D dealers). Current charge time estimates are 12.5 hours for level 1, and one hour for DC fast charging, but those numbers are yet to be verified.
The battery and motor aren't light though, and make up roughly seventy percent of the LiveWire's 249 kg curb weight. H-D have tried to offset this as much as possible by using lightweight materials, like aluminium for the frame and plastic for the fake tank and headlight nacelle.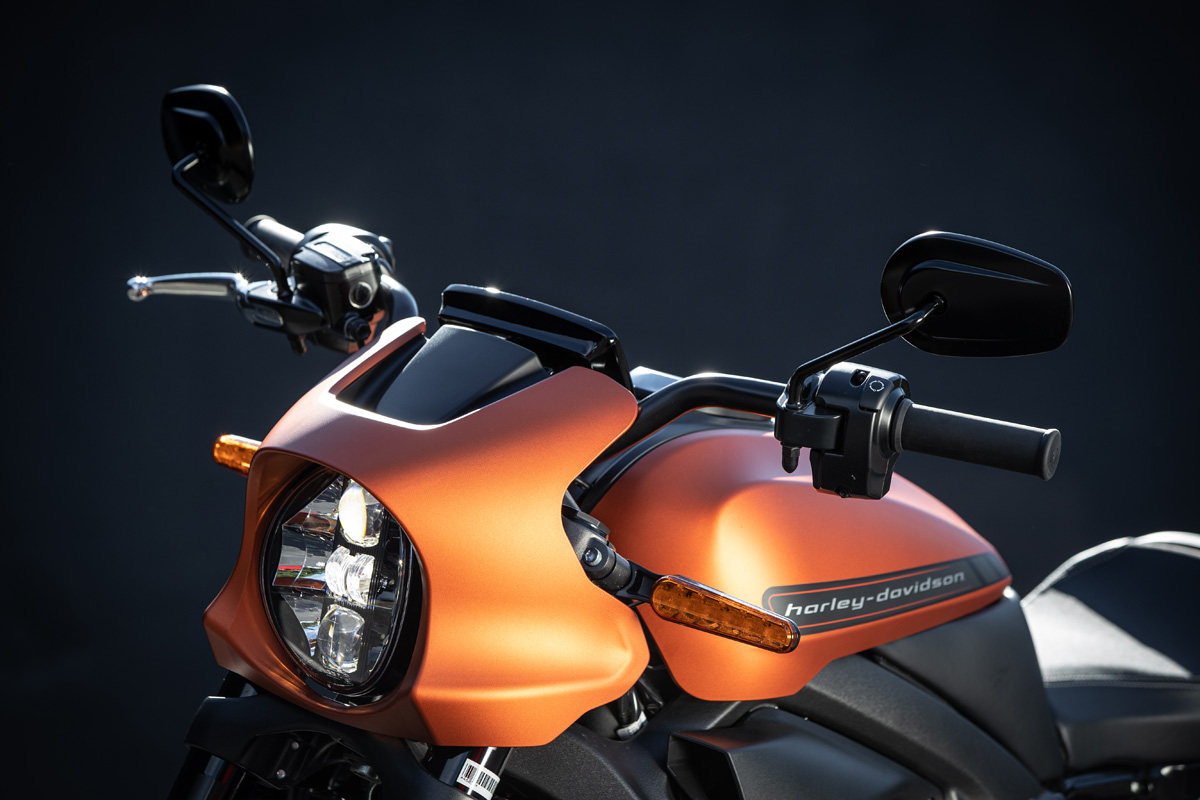 Overall, the LiveWire's build quality is surprisingly stellar. Everything's really well packaged and feels solid to the touch. It's a neat layout too—all the important electronic bits are stacked under the 'tank,' with a dummy fuel cap that pops up to reveal the bike's twin charge ports.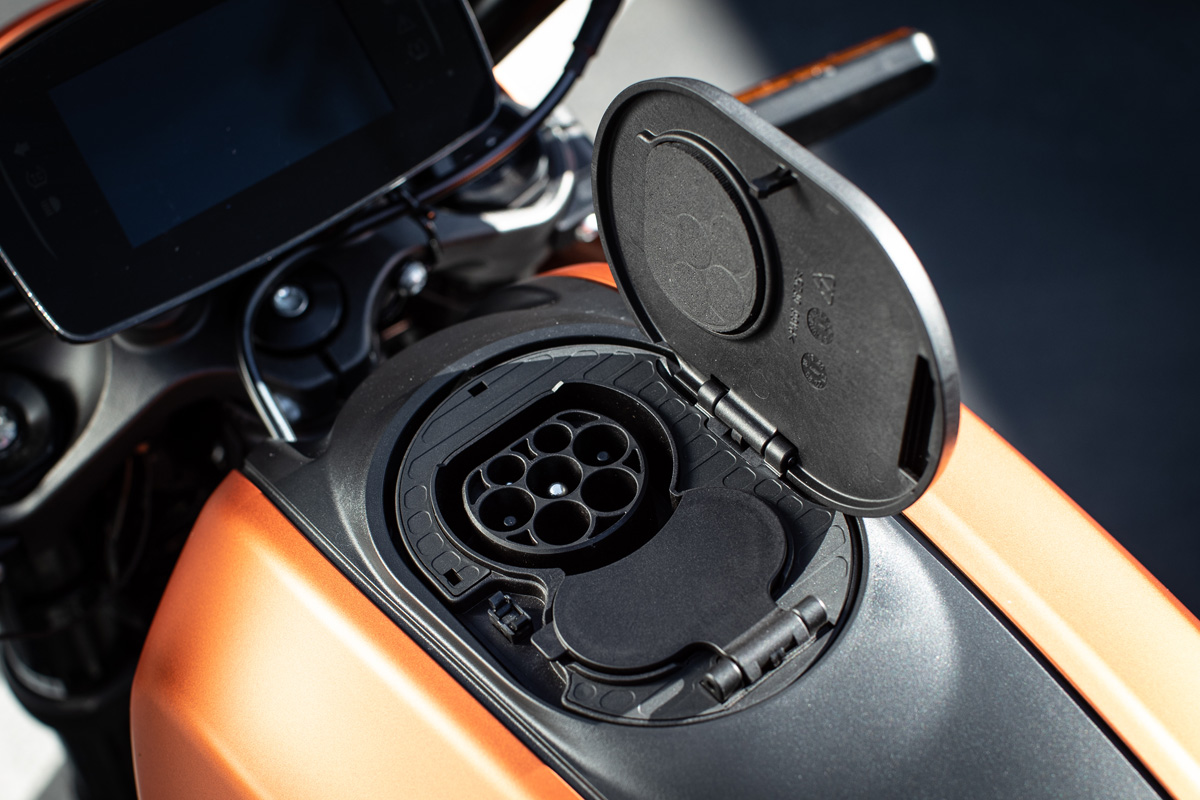 There's LED lighting all around, and all three paint options (yellow, orange and black) look great in the light of day.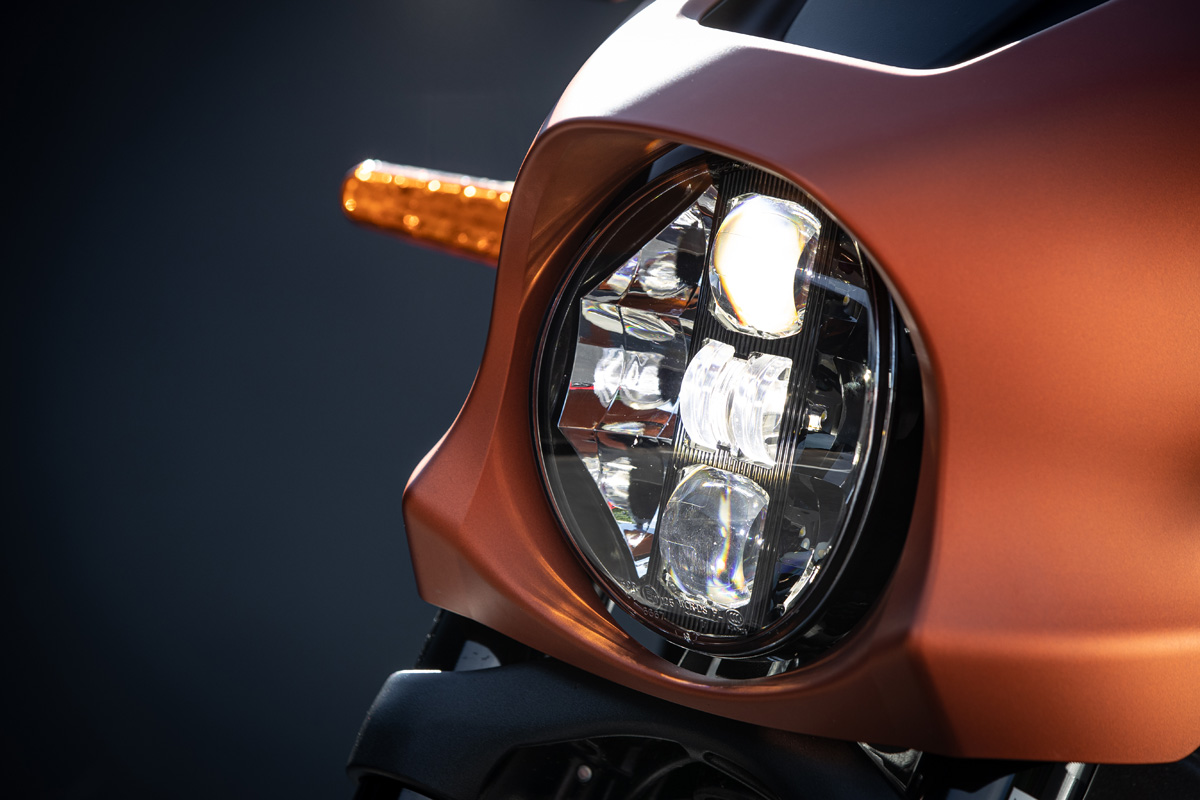 The LiveWire cuts a sharp line too, with a stance that's far closer to a sports standard than a cruiser. And it has the ergonomics to match, with a set of slightly up-and-back-swept bars, a seat that tucks you in and rear-set pegs putting you right where you want to be for spirited riding.
There are a couple of things that feel a bit off though—like some wobbly seams where the rider and passenger seats meet. I'm also not a fan of the upholstered bit below the tank; it's there to give your knees something to grip, but it reminds me too much of the leather 'tank bikinis' you see on far too many hogs.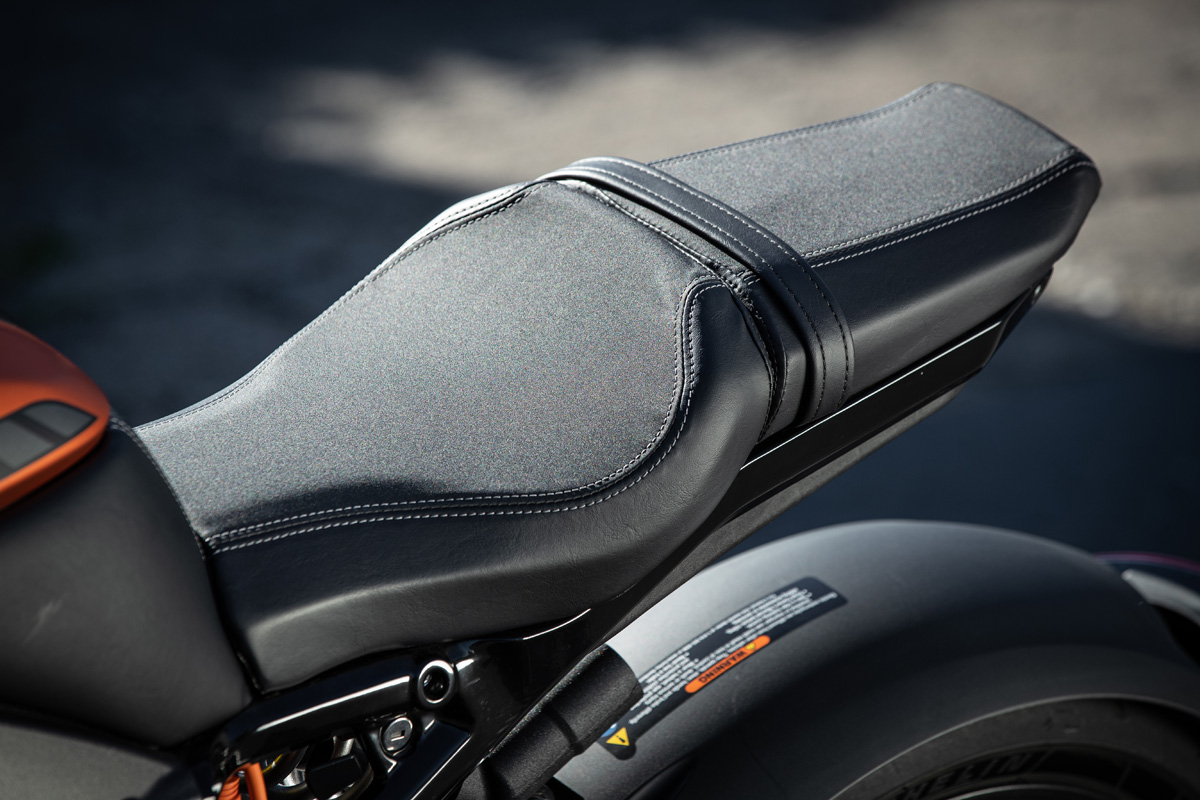 And then there's the mirrors, grips, and switches. They're the same units that Harley-Davidson use on every single bike they make—and while they're not bad, I'm not sure how I feel about having the same parts on a premium machine that you'd find on a Sportster.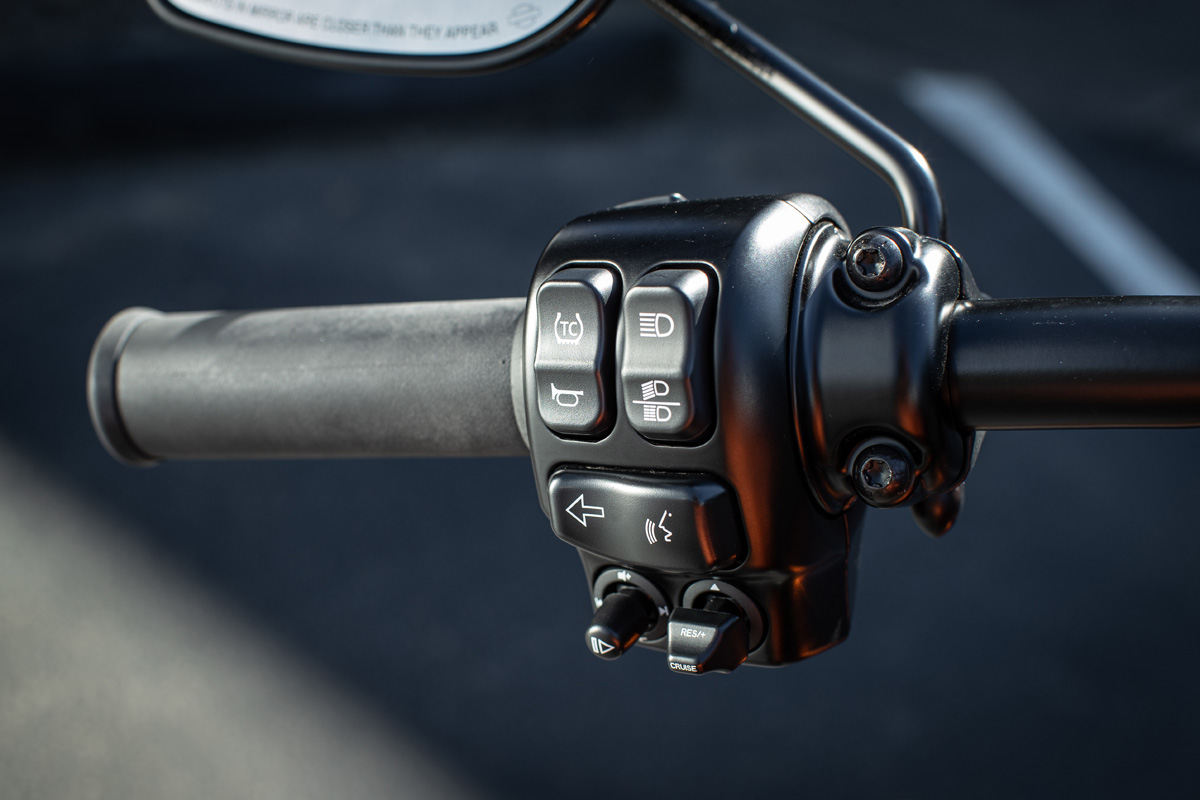 The LiveWire's TFT dash is a slick feature though, and is packed with a ton of functionality. At a glance, it shows you your current speed and battery charge, front and centre. But flick the joystick on the handlebar, and you can toggle 'widgets' that pop up on the left and right side. They'll show you everything from your trip metre to more advanced readouts like temperatures and live battery usage.
It's a well thought out piece of kit, and it's a touchscreen too—which makes it easy to navigate some of the deeper menus and settings. You can adjust the TFT display's brightness too, but despite this, it is a compact unit, and some of the info feels a little crammed in.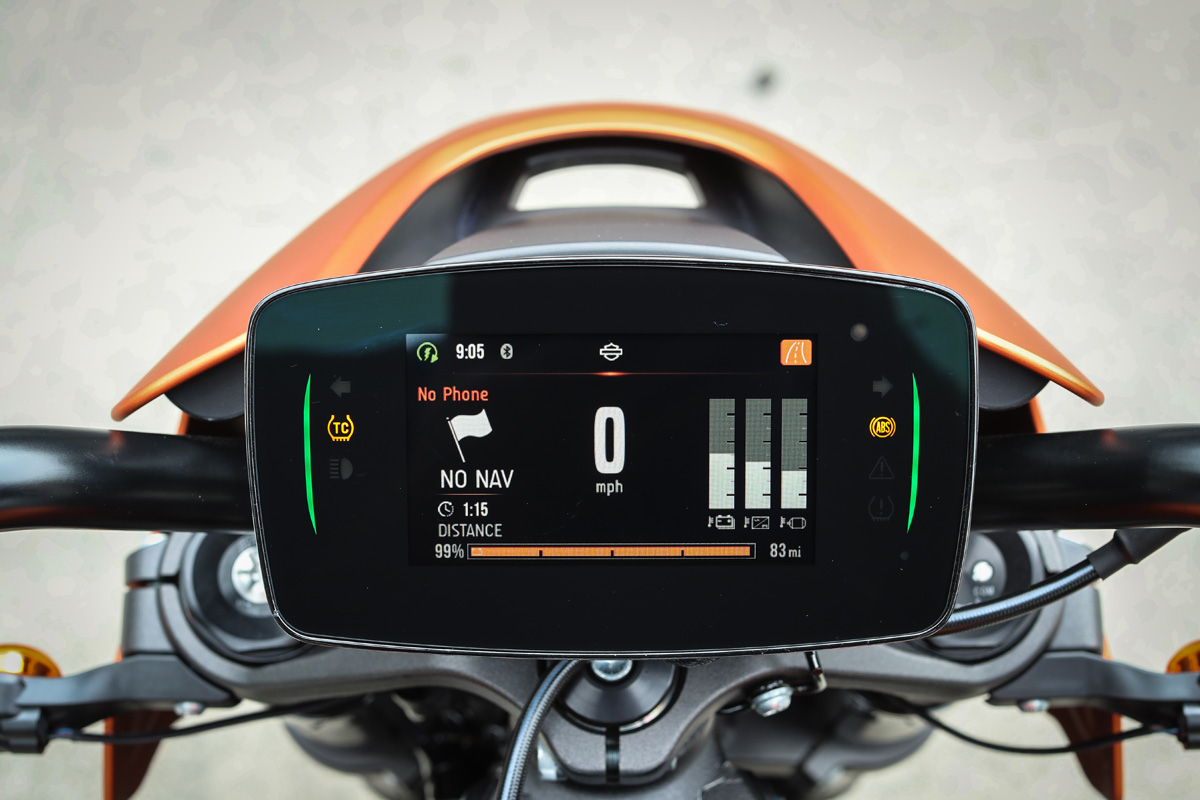 H-D have taken the tech beyond just the display though. They've also built a smartphone app with a bunch of integrated features. Unfortunately, the bikes at the launch were pre-production units, so we had to reply on a demo to run through the system's functionality.
It looks promising though; the app can show you the bike's vitals, where the nearest charging stations are, and warn you when someone's messing with your bike. Navigation and music are integrated too, and all link your phone with the display and your Bluetooth helmet system.
Beyond the digital stuff, the LiveWire's kitted with some impressive hard goods too. It's running fully adjustable Showa suspension at both ends,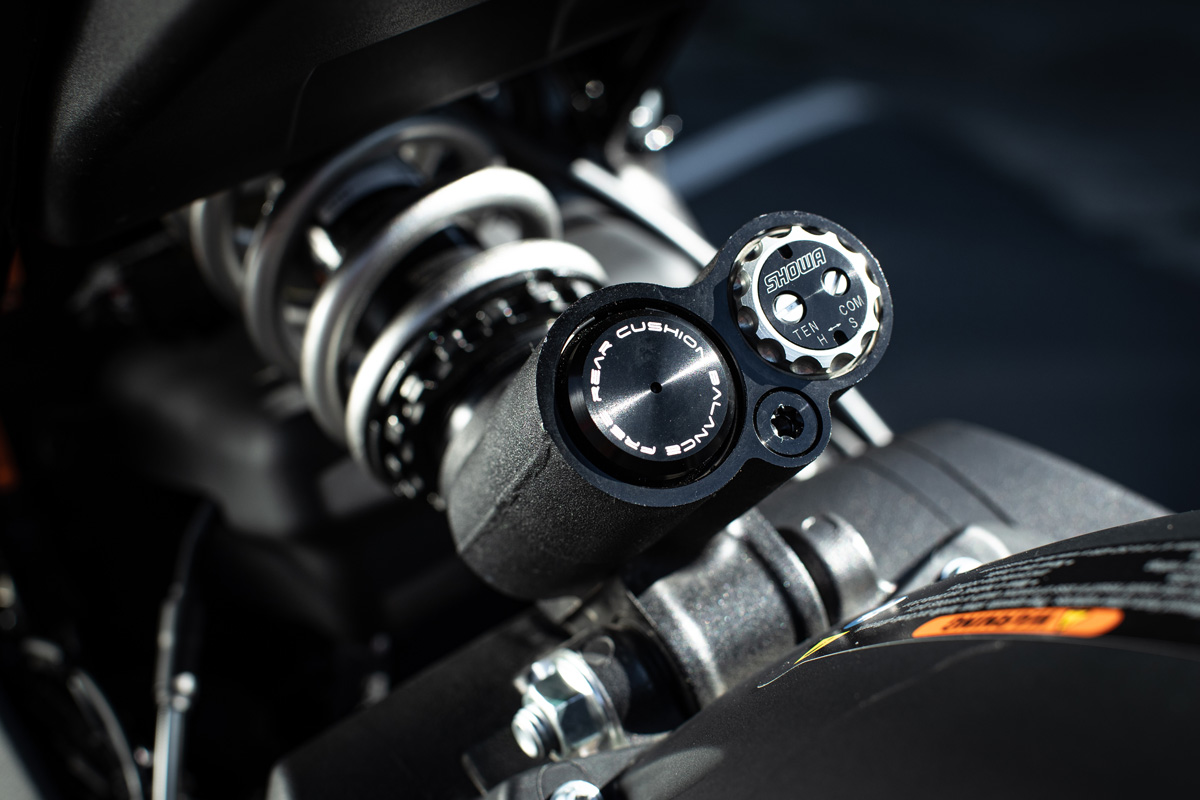 high-end Brembo brakes with twin 300 mm front discs, and 17" Michelin Scorcher Sport tyres.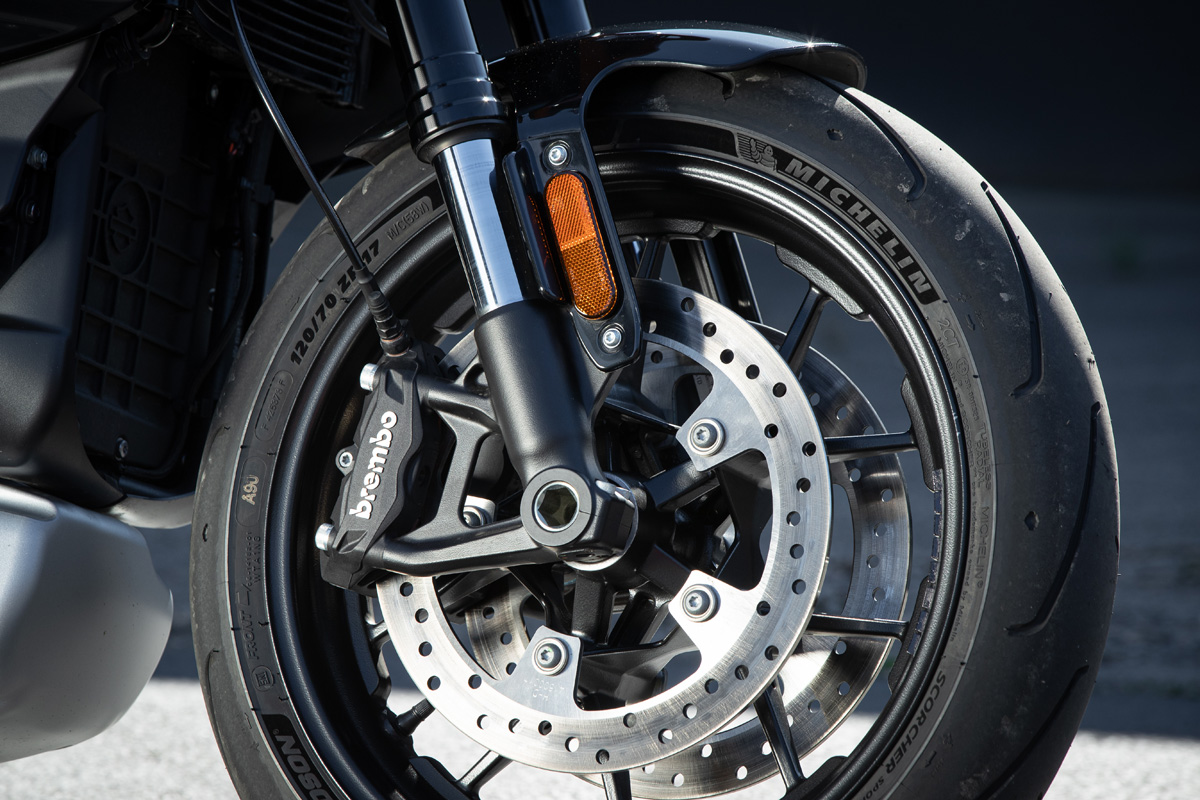 To put all that to the test, Harley-Davidson mapped out a route that would take us through downtown Portland, and out into the Pacific Northwest's twisty hills.
But first, I had to wrap my head around a completely foreign start sequence. Once I'd lifted the side stand and hit the kill switch, I held down the start button and watched the display's LED strips turn from yellow to green. Without as much as a whisper, the bike was ready to ride.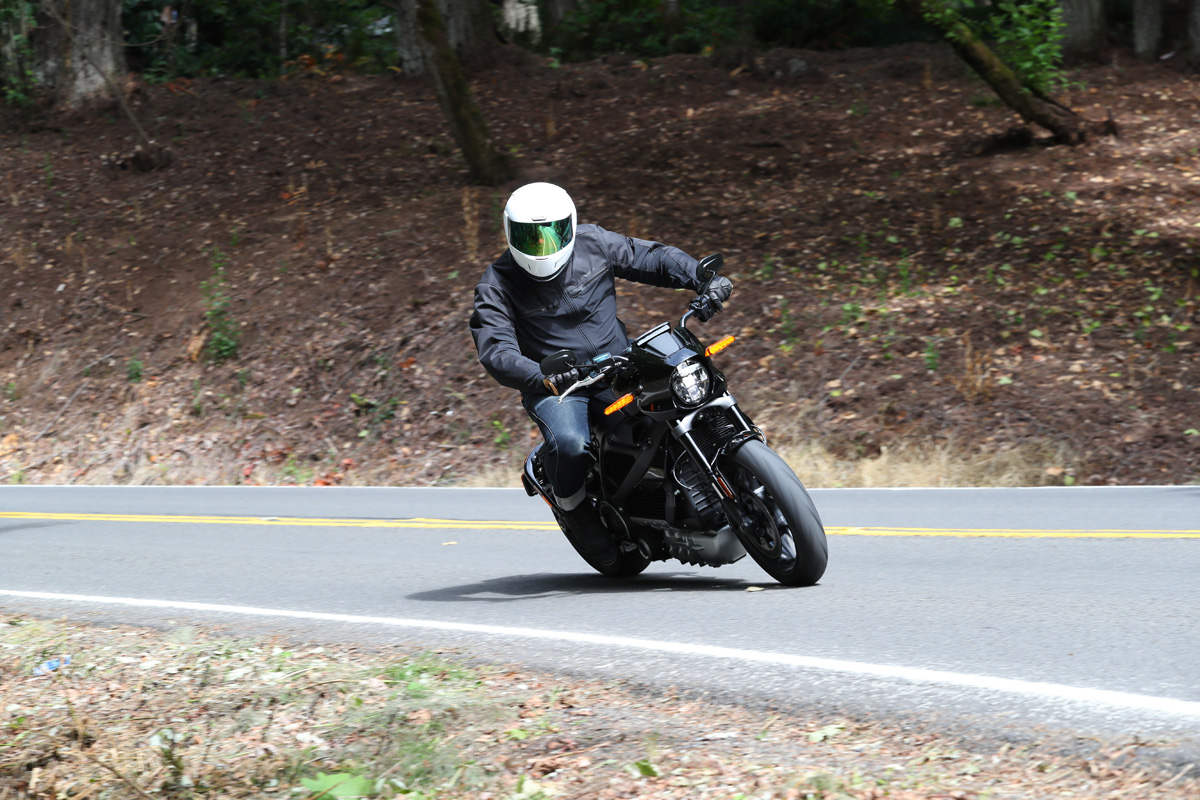 I did feel a faint mechanical vibration from the motor though. H-D added a haptic feedback system to let the rider know the bike is awake. (Haptic feedback is what makes your iPhone's home button feel like it's being pressed, even though it's not an actual button.) It's a very faint effect that I feel needs more refinement, but kudos to Harley for thinking of it.
I also had to wrap my head around the LiveWire's throttle response. It's smooth and predictable—but with no clutch or gears, it takes some getting used to. As with all electrical bikes, all the power is available all of the time, so whacking the throttle wide open will launch the bike forward in the most satisfying way.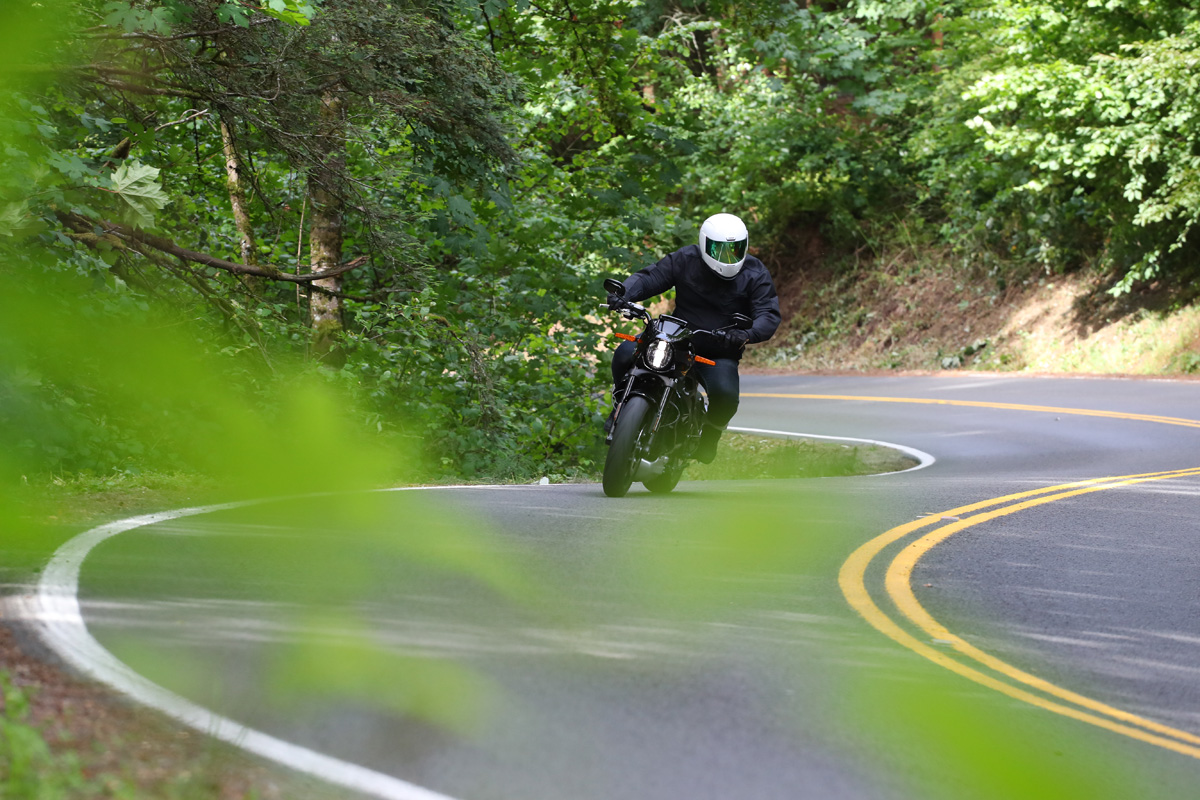 Shutting the throttle engages the LiveWire's regenerative braking system. That's where the motor regenerates energy instead of using it, creating an effect that feels like engine braking.
There's also a full electronic rider aid package too. Cornering ABS, rear wheel lift mitigation, switchable traction control and a rear wheel anti-slip system (to stop it locking up under regenerative braking) are all standard. It also comes with seven ride modes—Sport, Road, Rain, Range, and three programmable user modes. Each mode has its own level of power, regenerative braking, throttle response, and traction control.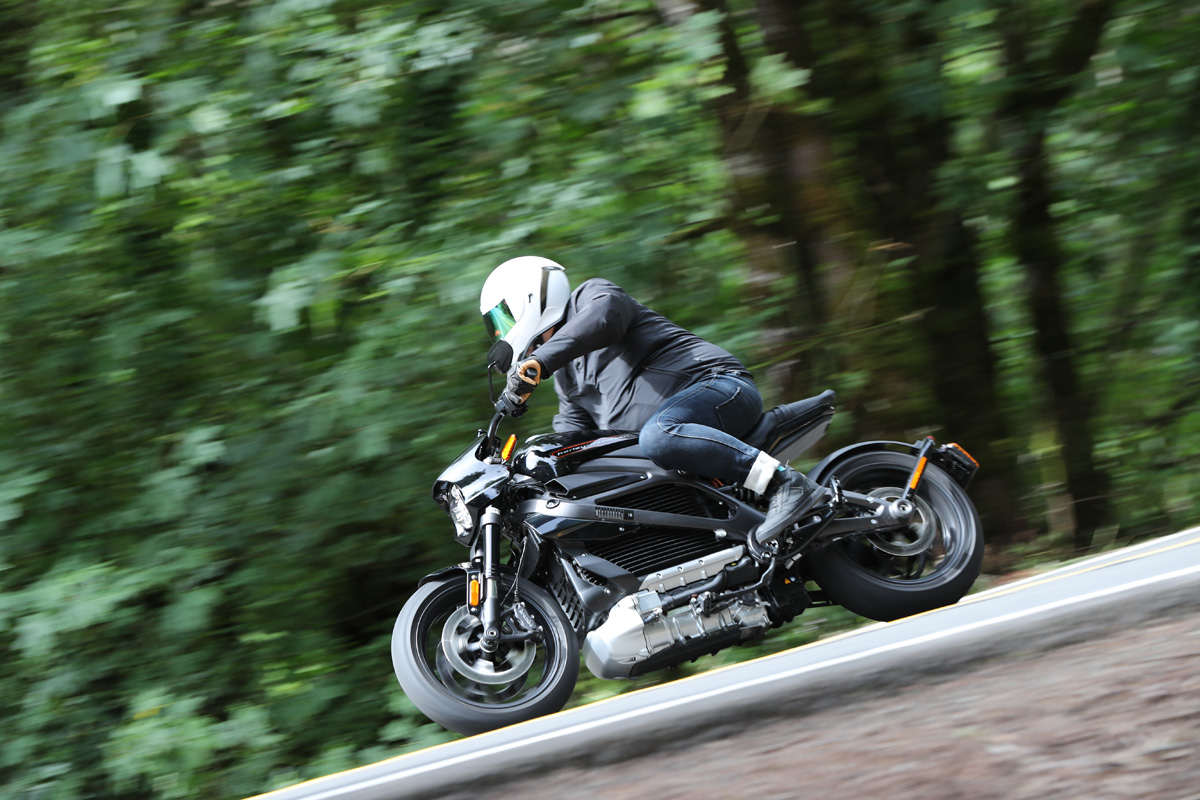 'Road' mode is the most usable option for day-to-day riding, and 'Range' mode maxes out the regenerative braking to stretch the range as much as possible. 'Sport' mode is clearly the most fun, but it does make the throttle a little grabbier on both acceleration and deceleration.
H-D are marketing the LiveWire mainly as an urban bike, and it does excel in the city. Lane splitting is illegal in Oregon, and that meant getting stuck in traffic. But with no clutch, gears or engine heat, it wasn't all that bad. It is a heavy bike to tip-toe from robot to robot with, but once you're rolling the weight's hardly noticeable.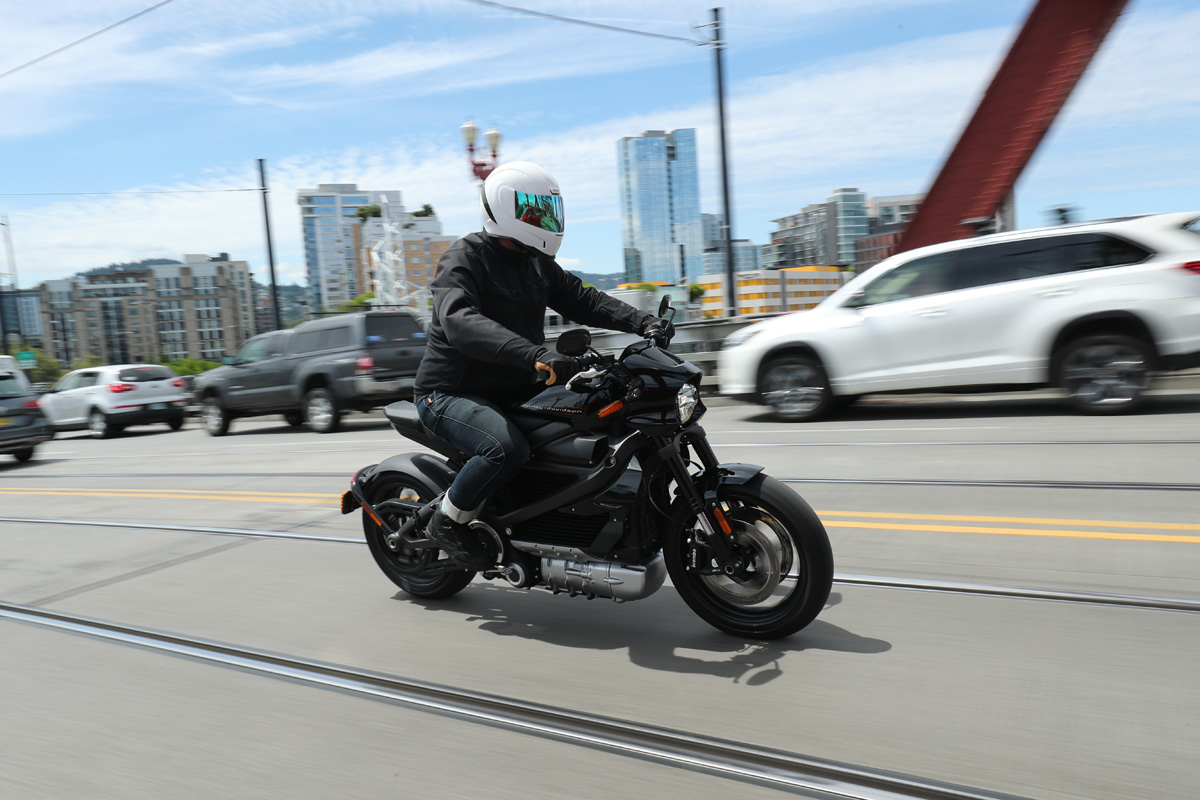 Outside of the city, the LiveWire makes for one helluva twisty tamer. There's plenty of leverage from the bars to manhandle all 249 kg in and out of corners, and the Showa suspension and Michelin tyres do a top job of holding a line (and absorbing unexpected bumps).
With no clutch or gearbox, I never had to worry about what gear I was in, or where I was in the rev range, going in and out of corners. The Brembo brakes have great feel too, so in no time I settled into a rhythm of balancing the brakes and regenerative braking to brake deep into corners, then rolling on the throttle to launch out the other side.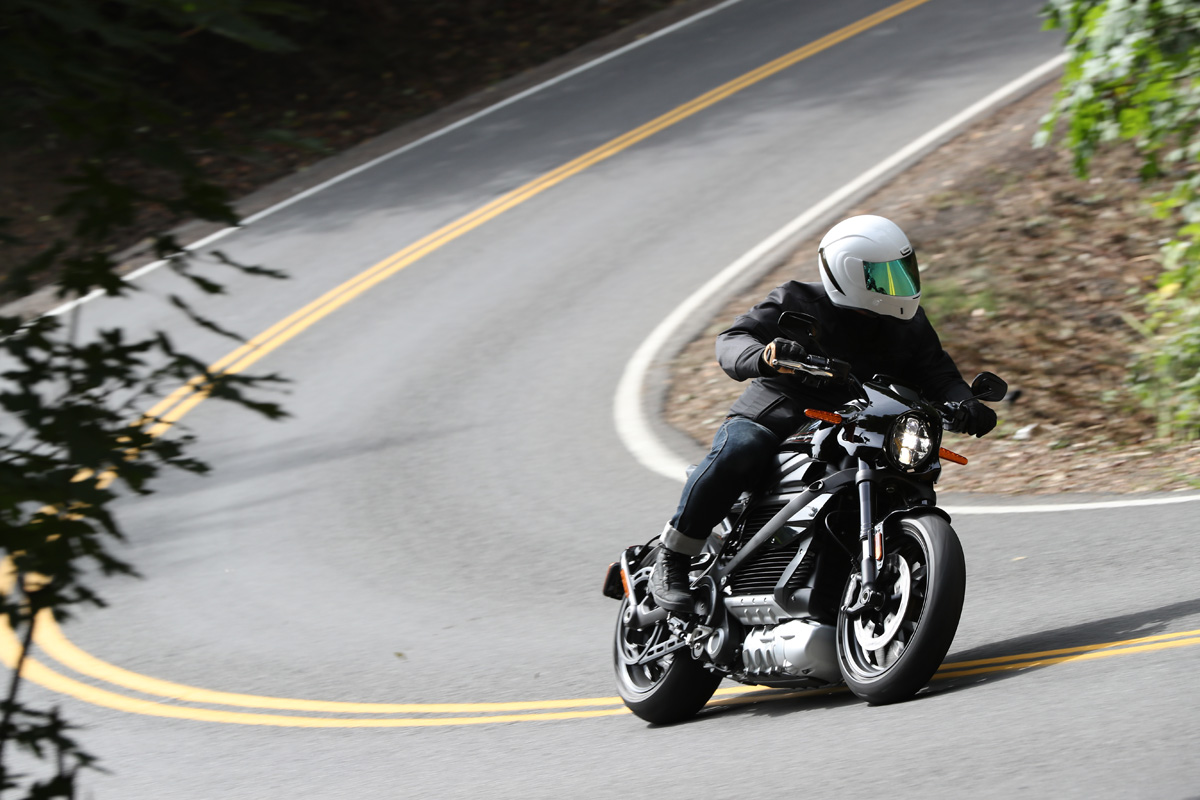 Its weight stops the LiveWire from being truly nimble, but it's surprisingly agile, and will hold its own against most sports nakeds. And when you combine its planted nature, the on-and-off feel of the throttle and the whirr from the motor, it feels a lot like real life Scalectrix.
Beyond the obvious fact that the LiveWire is an electric motorcycle from a major manufacturer, it's also a Harley-Davidson that goes and handles, unlike any other Harley-Davidson.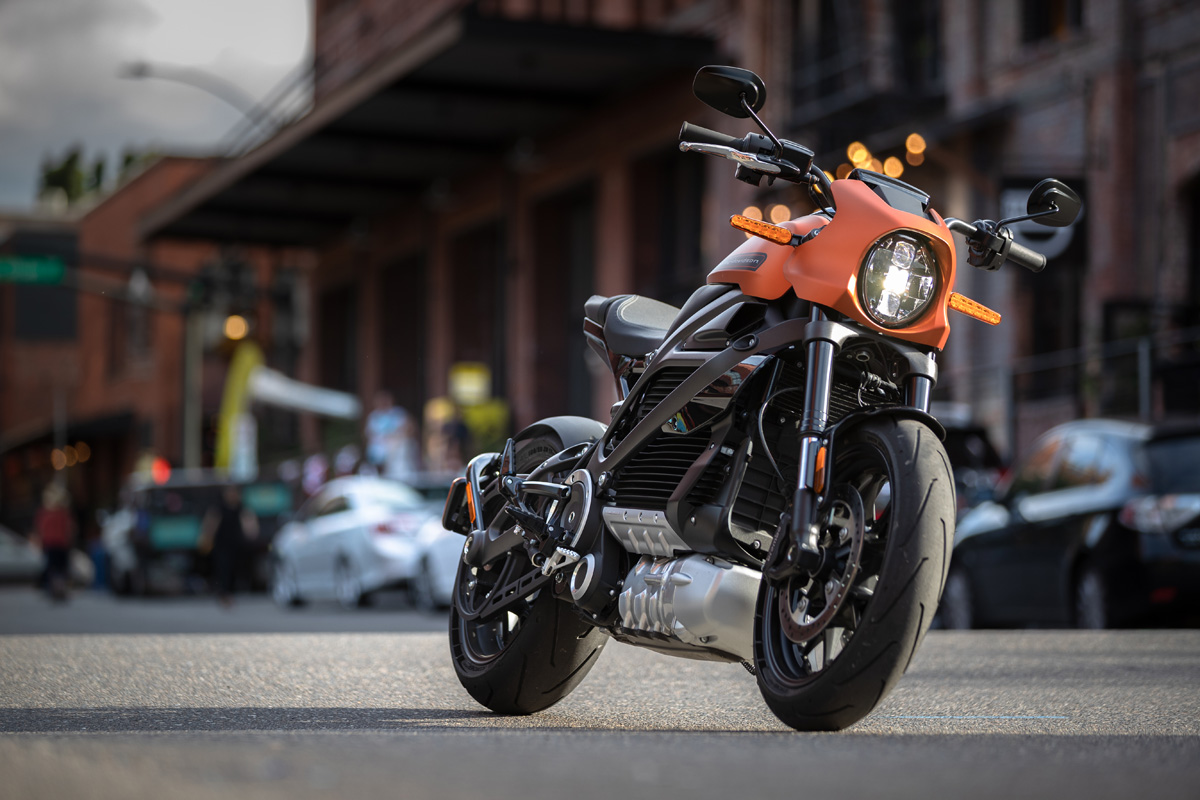 But there's a catch—it's expensive. We'll only be getting it in South Africa late next year (and so pricing hasn't been confirmed yet), but it's about to hit dealers in the US at $ 29,799. For reference, that's $ 8,210 more than a Road Glide, and $ 1,710 more than the range-topping Ultra Limited.
Range might be another issue, but only if you plan to cover great distances in a single shot. If you live in the city, have a medium length commute and don't go too far on weekends, keeping the LiveWire topped up shouldn't be a problem.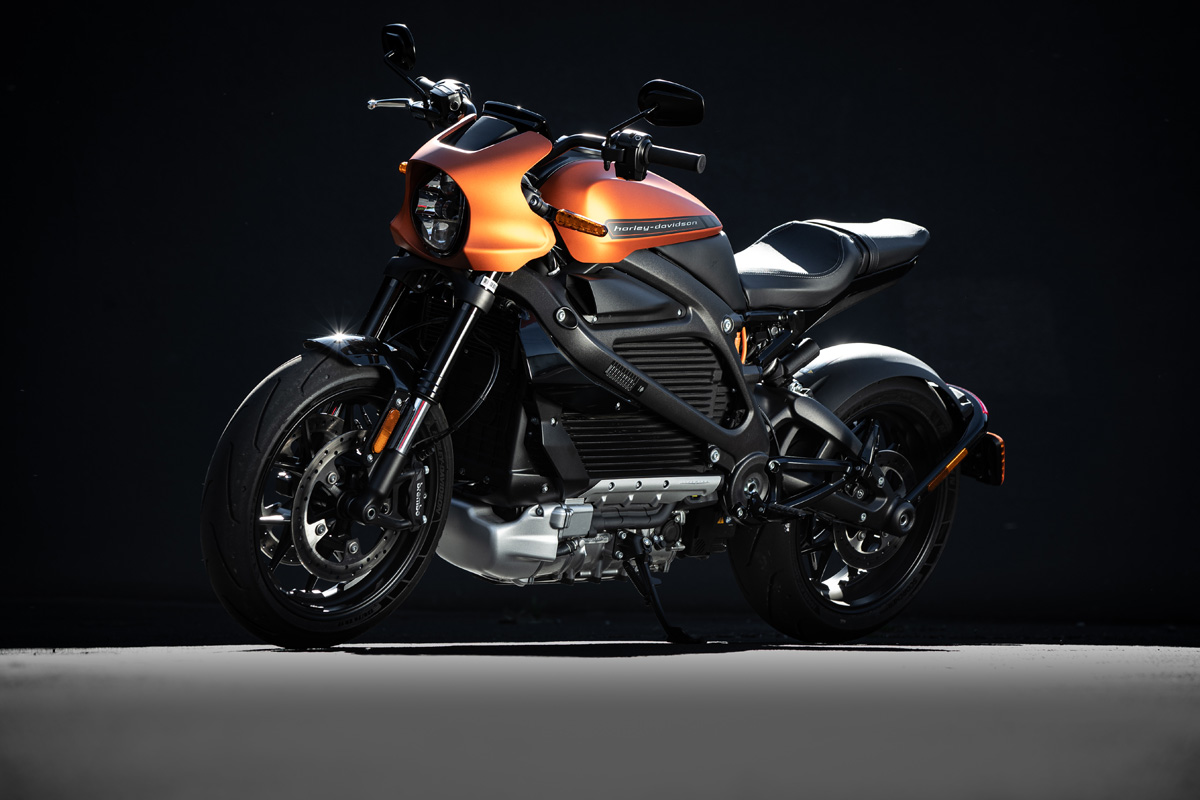 Right now, the Motor Co. is facing the same challenge as everyone else: trying to reach younger customers in an industry that's facing decline. Whether enough riders are willing to shell out for the premium-priced LiveWire remains to be seen, but even if Harley only sell a handful of them, it's still a win.
That's because the LiveWire is a halo product for them—a top model that shows what they're capable of. Harley-Davidson have proven that they can play in the new technology space, by building a modern motorcycle with an alternate drivetrain, that looks killer and performs even better.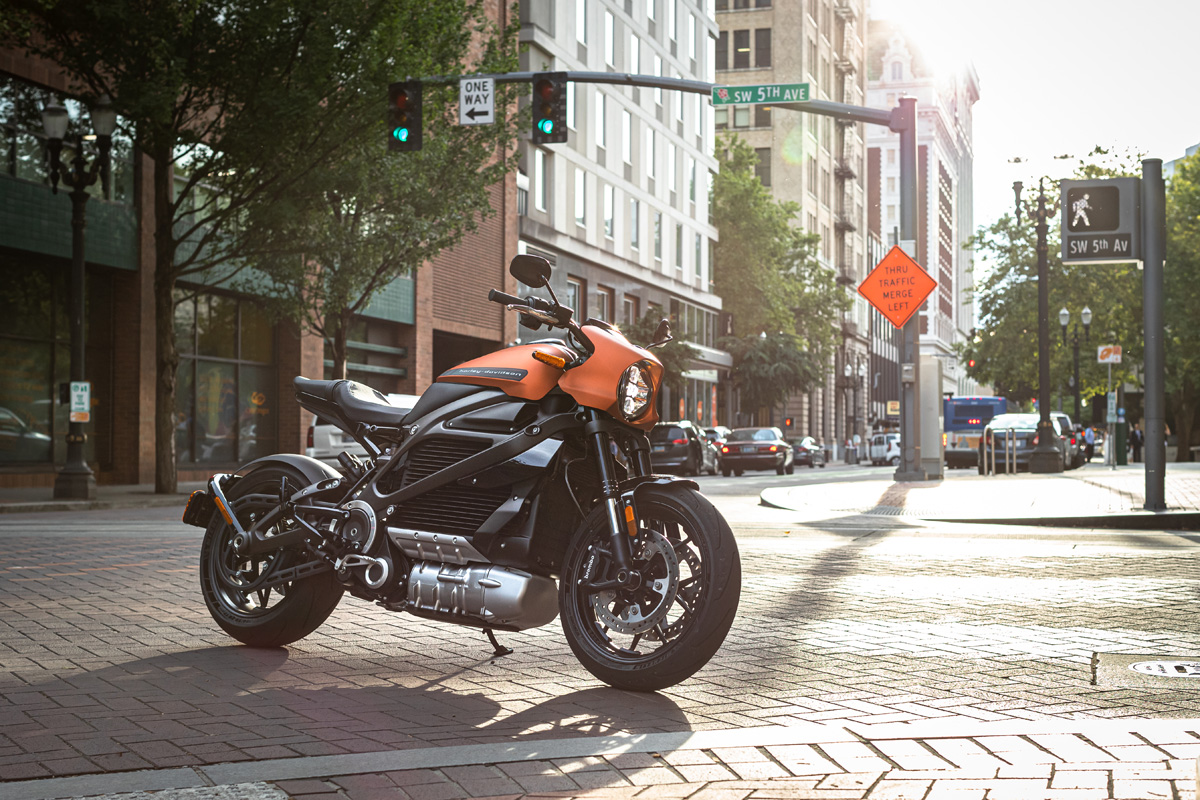 There's a larger range of electric bikes already on the cards, and there's a whole new run of petrol-powered Harleys coming too. And if H-D develops those bikes with the same zeal they did the LiveWire, they're going to keep smashing perceptions.
Images by H-D and Alessio Barbanti