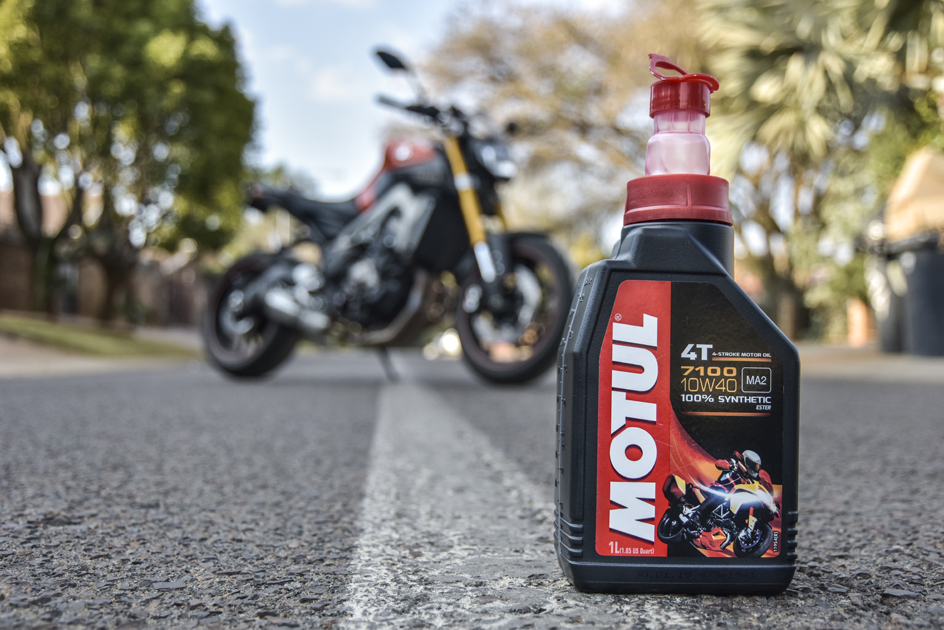 The world is getting more complex day by day. As technology advances in all fields, we are faced with making choices that simply didn't even exist a few years back. Take the oil we run in our bikes as an example. No question, bikes are hard on oil. The specific output of modern motorcycle engines is mind-blowing. 100 horsepower to the litre used to be the old "gold standard". Almost every Superbike on the market today pumps out almost double that or more, and they do it reliably thanks to cutting edge engineering, design, accurate manufacturing processes and crucially, the quality of the lubricants that they use. It is this last, most crucial factor that I wish to expand on.
Most manufacturers specify "synthetic " oil for use in their engines. So what exactly is synthetic oil and why is it better than the mineral stuff that the Arabs pump out of the ground? On that note, mineral oil, which is refined from crude oil is still the most widely-used oil in the world today. Not because it is better, but rather because it is perceived to be cheaper. The fact is, and I'm going to explain in some detail, synthetic oil [man made] exceeds the performance of mineral oil in every significant respect. I asked our friends at Motul what is it about synthetic oil that makes it the preferred choice for use in modern motorcycle engines. This is what I learned:
Mineral oil is refined. As the process suggests, contaminants and impurities have to be removed from the crude oil to make it work. Synthetic oil is manufactured "clean", without these contaminating elements, so lasts longer and stays cleaner.
Getting really nerdy, we need to understand the structure of oil. Synthetic oil molecules, unlike the molecules making up mineral oil, are all the same shape and size, allowing them to slip past each other easily. The end result is less friction which increases engine power output and reduces wear. Makes sense, doesn't it?
Sludge and discolouration of engine oil is largely as a result of oxidisation of the individual molecules. Having similarly sized and shaped molecules dramatically reduces the oxidisation process in a synthetic oil. Less sludge and longer engine and transmission life results from using synthetic versus mineral oil.
Synthetic oil is more stable under the loads and temperatures to which it is exposed in high-performance engines. Less vaporisation takes place and it maintains it's viscosity [thickness] better. This means less oil is used up in the engine. Longer service life with less top up's.
Synthetic oil is naturally "multigrade", which means that it naturally maintains it's viscosity, whereas mineral oils are "monograde" and require additives to become multigrade. The additives do not have the intrinsic integrity of a synthetic oils multigrade properties and break down, thus compromising engine protection.
Simplistically stated, synthetic oil is thinner below 100 degrees C and thicker above it than mineral oil, so it circulates easier in a cold engine and protects better in a really hot engine, resulting in less wear overall.
Because of the superior high-temperature performance of synthetic oil, it is more resistant to "shearing", ie. Breaking down, than mineral oil, so it is always preferable in high performance, high-stress applications such as high-performance motorcycle engines.
Synthetic oil has a spin-off for the environmentalists out their too, in that longer service life means less oil to be disposed of, as well as better fuel consumption. The longer service life allows fewer oil changes which actually goes a long way to negating the higher initial cost of synthetic oil too.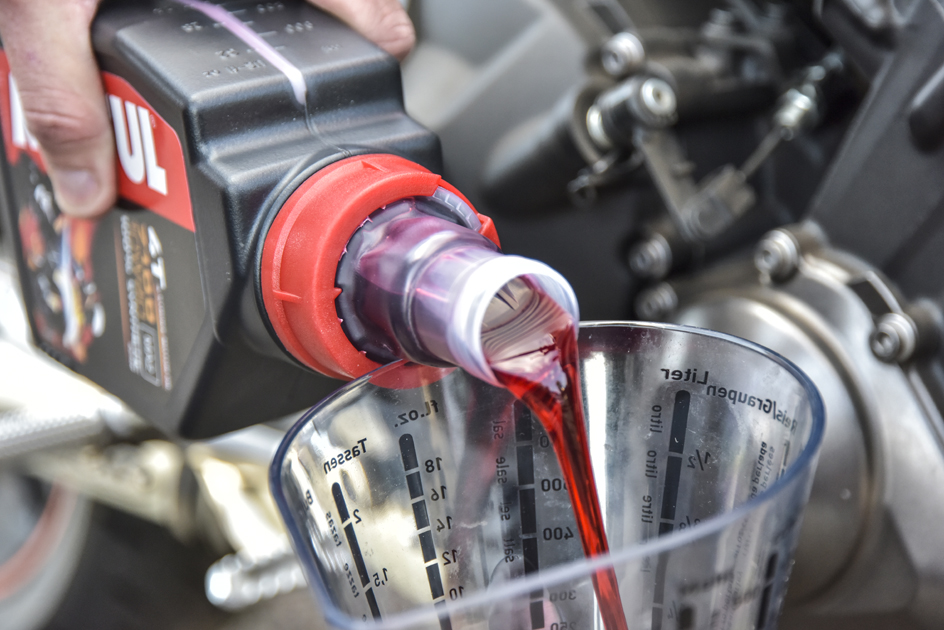 A tip for the consumer is to use a synthetic oil that is advertised as 100% synthetic, as opposed to one which is "fully synthetic". 100% is definitive! An often asked question is whether mineral and synthetic oils can be mixed. This is especially relevant in Africa, where you may not find your brand of synthetic oil at a fuel station out in the sticks where your vehicle may require a top-up. The answer is yes, however it should be with a mineral oil of a similar API certification. [you will read this on the container] I would recommend that you carry a small quantity of synthetic top-up oil with you on a long trip as any addition of mineral oil, whilst possible, reduces the advantages and benefits of your synthetic oil.
On a practical note, you can change from a mineral to a synthetic oil without "flushing" the engine if your motor is in good nick and does not already have excessive sludge build-up. If your engine is a trifle gungy, rather use a decent quality engine flush so as to get the full benefit from your synthetic oil from the get-go. Generally speaking, all modern motors will be better off with synthetic oils. Older engines, say pre-1980's, may leak a bit of oil due to the lower viscosity and also sound a bit noisier. My take is that old engines are generally already worn, so to change to synthetic oil is closing the stable door after the horse has bolted! After a rebuild, it is a different story. The real winners are tight tolerance, high-performance modern engines that will respond best to the low friction benefits of synthetic oils.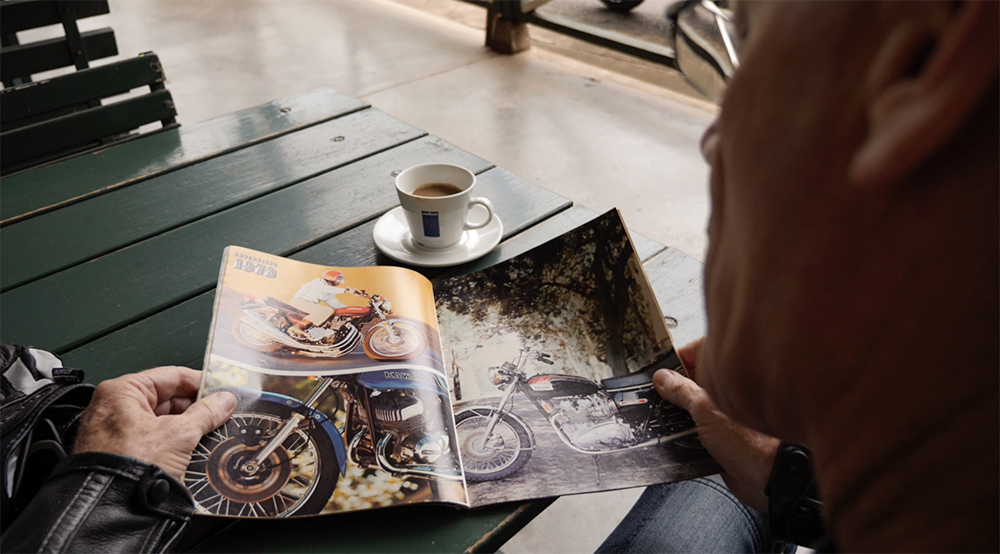 For me, the higher cost of synthetic oil is negated by superior service life, engine performance, fuel consumption and general peace of mind that comes with knowing that all the moving bits in there are operating optimally, both now and in the long term.
I personally use Motul oil in all of my bikes, always have and always will do. So, for more information on all Motul's products visit: www.motul.com/za