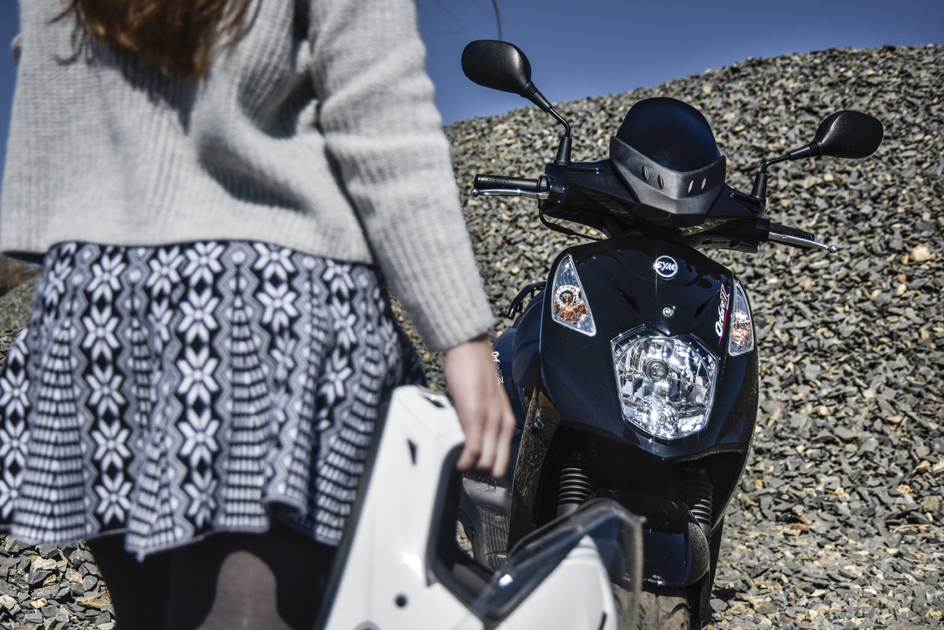 For the past month, I have been riding the Orbit II as my daily commute and to some surprise, this little squirt has come to impress me. Gas and go is what these bikes are all about, they are very simple and easy to ride.
Scooters are an easy way to get into motorcycling, there are no "Egotistical" stereotypes attached to riding a scooter, unlike some other categories of biking.
For newcomers, that are wanting to swing there leg over a bike for the first time, these factors can be intimidating or even off-putting when considering where to start with their two-wheeled journey. With more and more online product videos showcasing stunt riders popping wheelies and sliding bikes in and out of twisty corners, I believe that these videos are only attracting the more experienced rider and not people wanting to get into riding for the first time.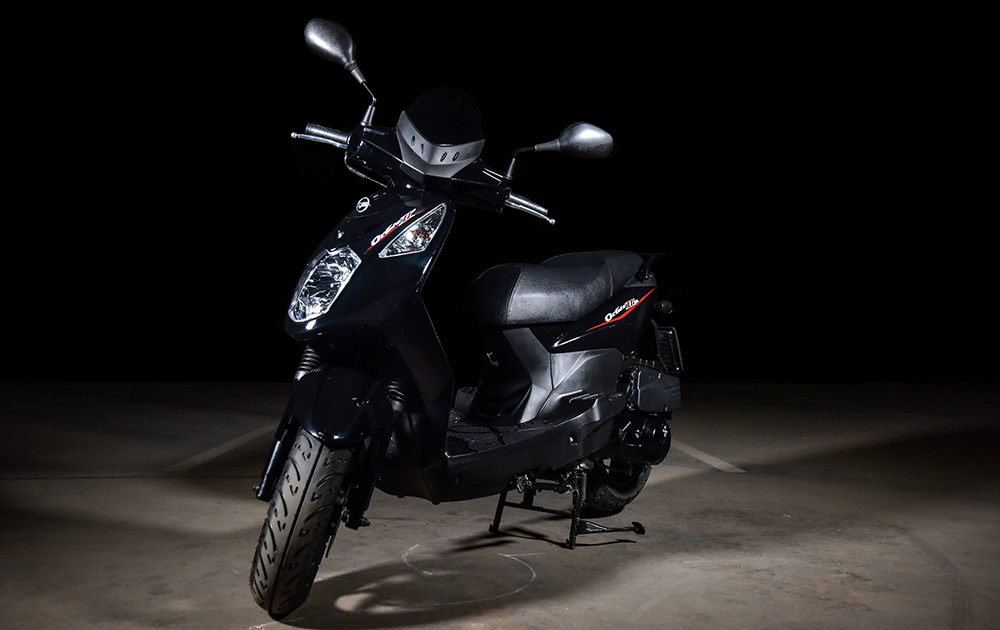 This is not the case with Scooters. Scooters portray their own image which is a much friendlier and a more approachable entry into motorcycling. From the conversations that I've had, I found that women riders especially seem head over heels in love with scooters, or as they explain it, they are prettier, cuter and cuddlier than road bikes.
Beginner riders that I have spoken to tell me that they feel much more confident starting to ride on a scooter as they are generally much lighter and lower to the ground versus a standard road bike.
A Scooter. It's the motorcycle that you can bring home to your parents or partner without fear. I only started realising all of this once I began to ride and mix with the Scooteristi, and I now agree with them completely.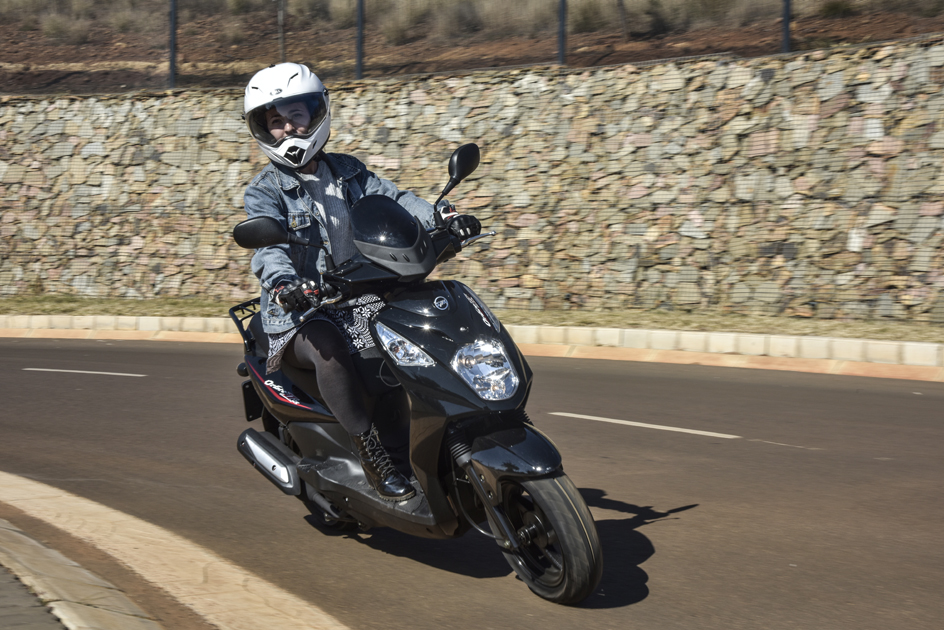 The SYM Orbit II has been around now for a few years and for a good reason too.
My daily commute to the office and back is approximately 40km and on this journey, the Orbit II is faced with main road speeds, tight back road bends, and a gnarly Solomon Mahlangu uphill. Although little, the single-cylinder, 125cc, Carburetored power plant, pulls me along with all my luggage just fine.
The Orbit II is in no way, shape, or form a highway missile, it's happy at 60km/h and it will do 80km/h on a decent stretch of tarmac. If you ride like a Kamikaze pilot then you can max out at around the 90km/h mark. But I do not suggest that you try this.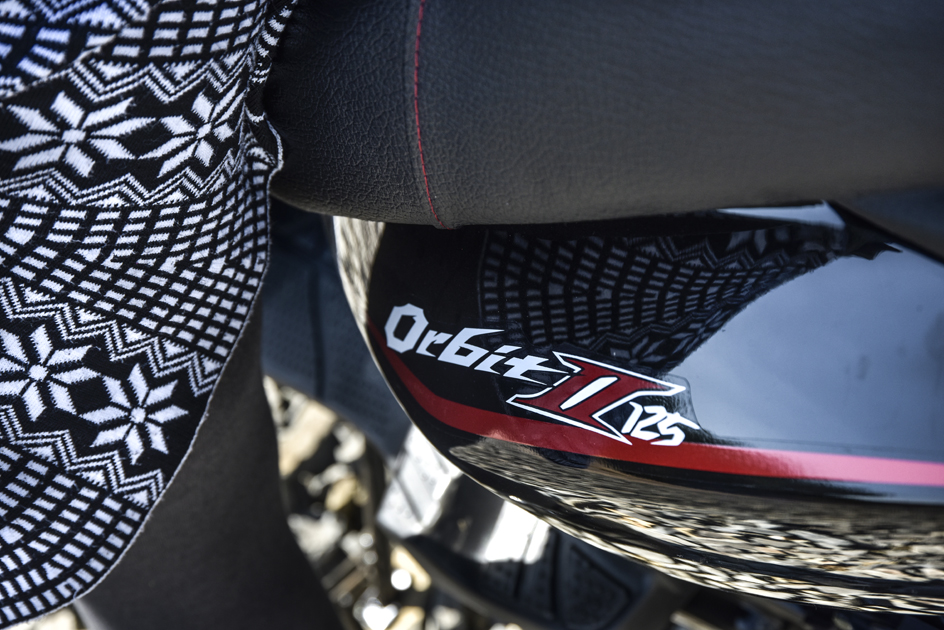 SYM's Orbit II is undoubtedly designed for daily use, especially for those seeking agility and ease when commuting in the city. Its 12-inch mags and light body give you the easiest rideability within the traffic. With 5.2L of fuel capacity at my disposal, the little Orbit managed to get 166km (31.9km/L) of range before having its last cough.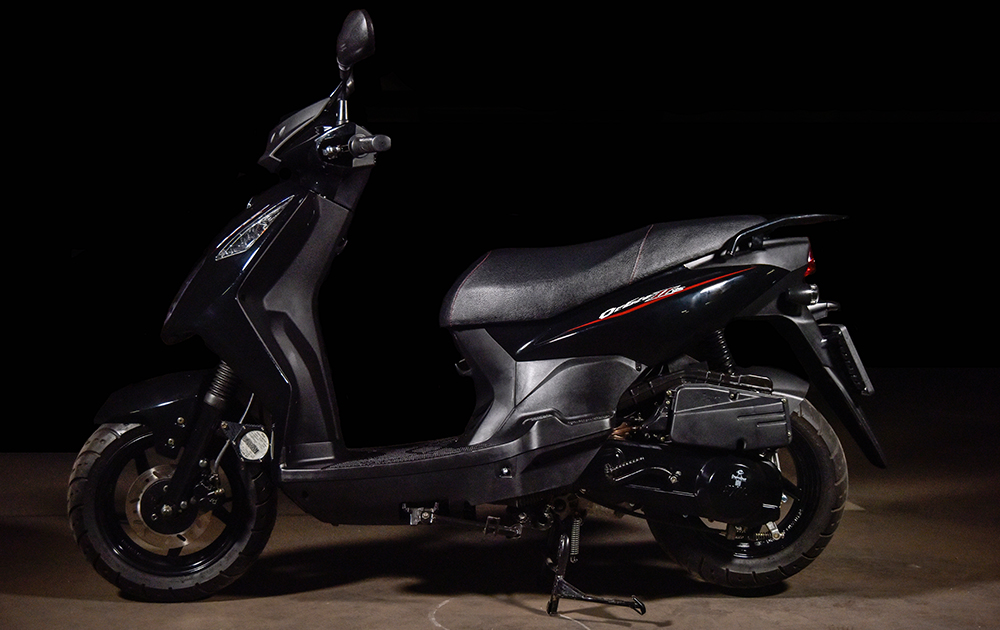 One thing to keep in mind, I only weigh 70kg's and when I popped a friendly pillion on the back my fuel economy went from 166km (31.9km/L) to a still very impressive 118km (22.6km/L), with myself and pillion weighing in at a high 120kg's.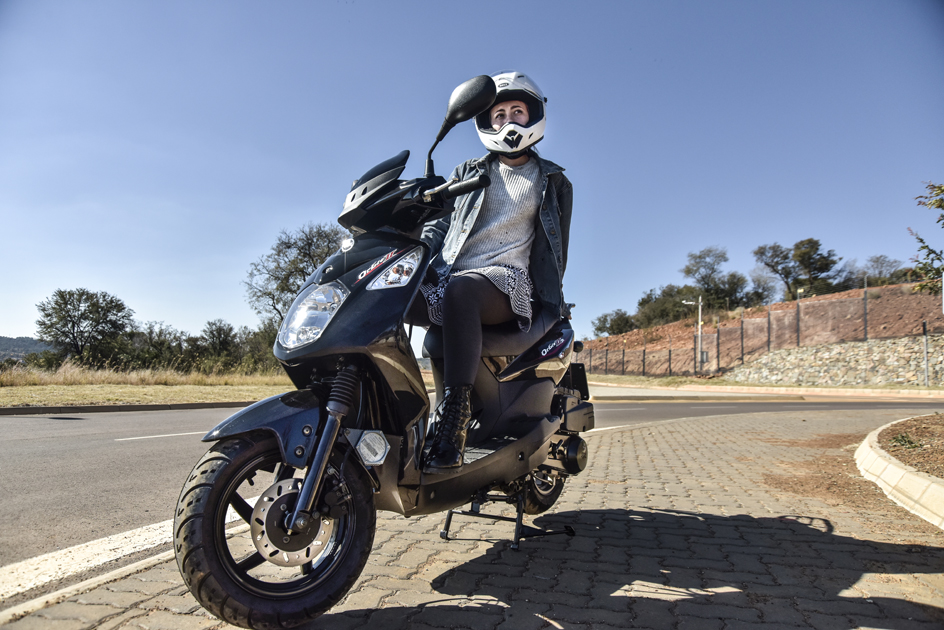 The one event I enjoy attending, is the monthly "ICE CREAM, COFFEE & RIDES", which takes place at the Corner Shop in Waterkloof Heights, Pretoria. This event attracts classic cars, motorcycles and an array of personalities that just want to eat good food and talk about their rides. I decided to hop on the Orbit with my sidekick Meredith and I headed out to the "Corner Shop", for a fantastic social evening. Parking the Orbit alongside a vast array of classic Vespa's and Lambretta's, the crowd on that evening kindly nodded and embraced this newcomer into the local Pretoria scoot scene.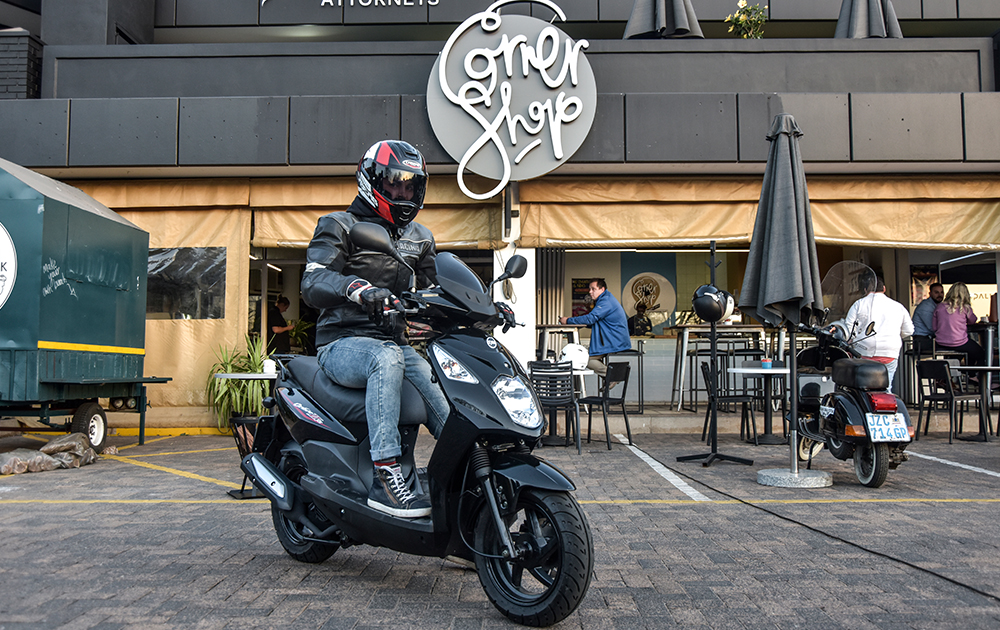 One thing that pleases me, is that although the Orbit II was designed for daily use, the designers at SYM did not compromise on the Orbit's visually pleasing aesthetics.
Whilst chomping down my pizza, I couldn't help but notice the crystal or rather diamond-shaped headlights on the Orbit II, which just brings forth such a sophisticated and classy look to this urban commute.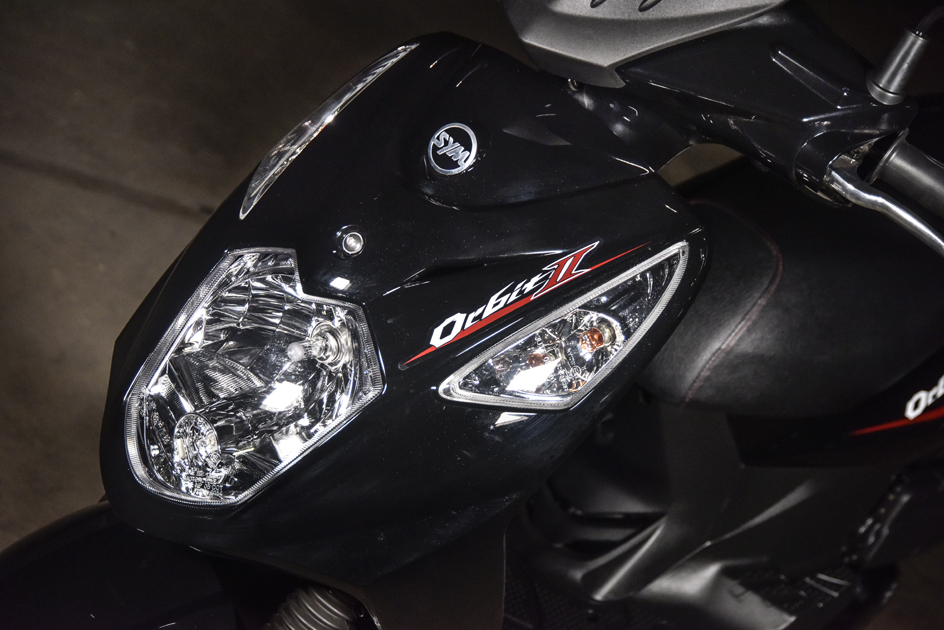 This may be a personal opinion, but when I am approached by random civilians and Scooteristi whilst on my Orbit around town, thumbs are always a-blazing, left, right and centre. So it seems that others do share the same opinions as me.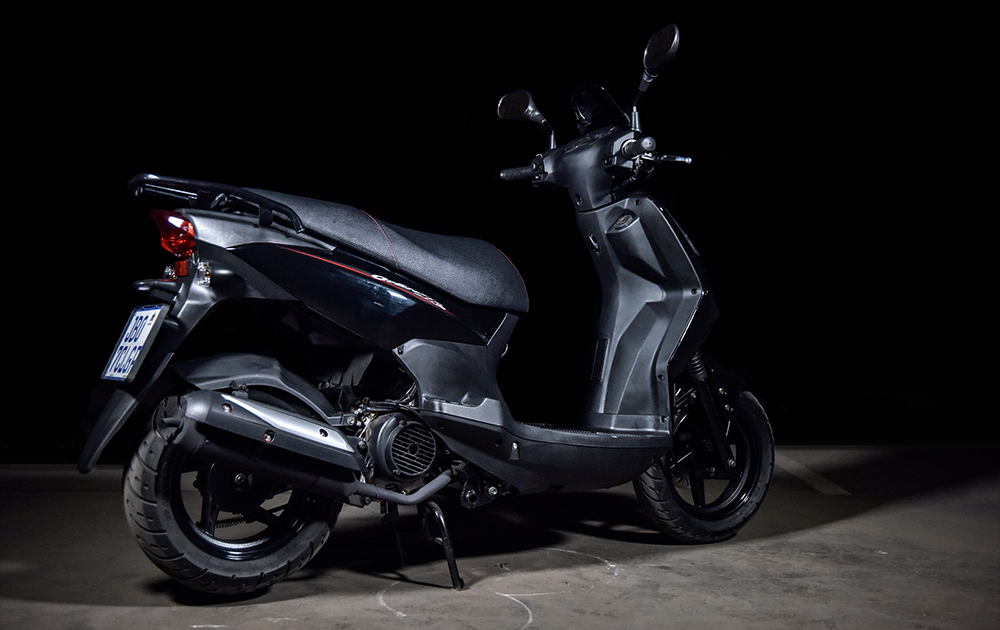 Like I said in the beginning; the Orbit II has impressed me a lot, and I didn't expect it to, because I have heart-shaped eyes for the stylish SYM Jet14. I'm happy to tell you that the Orbit II is just as capable and at least to me aesthetically too. The Orbit II has plenty of luggage carrying capacity which for myself was great to store my personal things such as; groceries, work bag, gym-wear, etc…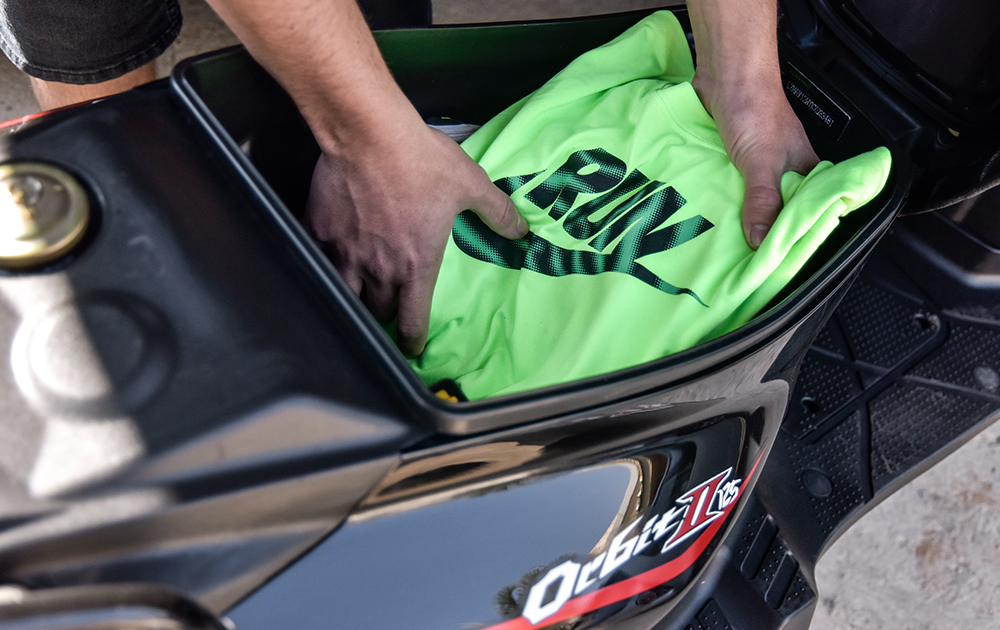 The seat is ejected by a cleverly positioned switch on the left-hand side switchgear and right in front of you, you will see a retro-styled speedometer. Fuel calculations need a friendly calculator's assistance. Smartphone to the rescue. Even better, use the grey matter between your ears for a change!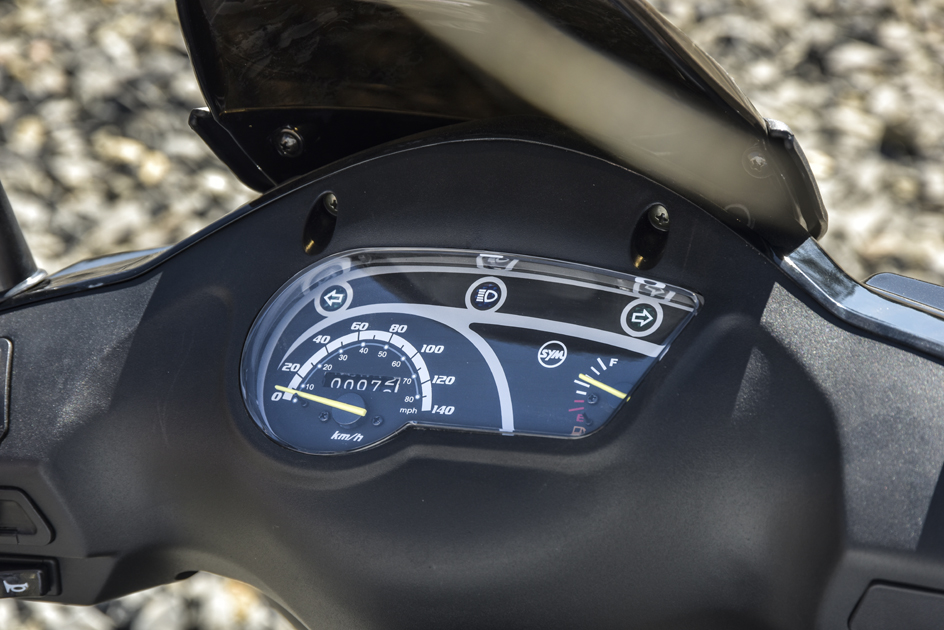 Practicality is key to us commuters, and SYM has gone the extra mile by adding an attractive tinted screen, luggage rack, and a centre stand. I do have a bit of negative feedback to give, the Orbit II doesn't have a brake lock, so what that means is that you are forced to park it on its centre stand for most situations.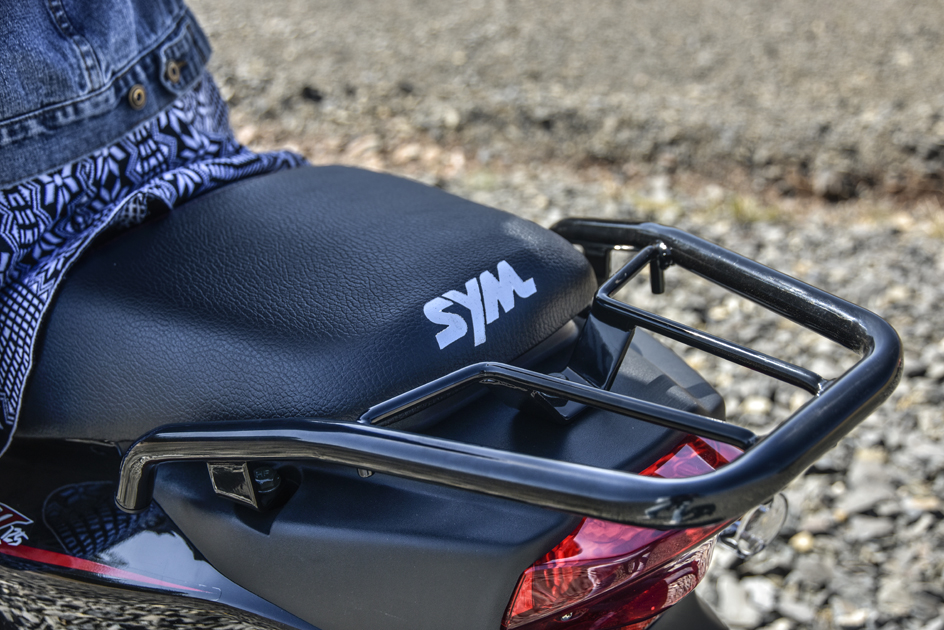 SYM's Orbit II is the scooter that responds to the needs of those who are on the move. Agile, aesthetically captivating, and able to be a friendly companion during the most challenging days. I found that the Orbit is always ready to tackle city roads, and with that being said, the Orbit II can be your friendly companion for a mere R14 995.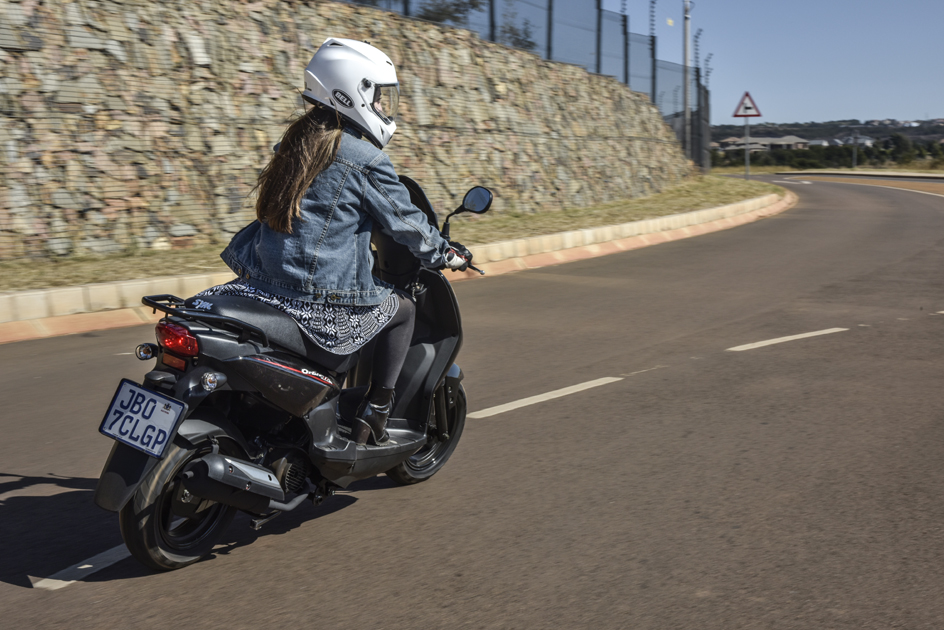 But wait for a second, SYM understands that there are different strokes for different folks, so if you need more luggage space and you are afraid the suspension won't cope, well that's where the X-Pro 125 comes in. The X-Pro has the same looks as the Orbit II, it differs with two extra features. Firstly, it comes with a top box plate and secondly it comes fitted with twin shocker suspension, as opposed to the stylish single-sided swingarm you get on the Orbit II. There is however an extra R4 000 (RRP = R18 995) to pay for these extra features, which in the big scheme of things is really not too bad.
In closing, I can also report that the Orbit II has never let me down, as far as reliability goes, I personally think that for R14 995 it is really good value for money.
For more information visit: www.sym.co.za
SYM ORBIT II 125
For more information on the bike that we tested in this article, click on the link below…