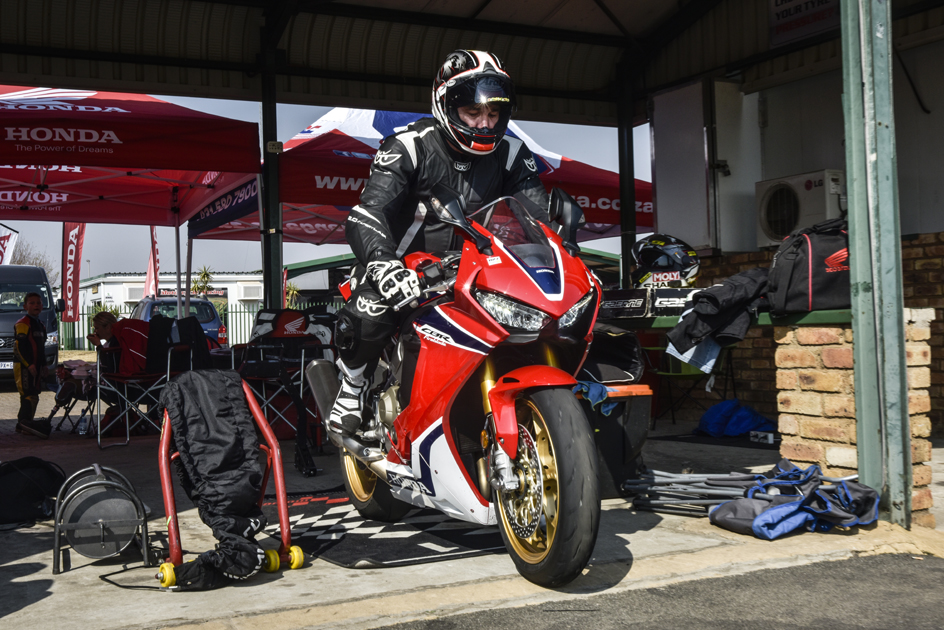 Honda South Africa hosted a track day on the Women's Day public holiday that has just past, to allow their current and potential owners the chance to sample some of their models in a safe and controlled environment. ZA Bikers went along to join in the fun. The event was well attended and saw riders of all persuasions riding clockwise around the circuit. After completing the formalities Simon and I took to the track. Simon hopped on a handsome white NC 750 X whilst I jumped at the opportunity to ride an Africa Twin Adventure Sport, resplendent in HRC colours.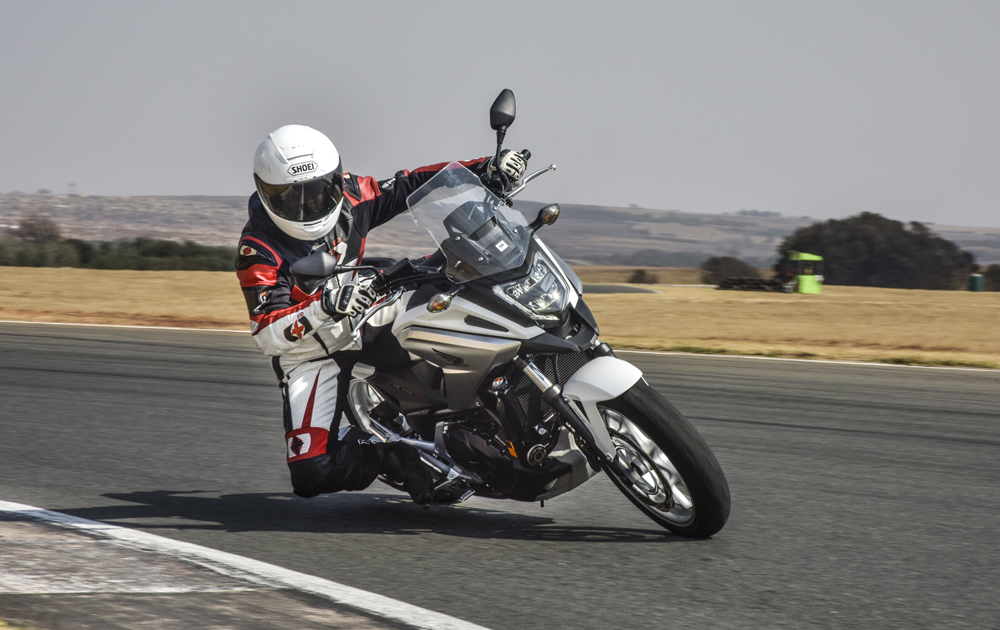 A racetrack is not the natural habitat of this particular beast with it's 250mm of suspension travel, yet I was very pleasantly surprised by its general poise and composure, even when pushed hard. The motor feels a bit more snappy than the standard Africa Twin and is silky smooth at all engine speeds. On a couple of occasions, I found it bouncing off the soft action rev limiter as the motor never hints at being stressed or strained. I returned to the pits very pleasantly surprised by the competence of the overall package. I would love to put this bike through its paces in its natural application. I suspect that it would be very easy to live with day-to-day. The particular bike I rode was equipped with an optional quick shifter which worked well too.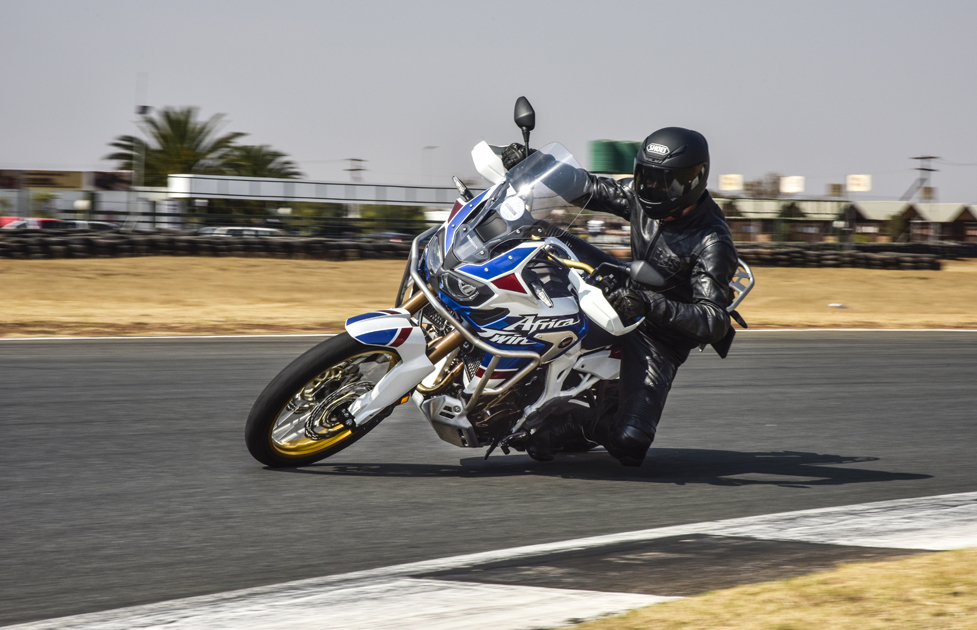 Simon had similar words of praise for his NC. It performed way better around Redstar than any "Super Commuter" should, showing that it is definitely not a one-trick pony. Stable and comfy, with torque from out of the basement, it is really fun to ride. Commuting and touring are the real forte' of the NC though.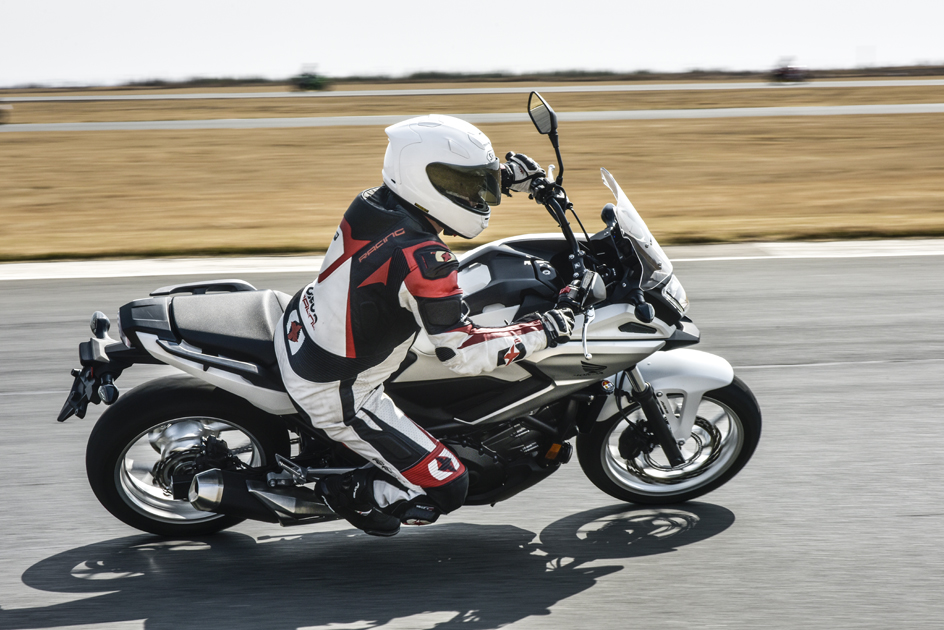 In a quick second session, I got to take the SP version of the mercurial Fireblade out for a trundle around the track. In the fervent belief that a happy wife contributes to a happy life, and also to allay my guilt caused by my multiple motorcycle ownership, I bought Irene a Porsche Boxster S a while ago. On the pretence that "it needs a good run on the open road", I hijacked her car to drive out to Redstar.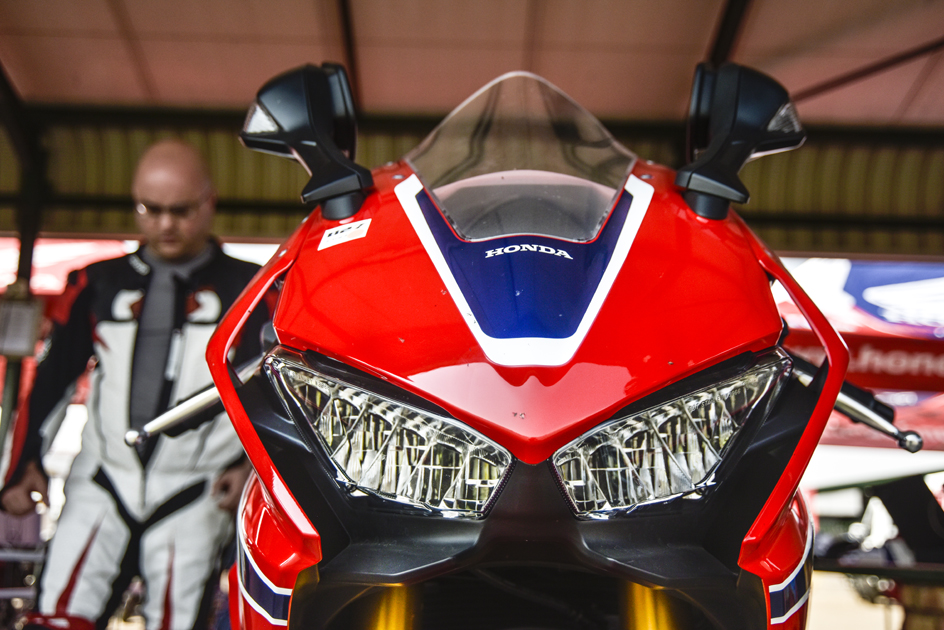 Those who know me well will tell you that I am a bike guy through and through, yet driving the Boxster is special. Porsche's legendary engineering prowess shines through in how the Boxster acquits itself on the road. You are probably wondering why the hell I have gone off at this tangent? Well, here's why. Like the Boxster, Honda's Fireblade has evolved over the years into an incredibly accomplished marvel of sports engineering. In SP guise it is incredibly rewarding to ride fast. Beautiful to look at in it's red, white and blue livery, complete with gold magnesium wheels, the 'Blade is tiny. Just look at the shots that Bjorn took. Granted, I am tall but the SP looks like a small 600, let alone a litre bike.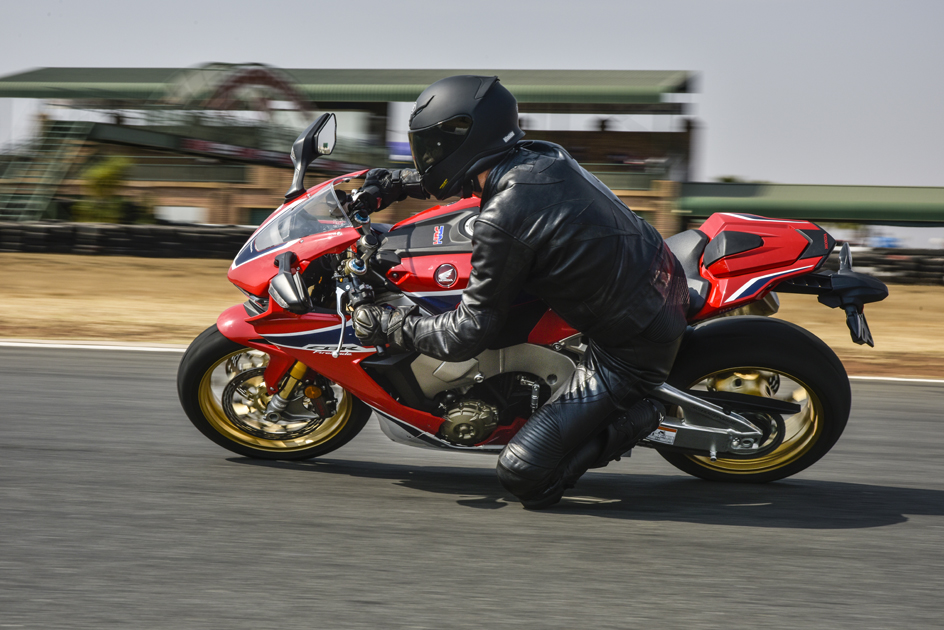 I am the first to concede that I no longer have the ability, or inclination, for that matter, to ride the current crop of superbikes to their full potential. This is largely because their stratospheric performance has put them beyond the abilities of all but the most talented of riders. For the vast majority of riders, the 'Blade is all, and more, than they would ever want or need. It is incredible to ride fast. Rock-solid and stable on its Ohlins suspension, it turns with accuracy and poise that few can match.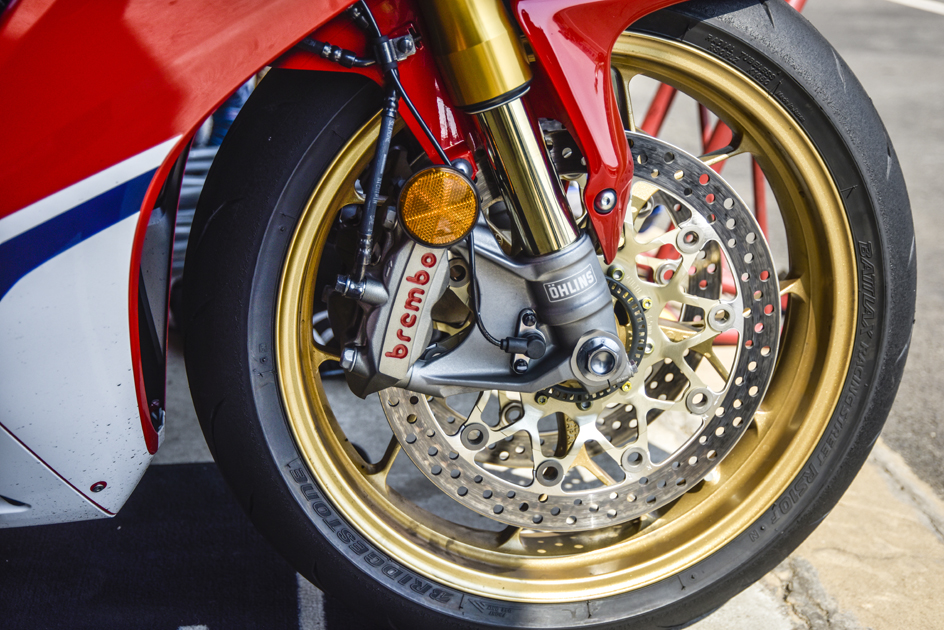 The motor is smooth and powerful with a torquey midrange that gives strong drive out of the slower corners. The front-wheel skims the track as you blast down the straight, with the front so light that gear changes initiate a twitch of the bars. Climb on the brakes and you can literally howl the front wheel you have so much feel. I could own one of these just to ride on the right road on the odd occasion. In between rides I would park it in my lounge on a pedestal and just perve over its perfect lines. For me, it is all that I would ever want in a sports motorcycle.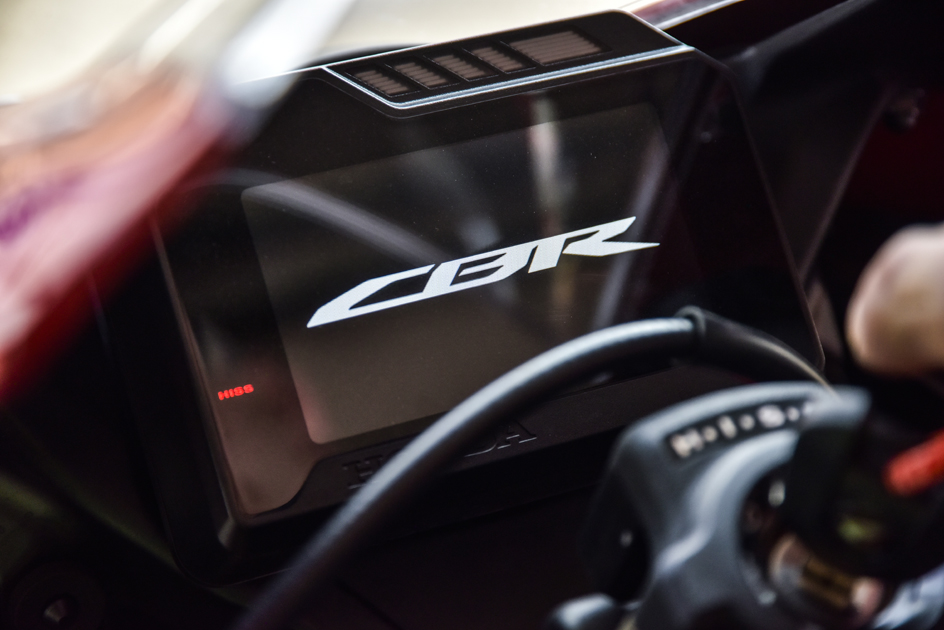 What about Honda South Africa? As a lifelong fan of Big Red, I have been critical of their apparent lack of passion and direction in this country in recent years. Since Riaan Fourie has joined the fold at Honda, it is as if there is, new energy and positive vibes epitomised by what we witnessed at Redstar. There was a dark blue Honda Civic Type R on display next to a magnificent red Goldwing, reminding all and sundry what this company is capable of.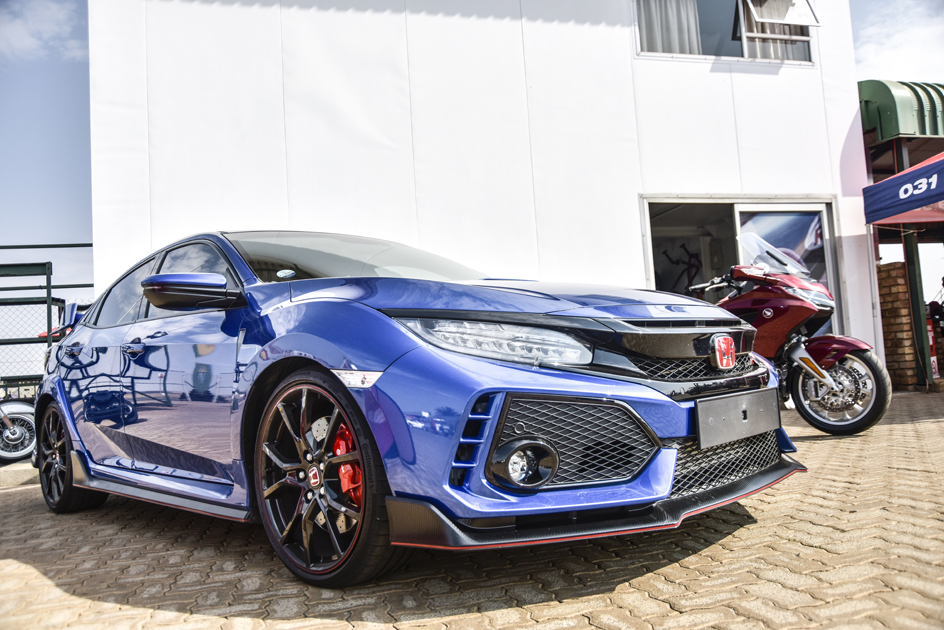 I wish them great success. The world needs the likes of Honda and the other Japanese giants to keep motorcycling's flag flying high!