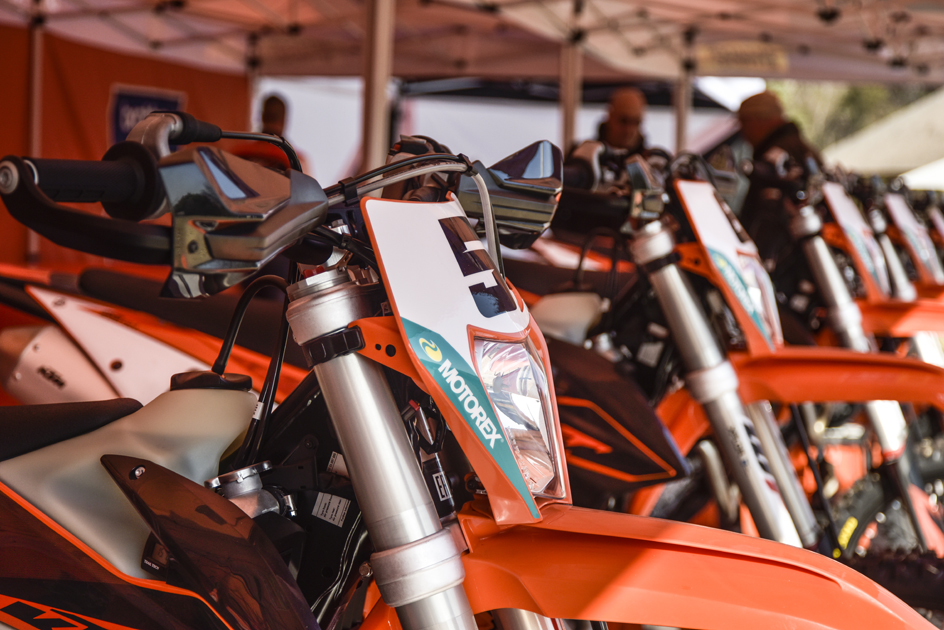 It was with a fair bit of excitement that ZA Bikers accepted the invitation to the 2020 KTM Enduro Model Launch. This is a big deal for KTM as they have worked tirelessly to make the 2020 models comply to their most rigorous standards yet. One has to admire KTM for leading in such a spirited manner when they virtually "own" the Enduro market worldwide. But the fans have come to expect this from KTM in recent years, as the brand seems to go from strength to strength.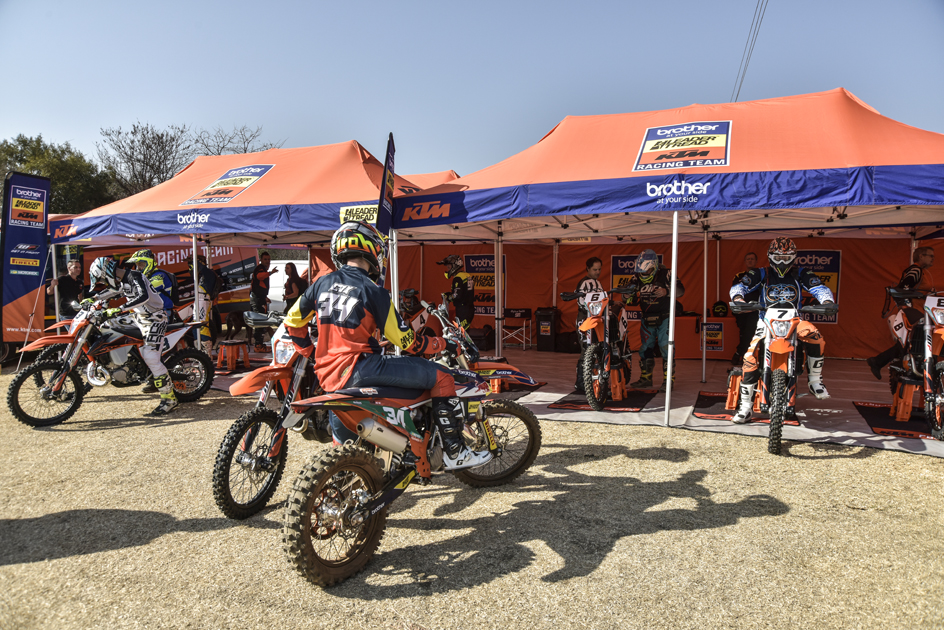 KTM allowed for each publication to bring their own media crew along. In our case, I came along as the resident journalist and we invited Johan Gray, former National and Regional competitor, to give us a high level of technical feedback for the true racers at heart. We will share Johan's comprehensive thoughts later on in this review. It makes for interesting reading, to say the least! And lastly, our ever-present, super photographer, Bjorn Moriera came along to capture many colourful moments through the lens of his camera.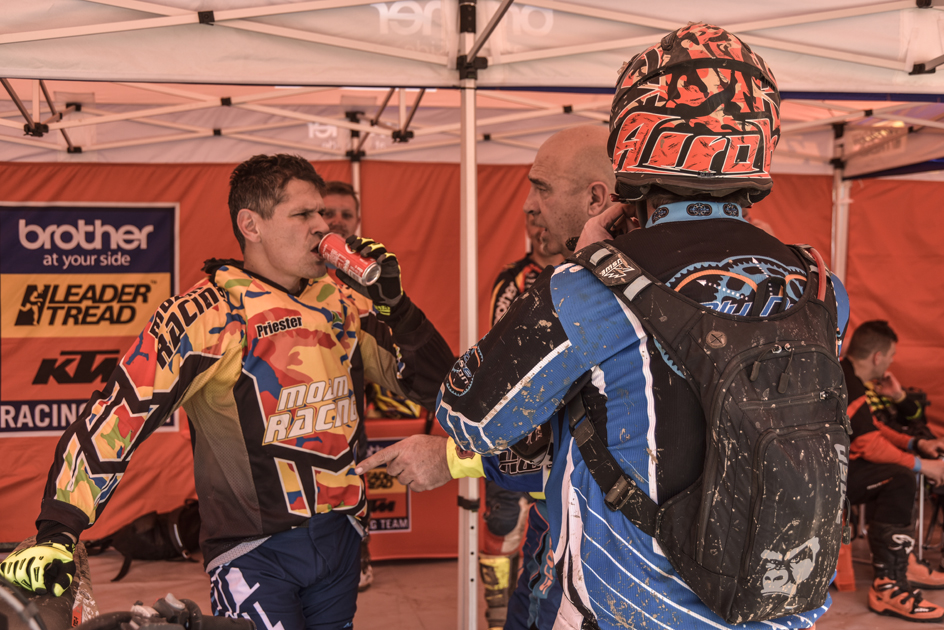 A cunningly well-planned launch was hosted by the well known ADA training and outdoor facility, in the region of Hekpoort, Hartbeespoort dam (www.adasa.co.za). This is a delectable piece of heaven that caters for most forms of "Off-Road" training and is readily accessible to the biking public.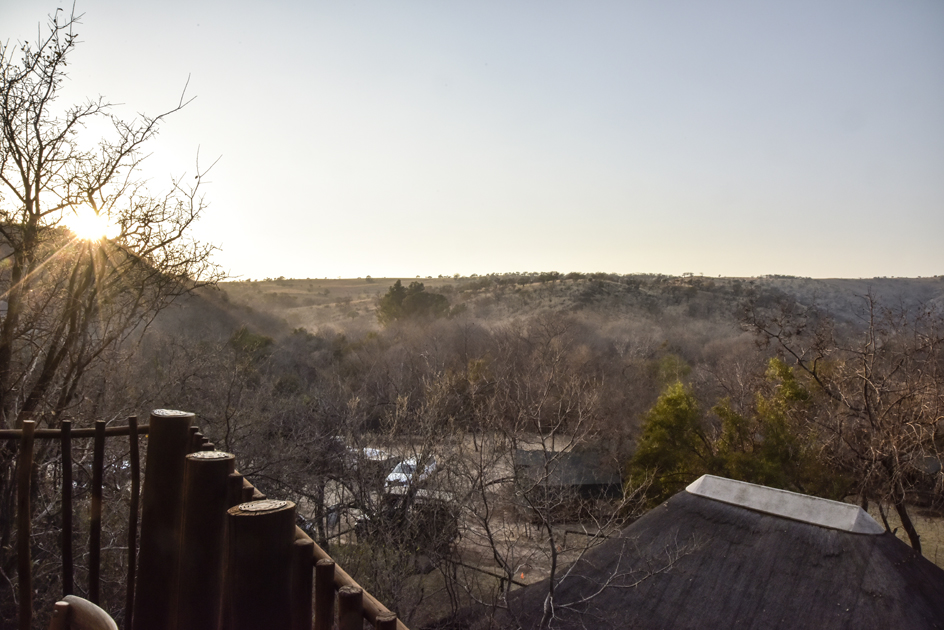 Riaan Neveling and team made sure that they gave us a route to remember. The loop consisted of some flat track bits, lots and lots of rocky, steep hill climbs and equally steep descents thrown into the mix. I enjoyed every moment. Our overnight arrangement included a highly entertaining presentation by Riaan. It is very clear that he has excellent product knowledge accompanied by high passion levels for the brand.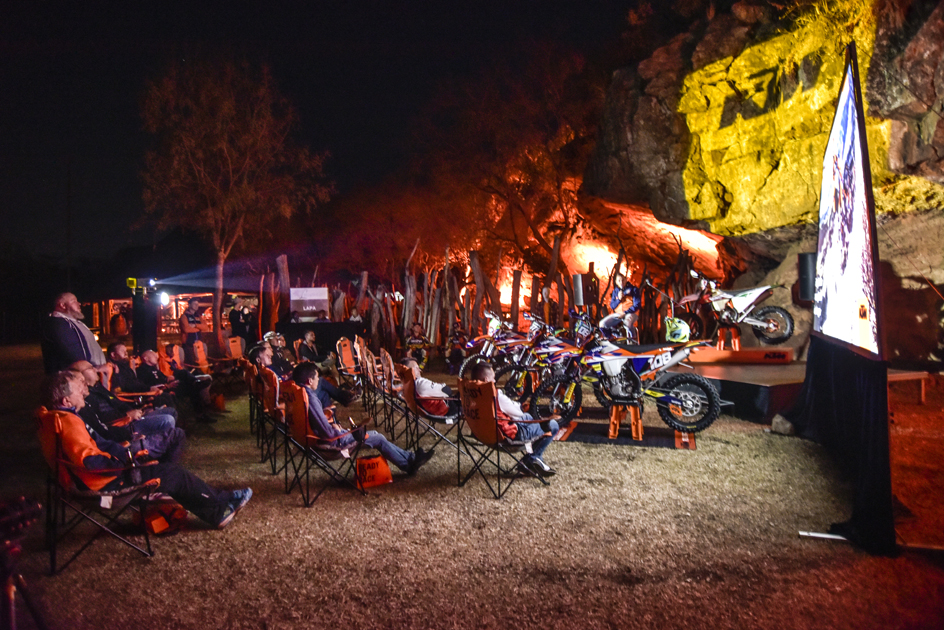 I would describe myself as a "Weekend Warrior". I do quite a bit of enduro riding over the weekends (onboard my 2008 KTM 200 XCW) to keep my skill levels honest and stay in shape. For speed work, I do a bit of flat tracking, primarily at Buffalo Off-Road Park, Sunderland Ridge, Centurion. For hard enduro and technical training, I belong to a group called "Men on a Mission", or "MOAM" in short. The MOAM boys are nuts about the virtually impossible stuff and mostly go riding at least twice a week. I love this kind of riding, although it is very hard on the bike and body. But who cares? As long as it is fun and wholesome entertainment, it is certainly worth the effort.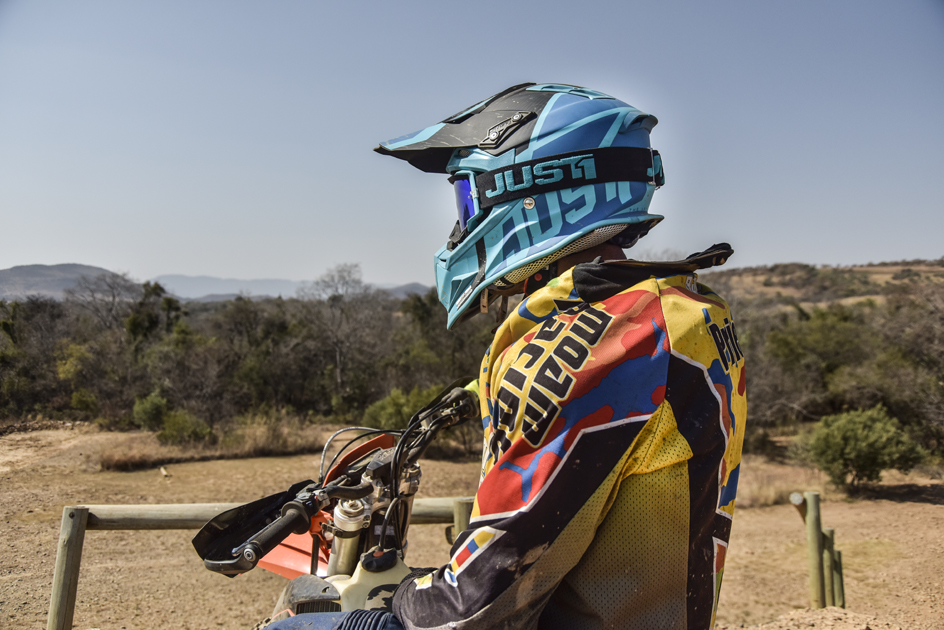 Over time, I have concluded that my 80 kg, 1,76m physique is more suited to the smaller capacity, less powerful bikes. I, therefore, ventured to experience the following bikes and will give my impressions as the aforementioned "Weekend Warrior".
KTM 150 EXC TPI (2-Stroke)
I must admit, this was the bike I was most curious about. During the highly entertaining presentation on the night before, I listened carefully as Bradley Cox, Brother KTM National Race Team member and all-round nice guy explained why this was his weapon of choice.
In his interview, he explained how easily he can race on this bike for 6 to 8 hours during national events, at a serious, constant pace. This is exactly what I found when riding this little gem! The 2020 version is now fitted with Transfer Port Induction or TPI for short. This is a form of 2-stroke fuel injection that allows the engineers much more capacity to work on refining the power delivery to the demands of the racer.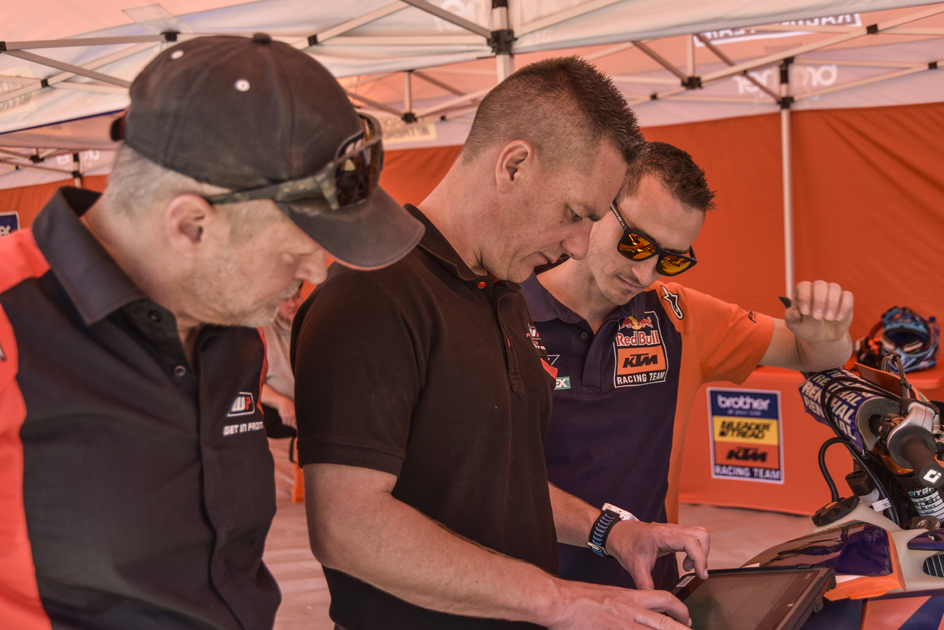 I felt like a much more capable rider as this bike allowed me to throw it around with minimal effort, while all the time crying for more. This bike works best when you "ride-it-like-you-stole-it". Huge fun was had and I can certainly get used to this bike for my technical riding agenda. I have never experienced a lighter feel on an enduro bike. I remember thinking to myself that if this is what the new "WP XPLOR" Suspension is bound to deliver, then this day was just going to get better and better!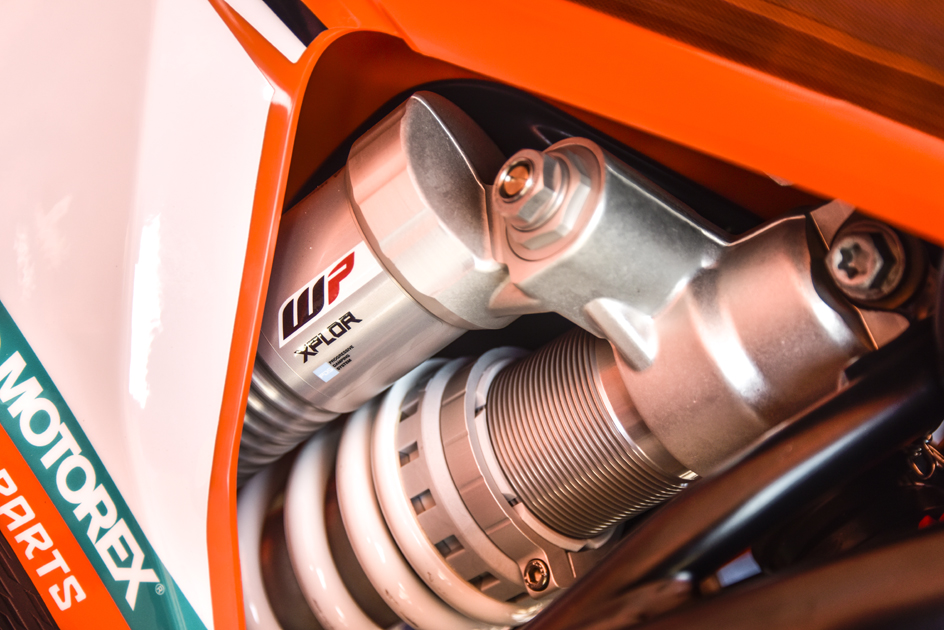 On a few occasions, I was caught out in the wrong gear and had to make haste to rectify this as the power falls away quite suddenly below a certain RPM range. Of course, this is to be expected from a minute, but gutsy engine like this one. Incredible little bike and not surprisingly, my pick should I be in the market for a KTM 2-stroke.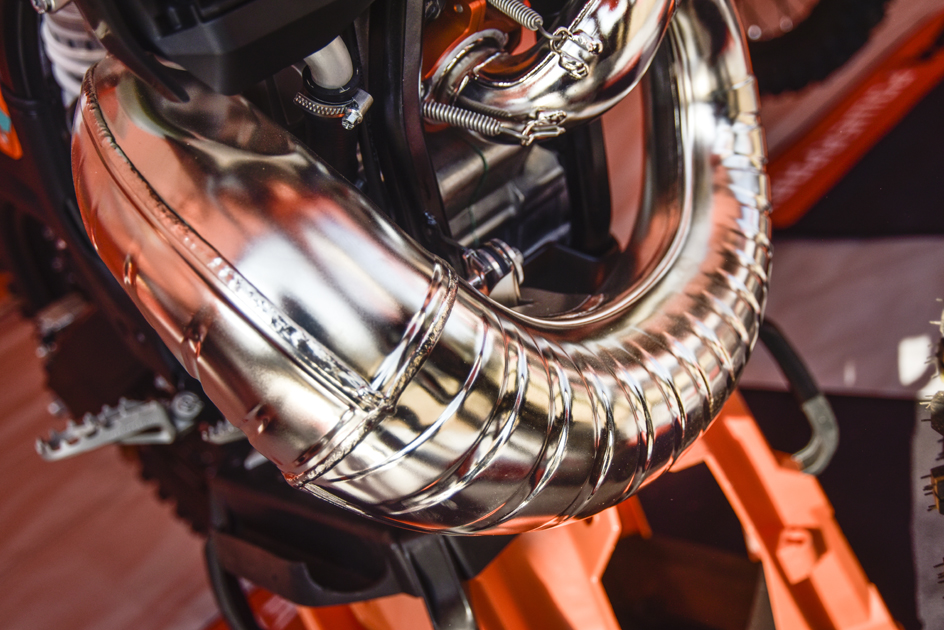 KTM 250 EXC TPI (2-Stroke)
This is the bike that most enduro clergy has talked about in recent weeks. Needless to say, I was very curious to see what this talk was all about. Strangely enough, it was immediately apparent that the suspension setup differed quite a lot from that on the 150 EXC.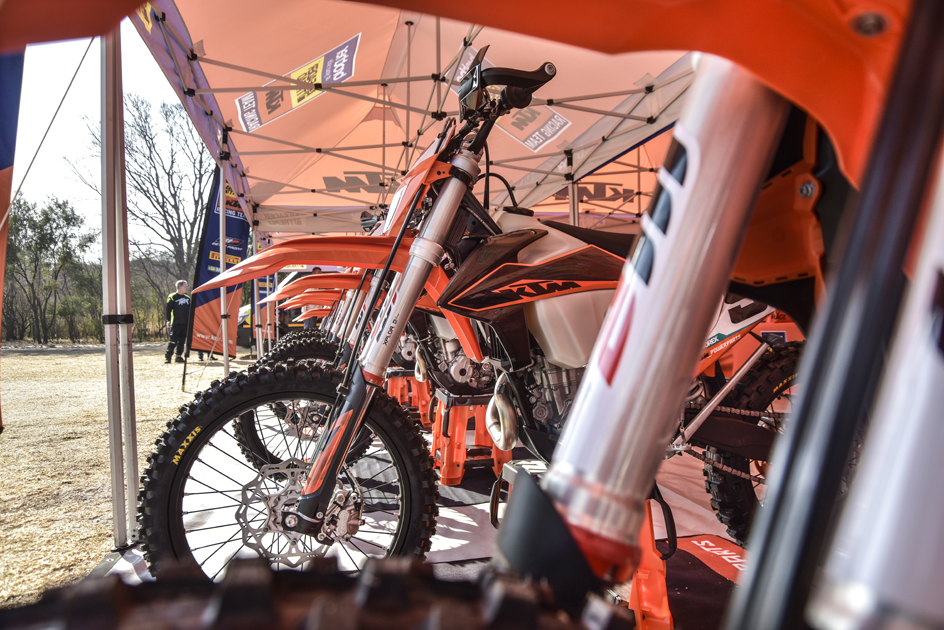 The rider sag on the rear was much more than the bike previously mentioned. Being a shorter rider, I appreciated this, as it was easier to face the very technical sections when the time came to dab a foot or two. On the open, more flowing sections it was certainly not ideal. I am sure that a bit of suspension tweaking can rectify this lot without much ado.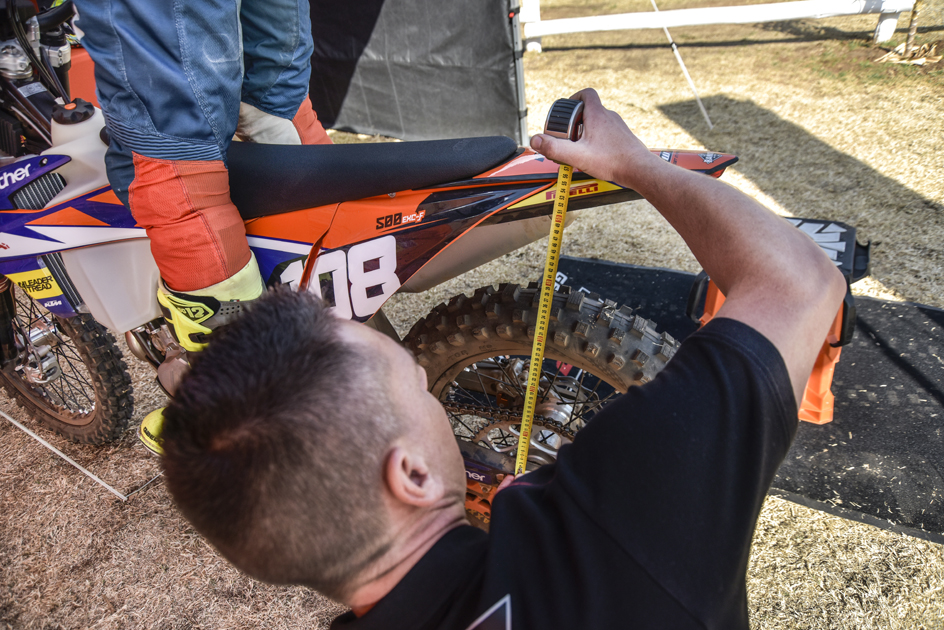 The engine was very quick on the uptake and quite similar to that of older generations KTM 2-Stroke machinery. In my opinion, for hours of very technical riding, this would not be ideal. Instead, I much prefer a more predictable, tractable, almost lazy power delivery. In this modern-day and age, it was not what I expected, so this was not my pick of the crop.
KTM 250 EXC-F (4-Stroke)
Now, this is a bike worth mentioning! For some reason, I found myself on this bike most of the time. The suspension setup was almost ideally suited to all the terrain encountered on the day. The flat track sections was a hoot, although the power delivery was not punchy enough to make the amounts of dust needed to impress our resident photographer. We had lots of fun as I taxied him to various parts of the course for action shots.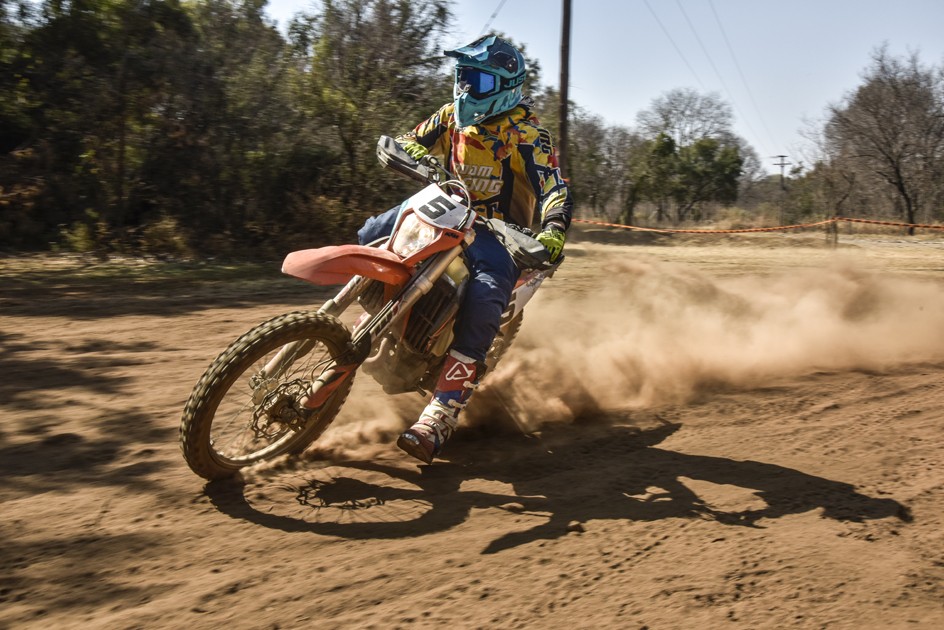 Very easy to ride and enough power to scale just about any mountain. Later on in the review, Johan will elaborate on the longer subframe and narrow construction between the legs shared by all the models. I agree wholeheartedly and there is very little I would want to change on this lightweight beast!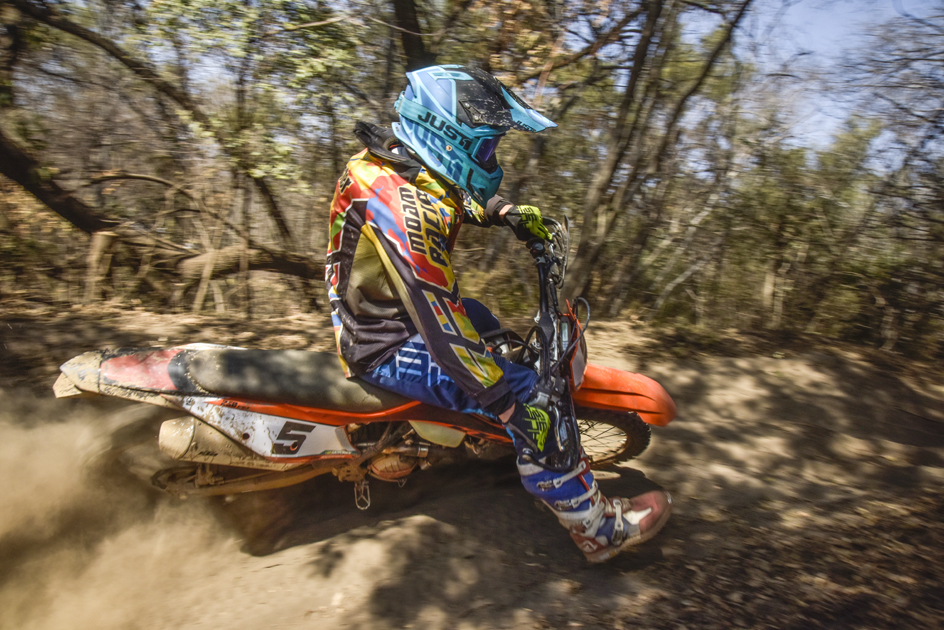 KTM 350 EXC-F (4-Stroke)
In cunning writer style, I have left the best for last. Man, was this the bike to ride! It was on this bike, that the "WP XPLOR" suspension impressed me the most. There was this one rocky, steep incline that needed to be negotiated very skillfully. The medium-sized, loose rocks lay all over the trail and could simply not be steered around. As I hit these obstacles head-on, they became more like stepping stones! The 350 EXC tracked straight in these testing conditions and seldom deviated from side to side. I had never had an easier time of riding this kind of terrain than on the 350 EXC.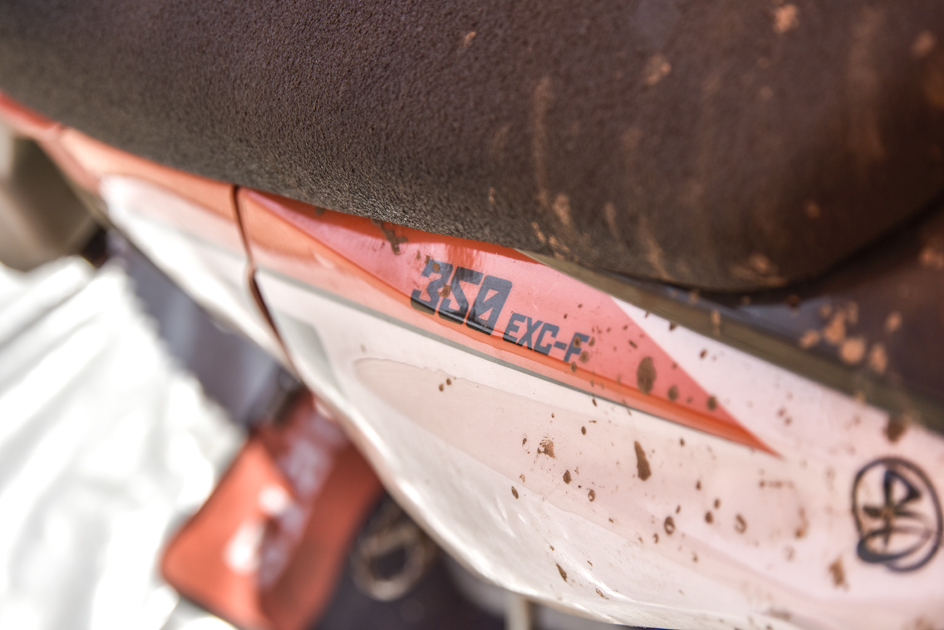 The power delivery is another point worth mentioning. It was just perfect for both the challenging, technical riding as well as the open, fast flat track sections. The suspension was firm but effective and assisted me in making very few mistakes. If I could, I would have loaded this bike on my trailer the same day and taken it home, it was that good!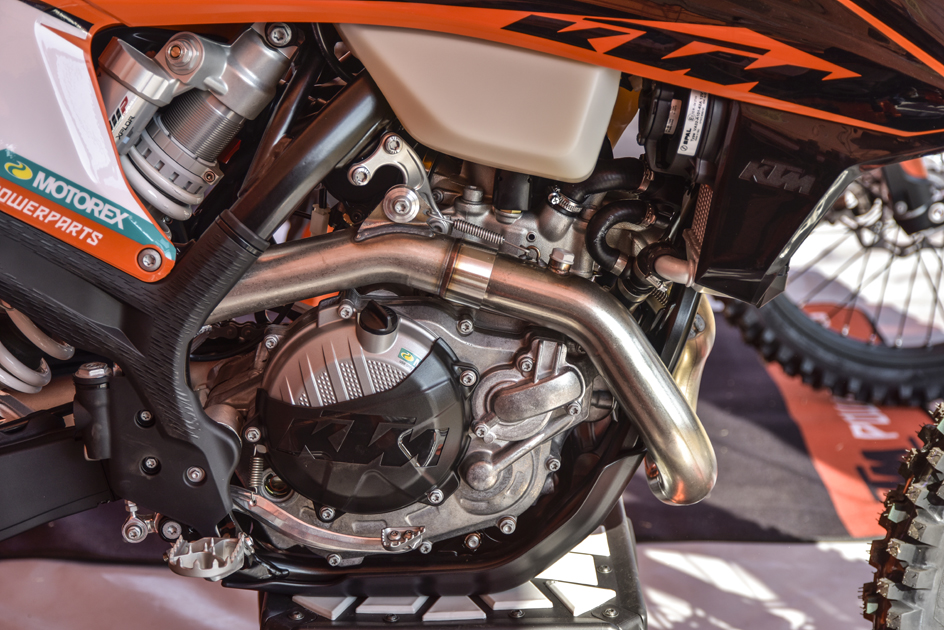 I feel that spending enough time on this bike, will certainly raise my game amongst my weekend warrior clan members. There is certainly one of these in my not too distant future and I get excited by just thinking that thought!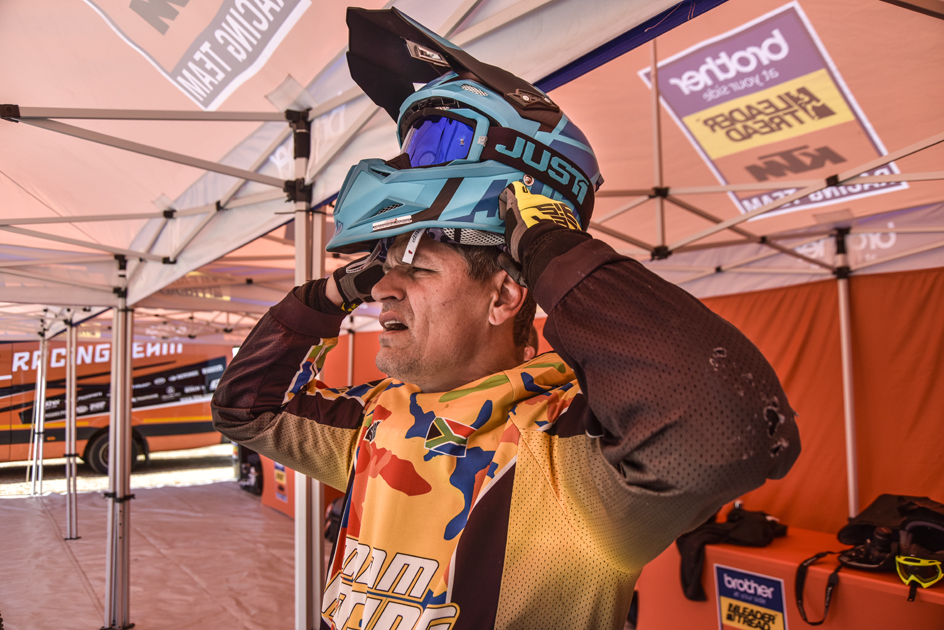 A Racers opinion
Johan Gray started riding in the late seventies, his first race being on a borrowed Yamaha IT 175. This was in 1980 and in no time Johan got hooked on the discipline of MX racing. In 1984, Johan won the "Motorcycle Rider of the Year" award in the SA Defence Force, being part of the bike squad utilising the venerable Honda XR500.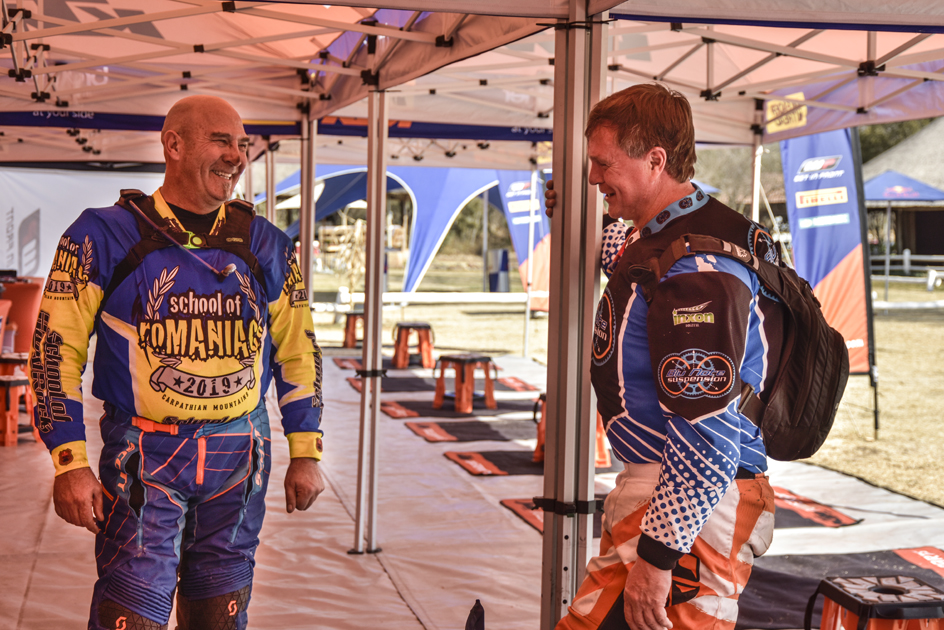 Johan raced MX at club, regional and national level until 2010, finishing on the podium on most occasions. In this same year, Johan started off-road racing in the GOC, later on in the GXCC, regionals and national level, finishing in his customary podium position on most occasions.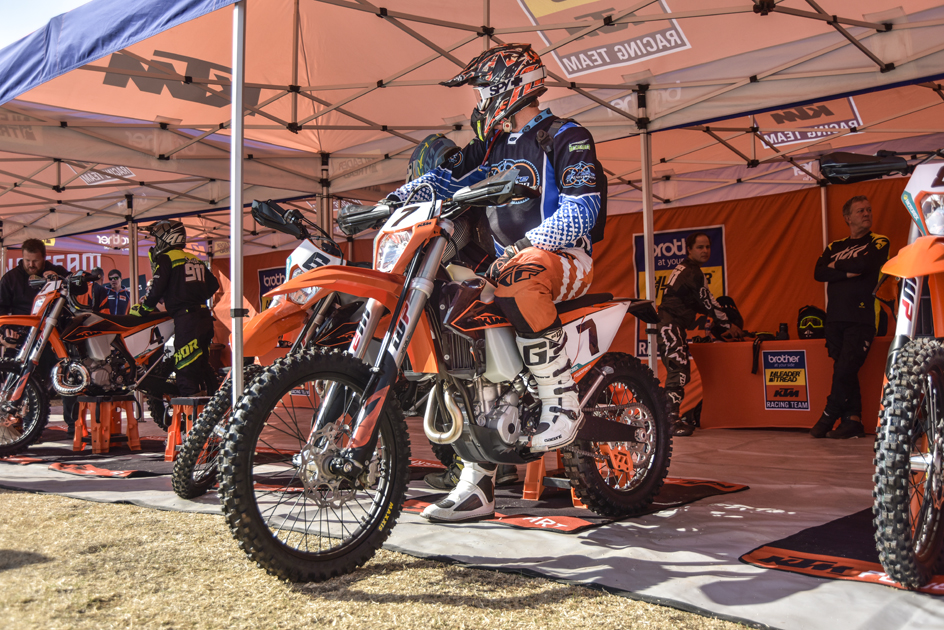 However, most will recognise Johan as the former Chief Motorcycle Instructor at previously mentioned ADA training facility from 2007 to 2015. He is an exceptional coach and still provides specialist training on an "ad hoc" basis.
This is what Johan Gray had to say:
"KTM has not veered off the slogan of being "Ready to Race". Each time they release new models, the bar is raised. Having competed in off-road racing aboard 2016, '17 and '18 models, I found the leap to the 2017 model and beyond as truly noteworthy. But getting onto the 2020 models changed the KTM slogan from "Ready to Race" to "Race!!!!". Two thoughts came to mind as I write this piece; "Beg and Borrow" and "Crowbar". But more on this a little later!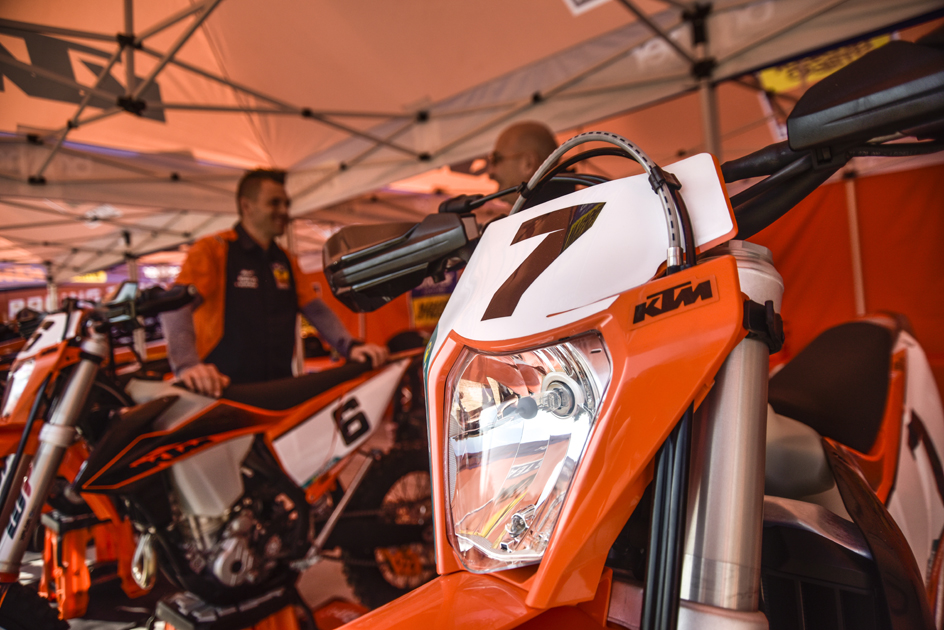 So let's look at some of the aspects that impressed me across the entire model range and then allow me to give a short overview of the specific models that I was able to ride. All riding was done in what my mind perceived to be more extreme than Erzberg, thanks to Riaan Neveling and his crew. I did the easy route, as I am not a rock rabbit and prefer the challenge of racing across the fast and open spaces…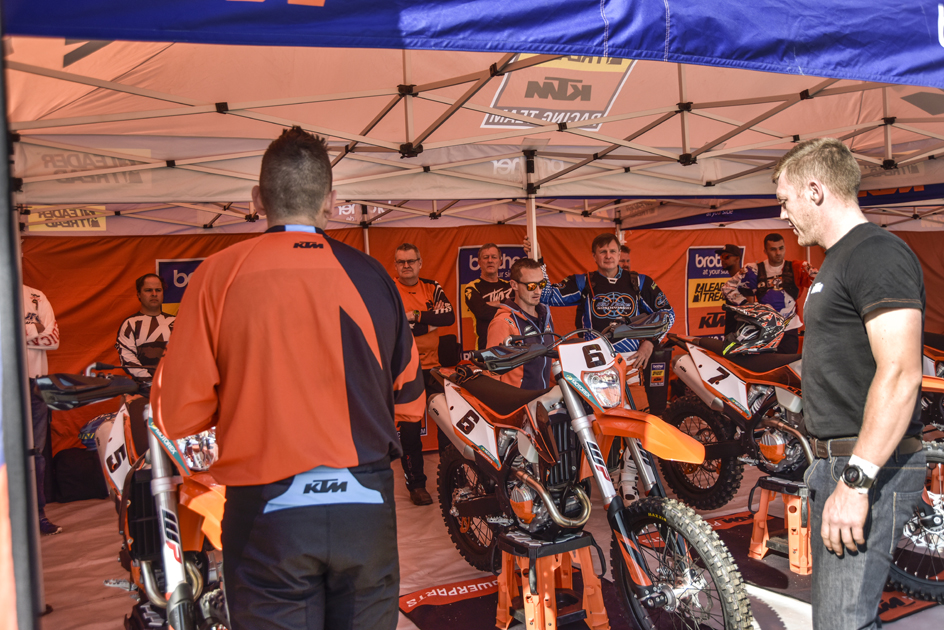 Herewith my breakdown:
Suspension, suspension, suspension!
The mid-stroke fading through fast speed cornering has been dealt with very effectively. Riding in single, rocky tracks up and down hills and through slate strewn quarries, the suspension never faulted.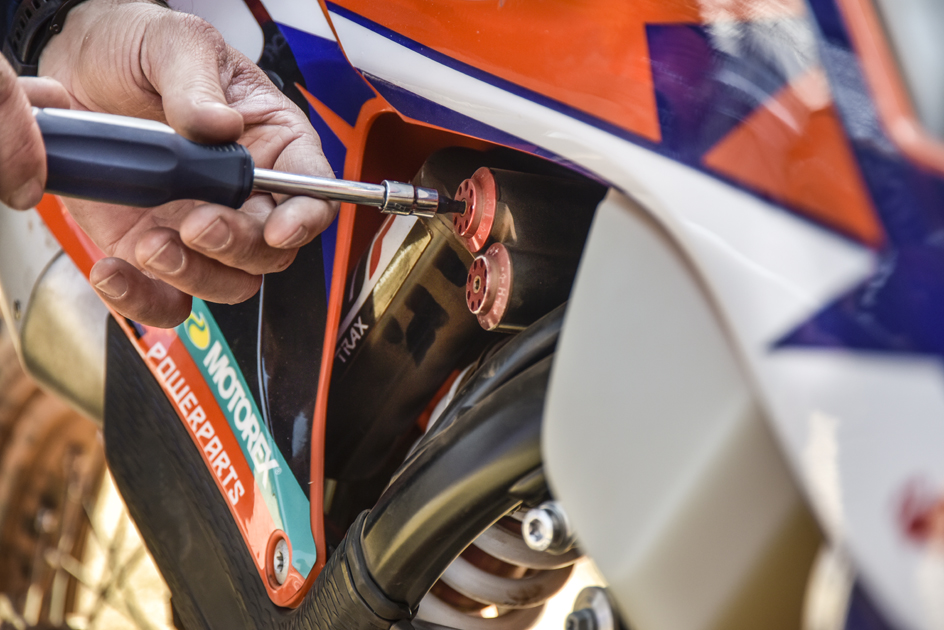 I also experienced no deflection, as is typical of suspension with an initial stroke travel that is too stiff. I felt like I could ride all day. With minor setup and tweaks, you could reduce your riding efforts dramatically.
Comfort
I have not been on an off-road bike since I stopped racing in July last year. On the day, we spent a lot of hours in the mountains riding all the bikes with a loop of between 40 to 45 minutes, about the same time as a fast-paced GXCC race loop. Once over the initial settling in, I felt like I could go on for the whole day, with no rest in between rides, just hydrate and go! The seats were very comfortable whenever one needed to sit, as the additional 40mm length of the subframe added more space for flat out, open riding, lying flat on the tank, as well as getting the weight further back on the long uphill climbs, which achieves greater traction.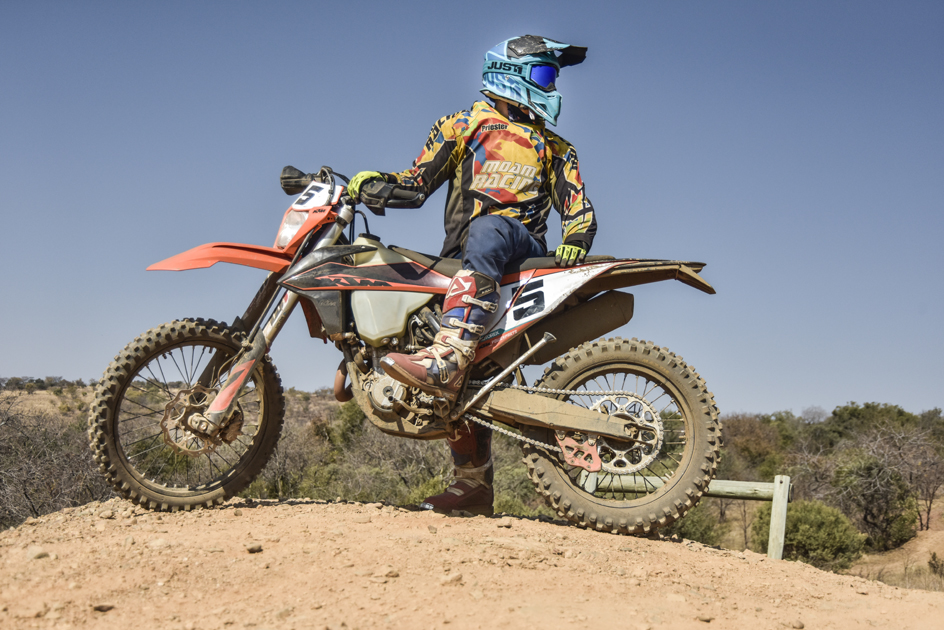 Ergonomics
With narrower shrouds, getting a leg out for cornering or general movement is effortless! On previous models, I used to destroy the shrouds keeping knees against the bike. With both footpegs tilted inwards, there is much less strain in keeping the ankles and inner legs against the side of the bike when standing, reducing fatigue on the arms which in turn can be more relaxed, improving handling characteristics.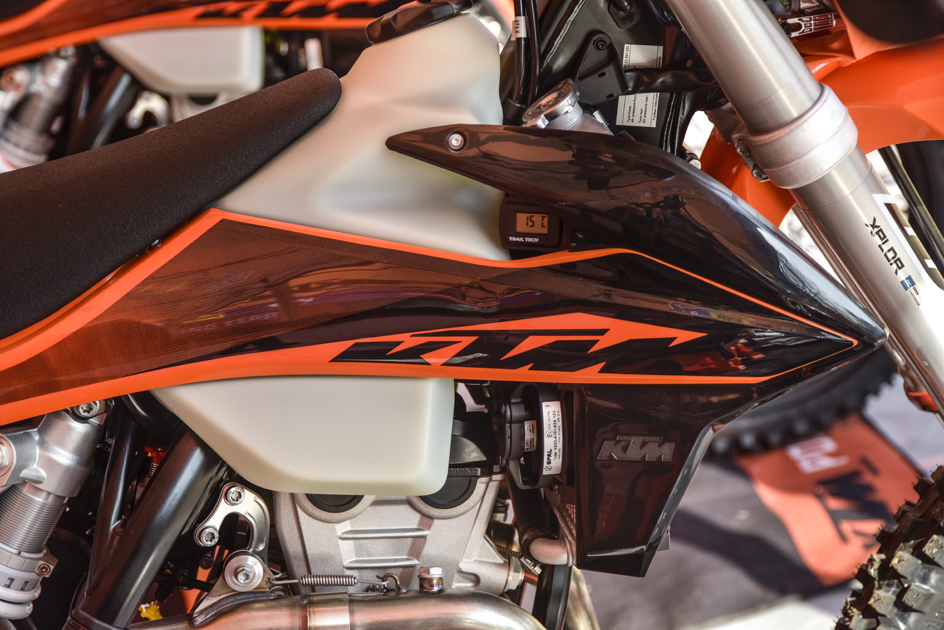 Power delivery
All the bikes have great low down torque, put the bike in second, pending the bike you ride and just nurse the power and in return, you get so much usable power and traction.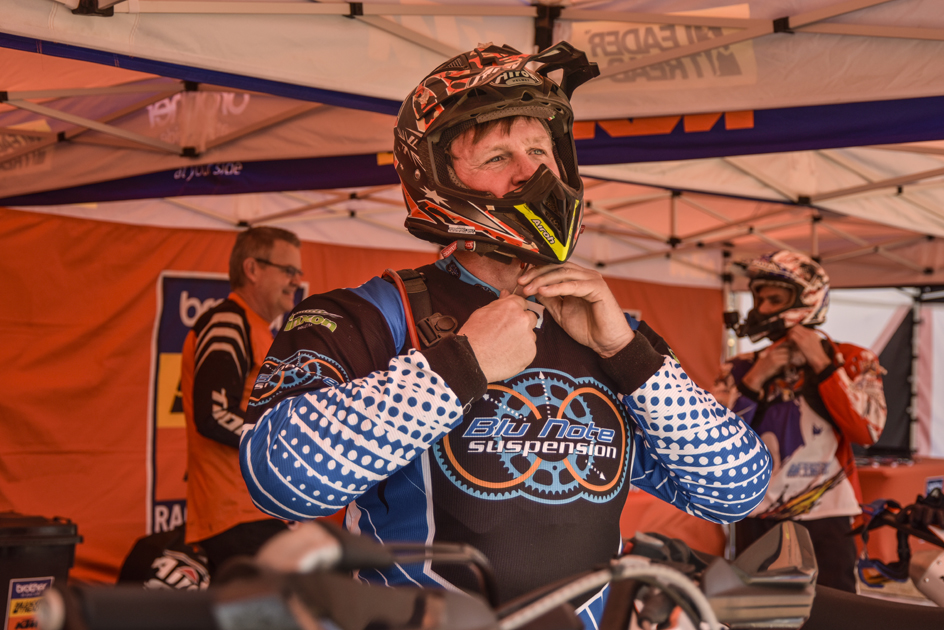 Some model specific comments on the bikes I managed to ride:
KTM 150 XC-W TPI
What an amazing bike! Great low down torque for climbing and technical terrain. The transition from the torque low down in the rev range, all the way to the powerband is ultra controllable. Once into the powerband, it just kept pulling and revving.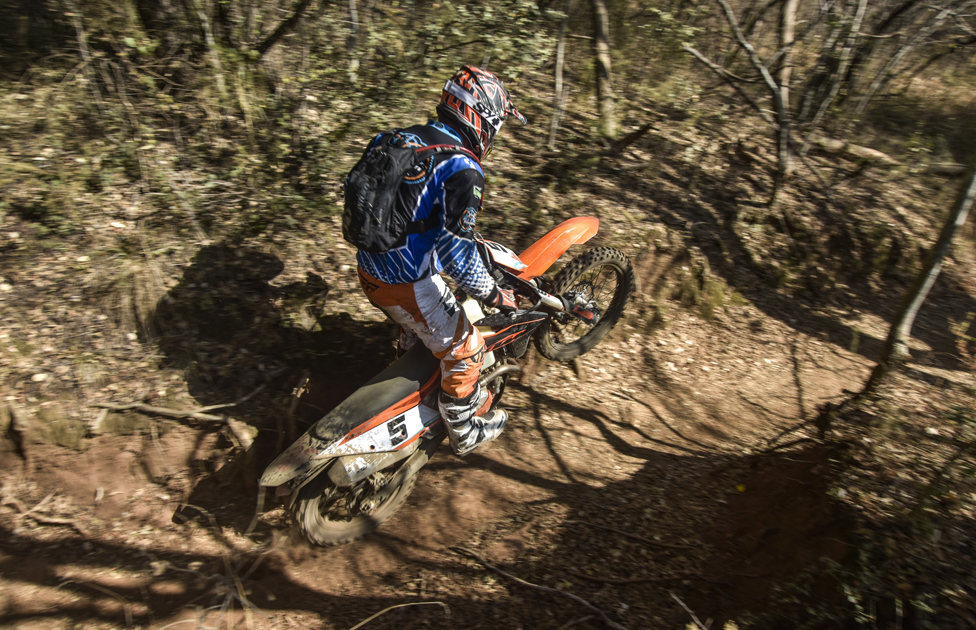 I rode the 2017 model and it impressed with cornering as you can brake very late into a corner and just keep the momentum right through, no fighting to keep it in line. Yet on corner exit, the bigger bikes just leave it behind on most occasions. The new 2020 with the TPI torque addition makes cornering even more fun!
KTM 250XC-W TPI
I heard a lot about this bike from other launches and everyone was very impressed. I did not gel very well with this bike, possibly due to the fact that I am more adept to four-stroke riding. The bottom torque was excellent but felt a bit short before it jumped into an angry powerband.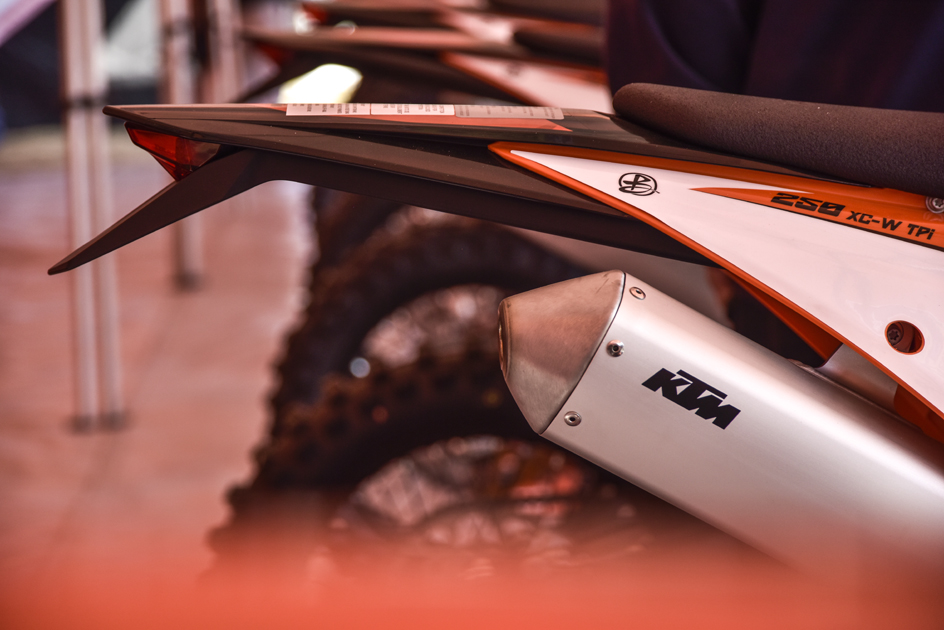 The front end felt very light, again maybe due to the fact that I am used to heavy four strokes and also not being a rock rabbit. For off-road cross country, not my choice, but for a two-stroke expert and rock climber, magic would be possible.
KTM 250 EXC-F
Wow! My wife Zanda used to race on a 2017 250 EXC-F. She was impressive on it, but with this bike, with its increase in bottom-end torque, she would have excelled even more!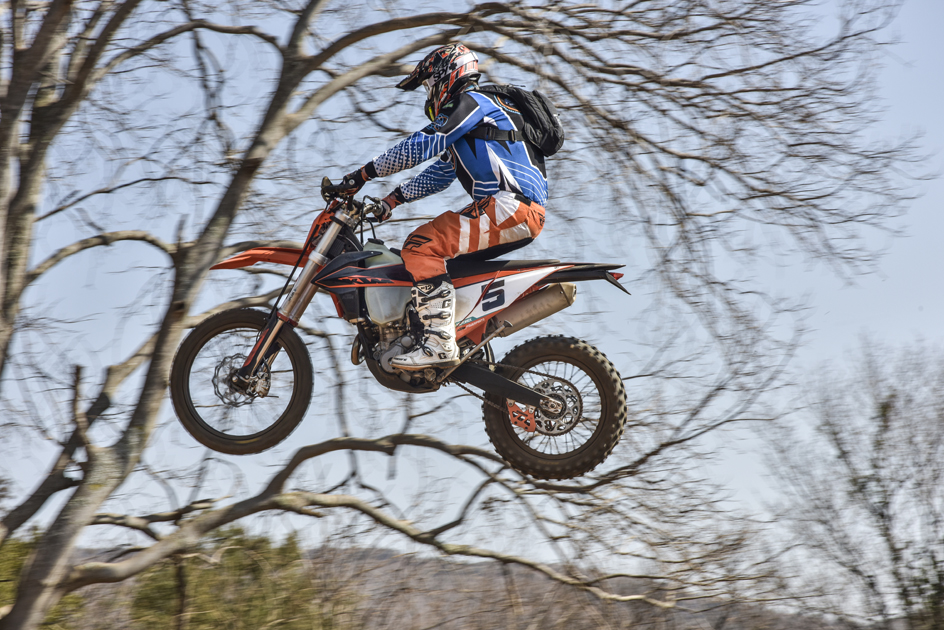 Going through fast corners, the torque gives so much confidence and traction as it propels you on to the straights with little fuss.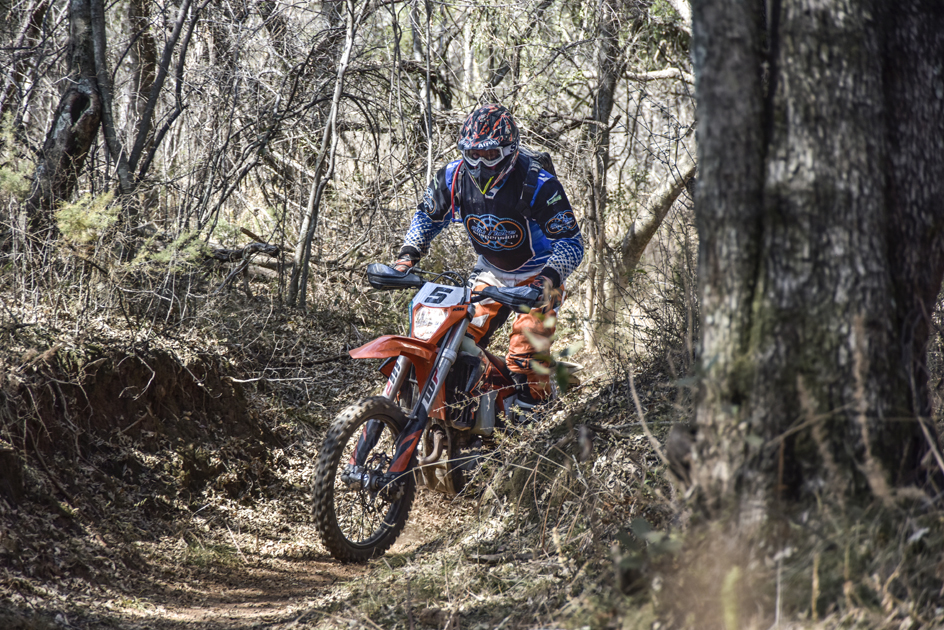 KTM 350 EXC-F
Remember the crowbar I mentioned earlier on? Climbing on this bike, they would have to use a crowbar to get me off. It just works. In the past, I could never understand the fuss about the 350 from people that raced with it, but this new one is in a league of one, especially in the terrain we rode. I felt like I could actually ride the rock stuff and I would be able to do it all day.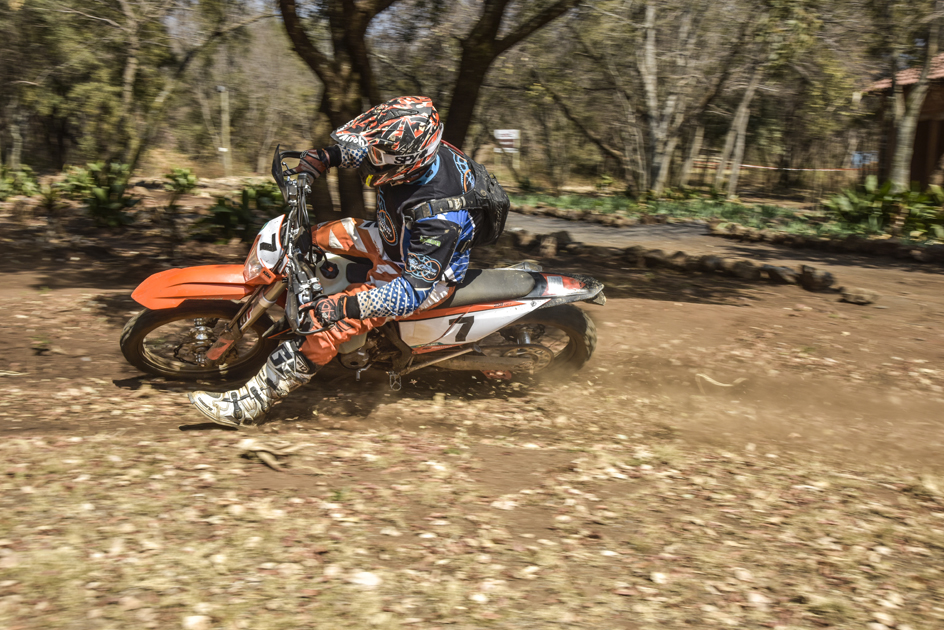 The power delivery is precise, controllable with enough torque to climb, limiting the need for clutch intervention by the rider to safeguard the bike from stalling. The suspension in standard trim did not fade or deflect and even after a long ride in what I perceived to be rough, my energy levels remained, as I felt stronger than on any other "technical" ride.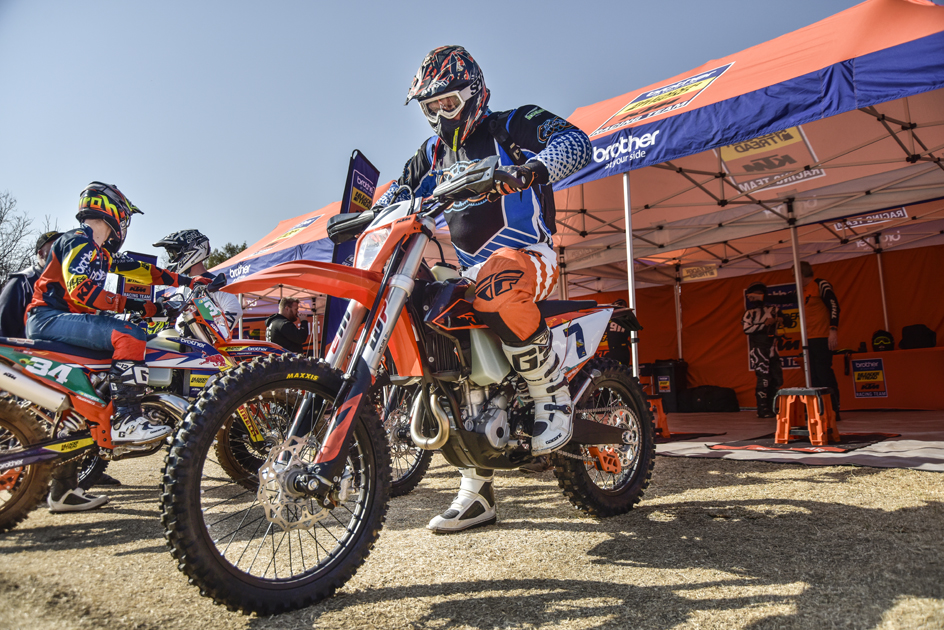 KTM 500 EXC-F
I will always remain biased to the 500. Being a multi-season bike, it does everything well. Power delivery is precise and manageable, you feel like you are on top of the world, the bike being smooth and fast at the same time. Once you roll on the power it accelerates smoothly. The low revving engine surprises you very quickly as you prepare to overshoot the next corner, scrambling for the brakes.
The suspension is much stiffer than the other bikes, no dive in front through corners, even on the rock-strewn sections, it does not transfer a lot of the terrain back to the body, you can hold nice and loose. Lying down flat on a straight it is stable and predictable. You can simply nail big jumps and it can even handle big "over jumps". I just believe in this bike!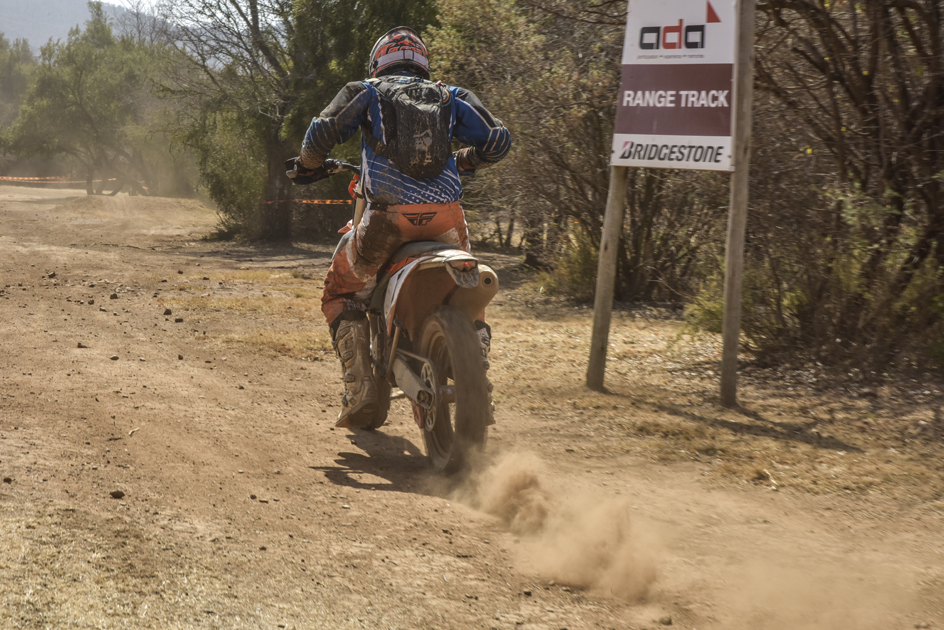 Unfortunately, time ran out and I could not ride the KTM 300 XC-W TPI and the KTM 450 EXC-F.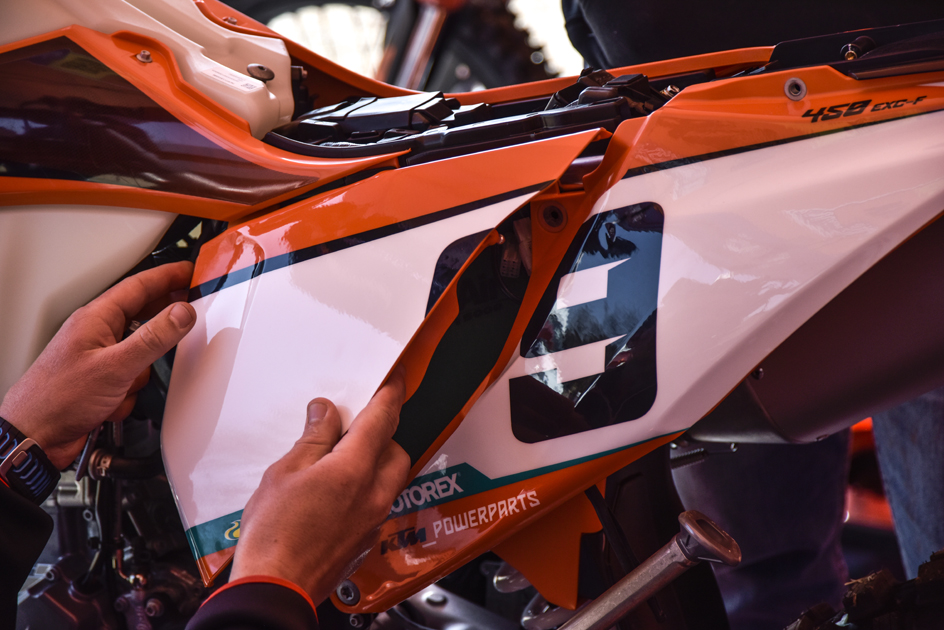 The 2020 range will simply blow your mind! Now comes the time to "beg and borrow", you just have to make a plan. These models will certainly allow you to step up your game!" Said Johan Gray.
Riaan Neveling's departure
On a less pleasant note, word came out that Riaan Neveling, Marketing Manager at KTM SA, is leaving our shores in October this year, to answer the higher calling in KTM's home country of Austria. Working with Riaan has certainly been pleasant and there was always a plan to be made whenever we needed assistance from his side. We wish Riaan and his household all the best for the journey ahead and hope to see him again in the not too distant future.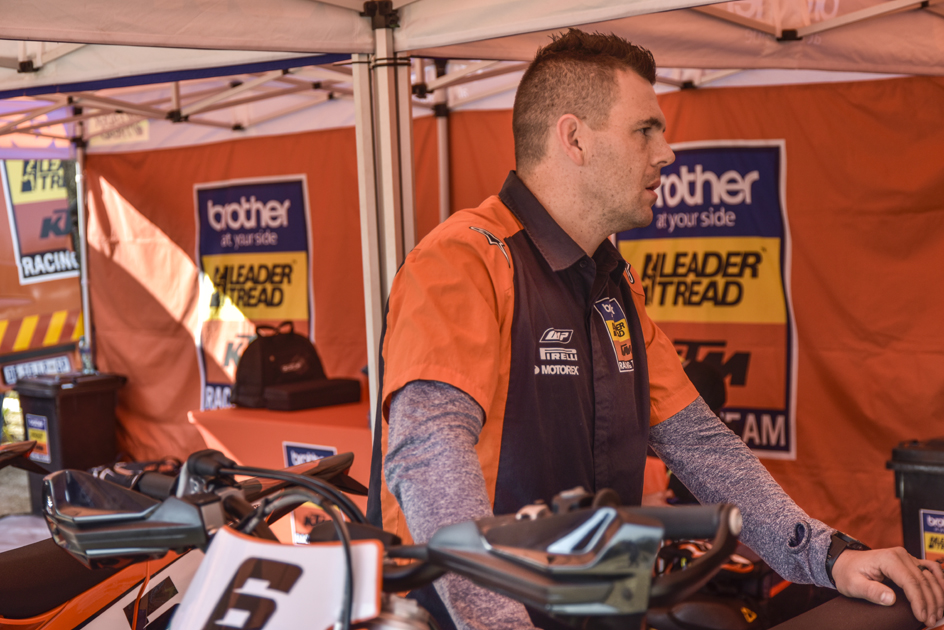 In conclusion, I remember riding home aboard my trusty adventure bike, reminiscing about the last two days of fun, laughter and riding in the most pleasant terrain with equally pleasant individuals, thinking that life will always embrace those that run towards it.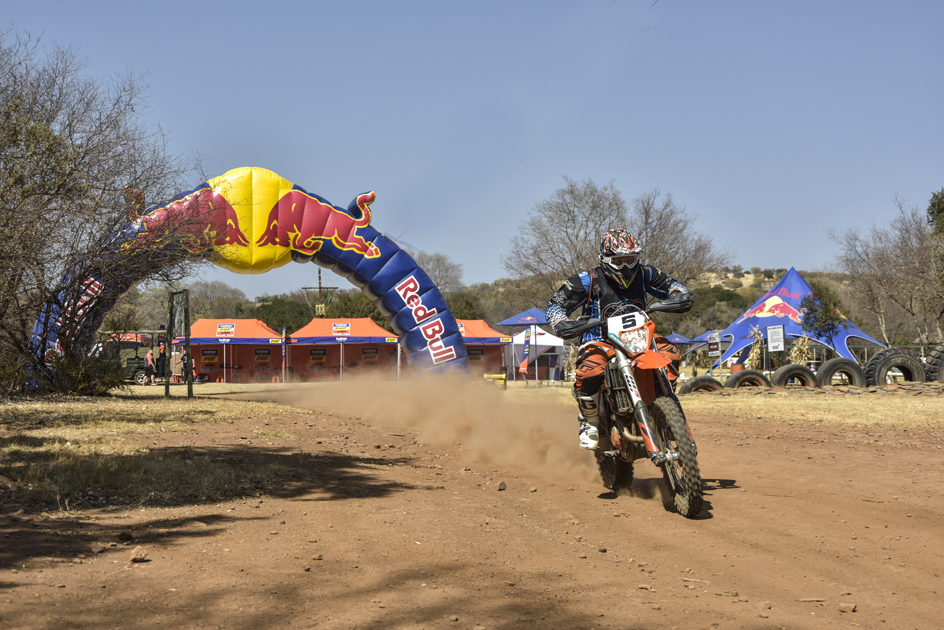 Now is as good a time as any to clear the busy schedules, reset our goals and ride from sunrise to sunset, in a world less travelled, a world of tantalizing beauty and endless possibility.
For more information on KTM's 2020 Enduro line-up visit: www.ktm.com