Our story takes place in 1995, in an industrial town of Iwata, Shizuoka, Japan.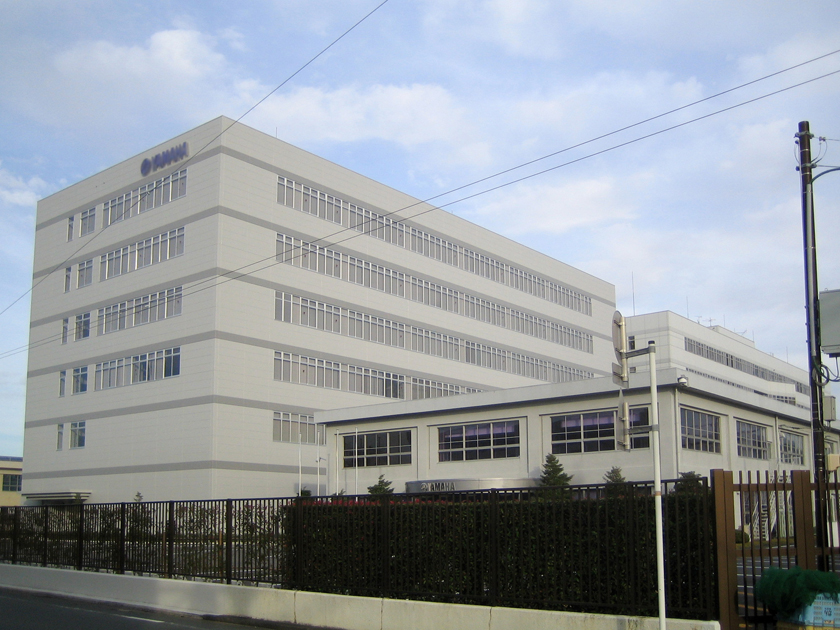 I can only picture the scene looking somewhat science fiction like, with Kunihiko Miwa the engineer tasked with creating the next generation of Yamaha sportbikes. Kunihiko Miwa or better known as "'Mr No Compromise", was given the task of bringing the very first R series model to life. At the time Honda had the groundbreaking machine, the CBR900RR FireBlade which made most of the competition look a bit porky and short-legged. Yamaha wiped their tears aside and Kunihiko Miwa put countless hours of design and development into what was to be the first R series, Yamaha. Less than two years later, the world was to see this astonishing creation, the 1998 Yamaha YZF-R1 and a year later the YZF-R6.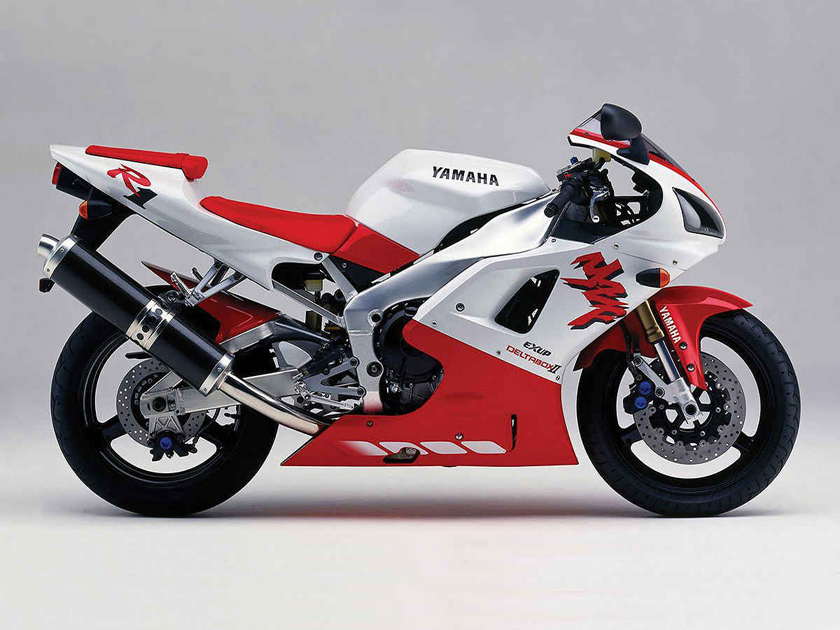 With years of success in racing, Yamaha's R series has proven that they are a force to be reckoned with. A few years down the line Yamaha launched their first YZF-R3, a first for Yamaha twins and a great entry into the entry-level sports bike class. I was 18 at the time and the 300cc sportbike category was filled with great options such as the KTM RC390, Honda CBR300R, Kawasaki Ninja 300 and the Yamaha R3. As a young petrol head, I always loved racing-inspired bikes and when the R3 was launched back in 2015, I was a bit bummed, to say the least. When you look at the R series family tree and acknowledge all the racing heritage and pedigree, you'll understand why I was bummed. In other words, Yamaha's first YZF-R3 didn't deserve the mark of the R in my humble opinion.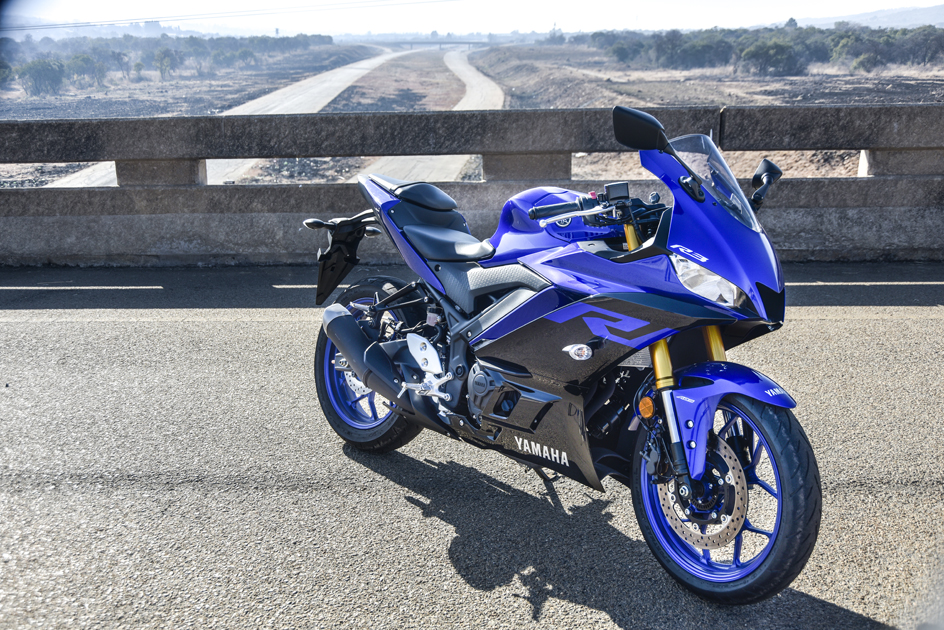 Watch out! It's 2019 and Yamaha have gone back to their roots and their roots being, building race bikes for the road. I'm just going to say it because I can't wait until my next paragraph. She is so damn gorgeous! The obvious difference for 2019 is the styling and boy am I happy about that! The DNA of the R series is ever so present and if you didn't know any better you could easily get the R3 mistaken as being an R6 and at a degree difference an R1.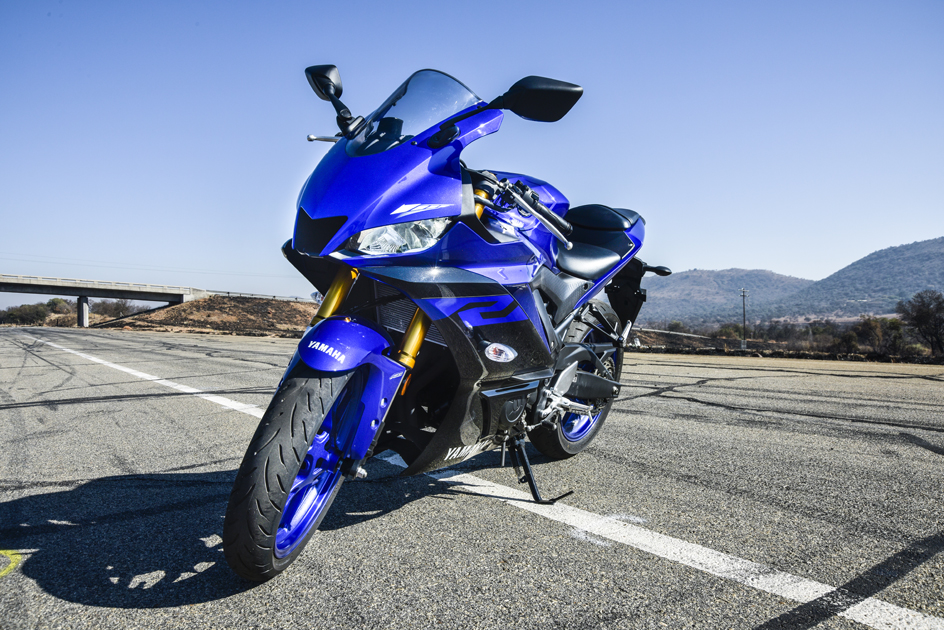 Don't let these new fairings fool you, Yamaha has invested quite a bit into wind tunnel research for their M1 MotoGP bike and thought it could come in handy at some later stage. The R3 was put through its paces in the wind tunnel and Yamaha claims 7% less wind drag than the predecessor, which translates to a higher top speed. During my commutes and sporty rides on the R3, I definitely felt way better wind protection compared to the first-gen.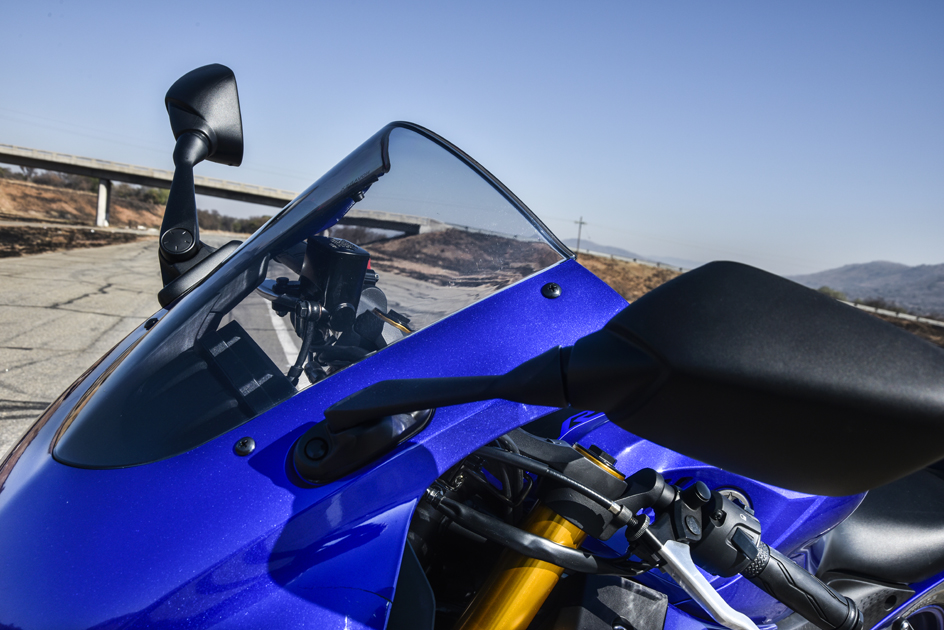 The longer I ceased to blink, the more racing-inspired design I start to see unfold. The narrow front fairing has the ever so prominent M1 styled air scoop, which cervices as a design feature rather than a functioning one. A good looking body is nothing if you don't have a face to match it and Yamaha has given the R3 a racy front fairing that puts the rest to shame in the looks department for sure.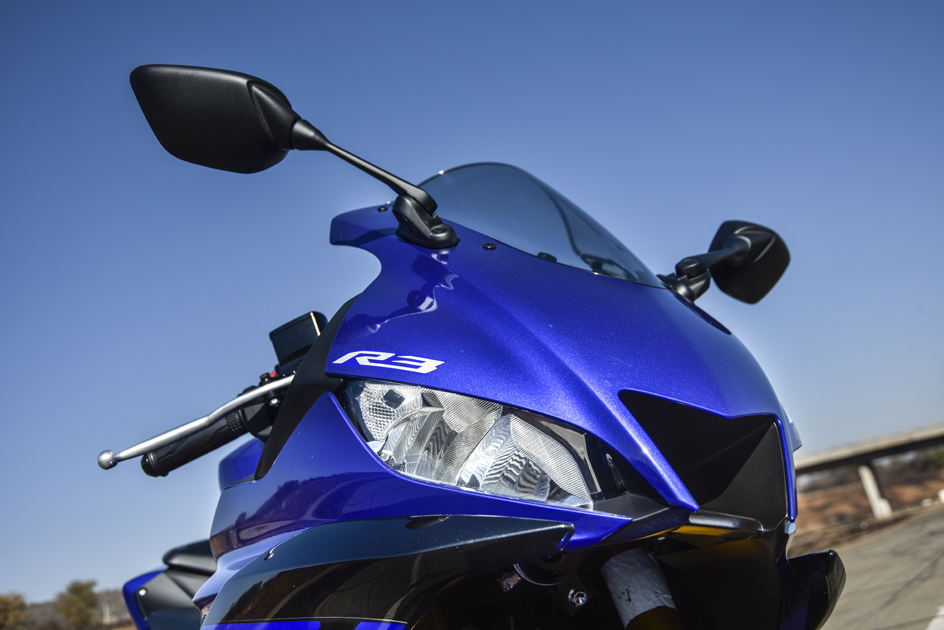 A swing of a leg and we are ready to get going. The YZF-R3 cockpit is compact, top quality and as the bacon puts it, firm but comfy. You are greeted by a tank with racing-inspired slits, a trick slotted triple tree and gauges inspired by Yamaha's early M1 Magneti-Marelli units. Turn the key, flick the switch, pop her into gear and off we go.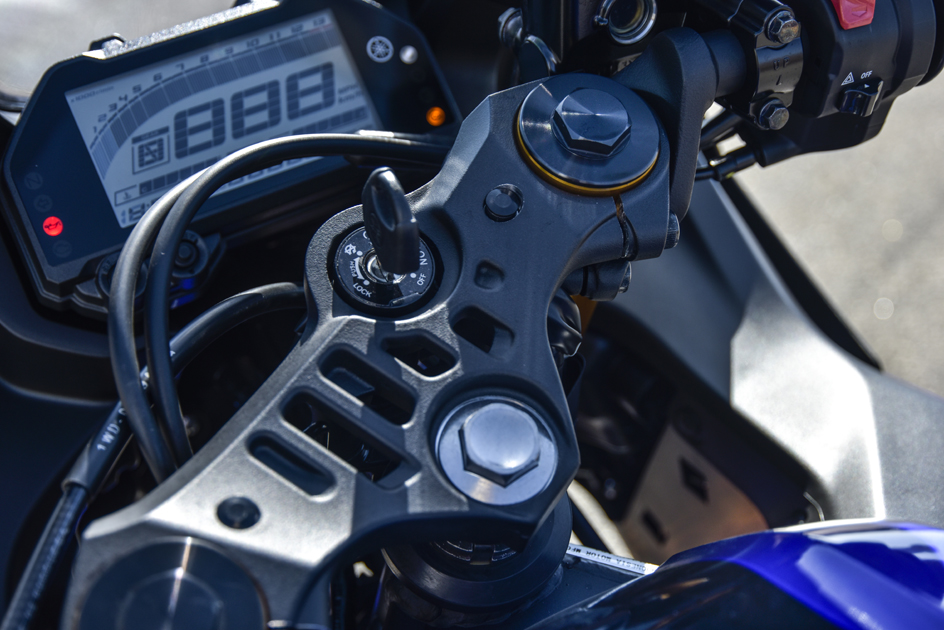 Right off the bat, I could feel that Yamaha stuck with the 321 cc parallel-twin and steel trellis frame but Yamaha was clever and invested money elsewhere to further improve their package. The biggest change from a rider's perspective is the suspension, stiffer sprung as well as increased rebound damping and increased compression damping. The now Öhlins look alike front inverted forks from KYB, give the R3 an increased premium look and boy do they work well.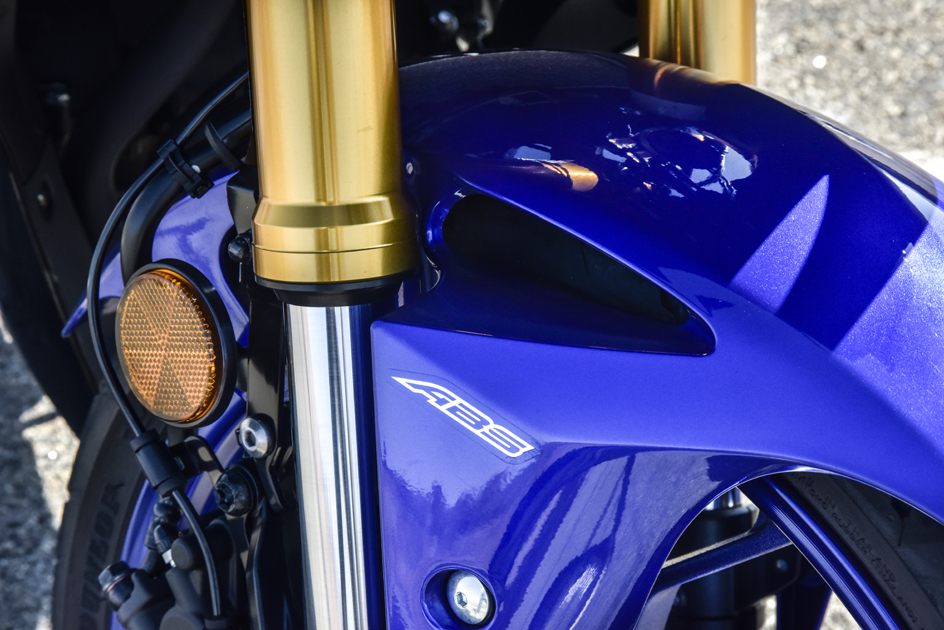 With these remarkable suspension changes, I felt myself leaning on the front end grip and placing full confidence in the Pocket Rocket. The Pocket Rocket comes now fitted with Dunlop's GPR-300 SPORTMAX tyres, which is an awesome tyre that I've done plenty of clicks on and a massive upgrade compared to the older-generation Michelin Pilot Street's. The reason why I like SPORTMAX is that they warm up quick, great replacement for OEM tyres and they have predictable slip when on the edge.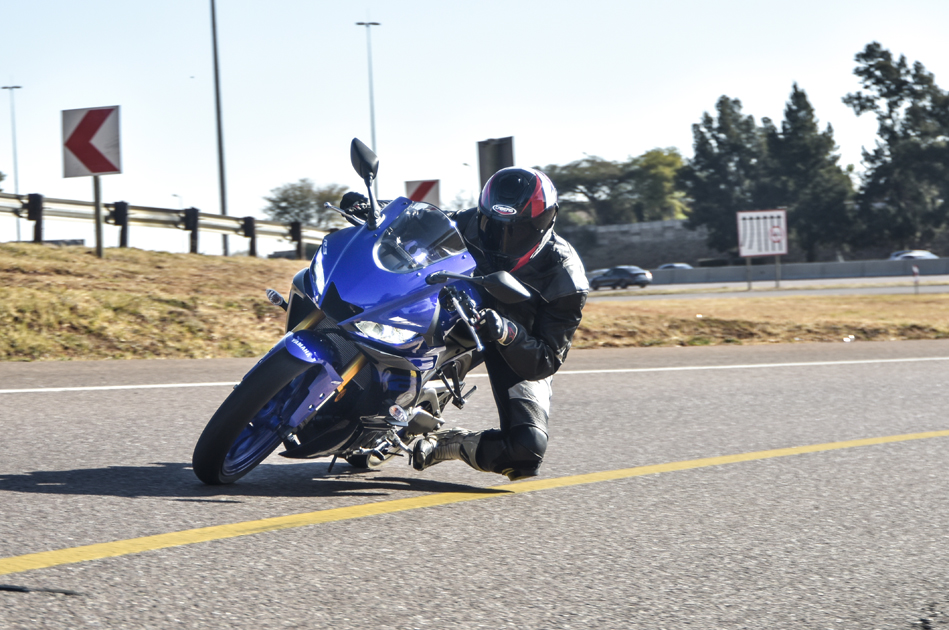 The Pocket Rocket's 321 cc motor doesn't have the most tractable power compared to its competition but it's definitely no slouch when you get the Revs up. 41 hp at 10 750 rpm and a little under 20 Nm of torque at 9 000 rpm is what Yamaha claims. What this translates to on the road is a comfortable and easy bike to ride in town and once the R blood kicks in, a really fun and revvy motor that just wants to play.
Every road comes to an end I'm afraid but when it does Yamaha's brakes get the job done. From a visual perspective, the callipers seem unchanged. So the better braking feel, power, and responsiveness must be down to better pads and stickier rubber.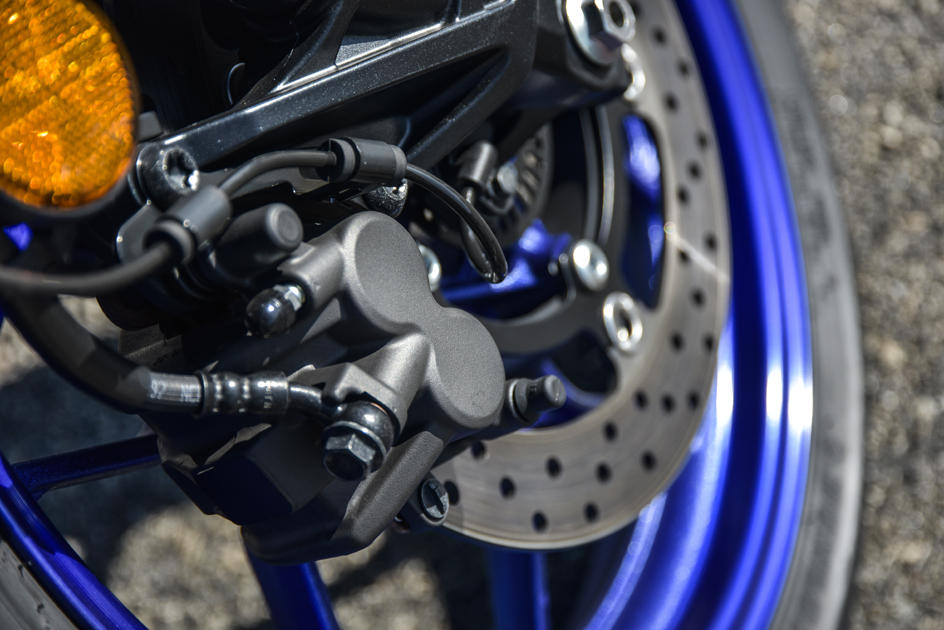 If you were to do the daily commute on the Pocket Rocket, you may need to know a few things first. Yamaha has really built a compacted bike here and what that means is, you've got minimal legroom, a shorter and even lower reach to the bars which means for anyone over 176cm tall, this may be an issue. But I hear pilates and yoga classes won't set you back much unless your bud's find out then you'll have to get some help for that too. All jokes aside, the YZF-R3 can easily cope with the daily commute with the right passenger on board.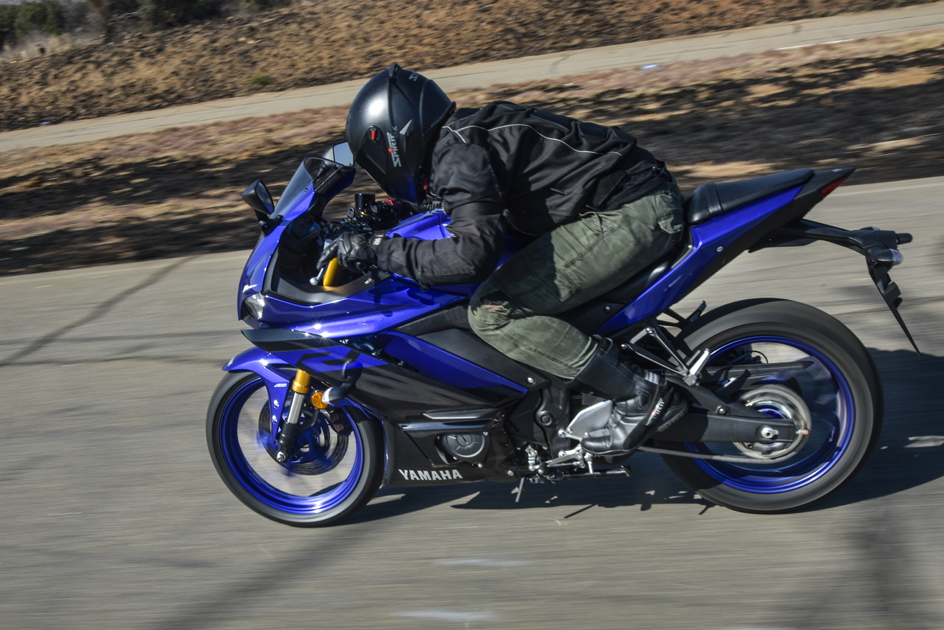 With the revised tank, you still have your 14L of fuel and I was happy to see 298km on my trip before the last fuel bar on my dash disappeared. Fuel efficiency on a Sports bike is great because that means more time to play and with a decent 21.3km/L, I found myself smiling because I'm used to turning the throttle and seeing my fuel runout as quick as my rev's.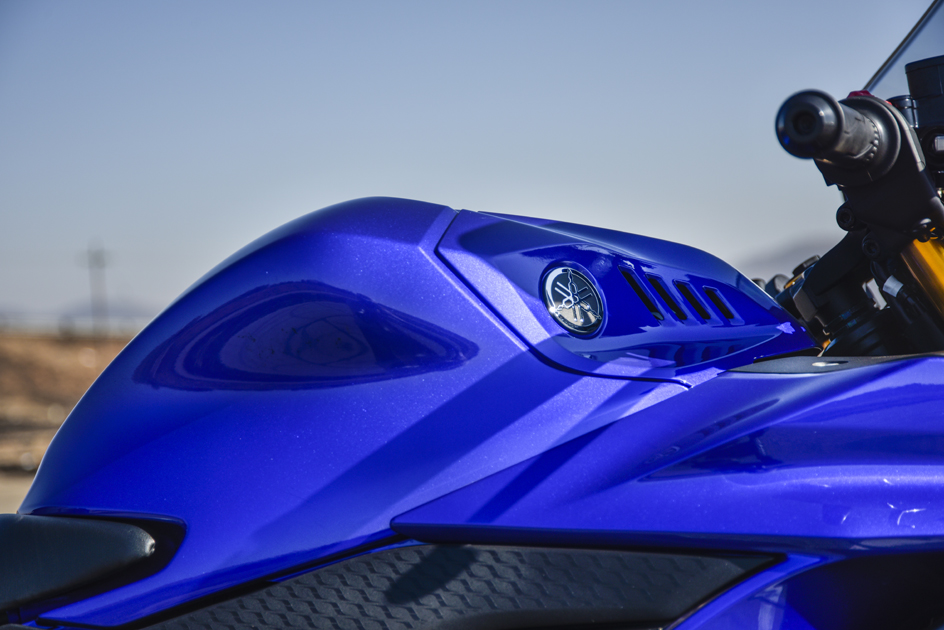 Happy wife. Happy life. Well, happy pillion means happy ride. The feedback I got from my test dummy Meredith (45kg's) and Thabang (80kg's) were good and they both mentioned that the seat felt comfy on the long open roads and very little wind drag was met as a passenger. Even with Thabang on the back the Pocket Rocket's suspension still held up, the motor would still pull reasonably well and cruise at 140km/h on our road trip to Harties.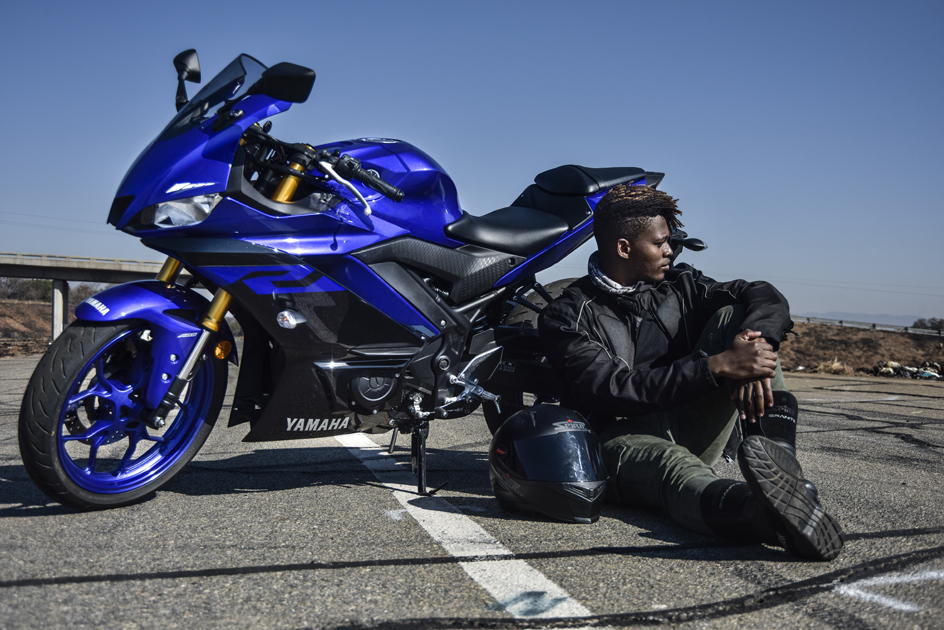 At no point did I think to myself that the YZF-R3 needed an extra 100 cc.
After our 200km ride and a lengthened stare at the "Team Yamaha Blue" paint job on our YZF-R3 a conclusion was brought forth and that being. We want one! The updated styling has made it even more appealing to the average buyer, whilst the ergonomic upgrades make it more satisfying for the experienced rider without compromising that novice-friendly character.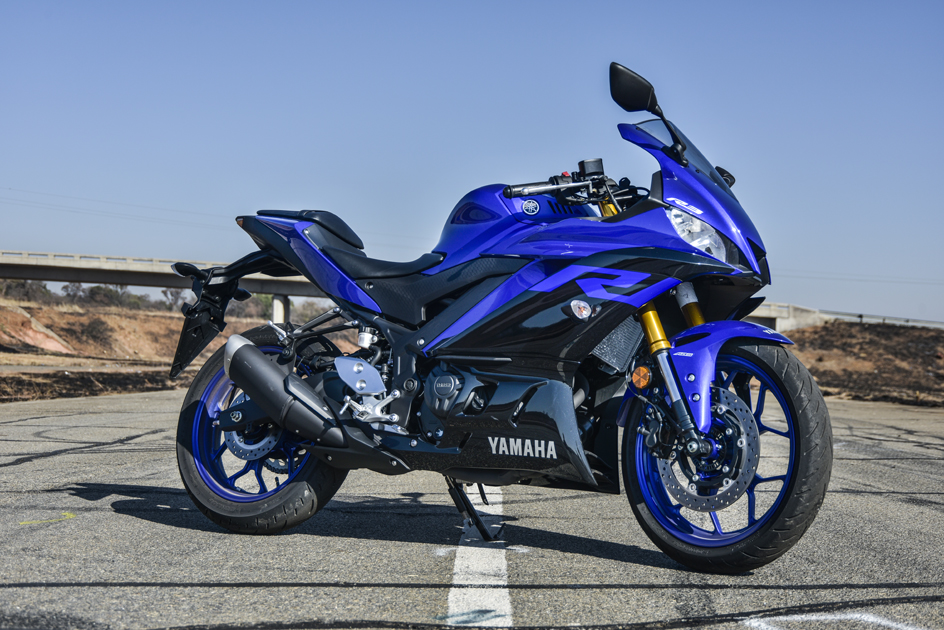 Yamaha has the Pocket Rocket on their dealer's floors for only R74 900. Compared to the other players in the class that leaves you room for some personalisation or performance upgrades to enhance your R3 experience. Hmmmm… I'll take a Yoshimura and a set of Pirelli Diablo's with that, please.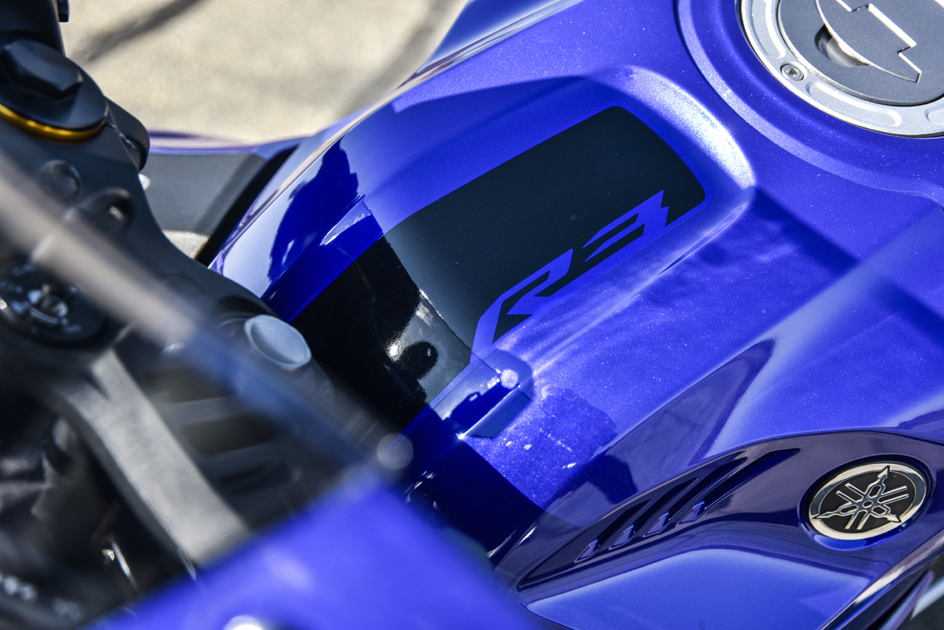 As for me, I need to leave because " The R World" is calling.
For more information visit: www.yamaha.co.za
Yamaha YZF-R3
For more information on the bike that we tested in this article, click on the link below…