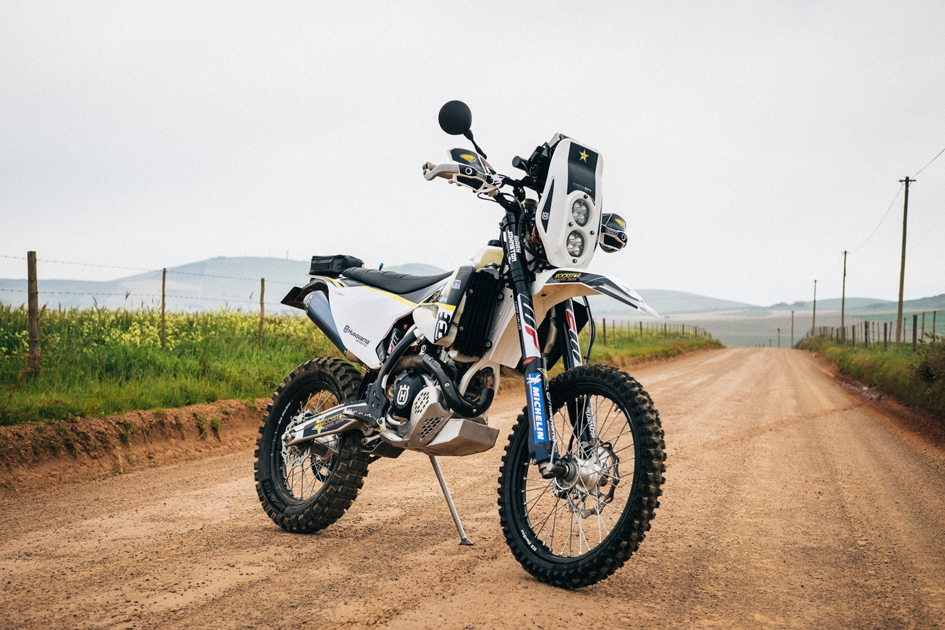 Rally bikes have come a long way since the 80s. Mark Johnston knows this all too well—he built a stunning BMW R 80 G/S Paris Dakar resto-mod last year, and now he's turned his hand to prepping a modern, race-ready rally bike.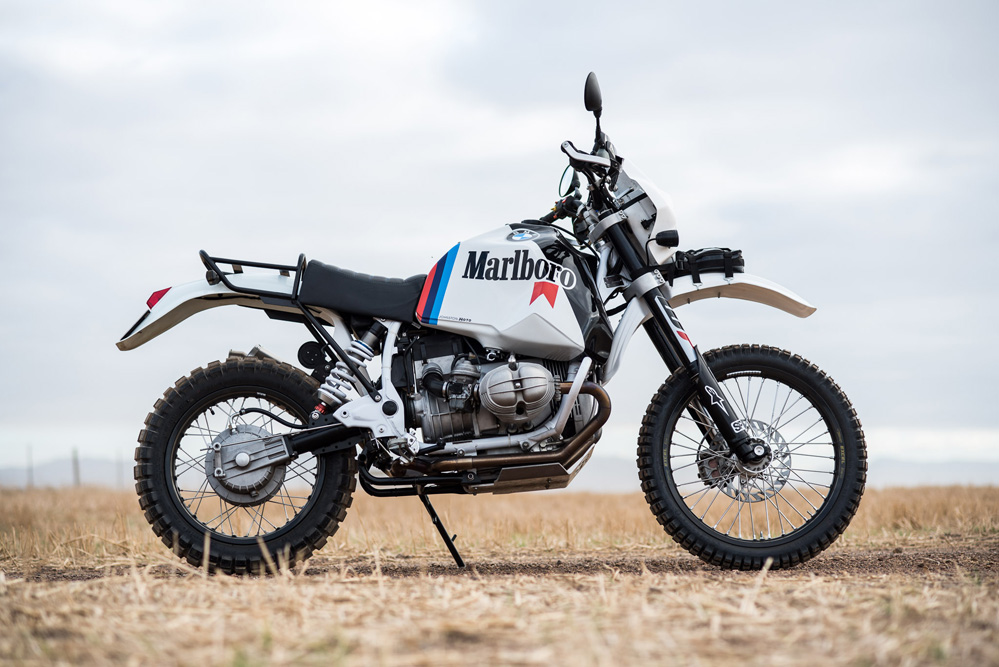 Mark hasn't set his sights on the Dakar Rally…yet. Instead, he's taken the pragmatic approach for now: choose a bike, turn it into a competitive rally racer, and then tackle progressively larger local races.
With a fully kitted Husqvarna 701 Enduro in the garage already, Mark figured he'd keep it in the family. So he hunted down a 2017 Husqvarna FE 501 with 40 hours on the clock as a donor.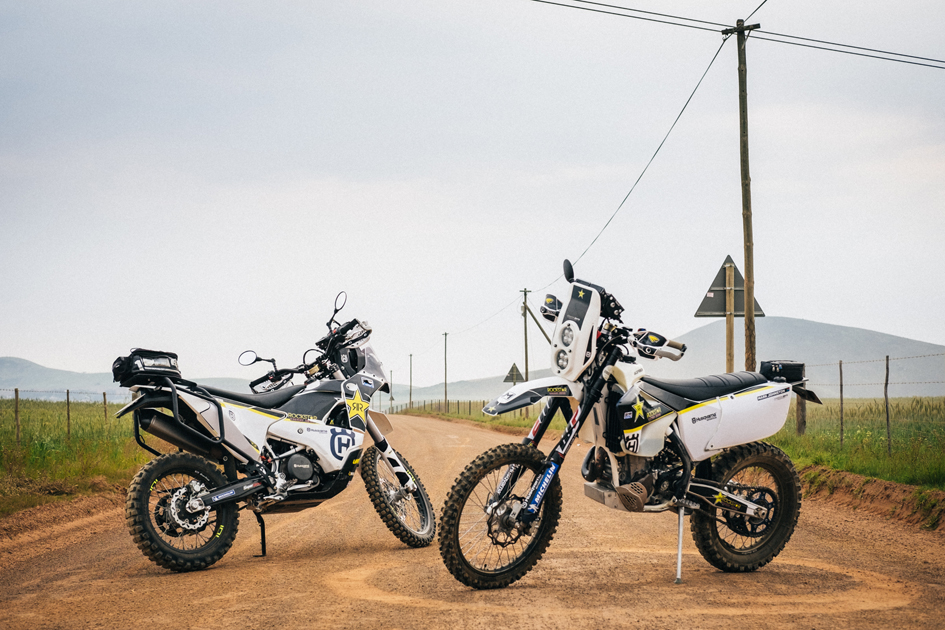 "I chose the 501 because I like the Husqvarna brand, and the motor characteristics suit me better than the 450," he explains. "The 501 has more low down grunt and doesn't need to be revved as hard."
"I also bought another 501, purely to take with me for spares. It makes it easier than having to buy individual spares, and at least this way I have spares of everything."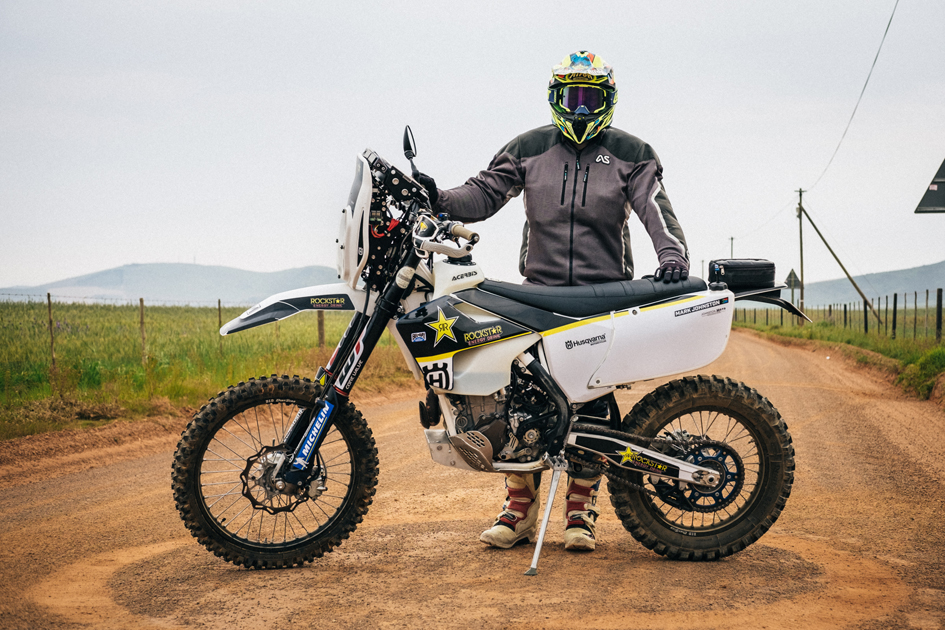 Mark wrenches out of his frighteningly tidy home workshop in Cape Town's Northern Suburbs, where he wrenches on bikes as Johnston Moto. But prepping a thumping enduro for racing is a little different to restoring classics and building cafe racers.
"Most of it is driven by requirements," he says. "For example, you have to have navigation, and be able to ride a certain distance."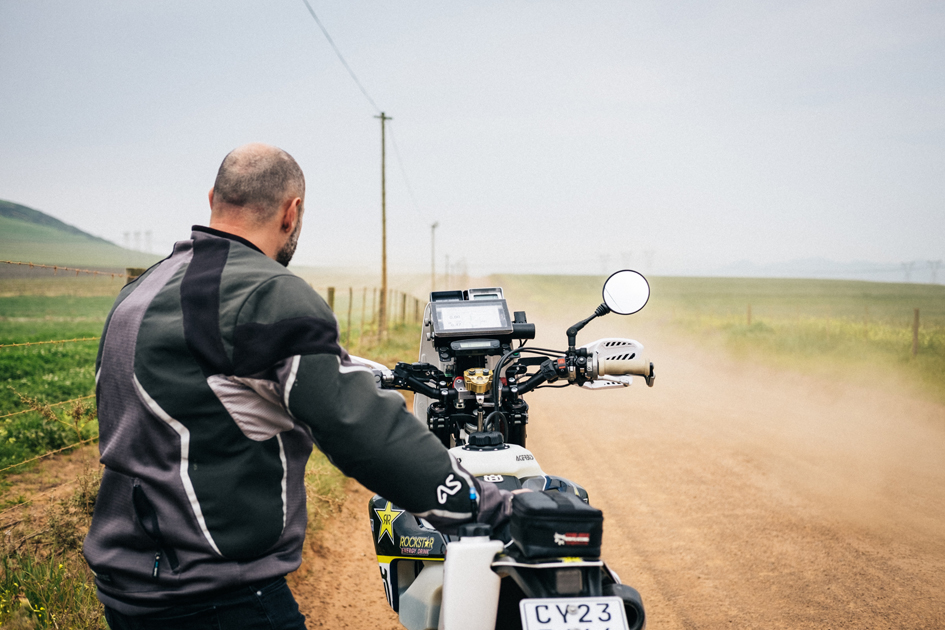 The navigation system is probably the most complicated part of this build. Mark started with a few off-the-shelf parts—like a Highway Dirt Bikes Rallye Lite tower, Baja Designs LED lights and Migtec roadbook system. But since he's a perfectionist, it took a lot of fettling to make everything work just the way he wanted.
For starters, the tower's top mounting bracket sits under the handlebar risers, and had raised the bars too much. So Mark machined it down, then machined up an additional support to reinforce it.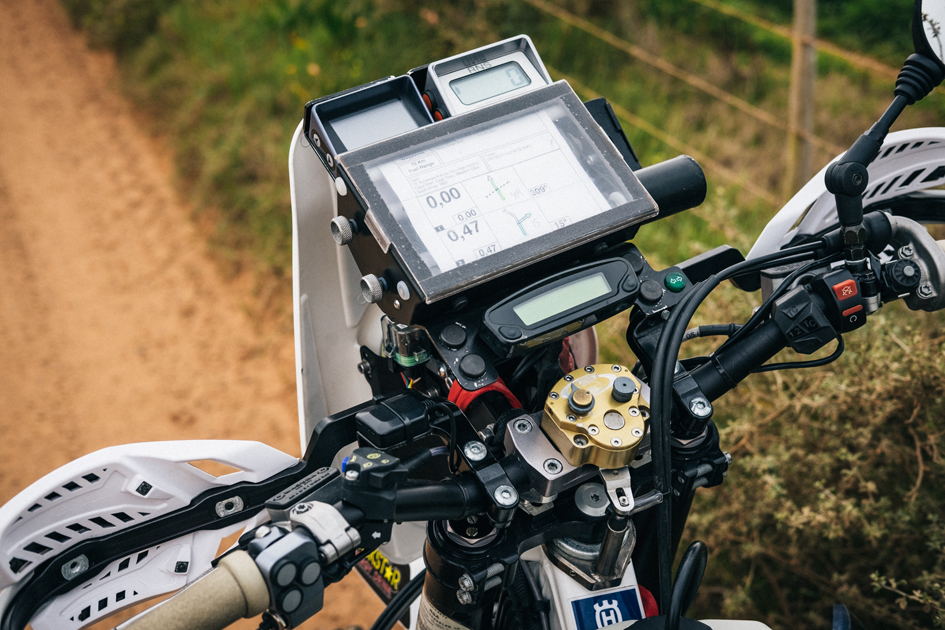 He then fabricated his own roadbook mount, specifically designed to house not only the roadbook, but also the 501's clocks and indicator lights, a Garmin Etrex handheld GPS, and a trip meter and cap unit from RNS.
Here's a rundown of how it all works: "The unit on the left gives me my trip distance and cap (compass) heading. The unit on the right, my speed. Then I have my 501 original clock as backup speed and trip meters. It's all controlled from the three button switch, located on the left handle bar."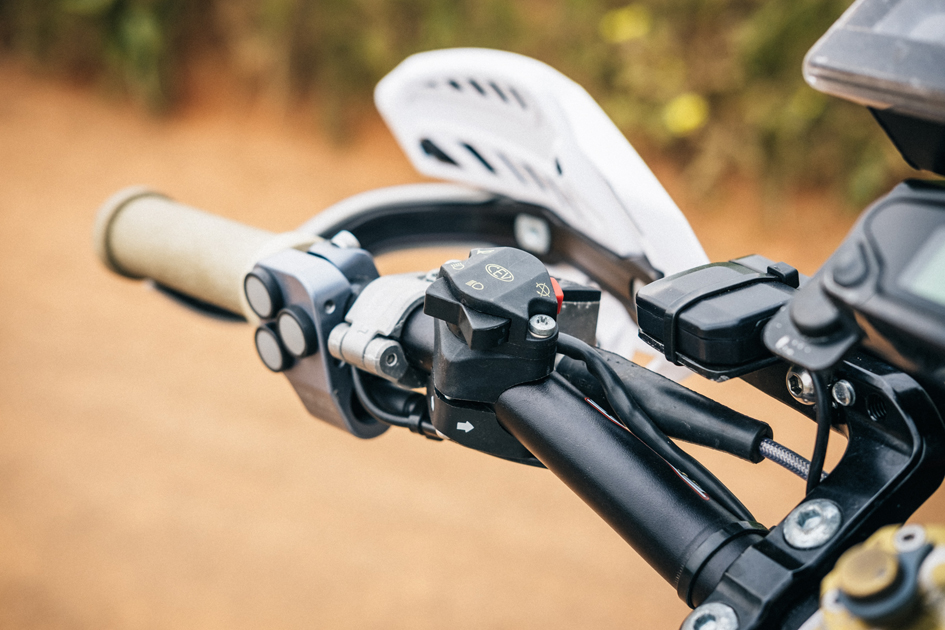 There's a lot of hidden stuff too. Mark built a custom loom for the nav tower, running off a relay so that it turns everything off when the bike is off. There's double insulation on all the wiring, a custom fuse setup with a waterproof box, and an extra pickup on the front wheel with a one-off shield to protect it from damage.
Mark's attention to detail is nothing short of obsessive. Peek behind the tower, and you'll notice that he's even made little spacers from cable ties and tubing, just to keep wires from rubbing up against each other.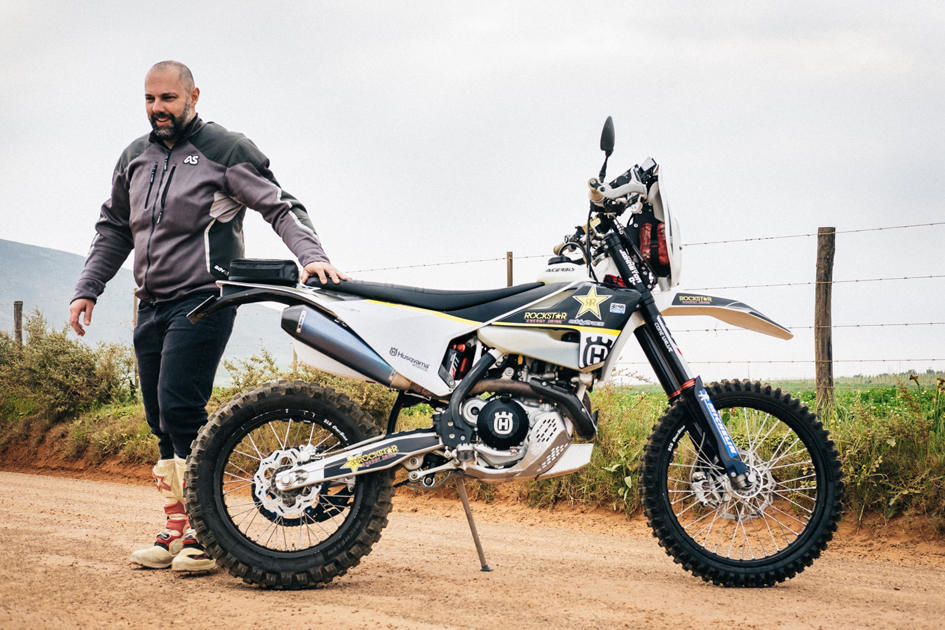 To give his Husky the range it needed, Mark installed a 15 l primary Acerbis tank, and a 5 l auxiliary Rebel X tank, mounted at the back left. The tanks plumb into each other via quick-release fuel connectors, so that the bike can be torn apart quickly. And there's a switch that controls which tank drains first.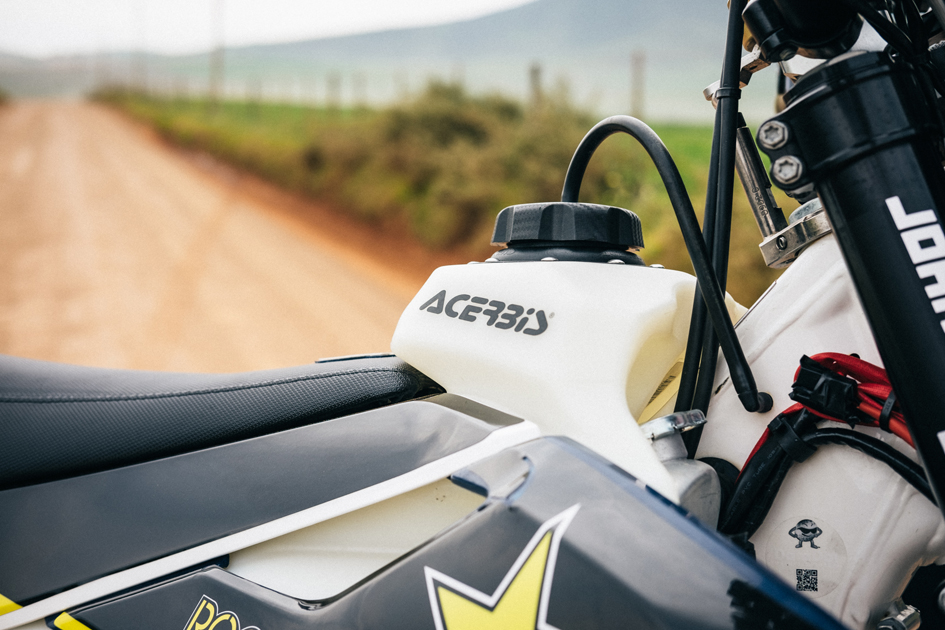 The seat's been reshaped with extra foam, and some extra width at the back. "It just helps with the long days in the saddle," he says. It's sporting a new gripper cover too.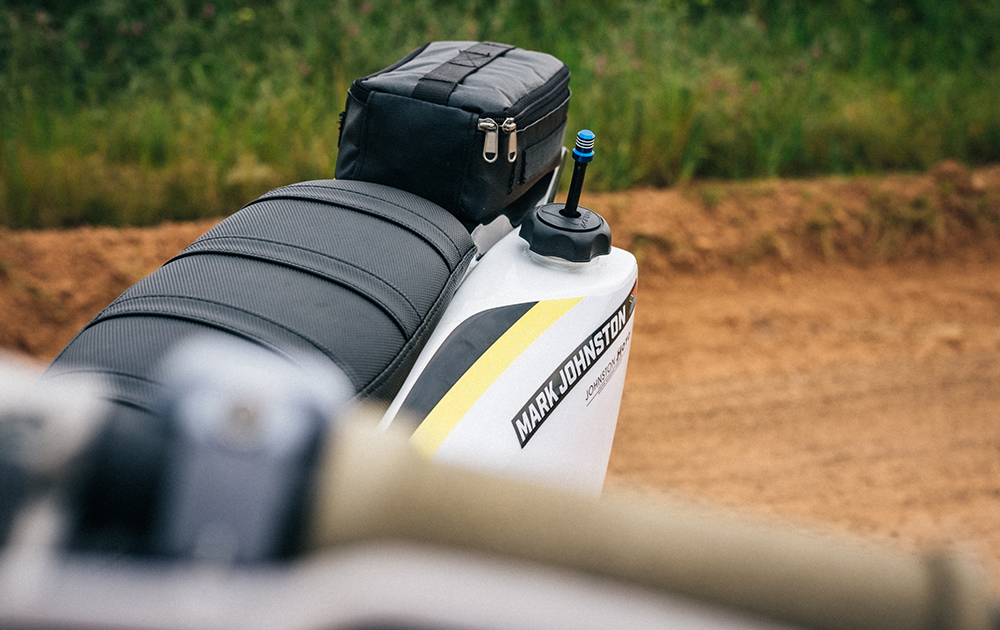 There's a small tool bag out back, but there's also some clever tool storage lower down too. Mark bought an Enduro Engineering bash plate, then added a hand-built tool case to the front of it. He also reshaped the bash plate for easier access to the oil filters, so that he could perform fast swaps without having to remove it first.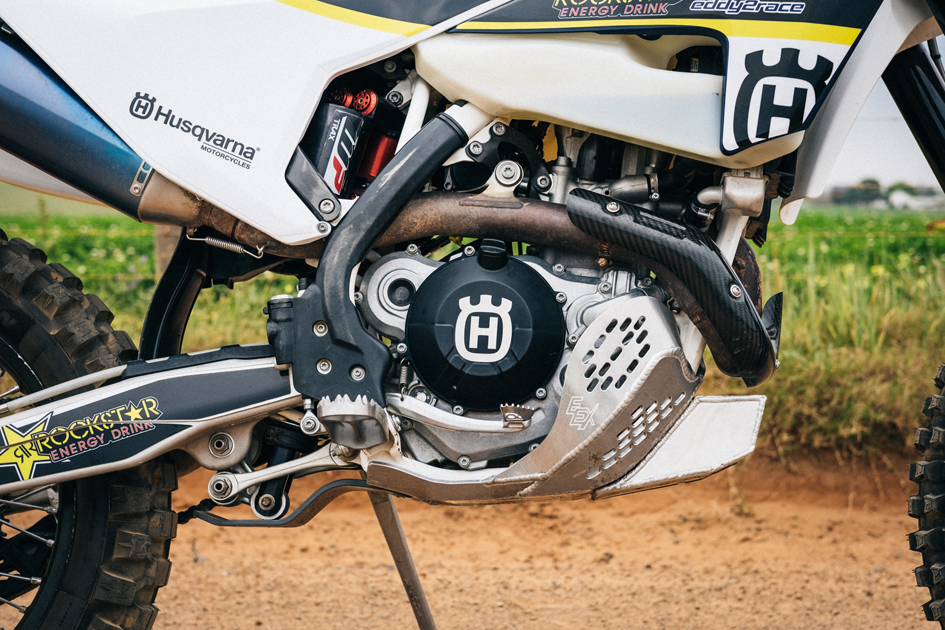 Other add-ons include a tough set of Cycra hand guards, a single folding mirror to keep the bike street legal, rally pegs from IMS, and a Carbonteck exhaust header guard. Mark's running Michelin Desert Race tyres, with Michelin BIB mousses inside. As for his sprockets, those switch between 14/50 and 14/48, depending how tight the course is.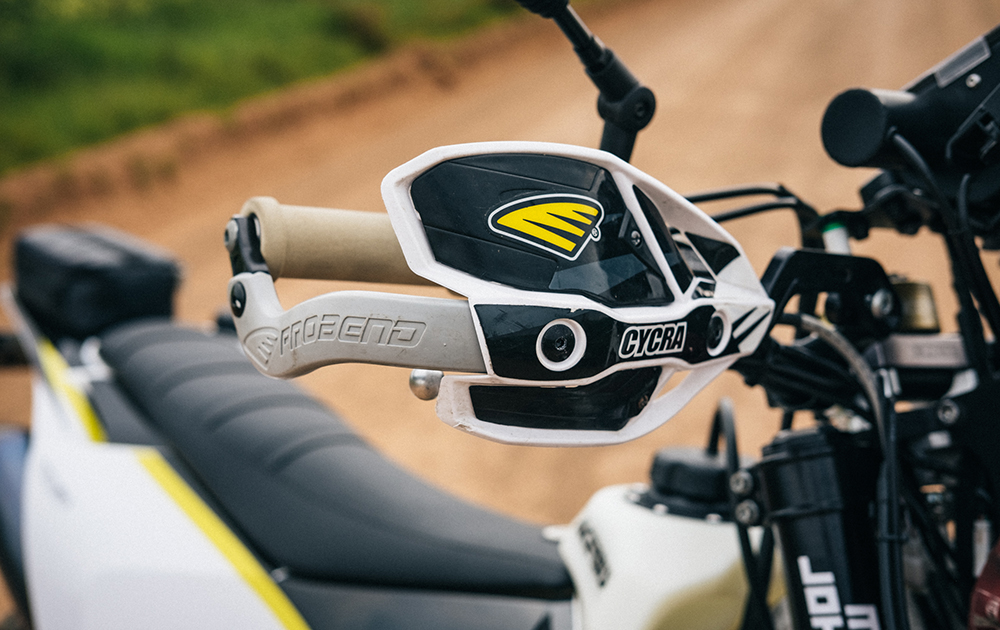 Mark's naturally upgraded the 501's suspension too, with WP Suspension Cone Valve forks up front, and a WP Trax shock out back. "In my opinion, suspension is one of the first things you should upgrade on your bike," he says."I'm taking any advantage I can get to smooth out the ride for my body."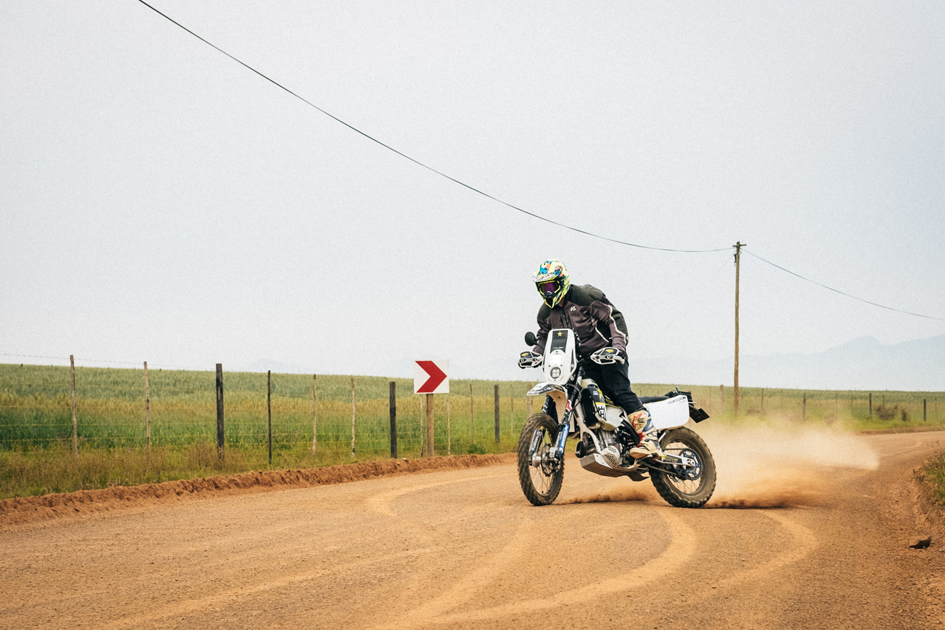 Mark's already taken his rally spec 501 out for his first outing: the Tankwa Rally, where he finished fourth in his class. (There were 15 competitors in total, and eight DNF'ed.) "Not too bad for my first ever rally race," he says, "and also my first ever bike race."
So what's next? Mark's just wrapped up an extensive service on the 501, and is about to head off to the substantially tougher Kalahari Rally.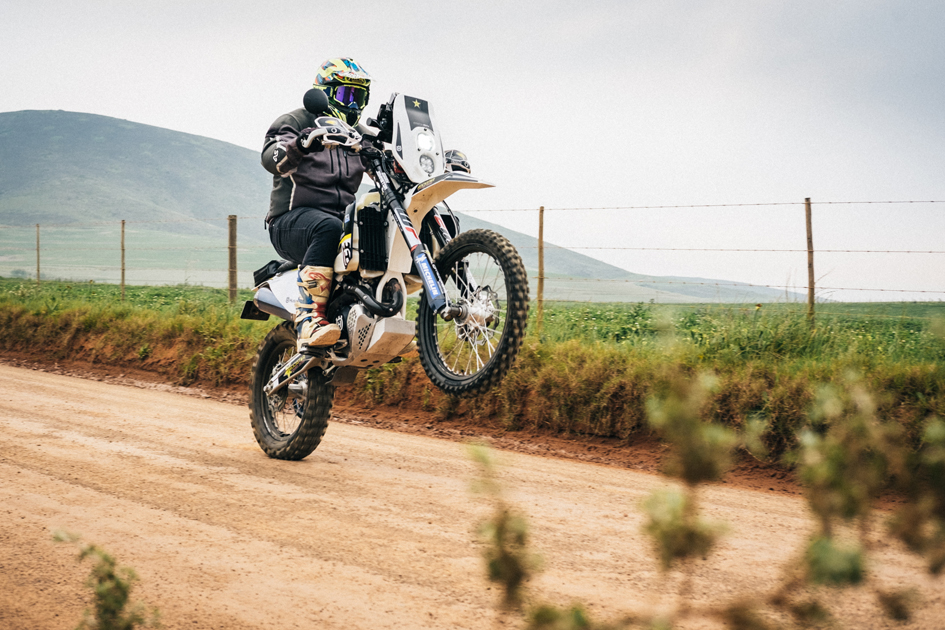 "I want to see how this goes," he tells us. "Although at the time I was swearing away in my helmet during the Tankwa, I quite enjoyed it. If it's the same for Kalahari, which is a much longer event, then I'll look to do an international event, hopefully."
We're rooting for you, Mark. Please bring yourself—and that stunning machine—back in one piece.