Amsterdam is known for many things: canals, tulips, bicycles, stroopwafels, and cafes that sell more than just coffee. And even though The Netherlands' topography is pretty unexciting, it has a pretty rad motorcycling scene too.
It's a small scene, but it's chock full of wonderful misfits and moto-zealots that know how to party. So it was the perfect city for BMW Motorrad to stage this year's edition of Pure&Crafted.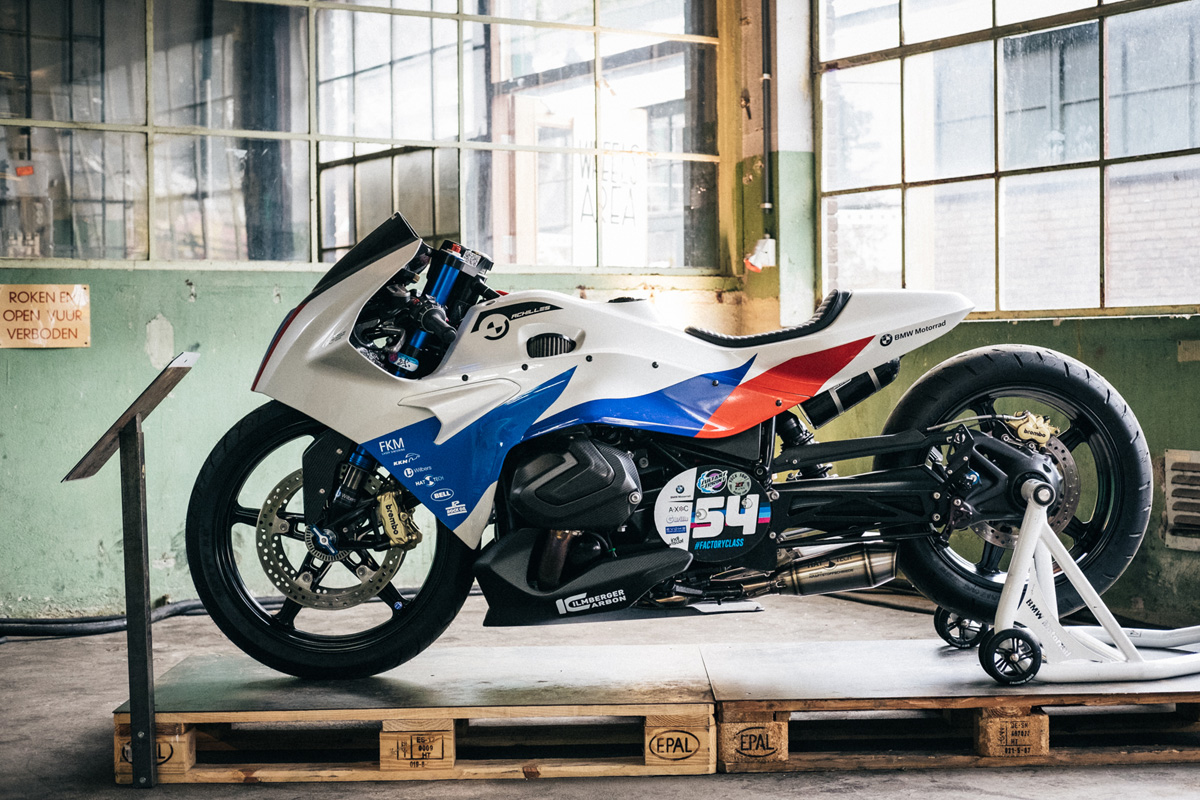 Pure&Crafted is a one-day event that throws motorcycles and music into one big melting pot. The focus is on 'new heritage'—so you'll find custom motorcycles, indie and alternative music, small batch apparel and goods, and craft food and drink. So even though it's sponsored by one of the world's biggest motorcycle manufacturers, it's eclectic enough to pull a bigger crowd than just bikers.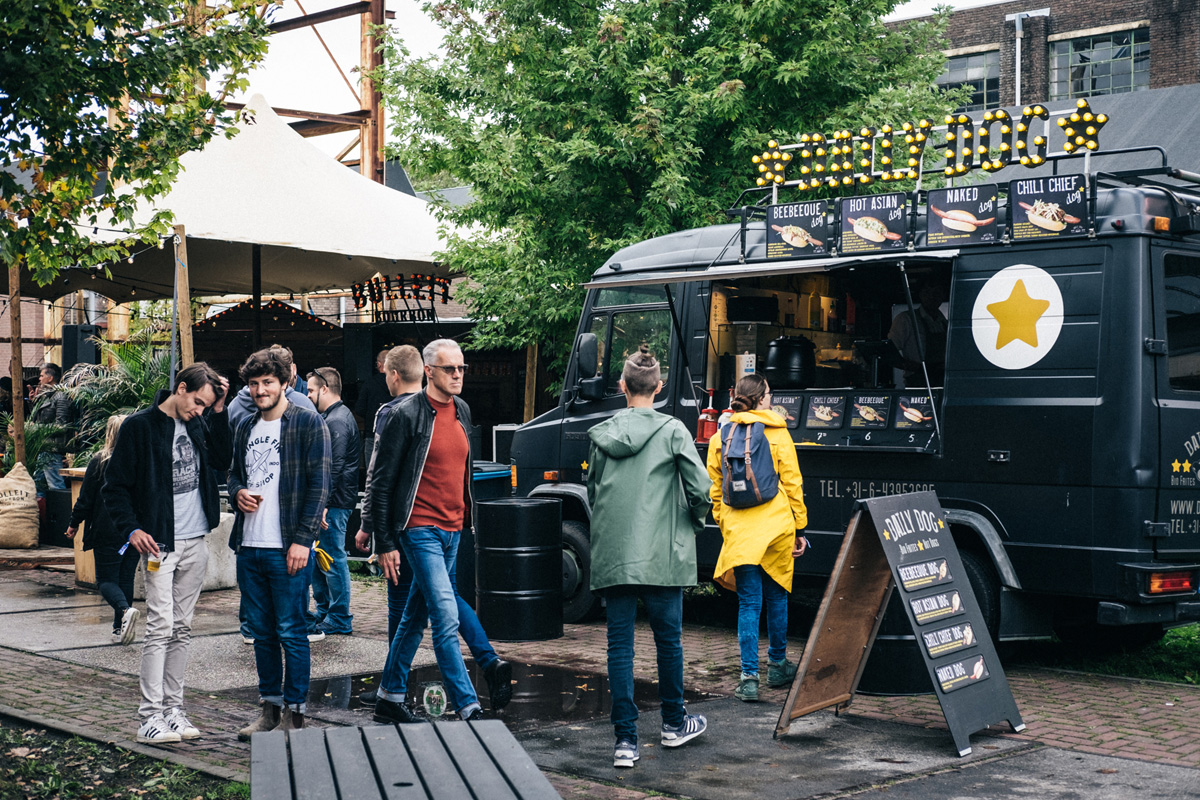 BMW held the first three editions of Pure&Crafted in Berlin, then took the show on the road before moving it to the Dutch capital. With an invite from BMW Motorrad to hang out and attend the festival, I landed at Schiphol and did something I hardly ever do: headed for the exit instead of just dashing to catch a connecting flight.
BMW picked an epic venue for this year's show. They held it at the Taets Art and Event Park—a compound of sorts that used to be a munitions plant, and is now a heritage site. Located about 15 minutes out of the city centre on the banks of the Amsterdam North Sea Canal, the site has an industrial, well-worn vibe.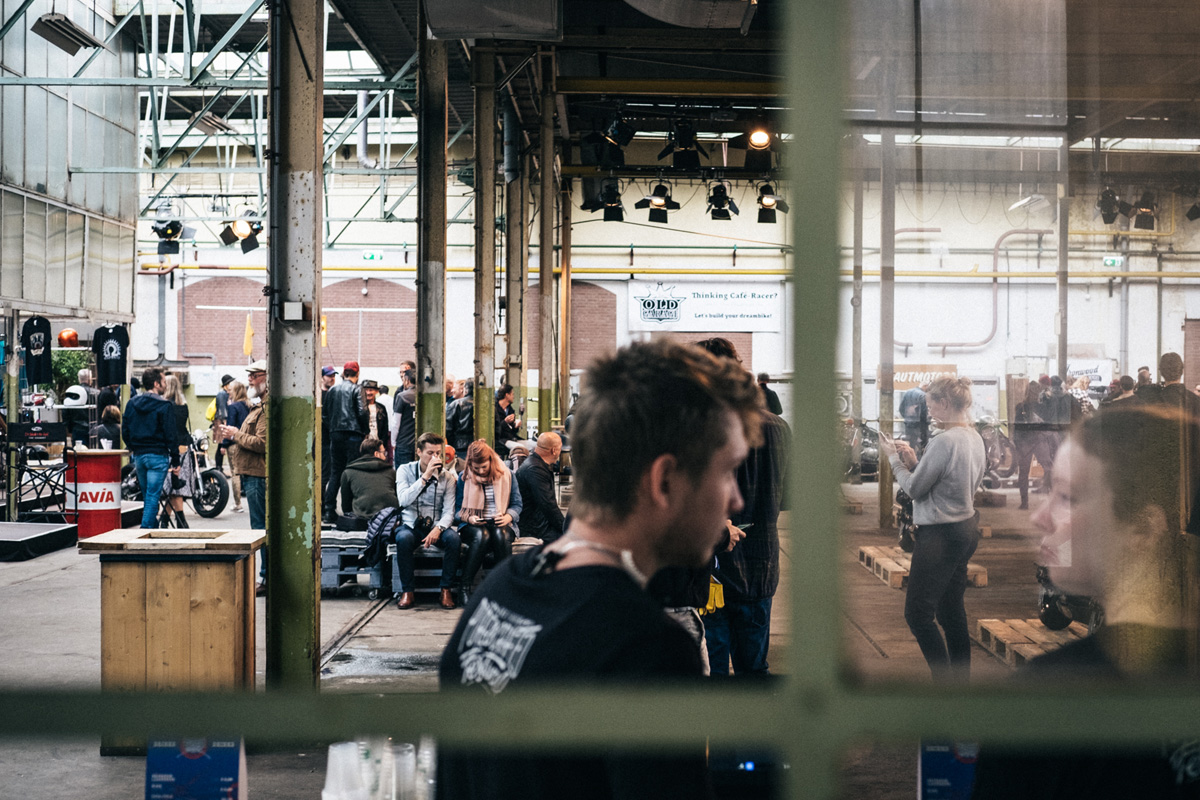 The event festivities were spread throughout the venue, with the vibe changing from building to building. There were two dedicated music stages, a 'Wheels' area that was packed with custom motorcycles, and a couple of indoor market spaces. Spread in between the main buildings was a food and drink alley, lined with bars and food trucks.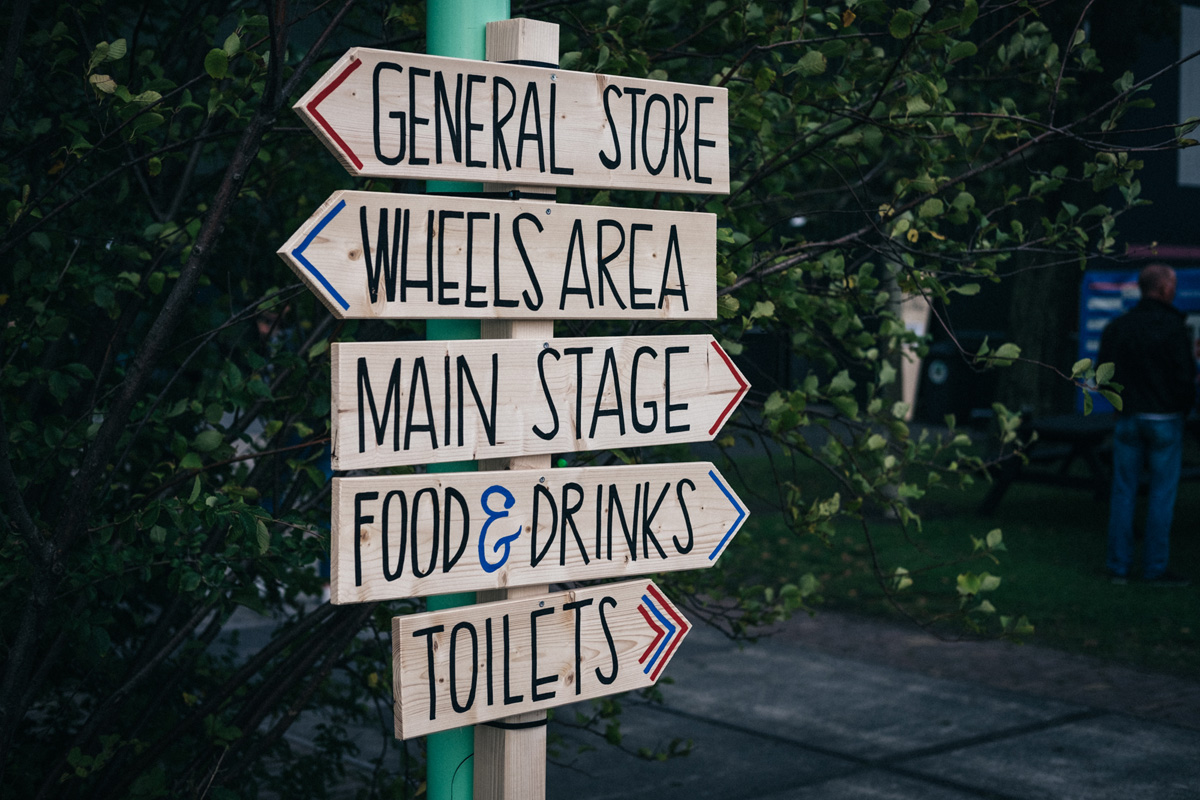 As the main sponsor for the show, BMW Motorrad took the opportunity to debut their upcoming range of heritage-focused riding gear and apparel. So they set up a lounge to showcase the gear, and a handful of stunning custom and vintage BMWs
The gear itself is low-key and classy, and a far cry from the technical apparel the brand is known for. The range's flagship riding jacket caught my eye—a horse leather number with classic styling, a lush bronze-coloured lining and heavy-duty construction.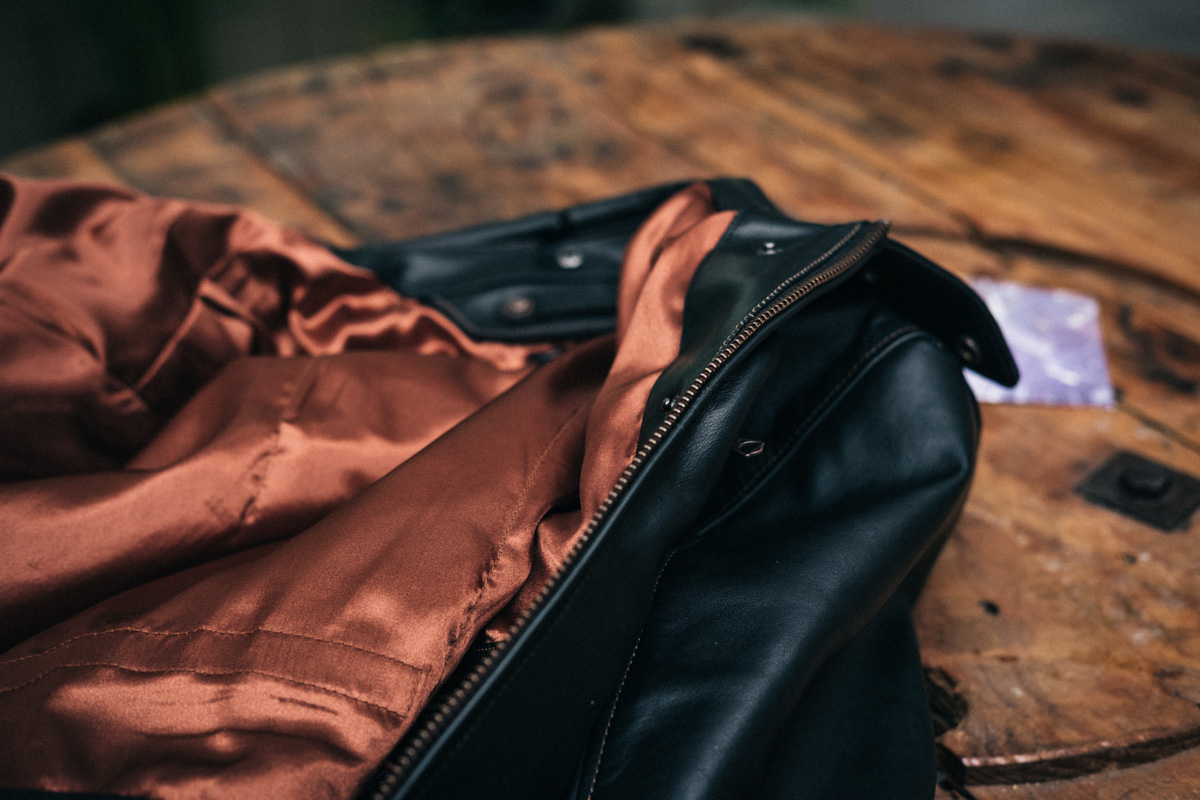 The surrounding bike decor included the 'R5 Hommage' concept, from Sweden's Unique Custom Cycles, and a jaw-dropping custom based on the upcoming R18, from Japan's Custom Works Zon.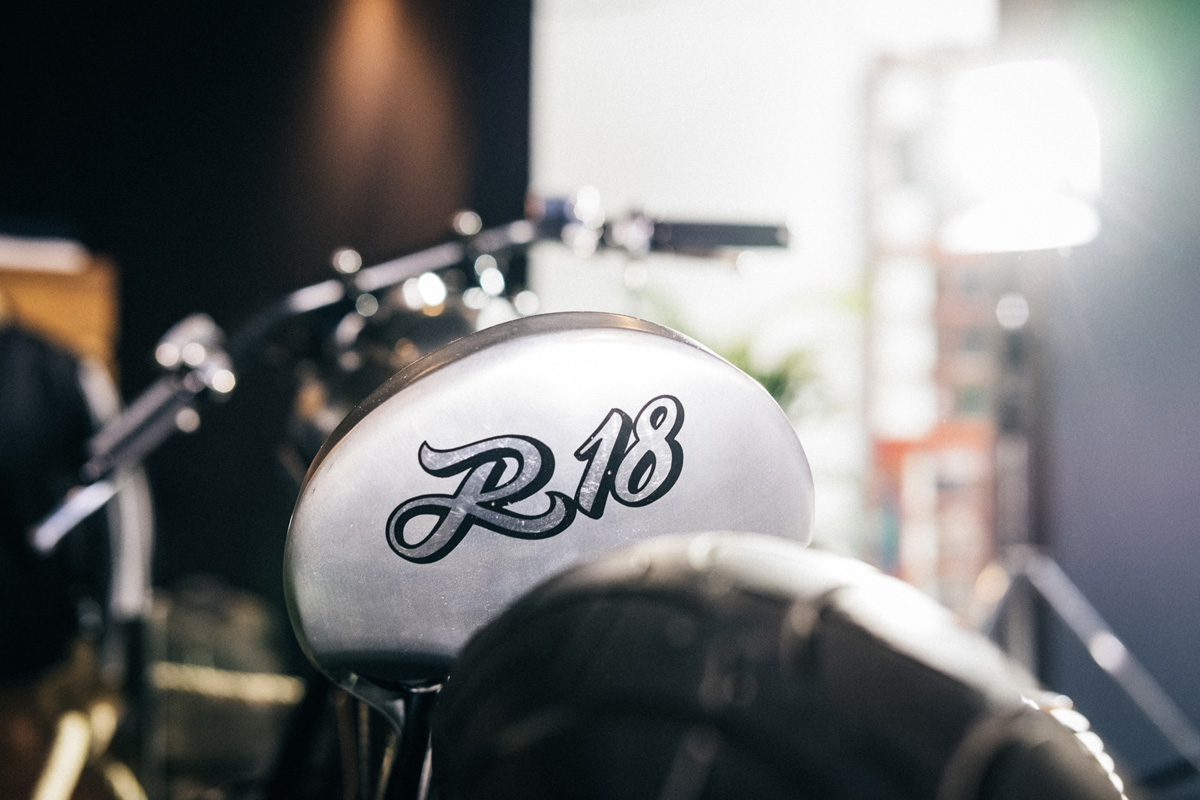 There were more BMW-based customs in the 'Wheels' building too, setup in their own little glass window-lined foyer. These included a couple of wild race bikes, all of which compete in the zany Sultans of Sprint 1/8th mile sprint race series in Europe.
One was VTR Customs' 'Spitfire'—a BMW R 1200 R wrapped in a fuselage-looking structure, that actually shoots flames.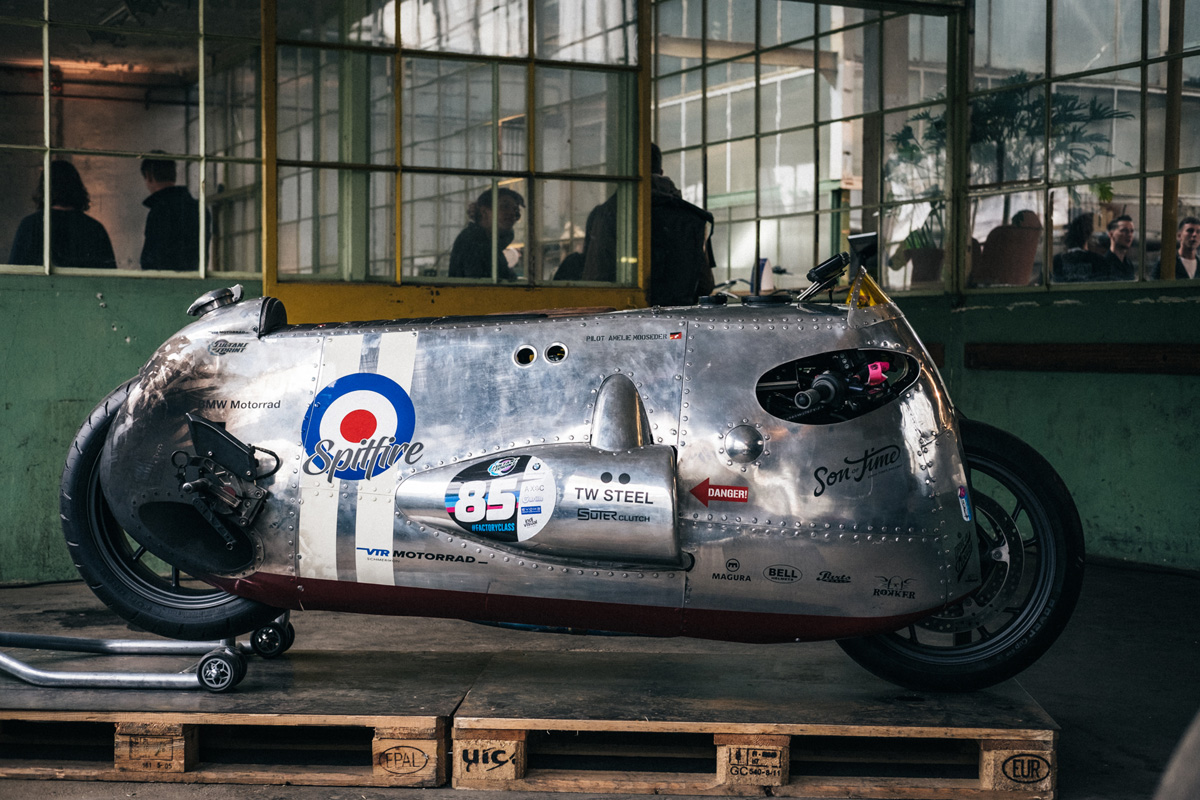 Another was 'Achilles'—a crazy R 1250 RS built by Kraftstoffschmiede and Man and the Machines. I also saw the 'Type 18' R nineT from Auto Fabrica, and a totally over the top C Evolution scooter from Krautmotors.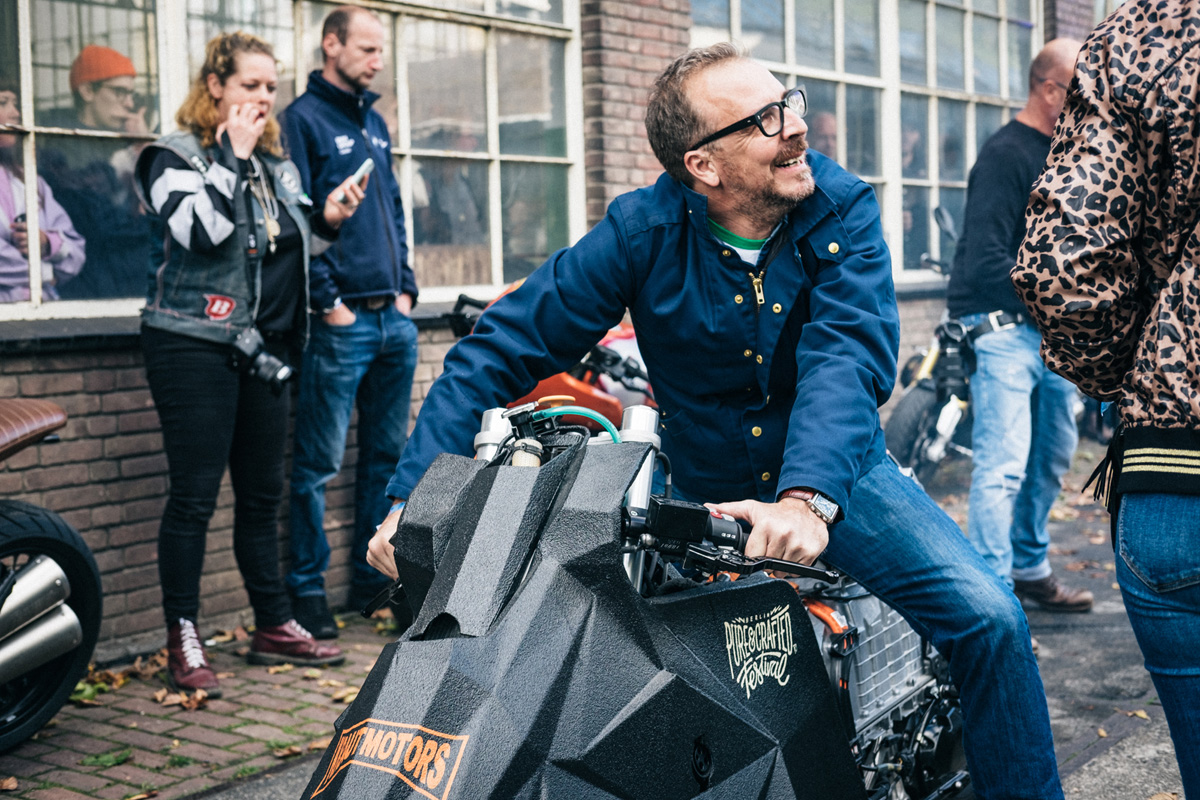 About halfway through the day, Spitfire pilot Amelie 'Amy' Mooseder and Rolf Reick from Krautomotors treated us to an open air flame and burnout show. Nothing revs a crowd up as much as two whacky custom motorcycles taking turns to spit fire and smoke rubber. (And nothing wrecks a T-shirt quicker than standing too close to a rear wheel mid-burnout.)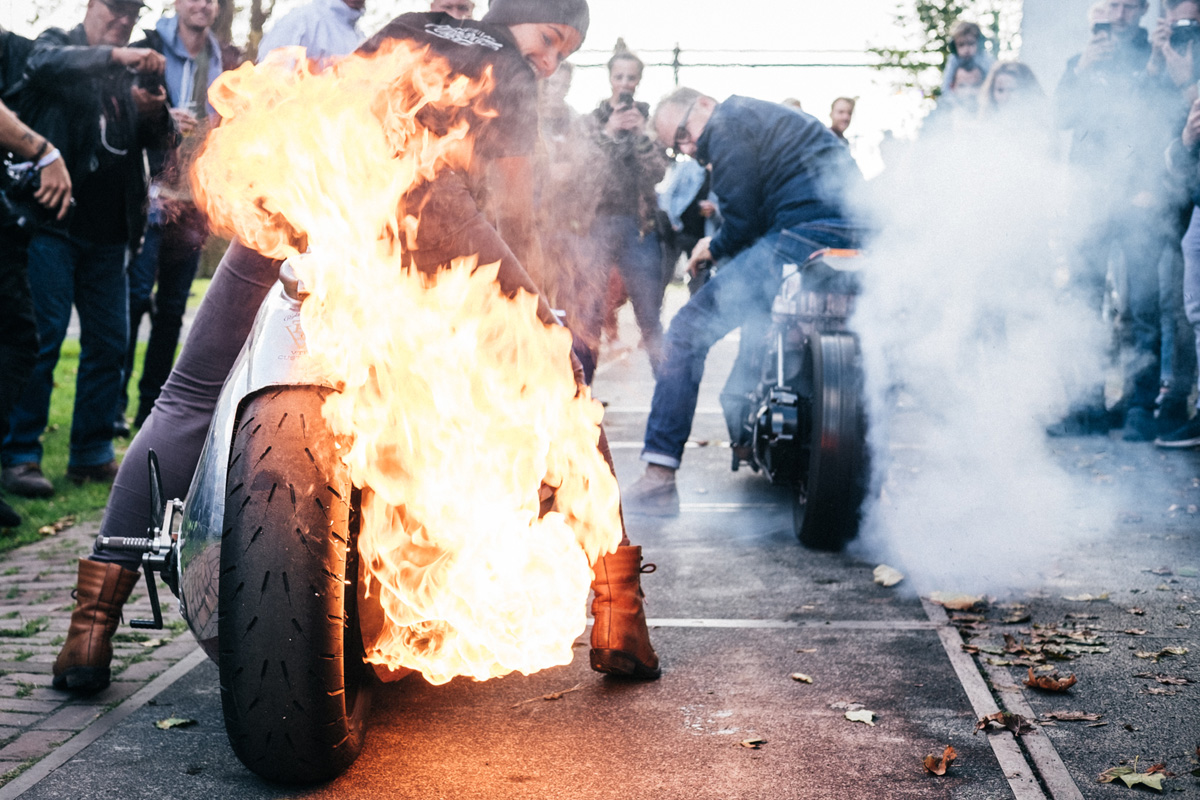 It wasn't all BMWs though. Inside the main floor of the 'Wheels' area, Dutch builders Ironwood Custom Motorcycles, Pancake Customs and Cool Kid Customs all had bikes on show. I also saw a Royal Enfield from Rough Crafts in Taiwan, a pair of Hondas from Motoism in Germany.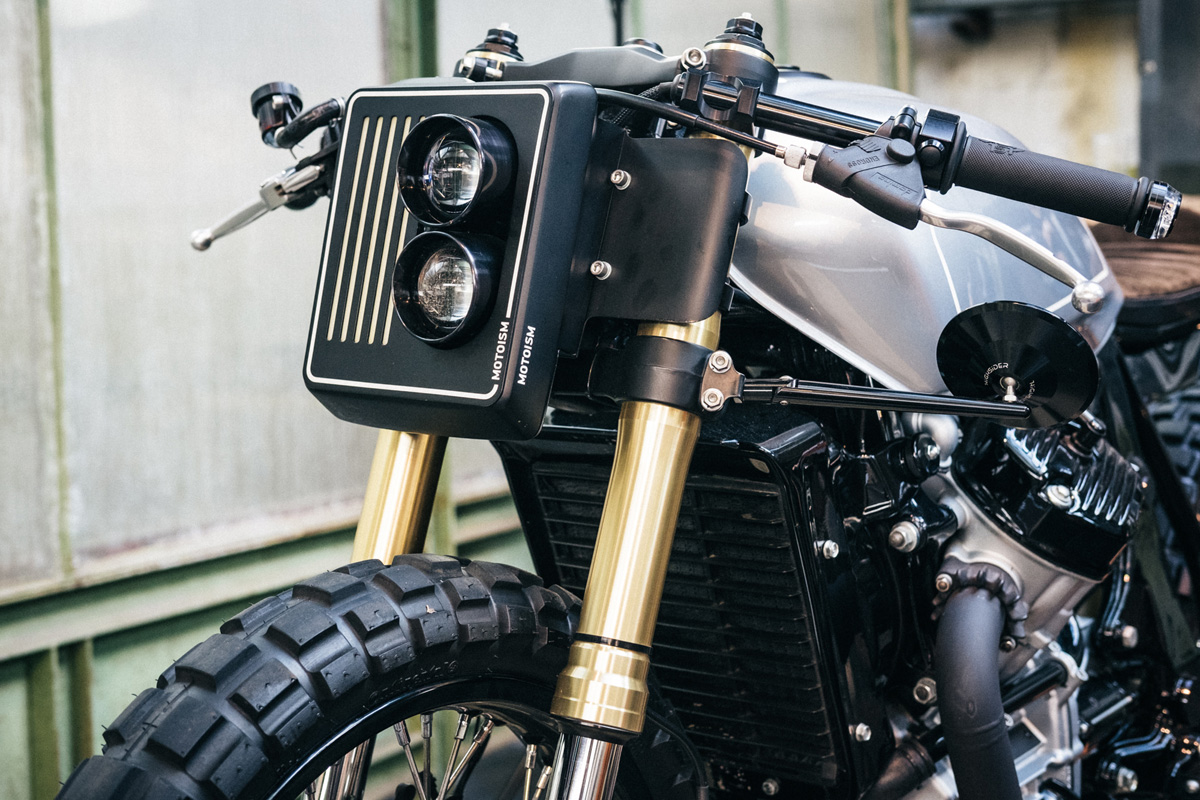 Krautmotors had a few more bikes on display inside too, and I saw work from Deathwish Company and ROOK too.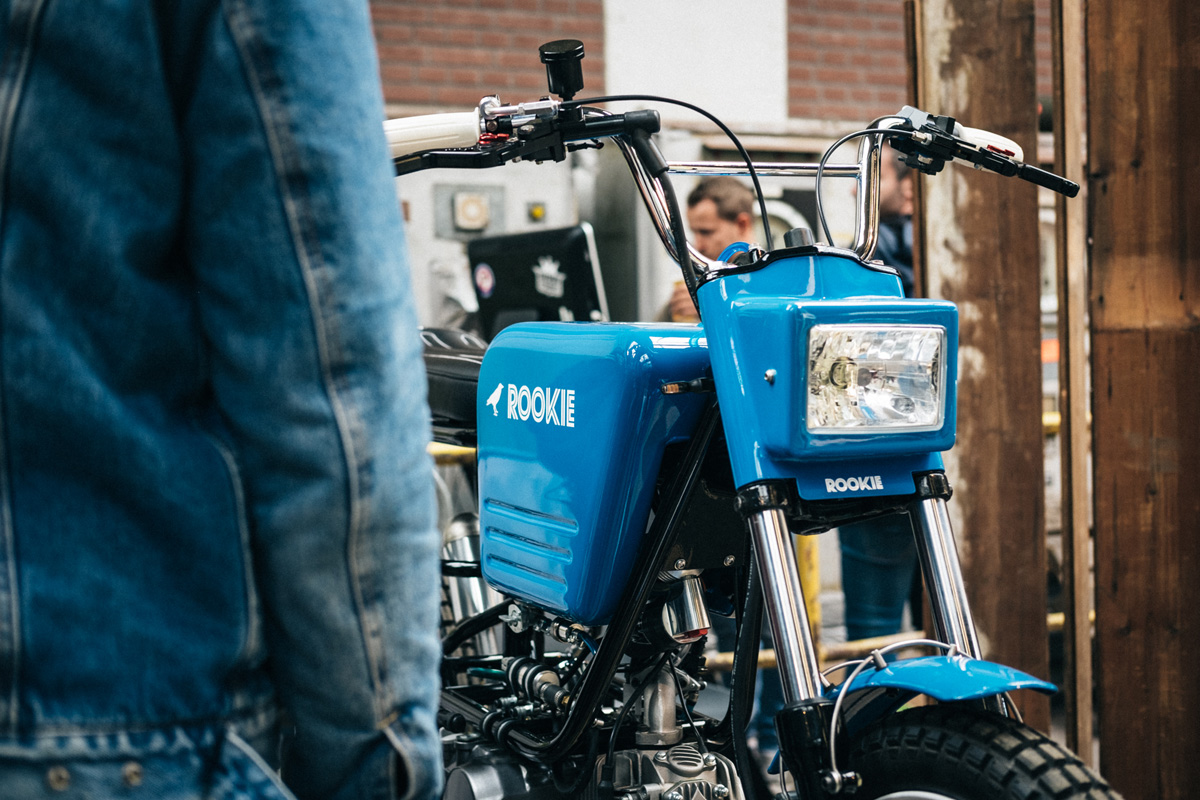 The indoor markets were packed full of small independent apparel brands, gear retailers and craftsmen. There was everything from barbers slinging razors, to the Movember crew slinging gin and tonics.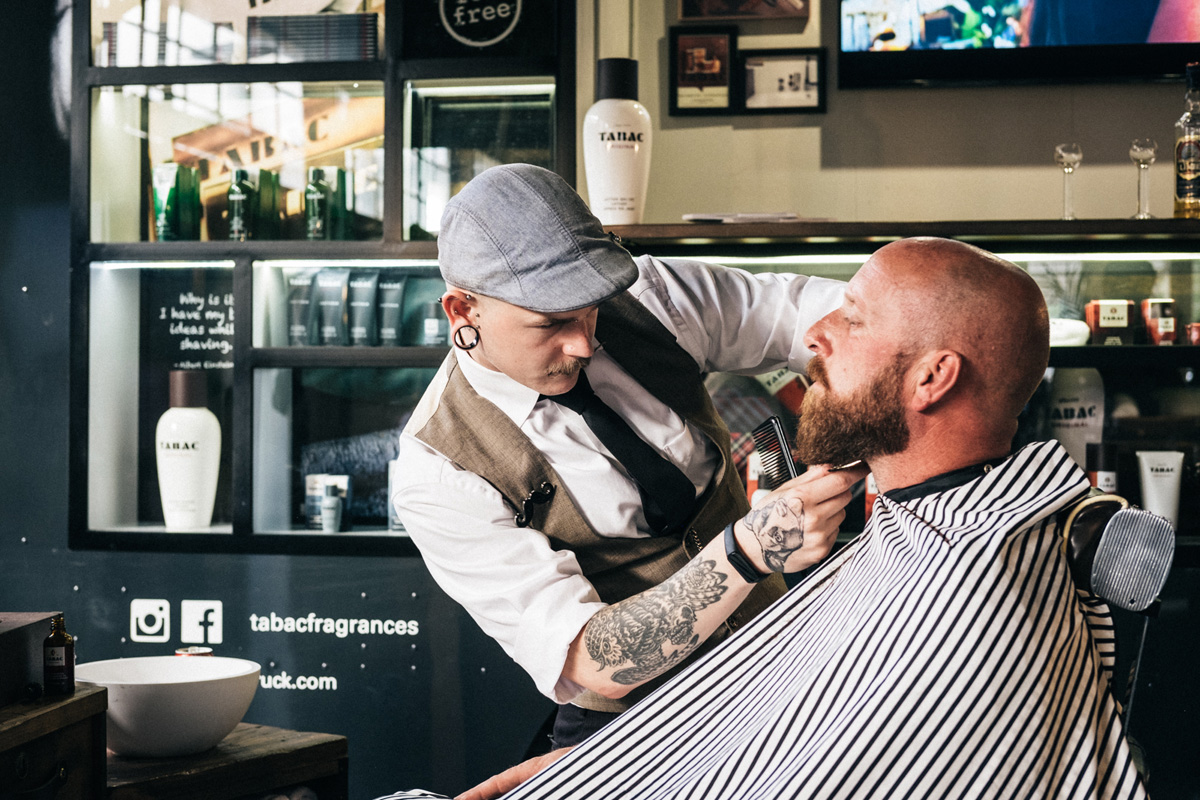 Tattoo Lenny was dishing out art on the day, and one of my favourite moto shops on the planet—Rusty Gold Motorshop—had their wares on offer too.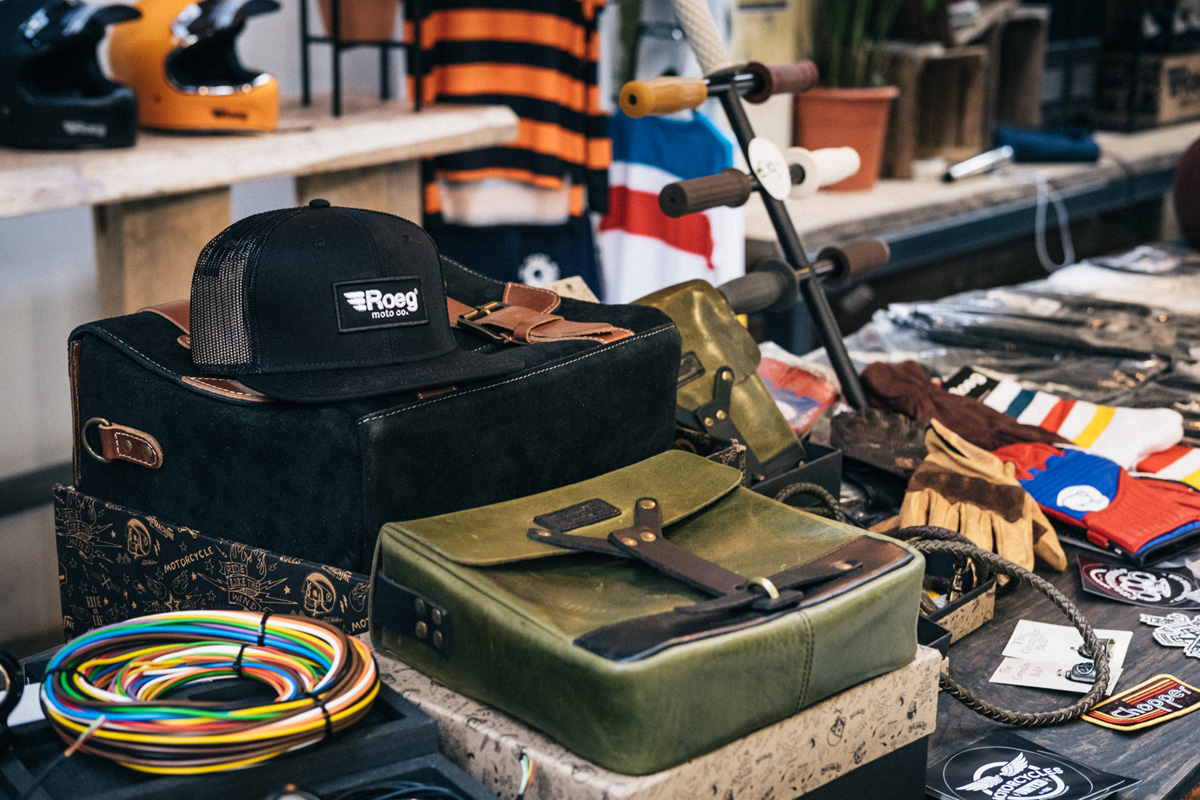 Outside, my travel companions and I kept ourselves well fueled with Mexican pulled beef burgers, freshly baked pizza, out-of-this-world Dutch fries, craft beer and hearty bourbon.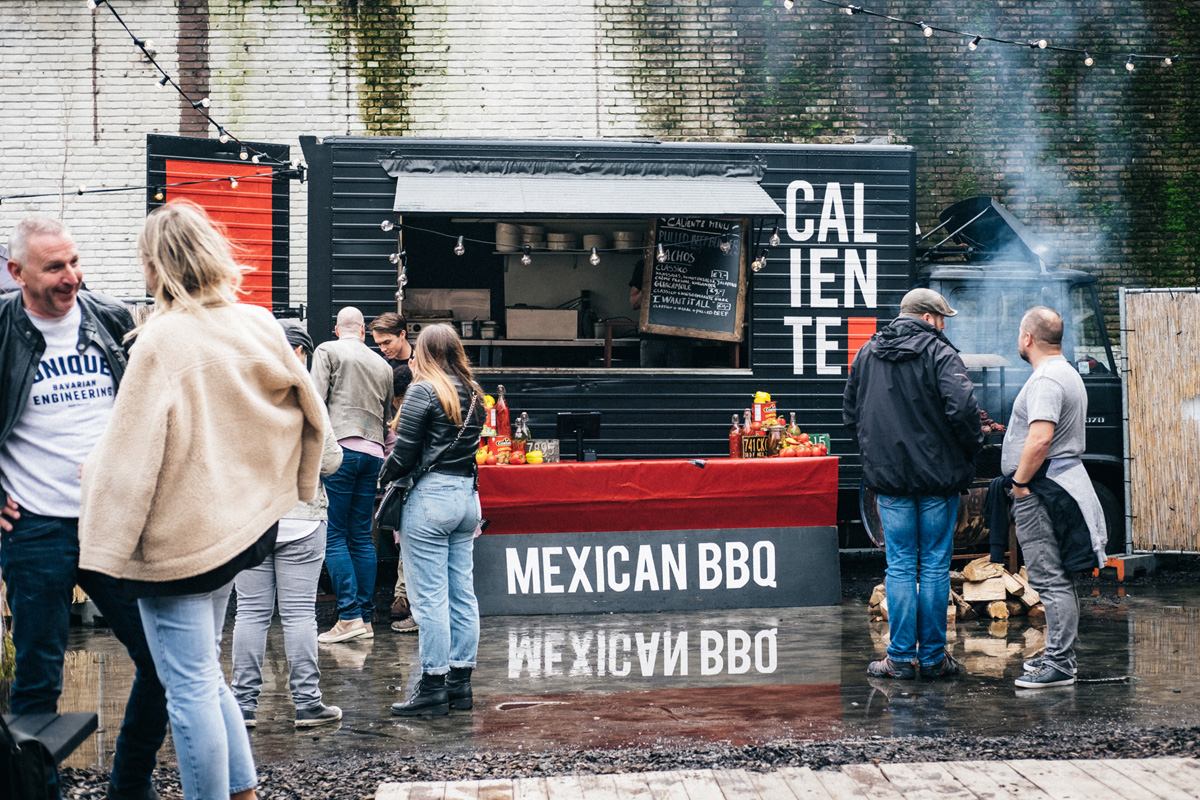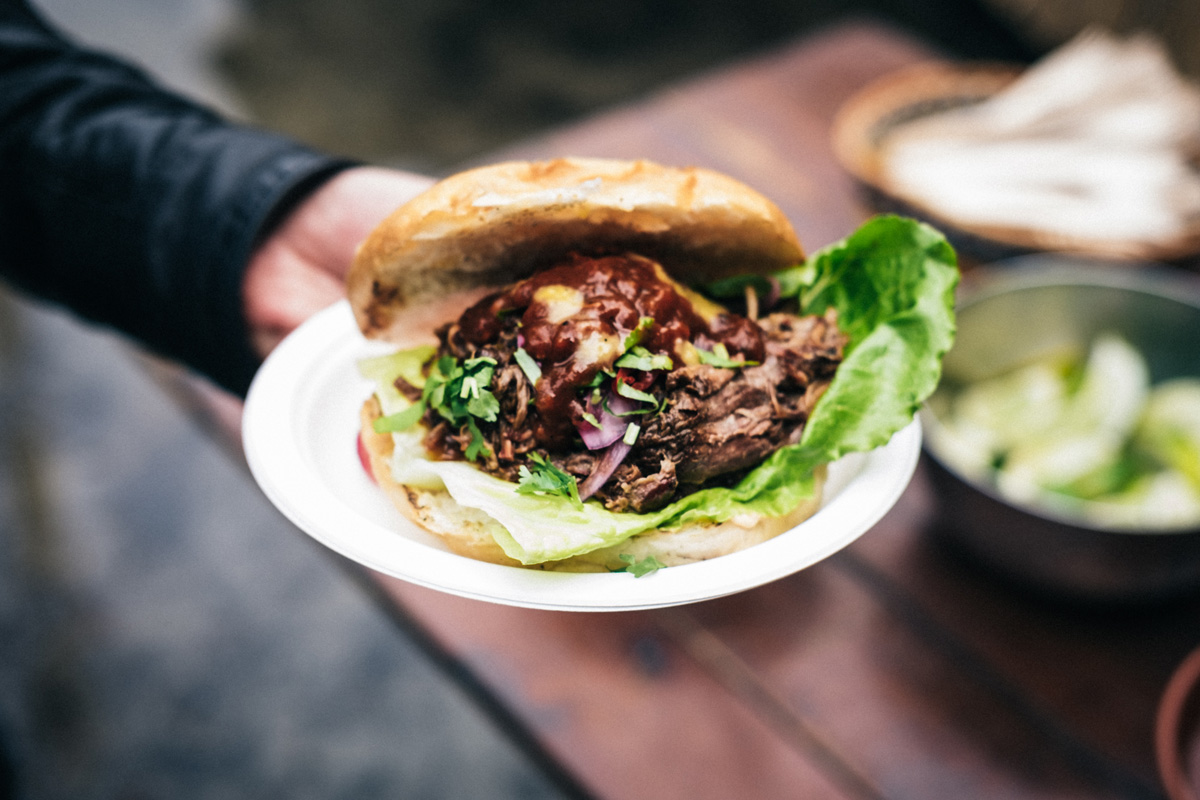 And then there was the music—a mixed bag of local and international indie, rock and alternative acts. English punk rockers Bad Nerves lit up the 2nd stage in the afternoon, with London's own Swedish Death Candy tearing the main stage's roof off in the evening. Dutch acts Indian Askin and Blaudzun also delivered standout performances.
Pure&Crafted also gave me the opportunity to tick something off my bucket list: witnessing an honest to goodness wall of death show. Seeing, smelling and hearing the famed Ken Fox Troupe roar around a giant wooden cylinder on vintage bikes (and one go kart) will go down as one of my top moto-memories.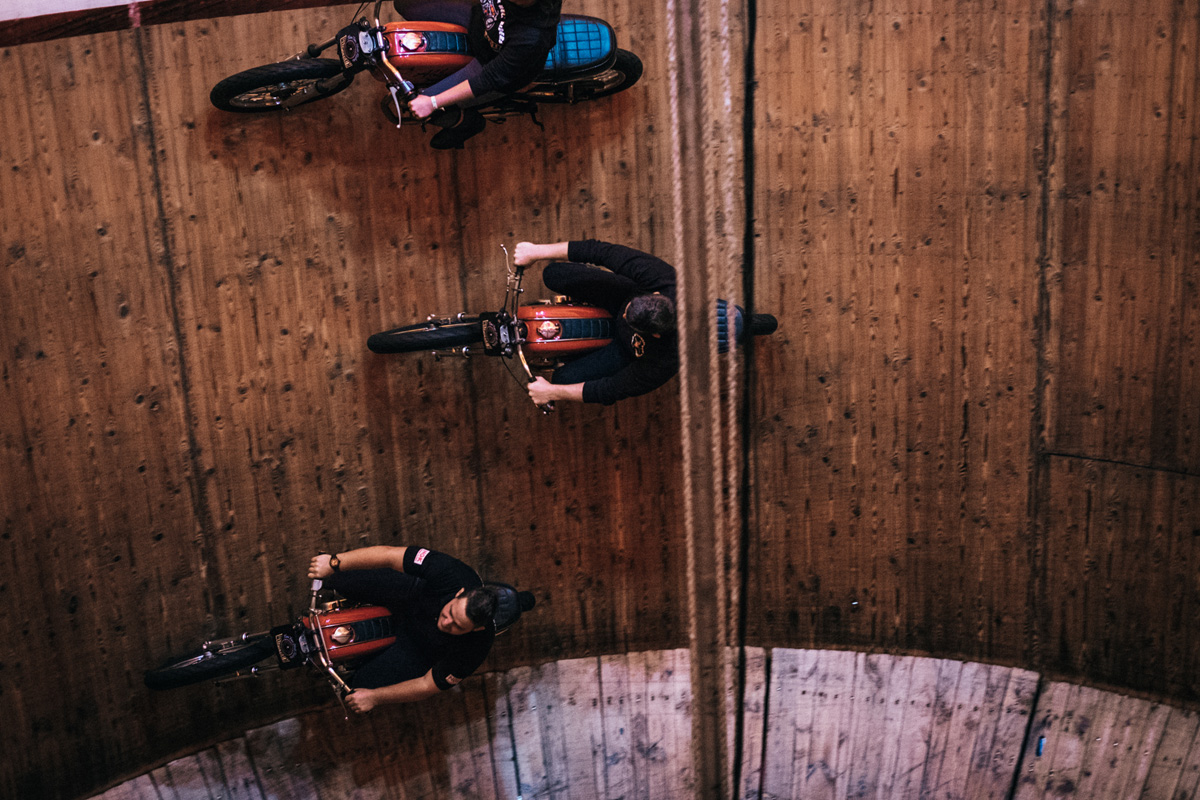 Pure&Crafted's recipe of tunes, wheels and revelries isn't entirely unique—but its alternative vibe sets it apart from most motorcycle festivals.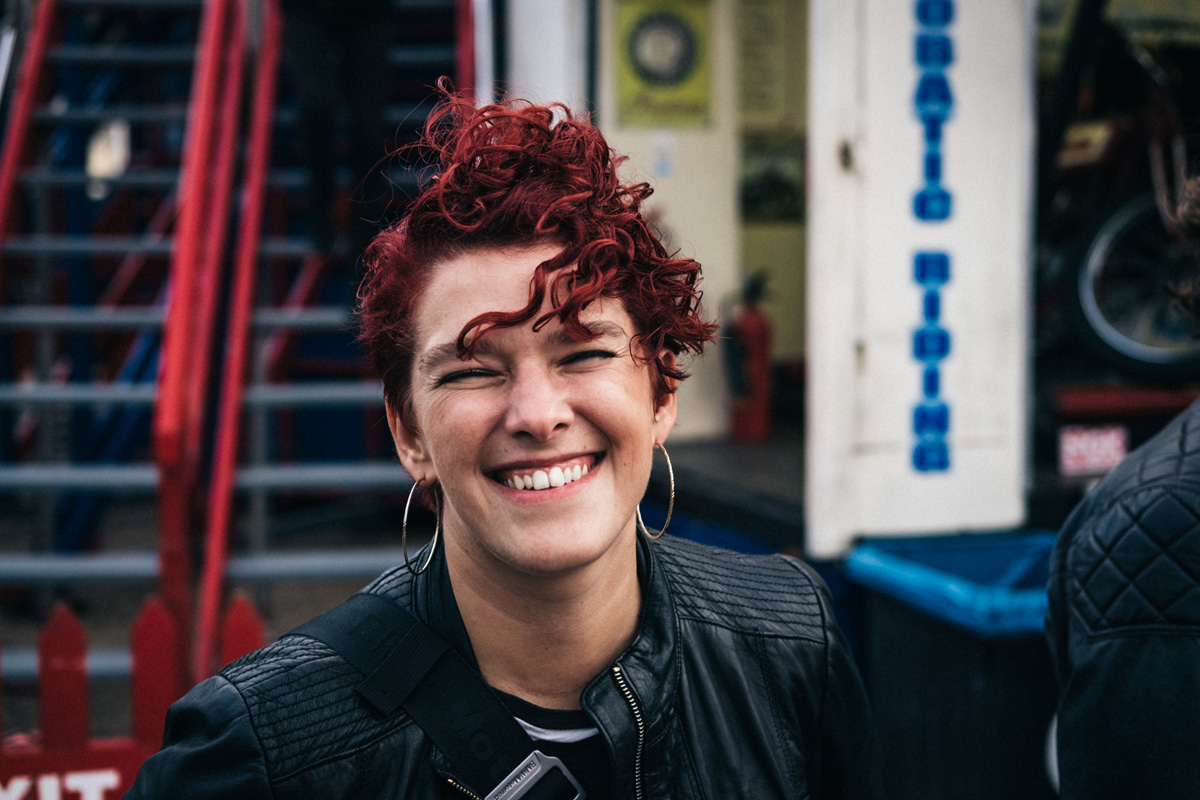 Add in a healthy dose of rad people that know how to get down, and there's plenty of motivation to go back next year.