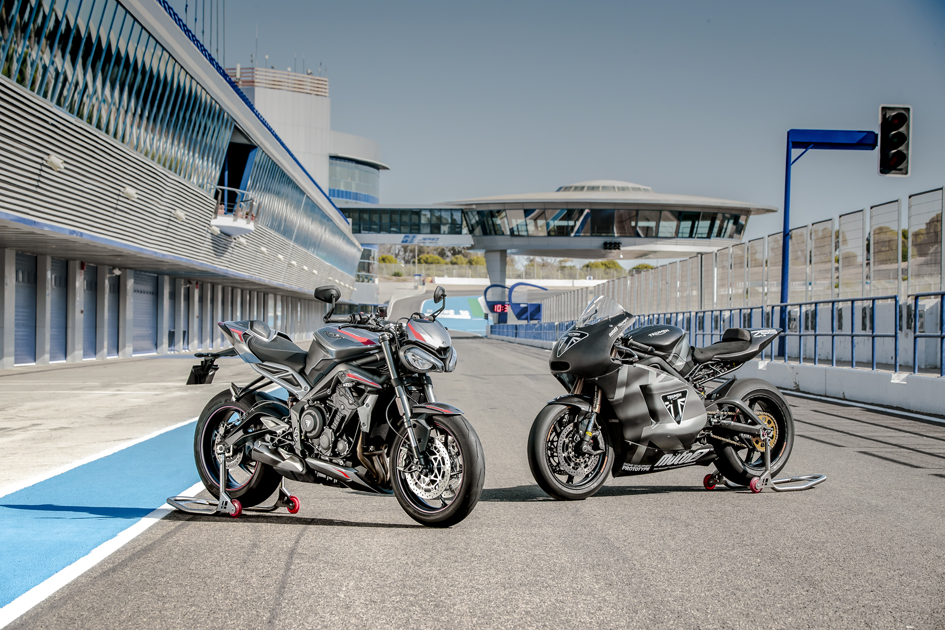 2020 is going to be hectic for Triumph, with plenty of appealing new models. A new Tiger is on its way, a Thruxton RS is already announced and the mighty Rocket III will set new standards for bikes with character! But for now, the funky Street Triple 765 RS is showing its 2020 improvements. ZA Bikers went to Spain, on the Cartagena roads and racetrack to find out how good it was.
Caution: this is a tricky question. What if the Triumph Street Triple was just the best middleweight naked bike of all times? I'm saying that because mid-sized nakeds are more often than not really what they are cracked up to be. I'm not mentioning the Honda CB 500 or Kawasaki ER-6, aka Z650: they offer more than decent value for money. But what if you want to feel the wind in your face and enjoy the extra performance, what can you get? More often than not, you get a "big" bike with a two and half decades old detuned superbike engine. Sometimes, it goes along with a build quality and fit and finish that would suit Chinese toys. Sometimes, as well, OEM rear shocks and tyres are the cheapest on the market… As I'm going to be shot if I mention names, I propose that you, dear reader, go find out for yourself!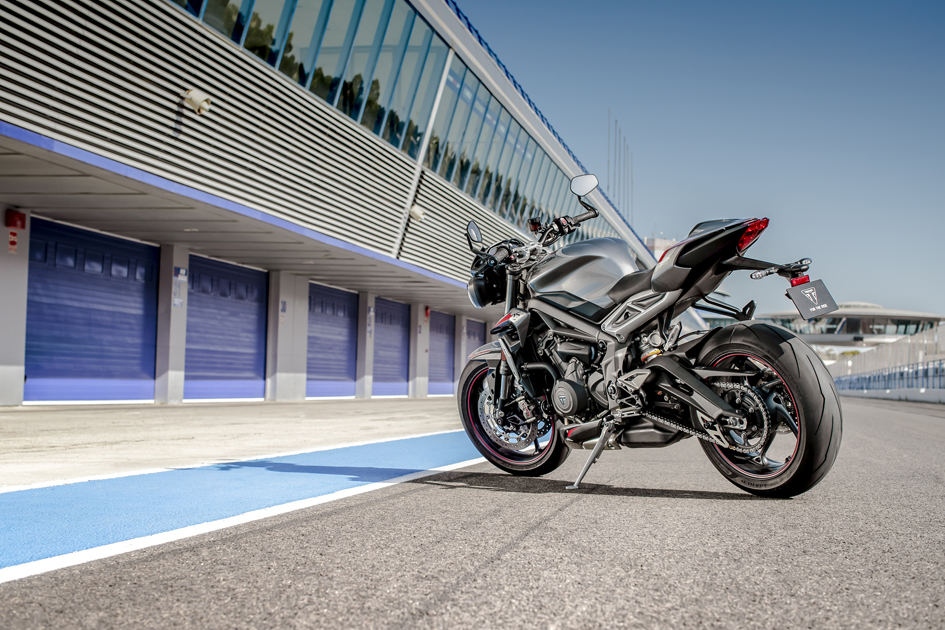 March 2007, Laco di Garda, Italy
I'm old enough to have attended plenty of bike launches and in March 2007, while working for the now-defunct SA publication, Topbike magazine, as the only "local" journo, I came back from Italy with a story and the cover page on a bright green bike, the first Triumph 675 Street Triple.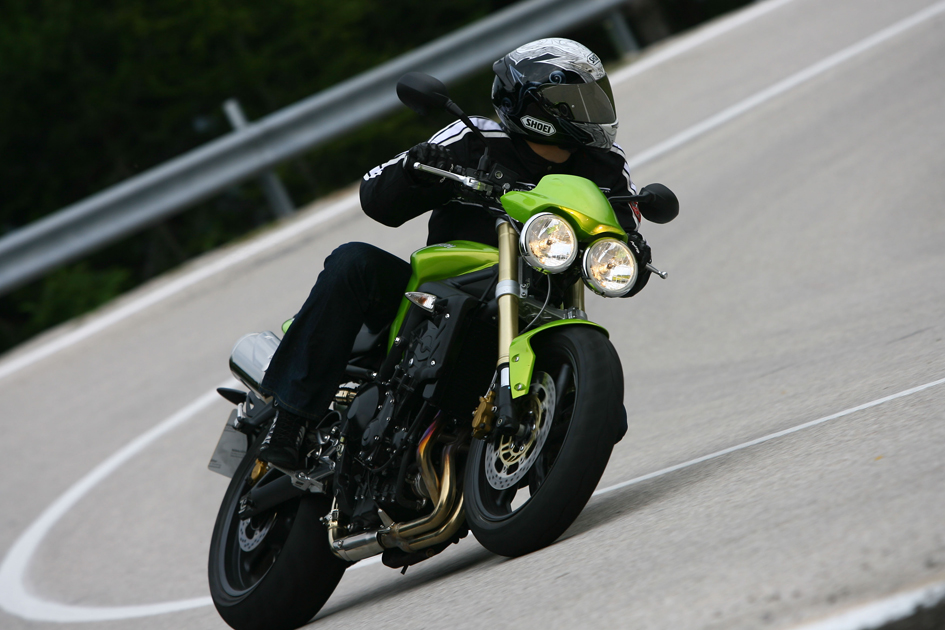 The Street Triple opened a new era for mid-sized naked bikes. It was light, fun, powerful, and packed with modern technologies. Of course, the standard shocks (especially the rear) could have been better.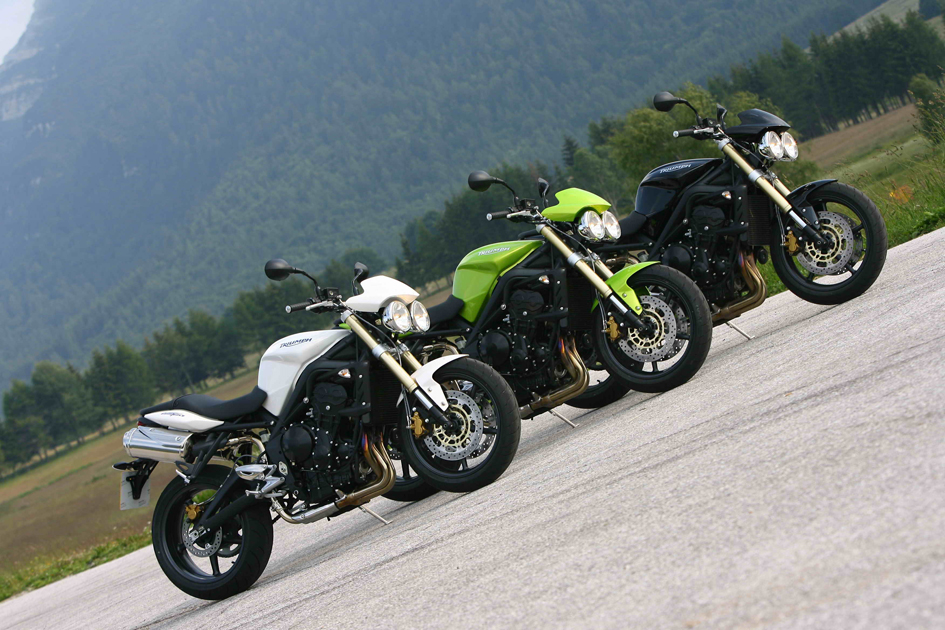 Triumph then made the Street Triple R in 2008, the bike had a facelift in 2012, got an RX version in 2015 (basically a naked Daytona) and got a serious 765 upgrade in 2017.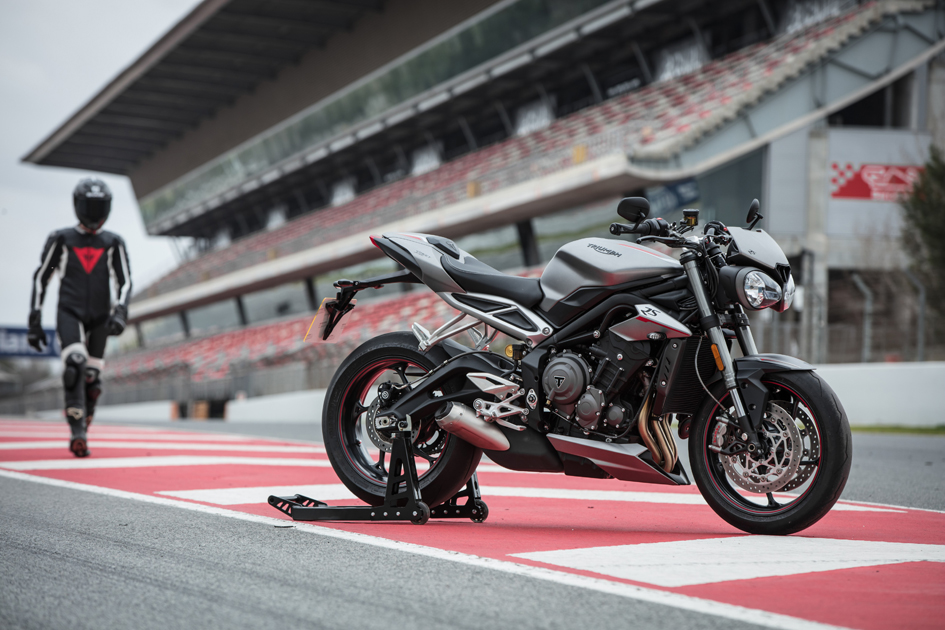 Triumph decided to offer the Street Triple to every kind of customer: the A2 660 cc version was offered in some markets, whilst the 765 RS simply had some features that bigger bikes would envy: not only was it the lightest in its class, but it had some serious hardware. Brembo M50 brakes, Pirelli Diablo Supercorsa SP's, Showa BPF USD fork, Öhlins rear shock: how many bigger bikes would have loved to be treated that way?.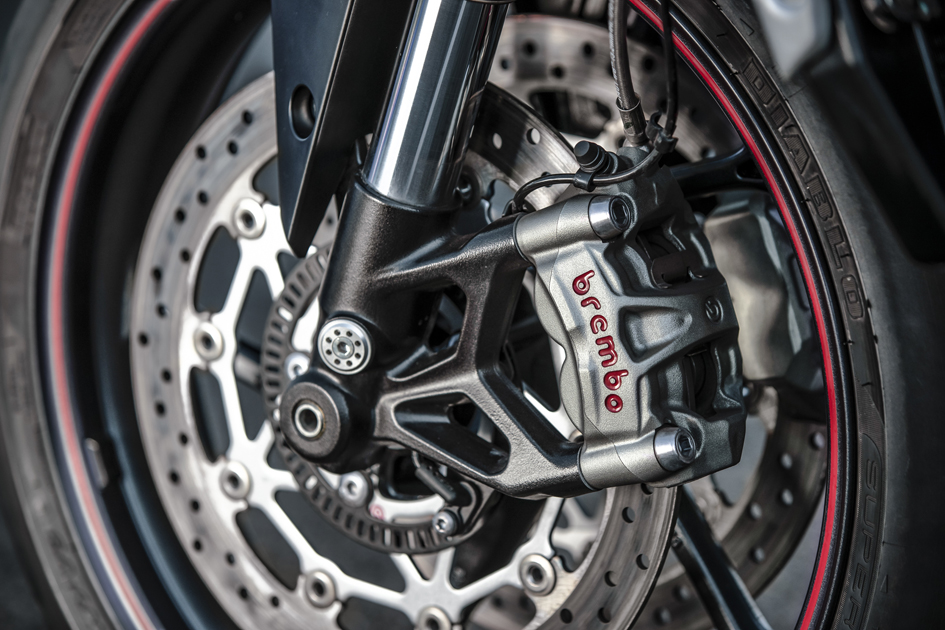 As the 765 Street Triple RS was nearly close to perfection, Triumph faced some difficulties to make it really that much better. A decision was taken to improve it on the edge. A bit of design, a bit of equipment, a bit of engine range, a bit of extra whizz, that's how to define the upgrades to the new 2020 Triumph Street Triple 765 RS.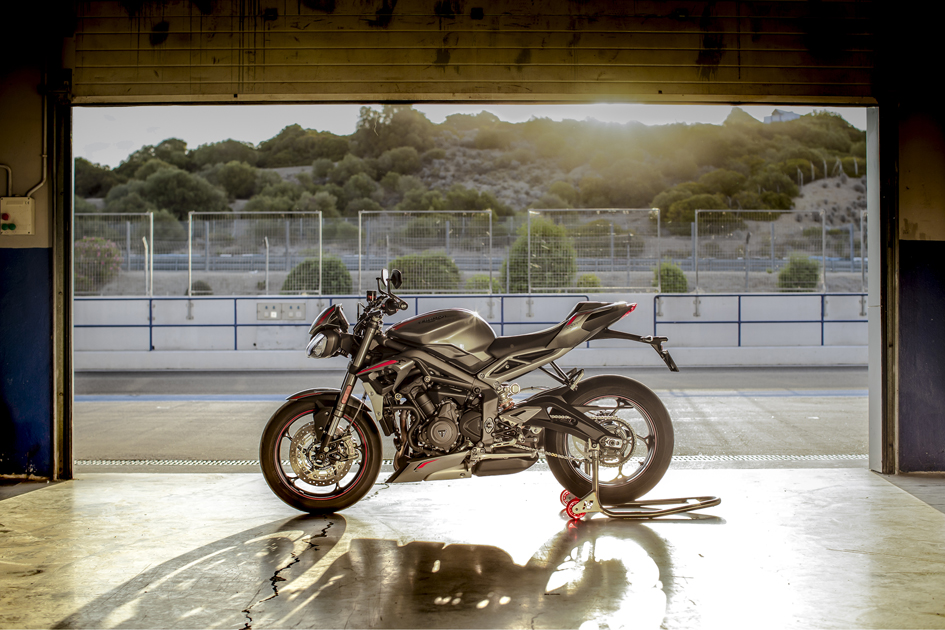 October 2019, Cartagena, Spain
Twelve years after the first bike launch, I'm here in Spain, to sample the new machine. The first feeling is about the design: no doubt the strong DNA is still present, and, as is the case with recent Triumphs the fit and finish and build quality is just stunning. The first noticeable aesthetic change comes from the light, with a new DRL LED signature.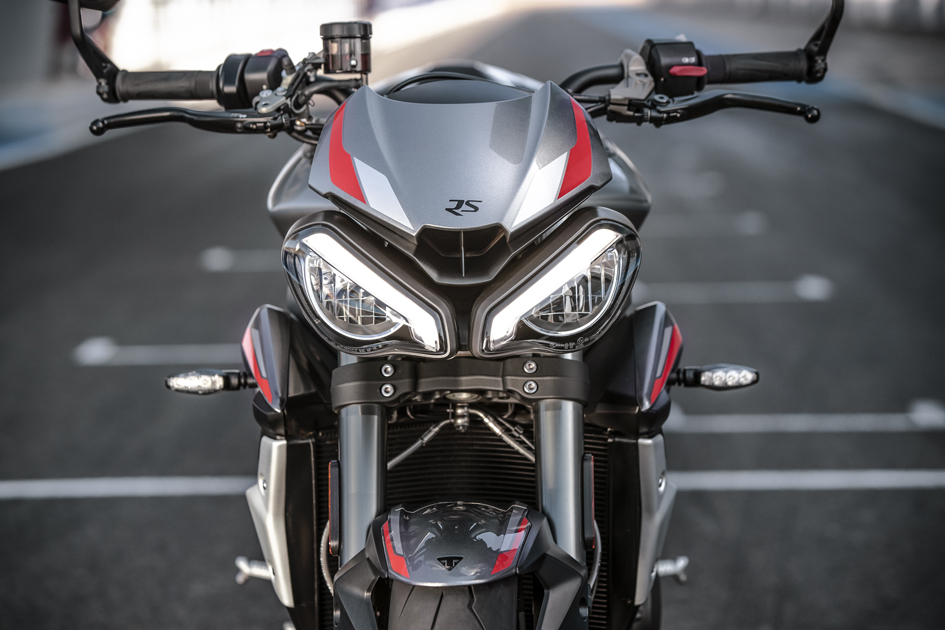 A closer look shows that the fairing, seat cowl and exhaust are also new. Talking about the exhaust, it's where some of the biggest engineering work has been done for the 2020 model: work on the gas flow (new exhaust cam and duct) made it Euro-5 compliant. Moto2 expertise not only helped Triumph build more power into the motor but has made it more user-friendly.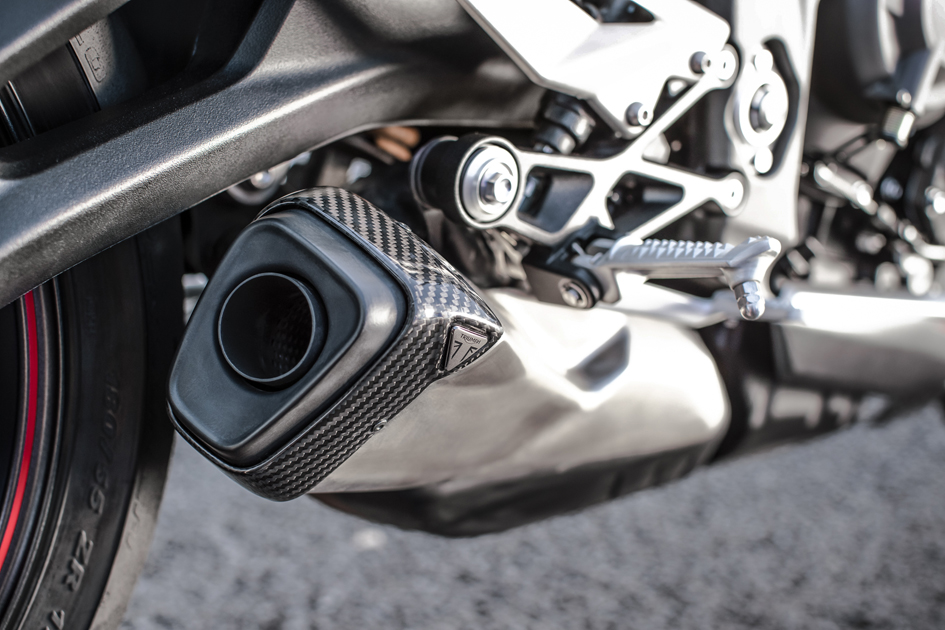 The maximum power remains at 123 hp, but there is 9 % extra power at 8000 rpm, and the torque is also stronger, with 79 Nm at 9350 rpm compared to 77 Nm at 10800 rpm. Engine inertia has also been reduced by 7 % and, to enhance the riding experience, an up and down quick shifter is now standard. On the new TFT dash, you can select five different riding modes with a greater variance between modes than before.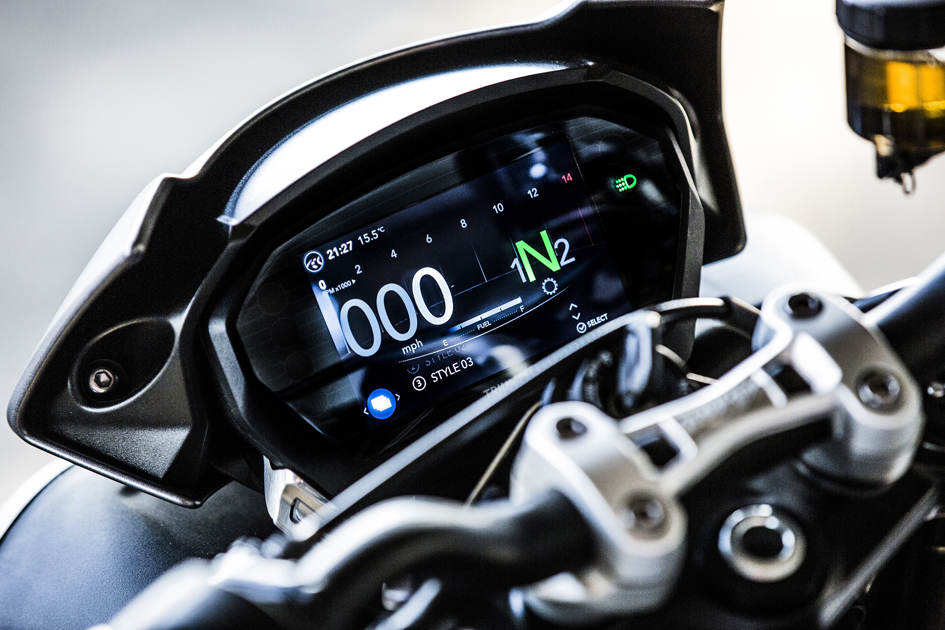 Euro 5 regulations mean that Triumph had to work on a new and heavier catalytic exhaust, but the extra weight is compensated for by the work done on a new gearbox, from which 1st and 2nd gears have now a shorter ratio. As a result, the overall weight is still at 166 kilograms dry, which is a class record.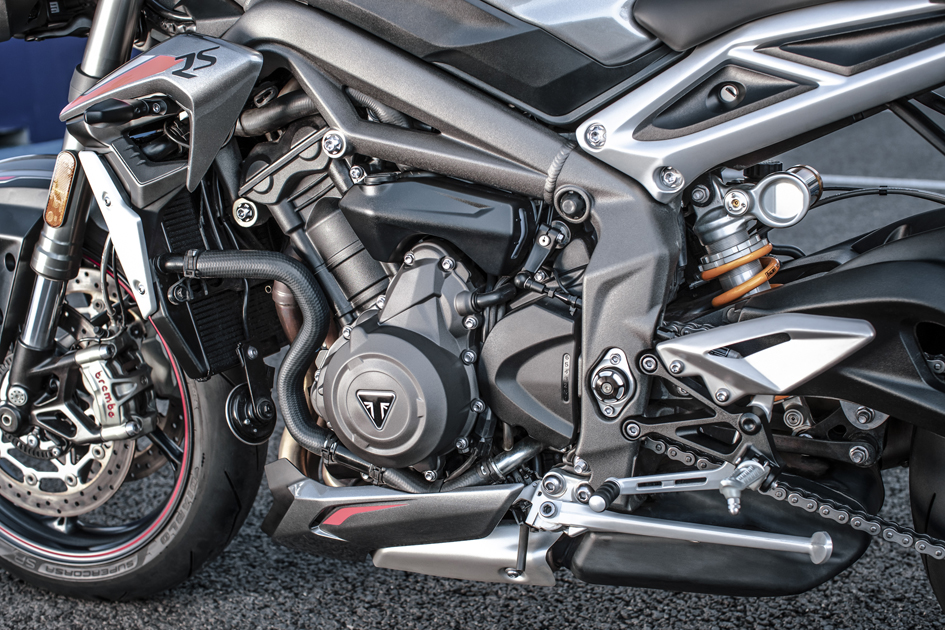 The Street Triple 765 RS is a compact machine, but as a tall rider, I still feel at ease and comfortable riding it. The limited weight and the perfect natural balance makes it a phenomenal all-rounder, and despite its sporty inclination, the quality suspension (it is the same as the previous model, meaning 41 mm USD Showa BPF fork and Öhlins STX40 rear shock) still delivers an unexpected level of comfort. The inline-three has always been super refined and tractable, so in both cruising or urban use, the Street Triple 765 RS is still extremely pleasant.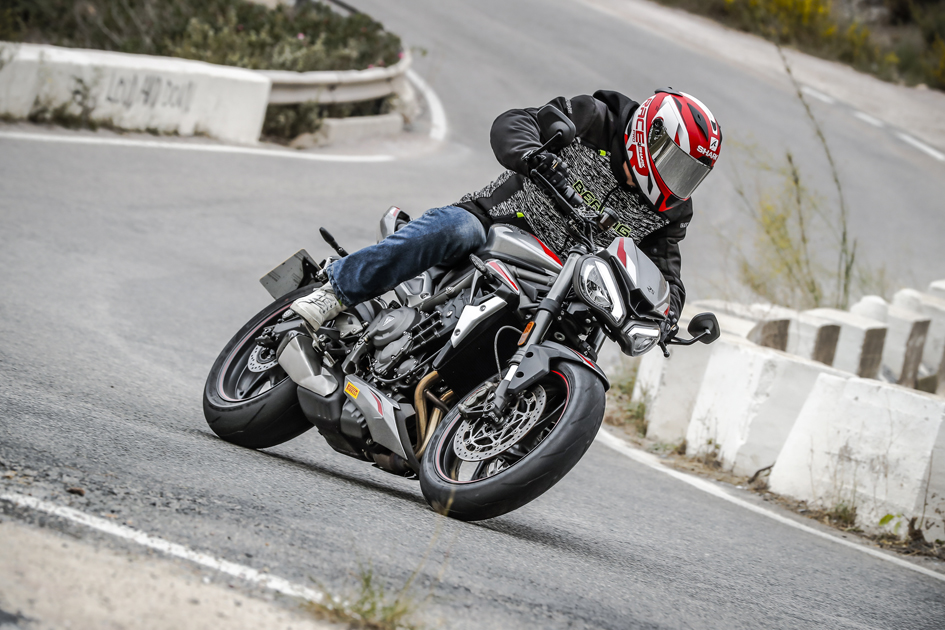 Our lead rider on the mountain roads near Cartagena, Spain, is Joe Aykroyd, a five-times Isle of Man TT racer. That means we shouldn't have troubles to find the proper pace where the Street Triple RS reveals all its potential! It is so good that you simply cannot find its limits on the road. In the chassis compartment, the only real new stuff are the tyres, now Pirelli Diablo Supercorsa SP V3's, with a new compound which warms up even quicker than before. Confidence is instantly there, and the lightweight machines never get wide in a corner, neither make you feel out of sorts…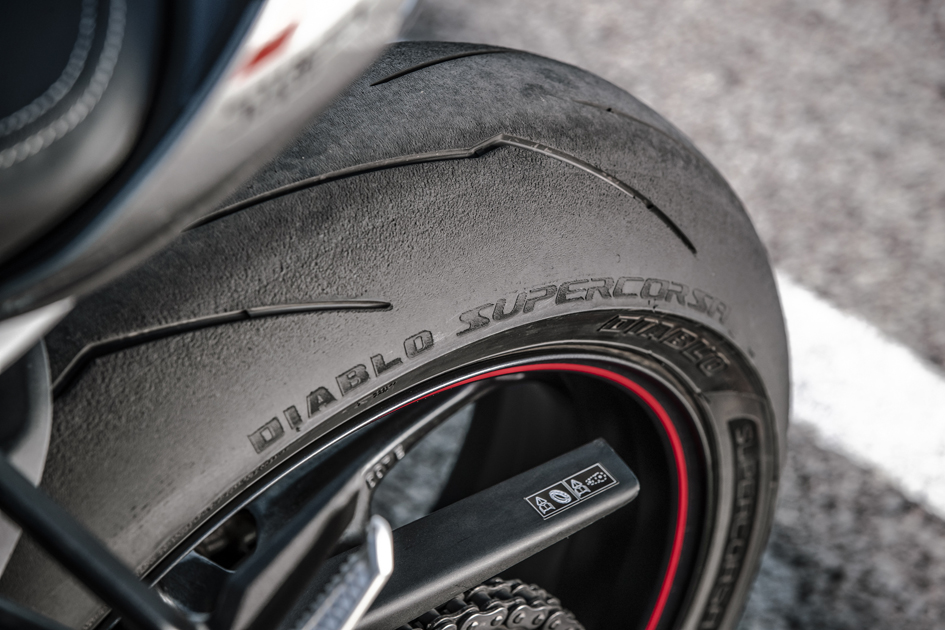 And here comes the magic
Later, as I find myself entering the racetrack, I remember how all the Street Triples and Daytonas I've ever tested evoke the same sense of wonder. A kind of magical effect which makes you feel that all of a sudden, you've become a better rider. The engine hasn't got superbike-like kind of power, but it always works for you, it's never too much or scary, and the power band offers more than enough from 8 to 12000 rpm to have plenty of fun. The playful character of the Street Triple 765 RS makes it a kind of hooligan companion, always ready for an extra lap, always precise to the apex, always as fun and forgiving.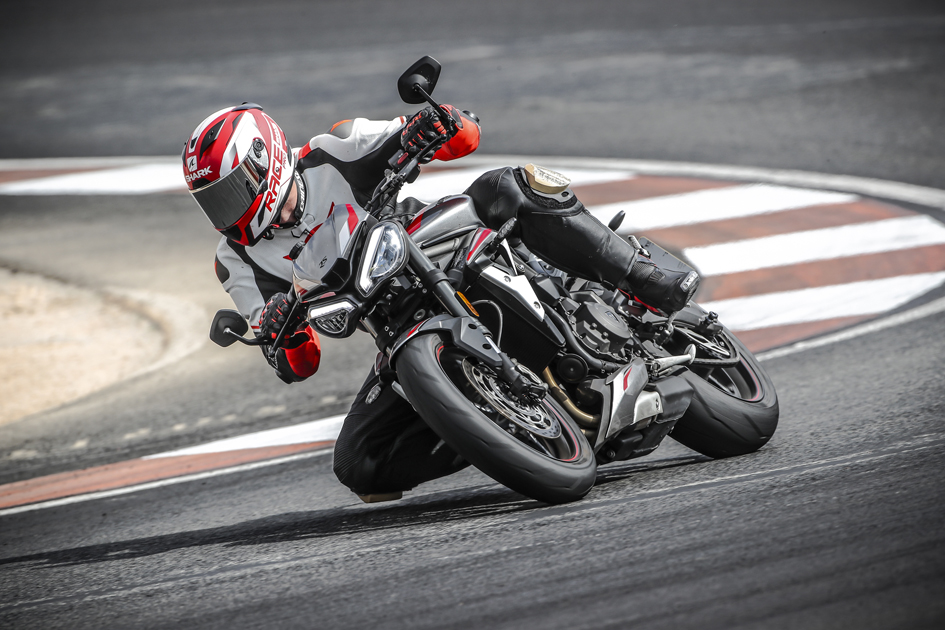 The power and weight package mixes performance, fun and forgiveness, add the excitement coming from the inline-three soundtrack and you can only have a great time. Small downfalls come from ground clearance which could be better during track days (you need to place the ball of your foot on the footpegs to avoid excessive scraping), the ABS is slightly sensitive under hard braking (once again: track use only) and a rev-counter which is hard to read irrespective of which dash is selected (there are four options with four main colours of which none seem that easy to read, however, the engine feel and sounds are such that you can all but ignore the instrument information). These are small cons compared to the huge amount of fun that the bike provides.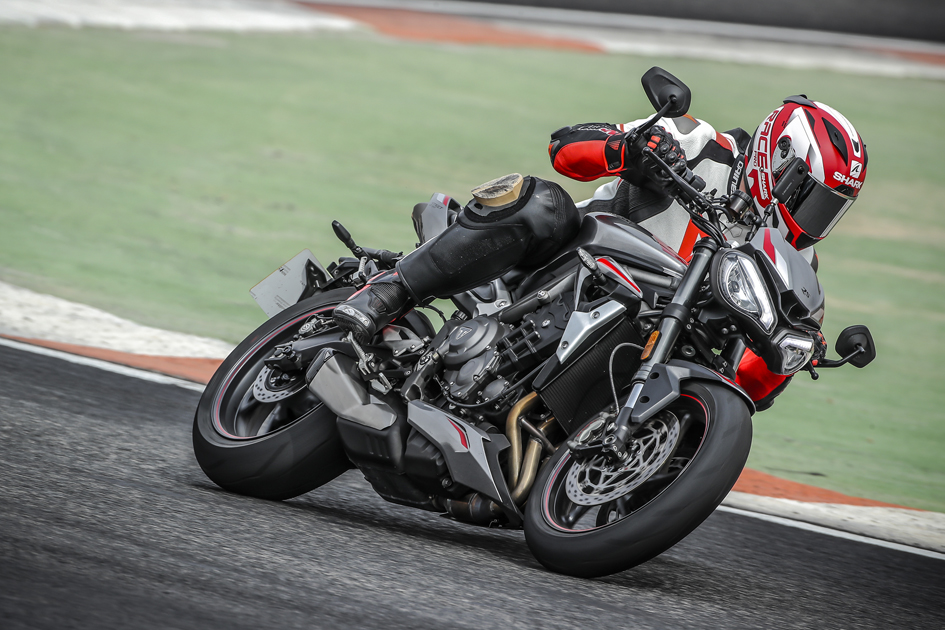 Not only is the Street Triple RS better than its bigger sibling, the Speed Triple RS (less weight, more fun, and nearly the same level of performance), but of all the many, many bikes I've tested, I can tell that this package is incredibly hard to beat.
Triumph Street Triple RS
For more information on the bike that we tested in this article, click on the link below…