For the past 2 years, we have joined the Cancervive initiative as their official biking-media-partners. For 2019, we got even more involved as we formed part of the Cancervive media crew, capturing video footage, helping to make the official 2019 Cancervive video.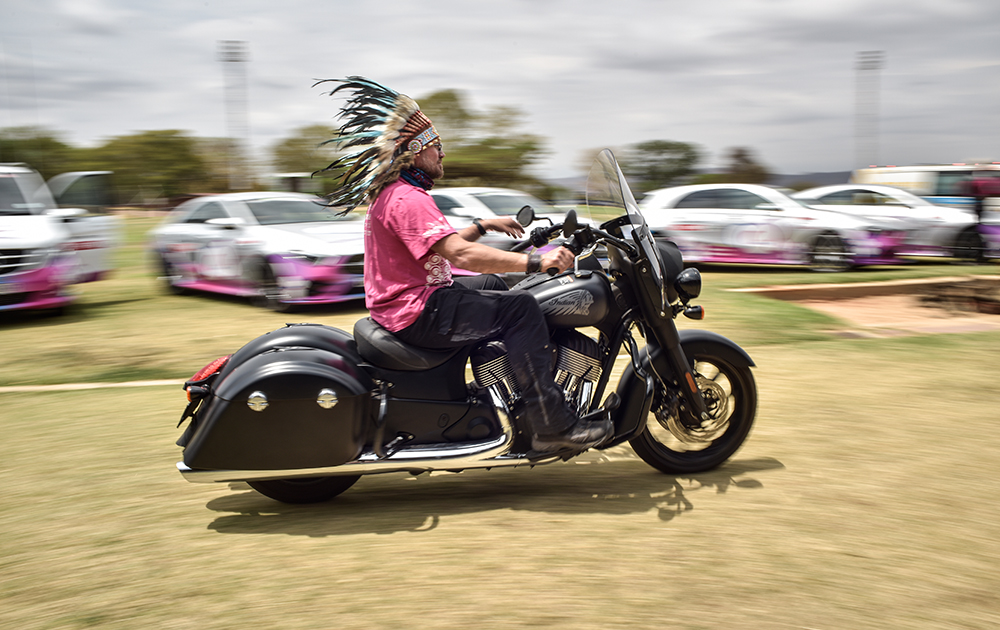 What is Cancervive? The idea was birthed 11 odd years ago by a small group of woman who had their lives affected by a skirmish with cancer. I deliberately use the word "skirmish" because, firstly, they survived to fight another day, and secondly, they decided to take the fight to this silent killer.
How did they go about it? By not staying silent, but rather spreading awareness as well as the importance of early detection.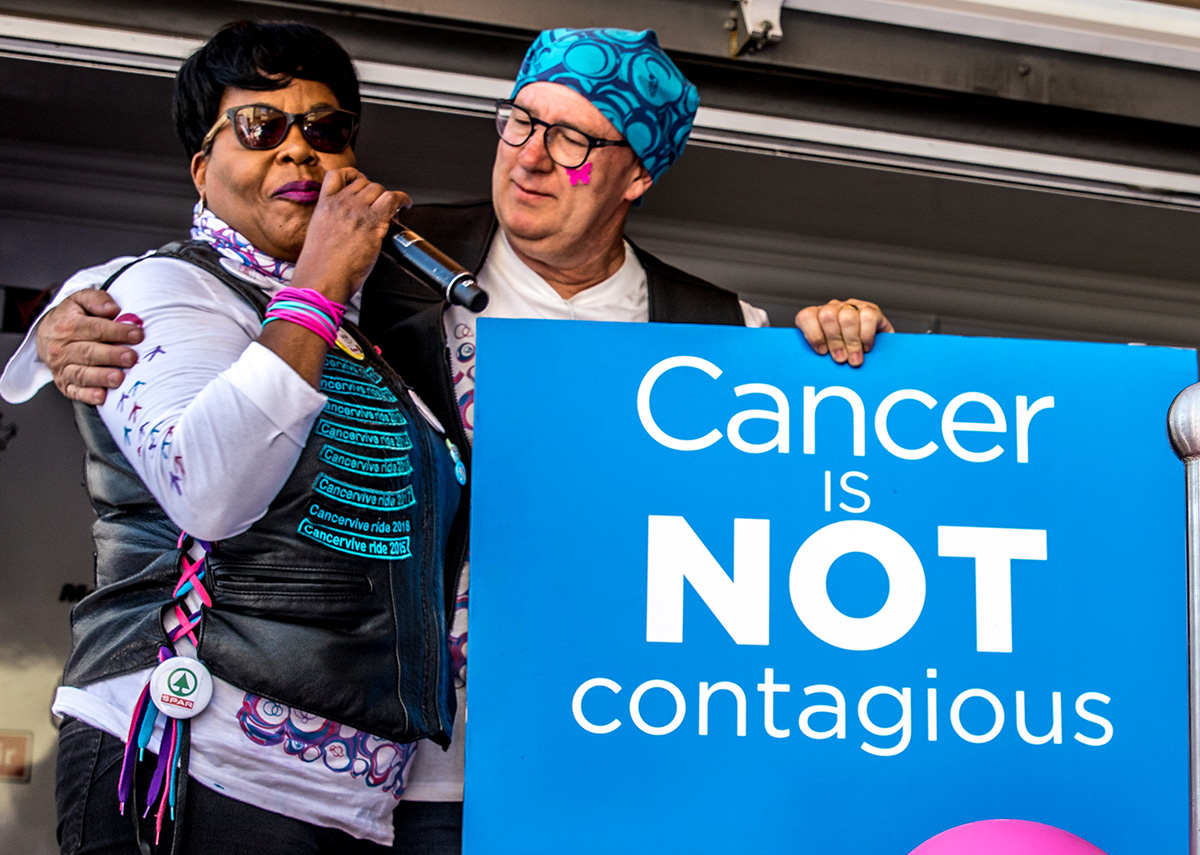 This disease goes in stages, and if detected and treated early, it is very curable. Quite a few of the people affected started riding motorcycles after their skirmish. When your life is threatened and you emerge carrying the scars of your battle, you often have a heightened sense of how precious life is. You make a decision to take life by the horns and make every day count. As bikers, we know what that entails. Ride more if you already ride, or start riding if you currently don't.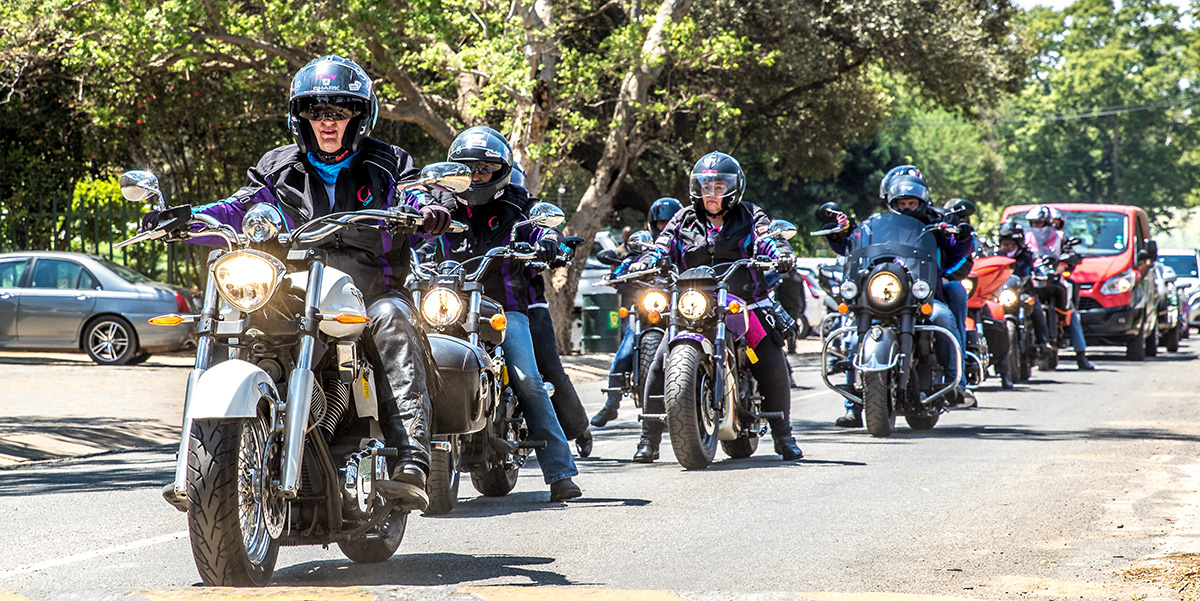 So, between the 5th–12th October 2019 we travelled in a huge convoy around Gauteng, Mpumalanga and North West province [approx 1200 km], where we visited towns and rural communities spreading the message that early detection of cancer can save lives.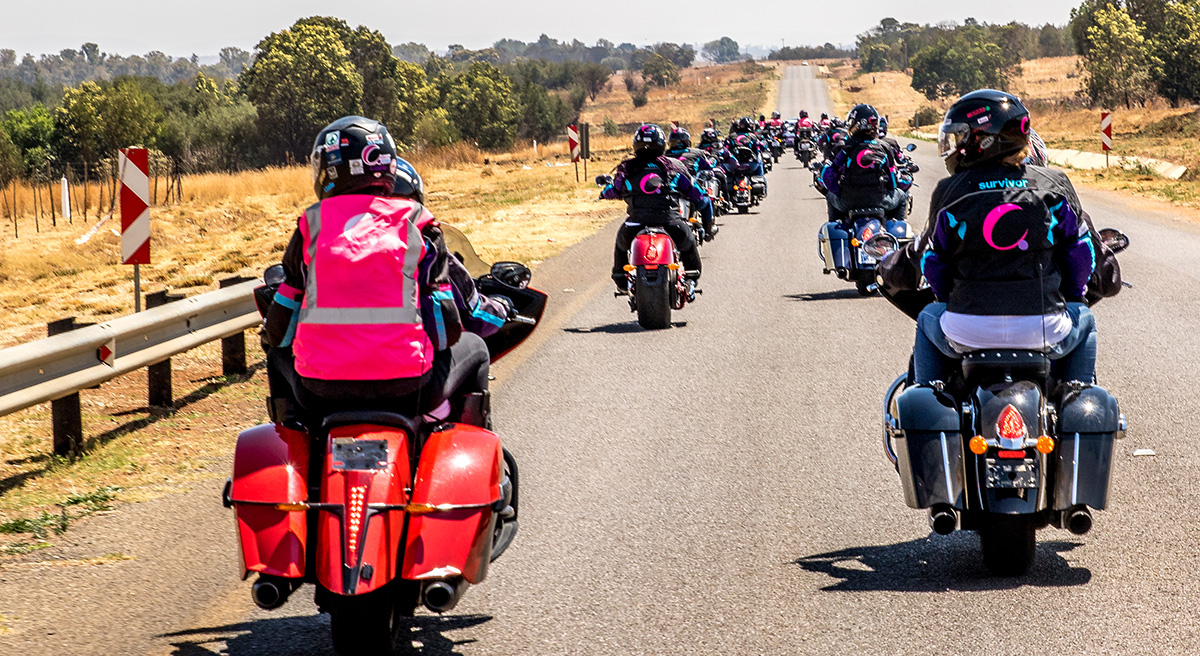 This years ride was extremely HOT and when in Rustenburg we hit temperature highs of 38 degrees. This did not faze the cancer warriors one bit and from early morning till early evening, they visited schools, and communities, telling their story with compassion and sincerity. Regardless of the heat.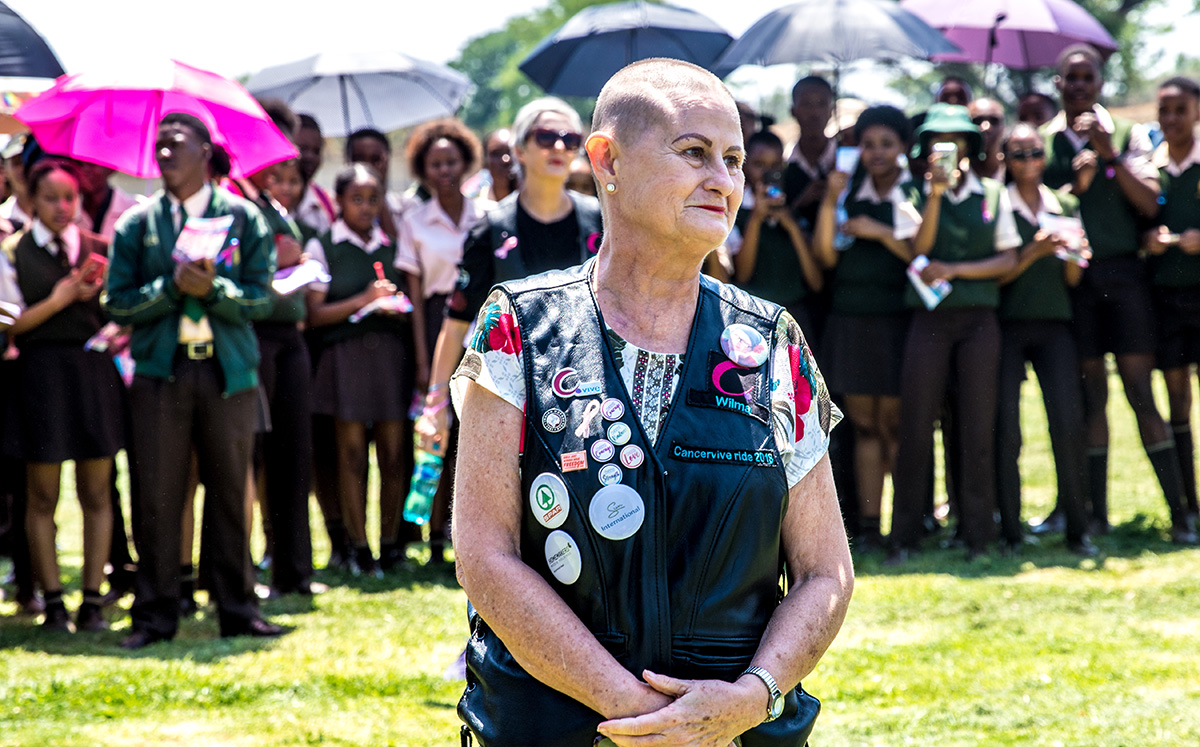 We visited the oncology wards at Steve Biko, Pinehaven and Job Shimankana hospitals, bringing love and care to the suffering and afflicted. The whole trip is an emotional rollercoaster of note. No matter where you go, lives have been affected by this disease.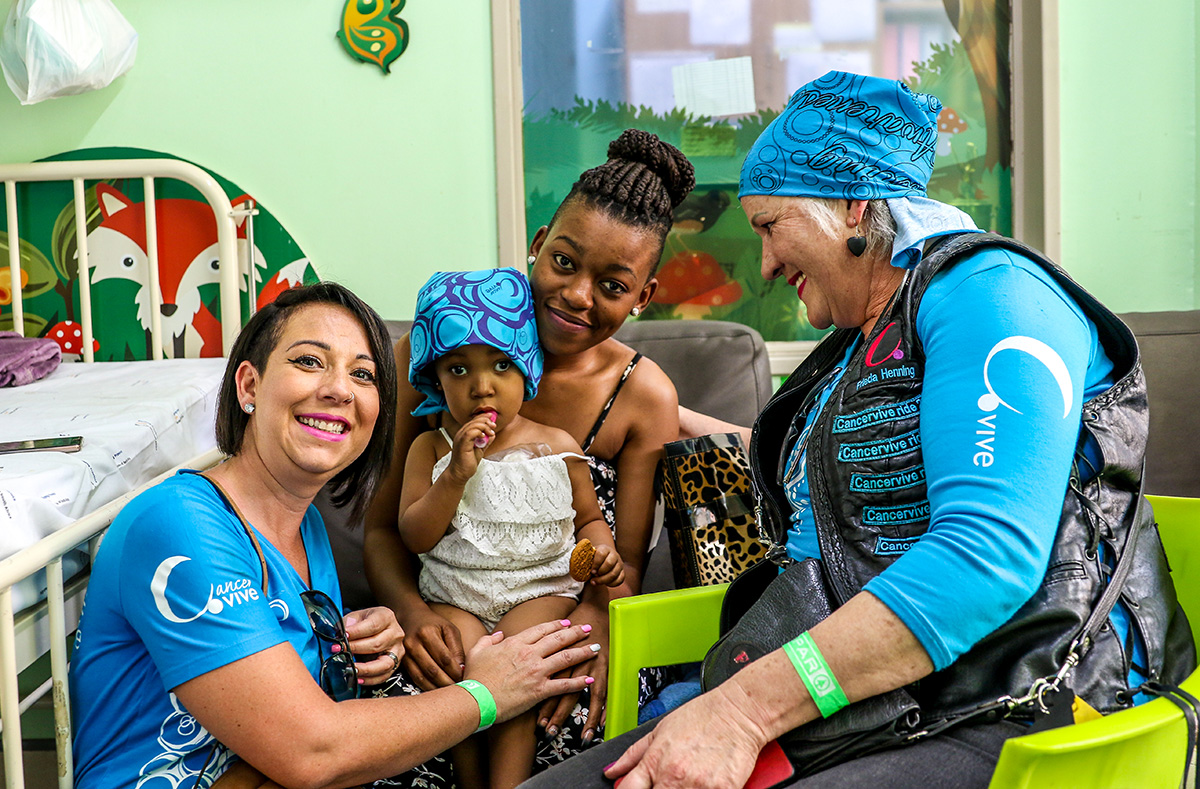 To single out any one personality would be an injustice to all, as everyone contributed to the success of the event in their own inimitable way. The bikes seem to build on the comradery of the whole exercise. Riding from one location to the next in formation requires serious concentration. Despite the hectic schedule, everything went down perfectly. Being part of an initiative like Cancervive reminds us that it is way more rewarding to give than to get. It is easy to give money if you have it, but to give of your time to selflessly serve others is the real deal.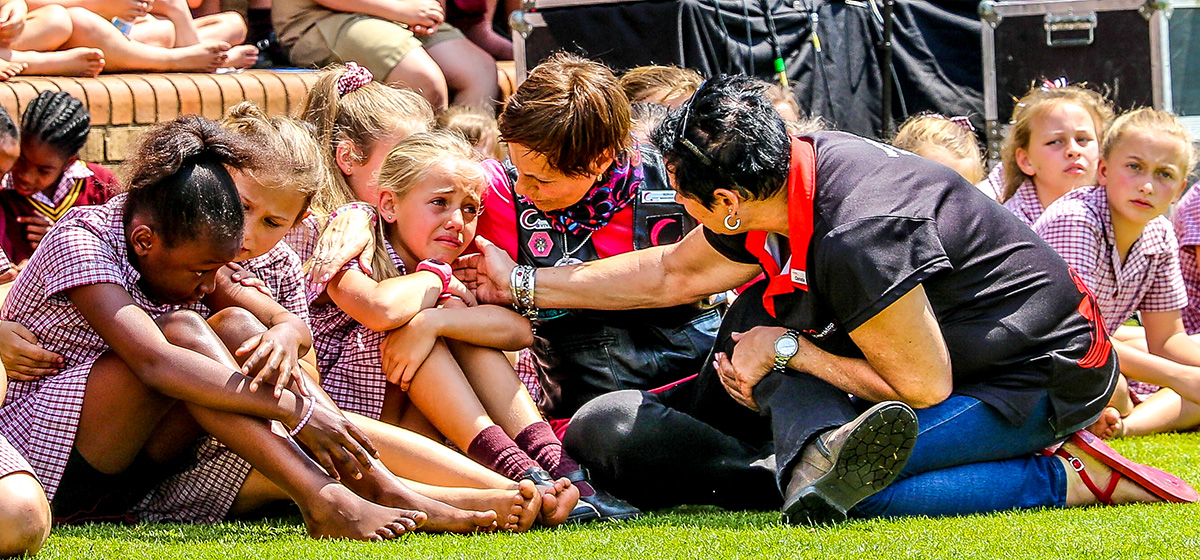 The motorcycle sponsors for 2019 were, as last year, Indian motorcycles. In our tough economy, it takes someone really special to take on sponsorship of this magnitude. Clearly, a decision was taken with the heart. Thanks for all the support guys.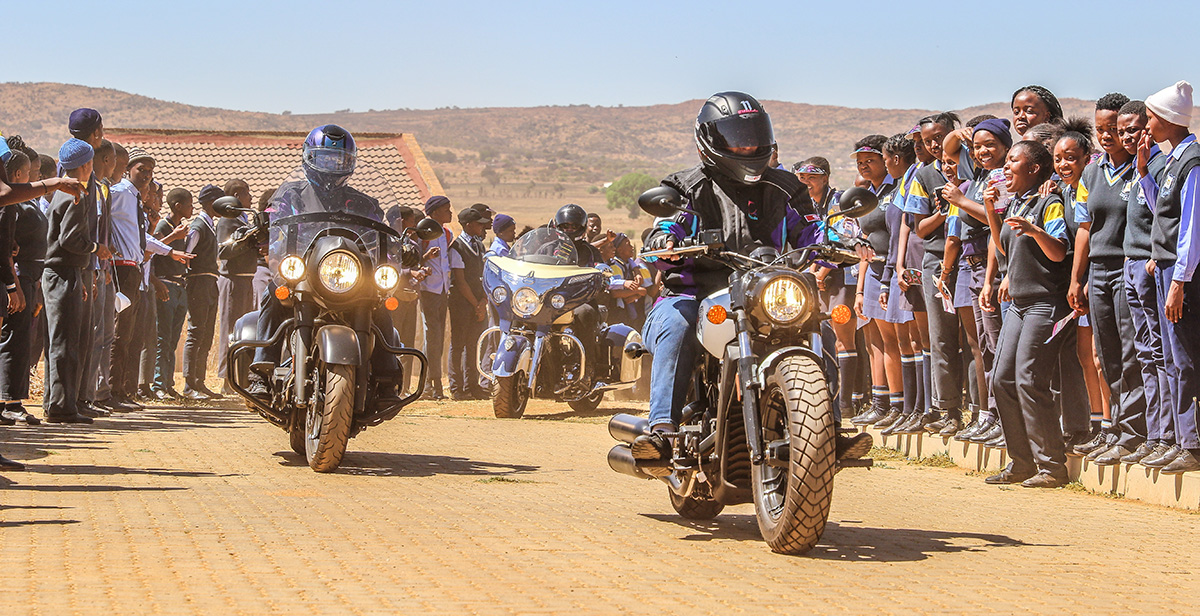 The other really notable new sponsor this year was non-other than Sun International. Brett Hoppe and his team really went "All-Out" in providing us with amazing hospitality both at Times Square and Sun City resorts. Looking into the future, Cancervive is certainly very blessed to have as massive a sponsor as Sun International onboard – what a huge difference this will make.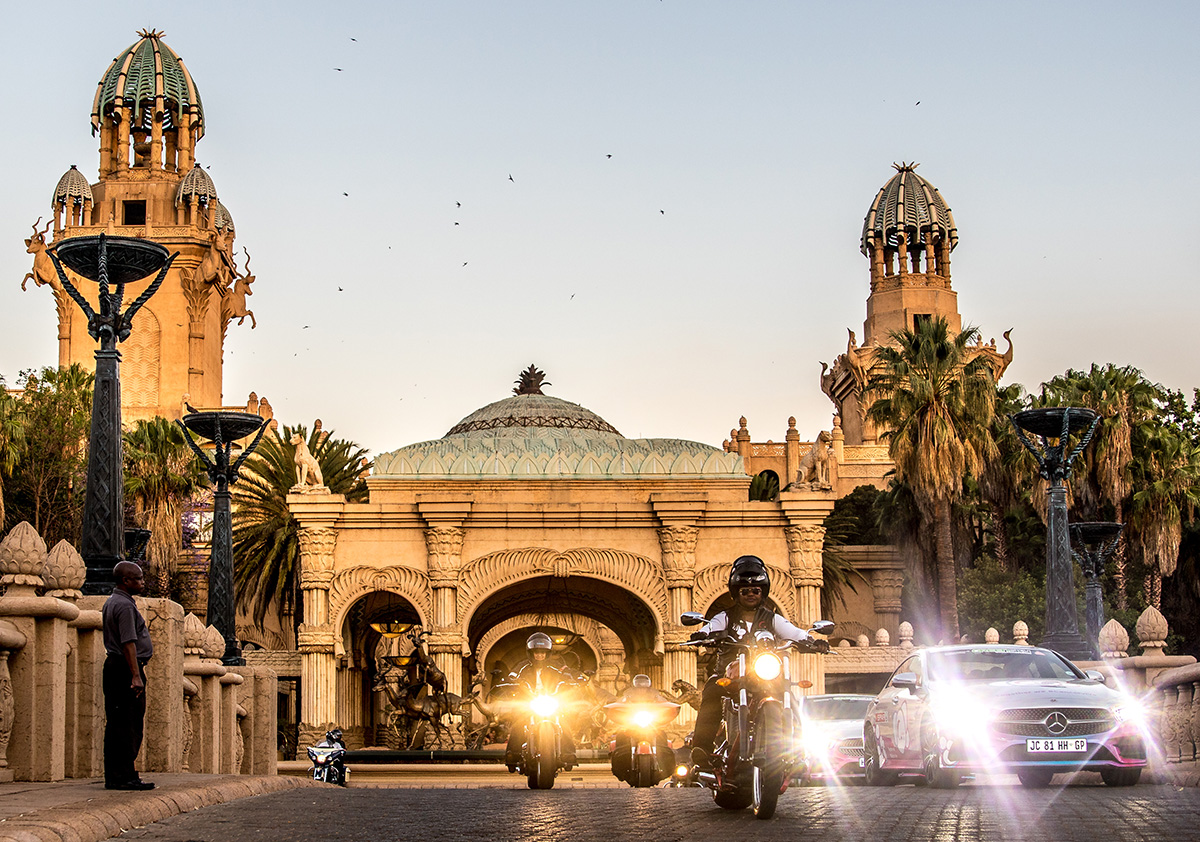 Bjorn and I were given bikes from Ducati SA and Honda SA to use as our work-horses, capturing footage along the way. We were reminded of what wonderfully versatile bikes the Multistrada and Africa Twin really are! Thanks guys, for helping us at such short notice, much appreciated!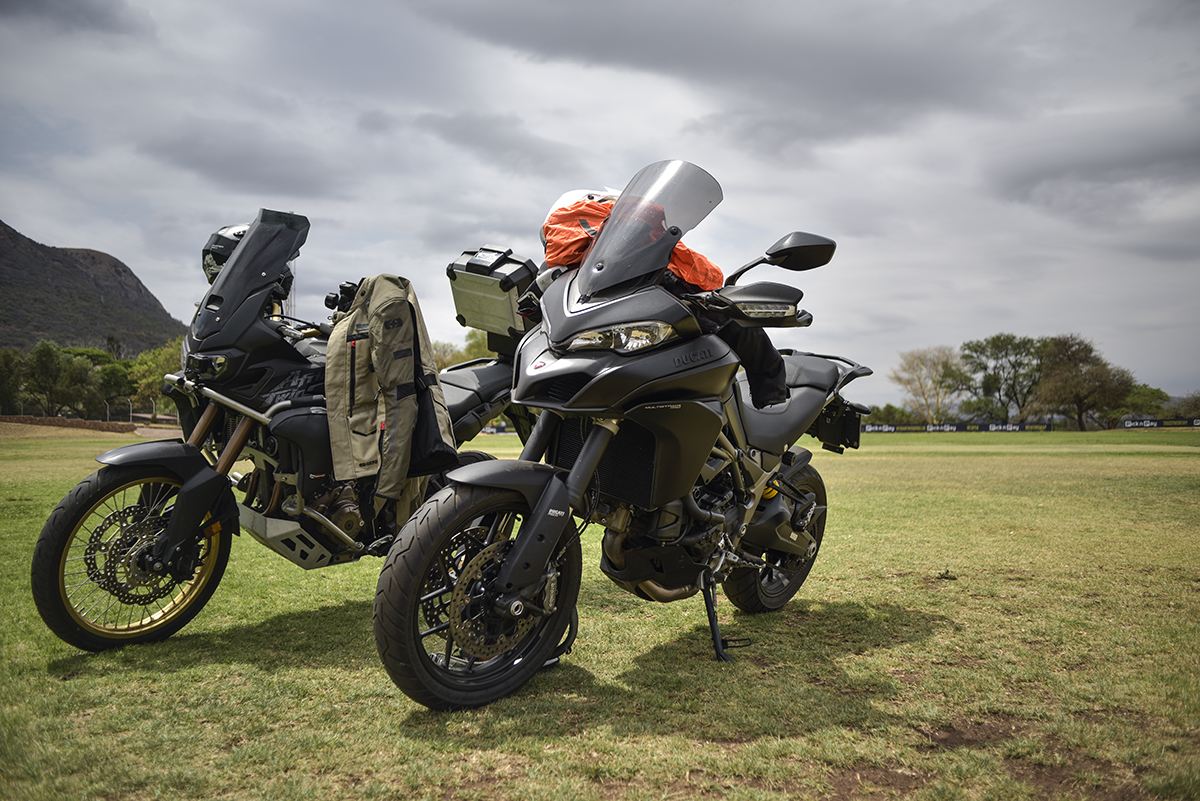 And finally to ABSA, SPAR, Mercedes-Benz SA, Meadow Feeds, the SABC Foundation and Netcare 911 and to the amazing logistic/management/marshalling team at Cancervive… You guys Rock!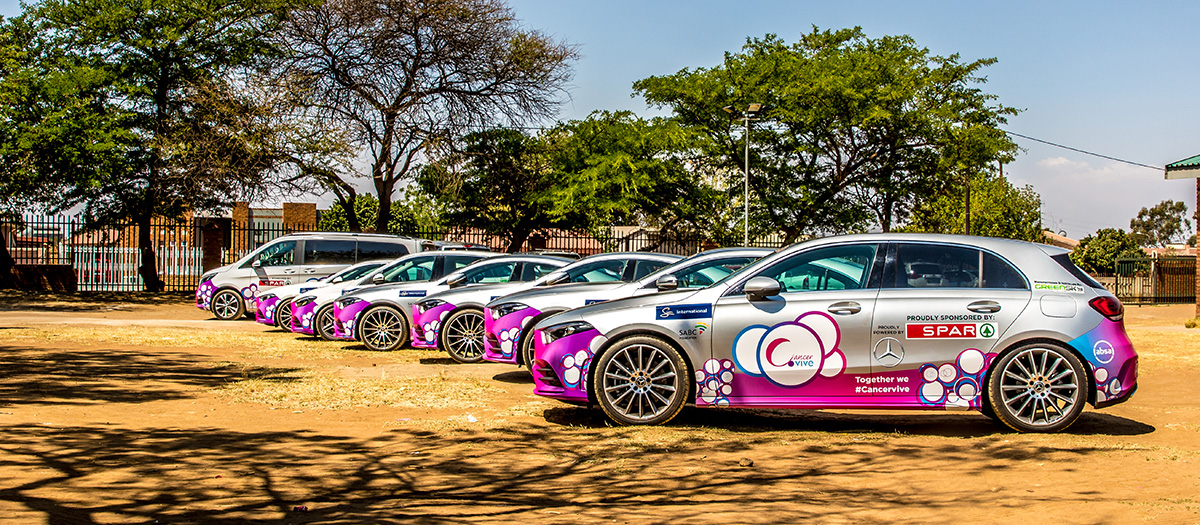 If your life or the life of someone you care about has been affected by cancer, and If you would like to learn more about the Cancervive movement, visit: www.cancervive.co.za.