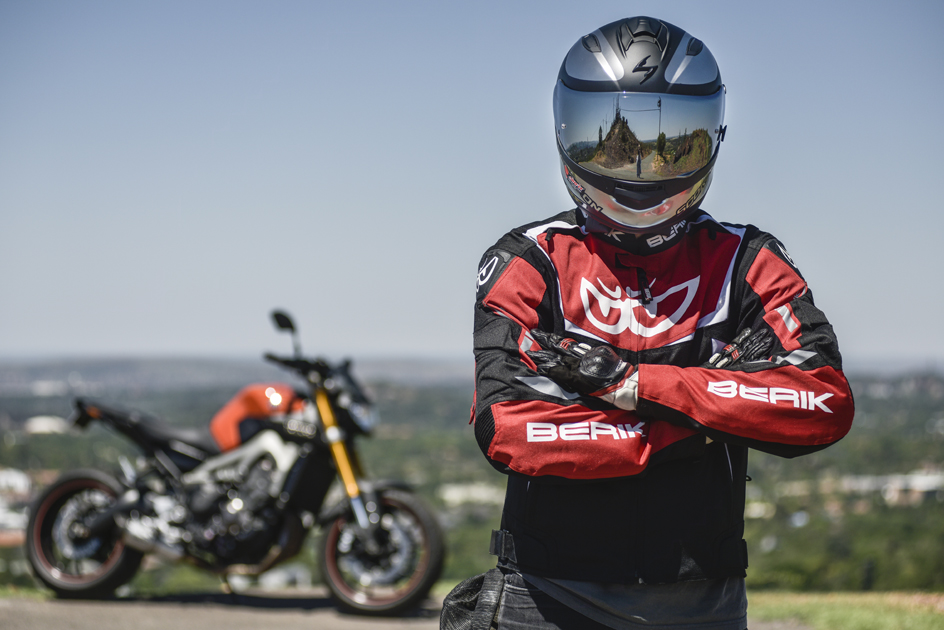 I was recently in the market for an everyday riding helmet which led me to Mark Henderson [owner of Henderson Racing Products]. Henderson Racing Products was founded back in 2005 and they now currently bring in a whole host of quality motorcycle products, such as; Scorpion, Metalize, Just1, Cycra, Dunlop, to name a few.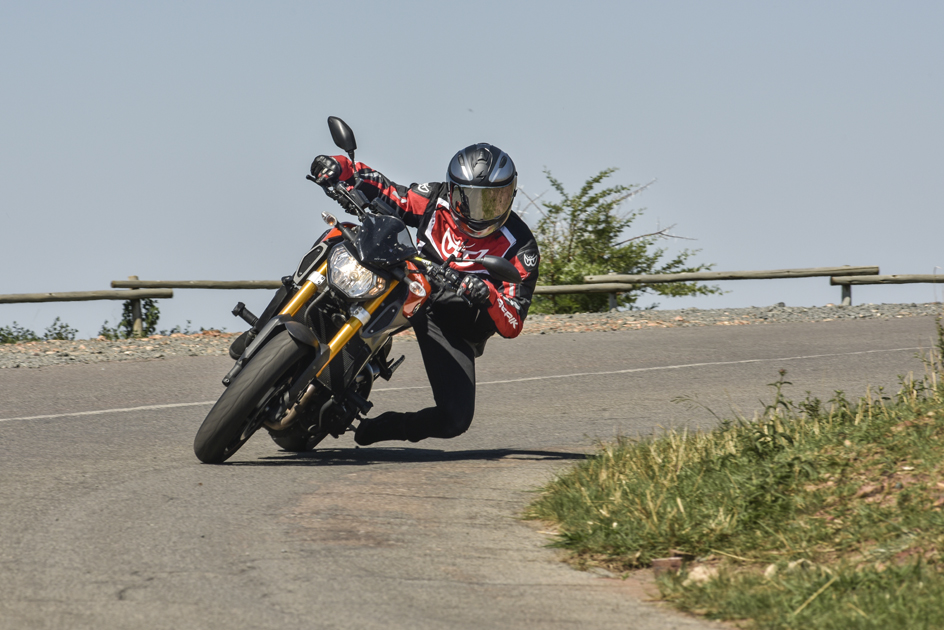 If you're a big fanboy, like me when it comes to motorsport then maybe you've noticed a Scorpion lid on a rider or two in recent times. Scorpion draws R&D [Research and development] from some of the top riders in the world, from WSBK, MotoGP and even the Dakar. With top riders like Álvaro Bautista [Former 125cc World Champion and Superbike World Championship contender] and Fabio Quartararo [MotoGP Rookie of the year], you can assure yourself that Scorpion is a top-quality helmet worn by top quality riders.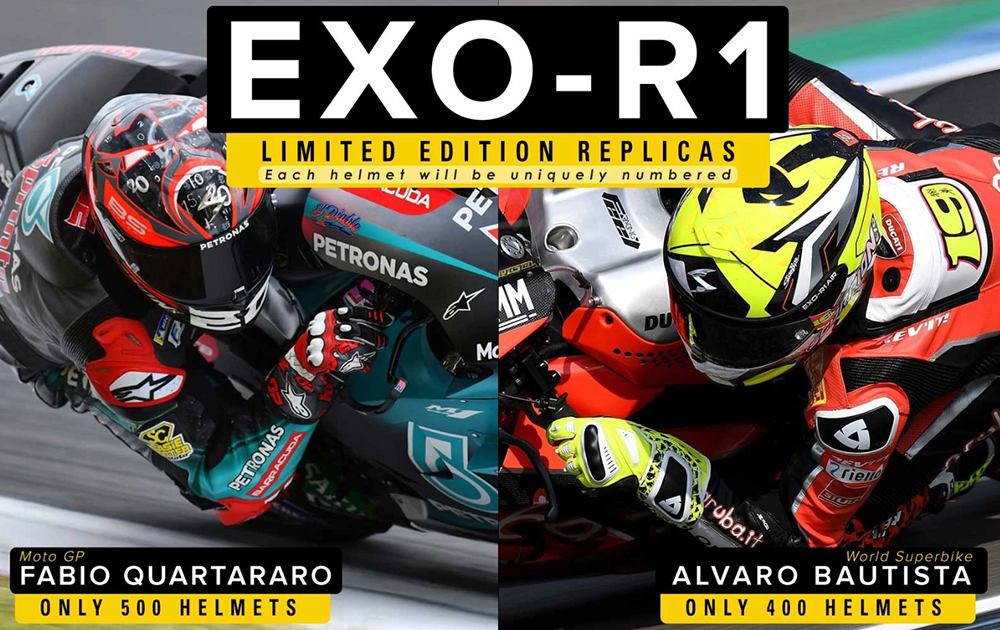 After having a good chat about helmets with Mark, and the type of riding that I do on a daily basis, Mark got up and said; let's look at some Scorpion helmets that we have. As a commuter rider, I was looking for a helmet that was both comfortable and quiet for that long haul so a racing helmet was out of the question. Mark introduced me to the EXO-510 Air range, which in theory was the perfect shell for me. After locking in on the 510 range, I then needed to choose a design or colour that tickles my fancy. Mark and I both locked eyes on the EXO-510 Air Sublim Matte Chrome. It's a helmet that just screams out badass, with the unique chrome/matt black finish and even more so with the added chrome visor Mark kindly suggested.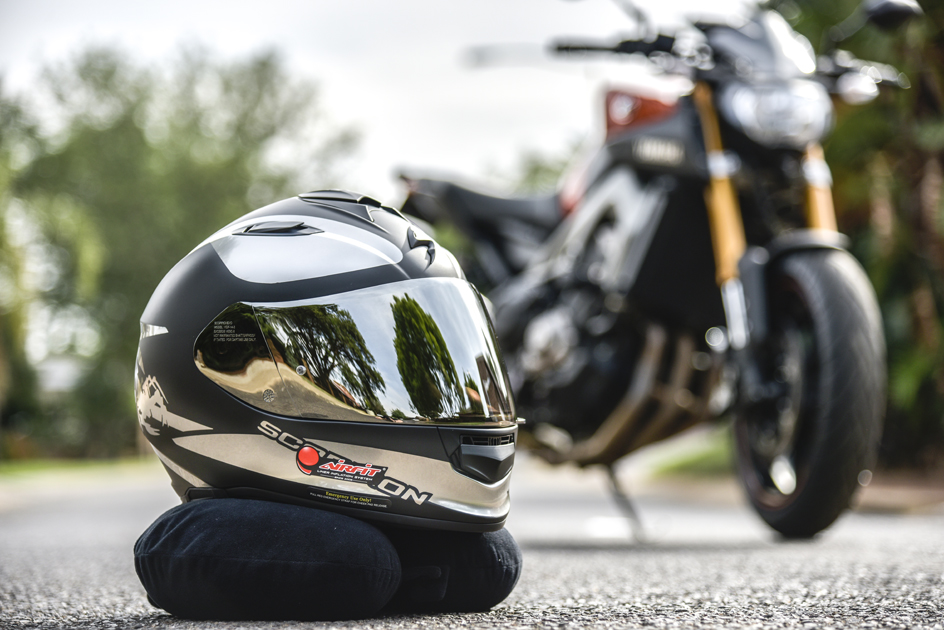 The EXO-510 Air was designed primarily for daily commutes as well as touring, with that said the 510 did handle the odd exuberant twist of the wrist too. She's an all-rounder as they say! When it comes to weight the EXO-510 Air is pretty average with both my scales rounding it off to 1.55 kg's [medium size helmet]. But with that said it does come with a lot of extra features that place it on the top step of the podium in its class. Another factor that plays a role [in the overall weight] is the shell material, Scorpion uses polycarbonate on the EXO-510 Air, which increases the safety of the helmet as well as strength. This does however also increase the weight.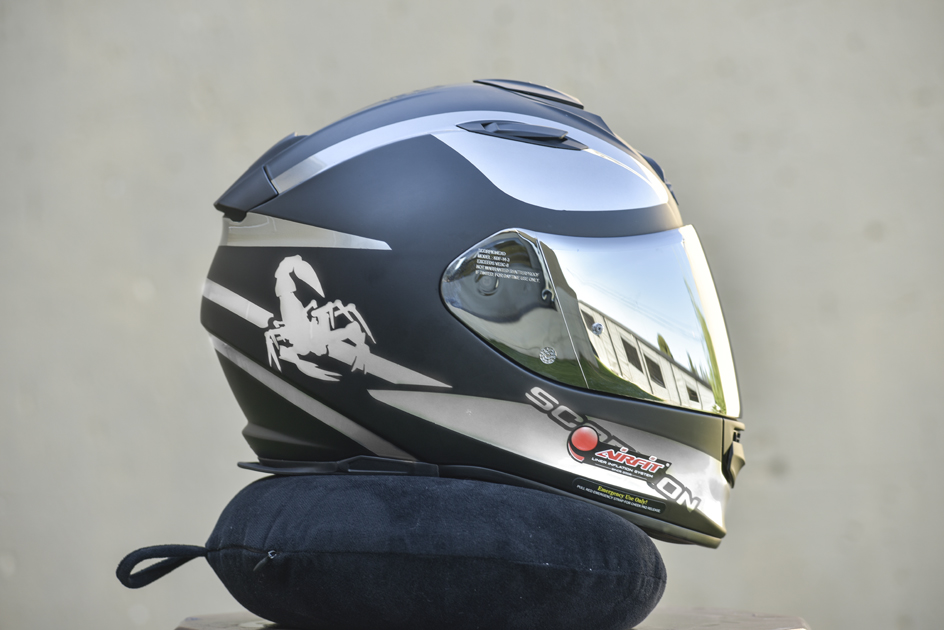 When touring and doing some seriously slow commuting through rush-hour traffic, ventilation becomes very important. Located on top of the helmet you will find three vents. The main scoop really works well and has three different opening positions [semi-open, half-open, fully-open] with two additional smaller vents for added airflow. As far as I am concerned the more air the better.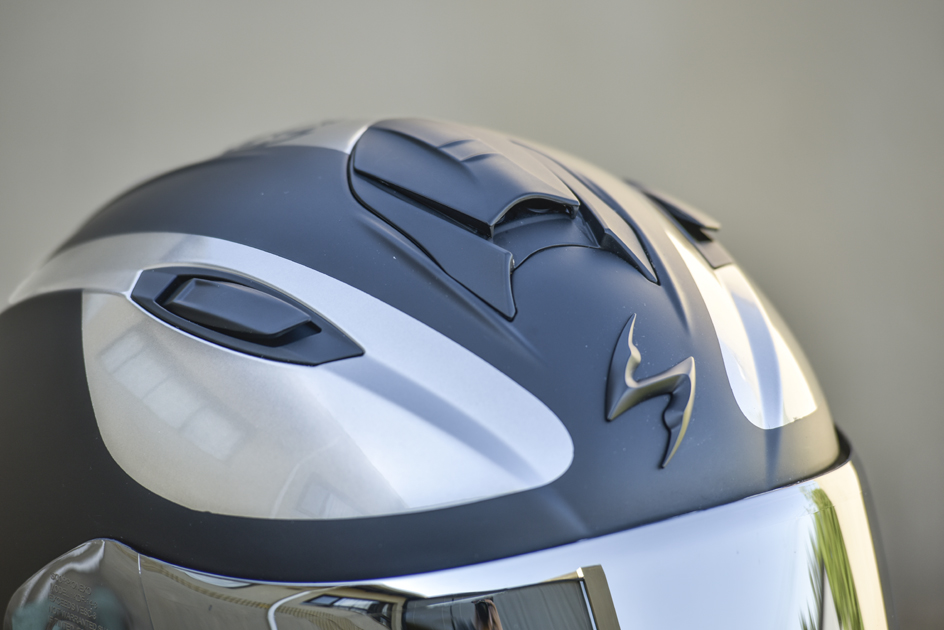 The chin vent works well too and sports the same 3 opening positions, which allows the air to flow in and around the front area of the helmet. I certainly had no complaints about airflow and found the flow-control that I had to be a nice feature.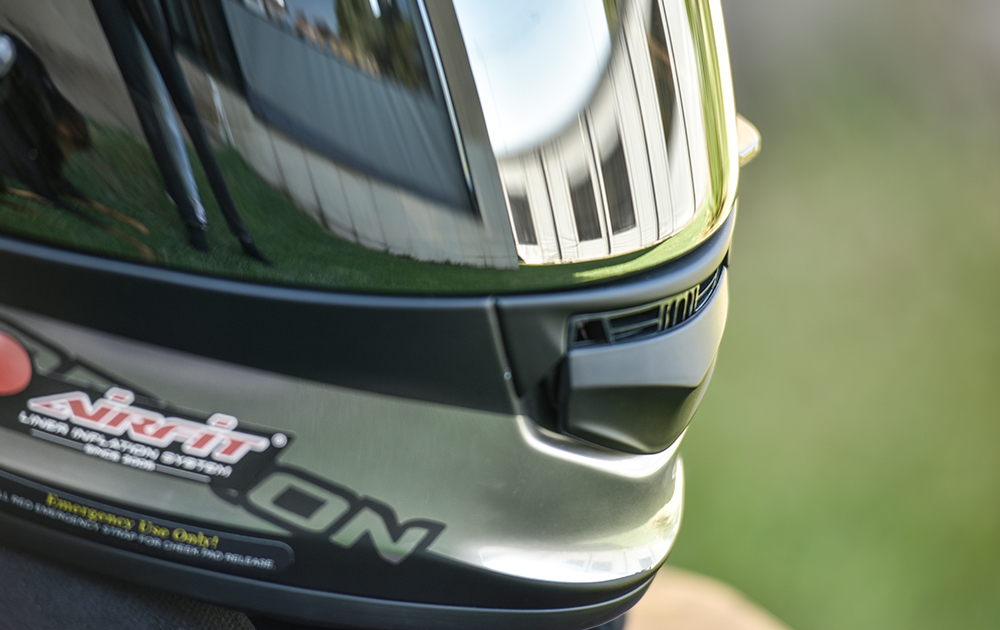 I also found that this helmet is extremely quiet in touring conditions [with the vents closed] and when the vents are opened the helmet was still surprisingly very quiet compared to other helmets that I've owned.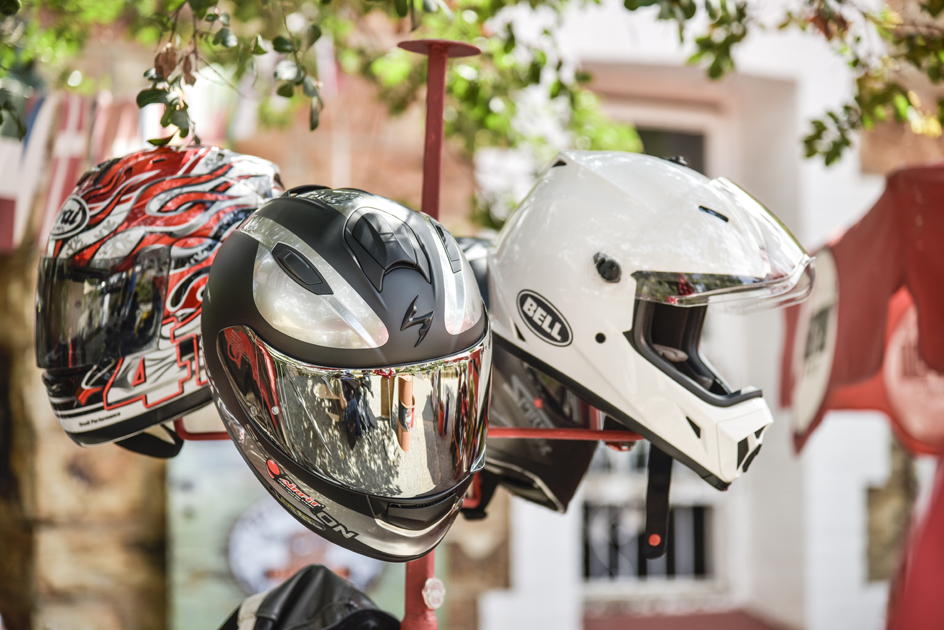 Life is pretty much fog-free with the EXO-510 Air as it comes fully "Pinlock" prepared straight out of the box. I have tested this on a few accessions where I rode in mild to full-on rainstorms, and I can confirm that there were no issues at all.
The visor is super easy to take on-and-off which makes cleaning this helmet super easy [especially if you go for the chrome visor]. The high-speed visor lock works very well and is situated on the left-hand side of this lid for easy access whilst riding.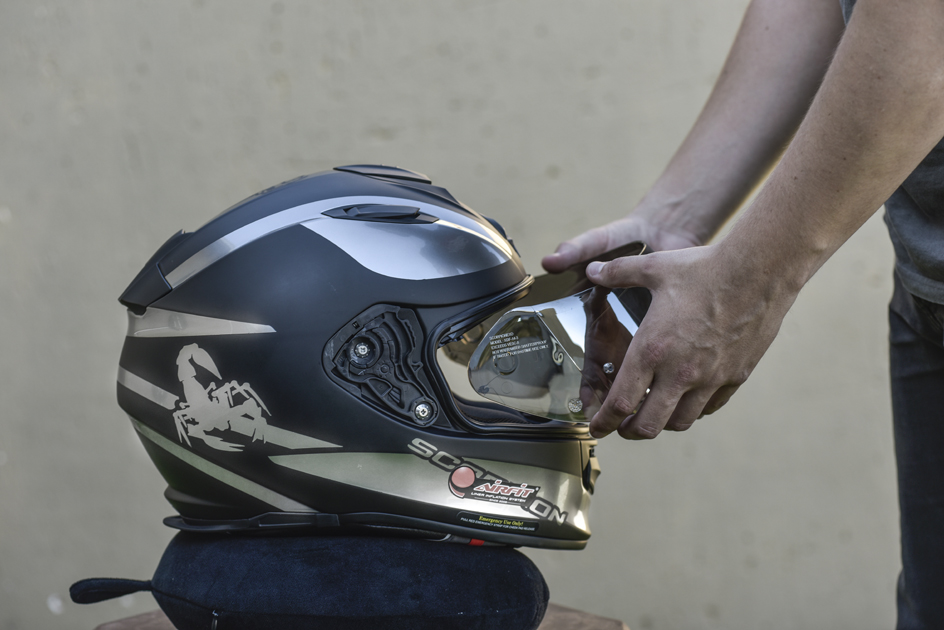 One super cool party trick is the integrated sun visor adjustor. I will admit that I am one of the guys that never uses a sun visor because I'm just not a fan of the "Top Gun" look. For those of you that don't want to spend additional cash on a tinted visor then this will come in very handy indeed.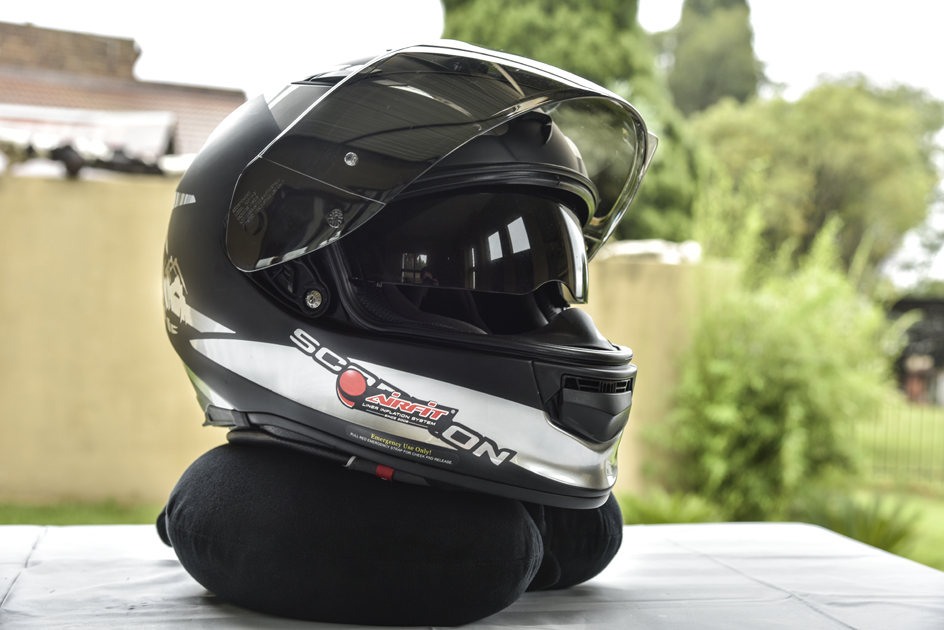 The adjuster allows you to adjust the height settings of the visor to your preferred height in order to get that perfect fit you want.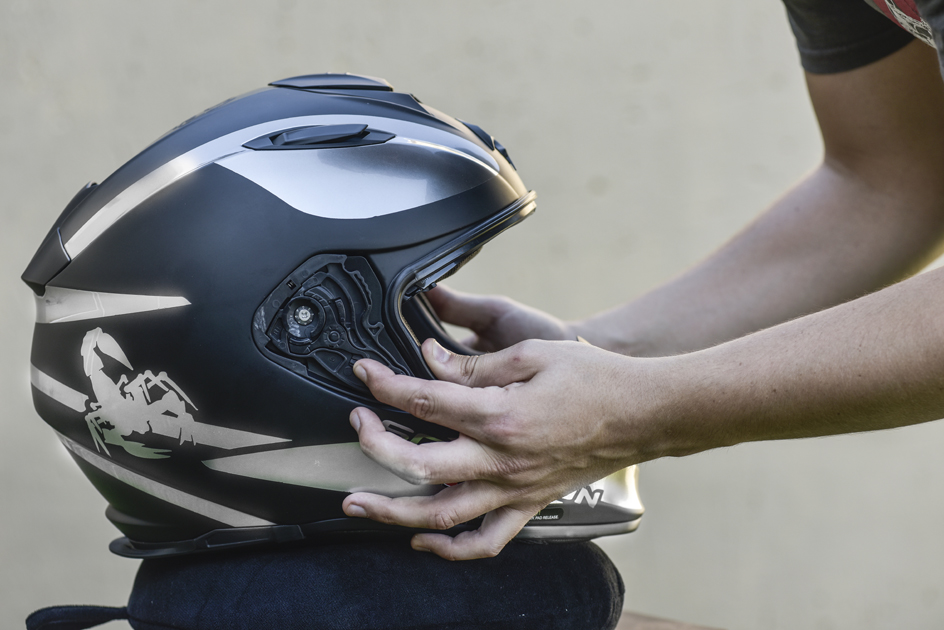 One thing that stands out for me with this Scorpion helmet of mine is how well it fits my pip. Scorpion is all about perfection, they want you to pick up a helmet of theirs put it on and Voilà a perfect fit each and every time.
So how do they achieve this?
They achieve this with a very clever fully integrated inflatable cheek pad system which is operated by a hand pump, meaning; you can simply adjust the fit to your heart's desire.
This fully integrated inflatable cheek pad system fascinated me so much that I decided to take a closer look inside. You've got two plastic bladders on either side of the helmet that are both operated by a red button situated in front of your chin. This system gets a massive thumbs up from me because I have never found a helmet before that fits me so perfectly once adjusted.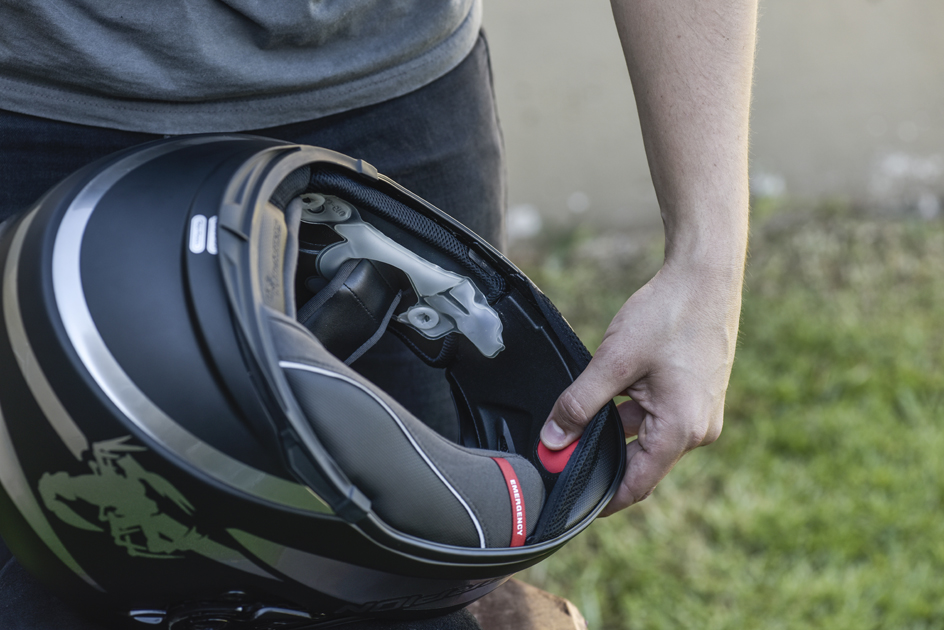 Once all the fun and games are over you can deflate the cheek pads by pressing the small chrome button located again by your chin.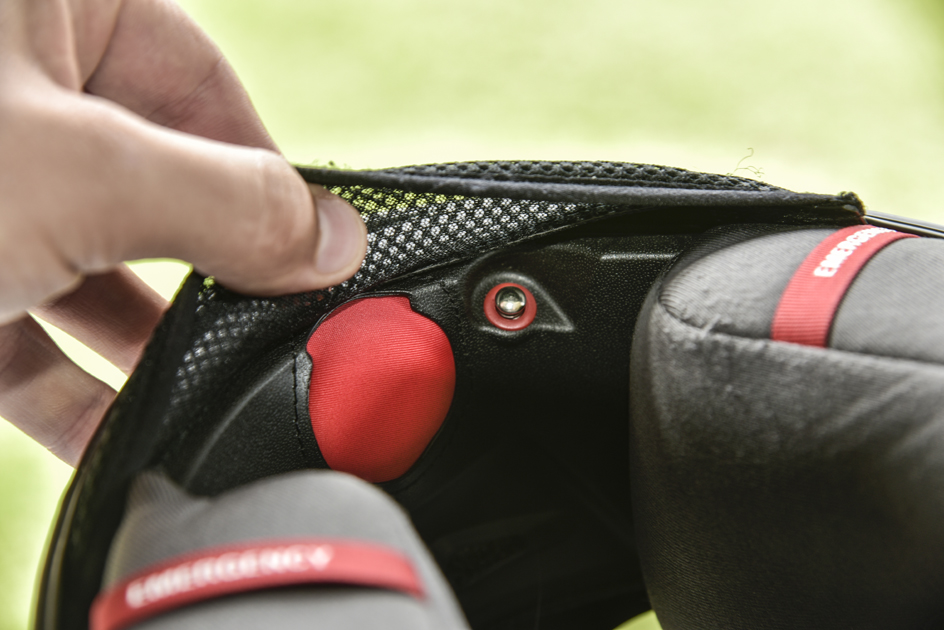 Another great attribute is the quality feel of the interior liner. As soon as you put on this helmet, it oozes high-end manufacturing, you just know that you are wearing a quaily brand of helmet.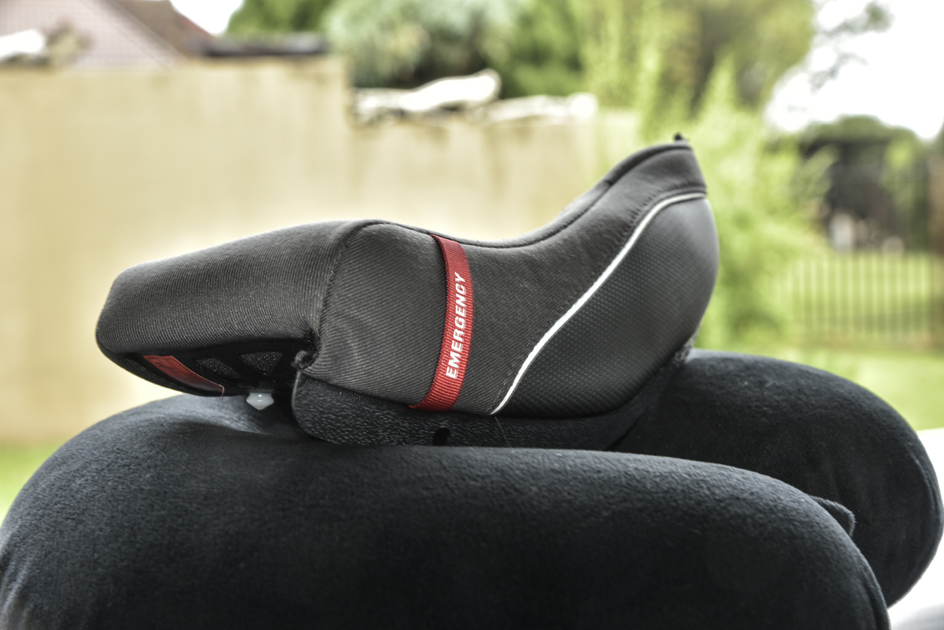 Oh, and one last thing on the subject of the interior, it's super easy to remove in emergency situations too.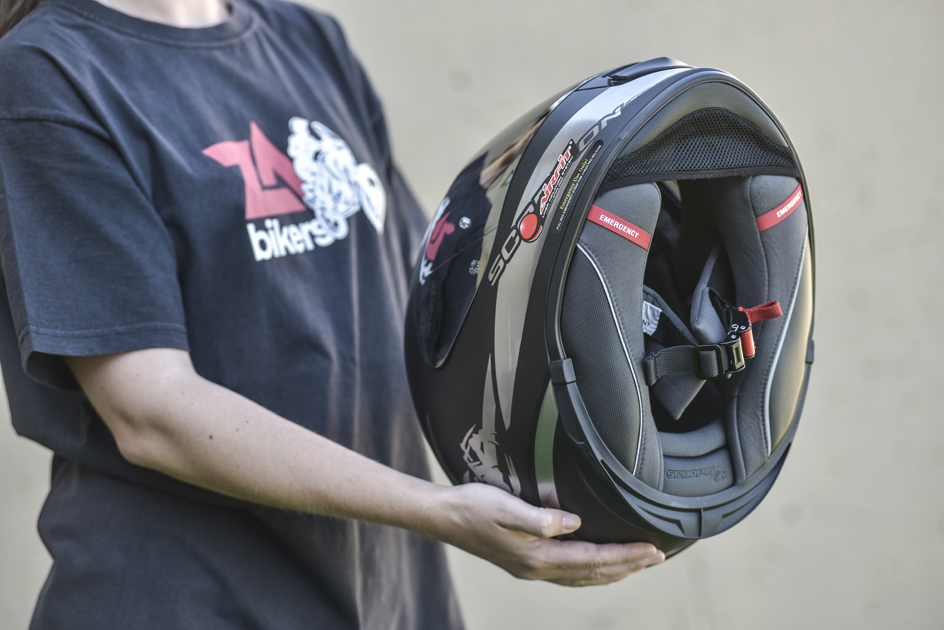 The Scorpion EXO-510 Air Sublim Matte Chrome is an excellent, well-rounded, practical helmet and for a recommended retail price of only R 5 500, it is simply a no brainer. This helmet is such great value for money [and comes with a 5-year warranty which is the case with all Scorpion helmets].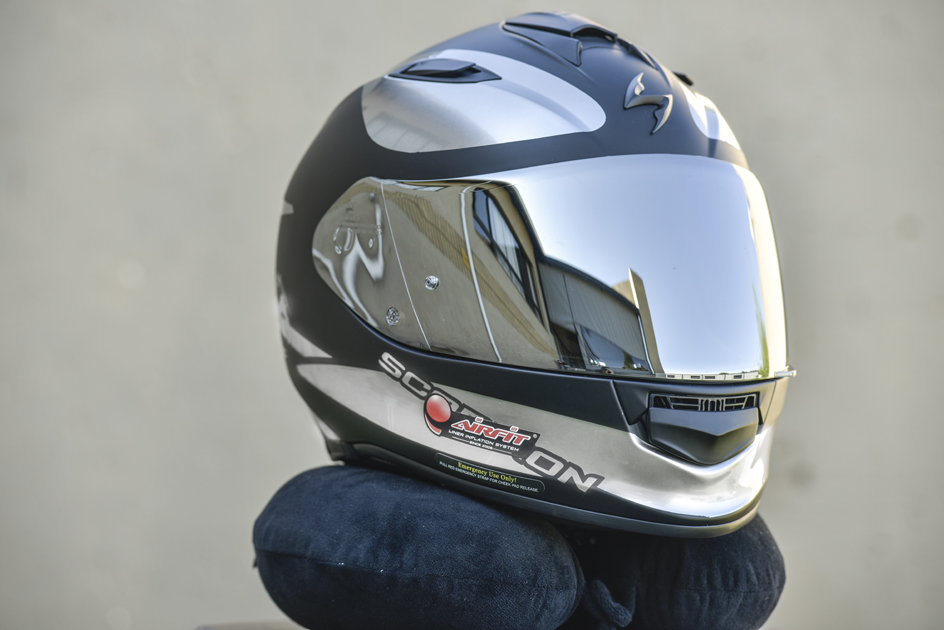 You are spoiled for choice with the EXO-510 Air range, there are plenty of colours available that will suffice just about anyone. Oh, and replacement parts are readily available from this very hospitable distributor.
Final thoughts?
I have now been stung by the venom of the Scorpion Brand.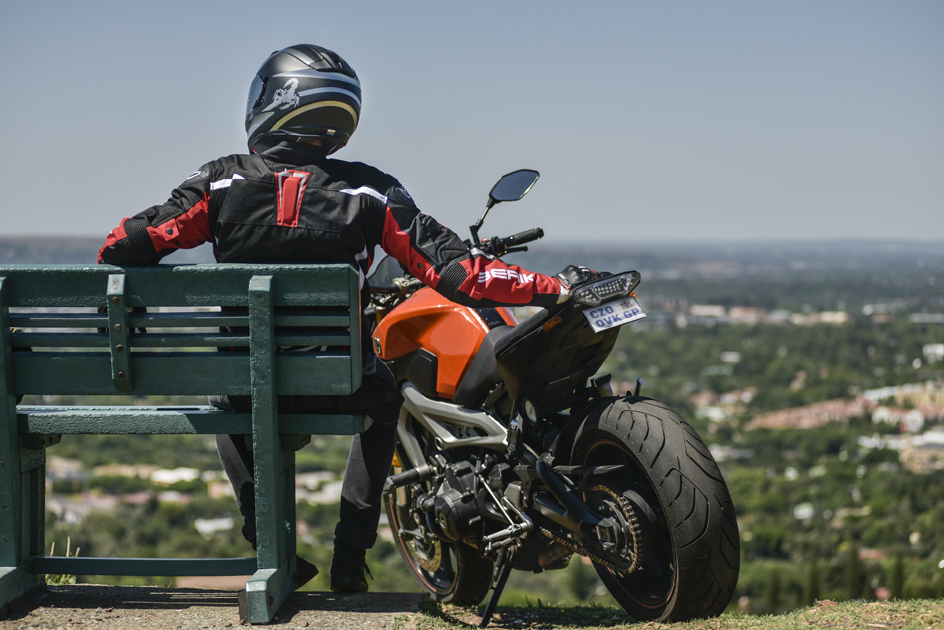 For more information visit: www.facebook.com/Hendersonracingproducts