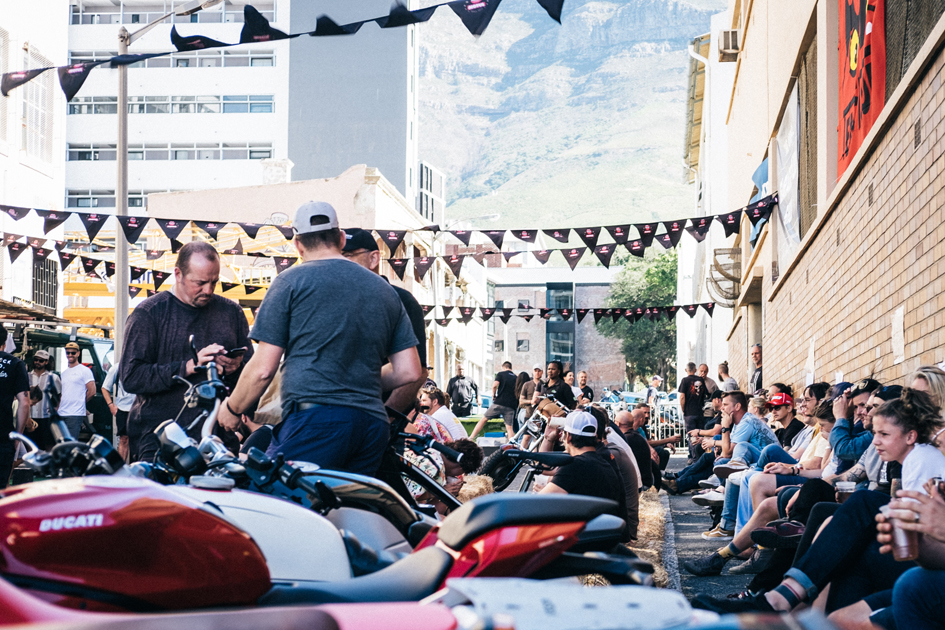 "There are three logical reasons to get a bike: petrol, parking and traffic. But then there's the most important reason: fun!" That's how Woodstock Moto Co. proprietor, Devin Paisley, signed off the sixth annual WMC Garage Built Show.
In just six years, the Garage Built Show has become a staple of Cape Town's motorcycle scene. This year, over 750 visitors descended on the Woodstock Moto Co.'s own Barron Street in Woodstock to attend the one-afternoon event.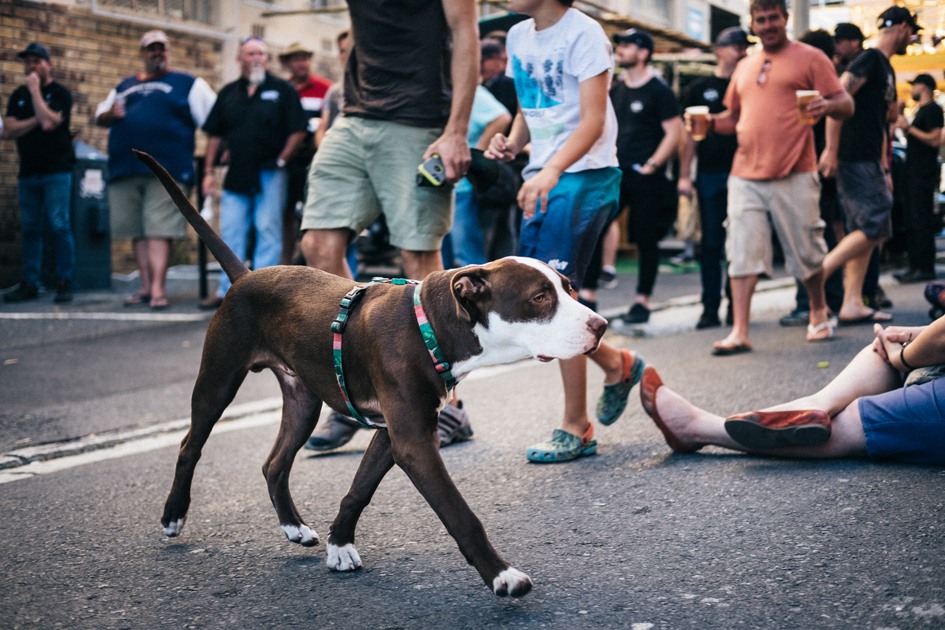 This was my fifth time attending the show, and it was hands down the best edition yet. The Woodstock Moto Co., if you haven't been there yet, is a communal DIY garage at 7 Barron Street—right on the border of Woodstock and Cape Town's CBD. Their motto is 'Motorcycles for Everyone,' and that ethos is fully embodied in the Garage Built Show.
Basically, it's a big moto-themed street party. The small WMC crew, aided by a long list of volunteers, shut off their street and take over the neighbourhood with a range of things to see and do for motorcycles—and for those that are just bike-curious.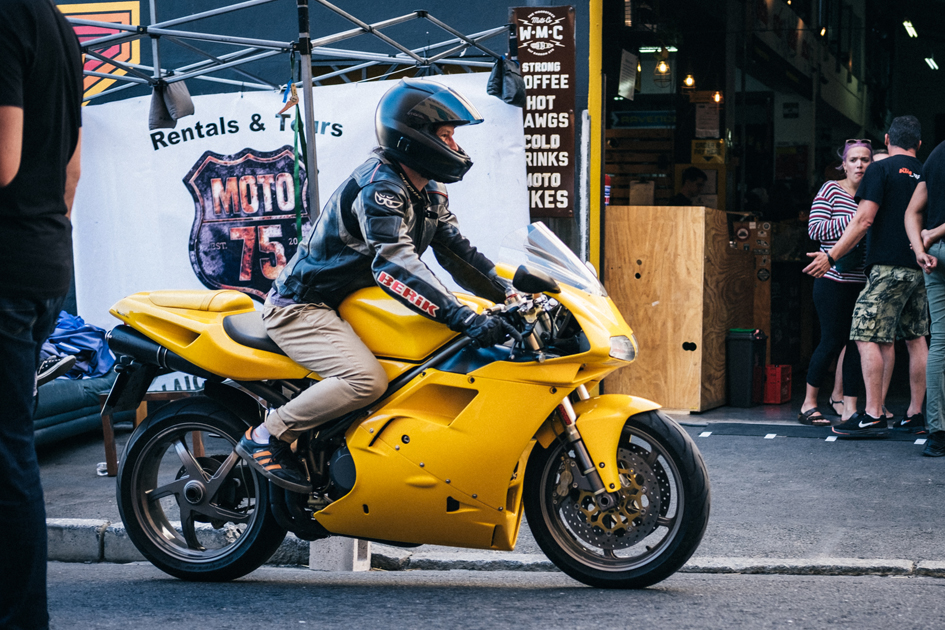 Title sponsors for this year's show included Husqvarna South Africa (represented on the day by local dealer, Eddy2Race), Motul South Africa and Teng Tools. Their wares were on display in a spacious parking garage across the street from the WMC's warehouse-like venue.
That parking garage also acted as the main bike display zone. The GBS isn't strictly a custom bike show—Paisley and his team kept their selection eclectic, and included thirty-six bikes that mixed it up with customs, classics and anything eye-catching.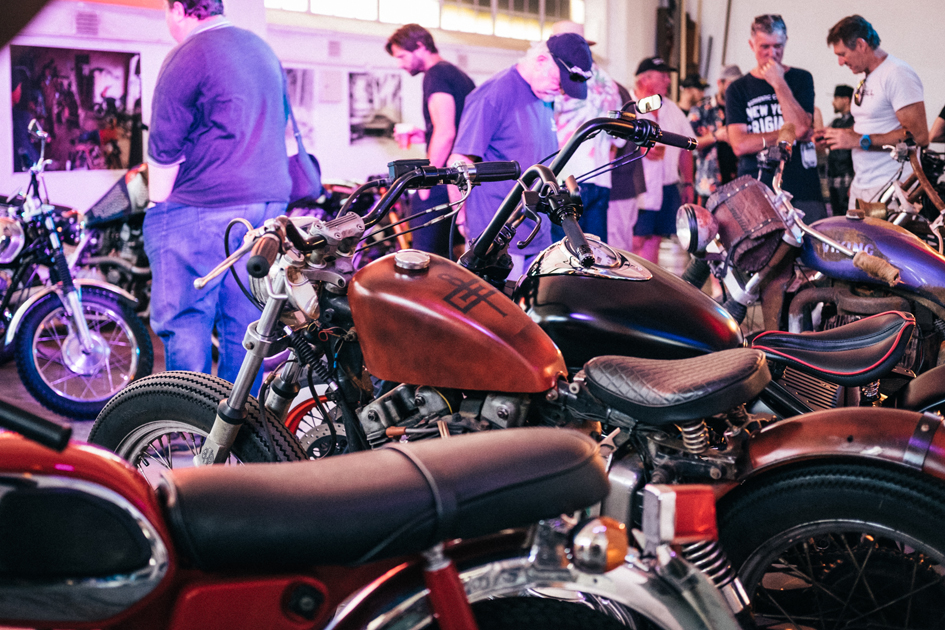 "It's pretty tricky choosing bikes to put on show," he explains, "as everyone feels that their bike is the best… and I really have a hard time saying no to people."
"So I look for bikes that make me feel something. Whether that is an incredible respect for the time and technical skill that someone has put into building an international level bike, or whether it's just a crazy 'what the hell were you thinking' bike that makes me laugh."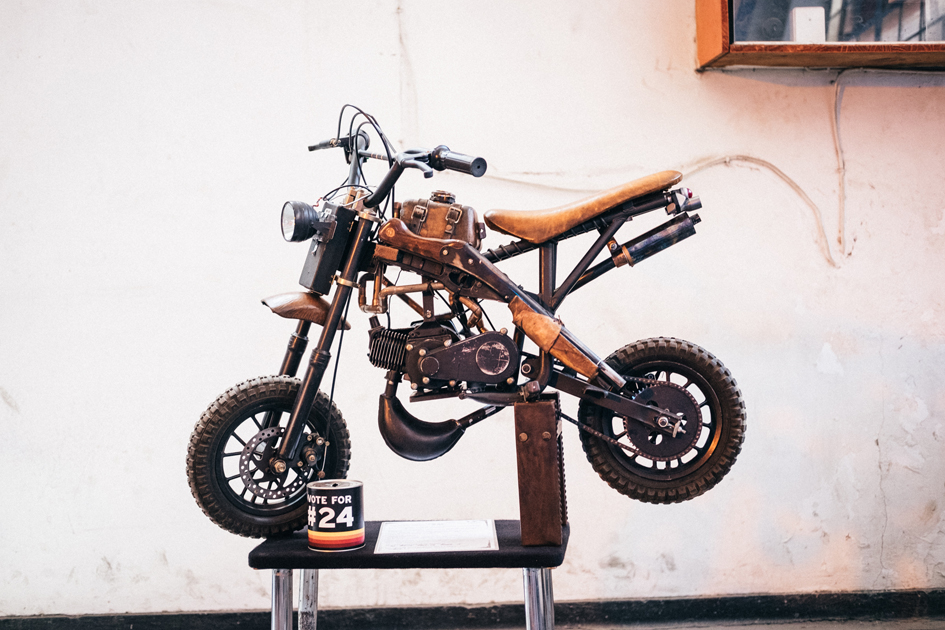 "I also try to find bikes that have a great story behind them—usually a story of perseverance and determination by someone in their tiny garage building against all odds. And then I always find some good old classics that take the older generation back to their childhood and remember the good old days."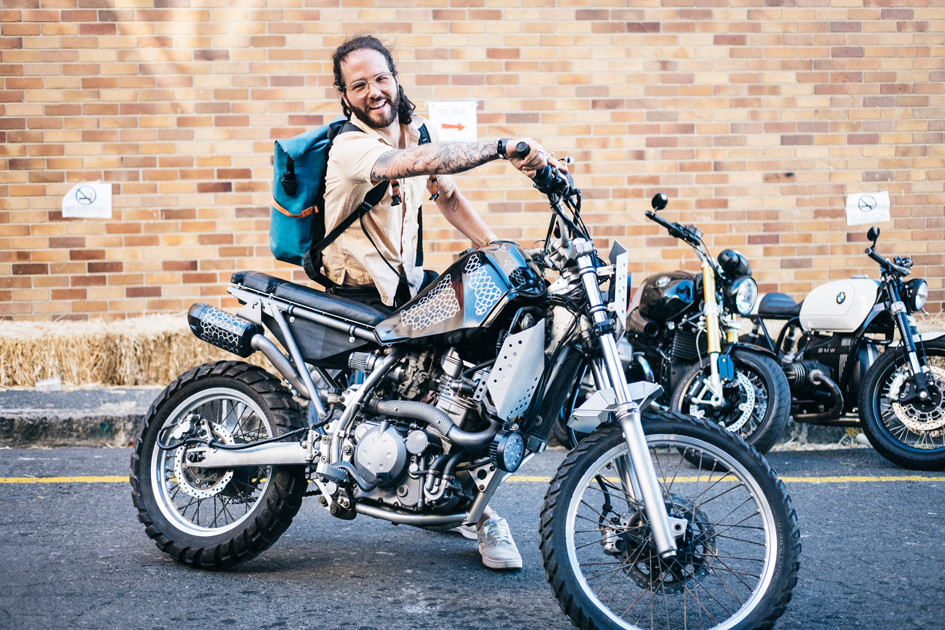 Highlights included a wild 1970s Suzuki GT750 with a GSX-R front end and a Ducati swing arm, a 1971 Yamaha YG-5 built by a 17-year-old and a ratty, but lovable, 1966 Harley-Davidson XLCH. Local builder Johnston Moto brought a few bikes—including a stunning BMW R 80 G/S and his rally-spec (and race-proven) Husqvarna FE501. And Ian Ketterer from BlackSilver Customs had a stripped-down BMW boxer bobber on show.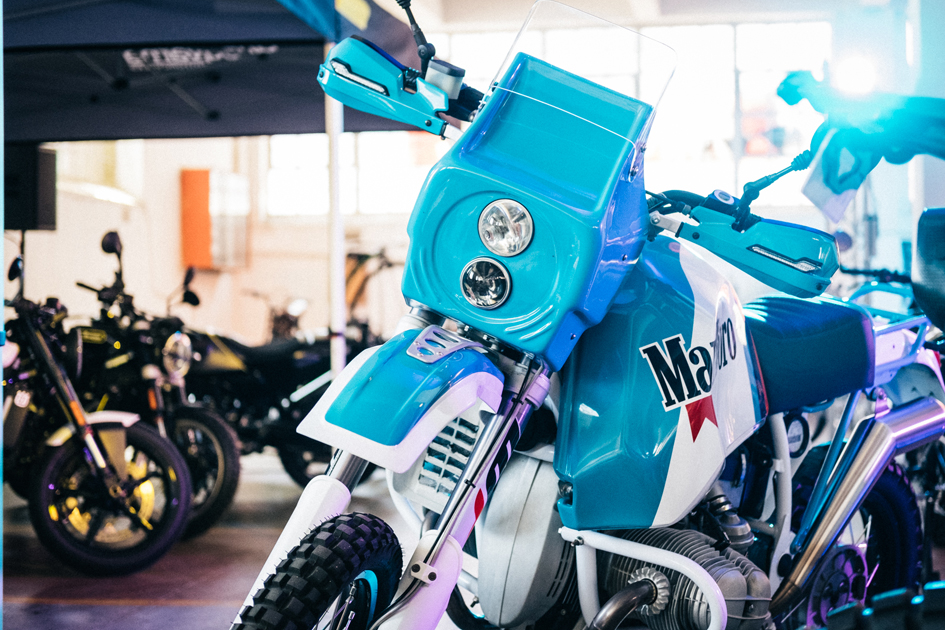 Hiding between the regular-sized bikes were a Honda Monkey Z50M, a bizarre custom pocket bike, and Lawless' pint-sized wooden kiddies balance bikes. Cape Custom Motorcycles brought a stretched PGO scooter fit for a Mad Max film, and Josh Rowe brought a Kawasaki KLR650 nicknamed 'Lipstick on a Pig.'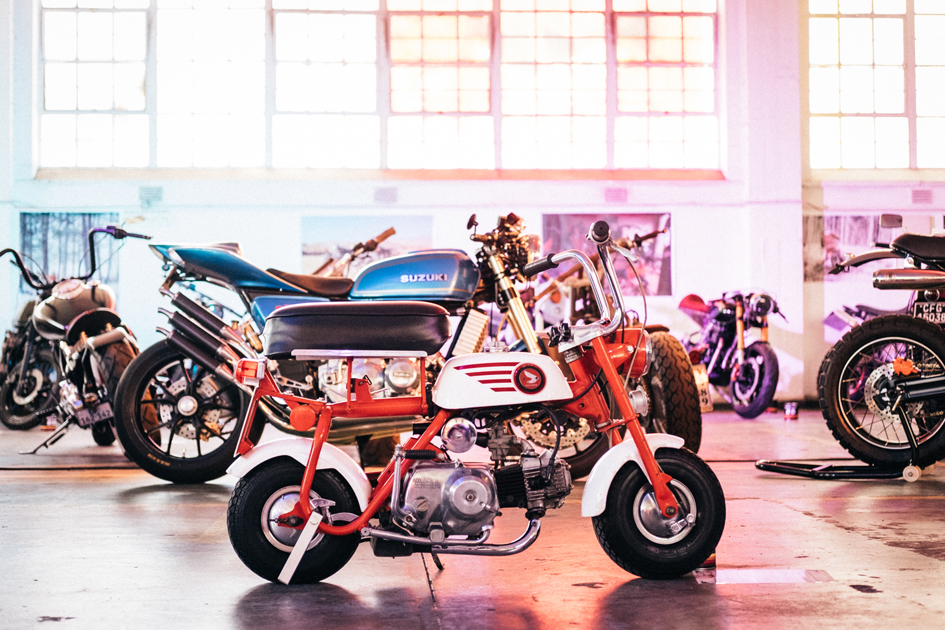 The people's choice on the day was something pretty special: a cafe racer powered by a VW Beetle motor, meshed to a helicopter gearbox. It was built by Enrico Marais, who brought it down from Oudsthoorn especially for the show.
The 'Garage Built' pick of the show went to Andrew Liebenberg, for a cheeky Honda CBX250 that he built for as (very belated) wedding present for his wife. And the 'Pro Built' prize went to Wayne Buys at Fabman Creations, for his spectacular KTM 950 SMR custom.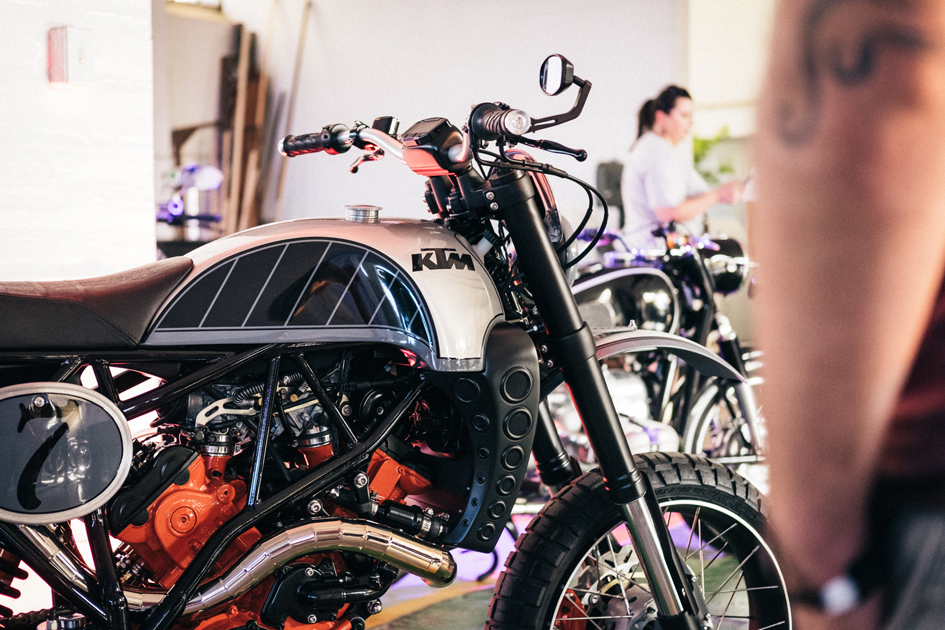 Husqvarna had their 701 and 401 Vitpilens and Svarpilens on show too, including two lightly customized examples. One was a Vitpilen 701 with a slick graphics kit from designed Riaan Mostert, the other was a Vitpilen 401 covered in illustrations by Megan Elliott.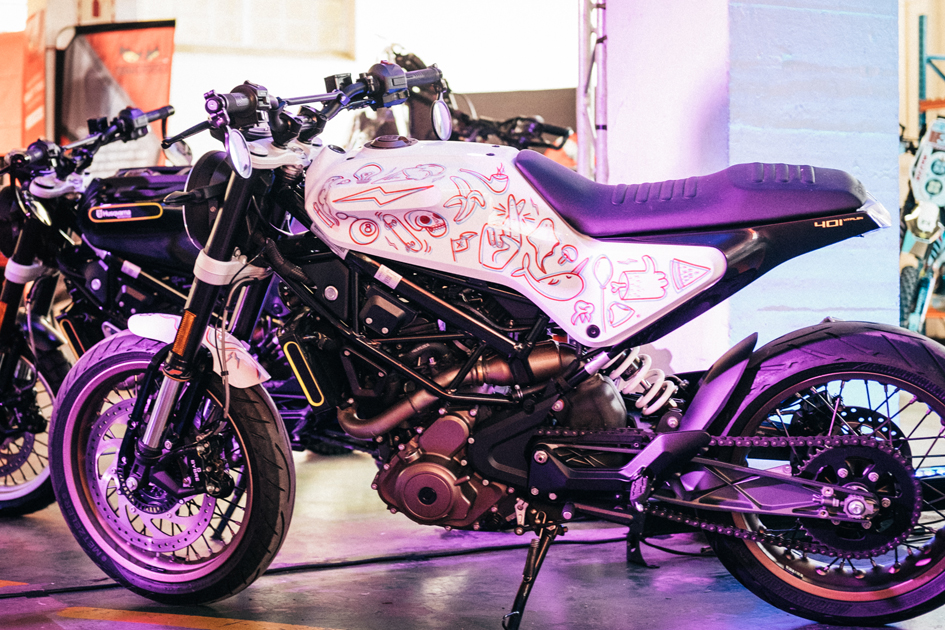 The WMC even included a partially stripped Honda that's been untouched for a year, to prove that sometimes projects don't go according to plan. But the most bizarre machine on the day was a Penny Farthing, powered by the back half of a Vuka scooter. (Yes, really).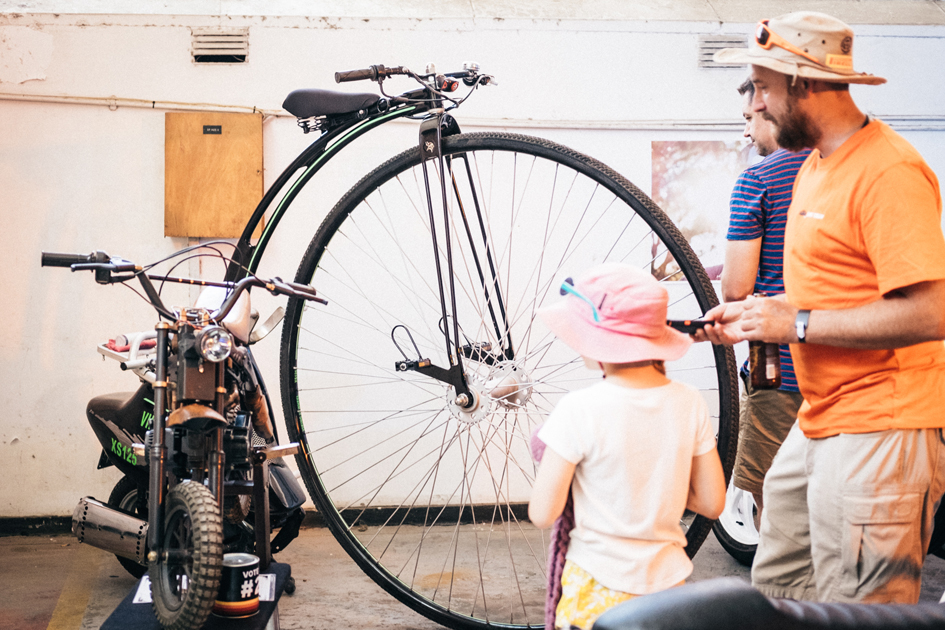 But the bikes on display were only part of the festivities. Elliot also had an exhibition of hand-illustrated helmets, denim vests and wood panels (plus a fuel tank) set up inside the WMC's main shop. The walls were plastered with photography from some of Cape Town's best moto-graphers, and Fittees and I Love Screenprinting teamed up to screen print T-shirts on order.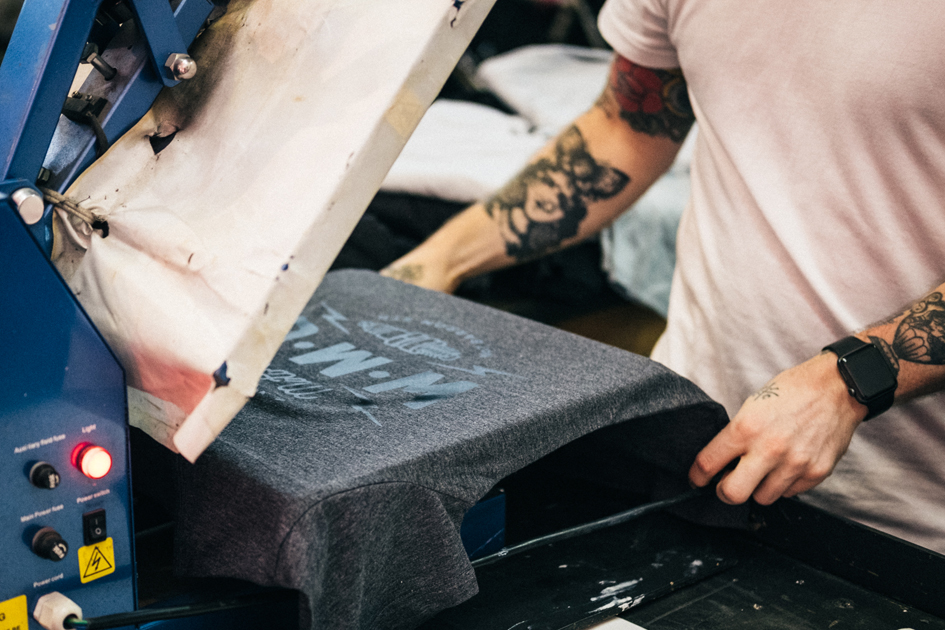 Out in the street, Jo Martin kept the crowds entertained with his own unique bluesy and indie spin on popular hits. Suncamino rum and Jack Black kept everyone hydrated, while Didi's Mexican food truck and Redemption Burger rolled out the food.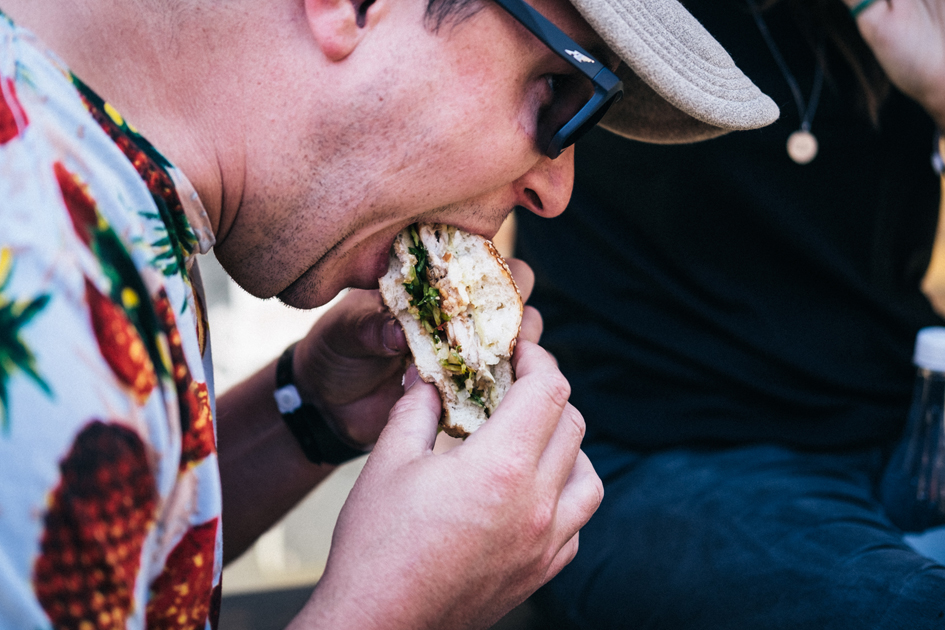 As with previous years, bikes were allowed to park in the street. As in, in the actual street where the show was happening—in between vendors and the crowd, creating a sort of controlled chaos.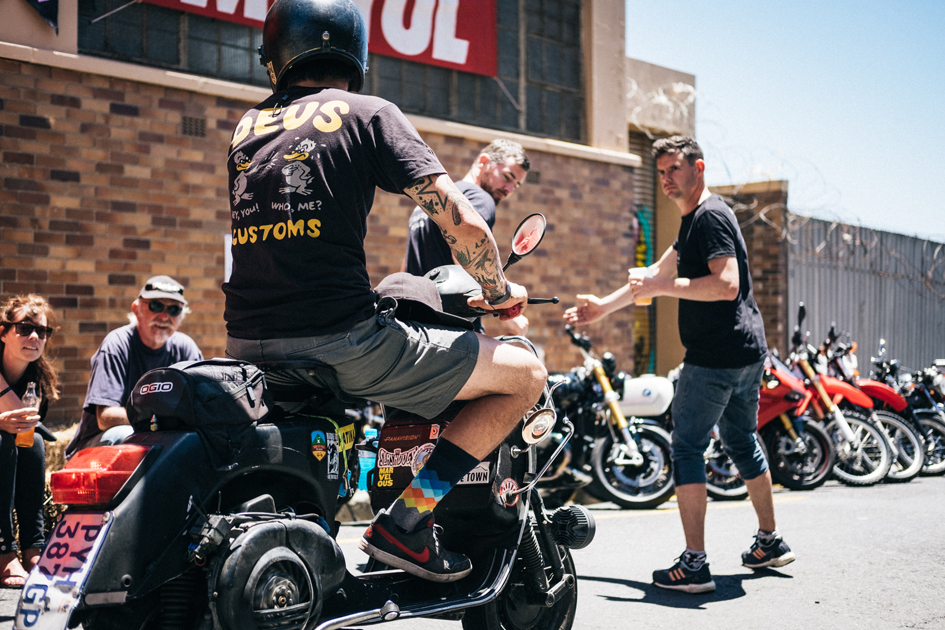 That vibe of motorcycles rolling in and out all day between show-goers is one of the Garage Built Show's many trademarks. It's a show that attracts a killer crowd too. From crusty old bikers to people that don't even ride, everyone feels welcome and no-one feels out of place. Add to that the wide range of bikes on display, and you have one of the most unique shows on the circuit.
You can bet I'll be back next year… see you there?
For more information on Woodstock Moto Co. visit: www.woodstockmoto.co