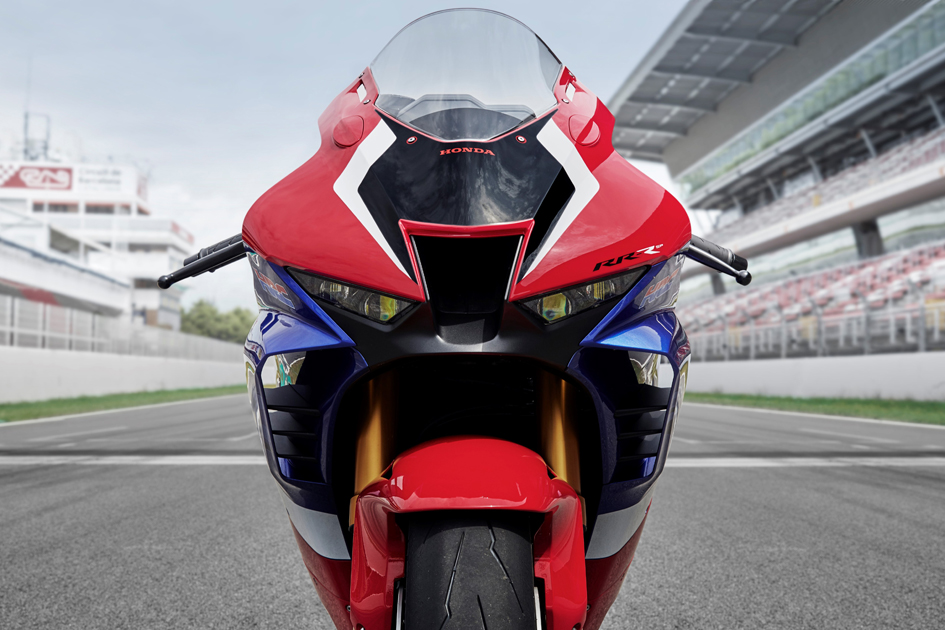 Sjoe, what a year! Like most of you, we're more than ready for 2019 to wind down. So to help us do that, here's a look at ten bikes we're looking forward to seeing in the new year.
Yamaha Tenere 700
Yamaha take the cake for the longest time any manufacturer has teased a new model. From the moment we laid eyes on the T7 concept (it feels like a lifetime ago), we were hooked. That fantastic MT-07 parallel twin motor in a dual sport bike with big wheels and pseudo-Dakar looks… what's not to love?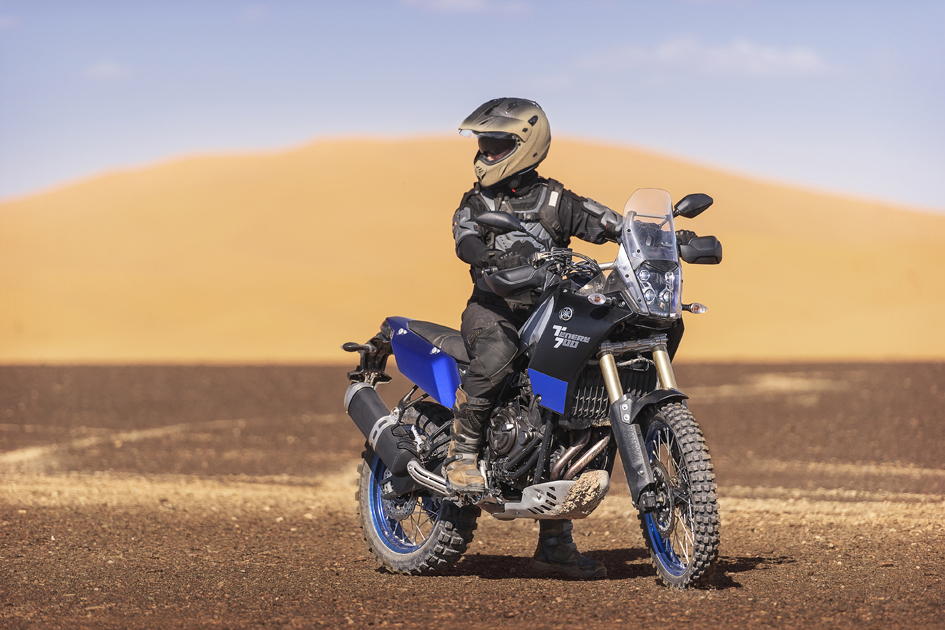 In 2018, Yamaha told us the Tenere 700 was a '2019 model.' Now we're days from 2020, and we're still waiting. On the upside, it's out in Europe already, so we're almost certain it'll hit our shores soon. Hopeful, even.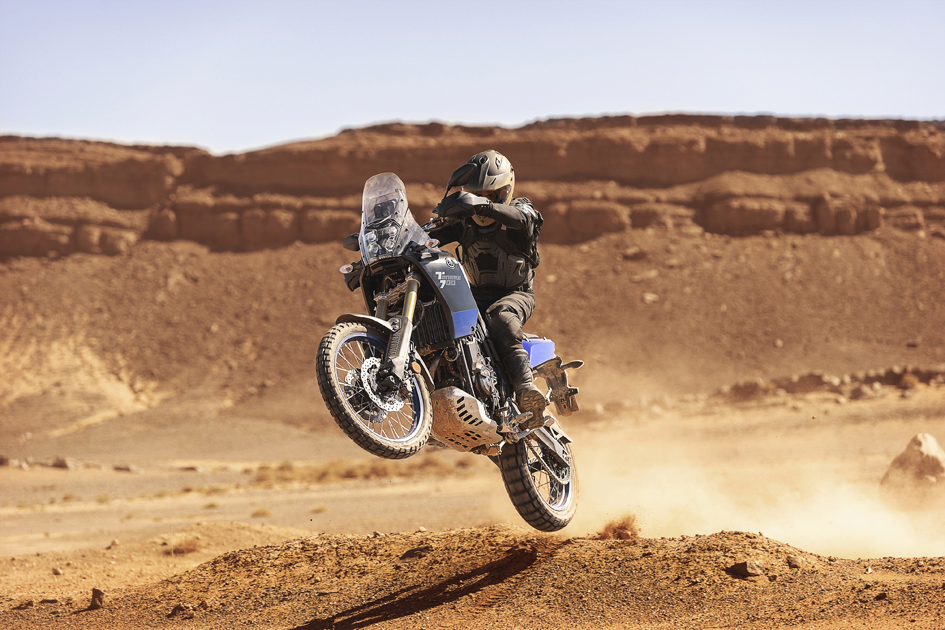 And considering Yamaha have priced it under the $10k mark in the US, and it's just out-sold the mighty BMW GS in Germany, things are shaping up nicely.
Ducati Streetfighter V4
In the simplest terms, the Ducati Streetfighter V4 is sort of a Panigale without a fairing. It's quick, it looks nuts and it should handle like a dream. And that's why it's our most hotly-anticipated performance naked of 2020.
Do the math. The V4's 1,103 cc Desmosedici Stradale power plant makes 208 hp at 12,750 rpm and 123 Nm at 11,500 rpm, and it weighs 178 kg. And if you pick the 'S' model, you get top-shelf Öhlins suspension, too.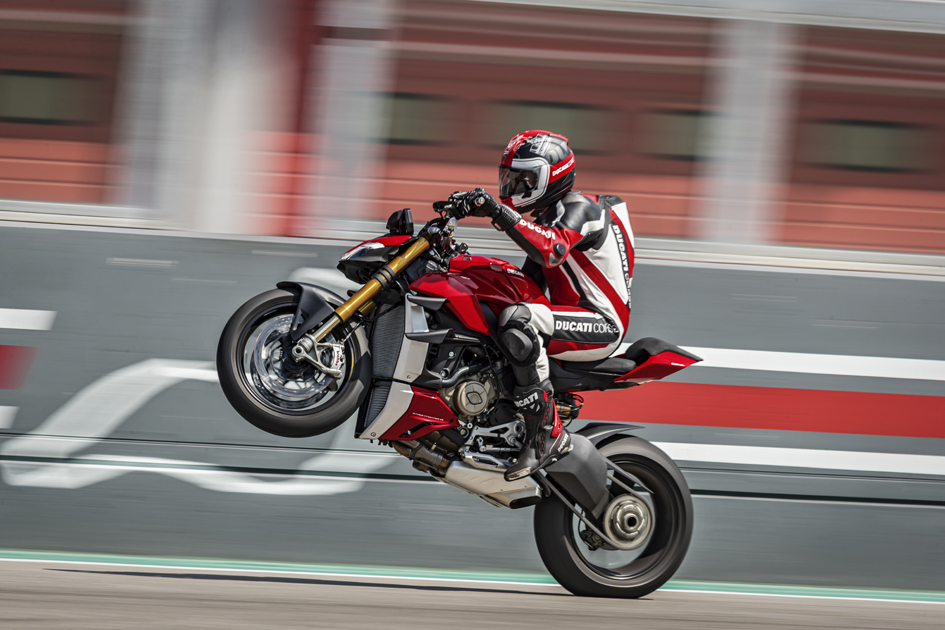 We'll take one in red, please.
Kawasaki Z H2
If Italian streetfighters don't tickle your fancy, Kawasaki have something equally mental coming next year: the supercharged, naked Z H2. Yip, that's right… supercharged.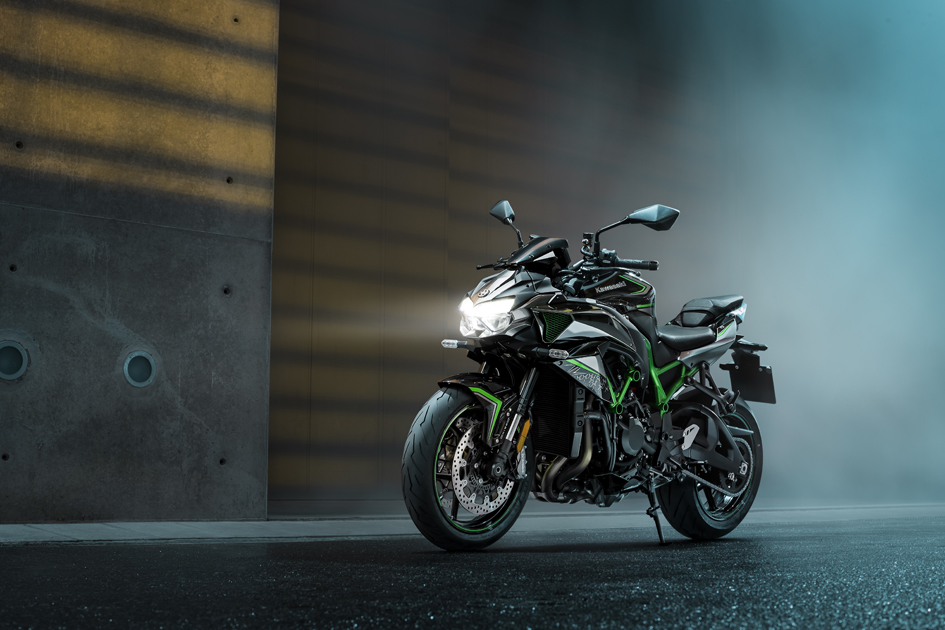 The Z H2 doesn't make quite the same power as the Ducati Streetfighter V4, but the difference is negligible (and besides, 197 hp is nothing to scoff at). But the combination of Kawasaki's typically futuristic Z styling, and what we assume is a retuned version of the H2's motor, looks like it'll be absolutely mental to ride. We're certainly keen…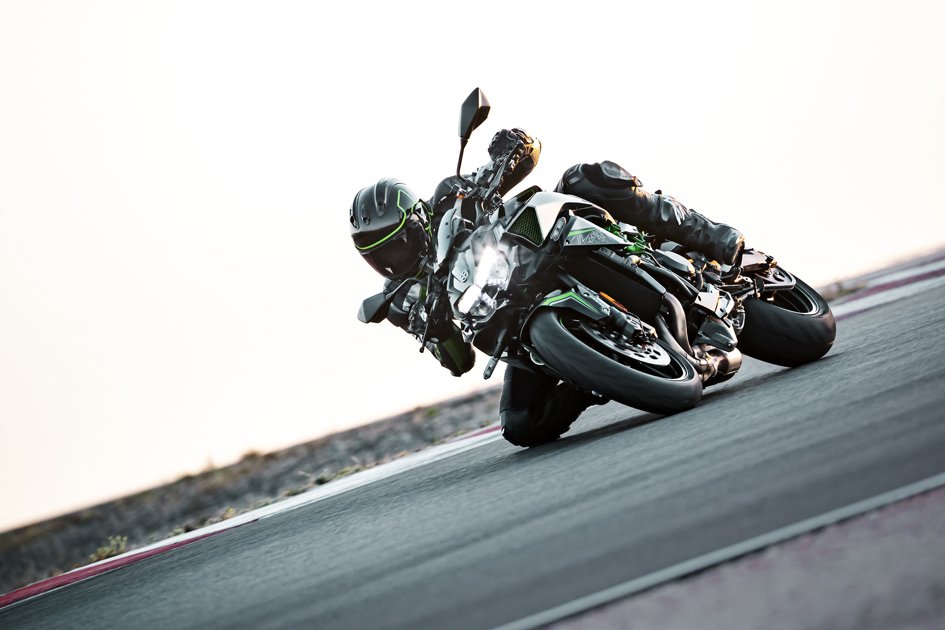 Honda CBR1000RR-R Fireblade
Cramming all the Rs they can into its model name, Honda's intentions with their new Fireblade are clear: yes, it's a street legal motorcycle, but it's been designed to dominate on the track. And as if to drive the point home, Honda's release video even featured Marc Marquez thrashing it around the track.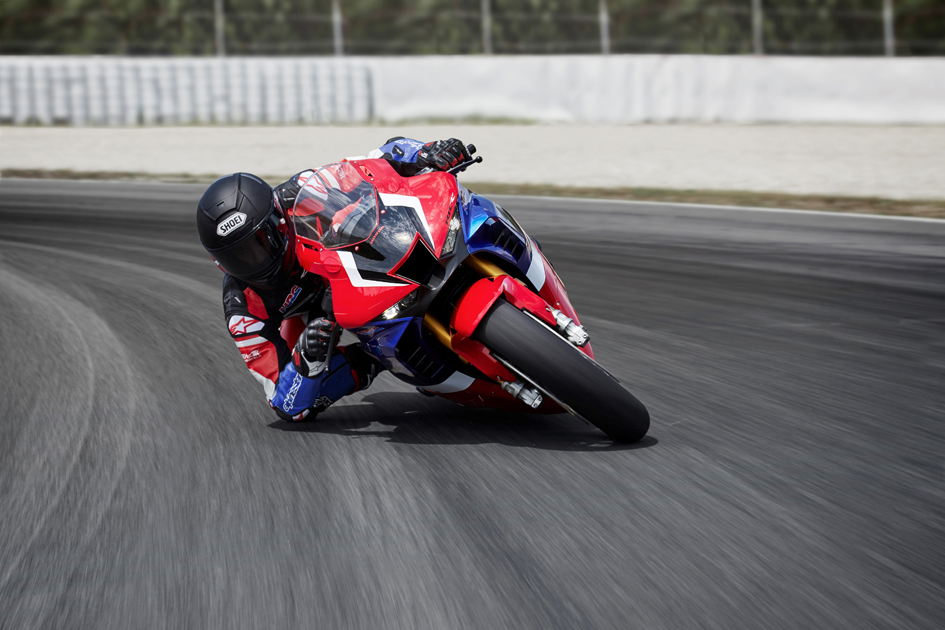 Resplendent in HRC colours (you can get it in black too), the new Fireblade borrows tech from the RC213V-S MotoGP bike and even comes in a higher spec SP model too. We're sure it's going to be a hit with the superbike faithful, and it'll make one helluva sharp track day weapon.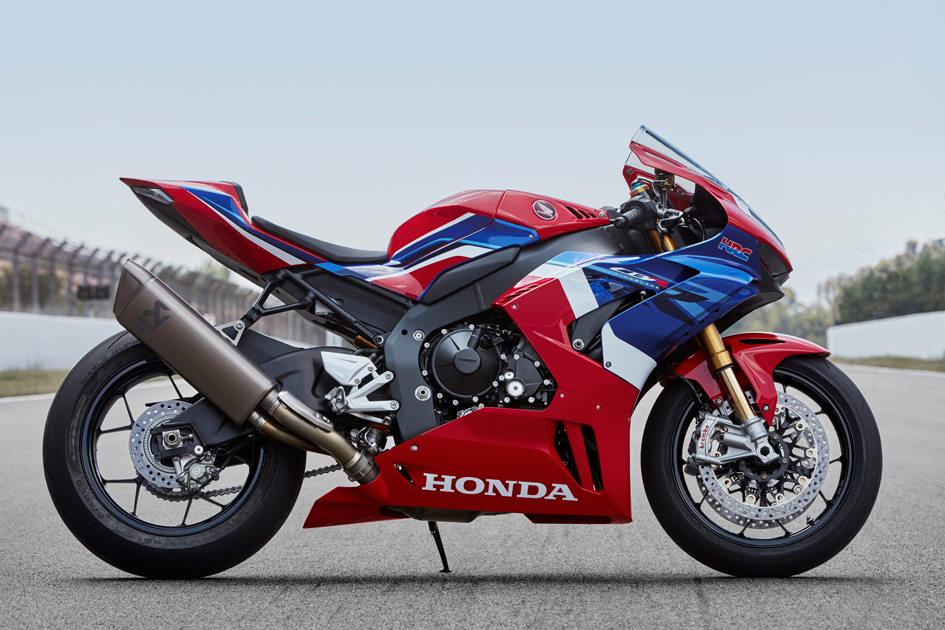 KTM 390 Adventure
Little bikes are big fun, and little adventure bikes are even better. And we can't think of a better platform for a small-capacity dual sport, than KTM's wildly popular 390.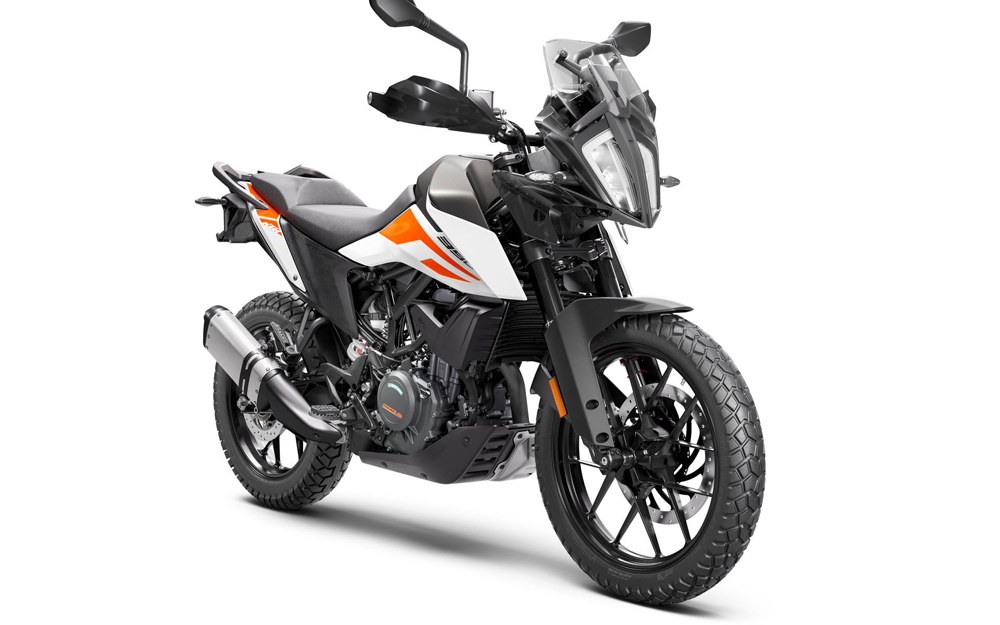 When the new KTM 390 Adventure lands next year, it'll be going head-to-head with bikes like the BMW G 310 GS and Kawasaki Versys 300. And you can bet it'll be giving them a run for their money. It might not be rolling on big wheels or have a ton of suspension travel, but that 390 motor is a peach. As a weekday commuter and weekend dirt traveller, it's going to be really tough to top.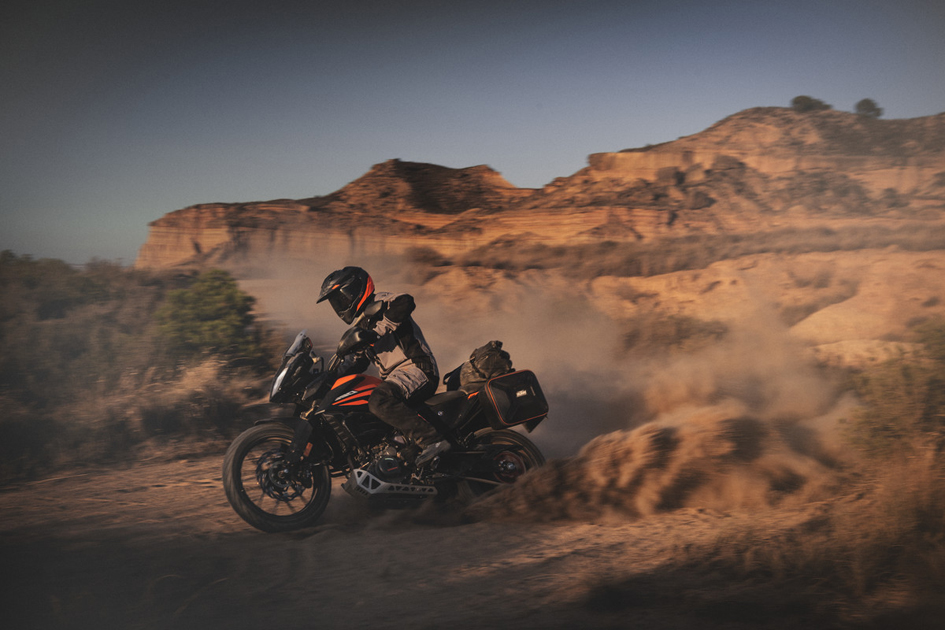 BMW R 18
BMW dropped a bomb on us at the Concorso d'Eleganza in Italy earlier this year, with their 1,800 cc boxer-powered Concept R18. With shades of vintage BMW's in the design, it was a shoo-in as a large-capacity bobber. But then they followed it up with a second concept—the Concept R 18/2, a clear stab at Californian cruiser culture.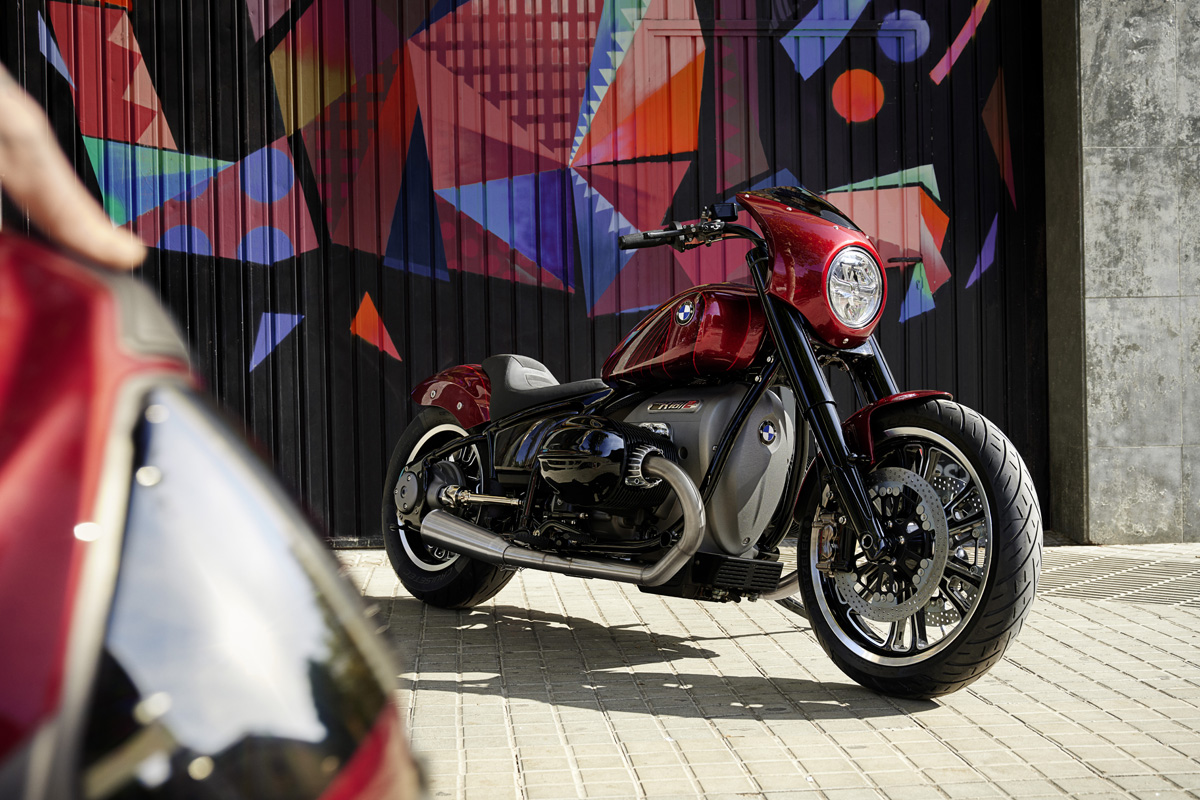 The R 18/2 was sprinkled with clues about the final production bike—like the fact that it has a functioning air box. But we're still unsure about what the factory R18 is going to look like. Are BMW making a classic bobber, or a Dyna-style cruiser? All will be revealed next year.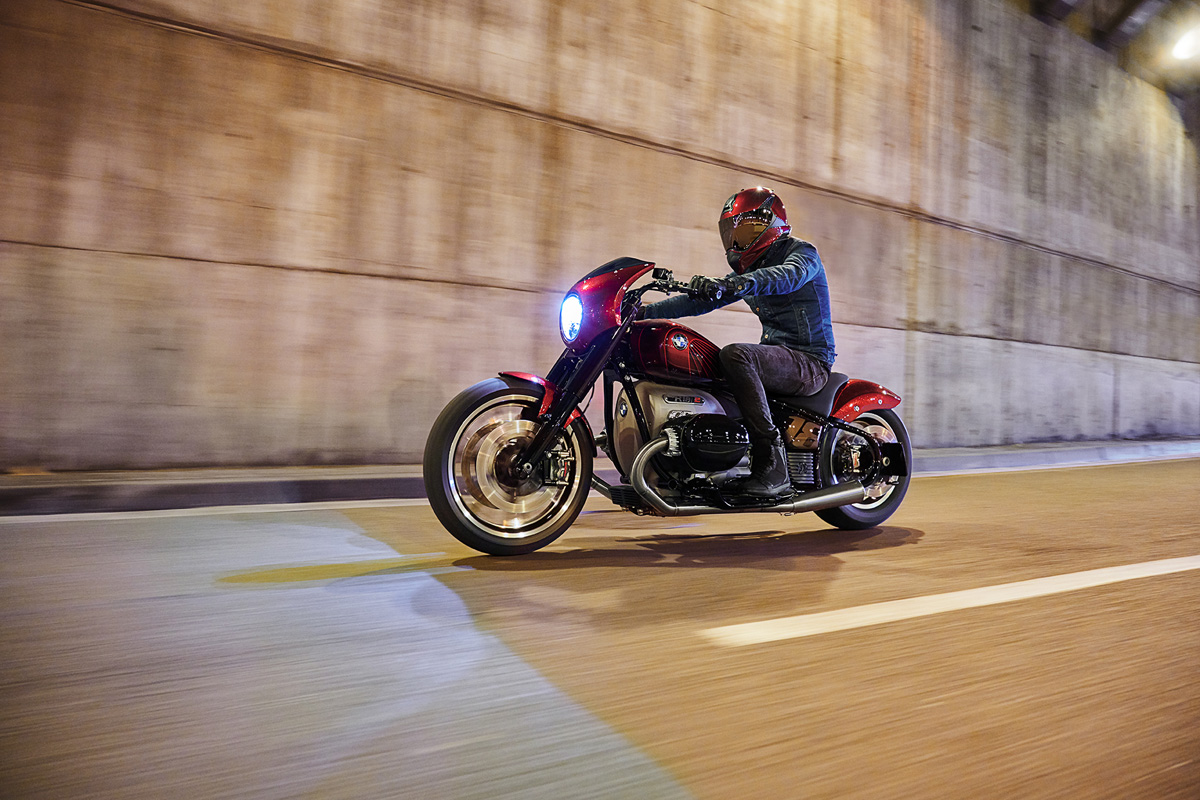 Suzuki DR Big, err, V-Strom 1050
The Suzuki V-Strom is dependable and practical—but it's also ugly. Really ugly. Thankfully, next year's V-Strom 1050 (available in both regular and 'XT' versions) is a huge leap forward.
How did Suzuki manage this? Simple, they gave the V-Strom a dose of nostalgia, by pulling styling cues from the 1980s DR Big. All it took was a few sharp angles, a new beak and a square headlight, et voila—one of the adventure markets ugliest ducklings is now retro cool.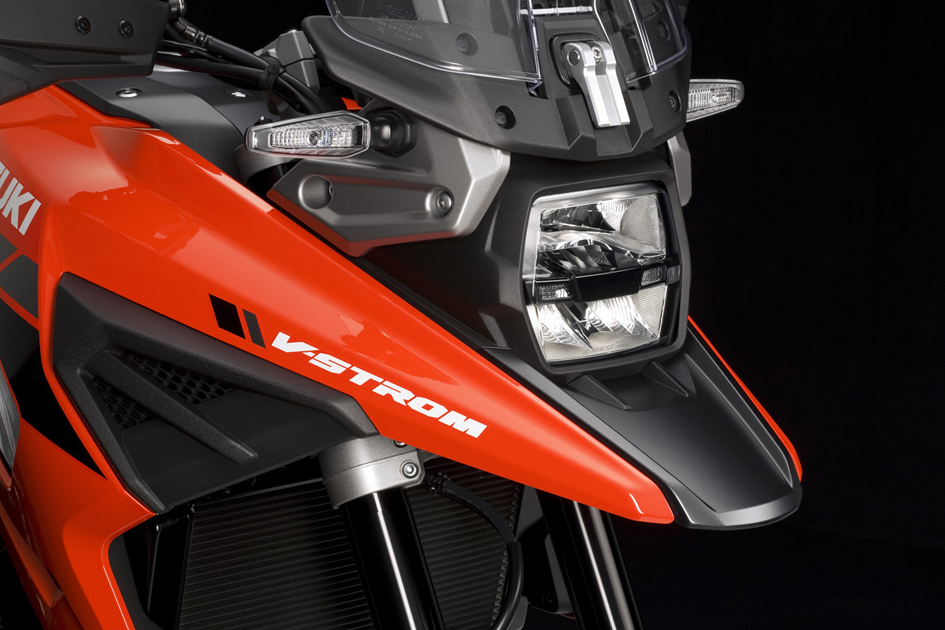 With a bump in power and an upgraded electronics package included in the revisions too, we reckon this'll make a lot of riders look at the V-Strom with new eyes. We've certainly taken notice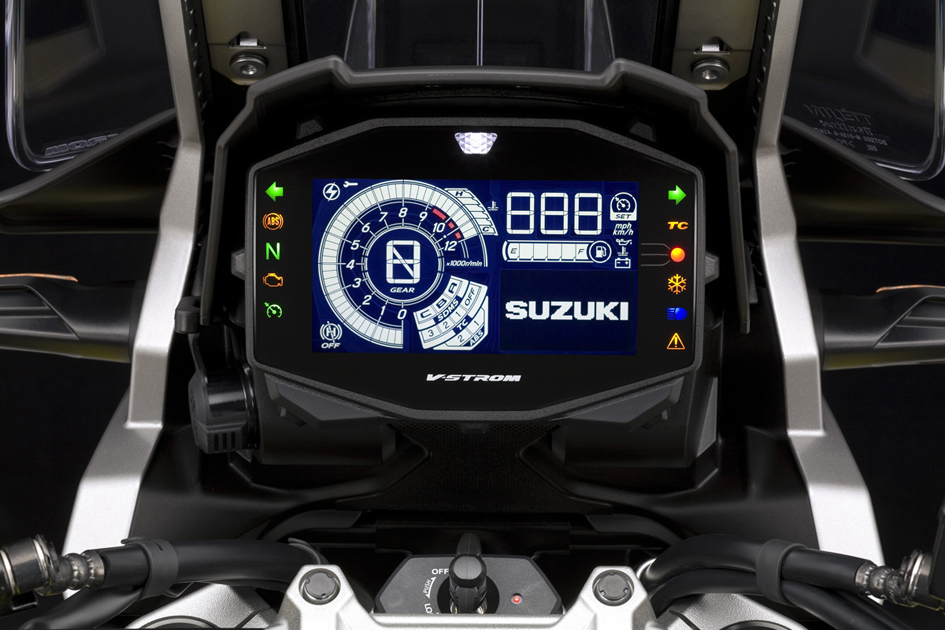 Harley-Davidson Pan America
Harley-Davidson's first entry into the dual-sport market, the Pan America, should hit dealers late next year. But we'll probably get to ride it before that, and we can't wait.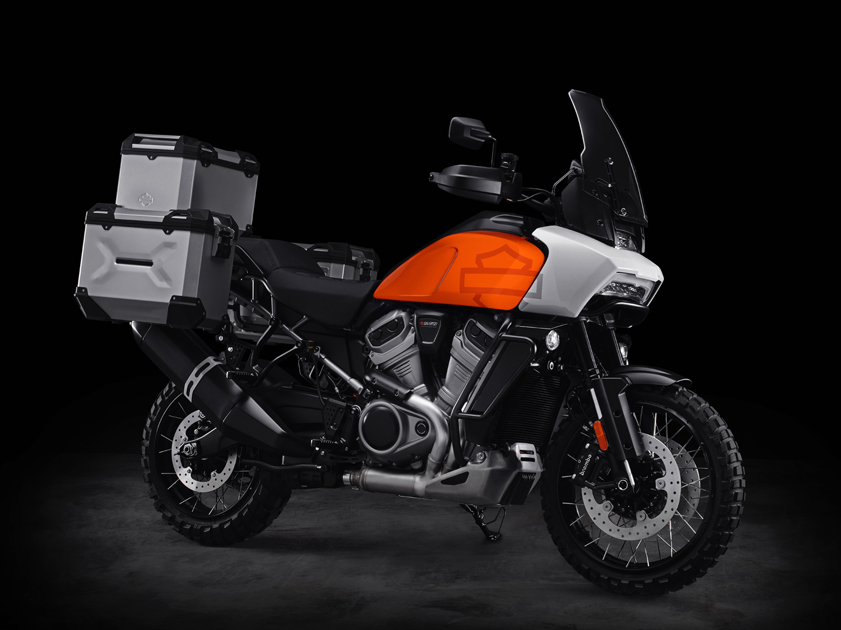 The Pan America's been one of the most polarising bikes to hit the airwaves this year. Some die-hard H-D fans feel like it's too much of a departure for the brand, and some die heard adventure bros think H-D have no business playing in the dirt.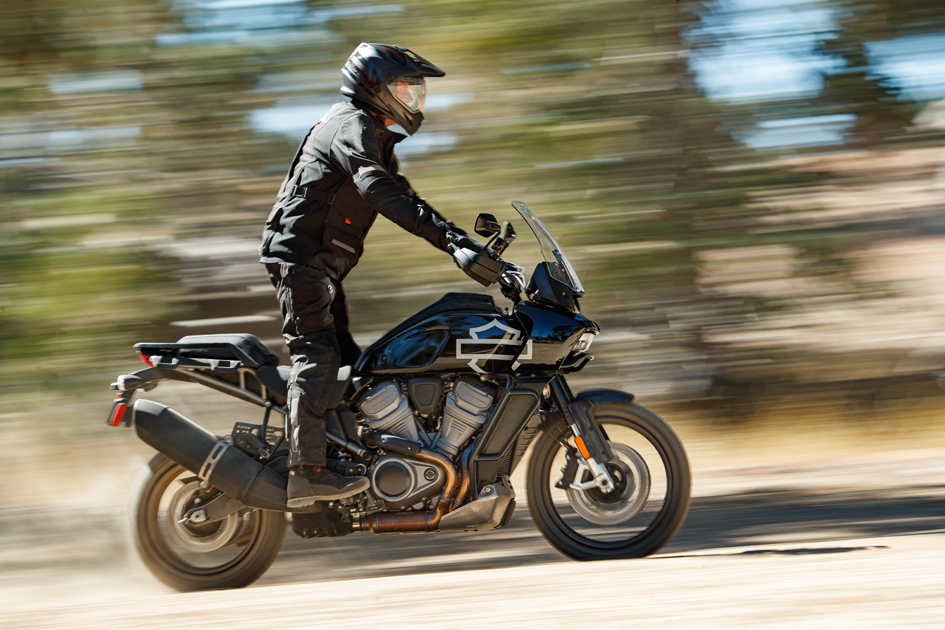 We just find it intriguing. Harley-Davidson have proven lately that they're serious about improving and expanding their model range (the new Softail range and the Livewire are proof of this). If the Pan America ticks all the right boxes, doesn't weigh a ton and doesn't cost the world, it could shake things up.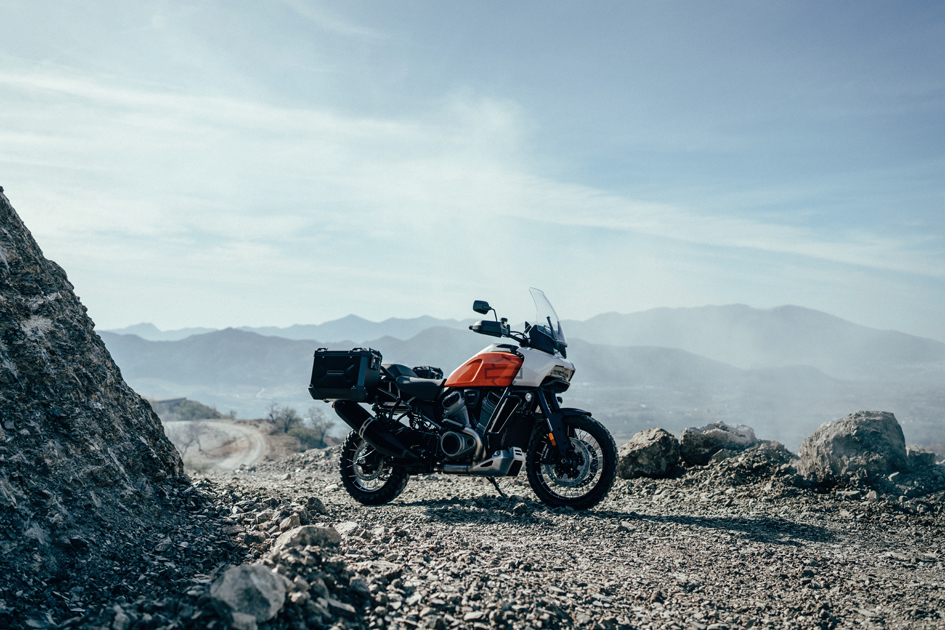 Triumph Tiger 900 Rally Pro
Triumph's Tiger 800 adventure bike has been a hit for the British company, but it was long overdue for an upgrade. The new and improved Tiger 900 Rally Pro is set to hit our shores next year, and it ticks every last box we want ticked.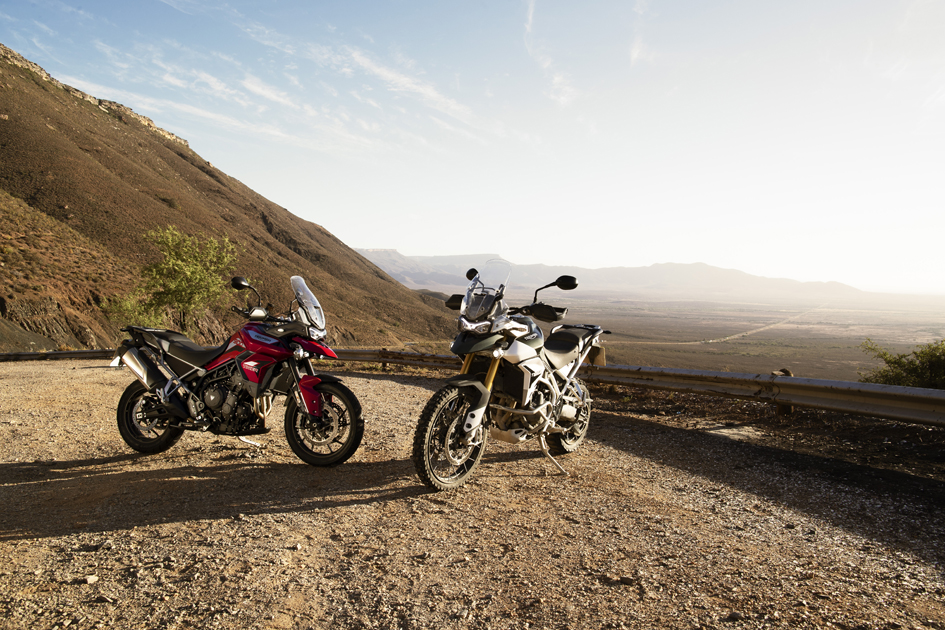 It looks nuts, makes more power and torque than before, and even has a new firing interval. Triumph's triples are known for having oodles of character, and this one ramps that up even more. With a new chassis, lower weight, miles of suspension travel and narrower rider ergonomics, it should be more than capable in rough stuff.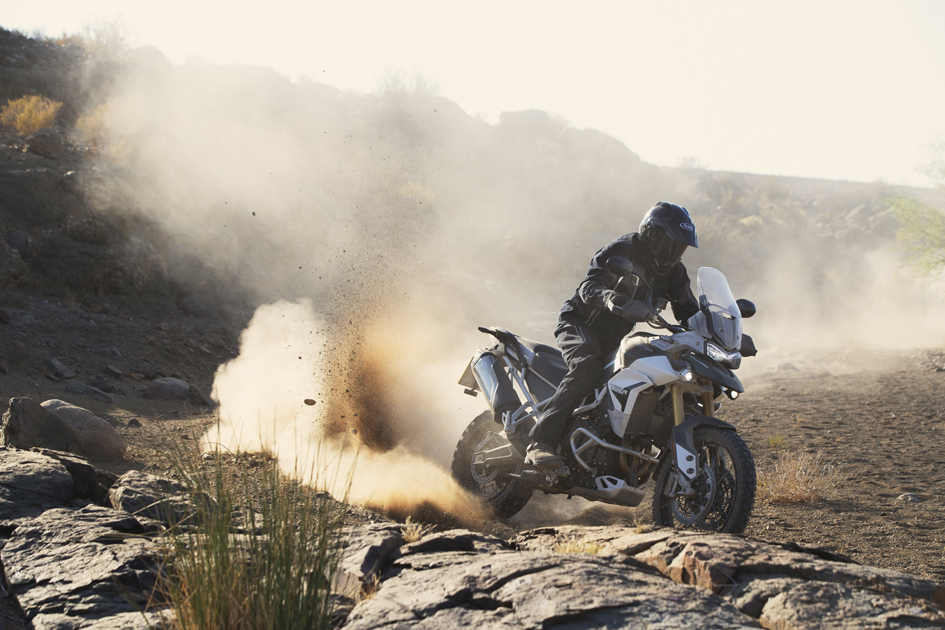 You can bet that ZA Bikers' road testers are going to have words over who gets to ride the new Tiger 900 first.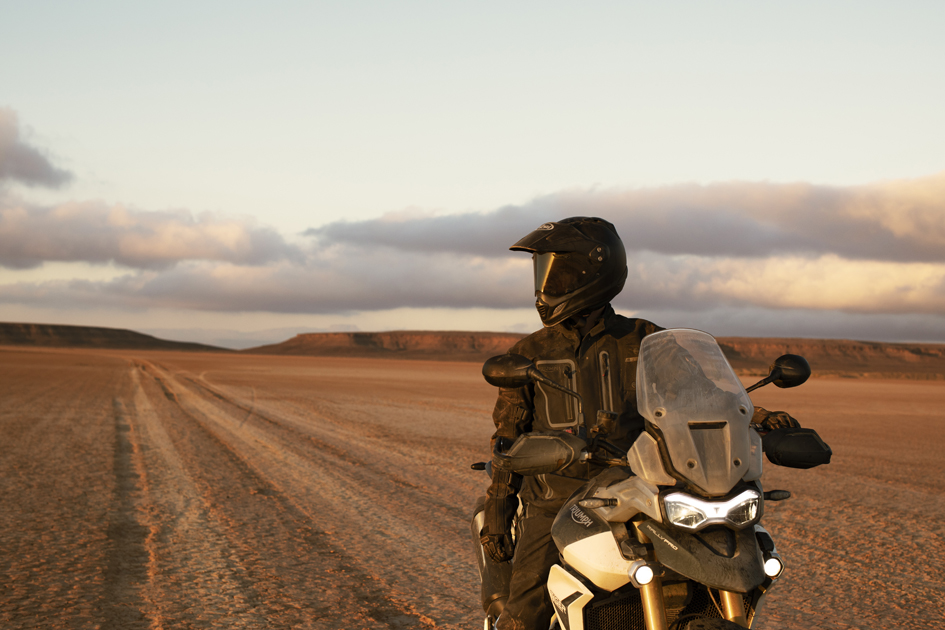 Husqvarna Norden 901
Husqvarna are killing it right now. Their Svarpilen and Vitpilen models are some of the best looking street bikes you can buy right now, and are top performers too. So when they announced that their jaw dropping Norden 901 concept (unveiled at EICMA) would actually go into production, we were giddy with excitement.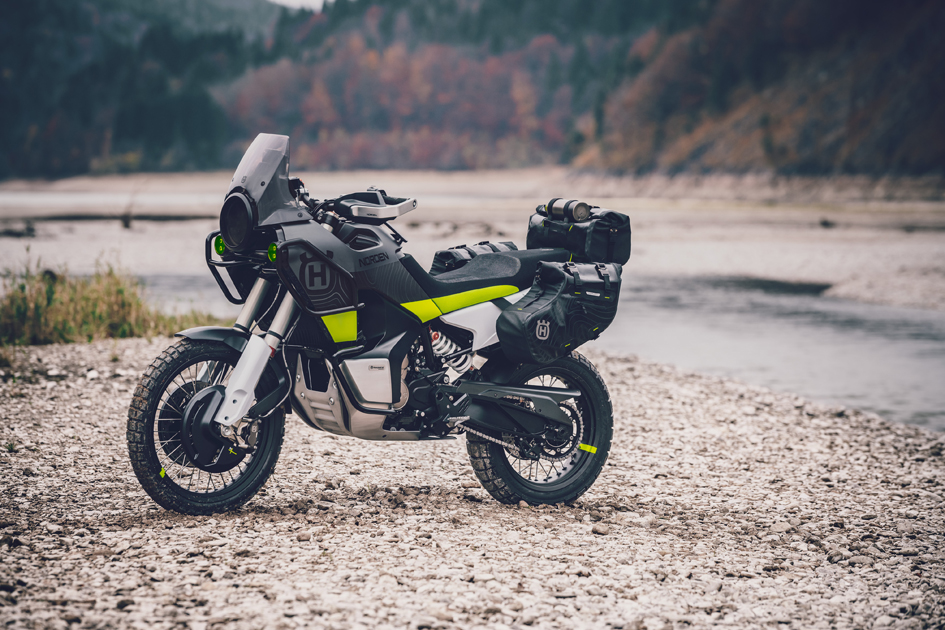 The Norden 901's design harks back to some of our favourite classic adventure bikes, but it's clearly been designed as a usable off-road performer. We know that Husqvarna are really good at translating their concepts into production models, so we've got high hopes that the Norden 901 will still look killer when it hits showrooms.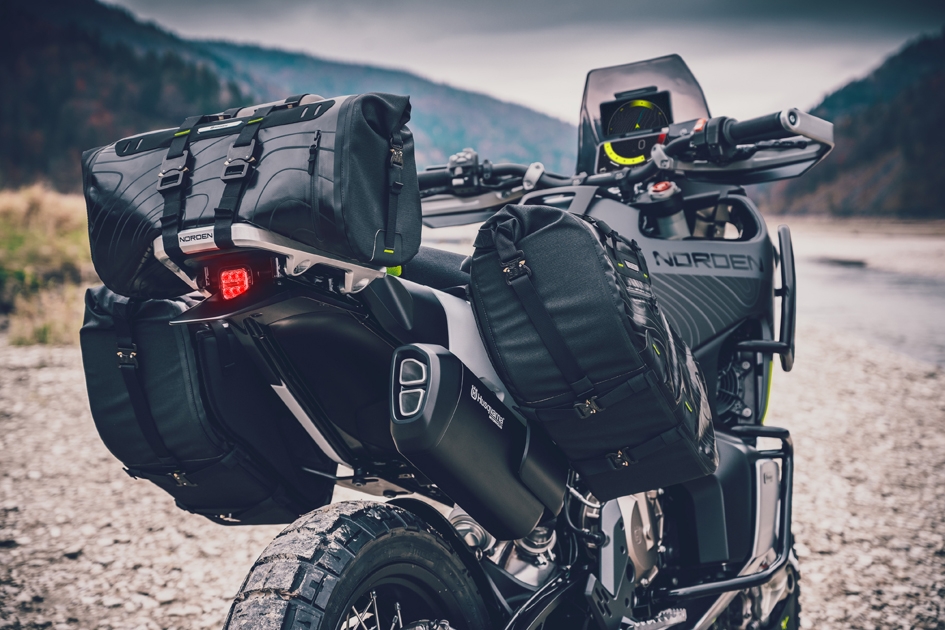 And considering it'll be powered by parent company, KTM's new 890 motor, it should be a wild ride too.