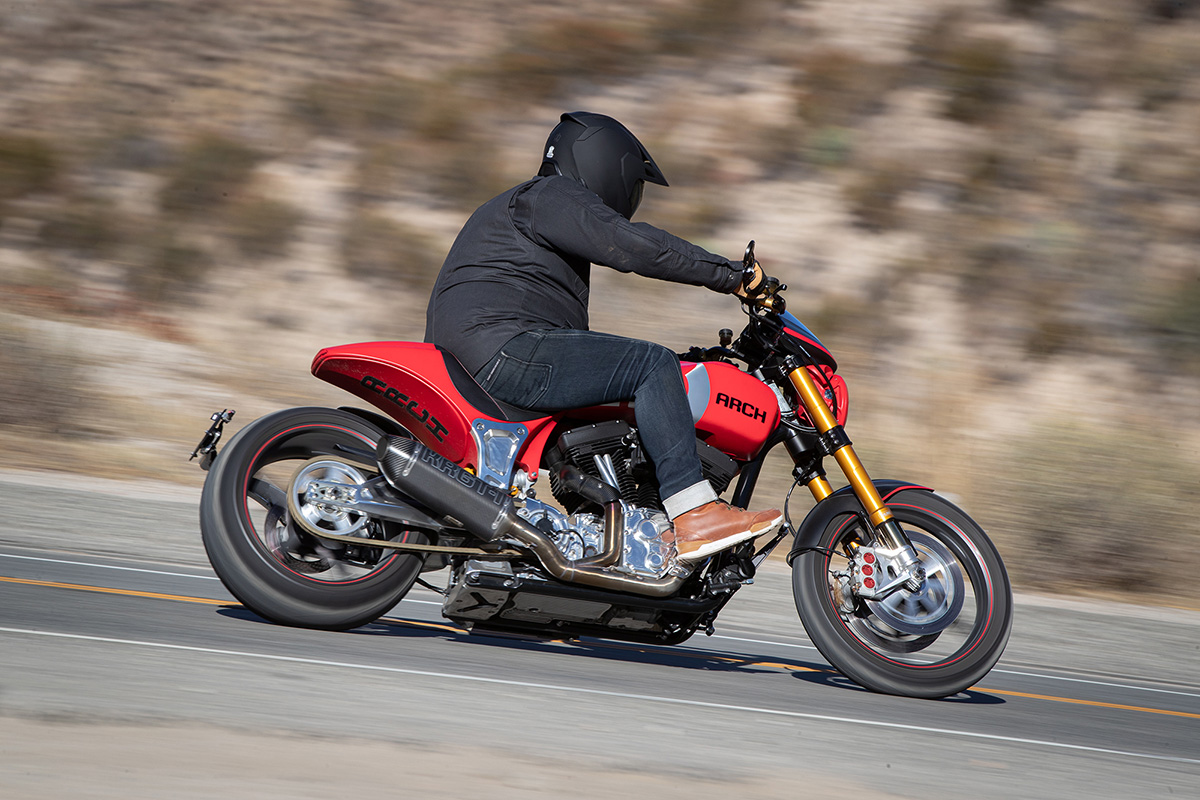 The Arch Motorcycle KRGT-1 is an $ 85,000, made-to-order performance cruiser that looks bananas, goes like stink and handles better than any cruiser deserves to. It also has a drool-worthy list of parts—including a set of stunning carbon fibre wheels, made right here in Mzansi, by Blackstone Tek (BST).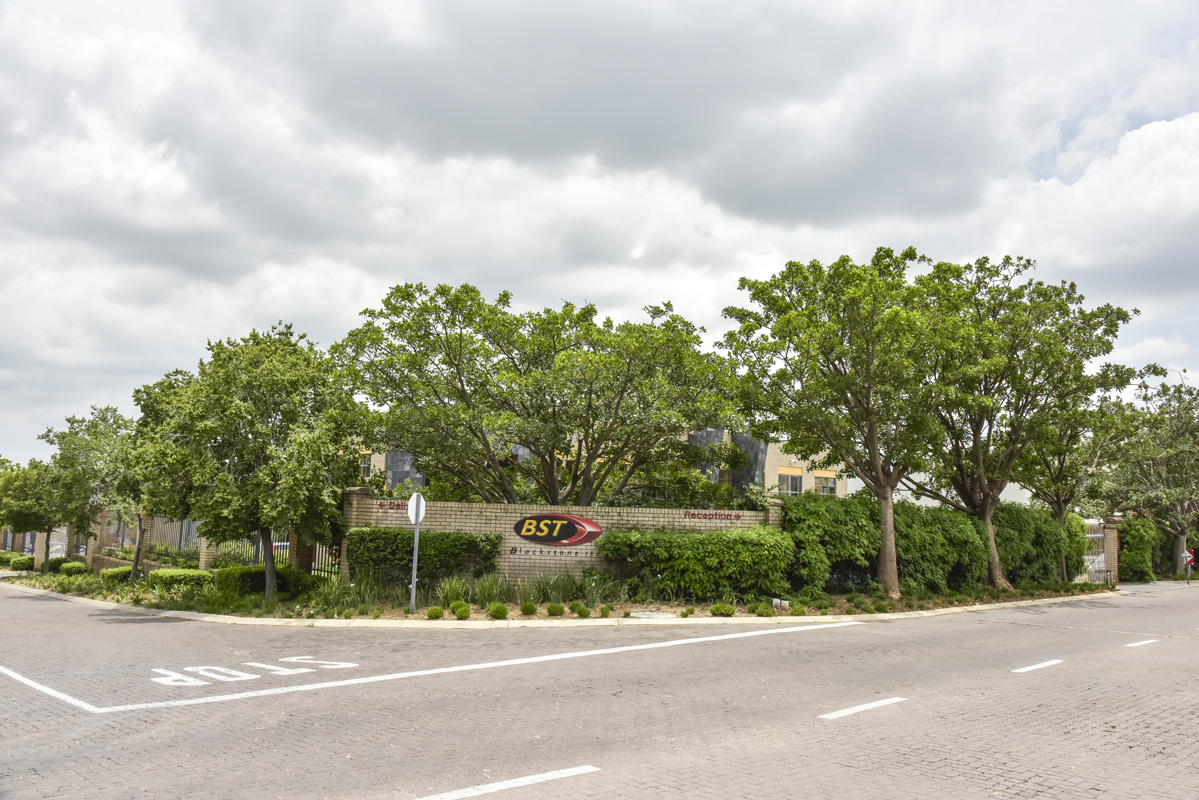 It's a cross-continental collaboration. BST's 5,000 m2 facility is right here in Randburg, with a workforce of about 85 people. Arch are based in Los Angeles, California, USA, a stone's throw from the famed Crenshaw Boulevard.
Arch Motorcycle is owned by experienced bike builder, Gard Hollinger, and the guy that plays John Wick, Neo and Ted 'Theodore' Logan, Keanu Reeves.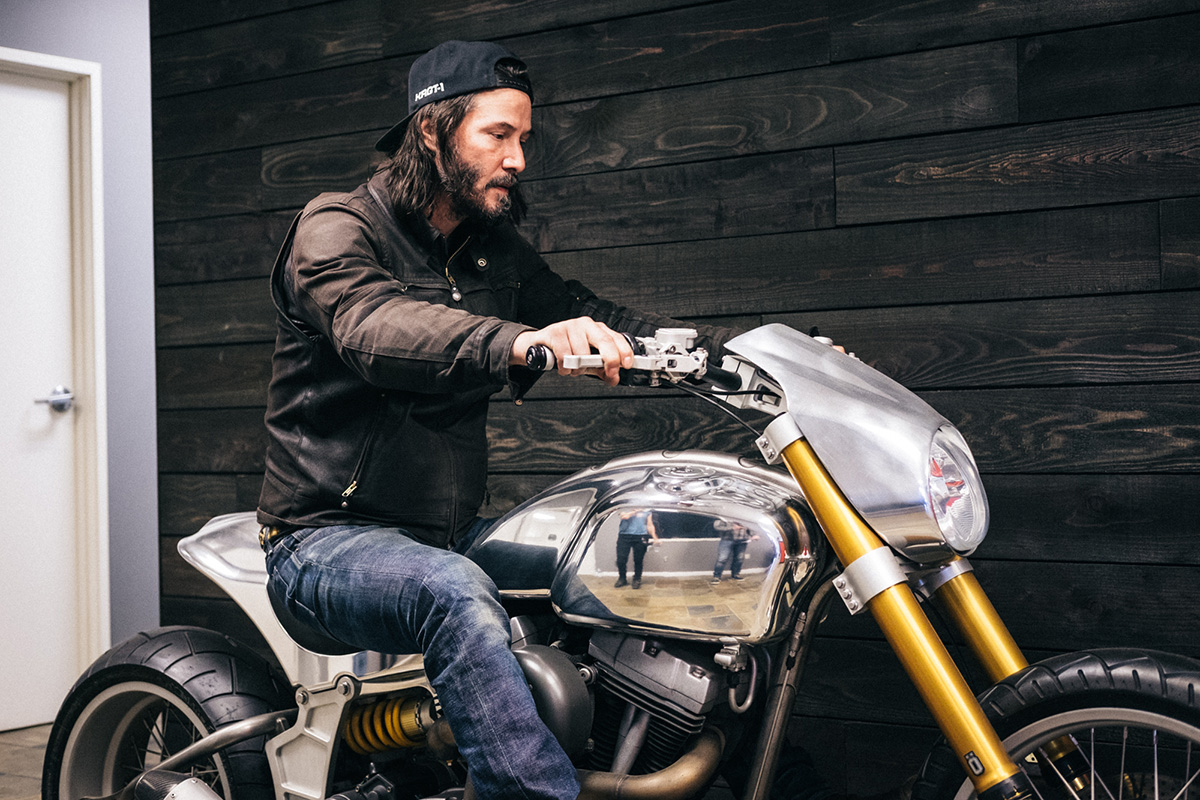 The company was conceived when Reeves contacted Hollinger to customize his Harley-Davidson Dyna. A simple custom job turned into a ground up rebuild, and eventually, all that was left of the Dyna was the motor.
Reeves pushed Hollinger to put that bike into production, and so the Arch Motorcycle KRGT-1 (Keanu Reeves Grand Tourer 1) was born.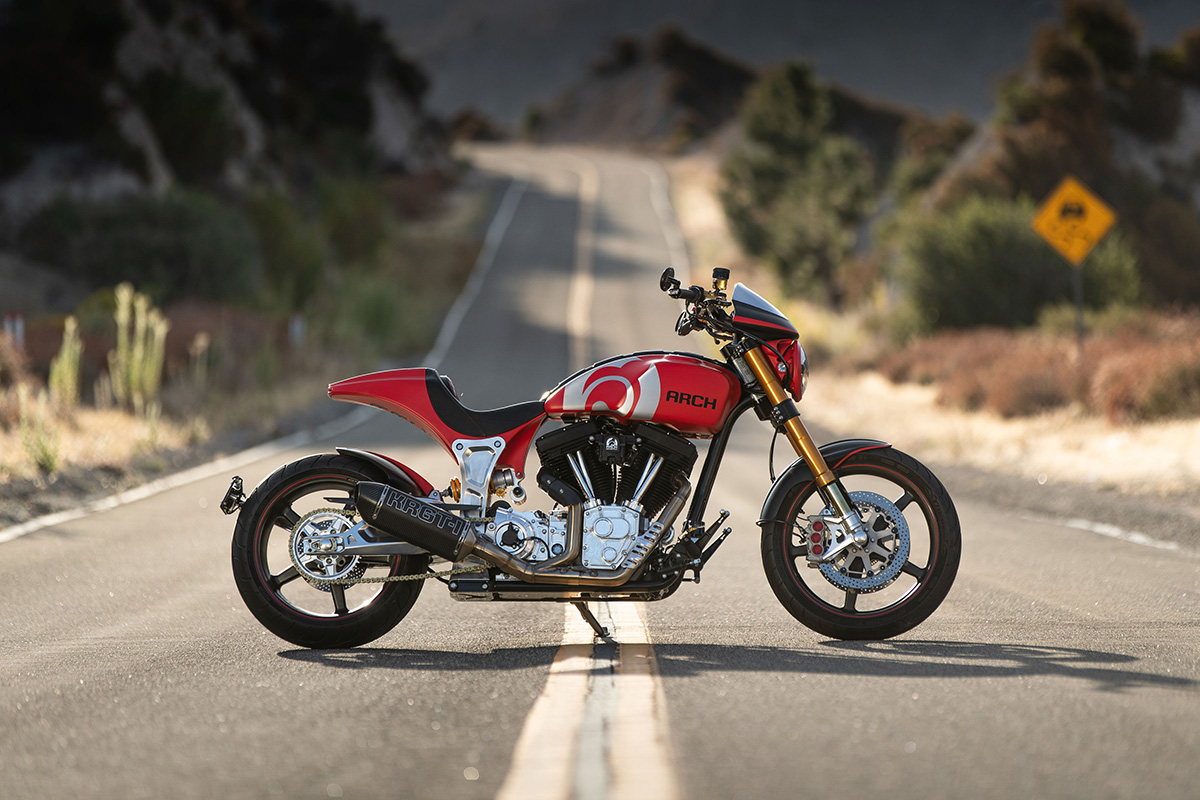 But BST's relationship with Hollinger pre-dates the KRGT-1. He first contacted the company twelve years ago, while he was running his custom shop at the time, Chop Rods. He was building a drag bike for a Discovery Channel show and needed carbon fibre wheels.
"I literally had to fly the wheels to him in LA for everything to be on time," says BST's managing director, Gary Turner. "I still see the bike in the Arch facility. Ever since then Gard has used BST for all his and Arch's composite work—with of course the wheels being the main product."
Looking at the Arch KRGT-1, it's clear where your $ 85,000 (that's about 1.2 million ront) goes. Each KRGT-1 is made-to-order, with a parts spec that'll make your eyes water.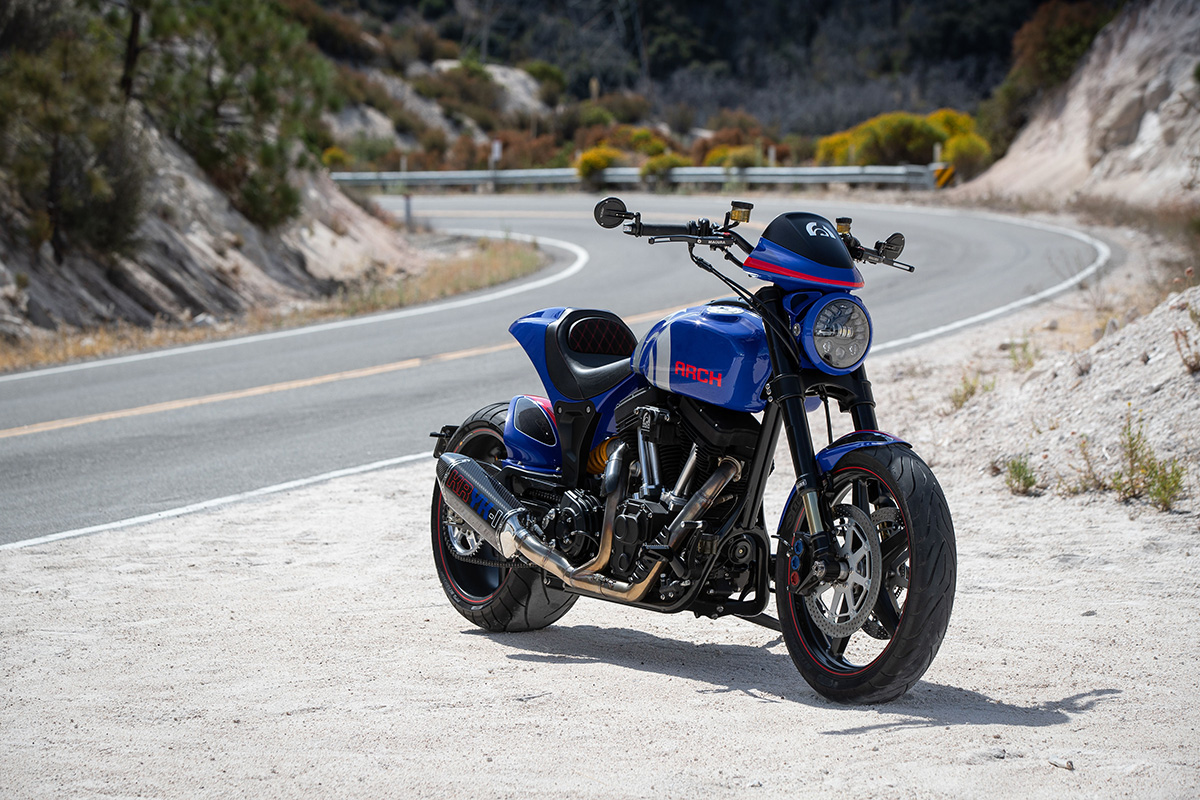 The bike is built around a proprietary frame, and powered by a beastly 124 ci 45 degree V-twin from performance powerhouse, S&S Cycle in Wisconsin. The setup includes a custom six speed gearbox, a special high torque main shaft, a hydraulic clutch and a final chain drive.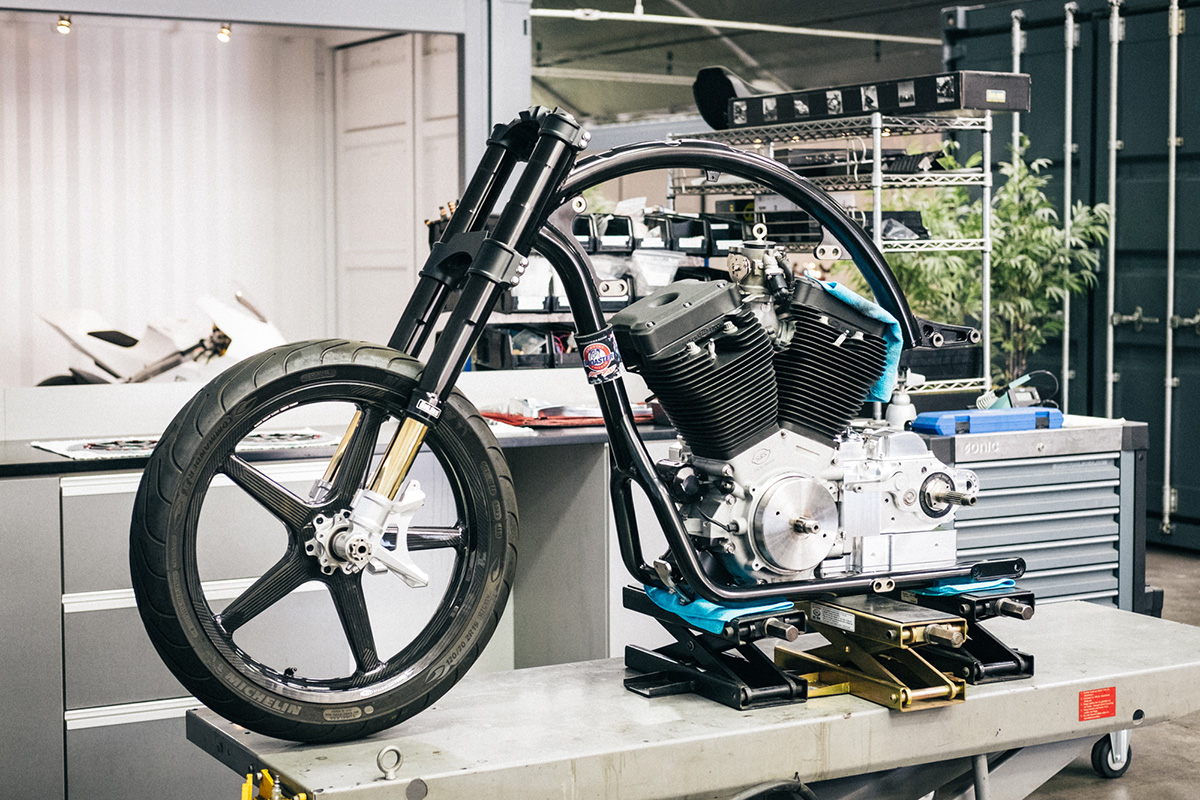 Nothing on the KRGT-1 is a simple off-the-shelf affair. The motor has a special downdraught intake and a custom K&N filter setup, so that there's no clunky air filter hanging off the side of the bike. And the exhaust is a combo of custom-made headers, and a muffler built in-house using Yoshimura components.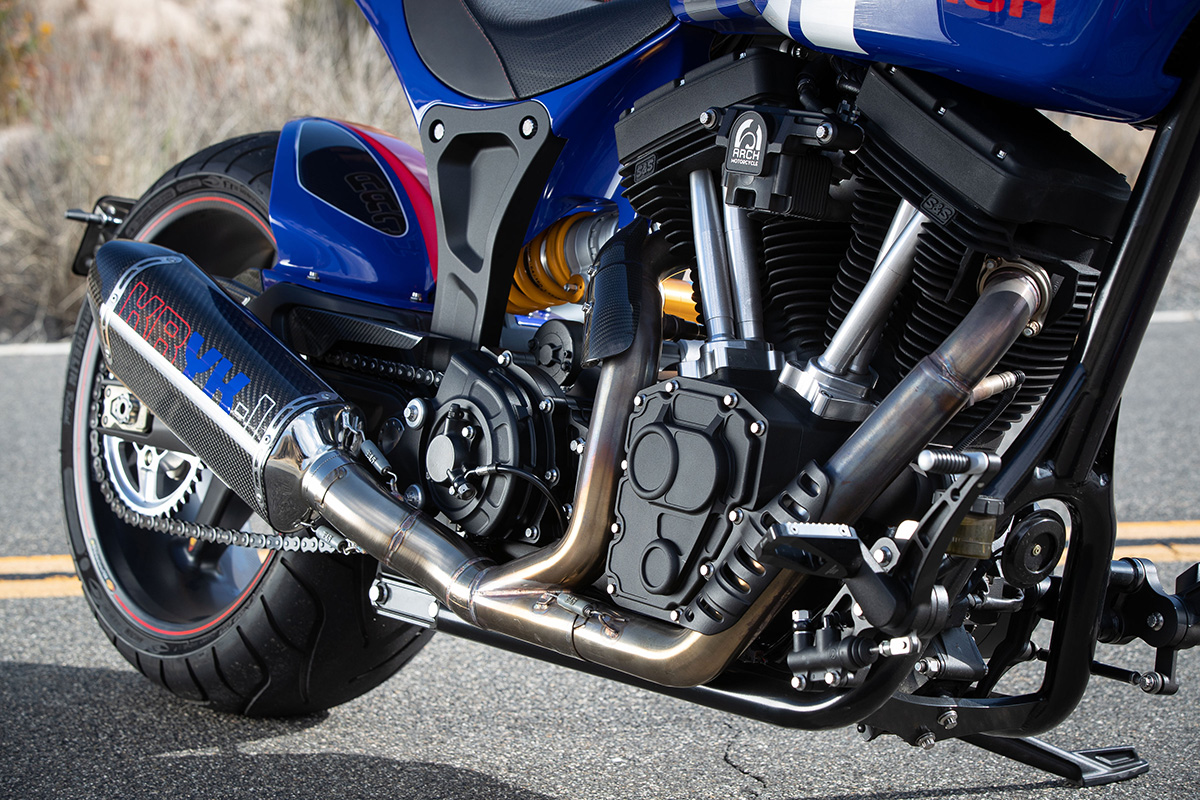 Much of the KRGT-1's construction consists of aluminium parts that are designed, machined, welded and finished in Arch's facility. The sheer scale of Arch's CNC operation, and their engineering prowess, is staggering. It takes about 540 kg of aluminium billet to produce one bike, but 90 % of that ends up as scrap shavings. (Don't fret—Arch are big on recycling.)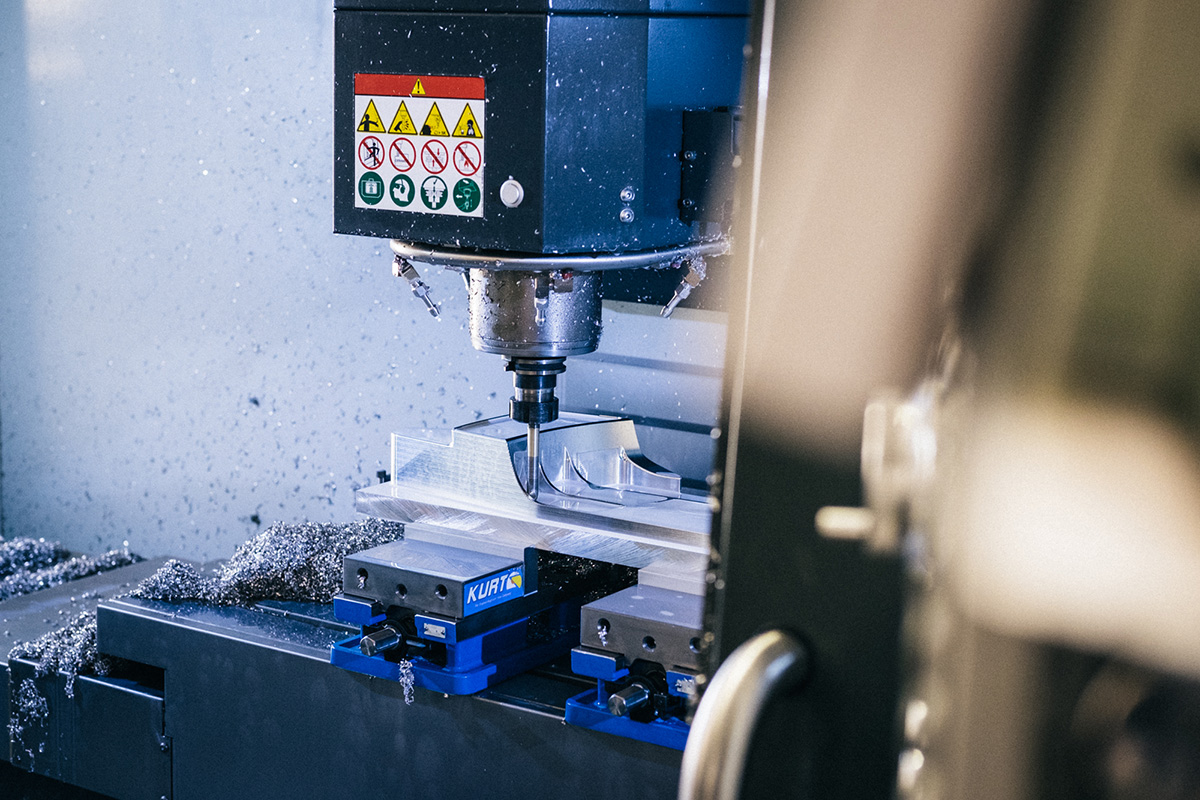 Just the fuel tank alone, which consists of two halves and has multiple cutouts for various other components to fit into, takes 40 hours to make.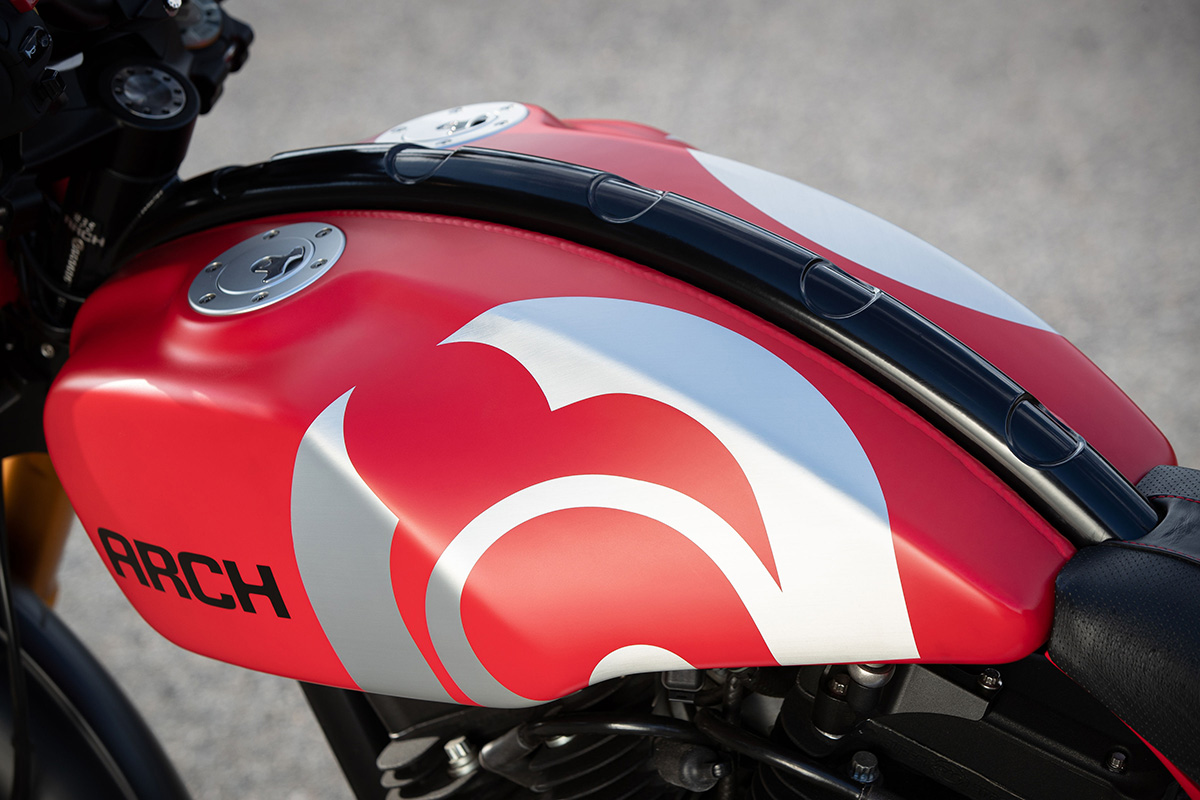 Then there's the swing arm, which has tooling marks and welds so stunning, it'll make any engineer or bike nut weak at the knees.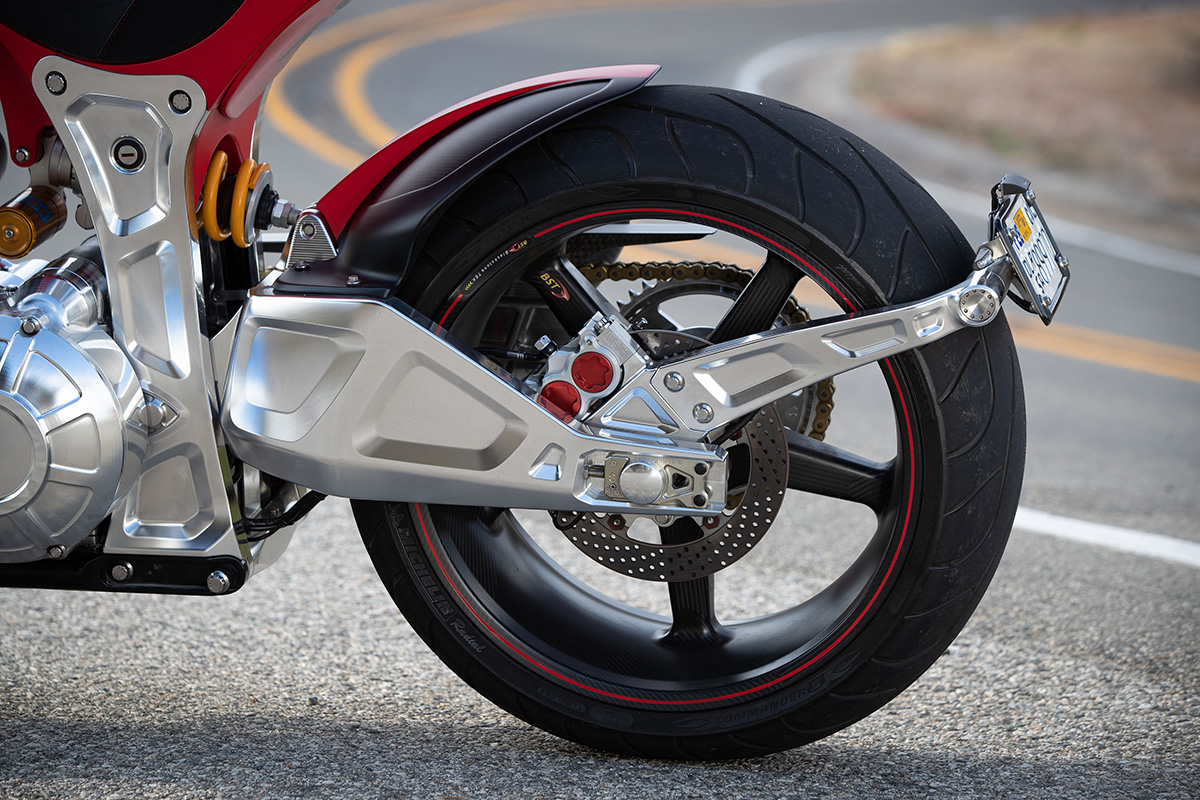 Arch's process is akin to building a Meccano set. They make a small amount of each part to keep stock on hand, and then assemble each bike to order, with a 90 day turnaround time. Each KRGT-1 is tailored specifically to its new owner—from ergonomics to the final finishes. So no two look, or feel, the same.
They use the same list of performance parts each time though, with components from Öhlins, ISR, Magura, Motogadget and Rizoma. And, of course, carbon wheels from BST.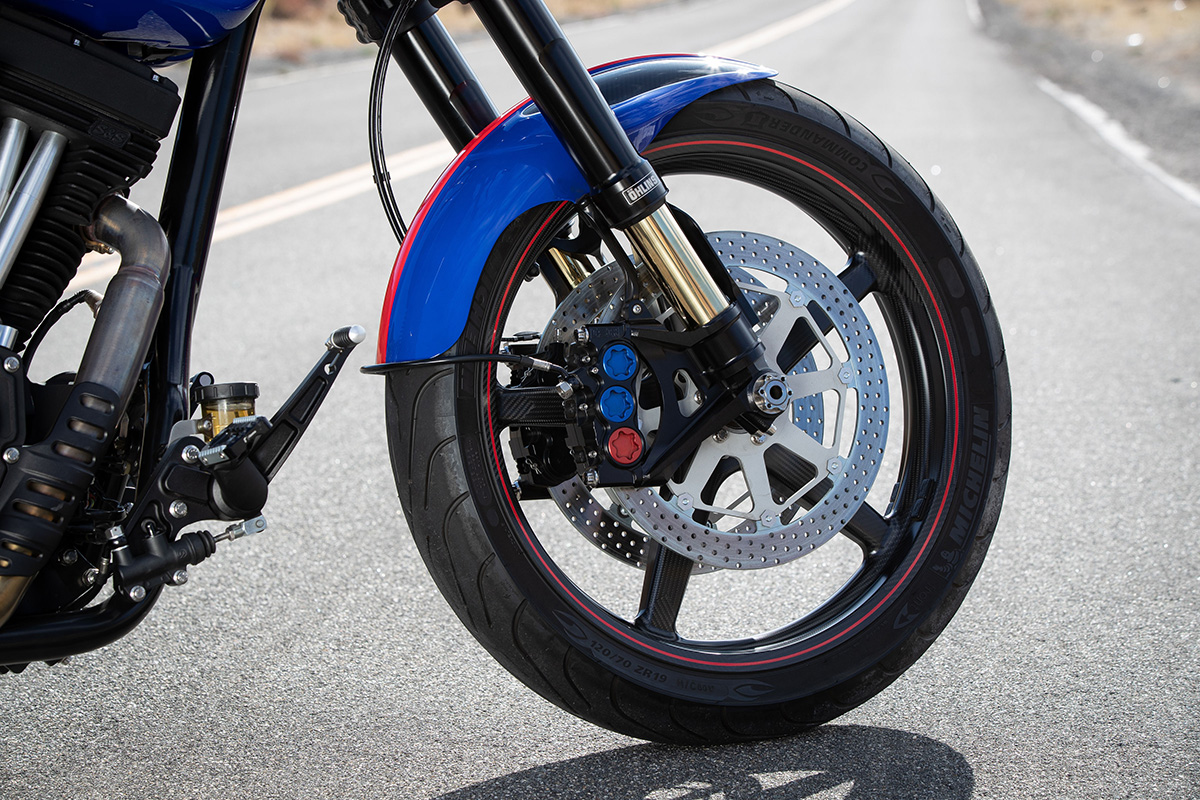 "They use our standard Twin Tek wheels," Turner explains, "with Arch-specific hubs. A nice simple clean straight spoke design that we developed for the American V-twin market, so they have the correct load rating for that market segment and are standards compliant."
The Twin Tek is as elegant as it is desirable. It has a slick five-spoke design that's almost reminiscent of classic Morris race wheels. They wear a 120-wide 19" tyre up front and a 240-wide 18" at the back.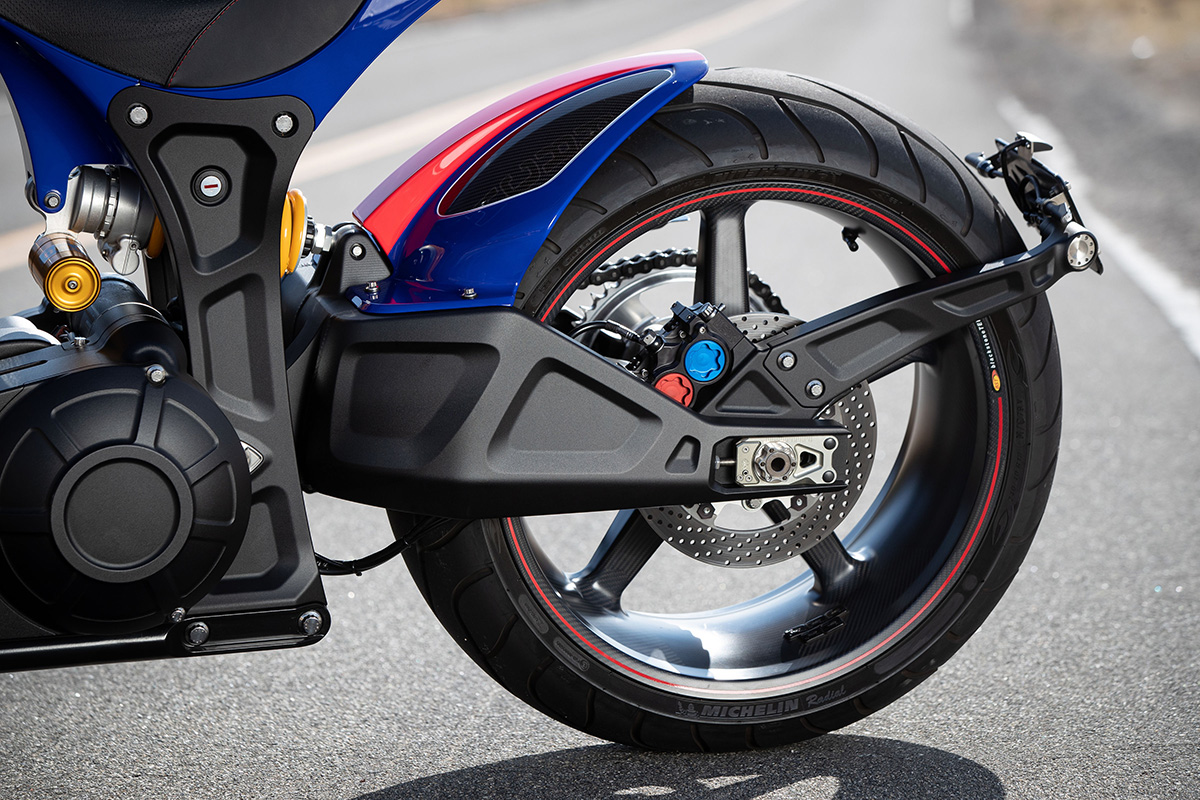 Its simple design belies just how hi-tech it is. Turner's experience with carbon fibre dates back to before starting BST, with business partner Terry Annecke, in 2002. We've toured BST's factory, and it's true kid-in-a-candy-store stuff; not just because of the company's high end manufacturing process, but also because of Turner's enviable collection of motorcycles.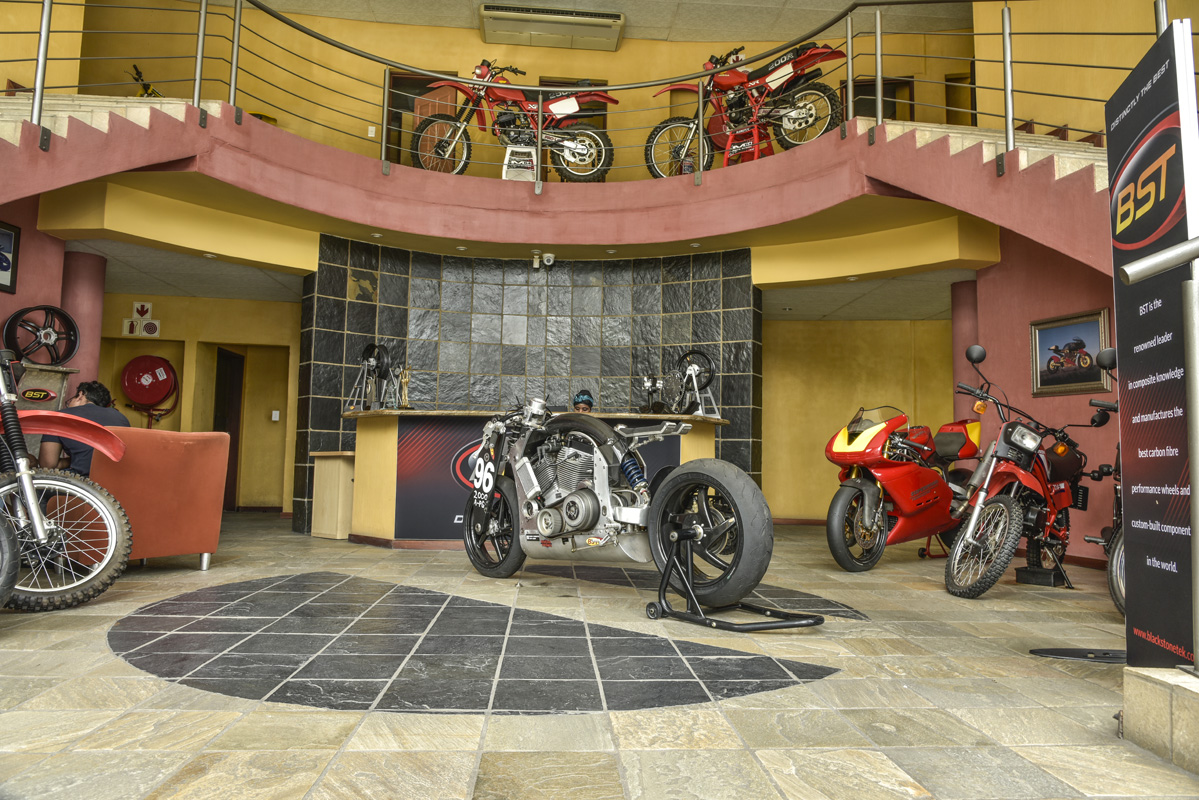 As for their wheels, BST use prepreg carbon sheets that need constant temperature management to maintain their integrity. Their process is a delicate ballet of laser-cutting components, using silicone inserts to keep the spokes 'hollow' and baking everything in pressurised ovens.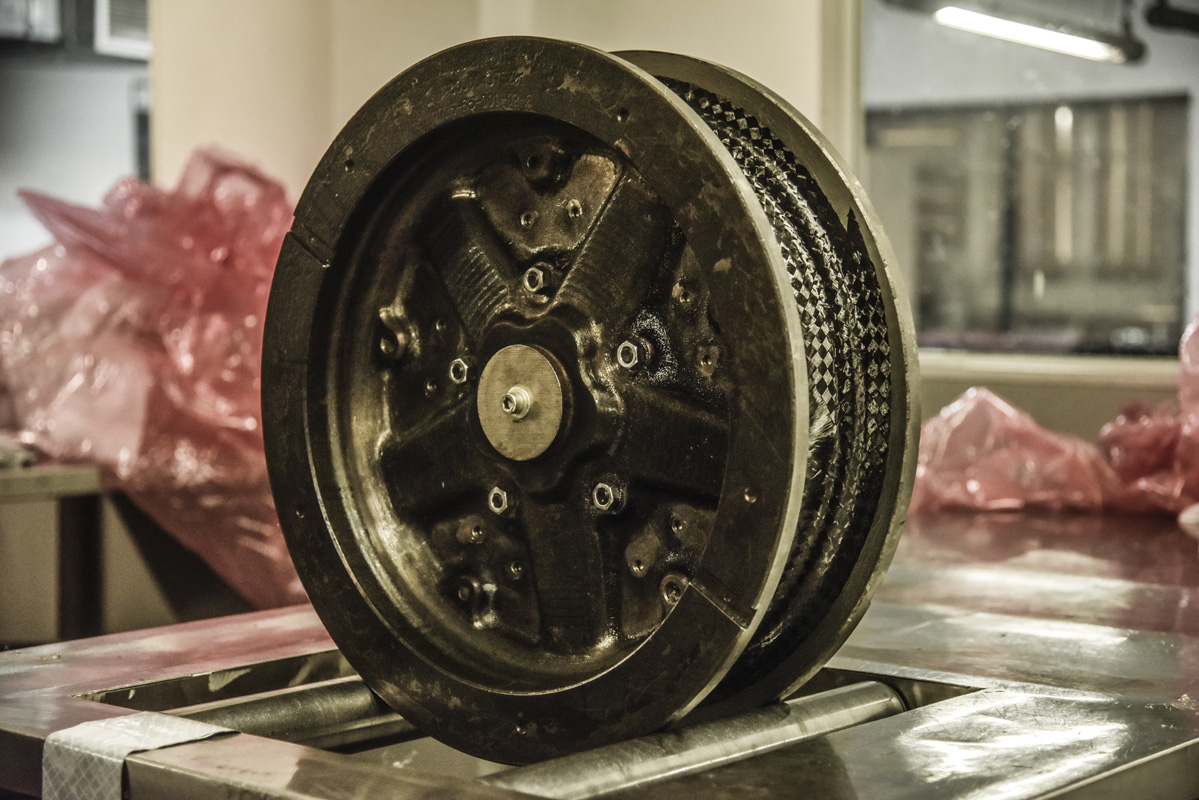 But other than looking really cool, do carbon wheels actually offer any benefits? Yes indeed. For starters, they're extremely light, with the Twin Teks weighing less than eight kilos for the pair.
"Most people know that un-sprung weight is the holy grail of weight saving on a motorcycle," says Turner, "so wheels are the holy grail of un-sprung weight."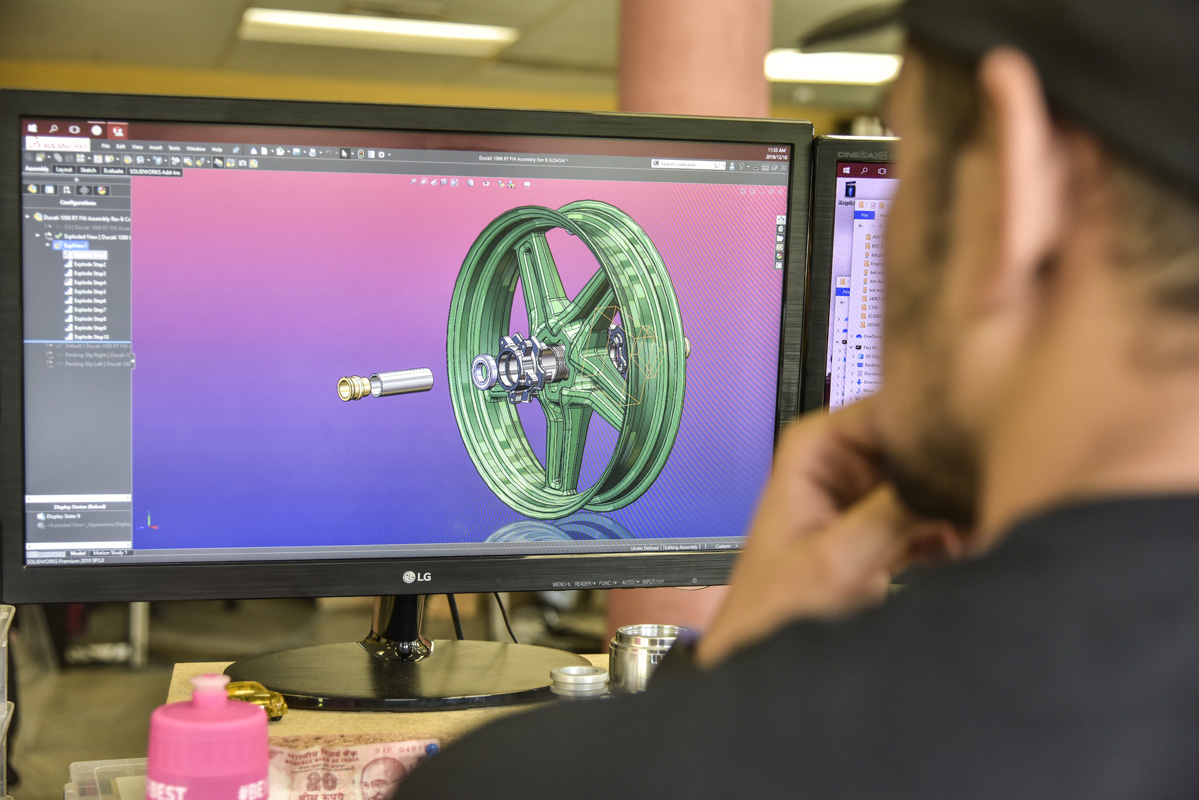 "Remember, when you hit your brakes you are actually stopping the wheel, when you hit the throttle you are actually accelerating the wheel. The wheel is what is directly working against your suspension, so the lighter the wheel, the easier time your suspension has, and it tracks the surface much better."
On the KRGT-1, that unsprung mass is paramount. Arch's goal was always to build a performance cruiser that would handle really well, and a big part of that was weight management. So the KRGT-1 weighs in at 244 kg—about 50 kg less than the Harley-Davidson Fat Bob.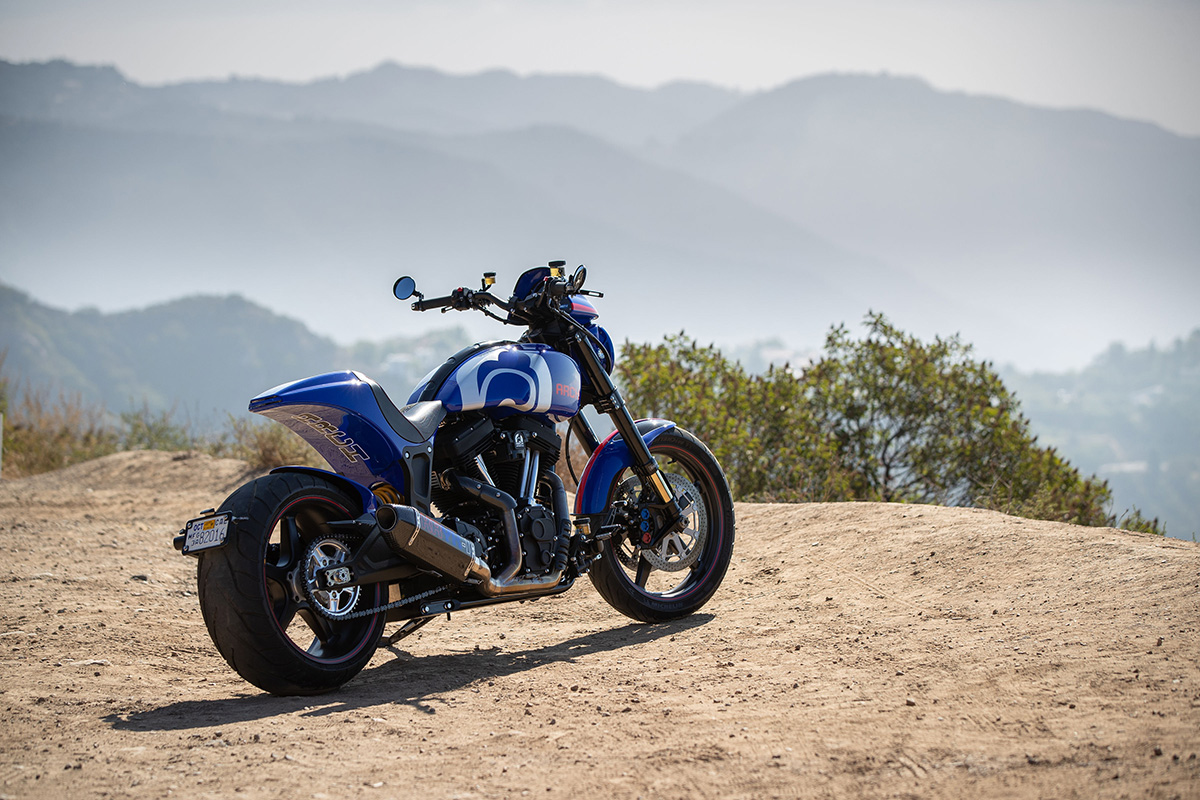 You can feel it out on the road. I was fortunate enough to travel to Los Angeles to visit Arch and, most importantly, ride the new KRGT-1. Our route covered the most excellent Angeles Crest Highway—a never-ending string of corners, and a perfect proving ground for any motorcycle that claims to have good handling.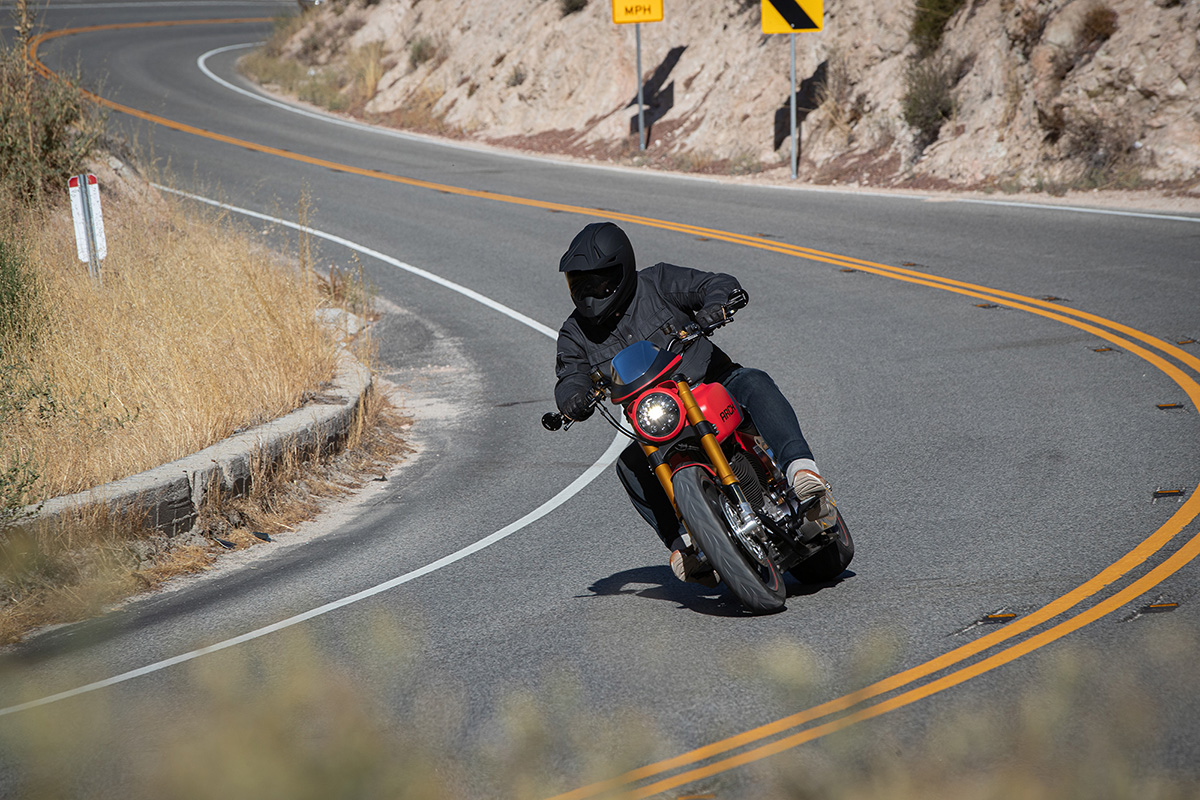 With forward pegs and a scooped seat, you wouldn't expect the KRGT-1 to perform well in corners. But it does, and it does it so well, that it's unnerving at first. With just the slightest motivation from the rider, it dips into turns almost intuitively. And once it's pitched over, it holds the line like it's locked into a Scalextric track.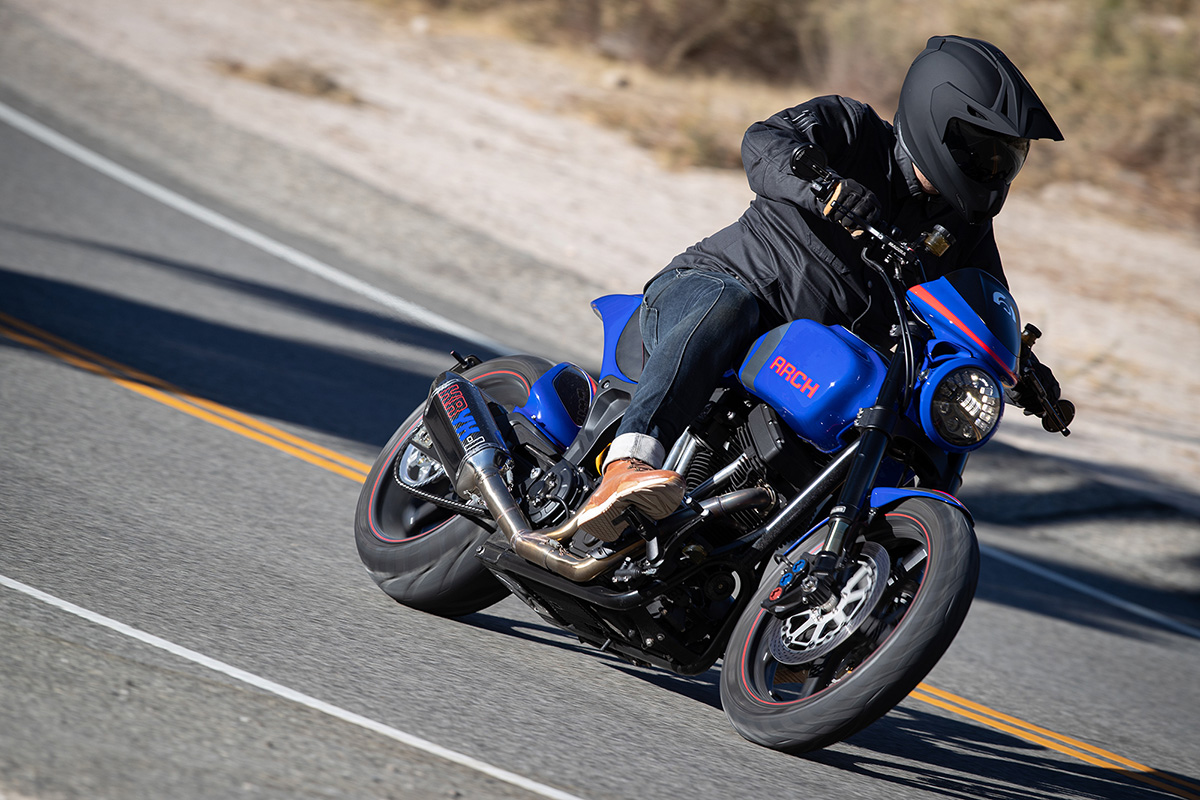 Part of that's also down to the KRGT-1's design. Yes, it has a long wheelbase and a far rear tyre—but it's worth remembering that this motorcycle's been designed from the ground up. Every component, from the front axle to the back axle, works in perfect harmony.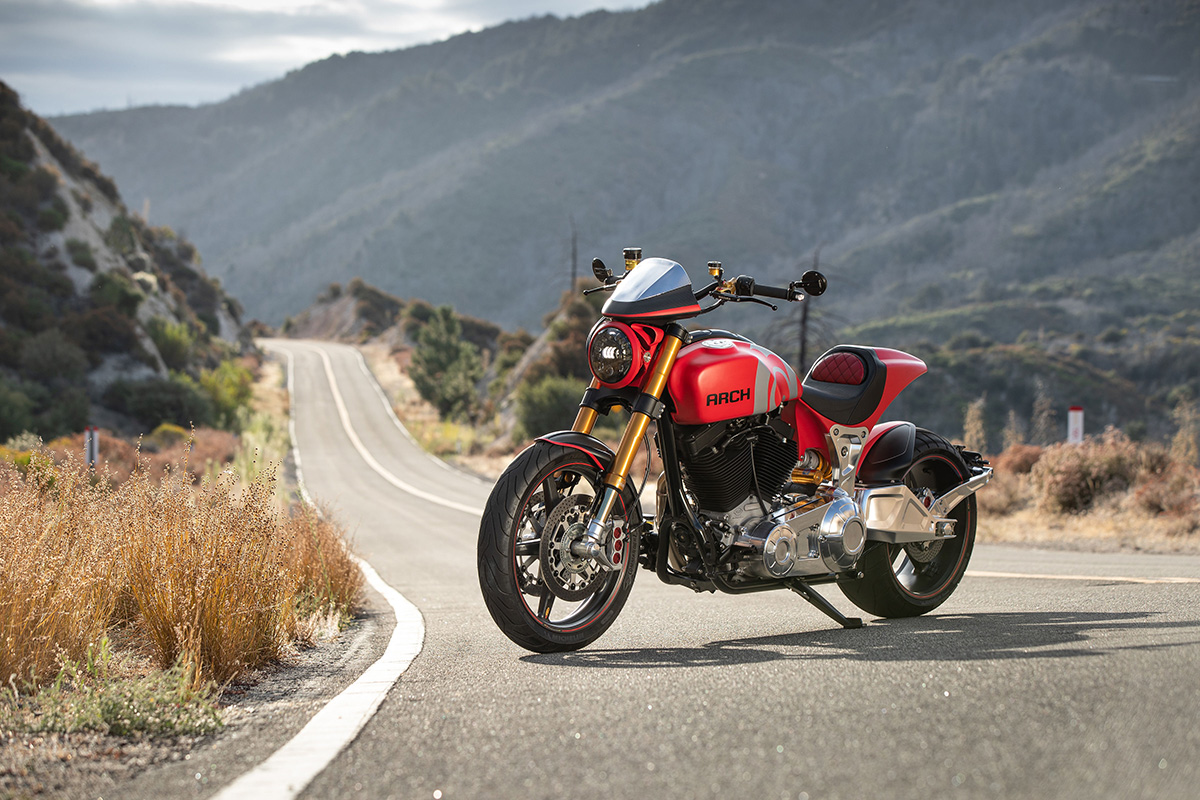 That whopper of a motor generates masses of torque (121,77 Nm at the wheel) along a flawless torque curve, the ISR brakes (with ABS included) offer high levels of feel, and the Öhlins suspension does a stellar job of holding the road.
So sure, the KRGT-1's abilities are thanks to more than just a fancy set of carbon fibre wheels. But you can bet it wouldn't perform as well without those BST hoops.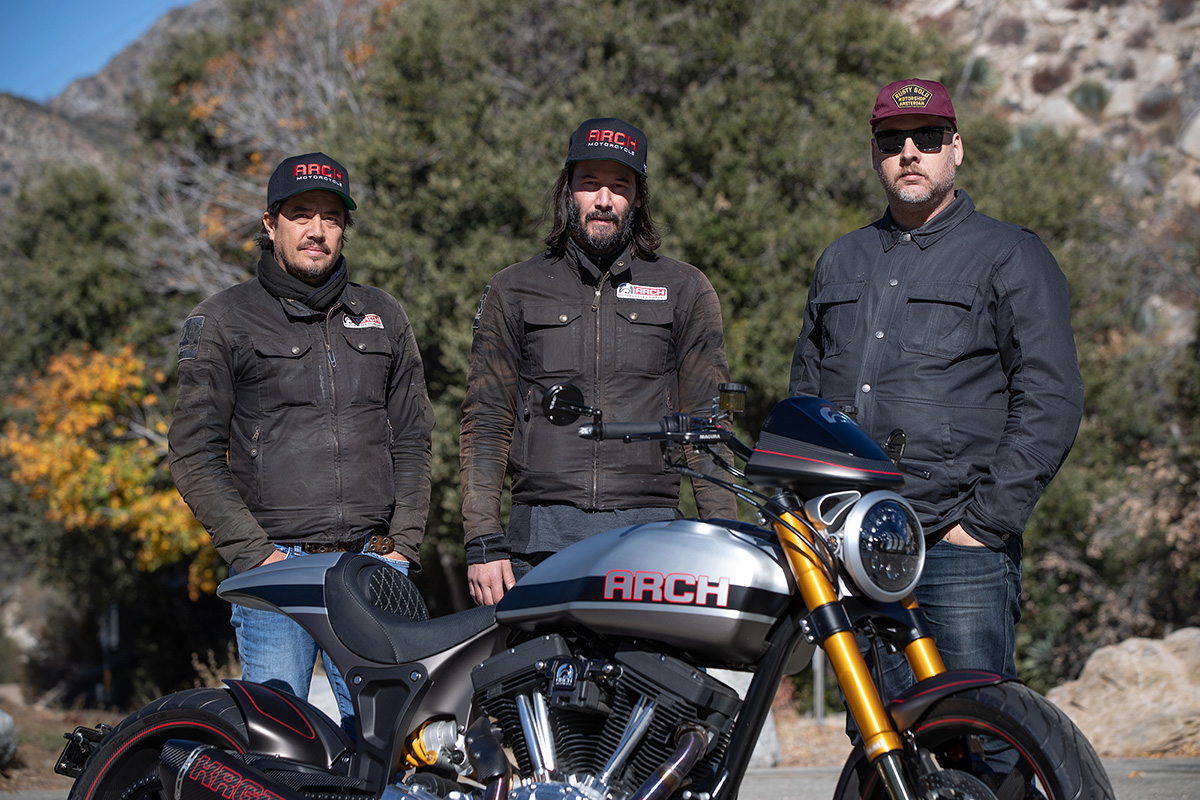 And besides, how often do you get to travel halfway around the world to ride one of the world's most exclusive motorcycles, rolling on a proudly South African product?
For more information on BST Wheels visit: www.blackstonetek.com