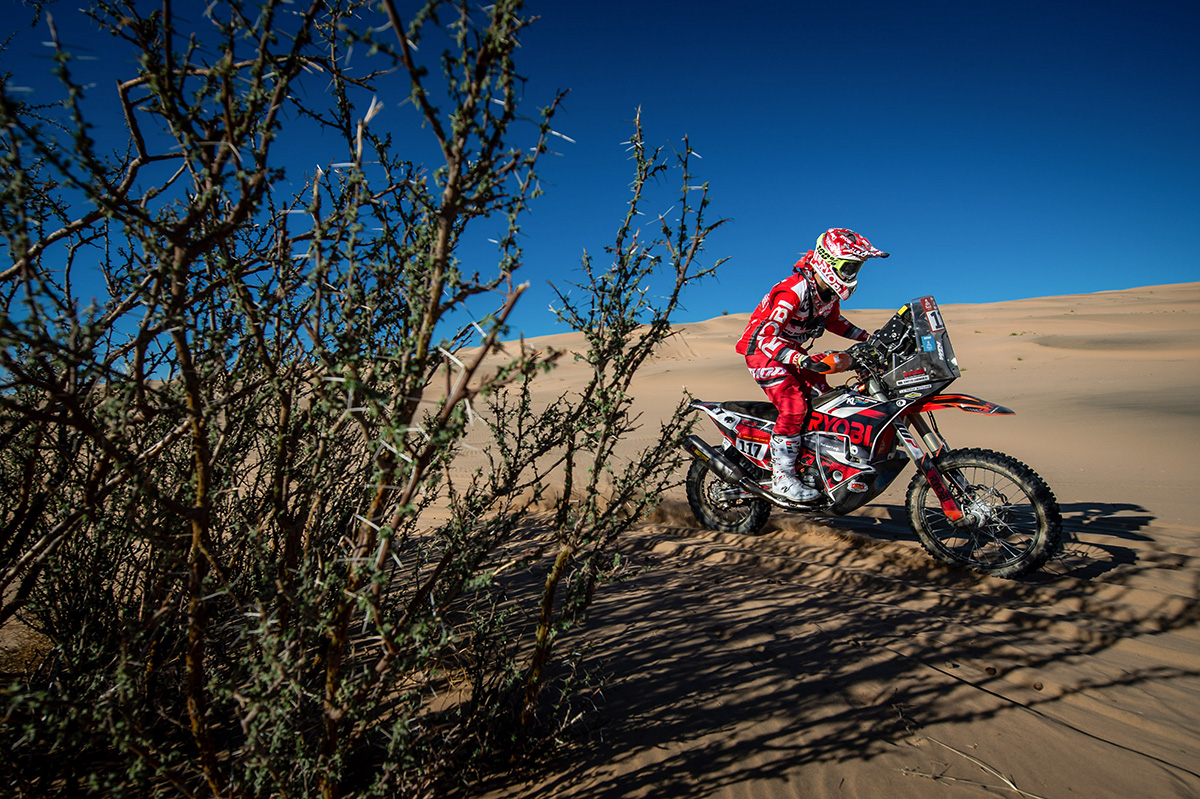 "The Dakar". The very name conjures up visions of rally vehicles and even high tech off-road racing trucks battling it out for days on end over barren and often hostile terrain. This year the Dakar takes on a new look having moved from South America and Peru in particular, to Saudi Arabia in the Middle East. The reason for the move is essentially centred around money. The major teams are based in Europe and have their resources stretched to compete in South America. As for Saudi, they pump lots of that black slippery stuff out the ground there, which means they have a buck or two to blow on hosting a world spectacle and placing themselves on the world stage despite a rather chequered human rights record.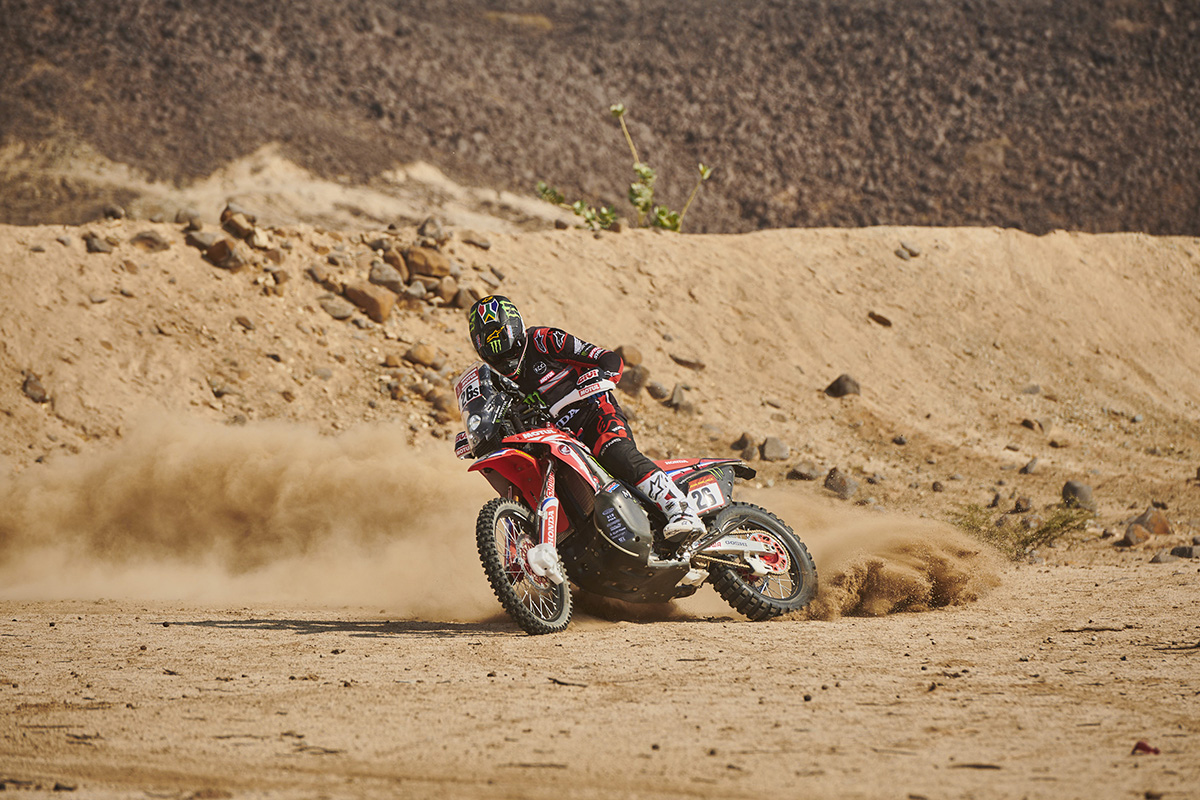 We at ZA Bikers are obviously primarily interested in the two-wheeled race within a race. There is an unprecedented high number of Southern African riders contesting this year's event. We thought we would give you a quick rundown on who's who.
Aaron Mare' – Monster Energy Team Honda with full HRC support. Yes folks, a South African on a full factory Honda. Aaron cut his teeth as a Junior MX85 rider in SA back in 2008. He built on his riding CV racing in Europe and then the States where he competed in the AMA Outdoor Nationals until 2015. Itchy feet took him to Dubai and his introduction to desert racing to which he took like the proverbial duck to water. Over the next few years, he recorded wins in Rally Raids all across the desert regions, notably Merzouga and Morocco. With the Dakar moving to his back yard, HRC snapped him up, considering his desert racing experience a huge asset to their team.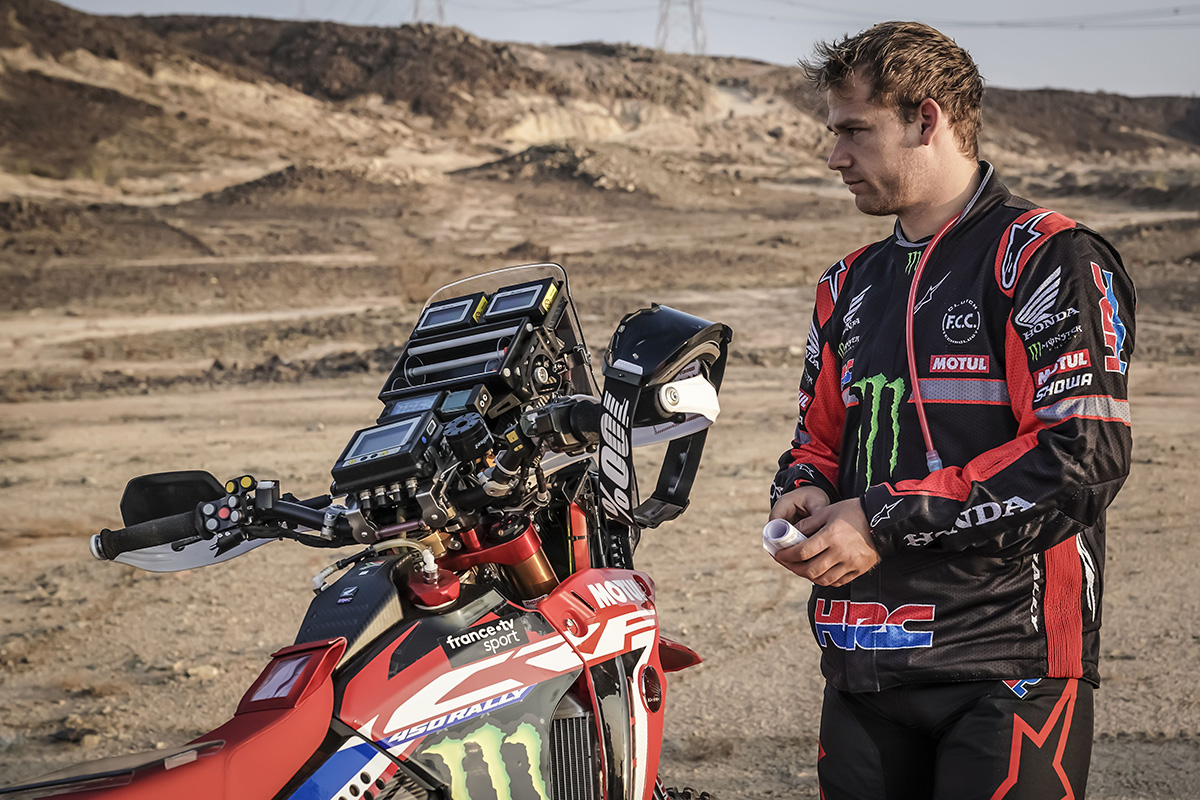 Ross Branch – BAS Racing KTM 450 Rally Replica, "the Kalahari Ferrari" needs little introduction, having raced to 13th overall and top rookie in last years Dakar. The likeable Botswana boytie likes them tough and sandy, so expect him to kick some serious butt in Saudi. I spent some time chatting to him at the KTM 790 launch in Morocco last year and believe me the Mack Air pilot is one hell of a nice humble guy. I for one am rooting for him big time. Ross would love to secure a KTM factory ride by showing what he can do against the world's best.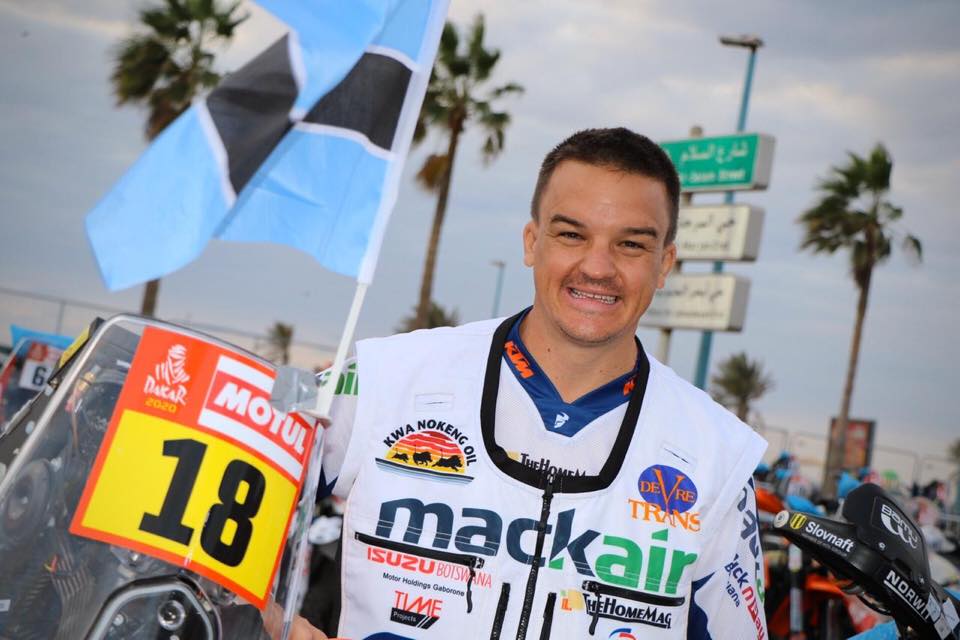 Stuart Gregory – the 42-year-old macadamia nut farmer from KZN is back for a second crack at Dakar after suffering engine failure on the eighth stage of last years event. He is competing in the extremely tough "Original by Motul" class where you have no support and do all your own work on the bike. Must be nuts! [sorry] he is on a KTM 450 Rally Replica.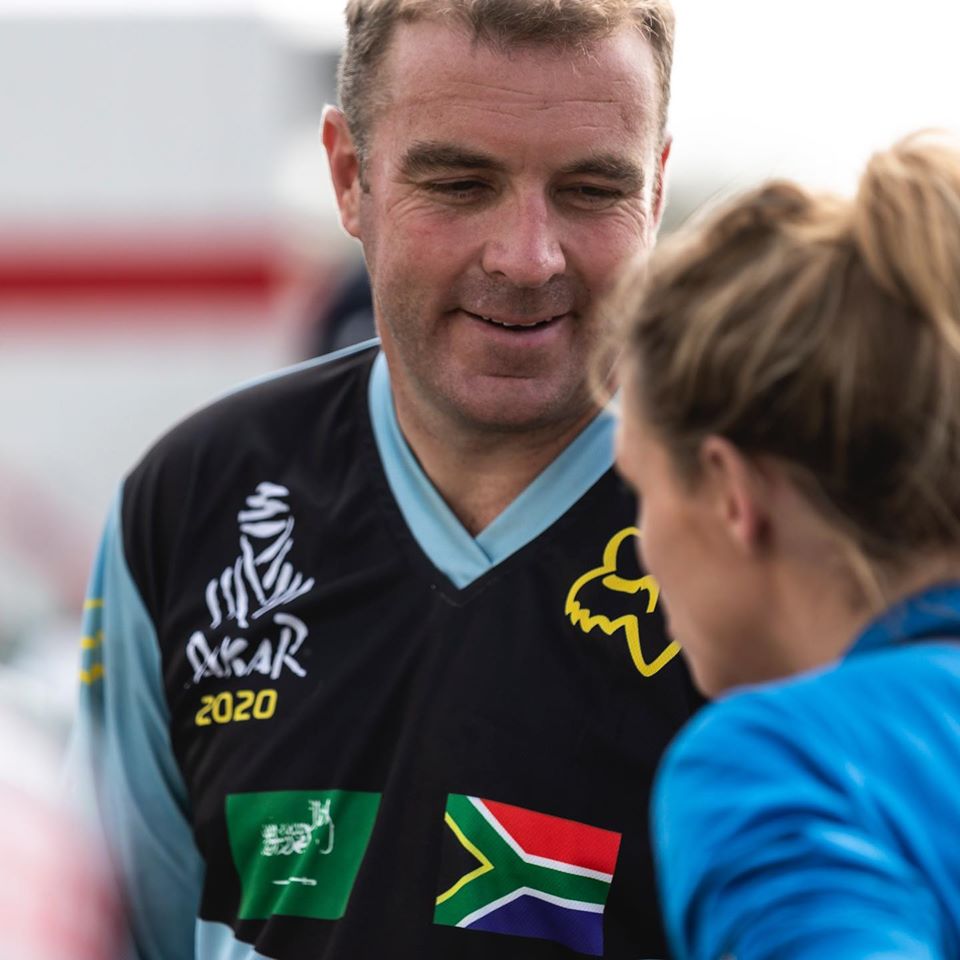 Graeme Sharp – riding on the BAS Racing team, he is the first Zimbabwean to tackle Dakar. With finishes in the Merzouga and Morocco rallies, he has served notice that he is both tough and capable.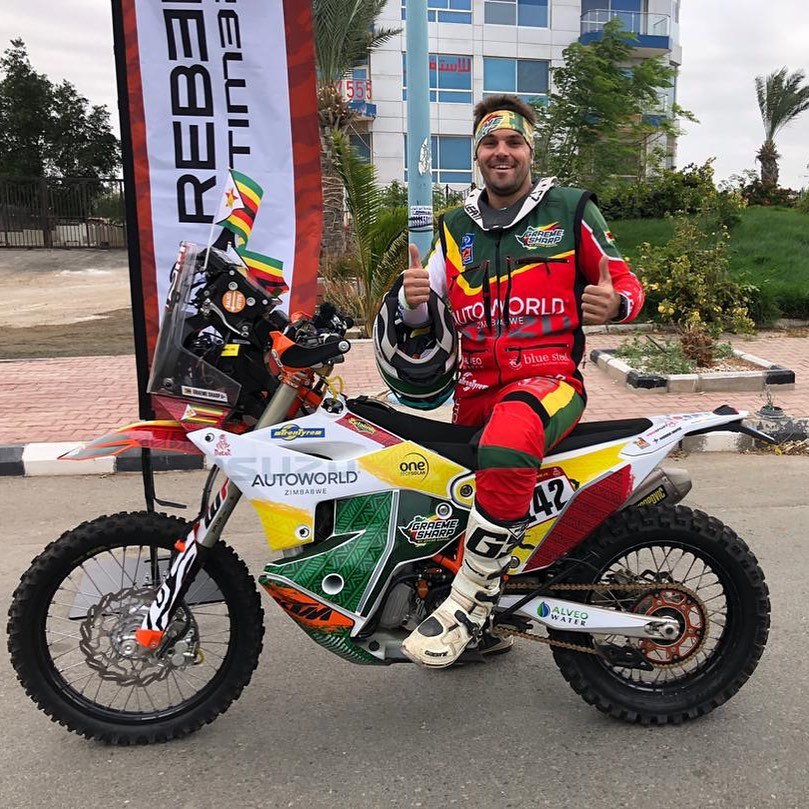 Wessel Bosman – "The Adventurer". Wessel, at age 60 is no stranger to international competition, having raced successfully as a top international hurdler in his youth. By his own admission, he is not the best rider, but with three previous Dakar starts and no finishes, he has unfinished business with this race. He is riding his self prepared Husqvarna FE 450 and will be competing in the "Original by Motul" class. As a committed Christian, he feels he will never be riding alone in this event. Good on you Wessel, take it to the finish, brother.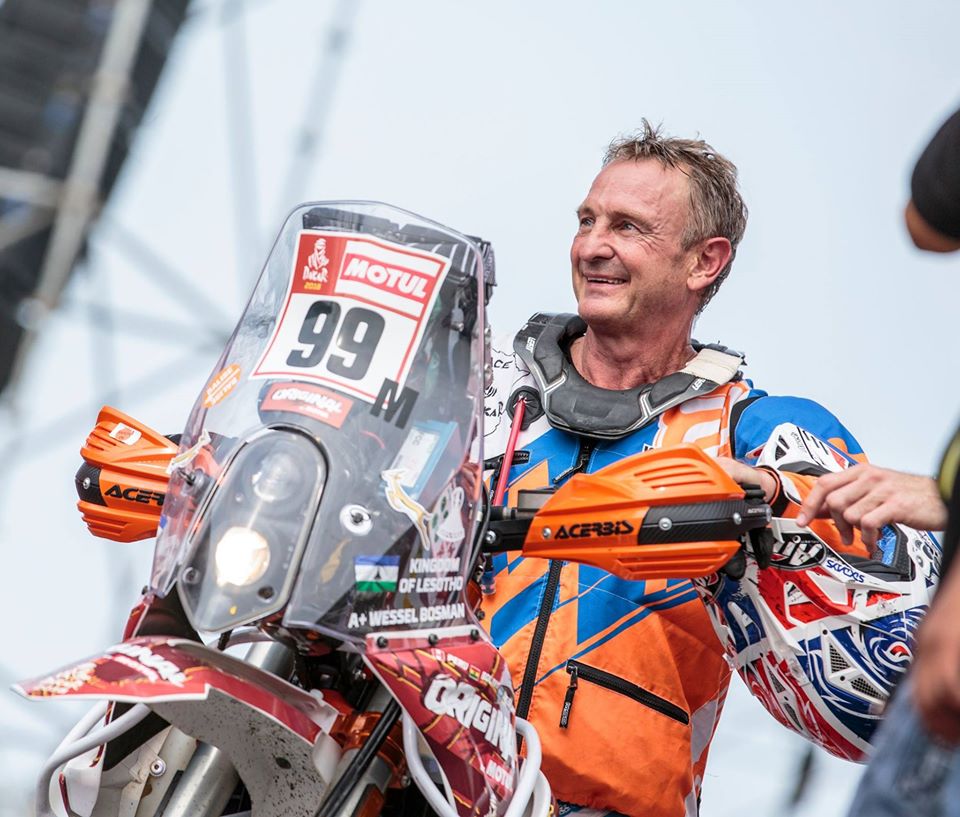 Kirsten Landman – Kirsty has paid her dues in hard enduros and got to Dakar the hard way. Even 11 days in a coma after a high speed get off in a desert race in Botswana could not blunt her enthusiasm for off-road racing. A talk with Joey Evans [From Para to Dakar] inspired her to take on the Dakar and be the first SA women ever to finish Dakar. Sponsorship from power tools specialists Ryobi helped get Kirsten to the start line on her KTM 450 Rally Replica. Kudos to them for getting behind her Dakar quest.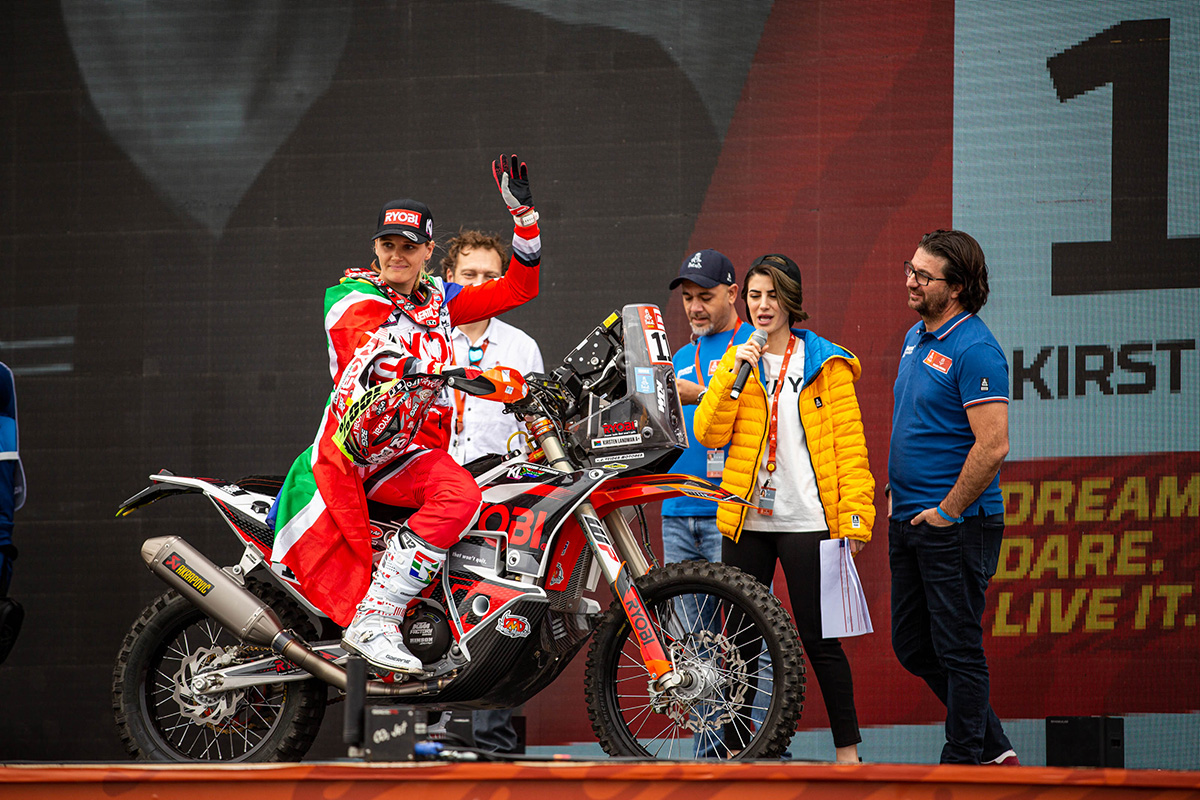 Taye Perry – Tiny Taye, standing only 1,58m tall makes her KTM 450 Rally Replica look huge but she certainly can peddle it! As SA women's off-road champion she plans to be the top SA lady at Dakar. She is on the Nomade Racing team. Small in stature but huge in heart, she is the definitive pocket rocket!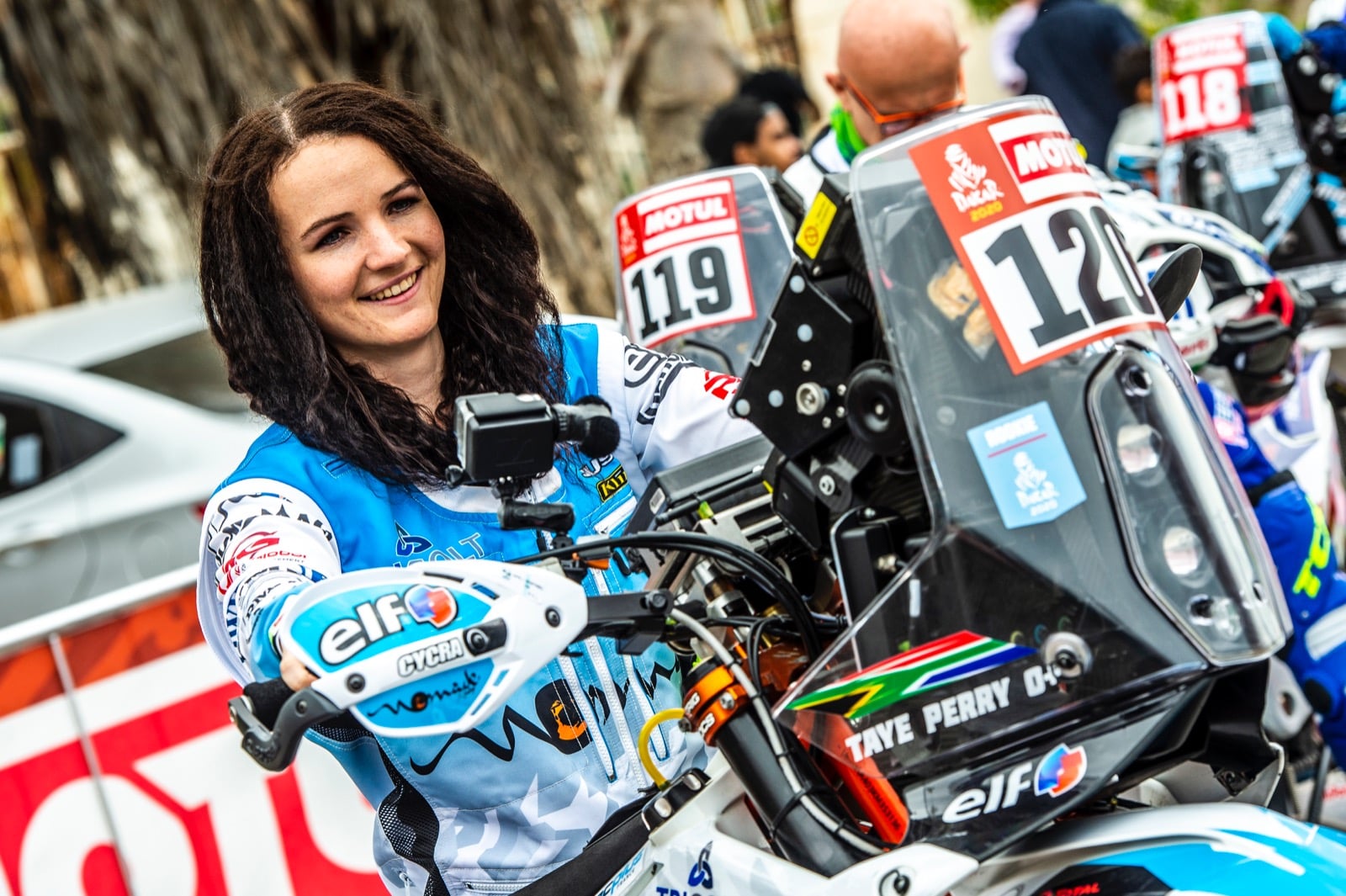 As I pen these words the first stage of the Dakar is being run. 7500 km's in total with 5000 km's of Special Stage racing in the world's greatest off-road racing spectacle.
Let the Games Begin!