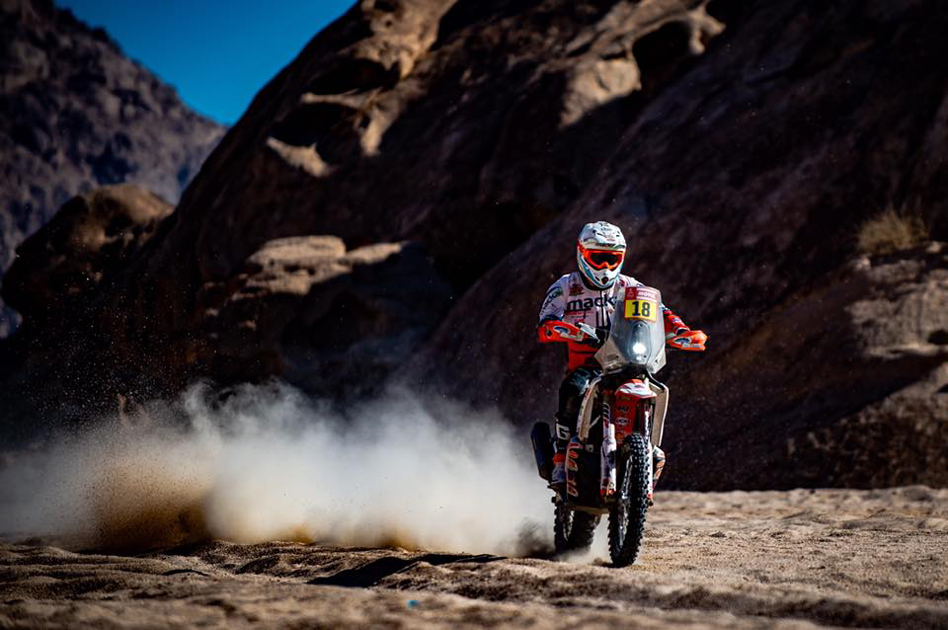 The Dakar always serves up a fair share of drama, but this year seems to be particularly crazy given the early stage of the event. Thinking about it after watching the first three stages, I am of the opinion that Rally Raid motorcycle racing is the toughest and scariest form of motorcycle competition on the planet. To date, we have seen rough, unyielding terrain and very high average speeds. Problem is, when things go pear-shaped, the riders crash really hard with a high risk of damage to both bike and rider. Kirsten Landman summed it up with her feedback after the second stage. She says that hanging dust makes spotting lurkers very difficult when riding fast, demanding extreme concentration on where you are going. Here is the kicker. As soon as you neglect paying attention to your roadbook you have a better than average chance of missing a waypoint. So how has the race gone so far for the South African riders and overall?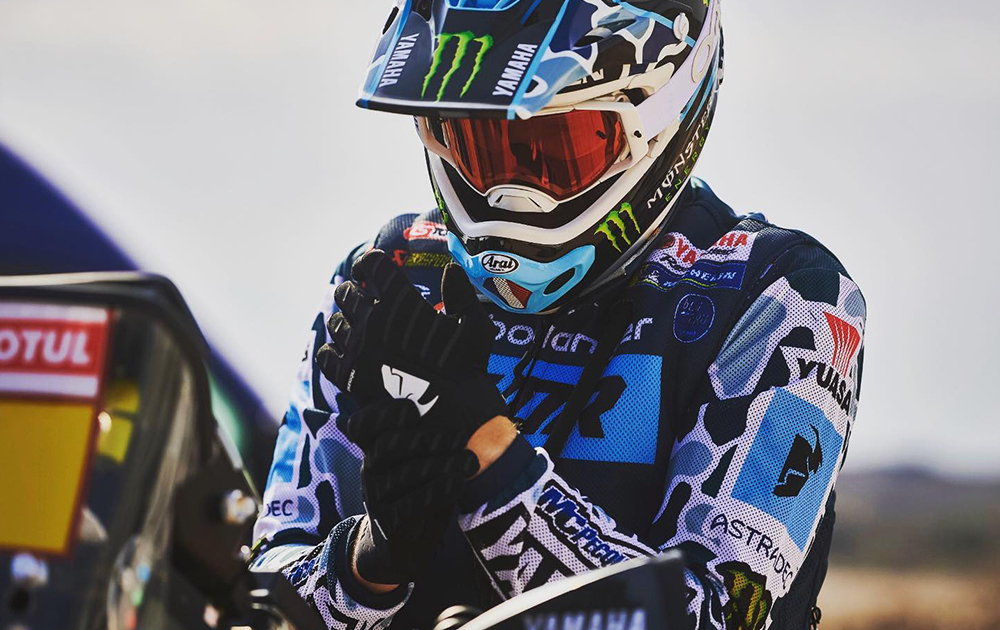 Aaron Mare' saw his Dakar hopes obliterated when he had an off in the very first stage, injuring his hand and dislocating a shoulder to the extent that he had to withdraw from the race. Gutting for him and Team Monster Energy Honda.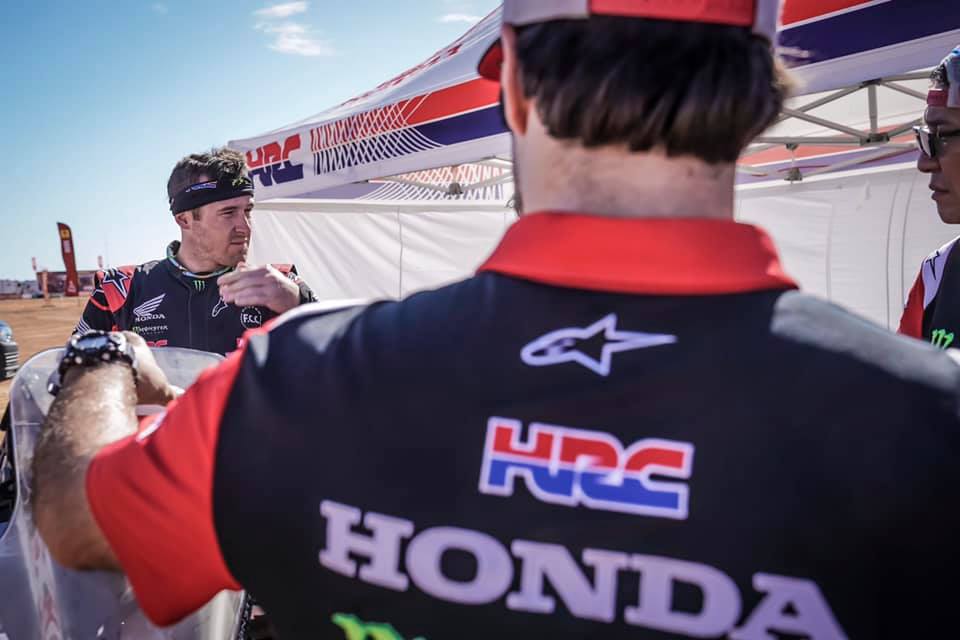 Ross Branch, the Kalahari Ferrari. What a boytie! Ross served notice of intent by finishing in 14th spot on stage 1 and then, get this, winning stage 2! He then had the daunting task of "opening the road" on stage three. Advantage? – no dust, disadvantage?- trying to go as fast as possible whilst navigating the route. 88 km's into the stage he hit a rock with his rear wheel and crashed really hard, separating his shoulder, losing the point of a finger and destroying his navigation tower. Crying with pain, he remounted and nursed himself and the bike to the end of the stage. Medically cleared to continue, he is staying in the race, determined to finish despite huge pain and discomfort. My prayers go with you my bud!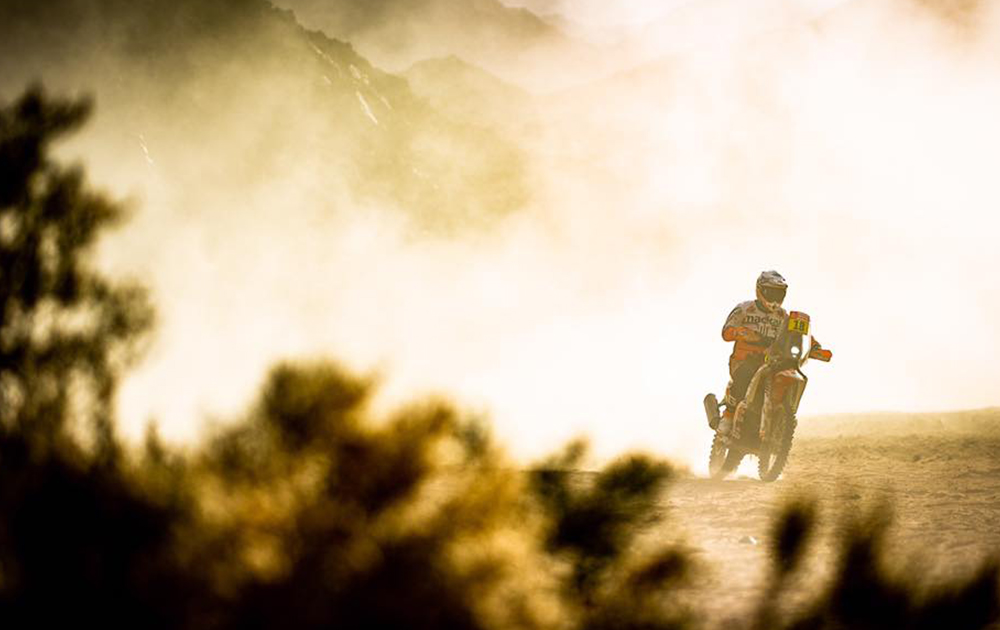 Stuart Gregory, riding in the Original by Motul category, has progressed steadily, lying in 71st position overall at the end of stage 3.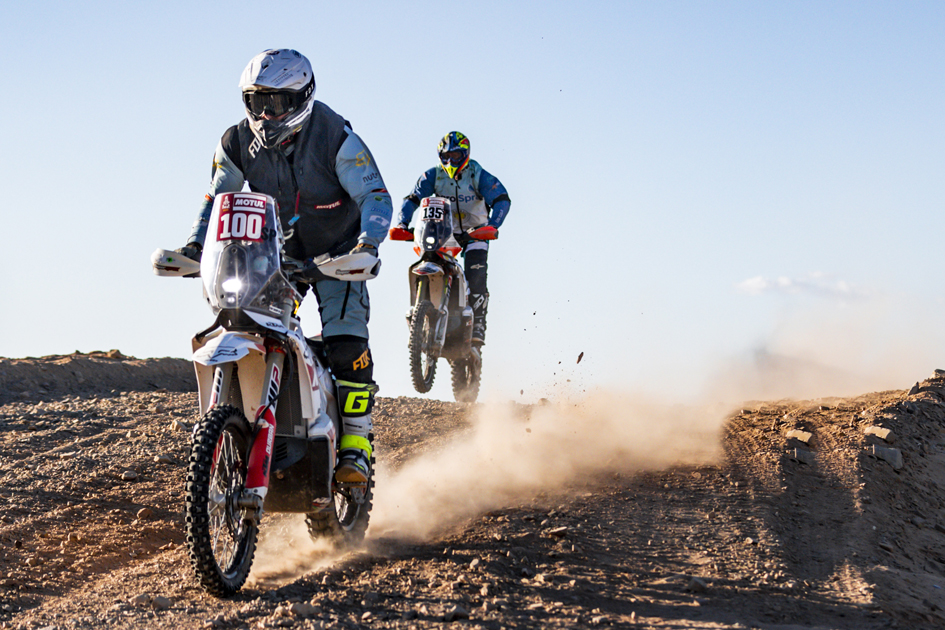 Wessel Bosman "the Adventurer". Wessel's dream of a Dakar finish ended in a hole after being forced to take evasive action form a truck on stage 2. Forced to jump a huge hole, Wessel broke his ankle on landing. Kept the bike upright but did his ankle! How is that for a bummer?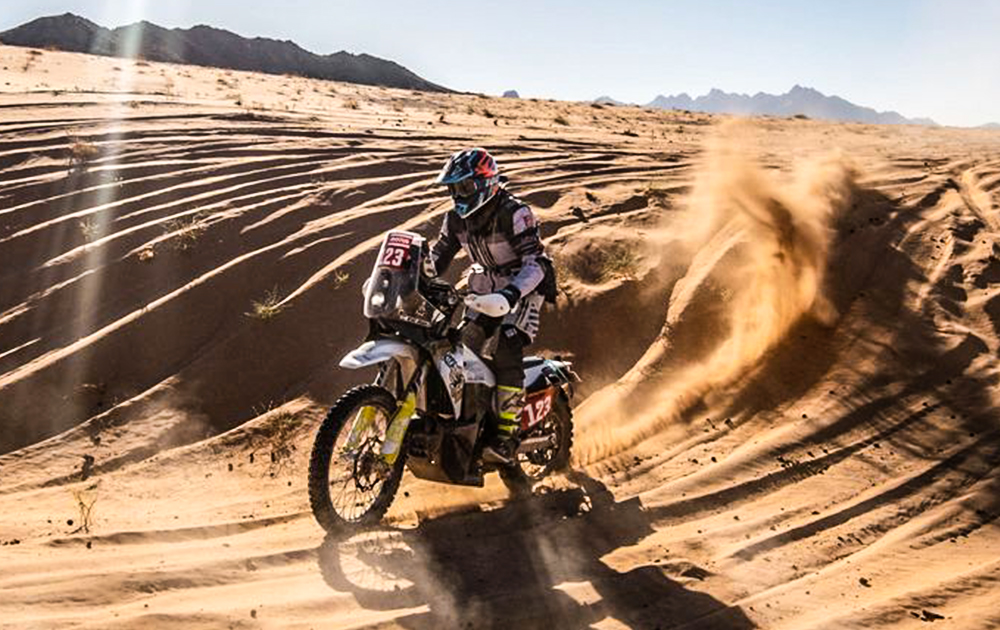 Graeme Sharpe is keeping things tidy and is in 82nd spot after the first three stages.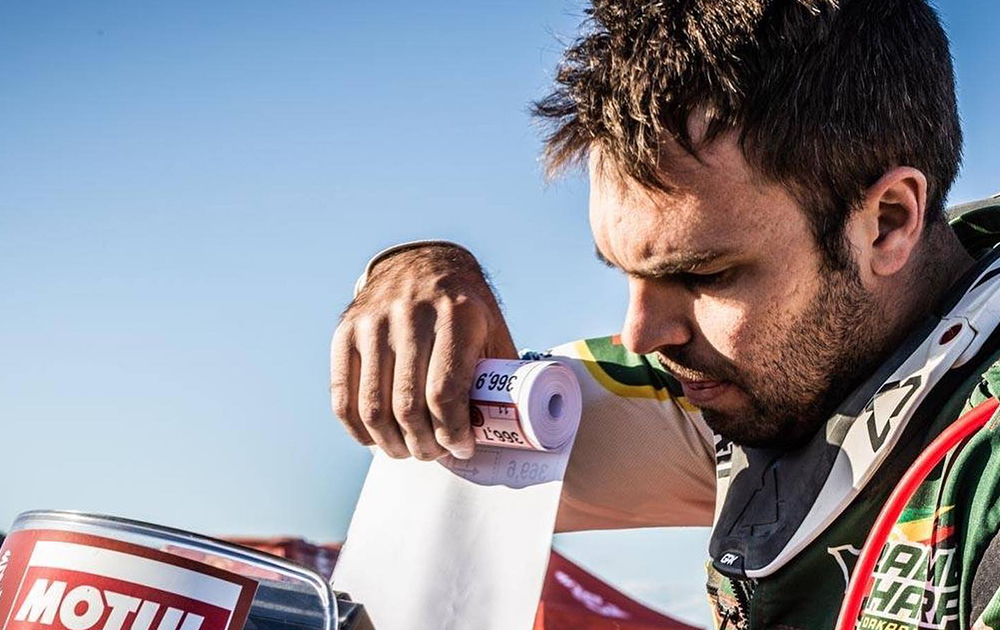 Kirsten Landman beautifully turned out in her sponsor Ryobi's race kit, is riding with brilliant restraint. Fast and smooth and as safe as possible, given the high speeds and harsh terrain. Currently, in 75th position, she is preparing meticulously for each stage and trying to control the controllable. Great ride from Kirsty!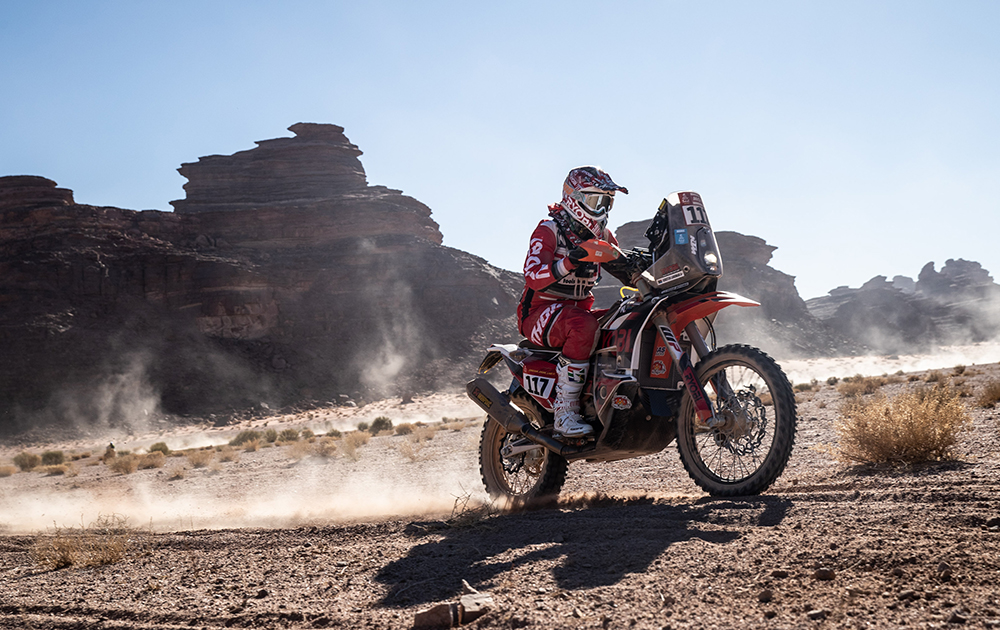 Taye Perry is having an absolute blast at Dakar. Tiny Taye seems to have found her mojo totally and is living her dream. "Dakar Portrait" footage shows her riding hard and fast! Every interview has her bubbling with enthusiasm. A great ambassador for SA. She is currently in 68th overall.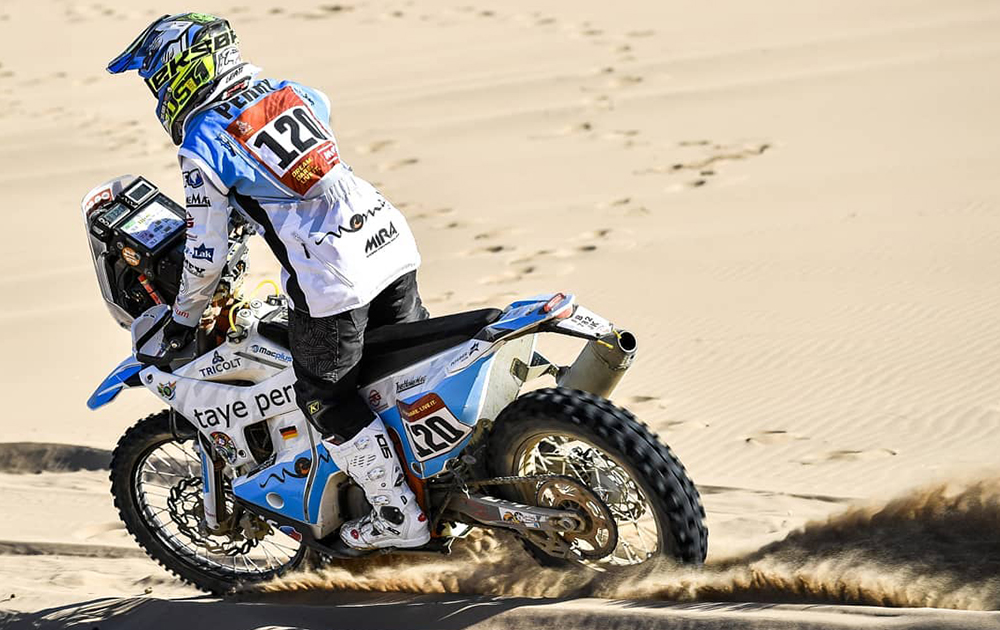 As for the sharp end of the race, things have really ebbed and flowed. Yamaha star, Adrien Van Beveren crashed out of the event leaving Franco Caimi to fly the flag in 12th spot overall. Honda on the other hand have factory riders Ricky Brabec, Kevin Benavides and Jose Ignacio Cornejo Florimo in the top three positions overall. The first KTM rider is last years winner Toby Price in 4th. Sam Sunderland, also on a Katoom is 5th with Pablo Quintanilla 6th on his Husqvarna.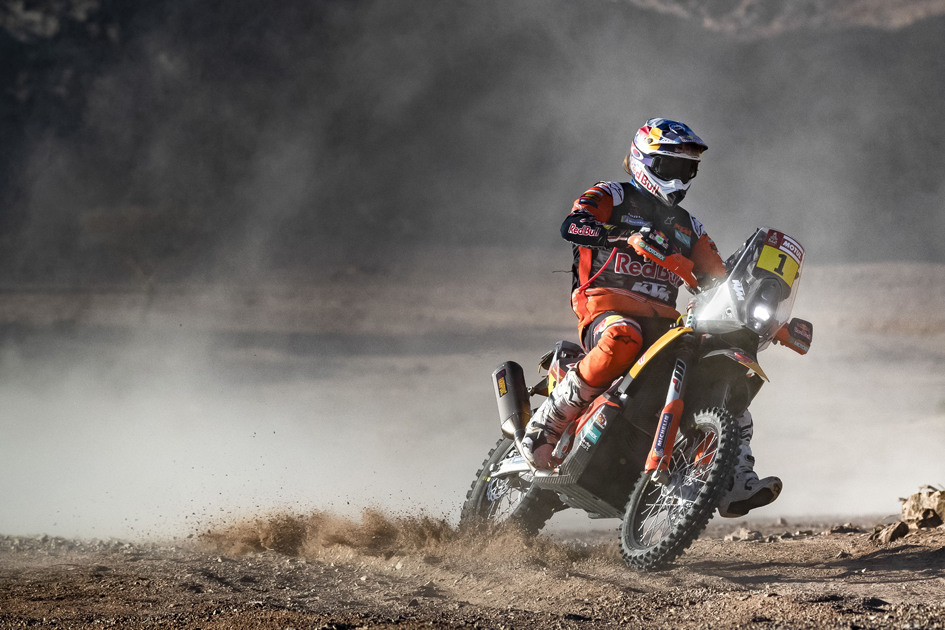 It is still early days but things are boiling upfront. Honda is desperate for a win and KTM is as desperate to stay unbeaten for another year. Provisional results for stage 4 suggest that Ross Branch, separated shoulder and all, came home in third place for the stage. What do they feed these guys? Respect! Ross must be seriously knocking on the door for a full factory ride. He has proven that he can run with and beat, the best of them.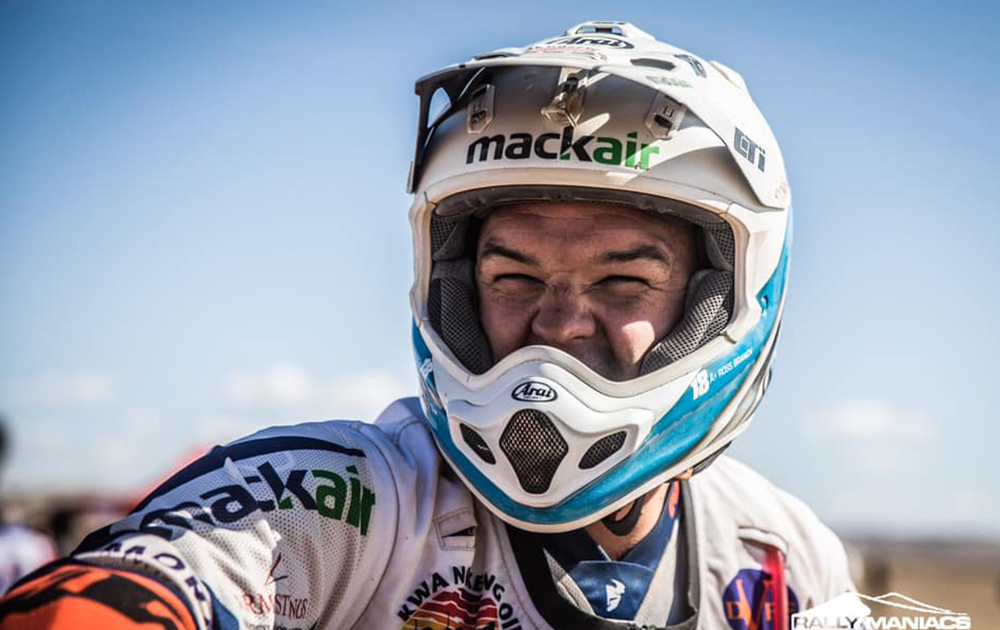 The terrain seems perfectly suited to the Baja boys as well as our very own [sort of] Kalahari Ferrari. Ricky Brabec and his Honda compadres are going to take some beating, that is for sure, yet it would be a brave man to rule out the orange tide. The drama continues….