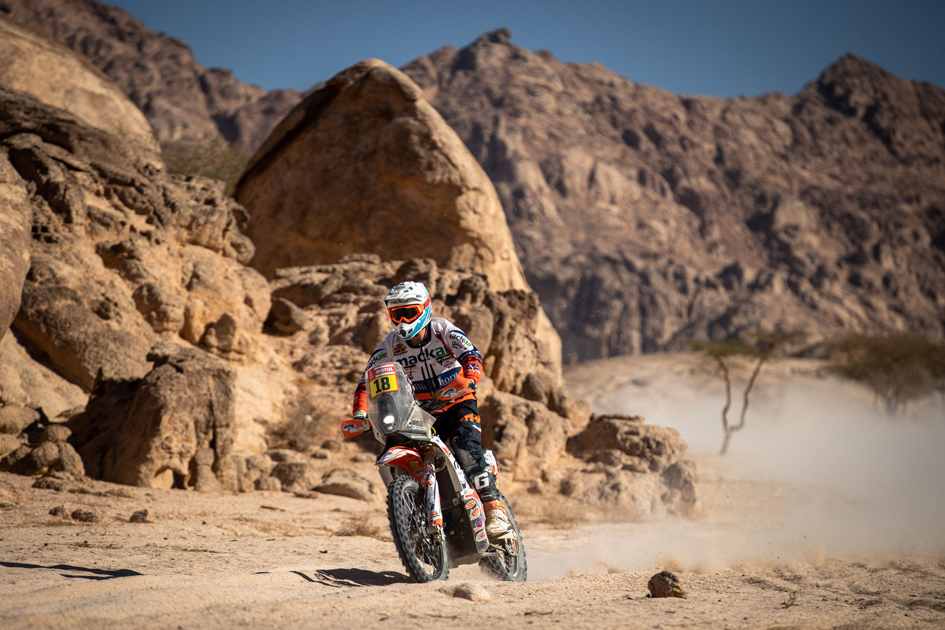 For the past four days, Dakar Rally fans have been glued to their screens as they watch riders take on the world's toughest motorsport event. Joining the list of Elite athletes that are currently racing across the Saudi Arabian dunes is Southern Africa's very own Ross Branch and Kirsten Landman.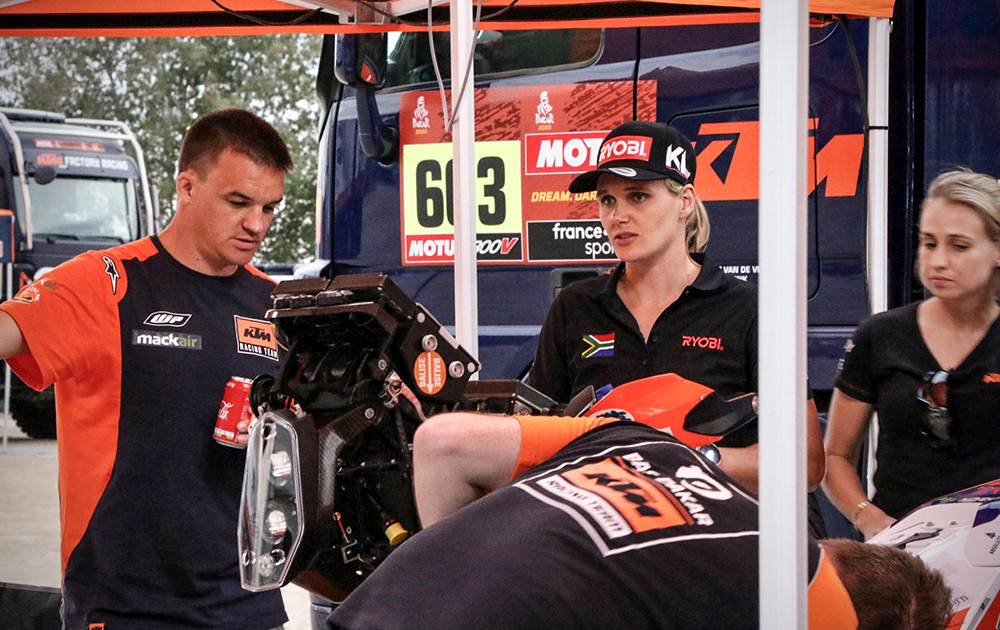 The Botswana-based Branch steps into the 2020 edition as the reigning 'Dakar Rookie' champion. Having gained a wealth of experience over the past year, Branch set his sights on reinstating himself as a force to be reckoned with amongst the world's top riders in this sport.
Monday was not only a monumental day for Botswana but for all of Southern Africa when Branch stormed to the stage two victory. This was the first time in Botswana's history that a rider has managed to win a stage at the Dakar Rally.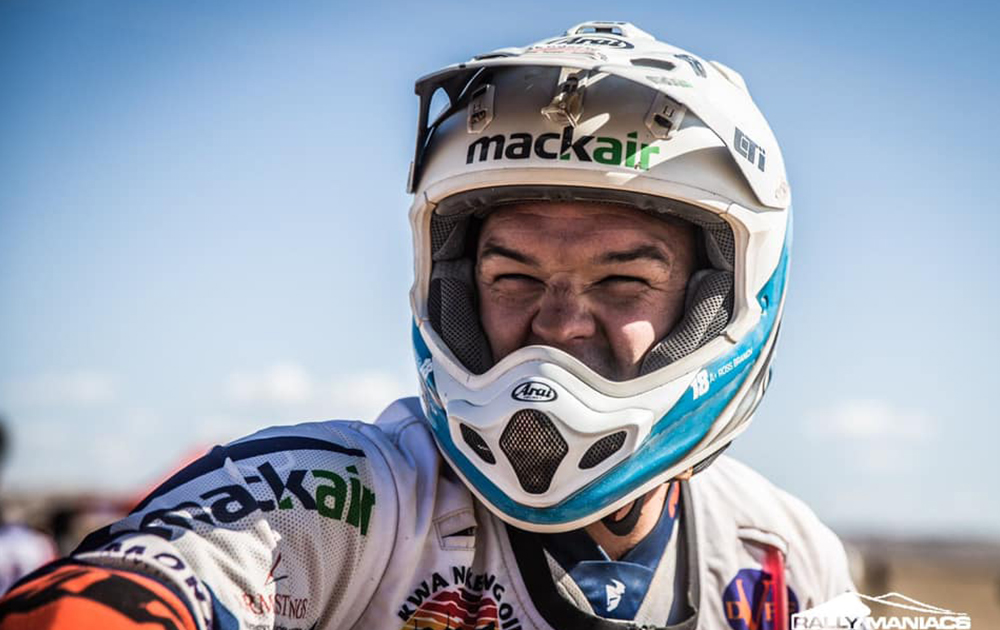 Expectations were high as Branch set off pushing the pace up front for the third stage of the event. Fans were left heartbroken, however, when news broke that Branch had crashed 88km's into the grueling route.
After doing some damage control, Branch managed to return to the bivouac having completed the stage. He was treated by doctors who confirmed that his shoulder had separated and tended to his injured finger.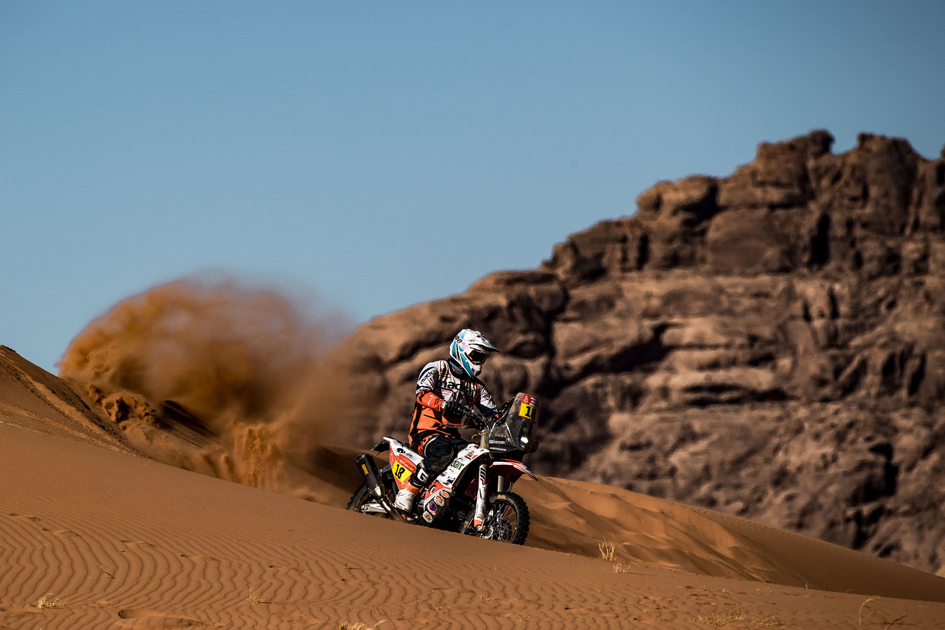 "I hit a rock and went over the handle-bars, destroying my navigation tower in the process. For 350km's I had to follow people in the dust and hit every single danger that I could no longer see in the roadbook. Having just come off the stage win, this is not what I wanted. But that's racing, and all we can now do is carry on," said a disappointed Branch.
As he prepared to take on stage four this morning, he added, "It's been a really tough night, and today will be one of the toughest days for me. I'm in a lot of pain, but I'm not about to give up. Thank you for all the support – I went through all the messages last night and it helped me keep my chin up. Keep them coming! I'm going to reach that finish line."
As the sun sets on the Saudi Arabian dunes, Branch has not only soldiered on but finished today's stage in third place. He is currently ranked 18th overall.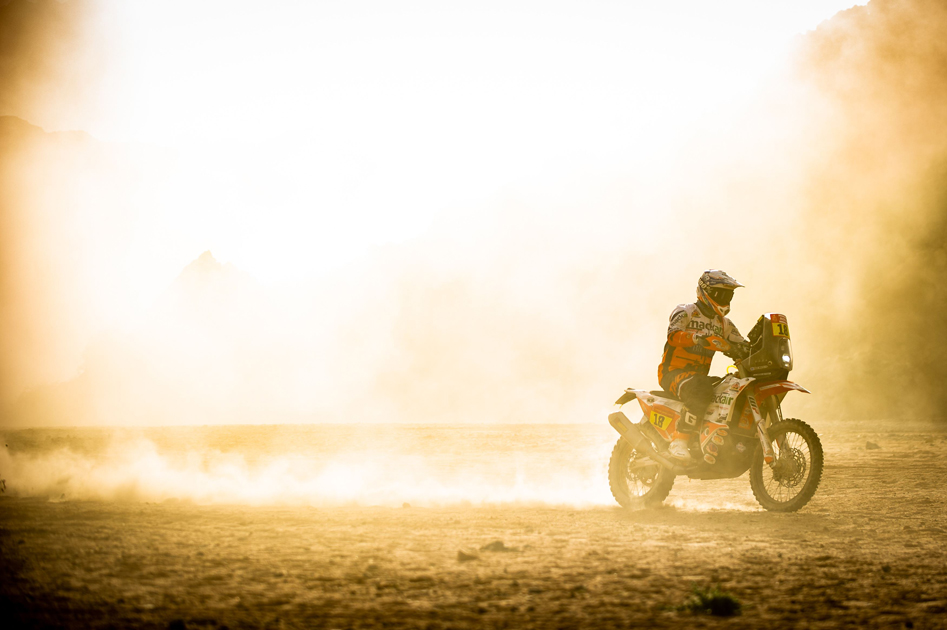 "When we found out that Ross had a bad crash early on during Stage 3 we were not sure whether he would be able to continue. With an injured shoulder and on top of that a broken navigation tower it was not just painful, but also extremely difficult to navigate back to the end of the Special Stage by purely relying on following other competitors. Ross was in a lot of pain when he arrived at the bivouac in Neom and also this morning before heading out onto Stage 4. Today's results are mind-blowing, to say the least and he as dug very deep and once again shown his never-give-up-attitude. He will be taking this Rally day by day and we are excited to see what tomorrow brings," says KTM South Africa's Managing Director Franziska Brandl.