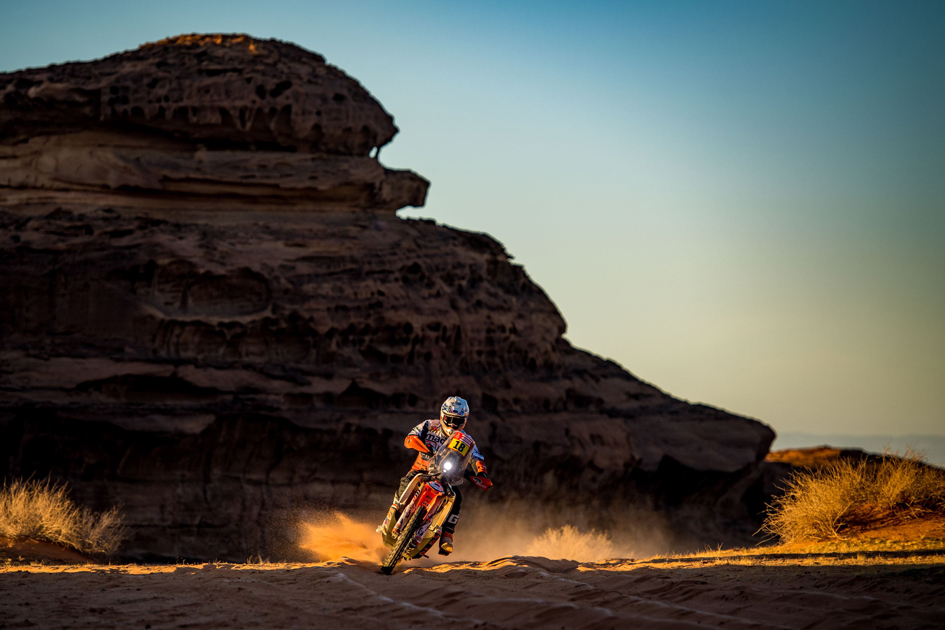 Wrapping up the first half of the Dakar Rally with Southern Africa's Ross Branch and Kirsten Landman. After six demanding stages, a long-awaited rest-day at the Dakar Rally was welcomed by local riders Ross Branch and Kirsten Landman.
It's been a whirlwind week of ups and downs for KTM South Africa's Branch – the rider fondly known as Southern Africa's "Kalahari Ferrari". He entered the event as the reigning Dakar Rookie, a title he picked up when he crossed the finish line as the fastest first-time rider in the 2019 edition. Determined to shake off his rookie status this year, Branch made headlines on Monday as he stormed to the stage two victory.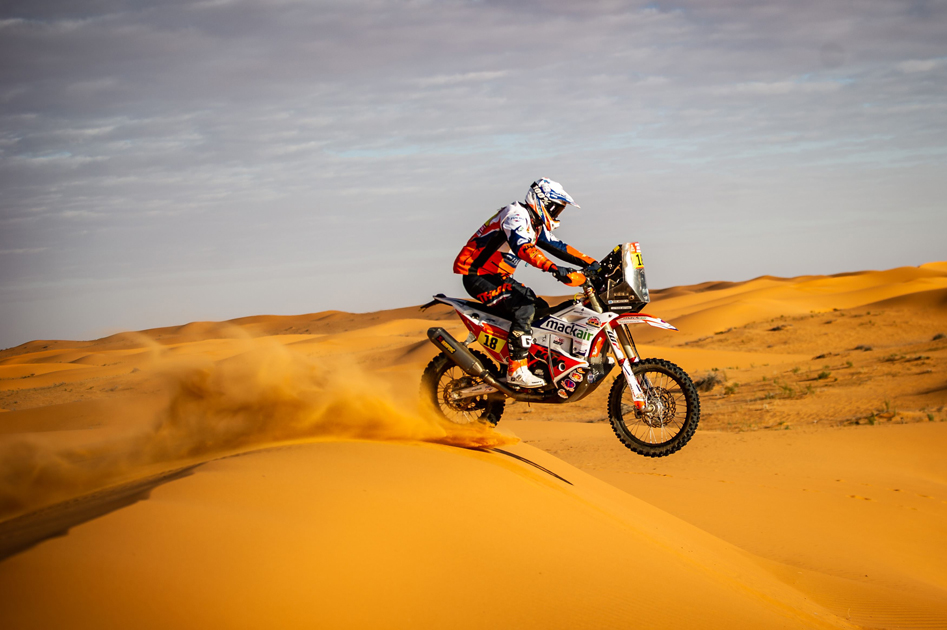 It was a monumental moment for the Botswana-based athlete, who made history by becoming the country's first ever rider to win a stage at the Dakar. His excitement was short-lived, however, when he crashed early into stage three and sustained an injury to his shoulder.
He defied the odds by making an impressive comeback the following day, finishing the stage in third and working his way back up to 18th overall. His steady progress continued, but unfortunately encountered another streak of bad luck when he discovered a hole in his rear tyre early into stage six. As his tyre deteriorated, Branch was forced to drastically slow down with the hope of nursing his bike back to the bivouac.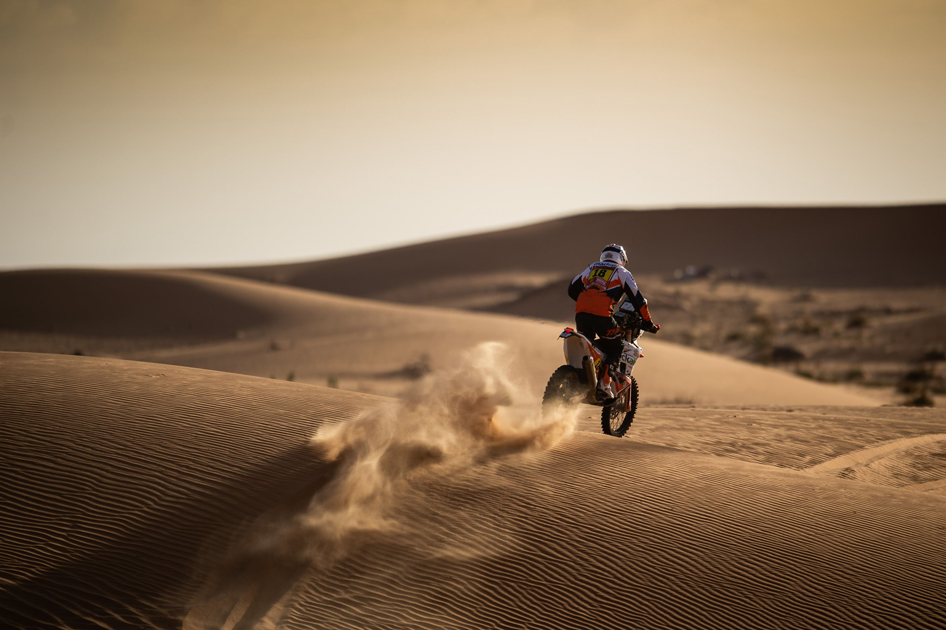 Around 500 meters from the finish, Branch could no longer ride his motorcycle to the end of the stage. Fellow Dakar rider Fausto Mota from Portugal, who had never met Branch, ran back to him after finishing himself to help Branch push his bike in extremely thick sand. With great relief, Branch finished the racing stage in 84th position.
Bas Dakar KTM Racing Team teammates, Phil Wilson, Kirsten Landman and Graeme Sharp, helped tow Branch through the liaison and he returned to the bivouac in the dark.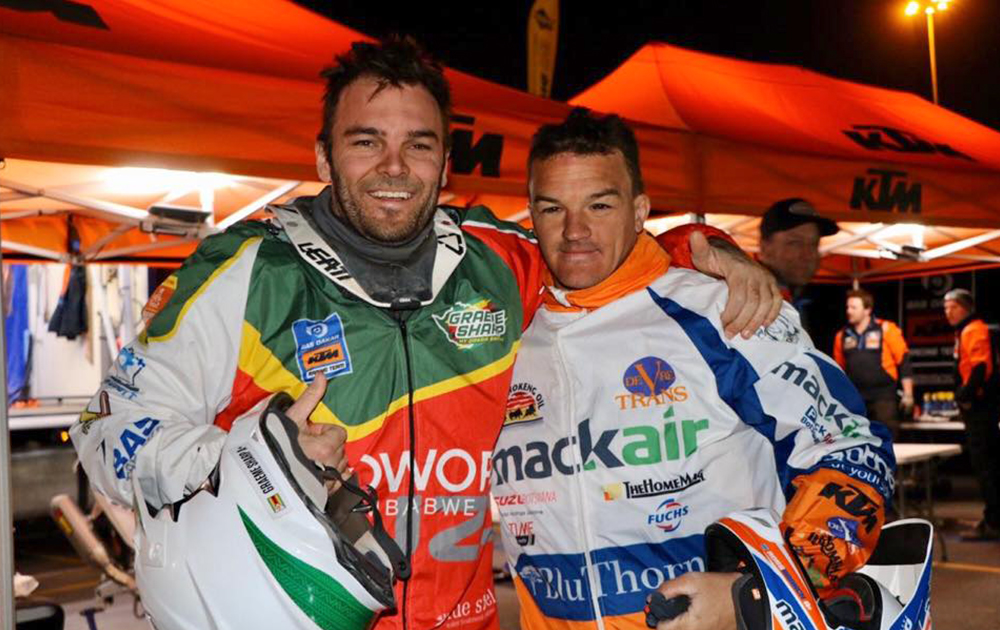 Despite facing some heart-breaking disappointments, the 'Kalahari Ferrari' holds 25th place in the standings overall and is ready to race into stage seven.
"This isn't how I had hoped the Dakar would go for me this year, but that's racing. Not only my country, but the entire continent is supporting me – there is no option other than to keep fighting until the end! There are still so many stages ahead of me and I'm going to give them my best shot," said Branch.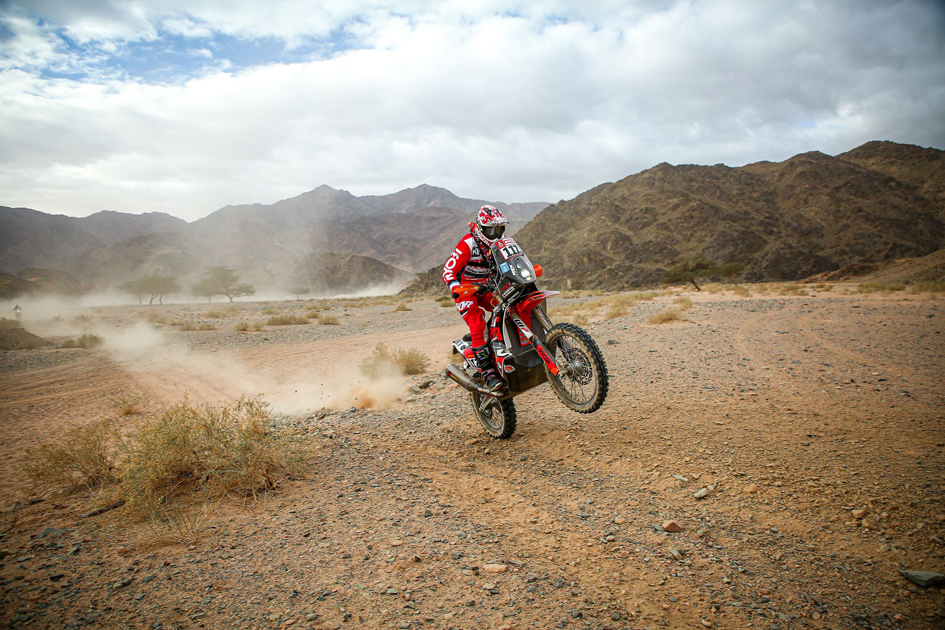 Kirsten Landman has spent the past two years working towards her dream of finishing the Dakar Rally. As South Africa's leading female enduro rider, Landman has conquered some of the world's most unforgiving terrain. Having completed most of her goals as a technical rider, she decided to challenge herself by stepping into completely unfamiliar territory.
Landman was involved in a high-speed accident six-years ago, and has since spent her career avoiding any races that require her to 'open up the throttle'. With a strong determination to overcome that fear of speed, she signed up to become the first South African woman to finish the Dakar Rally. Not only has she completed six stages, but currently holds 65th place overall.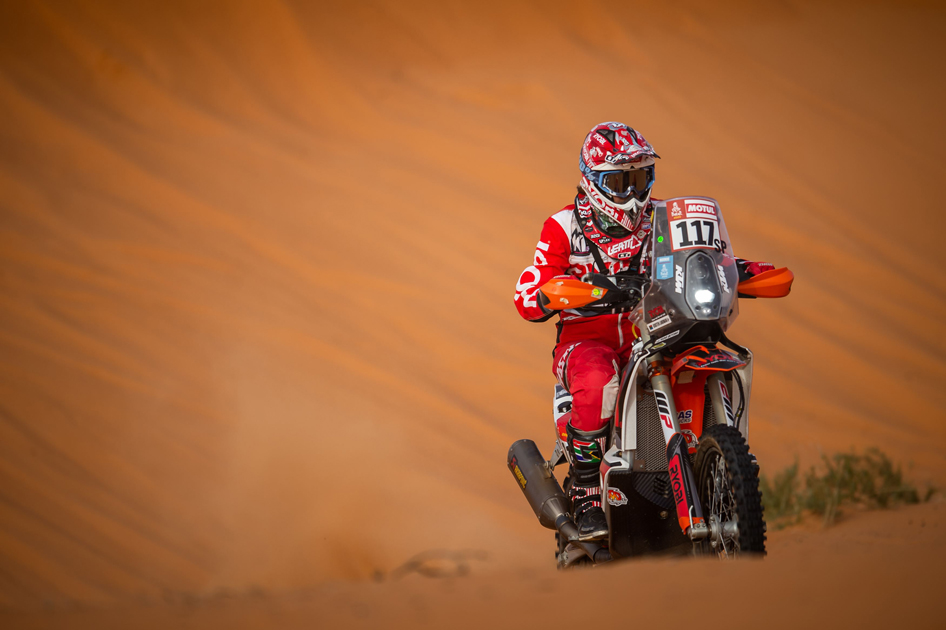 "The greatest challenge of the Dakar for me has definitely been the speed we go out there. I expected it to be fast – but not this fast! My goal from the start has been to finish, so I'm riding at a pace I'm comfortable with and not willing to take any risks in the dust. As hard as this event is mentally, I'm just trying to take in every second of the incredible opportunity I've been given to be here," said Landman.
The start of the second half of the 2020 Dakar Rally has been overshadowed by the death of Paulo Goncalves – the experienced rally racer who for many years has competed shoulder-to-shoulder with Red Bull KTM Factory Racing and its riders. To give riders a day to mourn the loss of their friend, stage 8 has been cancelled.