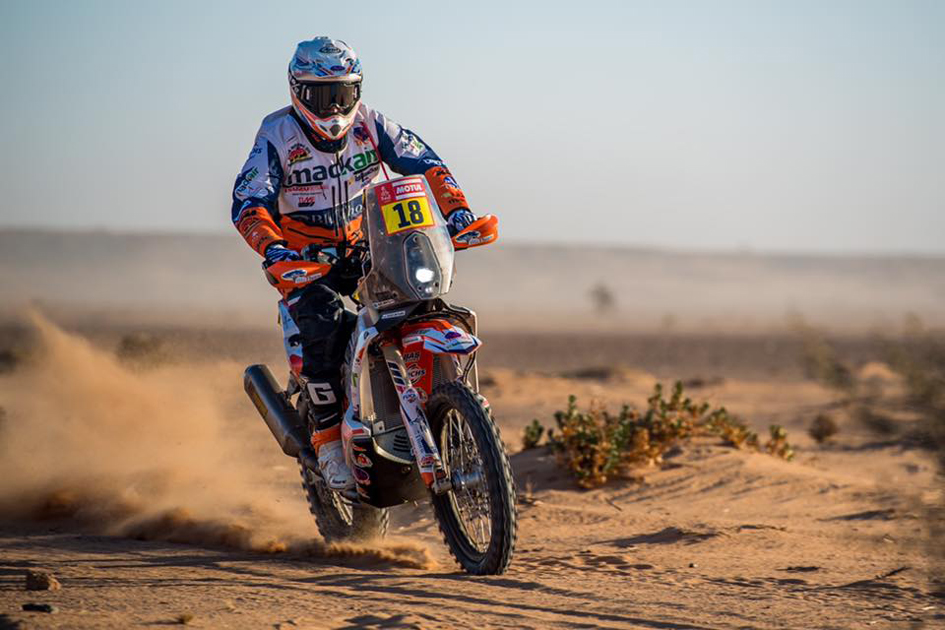 For the bike and quad competitors, the Dakar fast-forwarded to stage 9. Some of the bruised and battered riders no doubt benefitted from the extra day's rest. None more so than Botswana boytjie Ross Branch. Still, in pain from his separated shoulder, he has soldiered on regardless confounding one and all with his speed. Having won stage 2 and then crashed in stage 3, his goal was to try and run in the top twenty consistently and see how his injured shoulder held up. He promptly finished in a blistering 5th place! Slowly he started to claw back places lost after a back wheel mousse collapsed on the longest stage of the first week. He rode almost 200 km's on the back rim before the destroyed tyre broke the chain, literally 500 metres from the finish.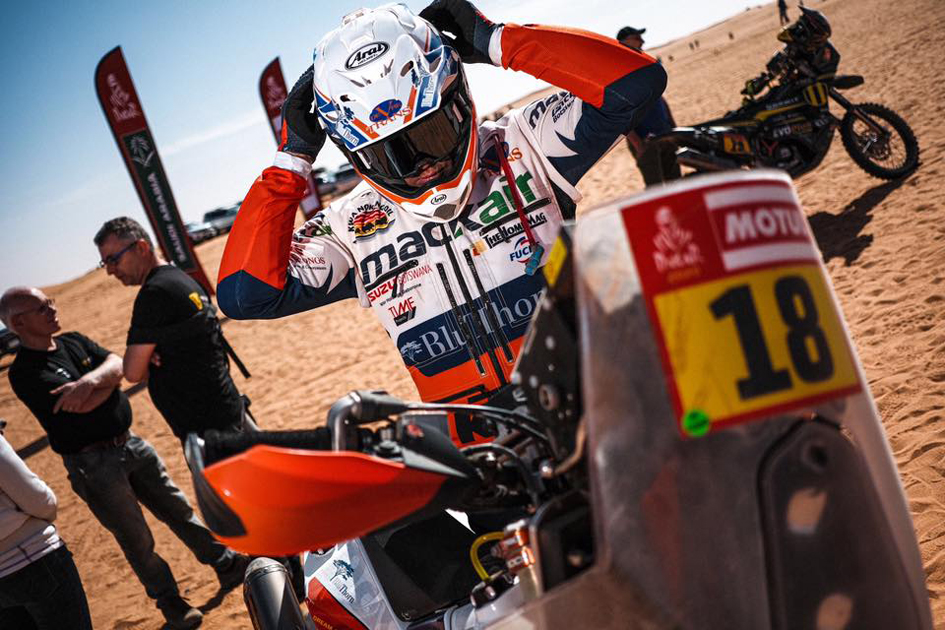 A fellow competitor passed him, finished, and then came and helped Ross push his bike through thick sand to the finish. Spent from hundreds of km's of riding his ailing bike, he was so near and yet so far. Graeme Sharp and Kirsten Landman then towed him another 600 odd metres to the beginning of 170 odd km liaison to the bivouac. This meant another 170 km tow before he could relax until the following stage. To bounce back from this sort of setback and record a 5th place on the next stage shows the iron will of this amazing man. He holds 18th overall with two stages to go.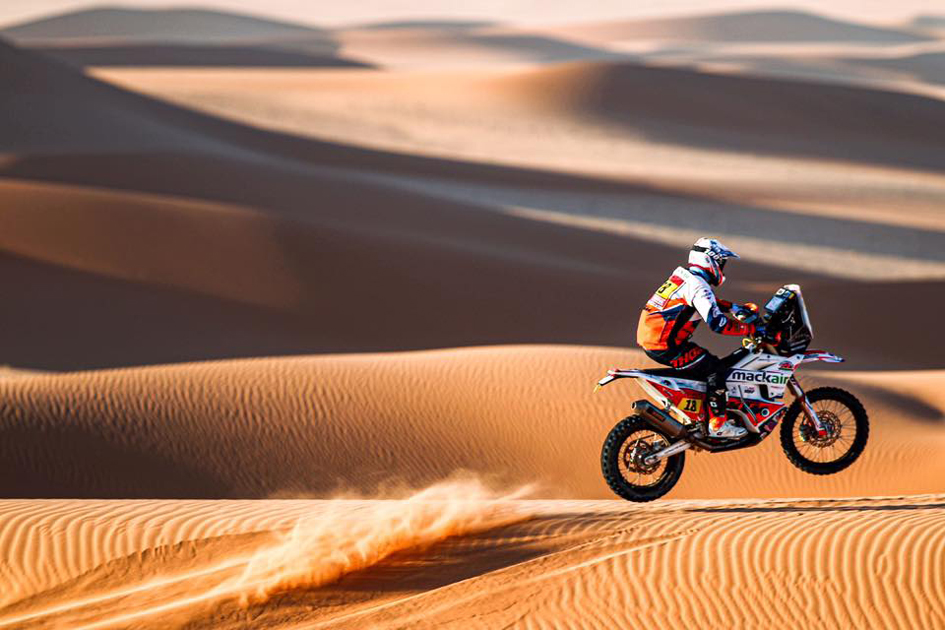 All the while our two ladies, Taye Perry and Kirsten Landman continue to do us proud. Riding with a maturity that belies their rookie status they have both been constantly climbing the overall standings. By the end of stage 10, Taye has moved up to 49th place. Kirsten gained around ten places by finishing the stage 44th overall. A fantastic achievement for the Ryobi sponsored rider. She holds 55th place overall with two stages remaining. Taye is the third lady behind the legendary Laia Sanz and Mirjam Pol.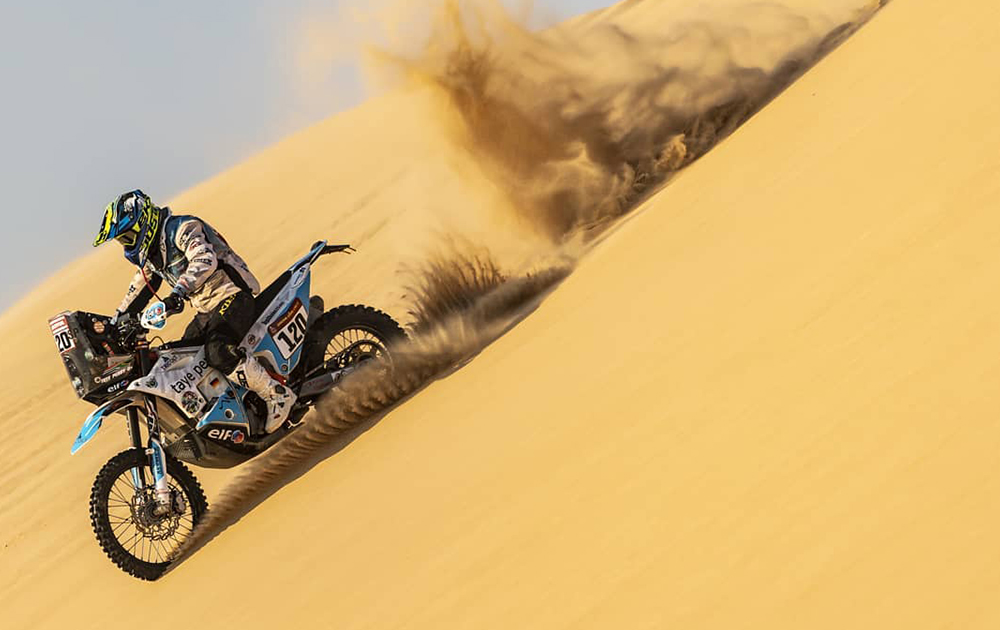 Kirsty is in fourth. Incredible! Stuart Gregory, riding in the Original by Motul class [Malle Moto] is in a solid 65th place with super consistent performance. To ride these long, fast and challenging stages, often preceded and followed by hours of liaison back to the bivouac and then still prepare your bike and yourself for the next stage is to me simply mind-blowing. Stu, I salute you, sir!
Graeme Sharp, our Zimbo buddy, showed his mettle by risking time barring to tow Ross Branch back to the bivvie. The rally gods were smiling and they got in in time but he never hesitated to put his race on the line to help a mate. What can you say to that kind of selflessness? With two stages left and lying 74th overall, he is within grasp of realising his dream and writing his name in the Dakar finisher record books. Go for it G, we are with you all the way!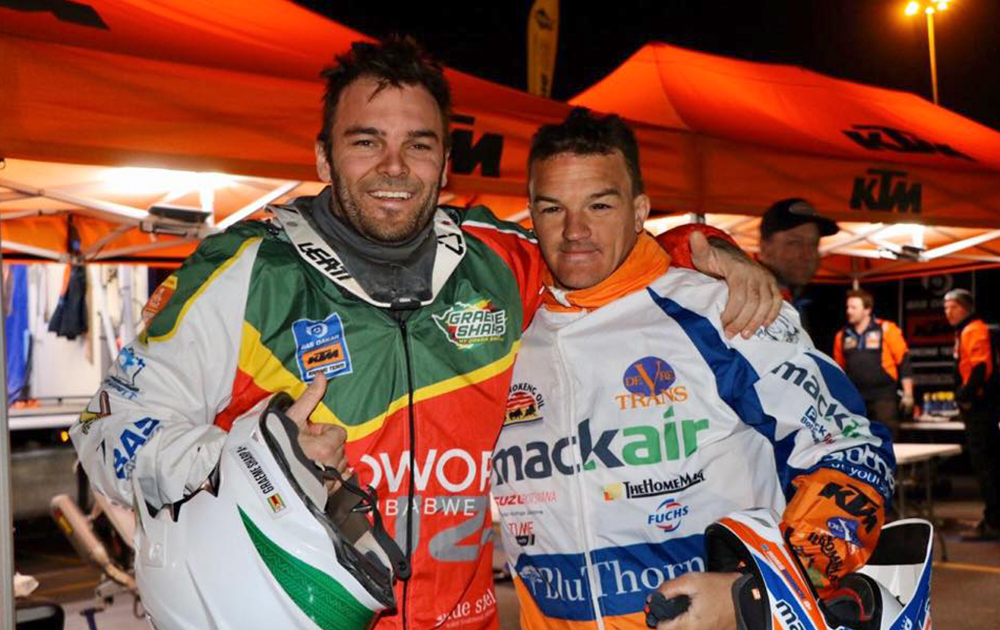 At the sharp end of the race, it seems that Honda, and the USA, for that matter may well have cause to celebrate in two days time. Ricky Brabec leads the race by around 25 minutes from Pablo Quintanilla, on his Husky. He, in turn, is less than two minutes ahead of a charging Joan Barreda, also on a Honda.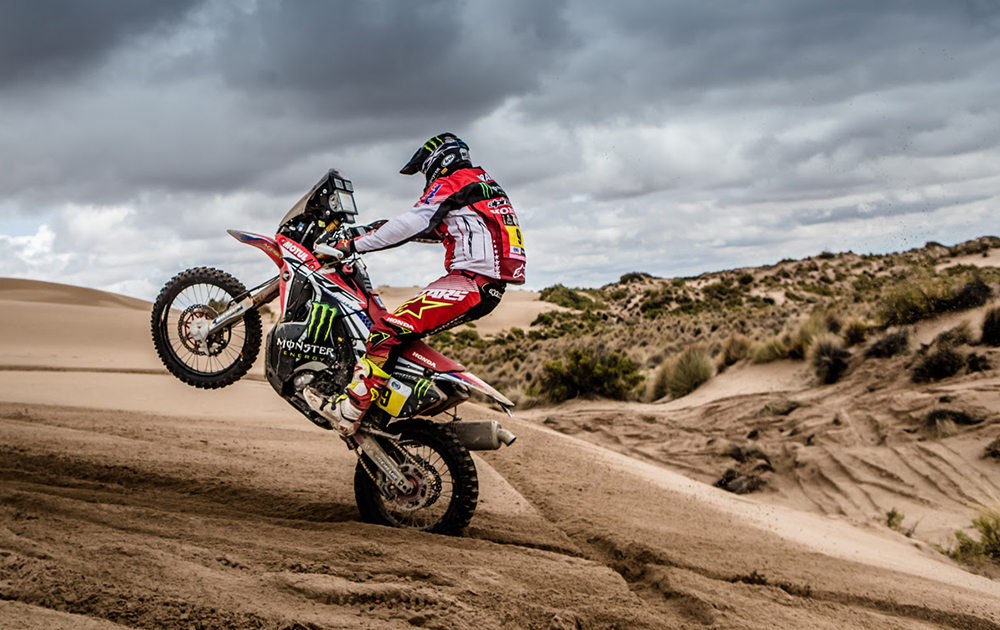 Toby Price, on the leading KTM, is racing for a podium spot a scant minute and a half astern. All I can say is that we are set for an incredible climax to what has been a dramatic Dakar in Saudi. Bring it on!