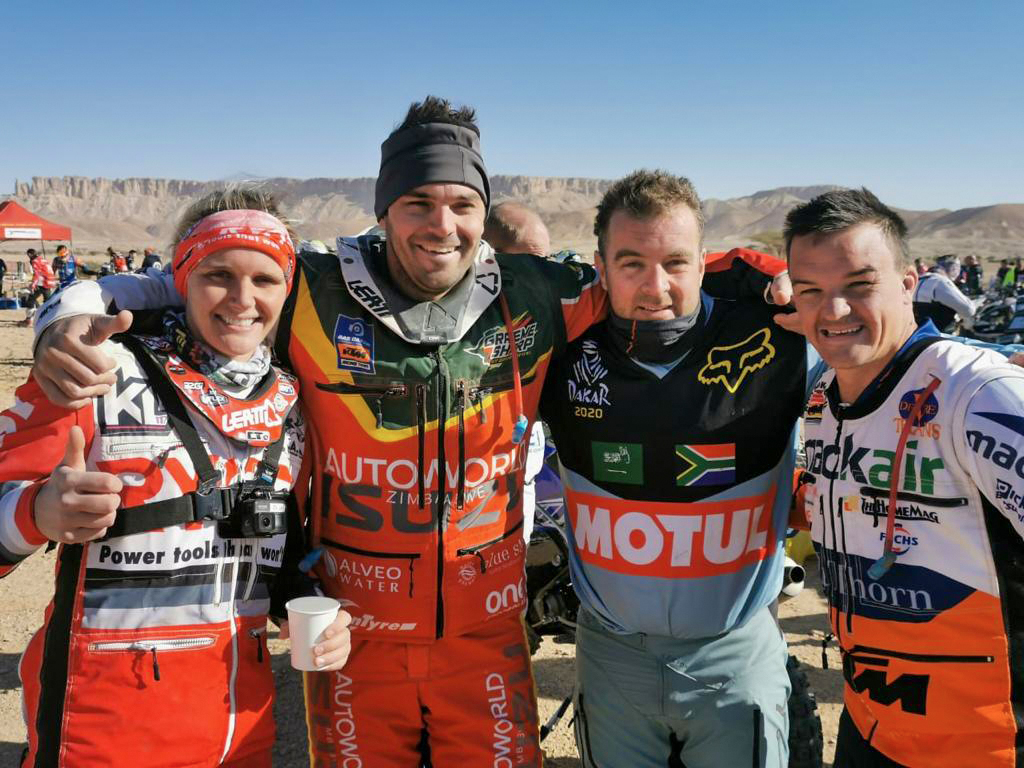 Honda and Ricky Brabec have broken the KTM stranglehold on this torturous event. Last years winner, Toby Price, put KTM on the bottom step of the podium. Piggy in the middle was Pablo Quintanilla on his Husqvarna. Three nationalities and three manufacturers fill the first three spots.
This story, however, is about our guys and girls. For the past two weeks, we have been enthralled by their exploits. Who can ever forget Ross Branch winning the second stage?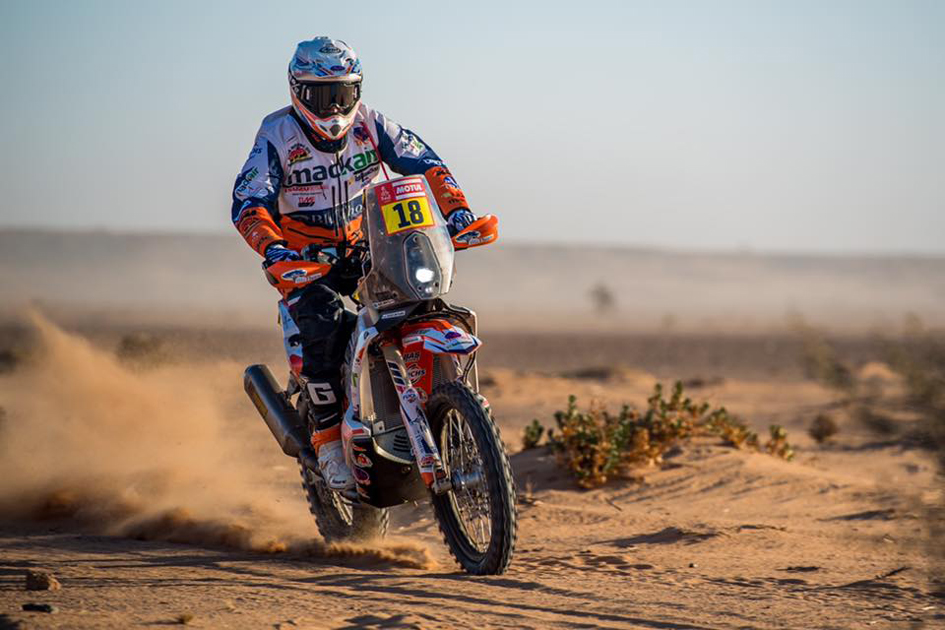 The Kalahari Ferrari smoking the best rally riders in the world on their factory machinery. The boy from tiny Tswaneng, in neighbouring Botswana, did a different kind of flying to his day job as a pilot with Mack Air. Then the crash. I had a lump in my throat listening to him describe his "small fall", which separated his shoulder and smashed a fingertip, his voice quivering with pain as he committed to keep going. A day of elation followed by anguish, pain and uncertainty. Riding wounded into 5th spot on the next stage, to having a tyre self destruct the next day. It was as if the gods of Dakar were mocking him, searching for a breaking point where he would concede defeat and just chuck it in. But no, Ross rose to the occasion in spectacular gutsy fashion to bring it home in 21st spot.
Kirsten Landman. This was a particularly fast Dakar course. Having been seriously injured in a high-speed crash in Botswana it had to have been playing on her mind when she was pinning it across a hard and rocky desert. They say courage is not the absence of fear, but rather facing and overcoming those fears. Kirsten did this admirably. She rode to her strengths and managed her race beautifully, starting warily and picking up her pace as she got a feel for the terrain.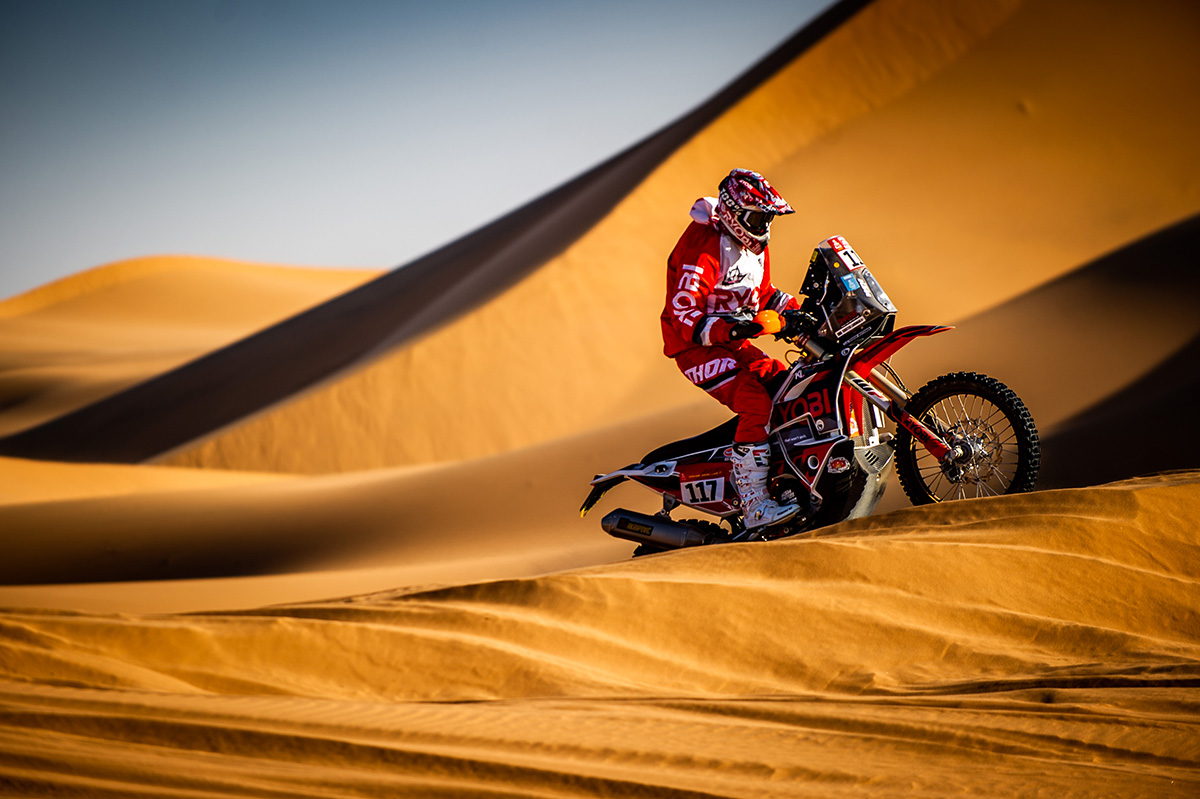 The dunes were where she really strutted her stuff, finishing a creditable 44th overall on one of the final dune dominated stages. Keeping things tidy she brought it home in 55th overall and in third in the ladies class at her first Dakar. Superb.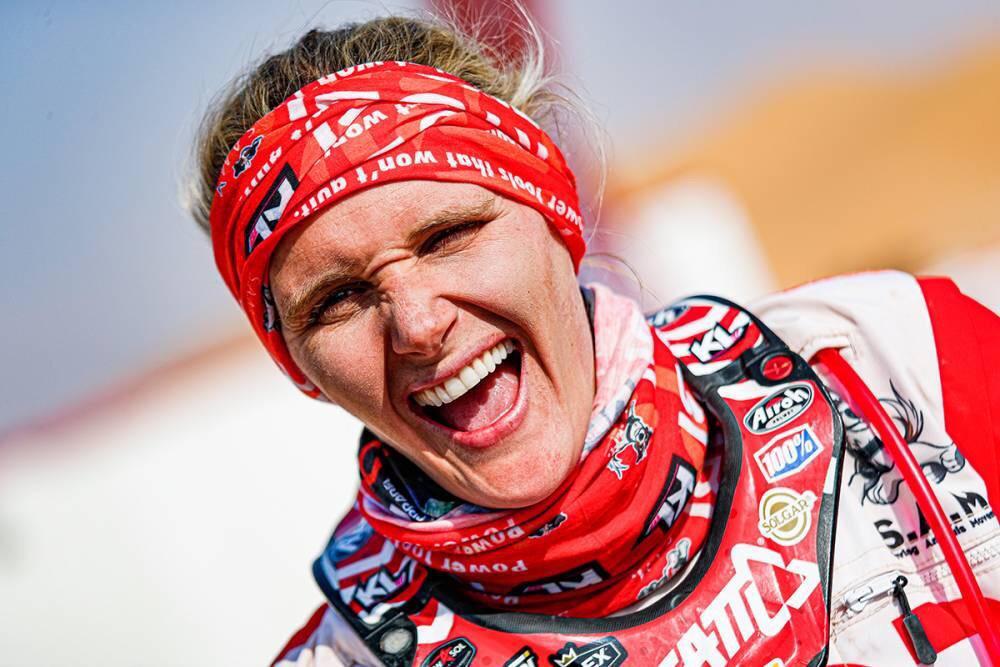 Taye Perry. Not being an off-road rider I did not know much about Taye prior to the Dakar. As I learned a bit about her achievements in local enduros I became intrigued. She is tiny in stature, petite in fact. Dirtbikes are tall. To do what she has done, she must be endowed with some serious ability. Well, she put that skill on display from the get-go! With a smile on her face that got wider with every challenge, she absolutely looked born to rally racing. The way in which she went about her business endeared her to her followers. Curious about what the pretty, diminutive South African was capable of, the followers transformed into fanatical fans of their "Desert Rose".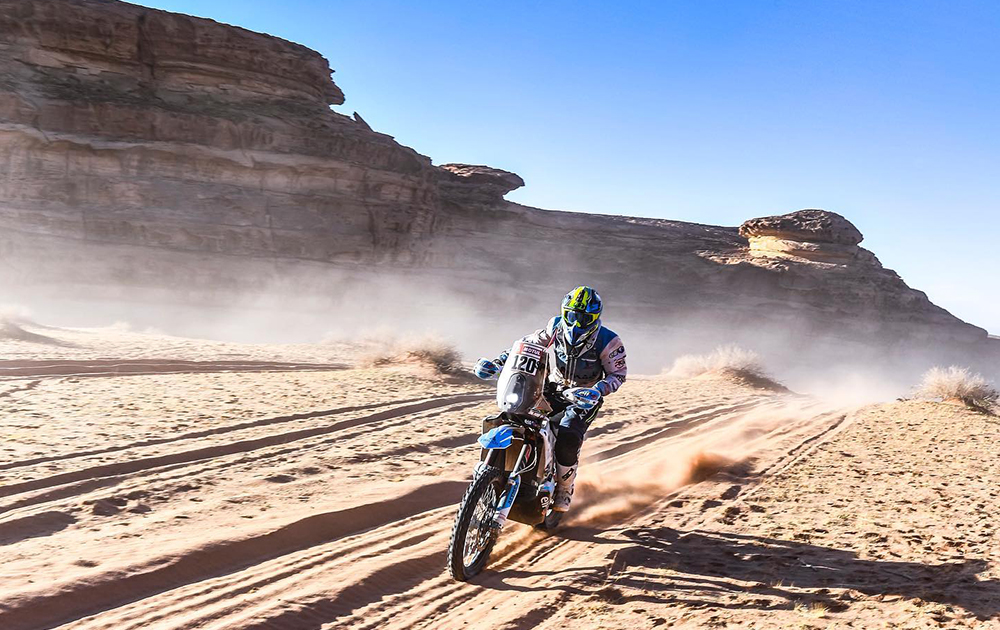 She rode fast and safe, particularly on the hardpack stuff. The dunes encountered in the final stages stretched her to the limit. A 58 odd kilogram rider manhandling a fully fuelled rally 450 over endless dunes is properly tough! With a couple of stages to go, she was in an incredible 49th place overall and 3rd in class. Then came a fall that resulted in a bike issue. She could not get the beast going and eventually got towed 200 km's to eventually push it across the line after an 18-hour horrorshow of a day. Two hours of sleep and she climbed back onto her now repaired bike and took it home in 77th place and a coveted Dakar finishers medal at her first attempt. Despite the cruel fortune, her smile and joyful demeanour never faltered. Taye, our Desert Rose, you are magnificent!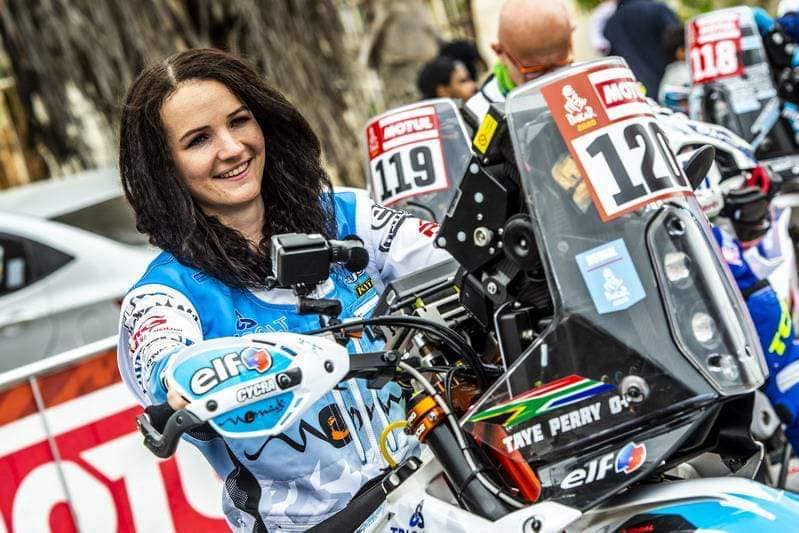 Stuart Gregory, our KZN nut farmer, came, saw and conquered. His consistency was exemplary as he paced himself and his bike to the finish in 63rd overall. Riding in the Original by Motul class, he was totally self-supported, perhaps in the original spirit of Dakar. Tougher than a tough thing our Stuart! He came to Dakar with unfinished business and finished it. 'Nuffsaid!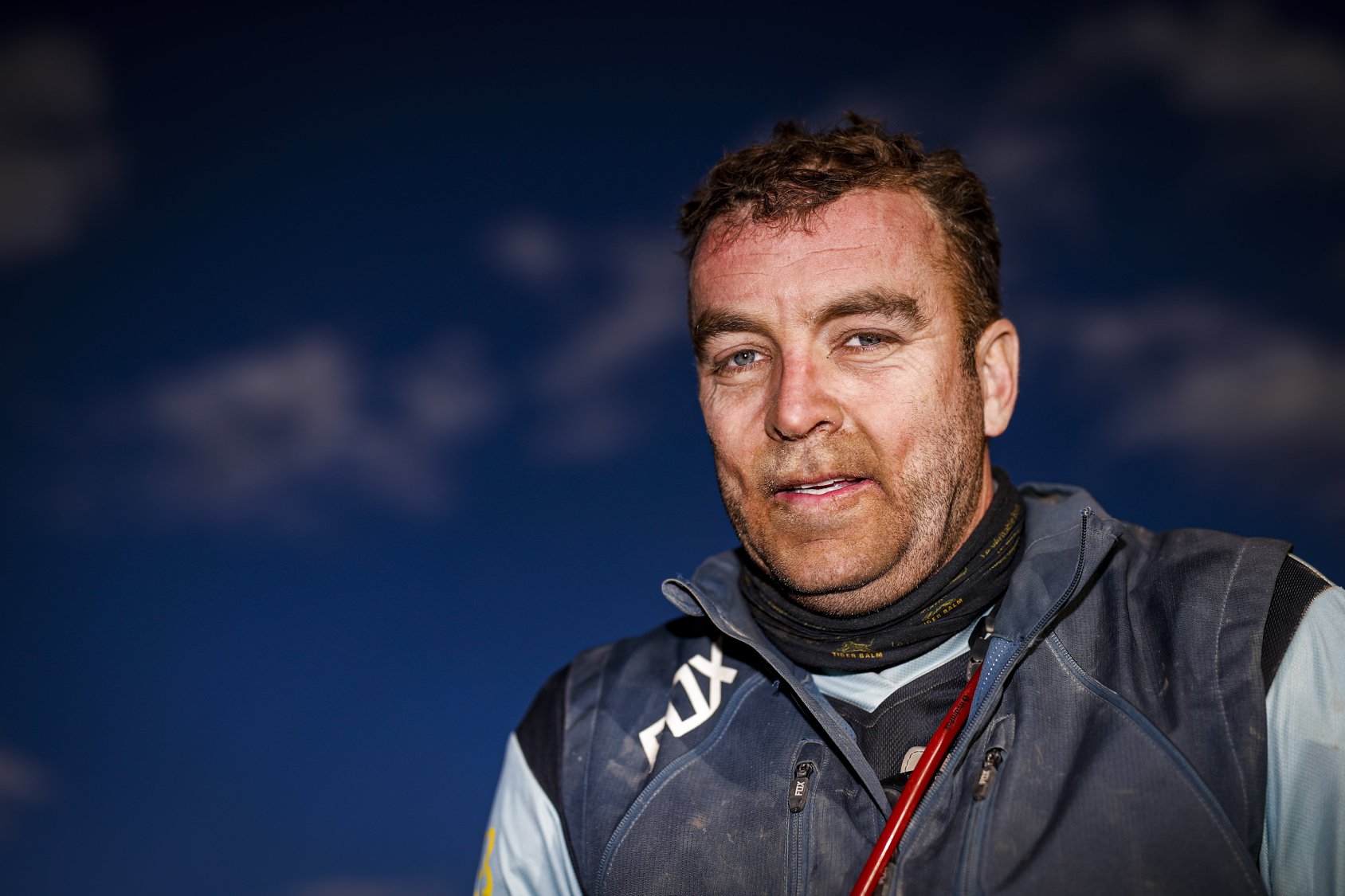 Graeme Sharp. Our bud from Zims overcame the challenges of getting to the Dakar and then showed his absolute selflessness in the manner in which he helped Ross after his tyre maladies. He brought it home in 74th. A warrior and a hero.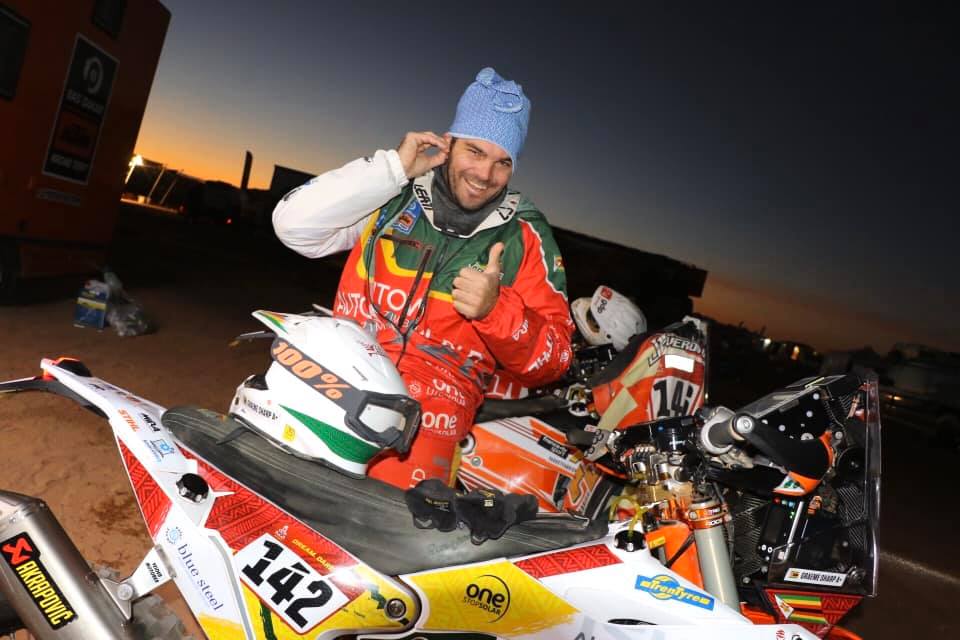 I remember preparing for months and months to run a comrades marathon. One day, and it is all over. Either jubilant or heartbroken, you lick your wounds and try and get control of your emotions. So it must be for our Dakar heroes. No more ifs, buts or maybes, after two weeks it is all over. It is what it is. Just know that watching you all has inspired a nation. We are reminded of the special people that populate this southern tip of the magnificent African continent. People that are resilient, brave and strong.
We salute you all. You are our real-life superheroes.