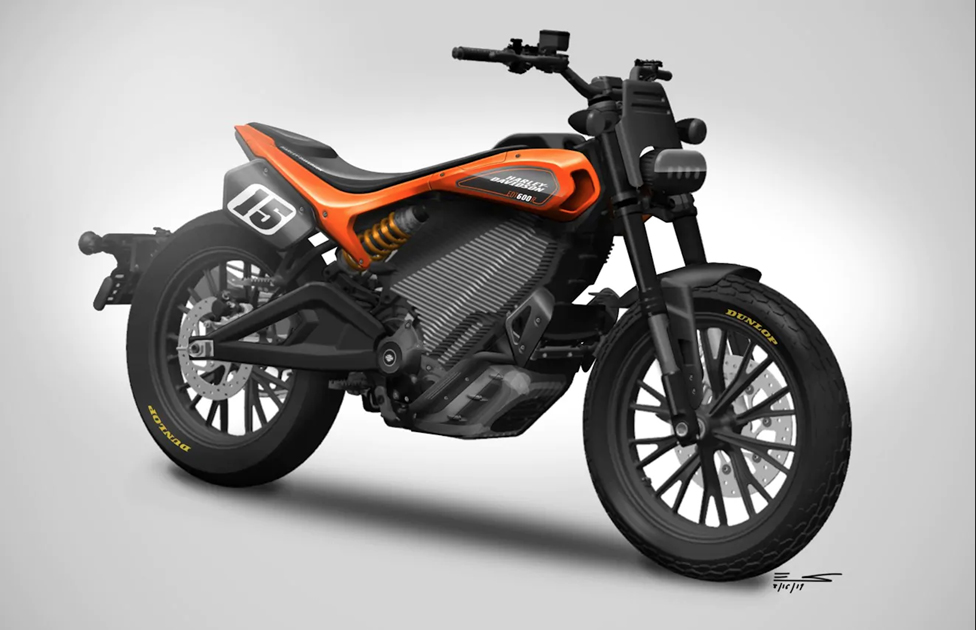 Last year's release of the Harley-Davidson LiveWire proved two things: the American manufacturer is serious about electric vehicles, and they're capable of building a decent (albeit expensive) one. But even before the LiveWire's tekkies hit the tarmac, H-D had started teasing a whole portfolio of electric two-wheeled concepts.
Now, thanks to a subtle hint on Harley-Davidson's US website and in their latest investor docs, we have just the tiniest bit more clarity on what's coming next. The Motor Co. have very gently revealed another electric concept; a flat track-inspired street bike geared towards urban use.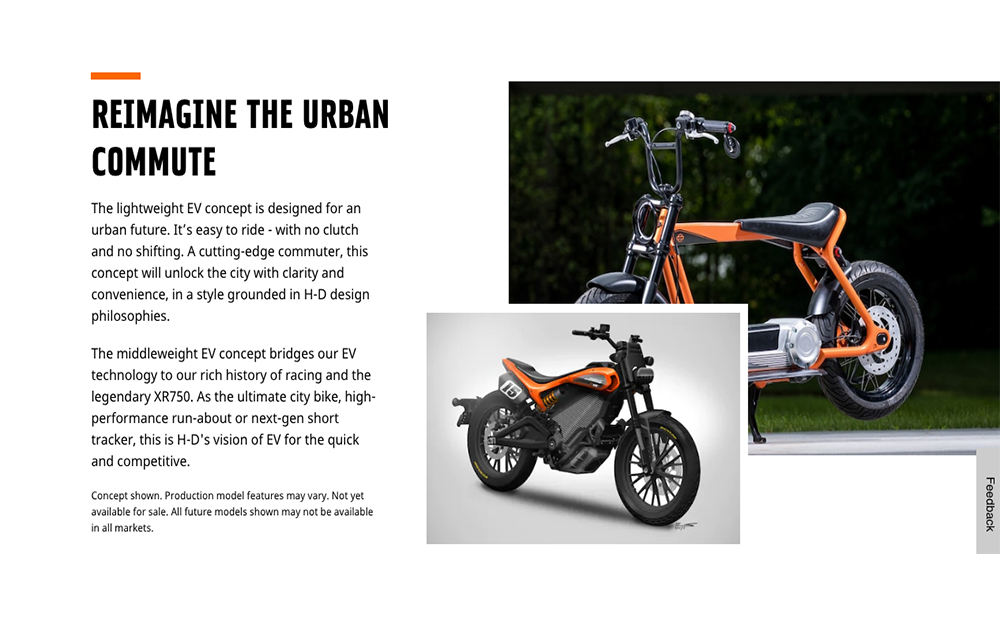 The concept design's presented on Harley's website alongside the same lightweight 1970s mini bike-styled concept that they've been teasing for a while now. Except, if you have a keen eye, you'll notice that that specific design has progressed and looks far more finished than before. (And in fact, some publications have reported that H-D have filed patents for it already.)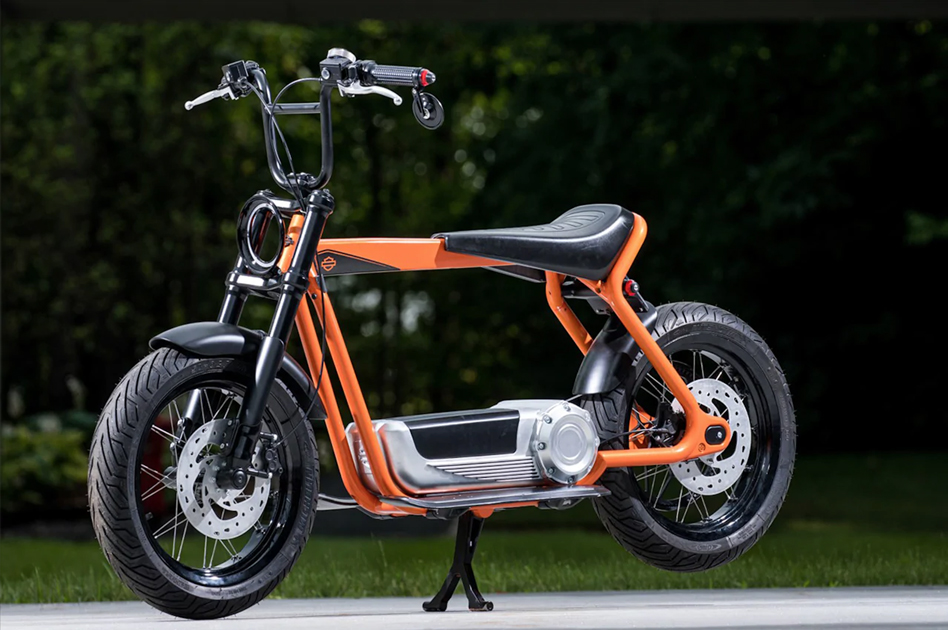 Harley call that one their 'low power electric concept,' and this new flat track-style bike their 'mid power electric concept.' But there's no other information about it out there, short of this blurb:
"The middleweight EV concept bridges our EV technology to our rich history of racing and the legendary XR750. As the ultimate city bike, high-performance run-about or next-gen short tracker, this is H-D's vision of EV for the quick and competitive."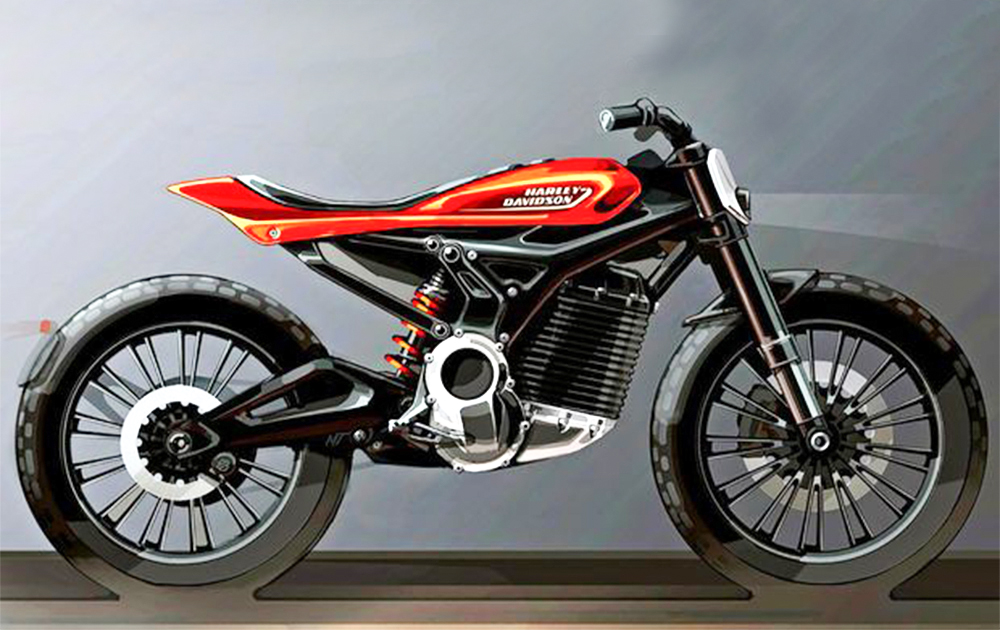 Despite the subtle tease and lack of concrete info, there are a few solid takeaways here. For starters, Harley have constantly referred to the LiveWire as a halo product—the pinnacle of their electric portfolio. Labeling these two designs as lightweight and mid-weight options, give us a good look at how they envision their range panning out.
Taking that into consideration—and the fact that the lightweight concept is gradually becoming more of a reality—and it's a fairly solid bet that this bike will make it into production. (Or, at least, something close to it.)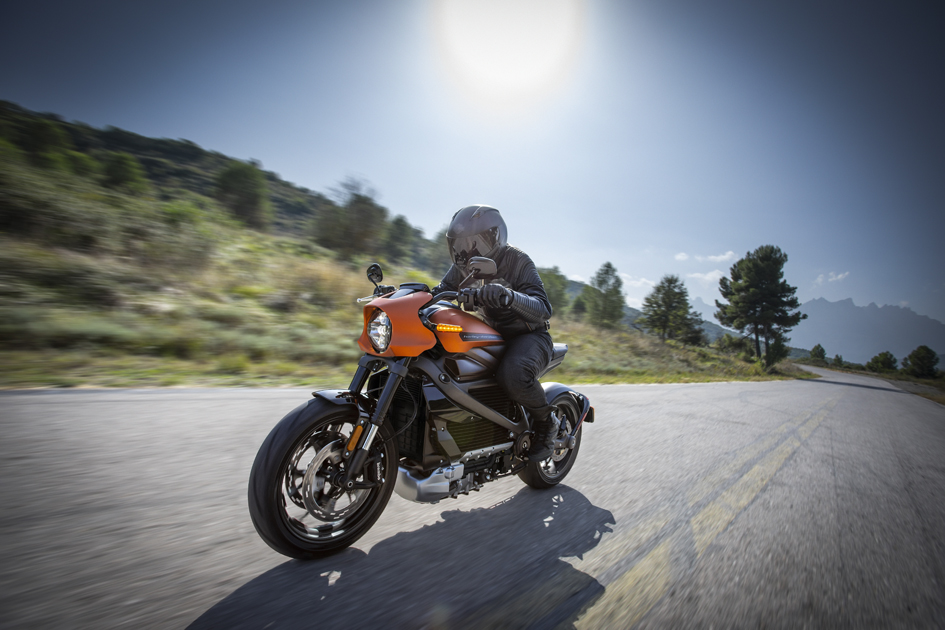 And that's a good thing—if Harley can find the balance between performance, range and price, there's a sizable chunk of the market that would gel with a bike like this. Aesthetically, it's a great hat tip to Harley's heritage in flat track racing, with a strong neo-retro vibe. So it shows that H-D's design department are intent on shattering the perception that they're a cruiser brand for aging white men.
Also, the fact that Harley call it a 'next-gen short tracker,' has us wondering if they plan to actually race it. Flat track racing is huge in the USA, but H-D's XG750R race bike hasn't been able to topple Indian's FTR750. With electric flat track races starting to pop up on the calendar, this could be a chance for Harley-Davidson to get out on track before anyone else.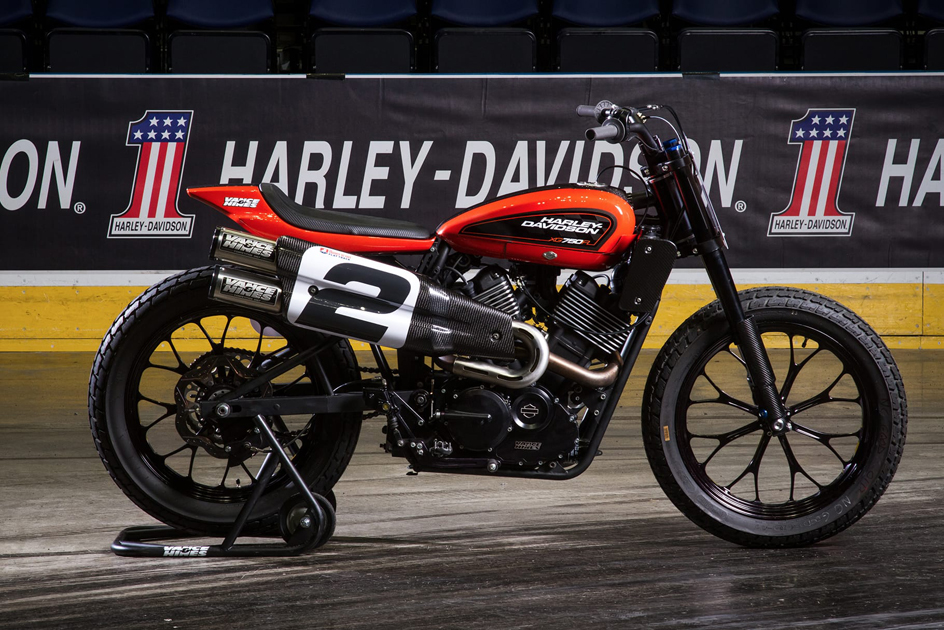 With very little to go on from the Bar and Shield itself, that's all wild speculation of course. The biggest takeaway here, really, is that Harley-Davidson are experimenting with some progressive ideas, and that can only be a good thing.
Via Asphalt & Rubber: www.asphaltandrubber.com