After 30 years in the saddle, King Price Xtreme's Clint Seller shows no signs of slowing down.
The first time Clint Seller got onto a motorbike, his father had to replace the bike seat with a piece of sponge so that his 3-year-old feet could touch the ground. It was the start of a lifelong love affair with motorbikes – and 30 years and six SA titles later, the passion is burning as strongly as ever.
In fact, King Price Xtreme team leader Seller's main goal for 2020 is to defend the SA Superbike championship he won in imperious fashion last year – and if he can help team-mates Dino Iozzo and Sfiso Themba to glory in their respective classes, that would put the icing on the cake.
The story could have been totally different, though. If Seller's father had his way, he would have been racing on four wheels.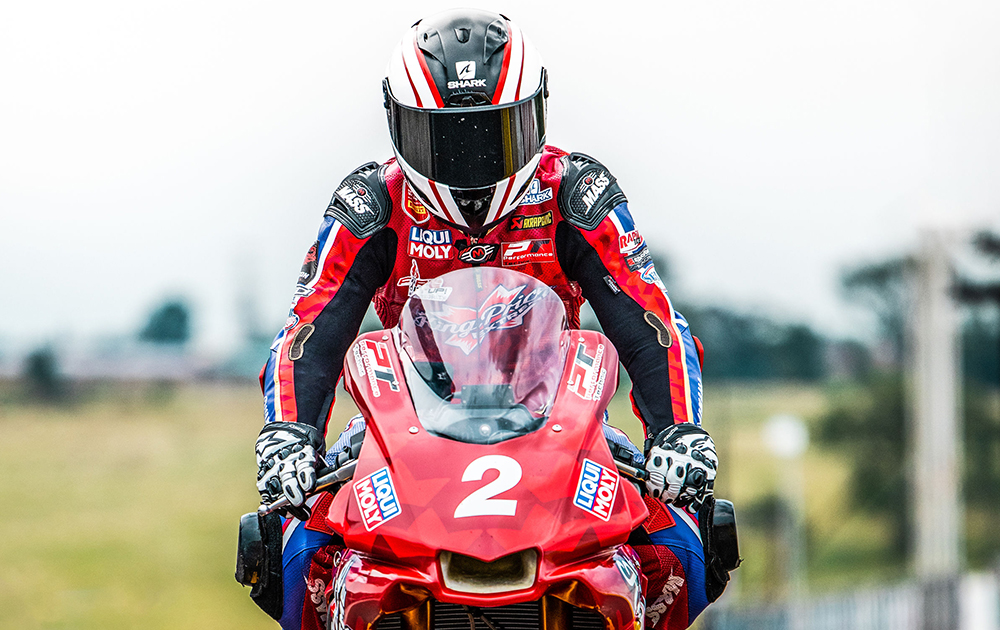 "My dad was a car racer, and wanted me to follow in his footsteps. When I was seven, he got me into go-karting. But when I was 12, I told him I liked motorbikes more. Awkward. But the next year, he gave me one of his roadbikes to go around Kyalami. At 14, he bought me a 600cc motorcycle. That was nearly 19 years ago – and I've been racing bikes ever since," says Seller.
Seller spent a few years racing professionally in the United States, winning an American national endurance title in 2010, before heading back to South Africa. He promptly celebrated his return by winning the SA 600cc title in 2012. It was the first in what was to become a string of national titles. Maybe it was mere coincidence that he started dating his wife at the start of 2013. Suffice to say, it kick-started an astonishing sequence of success on the track, as he was crowned SA Superbike champion in 2013, 2014 and 2015. He repeated his success in 2017 and 2019, and is hungry to hang onto his title in 2020 again.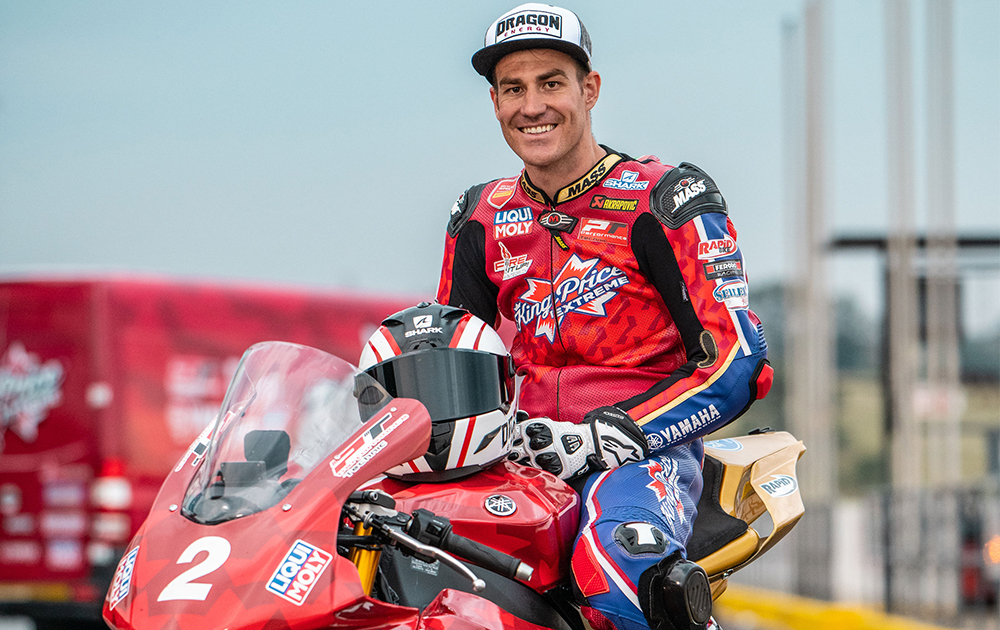 He also races in the World Endurance championship for a French team – "more out of enjoyment than money" – while managing to hold down a day job as sales and marketing manager for a branding company in Pretoria. And every spare moment that he has in between is spent with his wife and baby daughter (and following the world MotoGP series, of course).
Will being a family man see this self-confessed adrenaline junkie start easing off? Not likely. His wife is his number one fan – and besides, he has a title to defend. Bring on 2020.
Meet Dino Iozzo: King Price xtreme's resident racing megastar
For some 1 who only started motorbike racing at the relatively late age of 15, King Price xtreme racer Dino Iozzo has wasted little time catching up. He's a man in a hurry, both on the track and off it.
After winning the final race of the 2019 SSP600 series at the Red Star Raceway last year, Dino's got his eye on more titles in 2020, where he hopes his experience in the super-competitive WorldSSP300 series over the past 2 years will stand him in good stead.
But if it weren't for a freak knee injury that ended his dreams of being a professional footballer in 2015, Dino may never have even seen the saddle of a motorbike.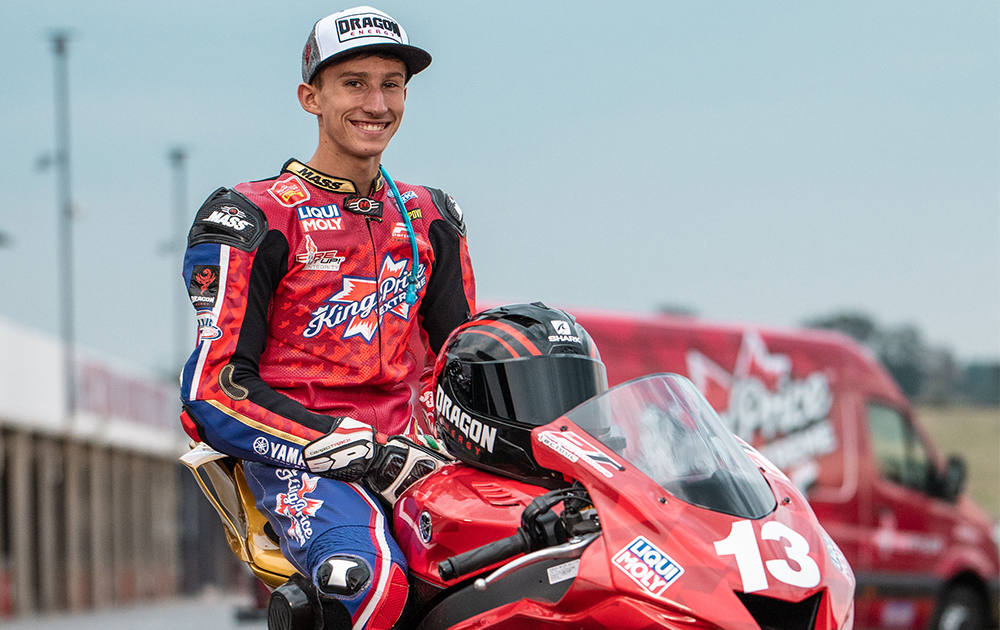 'I've always been crazy about sports… From football to tennis to basketball to cross country running. After my operation, I started going to the track with my dad, and it was during those days that I fell in love with racing,' Dino smiles.
An all-or-nothing kind of guy, Dino started learning his craft at the California Superbike School in 2017, where he completed levels 1 to 4 of their intensive training programme. He's a quick learner too. In his first year in the National Super 600 Series with the Brad Anassis Racing Team, he managed a podium finish in his second race, and podiumed 3 more times on his way to a highly respectable sixth place overall in the championship.
'Since I started racing, I use every possible opportunity to get on my bike and let the thrill of the track consume me. I can honestly say there's no greater feeling than taking a corner as fast as possible, knowing I can trust in my experience and ability,' says Dino.
And when he's not refining his skills or racing his 600, you'll find him riding his Super Motard in the local Supermoto series, cruising on his motocross bike or simply riding his mountain bike downhill!
He credits his father for his success. 'My dad's an absolute legend, and I wouldn't have a career without him,' Dino says. He also goes on to say that he's learned so much from King Price xtreme team leader Clint Seller.
His goals for 2020? To win the local SSP600 series, with a long term goal of competing at MotoGP level. Along the way, he'll be focusing on perfecting his racecraft, learning from other riders, and having as much fun along the way as possible. 1 thing's for sure: We haven't heard the last of Dino Iozzo!
Sifiso Themba: King Price xtreme's tar-tearing prodigy
7 years ago, Sifiso Themba had never ridden a motorbike. Now, in 2020 this self-confessed speed junkie is hoping to cement his place as 1 of the top riders in the highly competitive Kawasaki ZX-10R Masters Cup.
As the newest member of the King Price xtreme racing team, Sifiso's well on course to achieve his goal of a top 10 placing in the 2020 series. However, Clint Seller (reigning SA Superbike champ, King Price xtreme team leader and Sifiso's mentor) thinks Sifiso can make it into the top 5. (Not bad for a kid who grew up in a small village in Mpumalanga and dreamt of racing cars 1 day!)
'It's been an incredible journey,' Sifiso smiles. 'I first started riding bikes in 2013 and would go to the track as much as possible to try and hone my skills. The chairman of the track eventually spotted me and suggested that I should start racing. And here we are.'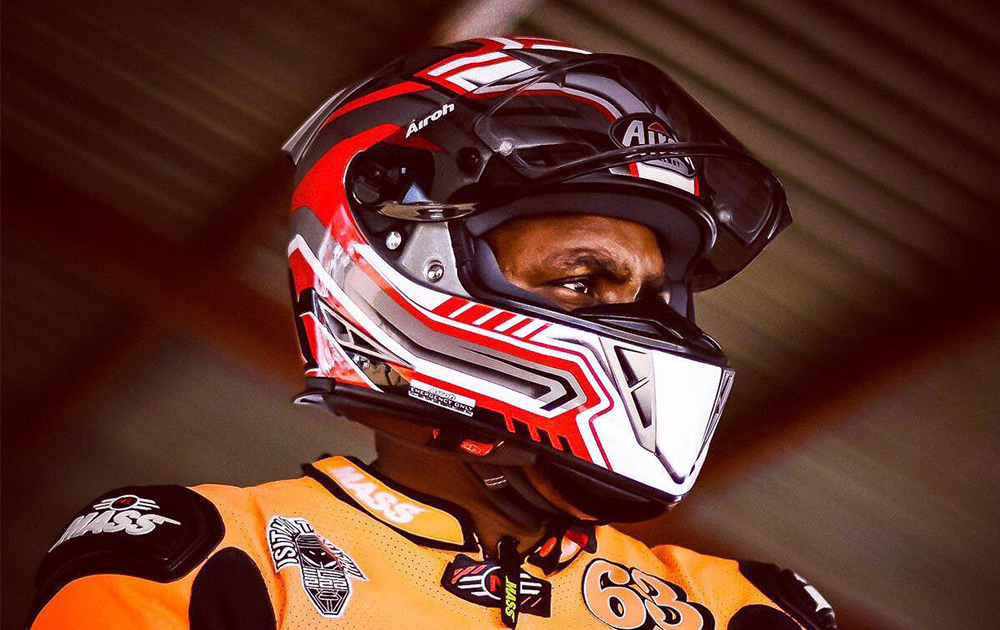 Sifiso's first official race took place in January 2017 at the Zwartkops Raceway, and he's never looked back since. In fact, in just 2 years, he managed to nab the title of 'Rider of the Day' for his efforts in the Cape Town leg of the series (hands down 1 of the highlights of his career). And he's just getting started.
'I'm always thinking about how I can improve… Both on and off the track,' Sifiso says. 'Racing has not only improved my abilities on the tar, but it has also helped me in terms of discipline, patience and concentration.'
While Sifiso has gained numerous admirers for his approach to the sport, his kids are still his biggest fans. And his mom? Well, let's just say she's not entirely on board yet. 'My mom hates the idea of me racing and doesn't approve at all,' Sifiso laughs. 'But the kids love it, and that makes me happy.'
His next mission? To attract more black riders to the sport. 'There are plenty of black motorcyclists out there, but very few black racers… Maybe 4 in all. I want to change the perception that motorbike racing is just a 'white' sport.' (An aspiration King Price stands behind 100%.)
But for now, Sifiso's working hard to prepare for the season's first race, at Zwartkops Raceway on 2 February 2020.
'As I say on my website, it's all about racing hard and pushing my limits. It's all about growth and being better than you were the day before. That's where my passion lies.'