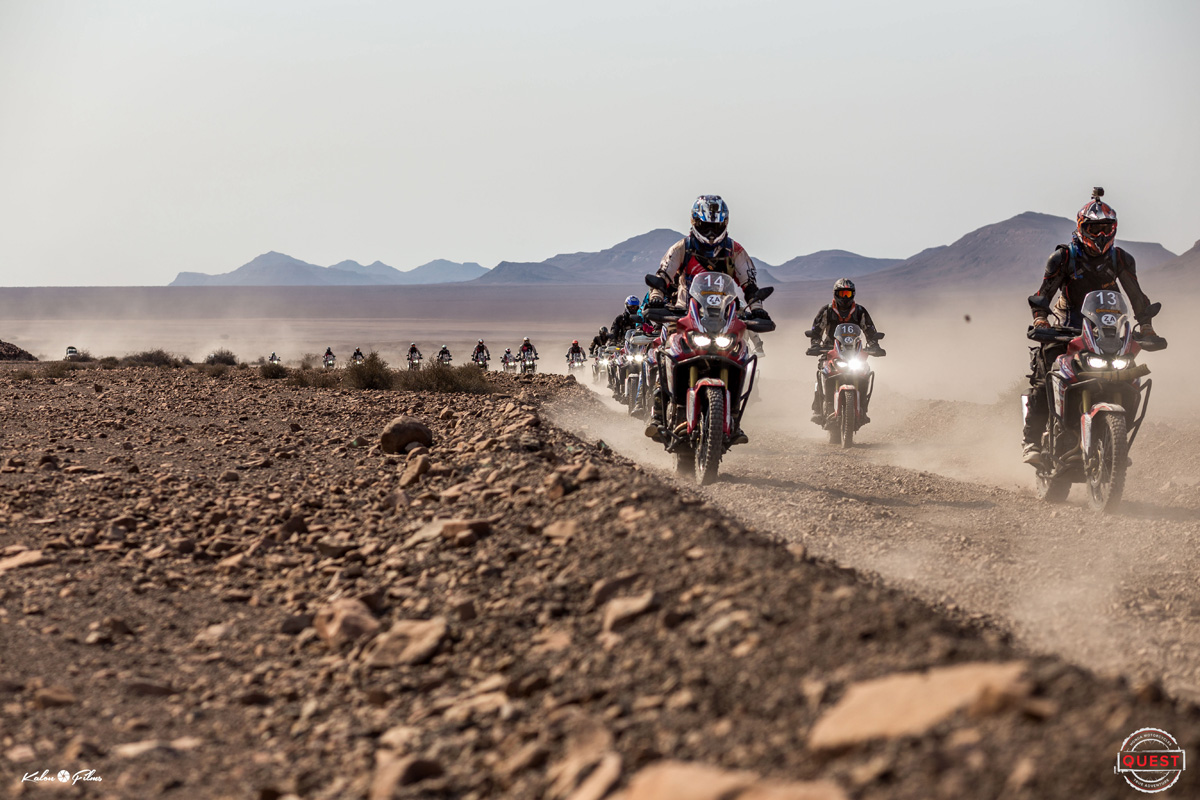 The "Honda Motorcycles Quest for true adventure'  is not a race, nor a rally. It is an adventure expedition that has been running annually since 2017. Back then, Honda felt they needed their own event, but not just an event like any other. They needed something special. Teaming up with Specialized Adventures, they came up with a winning formula.
Participating in this life-changing event is a real possibility for every adventure riders, regardless of skill level. Organisers, marshalls and crew look way beyond riding ability and experience. What they ultimately look for is a lust for adventure, team spirit, resilience and commitment. Over the last events, participants also became living, walking, breathing ambassadors for the Honda brand. The ones I spoke to have certainly experienced this.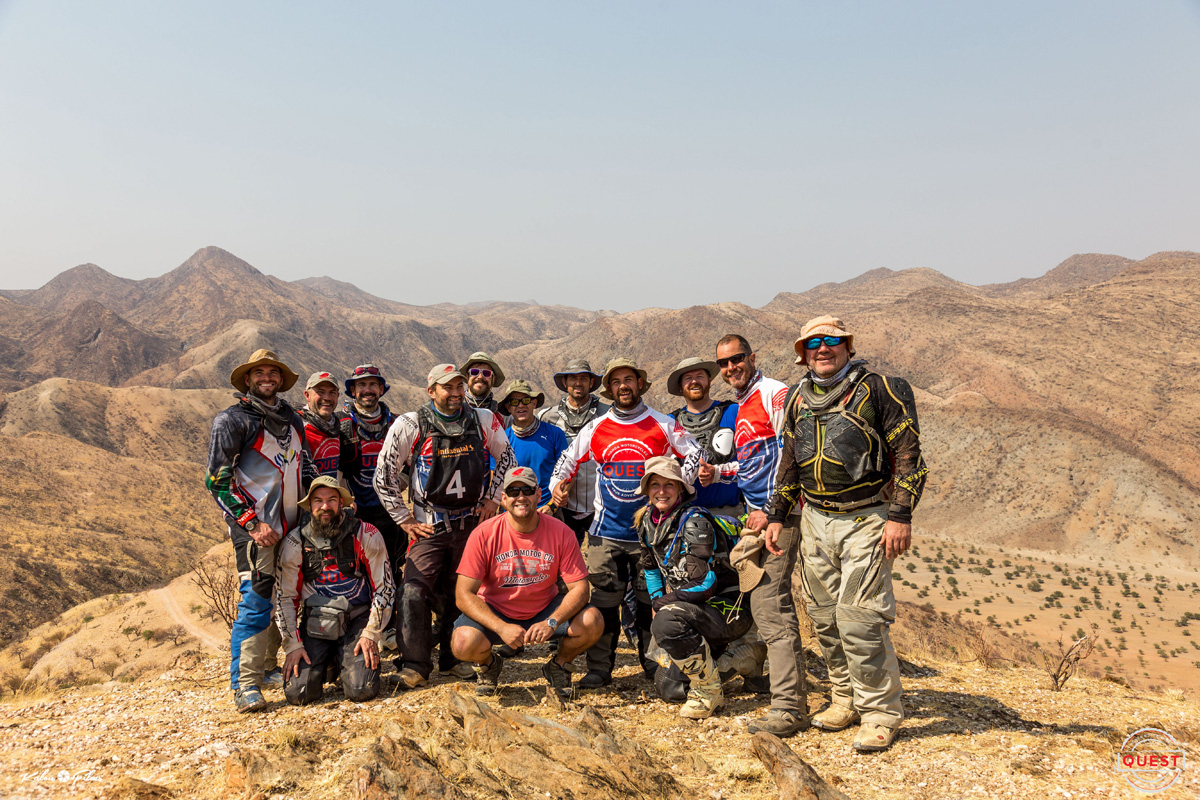 But who can participate?
The frank, short answer is "just about anyone!"
Anyone that holds a valid motorcycle licence, is a resident of South Africa, Namibia, Botswana or Swaziland can jump at the chance when entries open from 10 February 2020.
From these entries, a careful screening process will select 30 applicants, whom in turn will be invited to attend a "boot camp", location undisclosed at the time of writing. This is what truly differentiates this event from others offered locally.
After the "boot camp", 14 fortunate ones will become participants and experience what Honda calls "the essence of adventure".
All riding will take place on the newly introduced, 2020 Honda Africa Twin series. Bikes will be supplied by Honda SA. There is yet another twist in the tail! The two winners will get to keep the bike they competed with.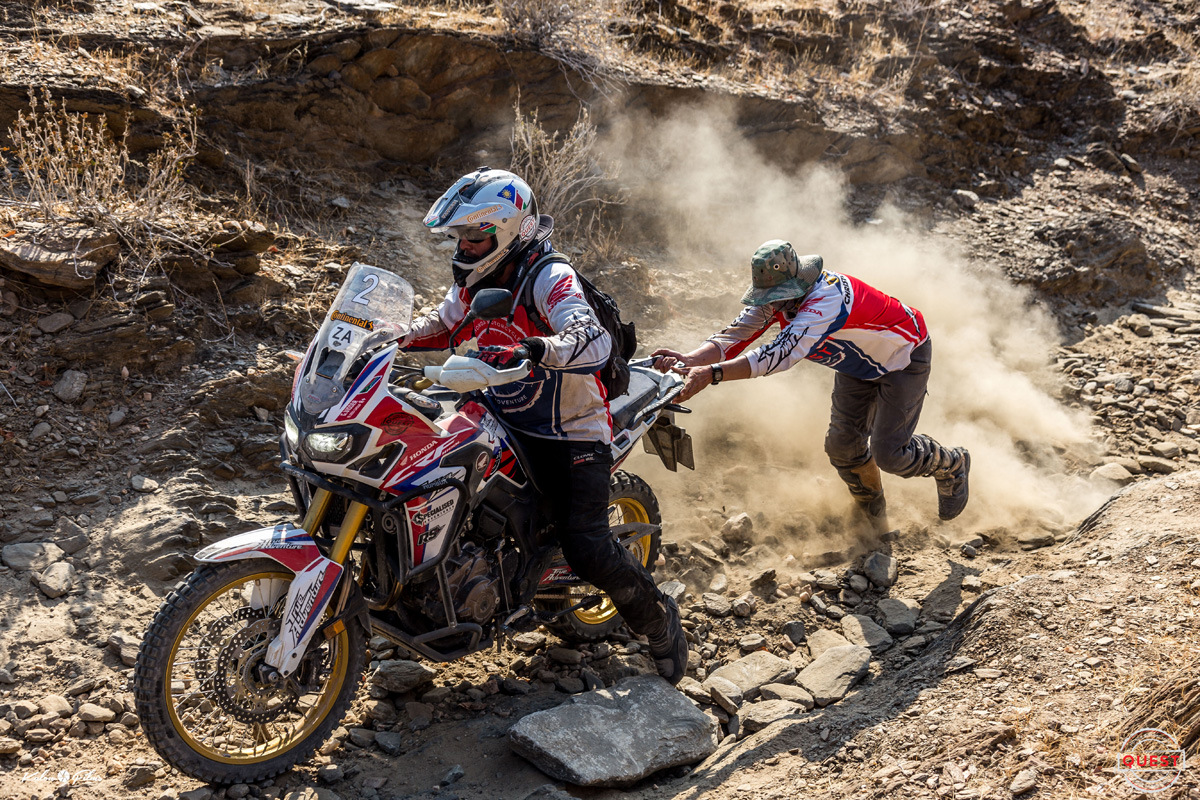 Honda calls to action all those who feel they fit the description given in these short paragraphs. Be sure to visit – www.quest-trueadventure.com as entries open on 10 February 2020!
Participating in this event is free, however, travel costs to and from the boot camp in Cape Town is not included.
Good luck to all those brave enough !! We will certainly be watching from the sidelines…