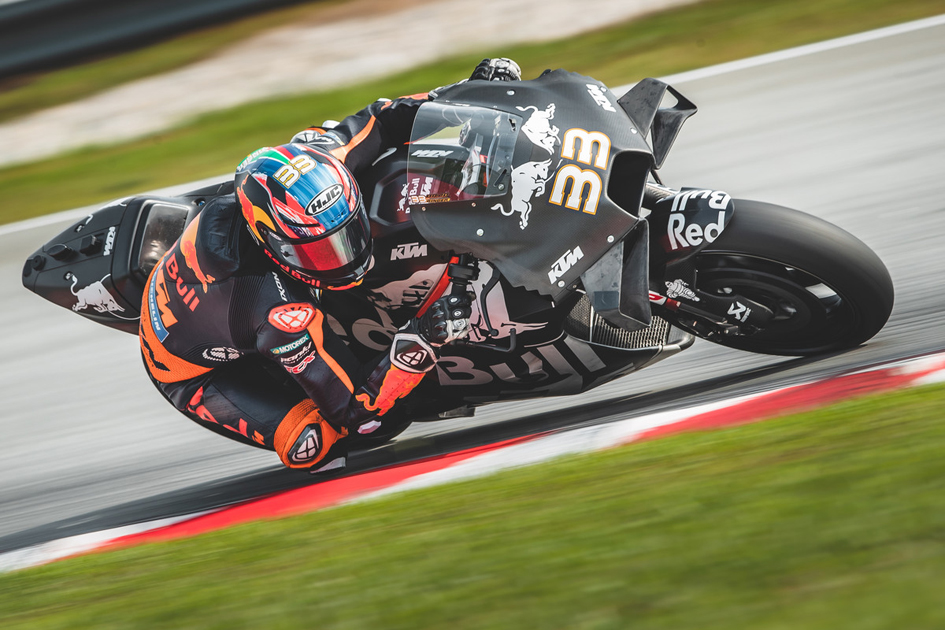 KTM's Red Bull MotoGP teams and test riders completed almost a week of work at the Sepang International Circuit in what was a busy but immensely productive first stage of dialling-in the new works KTM RC16 for the 2020 season.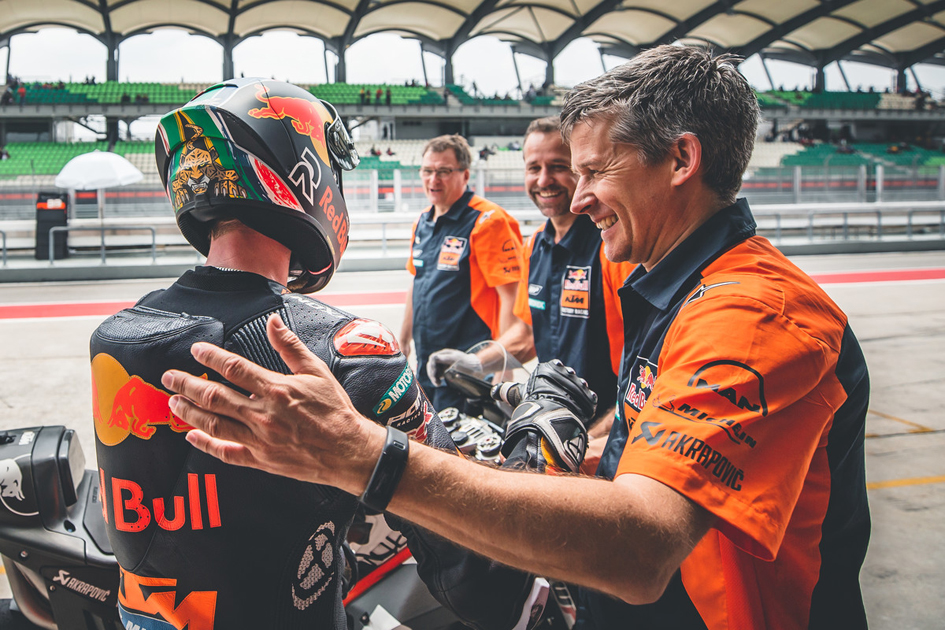 Red Bull KTM Factory Racing and Red Bull KTM Tech3 completed six days and hundreds of laps of the Sepang International Circuit in the first MotoGP testing schedule of the year. Pol Espargaro, Brad Binder, Miguel Oliveira and Iker Lecuona were joined by test riders Dani Pedrosa and Mika Kallio in both private and official IRTA sessions as work towards refinement of the KTM RC16 gathered pace.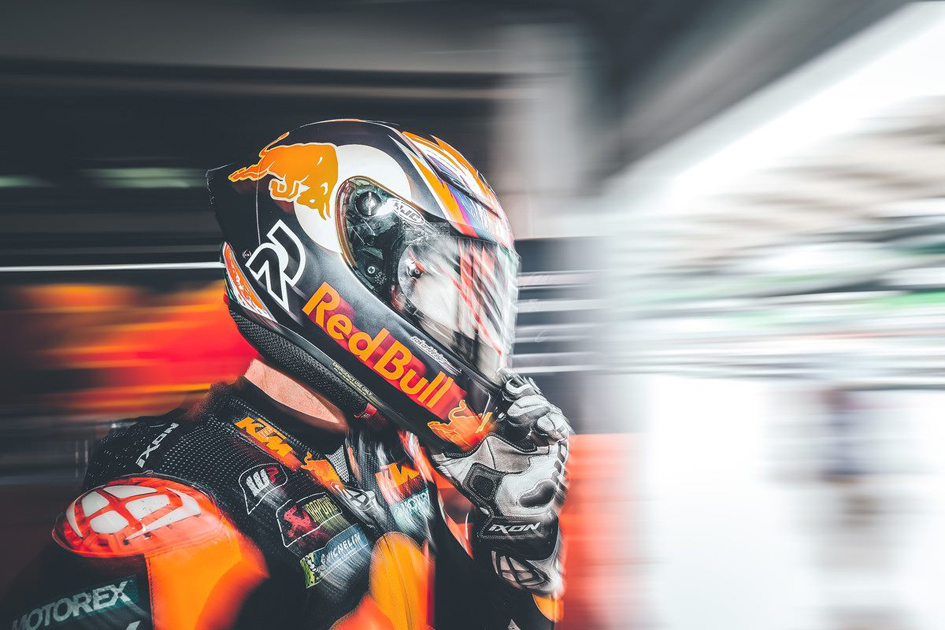 Espargaro evaluated many components and technical ideas – chiefly engine and electronics and chassis mods – and concentrated on different swingarms and the new Michelin tyre allocation today. He clocked a best lap just over two tenths of a second away from the top of the time sheets and from a final classification that saw eighteen of the twenty-six riders on track split by less than one second.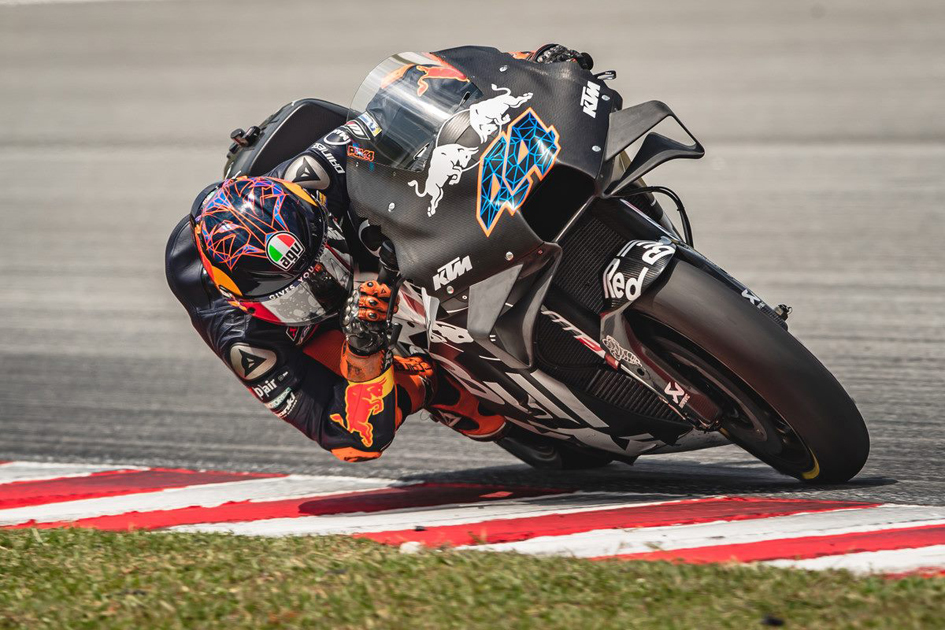 Binder pushed to gather more mileage and understanding of the MotoGP machine and was content to be just half a second behind Espargaro by the time of the end of the test. Dani Pedrosa demonstrated his exceptional skills still remain firmly in place by clocking the 3rd fastest lap on day two. Mika Kallio ran the latest spec of the KTM RC16 in the final outing.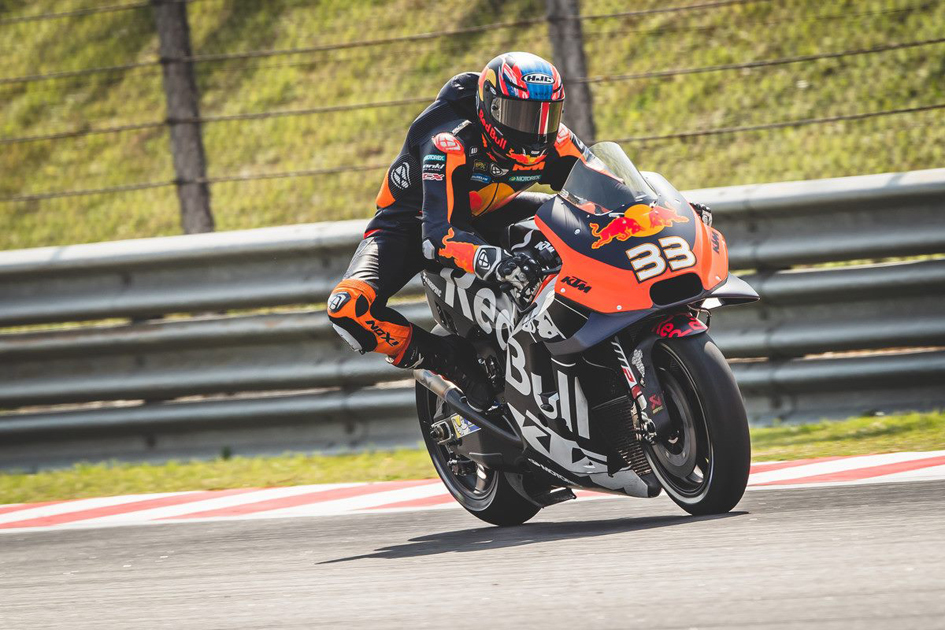 Both Red Bull KTM Factory Racing and Red Bull KTM Tech3 will unveil their 2020 racing colours in a special online presentation on February 18th. MotoGP moves onto the second and final three-day test at the Losail International Circuit on February 22nd. The opening round of twenty in the 2020 campaign takes place at the same facility in Qatar on March 8th.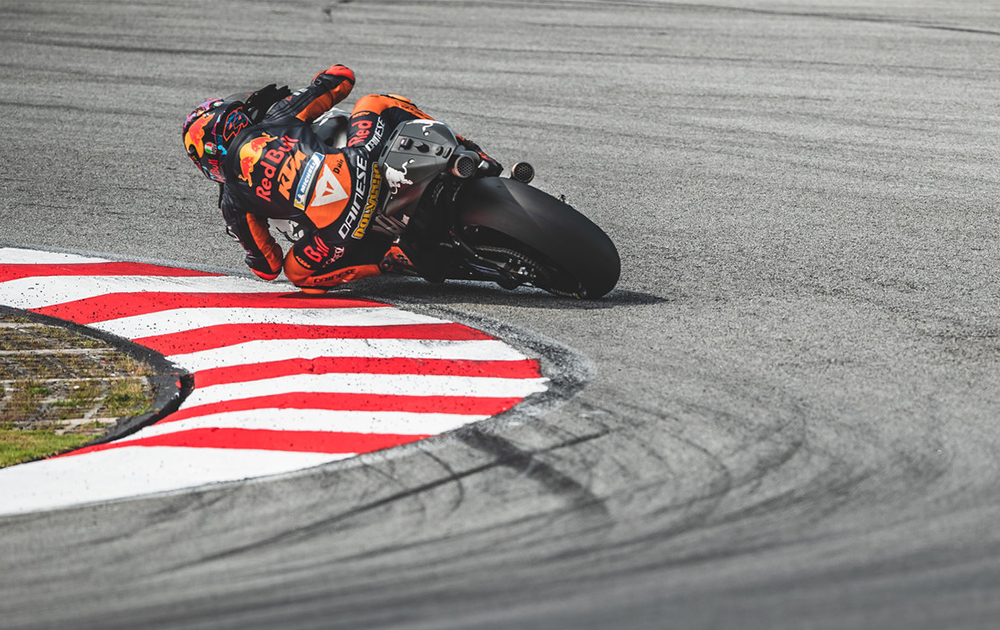 Pol Espargaro: "We've done a lot these six days! Today was successful: we tested the new Michelin tyres and we made our conclusions. We also worked on the swingarm because we felt we were losing grip in hot conditions from the soft tyres so we wanted to understand why. We learned a lot actually. We have more horsepower and the electronics are working smoother which allows you to open the throttle earlier in the corners and is important here in Sepang and what we were missing before. Overall it feels very good. In Qatar, we will restart. We might have different problems and we'll have different tyres so we'll begin again and hopefully have the same results."
Brad Binder: "In the first two tests I was 2.1 off and now I am 0.7. It's a big step forward for us. The feeling and the comfort on the bike is way-better but we have a long, long way to go. I need to keep working and it will pay-off soon. If you look at the position then it is dissatisfying but the main thing is the gap. A couple of tenths have made a good difference in the standings. I have seen that it's not too difficult to make a fast lap but I need to do twenty of them! It's been a positive six days. We've progressed every day. We can reset and start again in Qatar."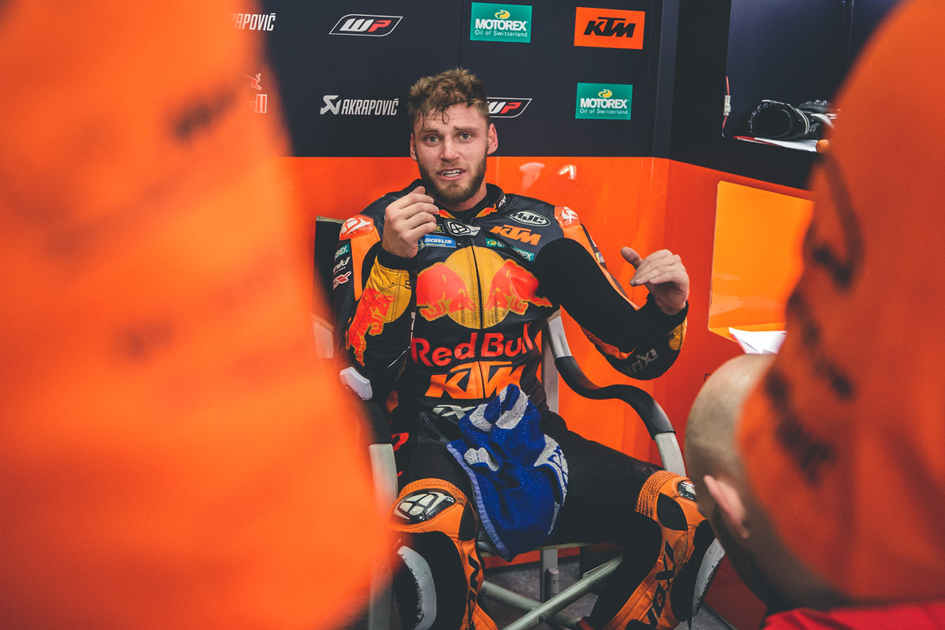 Mike Leitner, Red Bull KTM Race Manager: "After six days we can be positive about our test programme and that is different compared to last year and the rainy conditions because we had ideas on the table that we could not try. It meant we had quite a big operation to bring over here to Sepang and some late decisions. So, the test has been really important and necessary and the feedback from the riders has been good. There are people in the company working so hard on this bike – including the whole test team – and they have done a great job this winter. We have confirmed ideas and changes and it was nice to see that in the long runs we are quite strong and the fast laps are acceptable. We can see that we have made another step. The riders had a lot to do and we have two rookies in the group in Brad and Iker and they did very well with a lot of laps and building up their knowledge of MotoGP with the riding style and small changes. Pol, Miguel and Dani had to do many laps, many runs and go through a big list and they stayed focussed and did it in a great style. It is also positive to leave here with everybody healthy. Small details make the difference and eighteen riders are split by one second so we know the season will be tough and very competitive. Let's go to Qatar now and see how we look."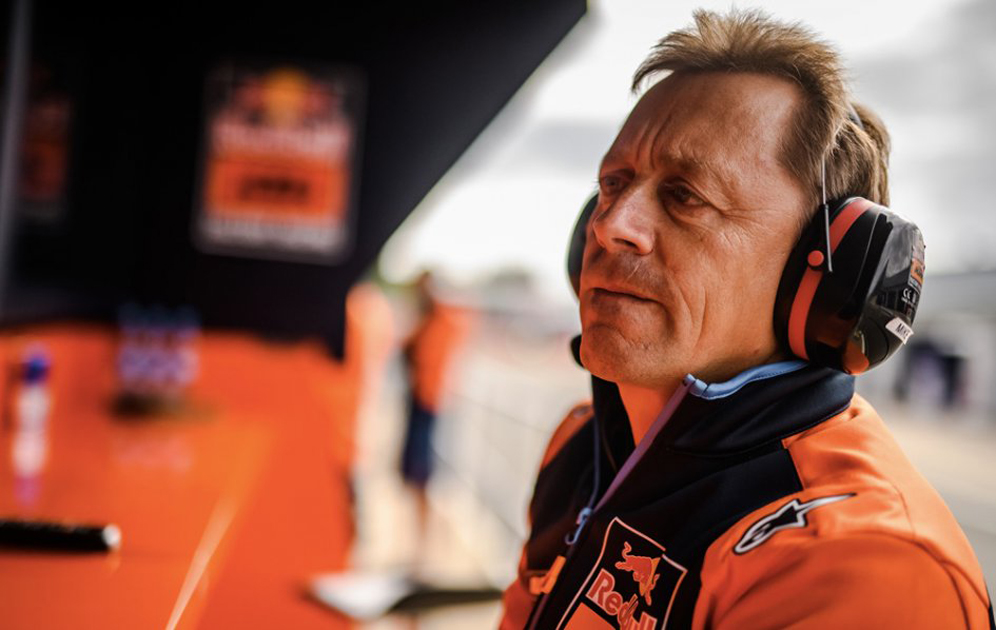 Sebastian Risse, Technical Coordinator MotoGP: "What we are using here is completely different to last year's bike. We were using a basic package at Valencia and Jerez at the end of last year and then went back home in the winter break to analyse the pluses and minuses and to smooth it out. Basically, there are hardly any parts from last year's bike. We had the opportunity to check single items in order to make sure that every piece of the puzzle brings a positive impact and now we are very confident. We look much better than we did at the same time last season. Of course, everybody has moved closer together but we have moved even closer. The lap-time looks much better and the consistency is very good. The tyre specification has changed and the combination with our new bike seems to be very competitive around here. We have been working on the engine and different chassis configurations and a lot with aerodynamics because this is something we need to homologate for the entire season; this is a high speed track so it presents an opportunity to understand that better. Now we are looking forward to see how this all works at another track with a different character and different tyre allocation to understand where we are for the season."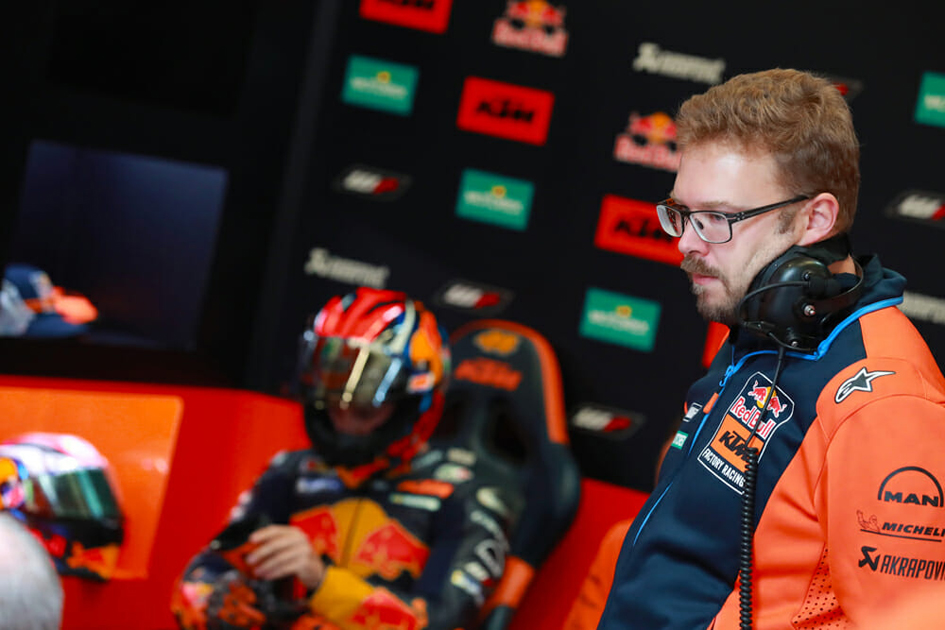 Sepang IRTA Test Day Three final times
1. Fabio Quartararo (FRA), Yamaha 1:58.349
2. Cal Crutchlow (GBR), Honda +0.082
3. Alex Rins (ESP), Suzuki +0.101
4. Francesco Bagnaia (ITA), Ducati +0.153
5. Valentino Rossi (ITA), Yamaha +0.192
7. Pol Espargaro (ESP), Red Bull KTM +0.261
11. Miguel Oliveira (POR) Red Bull KTM Tech3 +0.415
17. Brad Binder (RSA), Red Bull KTM +0.755
22. Iker Lecuona (ESP), Red Bull KTM Tech3 +1.549
25. Mika Kallio (FIN), KTM +1.799