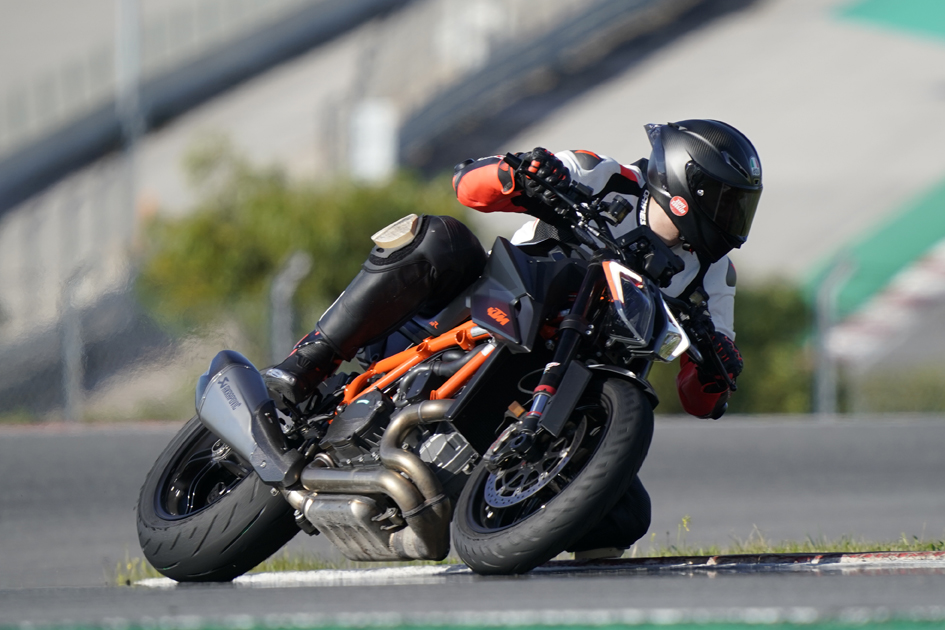 I have to be honest: when I first saw pictures of the 2020 KTM 1290 Super Duke R, I barely noticed that it was a new model. To me, it looked exactly the same as before.
That's because KTM haven't changed their philosophy. Gerald Kiska of Kiska Design is still the bike's designer (the Austrian factory has even bought shares in the design studio), and as usual, he's played with his two favourite toys: a set square and a pint of orange paint.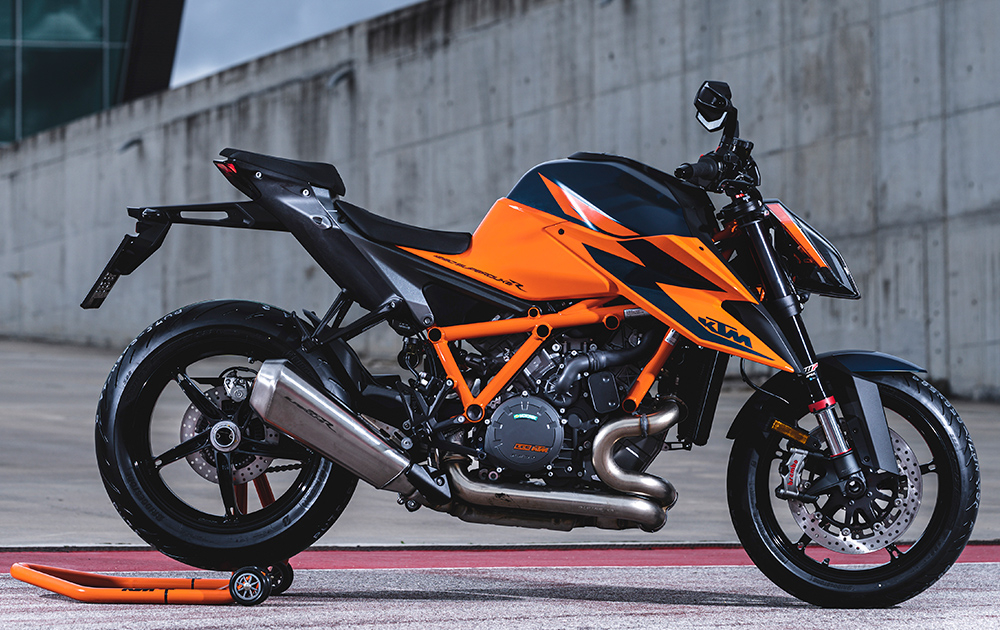 But don't be fooled by its looks—the 2020 KTM 1290 Super Duke R is nearly 100 percent new. I travelled to Portugal to evaluate 'The Beast 3.0,' on the road and on the track.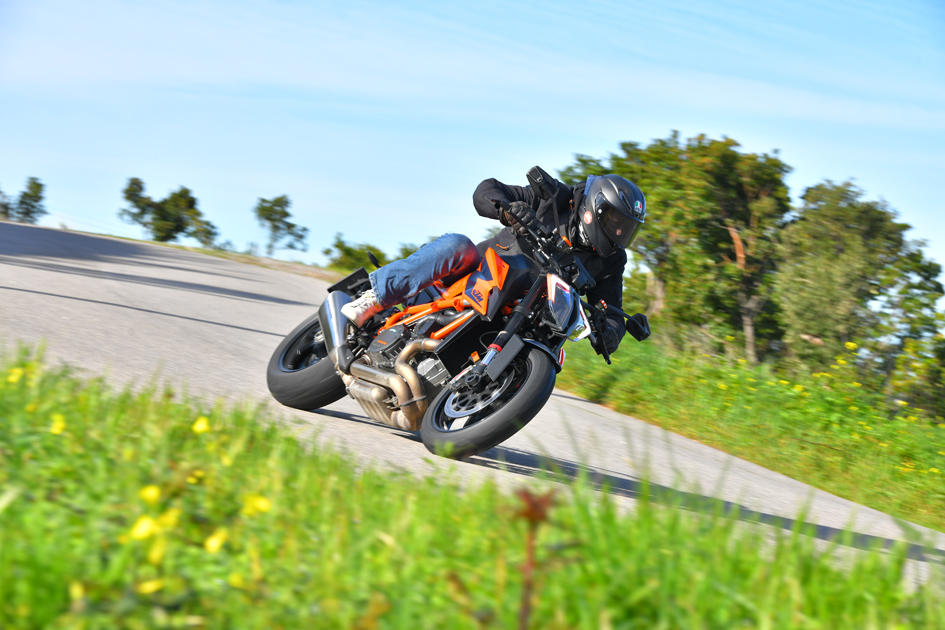 It takes a closer look to spot the differences on the 2020 Super Duke R. The front headlight has been redesigned to integrate the ram air system through the middle of it, and the instrument panel and switch blocks are brand new.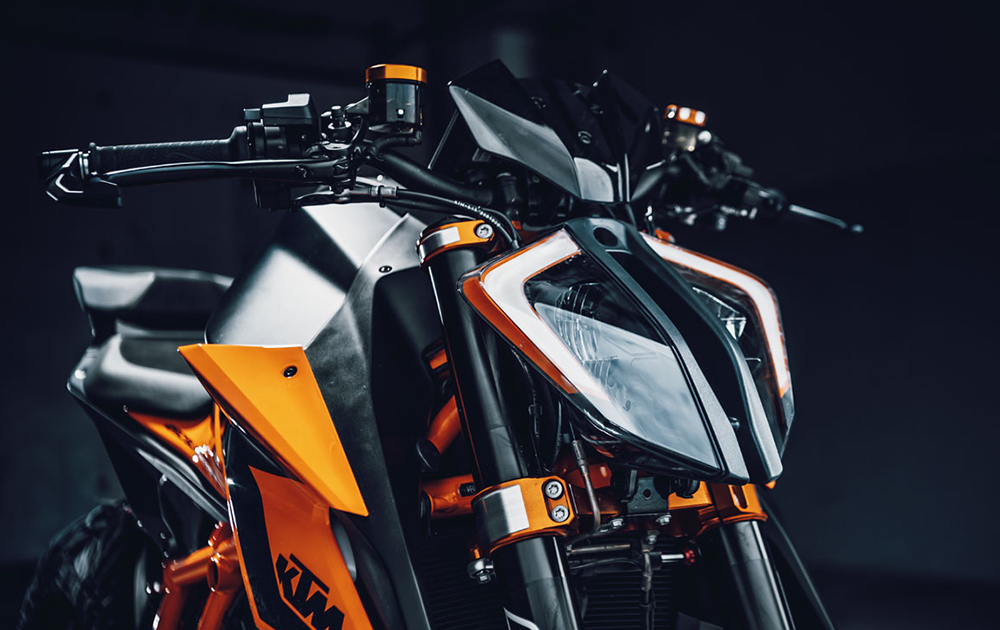 The frame is completely new too, and is supposedly three times stiffer than before. The rear subframe is no longer a trellis design, but is now composed of a composite unit bolted to an aluminium part. It weighs only 900 grams, but can carry 900 kilos.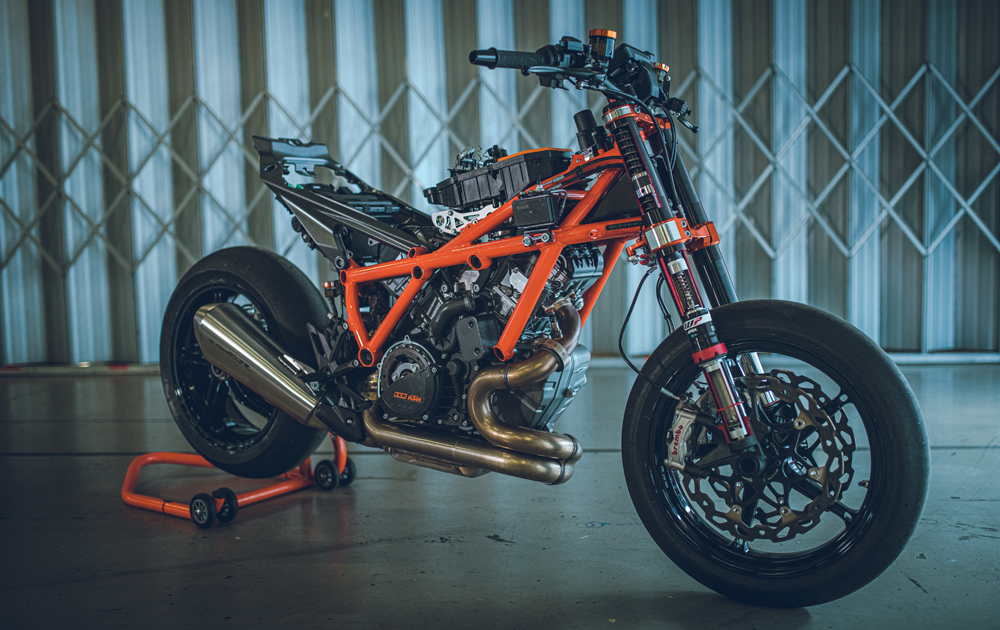 The suspension is also brand new. It's still from WP Suspension, but the rear shock setup now includes a linkage. And the front brake's been upgraded to Brembo's popular Styleema system.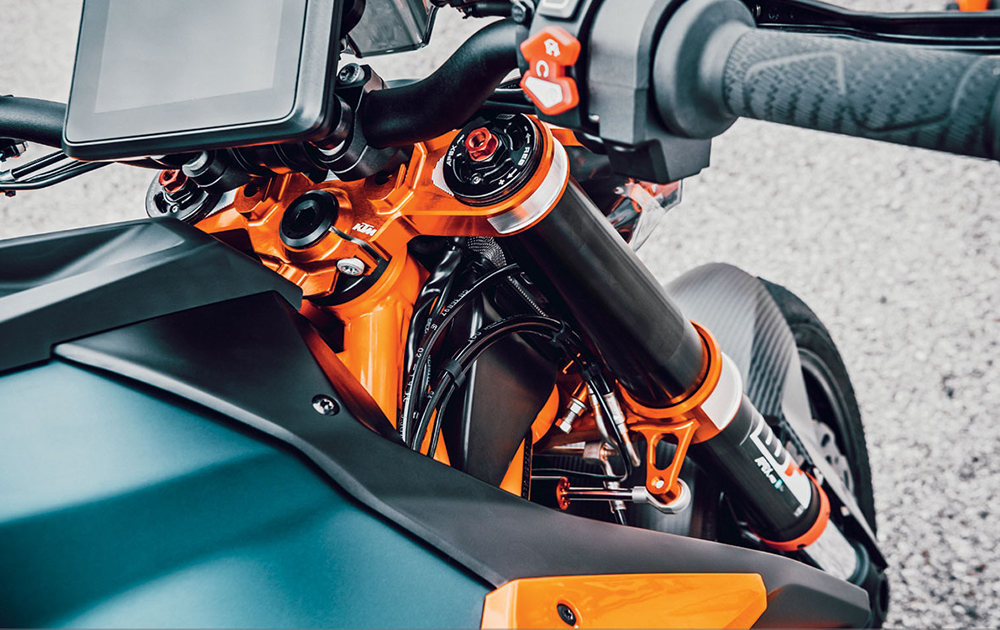 Inside the 1290 Super Duke R, you'll find the same 1,301 cc V-twin plant as before, but a lot of work has been done to it. It features lighter parts, a new fuel injection system, bigger exhaust tubes, and a bigger 10-litre airbox (2.8 l more than before). The engine is not Euro 5 certified yet, but is 'Euro 5 ready.' (There's still a bit of work needed in terms of mapping and air injection). Figures are impressive: 189 kilos dry, 180 hp and 140 Nm, 120 of which is already available at 4,500 rpm.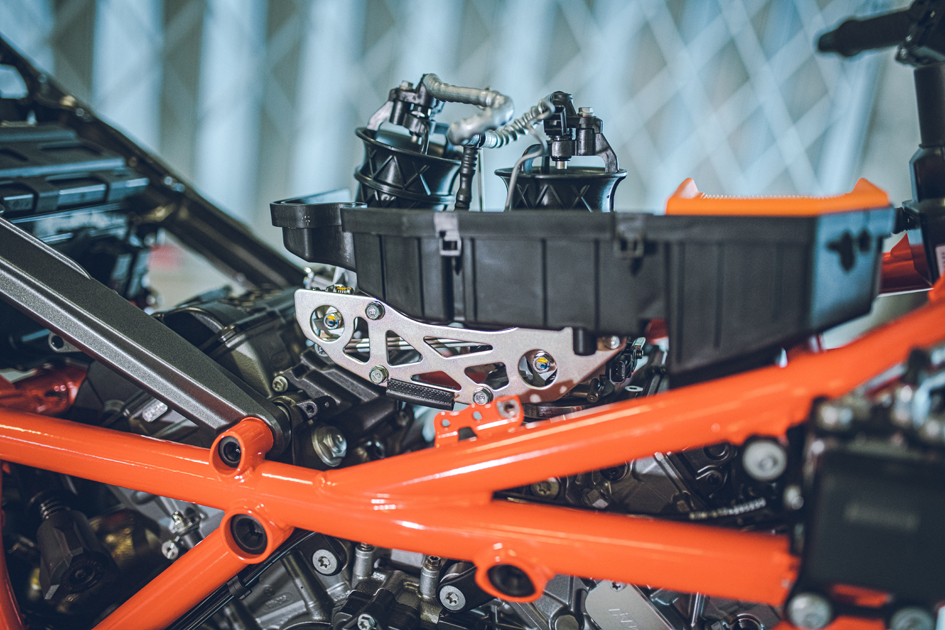 Rather accommodating
As soon as climb aboard the Beast, it's less imposing than it looks. If you've got long enough legs to handle the 835 mm seat height, the bike is rather accommodating. The riding position is natural and neutral, with the flat handlebars not too far forward. The 16 l fuel tank (2 l less than before) is quite narrow at the rear section, too.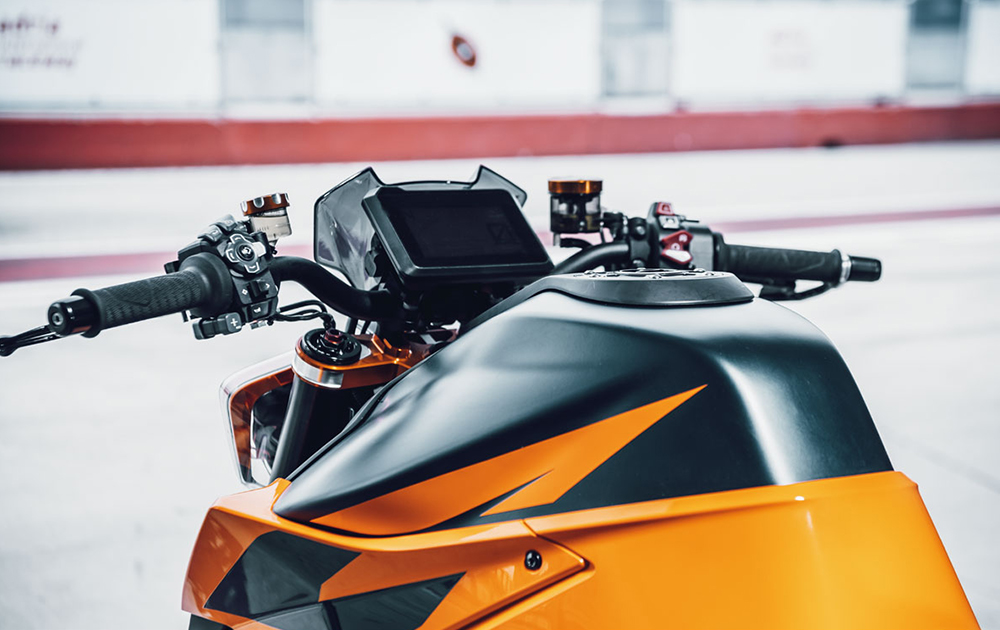 With the softest engine maps selected (Rain or Street), the 1290 Super Duke R's throttle response appears to be slightly smoother than before. After a fresh early morning start, our test ride brought us to a charming village on the Portuguese coast, where we could admire the beach and local surf spot over a strong coffee.
There was a bit of sand here and there on the road, so I treated the Super Duke R just like a touring bike. For a machine with such a sporty DNA, it remains easy to ride, and not intimidating at all. More than that, it's even comfortable when compared to other super-nakeds—thanks to the WP Suspension components and their progressive nature. I could see myself commuting to work on it.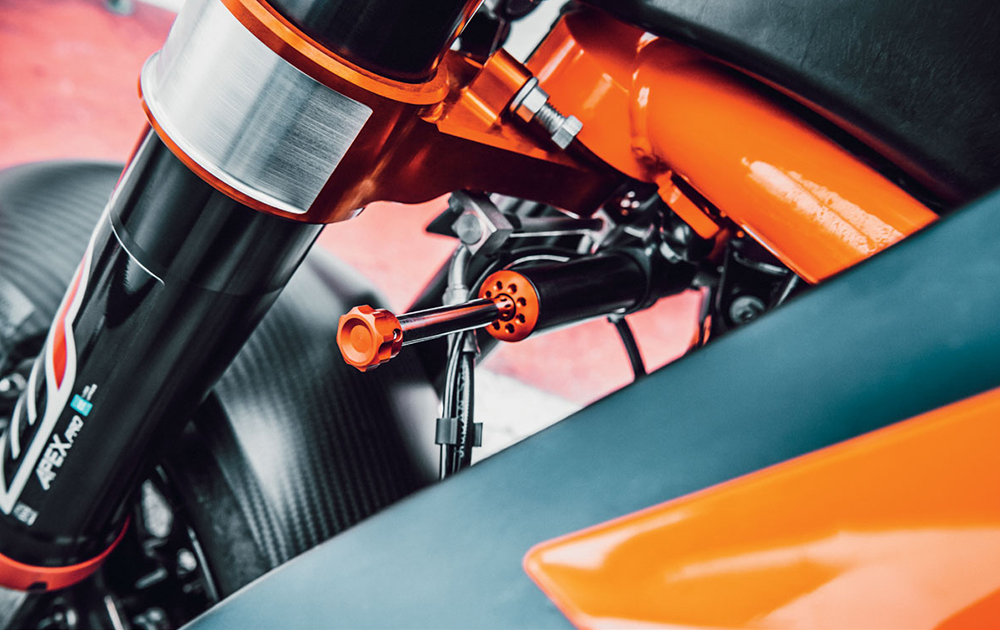 Things changed a bit after the coffee break, thanks to our KTM hosts. They know how to set a proper pace—so we could really evaluate the bike, and it didn't take long for us to see how much potential it has. Needless to say, to exploit all of it on the open road, you'd need to be a skilled, experienced and coldblooded rider.
Power, torque, handling; the 1290 Super Duke R ticks all boxes, and it's properly easy to manage, too. The engine, as expected, is a beast—with 100 Nm of torque already available from 2,000 rpm, you can whack open the ride-by-wire throttle in any gear, and off you go.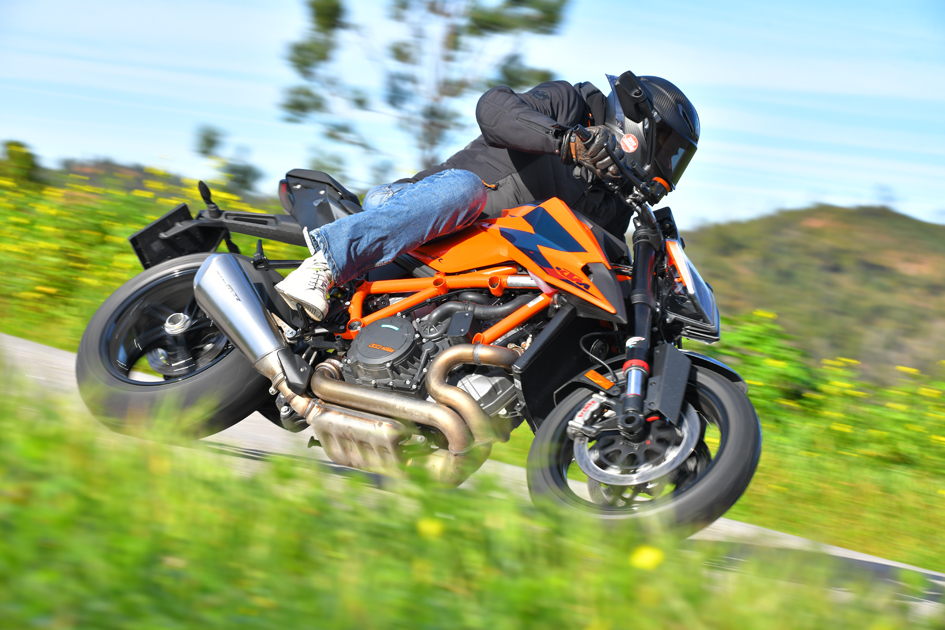 Pull-away performance is impressive, and on the open road, the instant connection between the throttle and rear wheel makes the KTM exit corners like a rocket. That's all down to the quality of the rear shock, the grip from the Bridgestone Battlax S22 tyres, and the refined electronics package.
It enters corners like a rocket too, thanks to a very trusty front end, and a riding position that gives you room to move around—especially if you've entered a corner a bit too fast. After a while, your only problem is speed; because playing with the Beast 3.0 will have you riding at speeds that might get you into trouble with the law.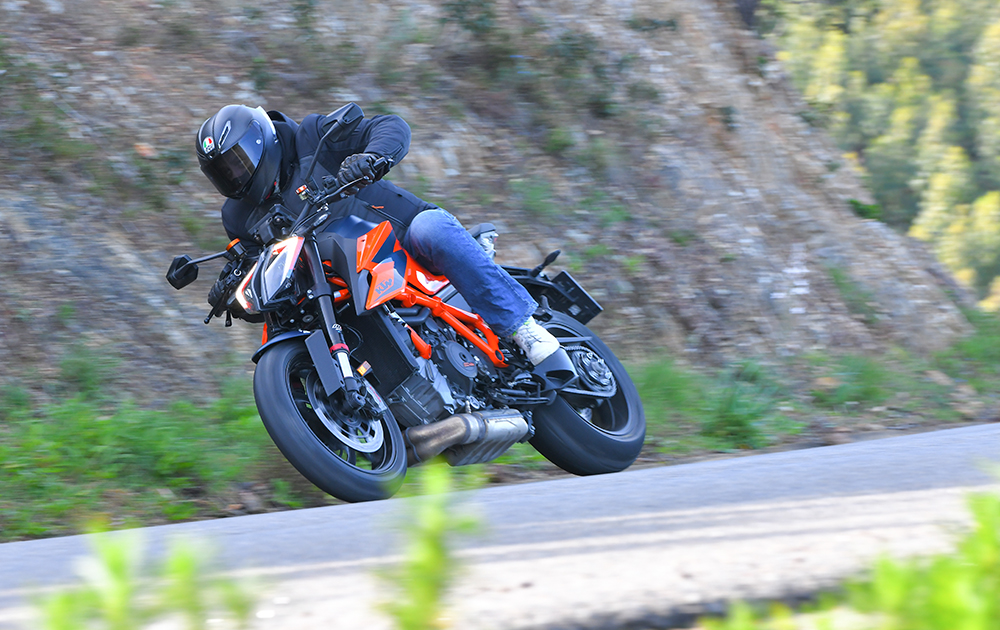 Speed isn't an issue for me, so it's safer to head onto a proper race track. Thankfully, KTM had planned six riding sessions on the fabulous Portimao race track, which, in some ways, is just as good as a roller coaster.
Hitting the apex
Portimao is just fantastic—it's fast, with a lot of gradients and many blind corners. You'd imagine that a proper race bike would feel more at home here, but for a naked, the KTM 1290 Super Duke R is as efficient as it is impressive.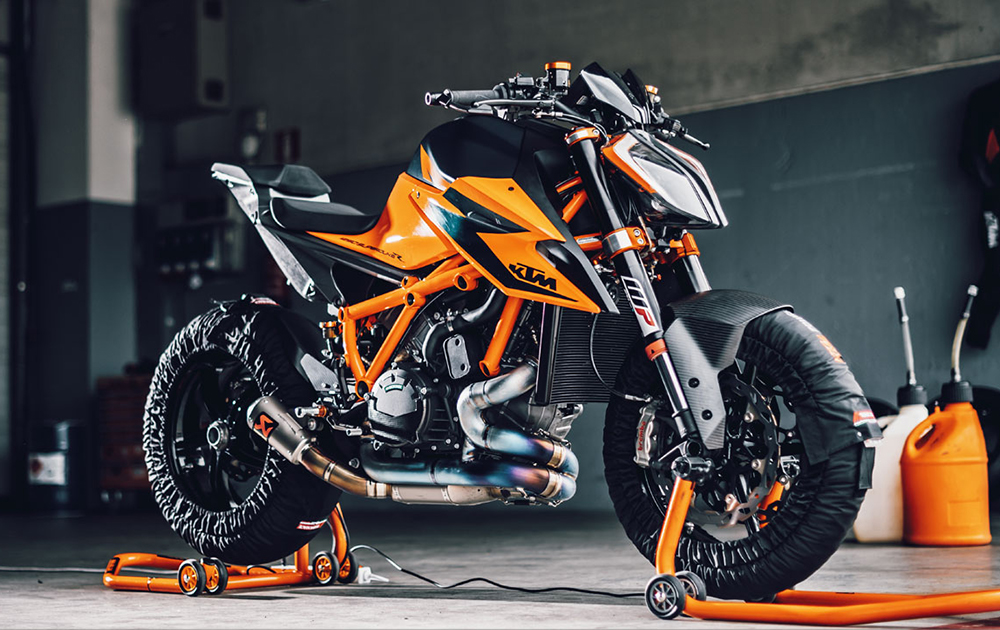 The first thing you'll notice is that, just like out on the road, the big V-twin engine is always ready to go. From second gear low-speed corner exits, to the pit straight, there isn't a single moment where you pray for more power.
The pit straight is particularly interesting. Before entering it, you're in a very long right-hand corner that morphs into a blind, uphill section, where you get up to about 150 km/h. After a long knee-down section, you hit a sort of tabletop in the straight—the front wheel lifts at 200, and you're in fourth gear all the way up to 210.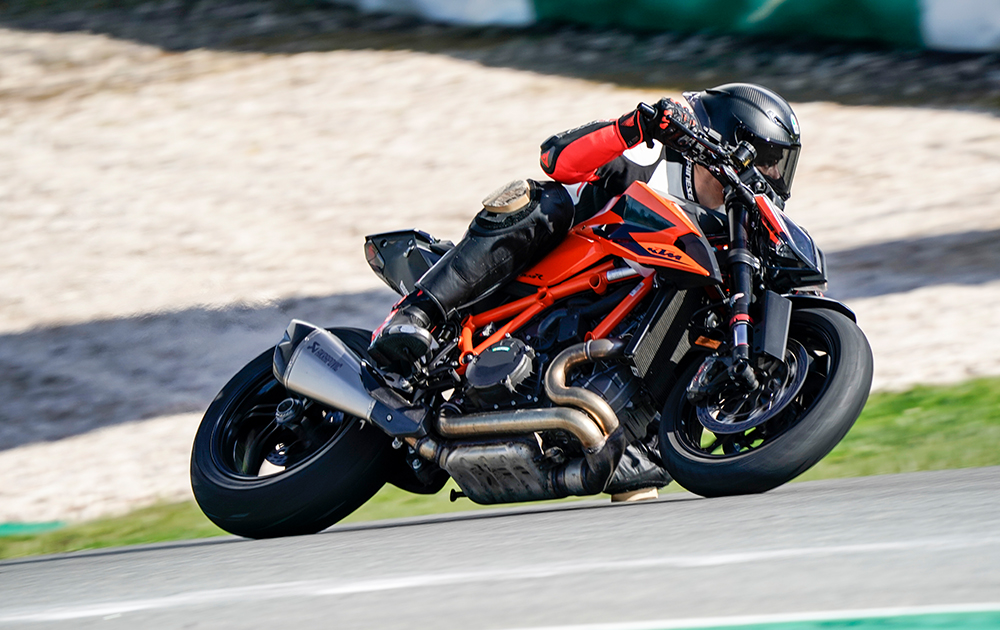 Gear into fifth and clamp down on the machine (because your legs are suffering from the wind pressure), and keep pulling up to 255 km/h. Then whack it into sixth, and you have a nice downhill section until you enter corner one; a third gear corner. Thankfully, those Brembo Stylema brakes make sure you don't miss the apex.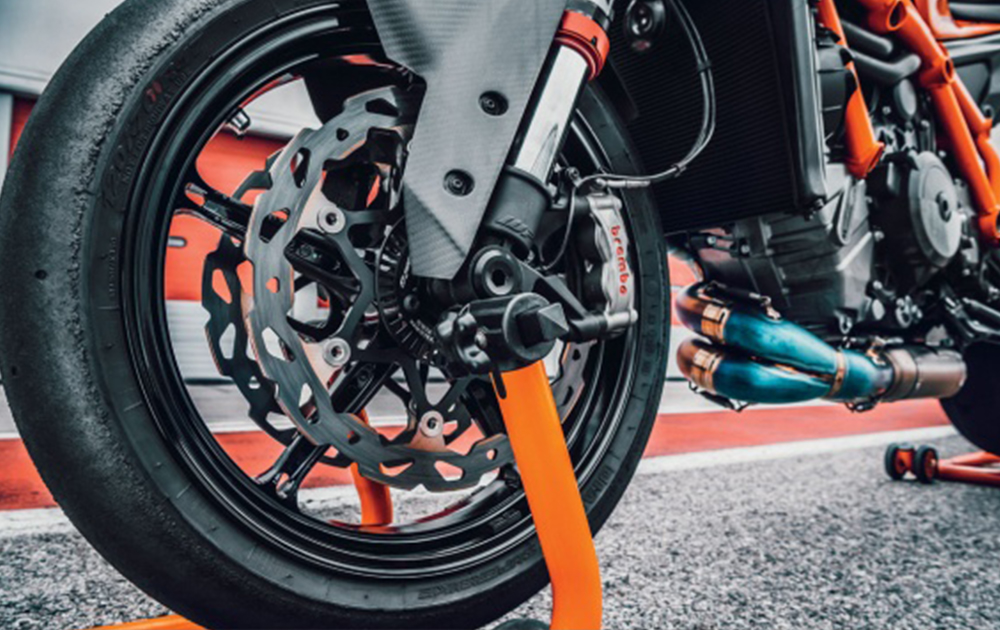 Lap after lap, the 1290 Super Duke R impresses with its engine. The front end is very solid too; you can consistently opt for an aggressive corner entry style, and the KTM will handle it well. Ground clearance is also good, and was not a problem on the day—unlike when I tested the 2017 model at Losail, three years ago.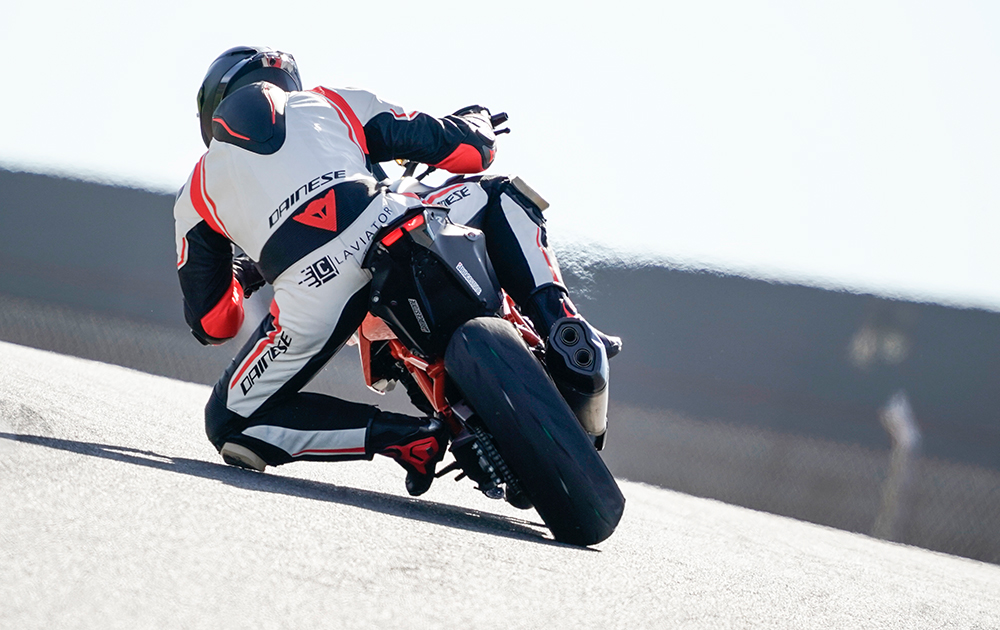 Just like on the road, the Super Duke R is sensitive to even the smallest settings on the track. For a proper track-day experience, you'll need time to adjust the throttle response and traction control to a level that you feel comfortable with. I picked up a bit of rear suspension give on the low side, and felt the stock Bridgestones take strain under high torque loads. And the gearbox doesn't always shift as quickly as I'd like.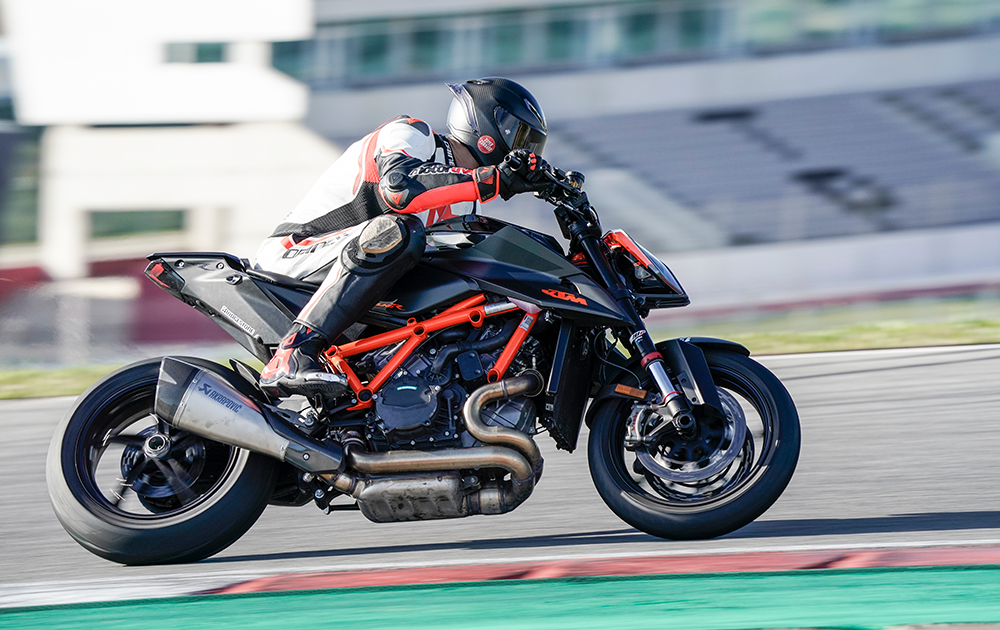 But the fun factor is always there. And the Super Duke R will always be easier to ride and more versatile than a proper superbike, while being more efficient on the road, and nearly as good on the track.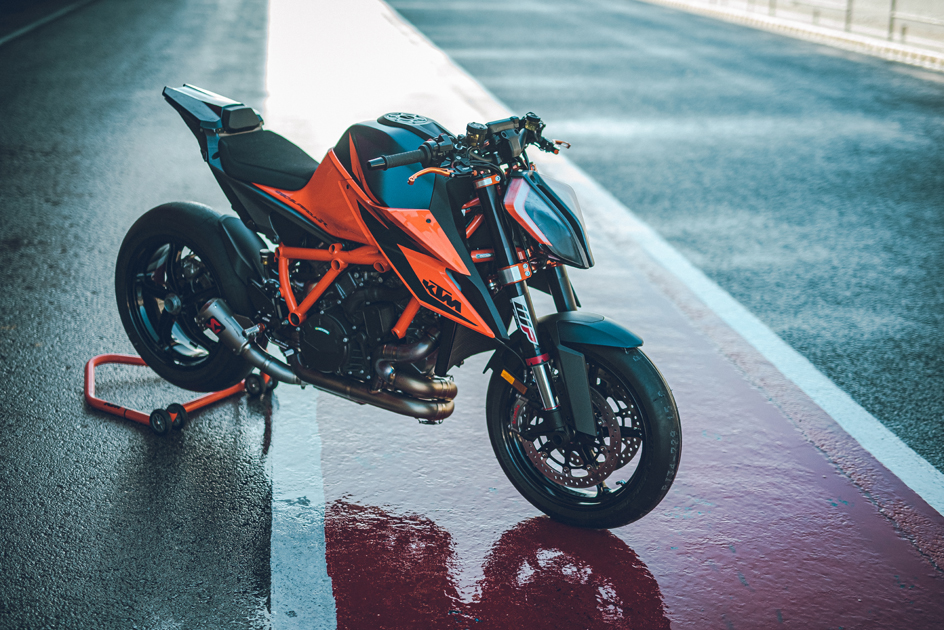 It won't take long for the KTM 1290 Super Duke R to have competition in the 200+ hp naked segment. The Kawasaki Z H2 and the Ducati Streetfighter V4 will surely give it a run for its money. But in terms of sheer hooliganism and fun, this Austrian beast is more than ready to respond.
For more information visit – www.ktm.com/za