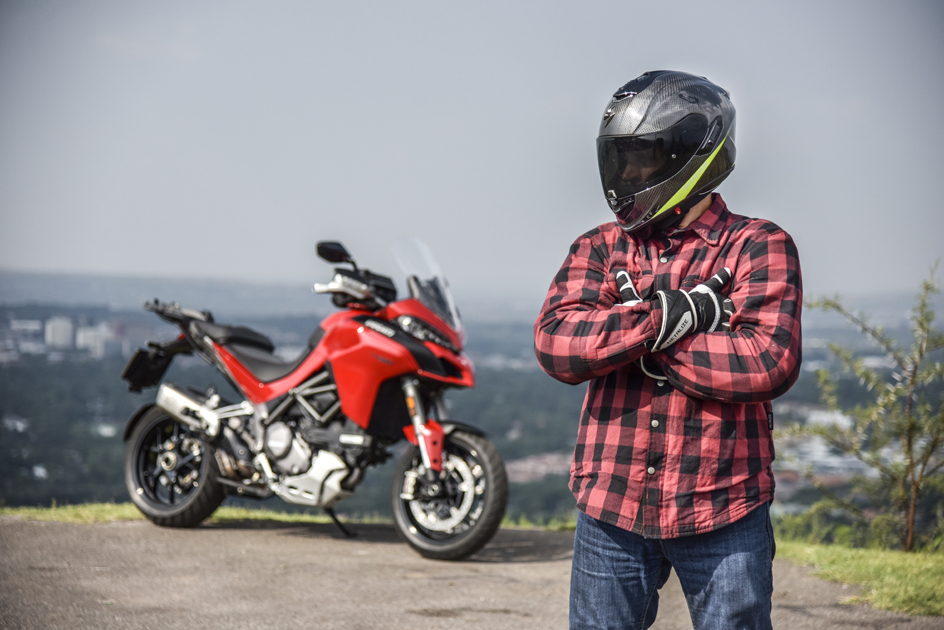 Being an active motorcyclist, I am used to debating and answering questions. The most common question we encounter is, you've guessed it, "why do you ride?". Over time, I have consoled myself with the fact that those who ask this kind of question, very seldom understand the answer anyway.
In lieu of this fact, I have over time, actually toned down my defence to a simple "It's my way of life" kind of answer. No need bothering with long, entertaining, descriptive answers. That being said, what intrigues me the most about motorcycling, is watching the tribe that actually do participate. Being a people's person, I am equally as intrigued with motorcyclists than with motorcycling. My simple conclusion? Although you become part of a tribe to belong and fit in, there is still the desire to stand out, to be different!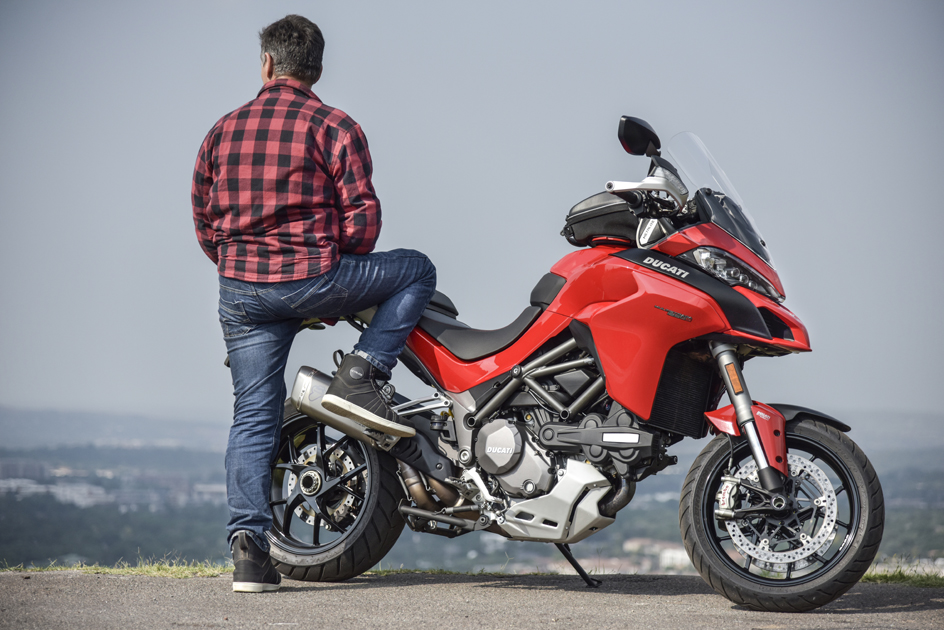 For this very reason, you get many different makes, types and styles of two-wheeler. It is no different with the kit or riding apparel that we choose.
Following is a short article about some really cool, individualistic rider gear most suited to the urban warriors on their naked/retro bikes that roam from coffee shop to coffee shop in search of their tribe, their own kind!
The major thing about rider gear usually is that it looks like rider gear. Manufacturers and designers must be forgiven for this because there are a certain minimum requirement and a certain look that goes along with it. Aspects like safety have to be factored into the design, so getting that casual look becomes harder to achieve.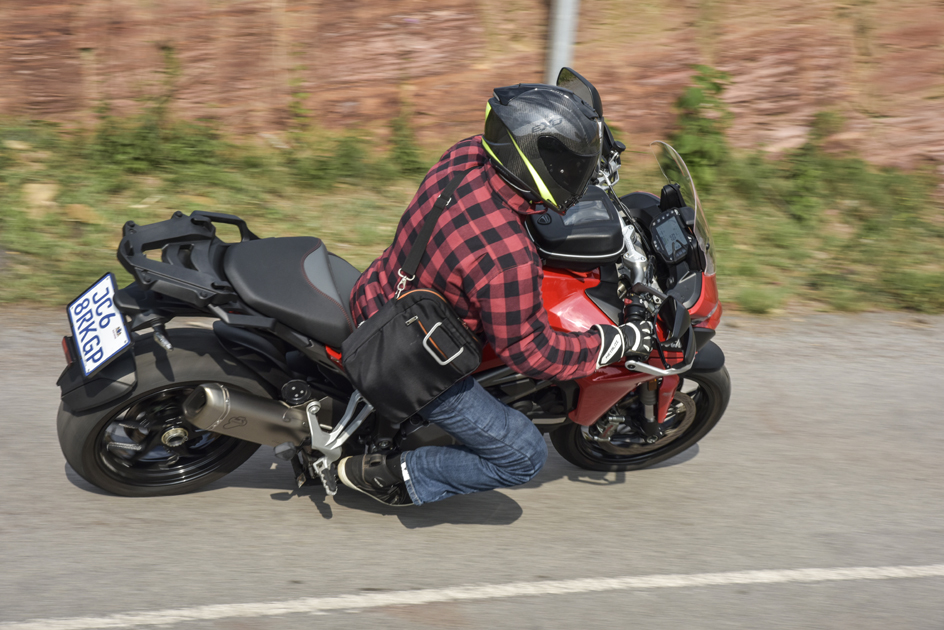 Companies like Metalize (who employs locally based development) have been pressing hard to change this, to find that breakthrough, to make rider gear look like normal casual wear, instead of making us look like "cash in transit", armed guards!
We will briefly touch on three pieces of kit to emphasize this statement.
Metalize 809 Tech Riding Shirt
This is a very exciting addition to the Metalize protective range, made specifically for those who want to walk into a coffee shop and just look cool, but not necessarily like "Captain Kid", the cartoon hero. The shirt looks and feels like a normal, long-sleeved "check" pattern offering. Yet this one is manufactured from heavyweight, woven cotton and features removable, CE-Certified shoulder, elbow and back protection. The entire inside of the shirt is also lined with Du Pont Kevlar for ultimate protection. The closing zip is a high-quality YKK product and all buttons are from high-quality steel. Incorporated into all of this is arguably the most important feature, which is that it makes you look really really cool.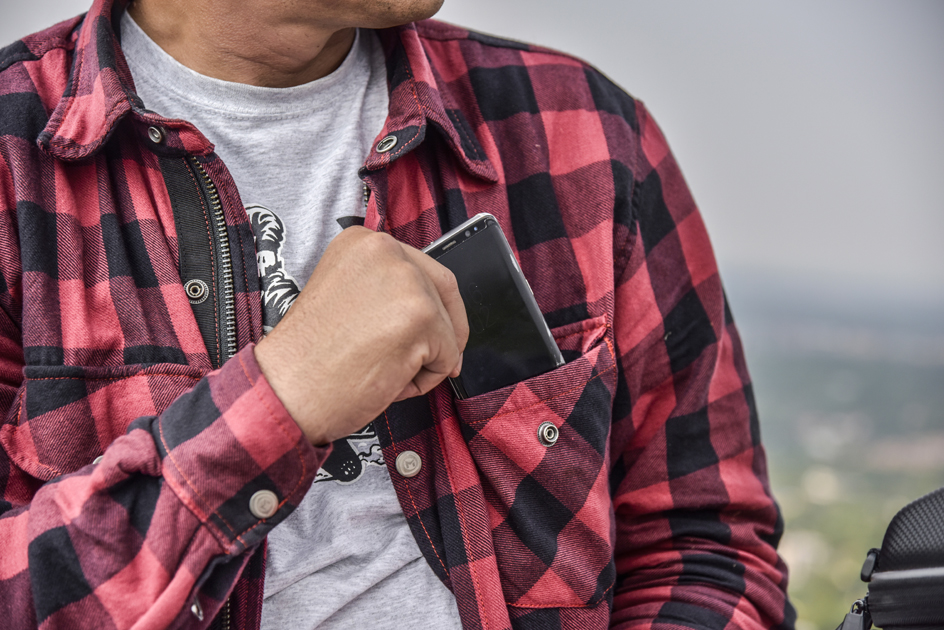 Colours available are red/black, grey/black, charcoal/black and blue/black. For what it offers, the shirt feels very nice on the skin and is about as warm (or cool) as any long sleeve, button-up casual shirt. So, ultimately there is a small price to pay for looking cool and being well protected in the event of an "urban spill". The Tech Riding Shirt sells for a recommended retail price of R2100. Available sizes range from Small to 5XL. Being quite affordable, you can be forgiven to own one in every available colour.
Metalize Genesis Riding Jeans
Protective riding jeans is not something new. They have been around for a few years and are very popular amongst the discerning motorcyclist. What Metalize did, is to give it a very cool, understated styling that makes them look like normal jeans. There are quite a few different styles and shades available, satisfying most tastes. I wear mine regularly to work and play – if one can call what I do "work".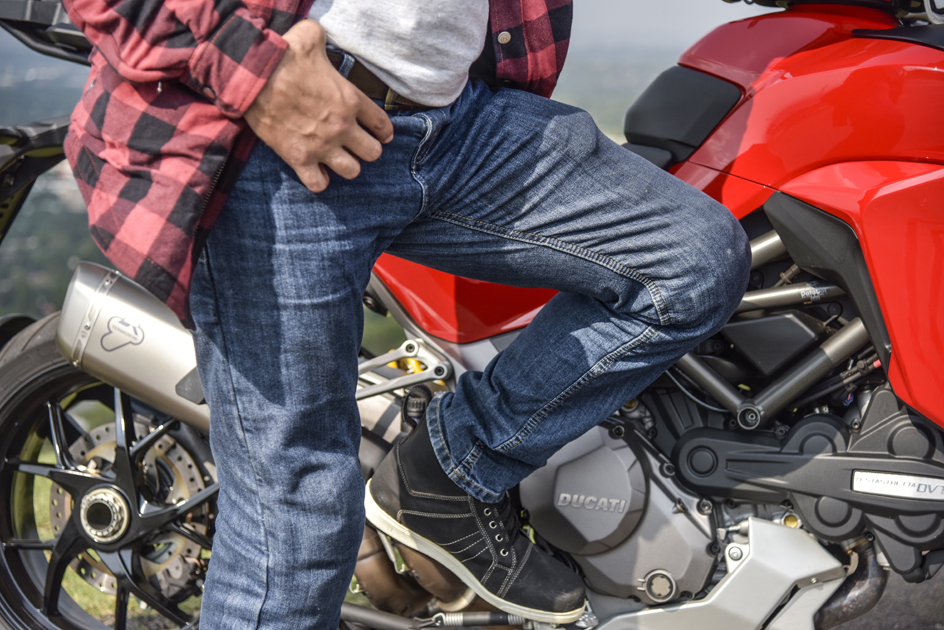 They feel like any normal jeans, yet they look more stylish and the quality is that of expensive "boutique" type jeans. In the protection department, they certainly get the job done.
For the technically minded, they are constructed from high quality, durable 12 oz stonewashed denim with DuPont Kevlar in high impact areas. CE certified knee protectors come fitted as standard and can be removed by those who simply want to wear them as a stylish alternative to the "run-of-the-mill" shop jeans.
Despite all the features, they can be machine washed and dried. Sizes range from 30 to 44 and they come in 5 different styles. The one featured in this review is the "Genesis" design, and they are my favourite choice. They retail for R1900 which positions them well against similar alternatives from different brands.
Metalize Casualtech Rider Shoes
"Sneaker" type riding shoes is also not a new concept. Companies like BMW have pioneered this concept with great success. In the case of Metalize, they feature water-resistant, leather uppers, reinforced toe, heel and malleolus areas and a water-resistant rubber outsole.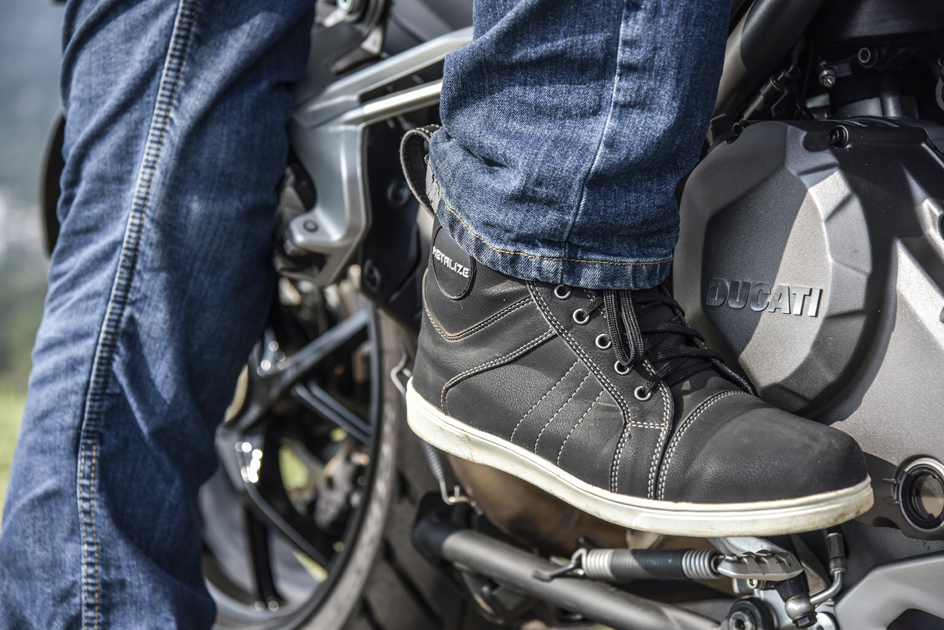 So far, I have used them in diverse conditions, including rain, dust, mud and hot, dry weather. I have found the soles to offer good grip in all these conditions. There is not a day that goes by, that I do not get complimented on the looks. People find it hard to believe that something this "normal" is packed with so many "under the skin" features and rider-specific advantages. My favourite feature is that they feel very comfortable and plush underfoot, similar to specimens that cost a lot more. They retail for R2200 which prices them very well compared to the competition. All the normal sizes are available. As with the jeans, I wear these rider shoes almost daily, going about my business like any "normal" city slicker.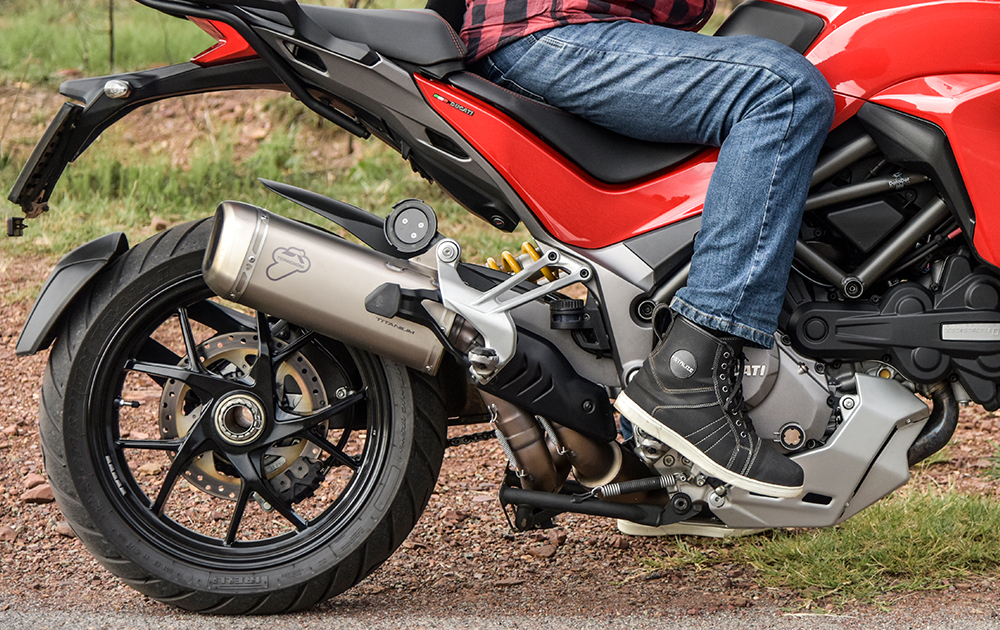 Having said this, I must mention that an interesting situation played out on my personal Facebook profile recently, after showcasing the Ducati Multistrada, wearing the exact kit featured in this article. One of my good, experienced riding buddies commented that it was best for me to not be too much of a hooligan aboard this iconic bike with the "casualness" of my attire. He had no idea that they were proper pieces of riding kit, as they appeared to be normal clothing. This, off course, is a big compliment to the manufacturer, as this is exactly what they aimed to achieve in the development of their range.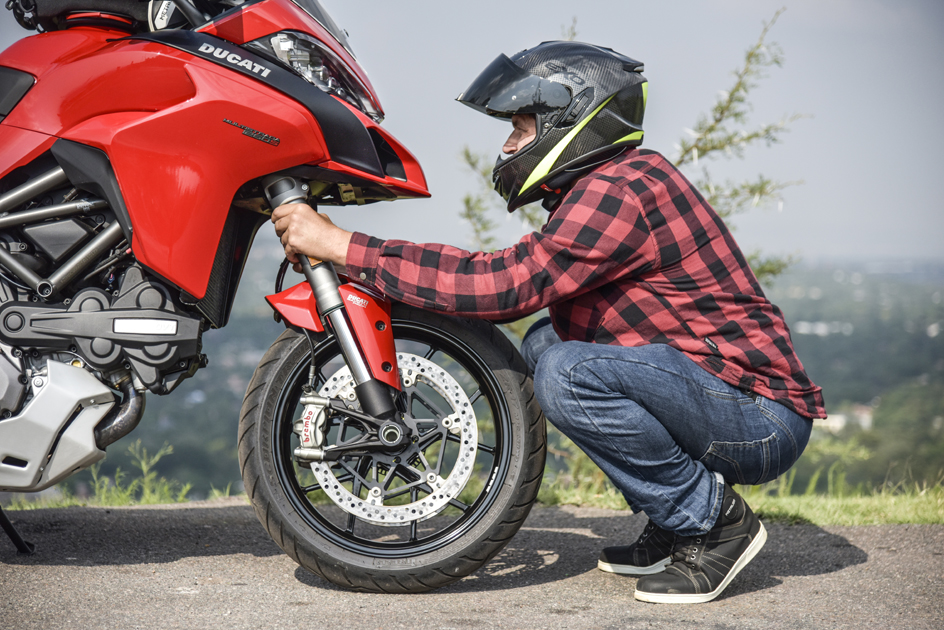 In conclusion, I will recap my opening statement; I ride because "it's my life". Yes, it is what I do, I have my reasons for doing it and I want to do it for many years to come. That is why any responsible motorcyclist, whether "urban warrior" or "countryside conqueror" rides with the correct, relevant protection. Yet, now more than ever, there is almost no penalty for looking cool, feeling protected and comfortable at the same time.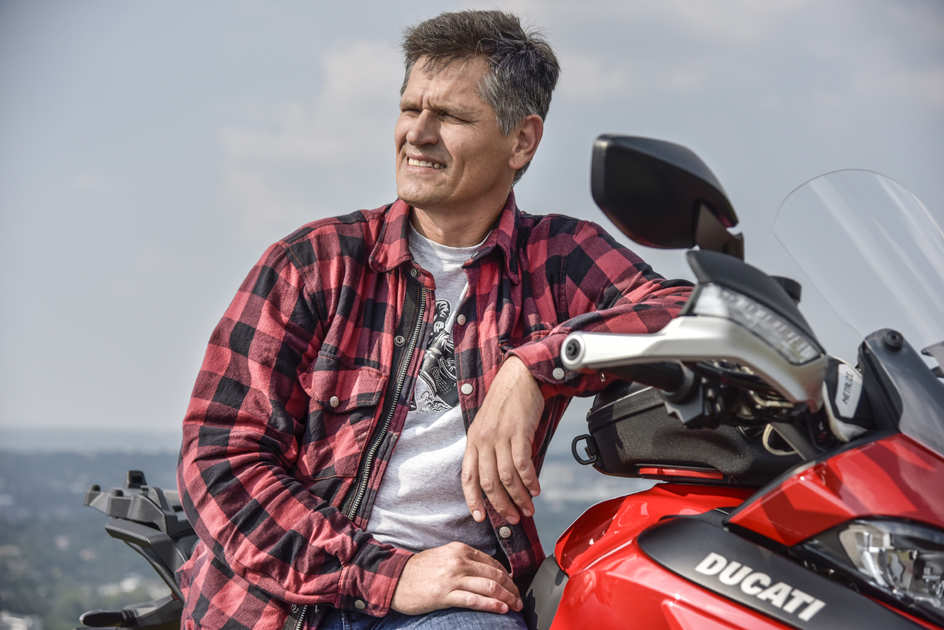 Do yourself a favour and give these products some serious consideration before your next purchase. For more information visit: www.facebook.com/Hendersonracingproducts