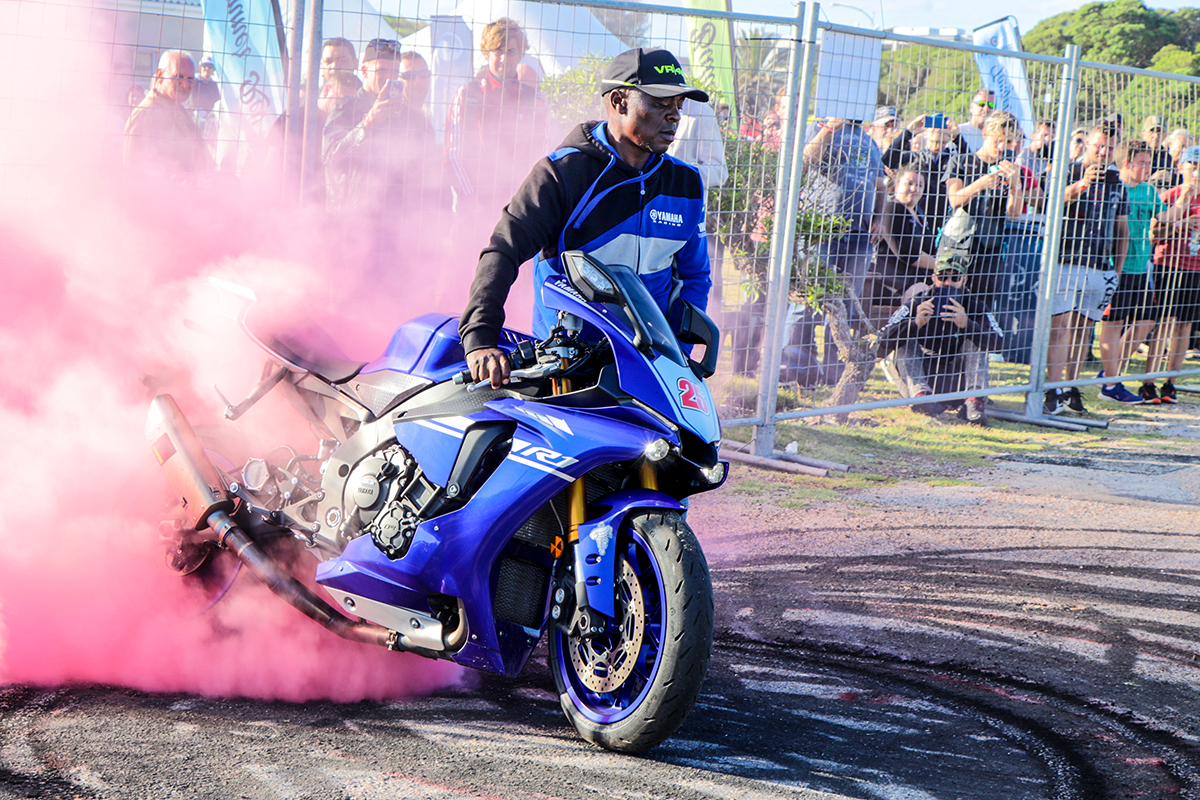 The first stop on the Bike Fest™ tour transformed Jeffrey's Bay into a rocking and riding festival as biking elite, families and general festival-lovers descended on the coastal town from 28 February to 1 March. Jeffrey's Bay Bike Fest™, held in partnership with Kouga Municipality, was the ultimate start to Africa's biggest biking festival this year.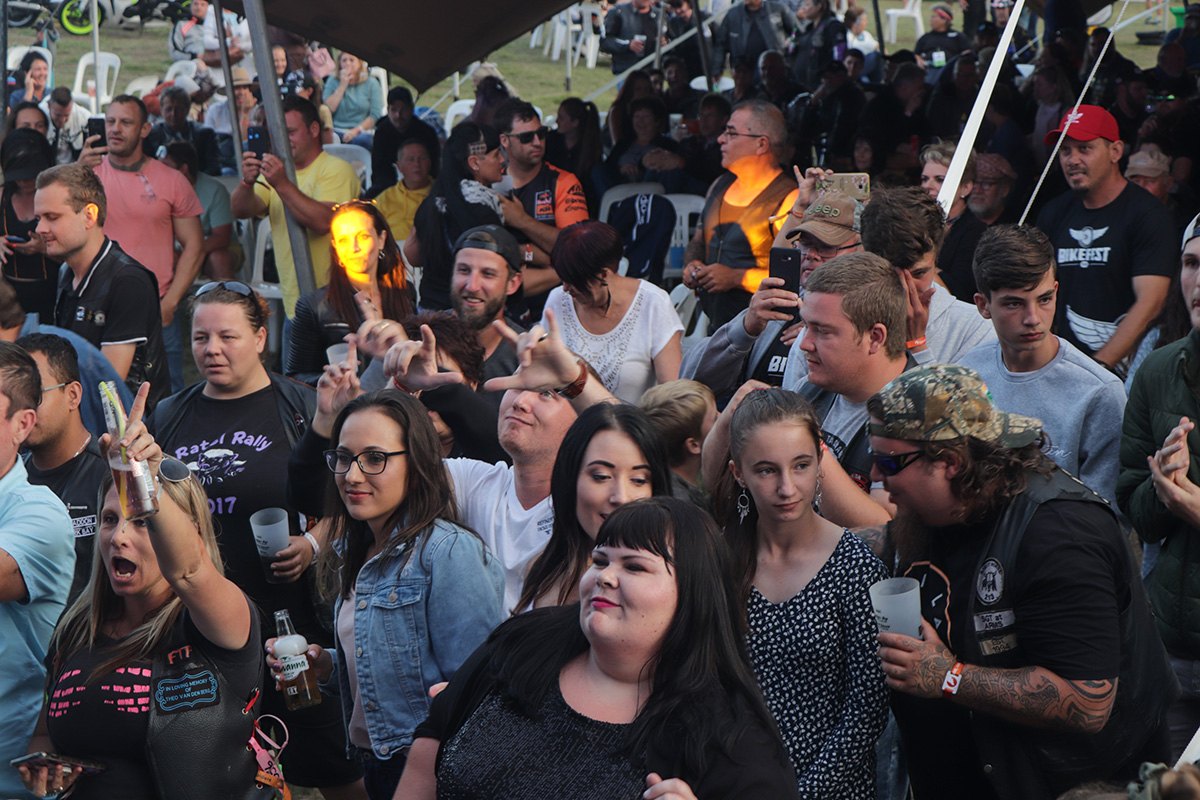 "We couldn't have asked for a better way to kick off the South African Bike Fest™ series," said event organiser, Vicky Wentzel – the owner of Wozani Africa Events and co-founder of Africa Bike Week™ & South Coast Bike Fest™. "The atmosphere has been incredible with crowds of people streaming in from all over South Africa. The audience really responded to the programme line-up which included the best biking products and stunts, endless retail and dining options, as well as some of the country's most talented musicians. Jeffrey's Bay is a really an ideal host for large-scale events, with bikers taking advantage of the area's stunning outrides and hospitality."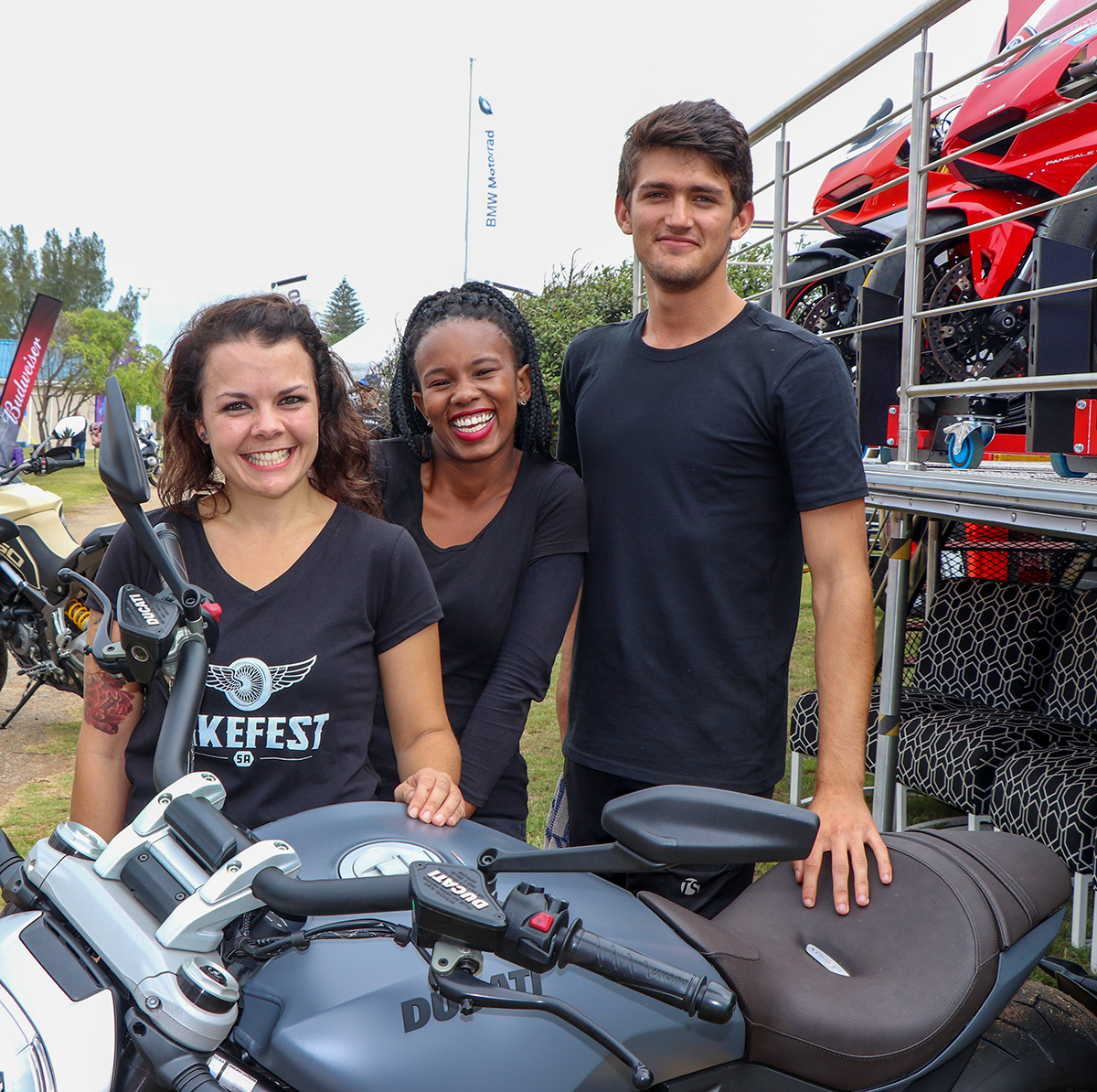 Wentzel extended thanks to all sponsors involved, with special mention made of LM Radio for its extensive radio coverage of the event.
Some of the Jeffrey's Bay Bike Fest™ highlights
Visitors in search of extreme biking action found it all at Jeffrey's Bay Bike Fest™ with the most daring stunts and wheel-spinning action in the Experiential Energy Zone. The site featured the electric Le Riche Brother Stunt Riders show and non-stop antics by the Alfred 'King Donut' Matamela.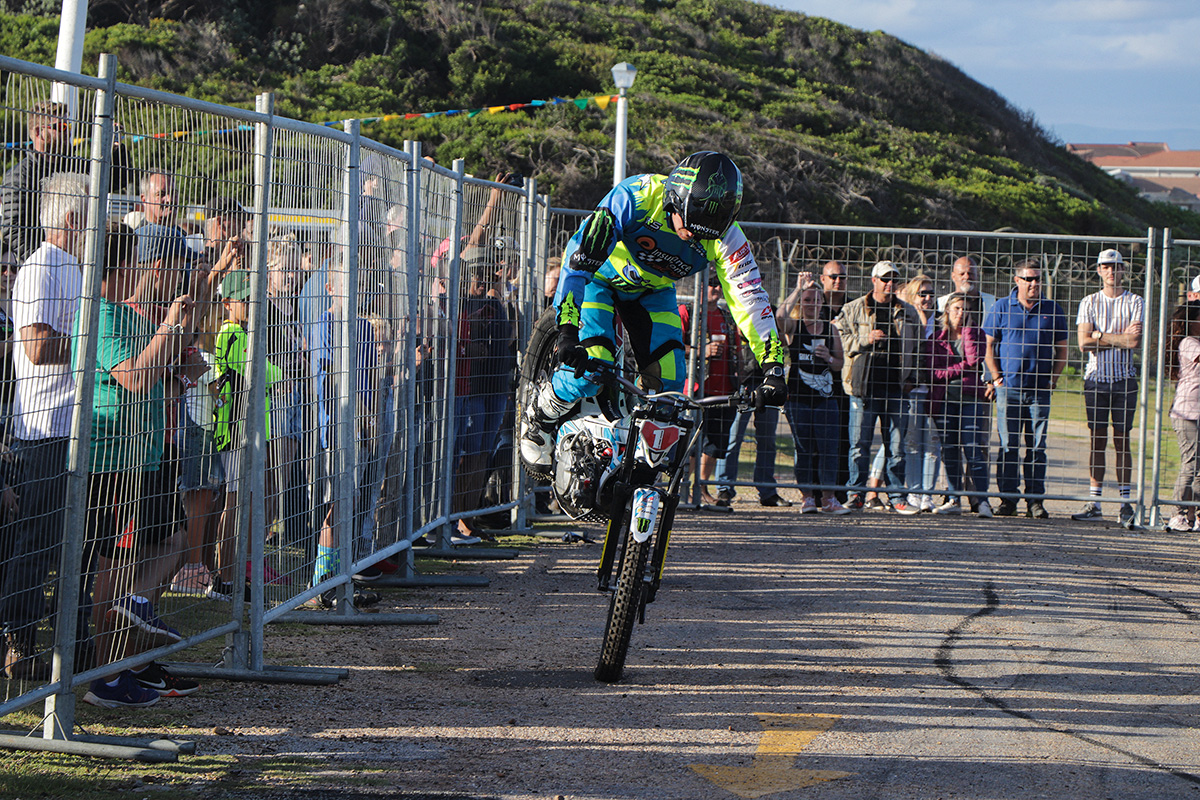 Those looking to experience more of the stunning Kouga Municipality tourism sites were encouraged to try the J Bay Explorer Bike Route – an official route guide listing all the hottest places within 60km of the Jeffrey's Bay Bike Fest™ location. Chilled vibes and great food continued at the Main Bar, Craft Beer and Gin Garden, and the Ducati Food Village located at the venue site. And the final day welcomed the municipality's honourable mayor, Horatio Hendricks, alongside local event organiser and biker, Dean Gilbert, leading the Mayoral Mass Parade. Preceded by the Brigade Brass Band, clubs got to fly their flags all in support of the Benevolent Fund.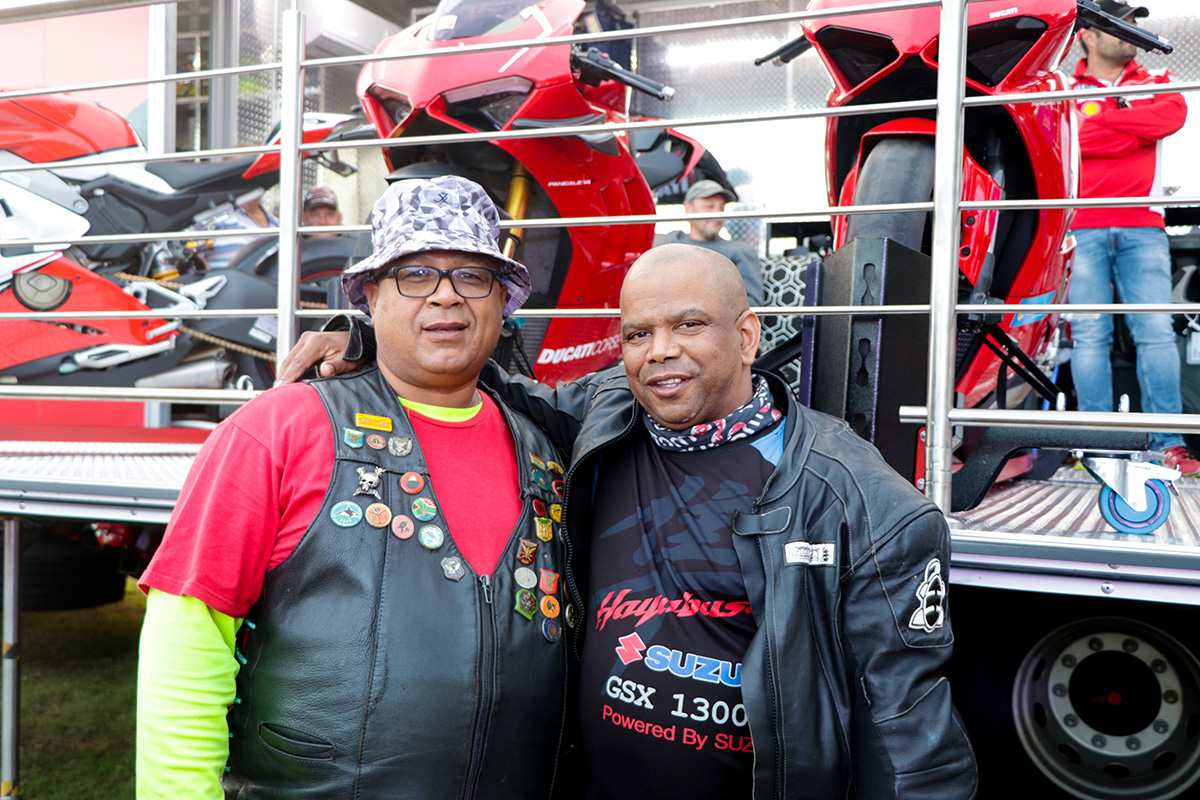 Keep on rocking
Music lovers were treated to a weekend of non-stop hits across every inch of the festival venue including Street Vibes featuring Marching Brass Bands. The Bike Rocker Stage was the base for the incredible the Bike Fest SA Battle of the Bands, as well as a musical line-up featuring South Africa's most iconic names in music. WONDERboom, Koos Kombuis, Mean Mr Mustard, Roan Ash, Early B and Biggy were just some of the legends that rocked the crowds.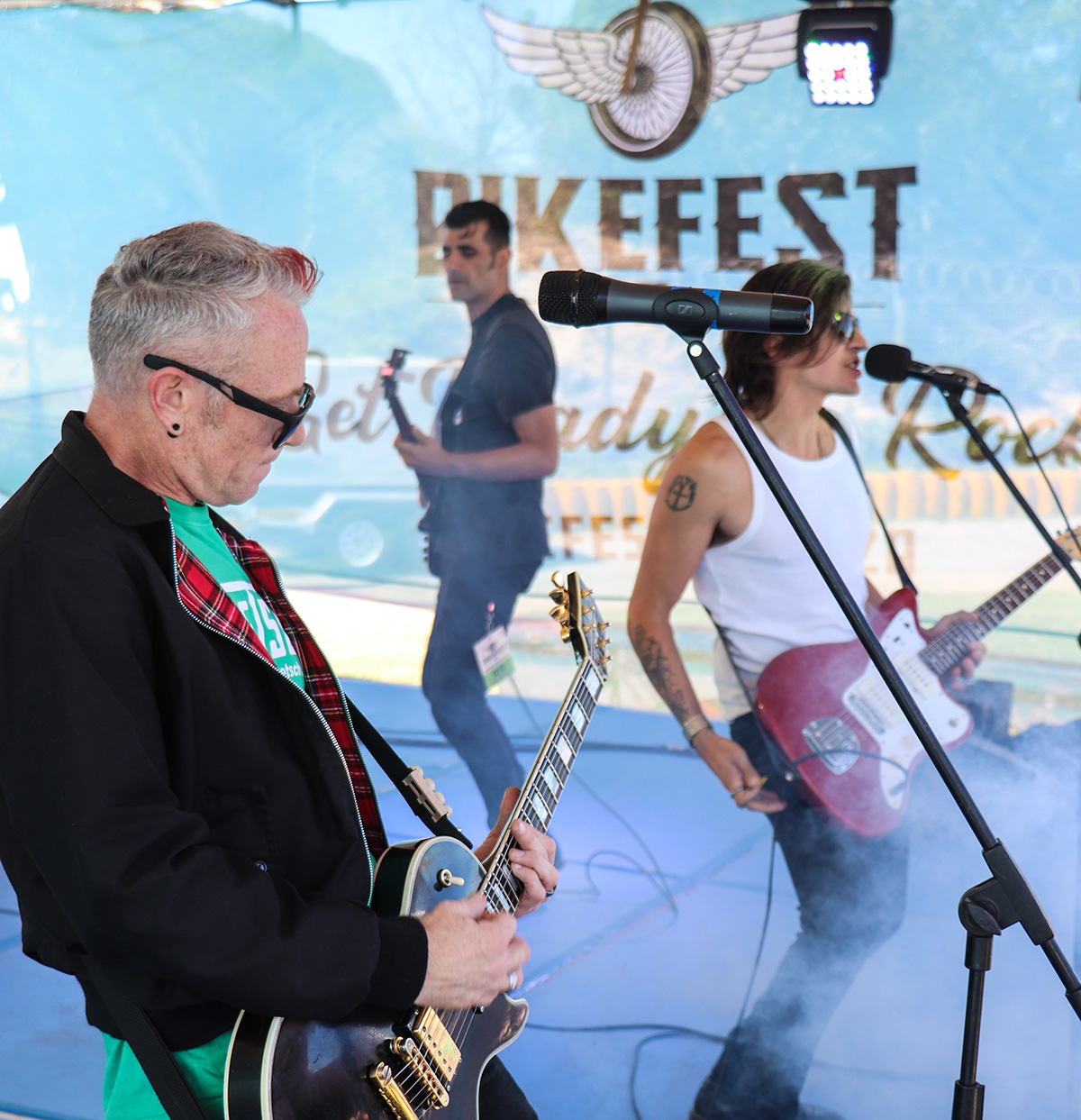 Local talent was also given a platform at the Jeffrey's Bay Bike Fest™ Talent Search Competition held on Friday, 28 February at the Bike Rocker Stage. The best local artists in singing, dancing or rap performed in 4-minute time slots and, after judging was finalised (50% public vote and 50% panellists), the Best Overall Artists was announced. Andre Ludik and Chris Beer were definite crowd favourites, walking away with the R15 000 cash prize.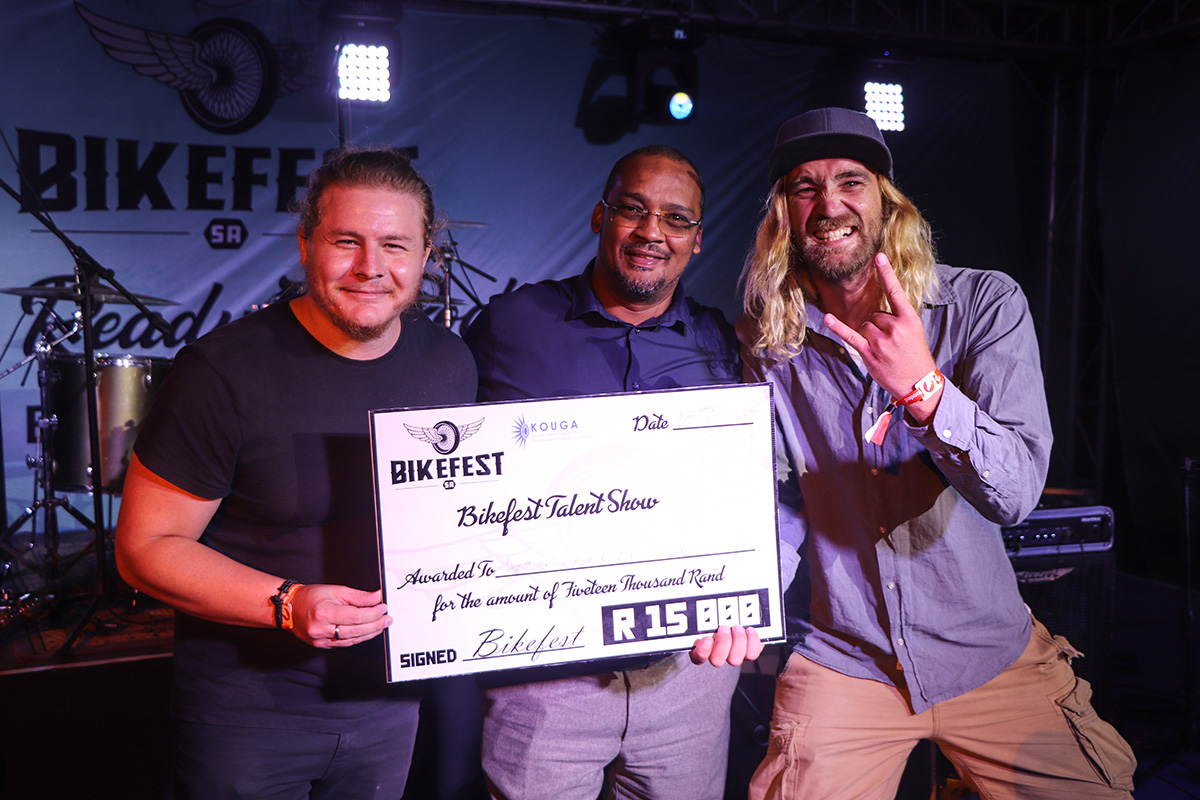 Commenting on the event, honourable mayor Horatio Hendricks of Kouga Municipality, said: "Jeffrey's Bay is so much more than just a holiday destination. It's a community of energetic, co-operative people who want the town to prosper. We believe events such as Jeffrey's Bay Bike Fest™ can help us grow our brand as well as theirs. We look forward to this being a long and happy partnership!"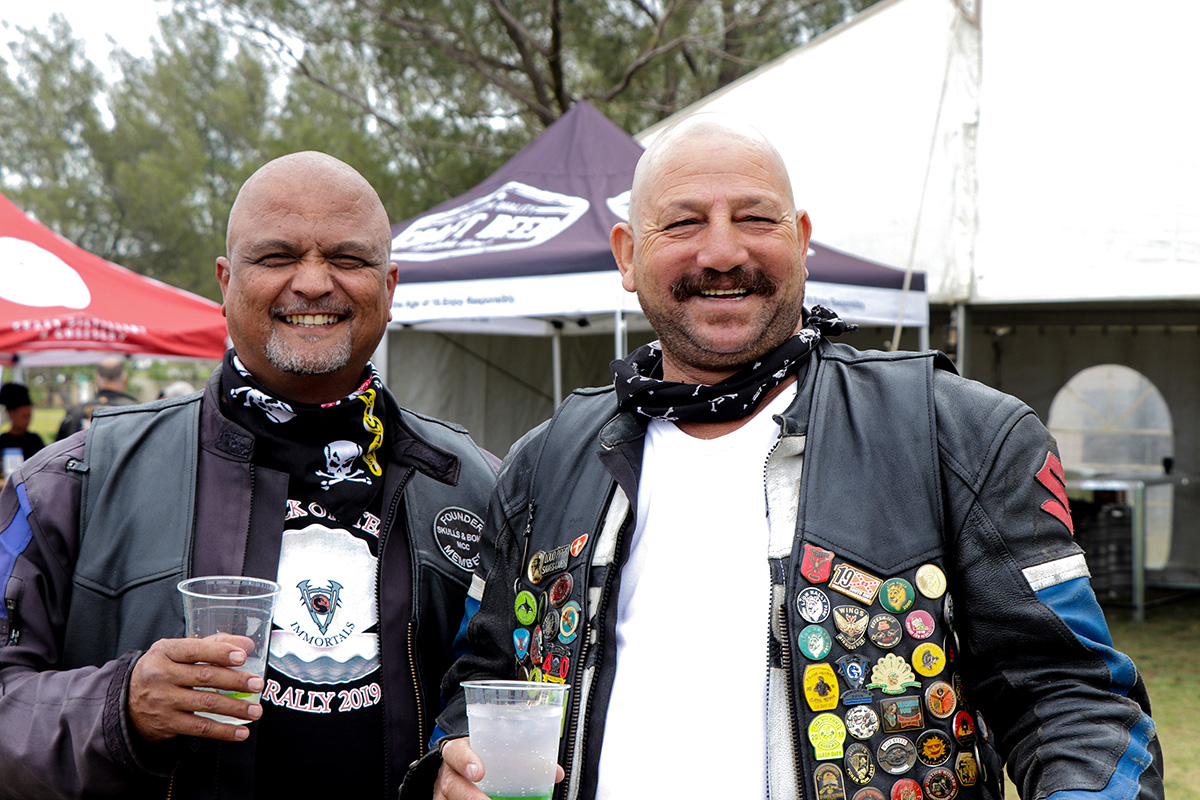 Don't miss out
If you didn't get to experience all the rocking and riding action at Jeffrey's Bay Bike Fest™, have no fear because there are still four more premier biking installations to come! Next stop is South Coast Bike Fest, Port Edward, so check ou – www.bikefestsa.co.za to book your tickets and accommodation now, or visit the 'Bike Fest SA' Facebook and Instagram pages for all the latest updates.
Bike Fest SA event partners
Bike Fest SA 2020 partners include BMW Motorrad, Harley-Davidson® Tyger Valley, Harley-Davidson® Durban, Harley-Davidson® Gold Rand, ROC Harley-Davidson®, FAST KTM, Ducati, ZA Bikers, Superbike Magazine, Bike SA Magazine, LM Radio, Harley-Davidson® Insurance Services and Monster Energy.
Bike Fest 2020 Countrywide Schedule
South Coast Bike Fest, Port Edward
25 to 27 April 2020
Port Edward, Ugu District, KwaZulu-Natal
Clarens Bike Fest
24 to 26 July 2020
Clarens, Free State Province
North Coast Bike Fest, Ballito
4 to 6 September 2020
Ballito Beachfront, KwaDukuza, KwaZulu-Natal
West Coast Bike Fest, Langebaan
23 to 25 October 2020
Langebaan, Western Cape
For more information visit – www.bikefestsa.co.za