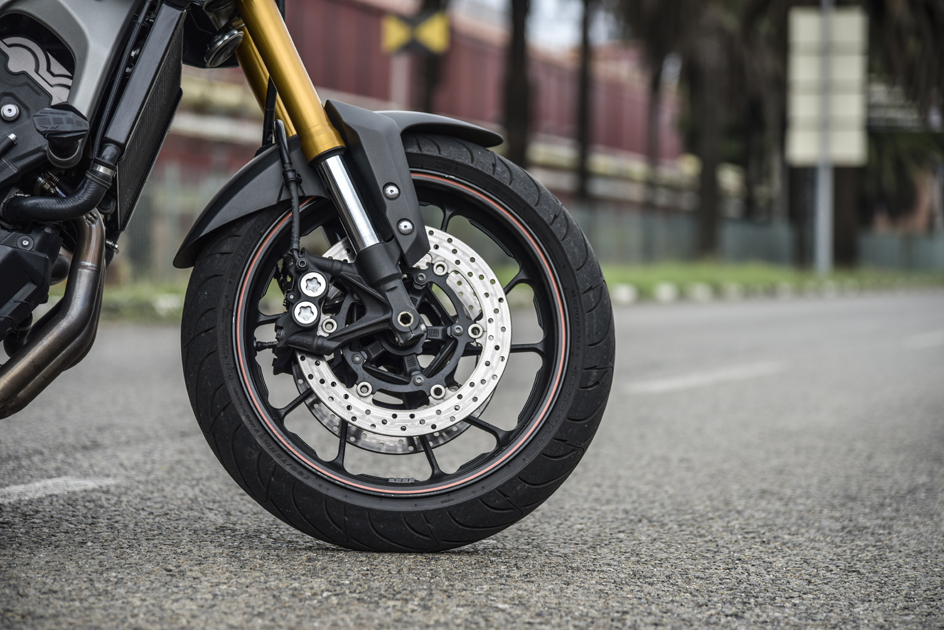 I was recently in desperate need of an everyday tyre, one that would not only tick the 'sporty' box, but also go the distance. When you're shopping for new tyres, you really need to think about what kind of riding you do, and where your rubber spends most of its time rolling.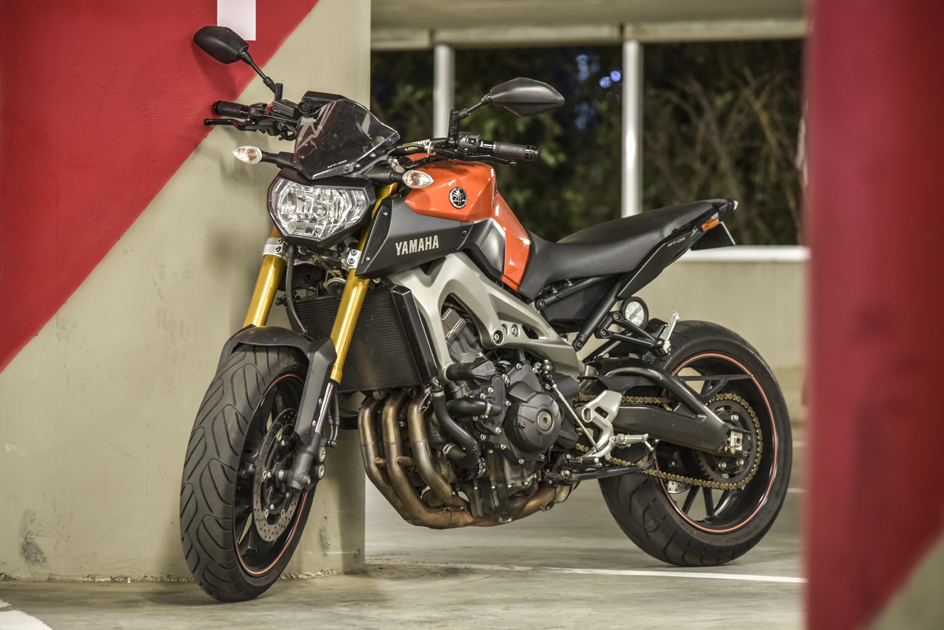 Although I really enjoy my sporty rides, the fact is that I spend ninety per cent of my riding time commuting, with the odd weekend shenanigans. There is truly nothing exciting about my daily rides; they consist of long highway stints, greasy back roads and, recently, major thunderstorms.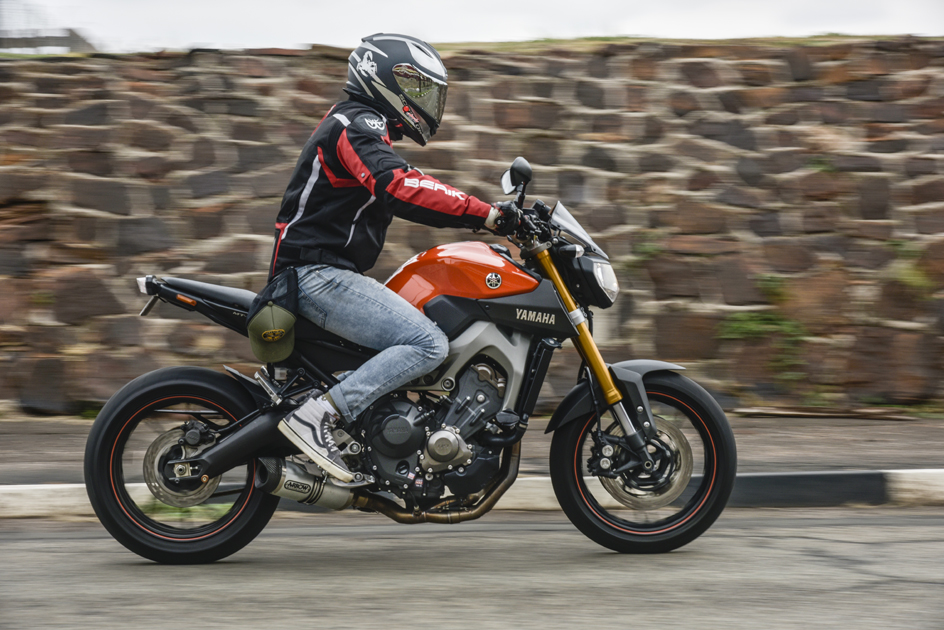 After having a think about which tyres would meet my daily needs, I met up with our good friend Mark Henderson, owner of Henderson Racing Products (South Africa's official Dunlop distributor). Mark took me through Dunlop's tyre offerings and gave me his two cents' worth.
When it comes to tyres, we all want the same things: better performance and longer mileage. Dunlop claims maximum versatility with the Sportmax Roadsmart III tyres; sporty grip, exceptionally high mileage, superb wet weather performance, and great braking stability.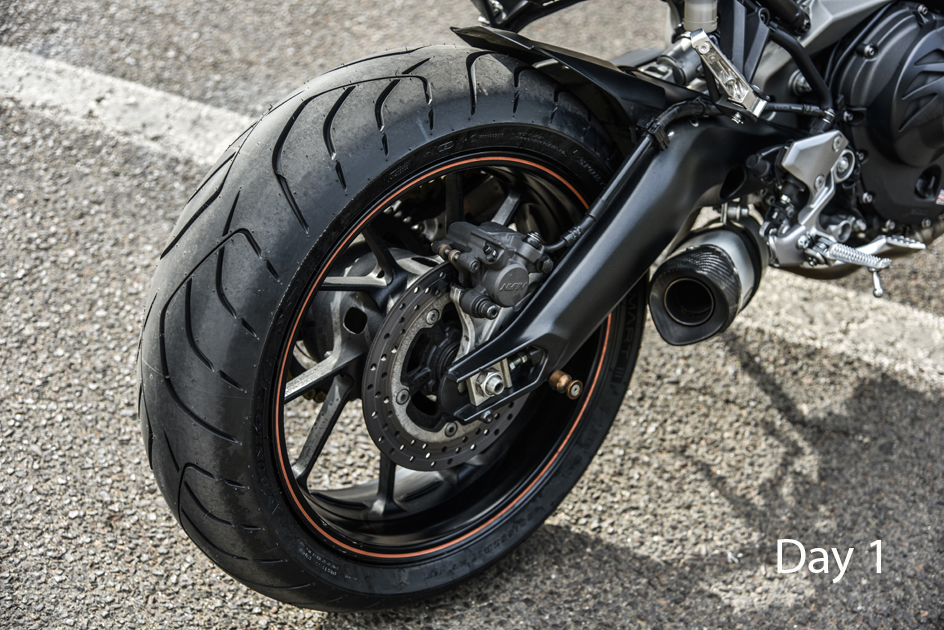 Dunlop's engineers saw room for improvement on the Roadsmart II, but also a chance to take the lead in the sports touring segment. To reach their goal, they changed three main things: the carcass (that's the internal layer of the tyre), profile and tread. So how do these all translate into riding in the real world? Let's find out…
Riding impressions
6,000 km down the road, the Roadsmart III has made me feel right at home on my Yamaha MT-09. Urban riding throws a whole load of different situations at you; bad drivers and sometimes oily situations means that you need something grippy under you. The Roadsmart skips across all of the imperfections you might come across on a daily commute.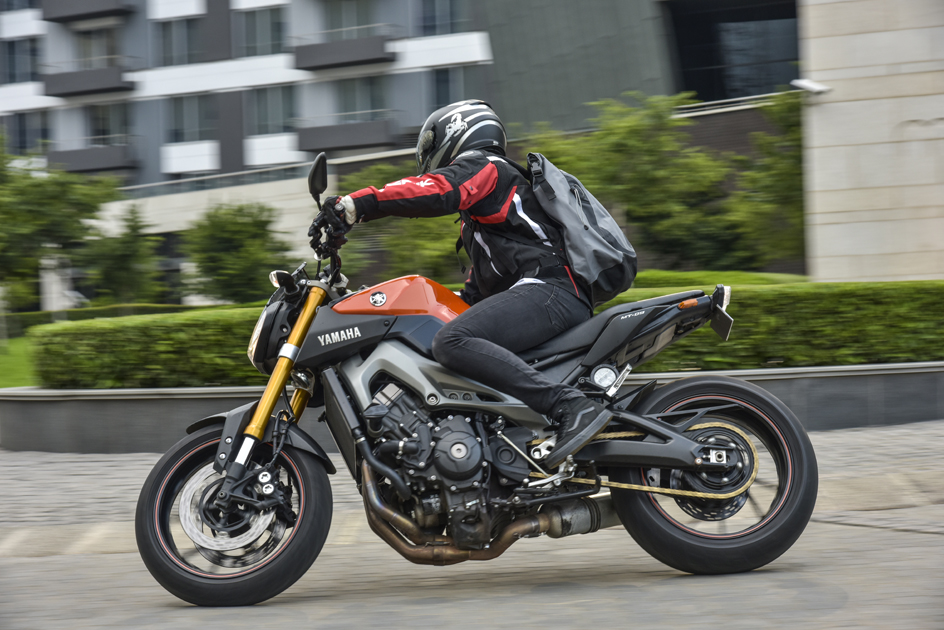 There was one situation where I had to accelerate hard, swerve, and then come to a complete halt, on a wet road. I placed full confidence in the Dunlops, and they turned out to be a great guardian angel. This is thanks to the grippy C-shaped tread that is broader and more curved than before, giving you better water dispersion, and providing you with great performance in the wet.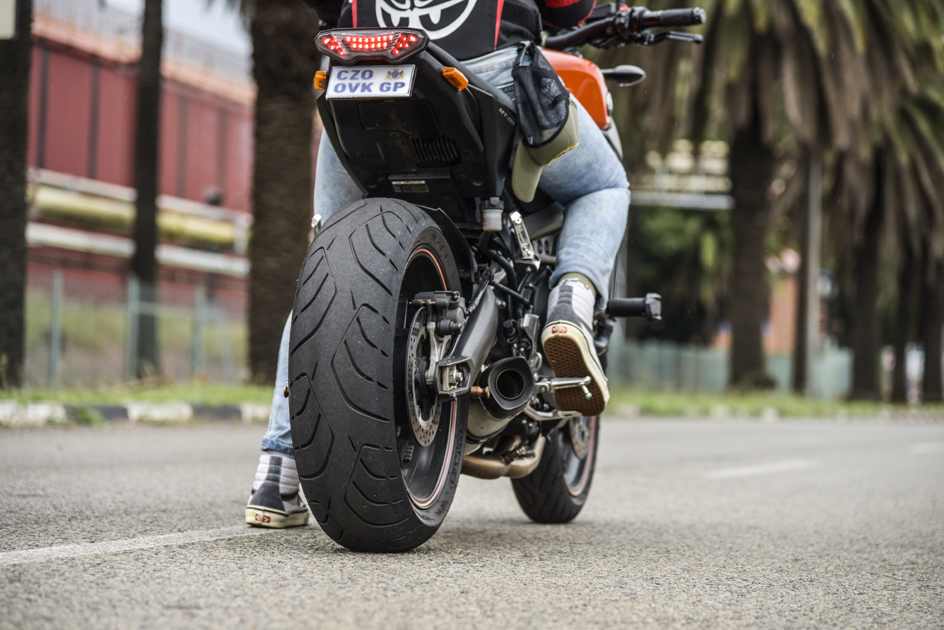 Thanks to the Roadsmart's proprietary 'Dual-Compound' design (Dual-Compound means that the tyres are made up of two different compounds), I really started enjoying my riding much, much more. In the centre of the tyre, the compound is hard, which is great for those long hauls, giving you increased longevity. The sidewalls are made from a much softer compound, so when you want to engage in a sportier riding position and attacking those bends, the Roadsmart III tyres inspire confidence.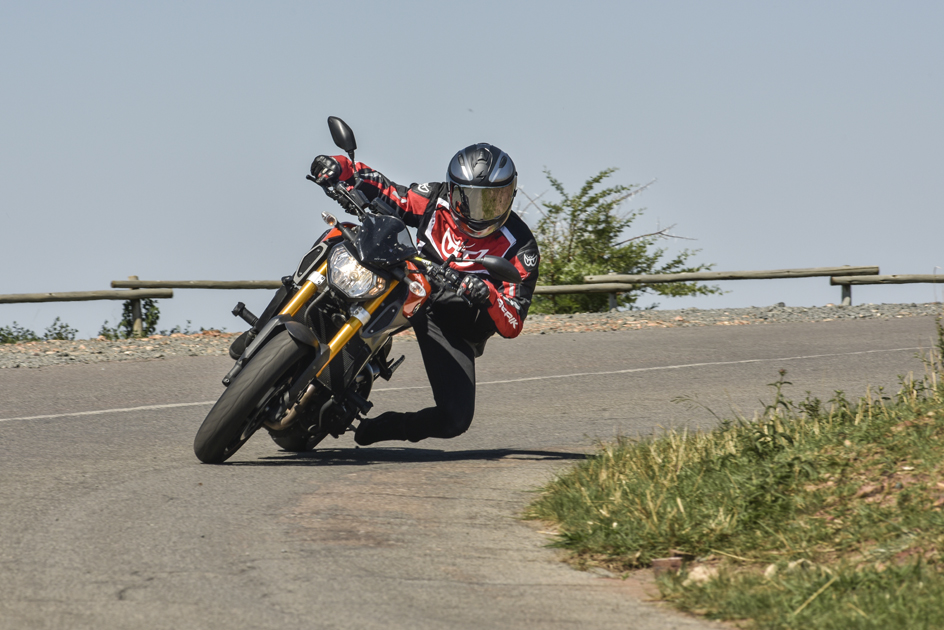 This is also made possible by the re-engineered carcass. Dunlop has changed the wire windings in the belts, making them tighter and thicker for better stability, whilst maintaining good compliance. A lot of this technology has been brought over from the Sportmax Q3+, and they've certainly put the 'sports' into 'sports touring,' giving you the best of both worlds.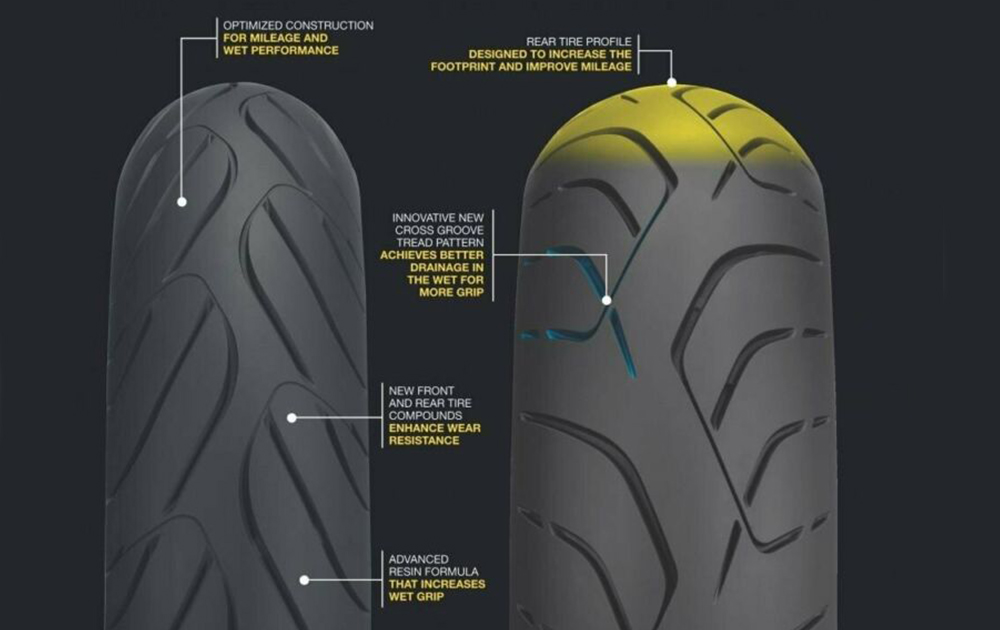 The general feeling of the tyre is extraordinary, with the lower side profile I felt a very predictable change in direction and good edge grip whilst leaning through the bends. The lower side profile enhances shock absorption through the tyre too, giving you the confidence you need. Under braking, the broad contact patch provides tremendous feel and grip, and even with ABS off the Roadsmart managed to keep frightful moments at bay.
After 6,000 km, these tyres only just feel broken in. Without pulling your leg, they actually feel just as good as new. This is new to me because I usually need new sports tyres at 7,000 km, but the way things are looking, I may hit 10,000 km or more. This kind of mileage is a big plus, because this is money well saved in the long run.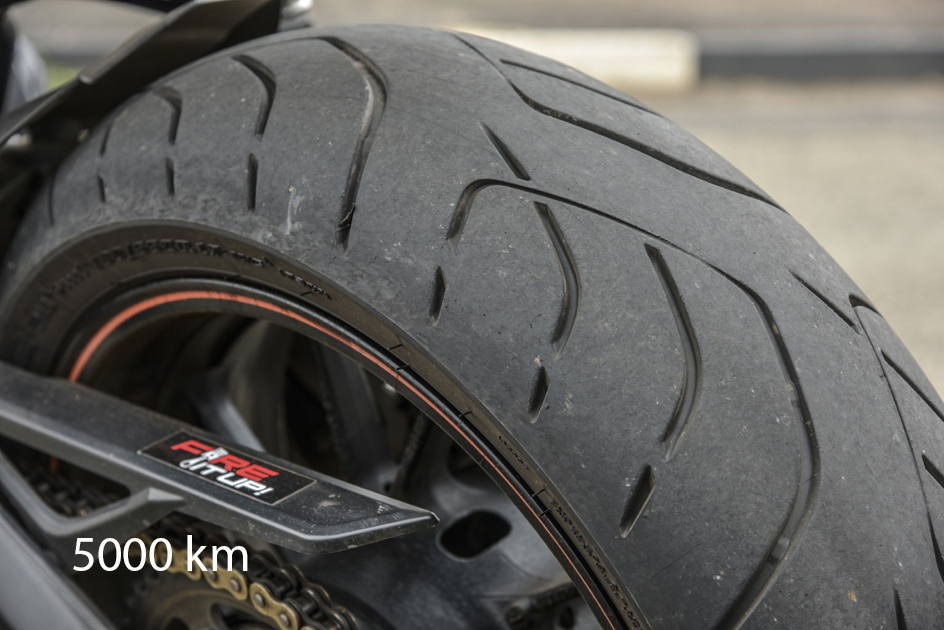 I only wish I went the sports touring route sooner, but a narrow focus drew me towards the purpose-built sports tyres and that was silly. At no point during my time riding on the street with the Roadsmart III did I wish I was rather on sports tyres.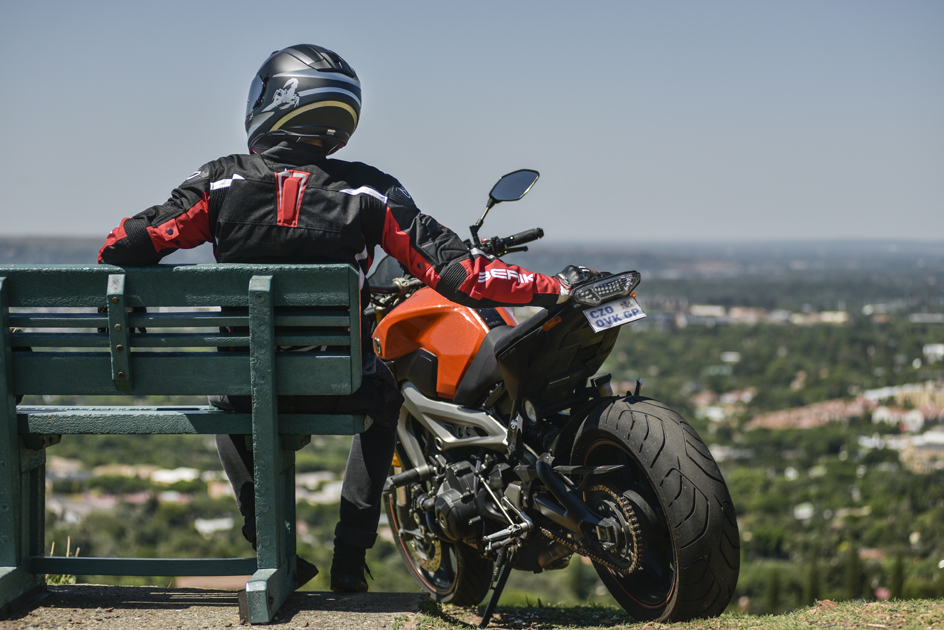 Whether you're a tourer who wants some extra sport injected into his ride, a commuter looking for a grippier tyre in town, or even a hooligan that wants his fun to last longer, the Dunlop Sportmax Roadsmart III is an excellent choice. With pricing starting at R 3,680 for a 180 combo, I certainly see myself owning another set in the future. And if there's a Roadsmart III+ or IV on the horizon, sign me up!
My goal is 9 000km, I will update you on this at the point of reaching this goal, which I really believe is in reach.
For more information visit: www.dunloptyres.co.za