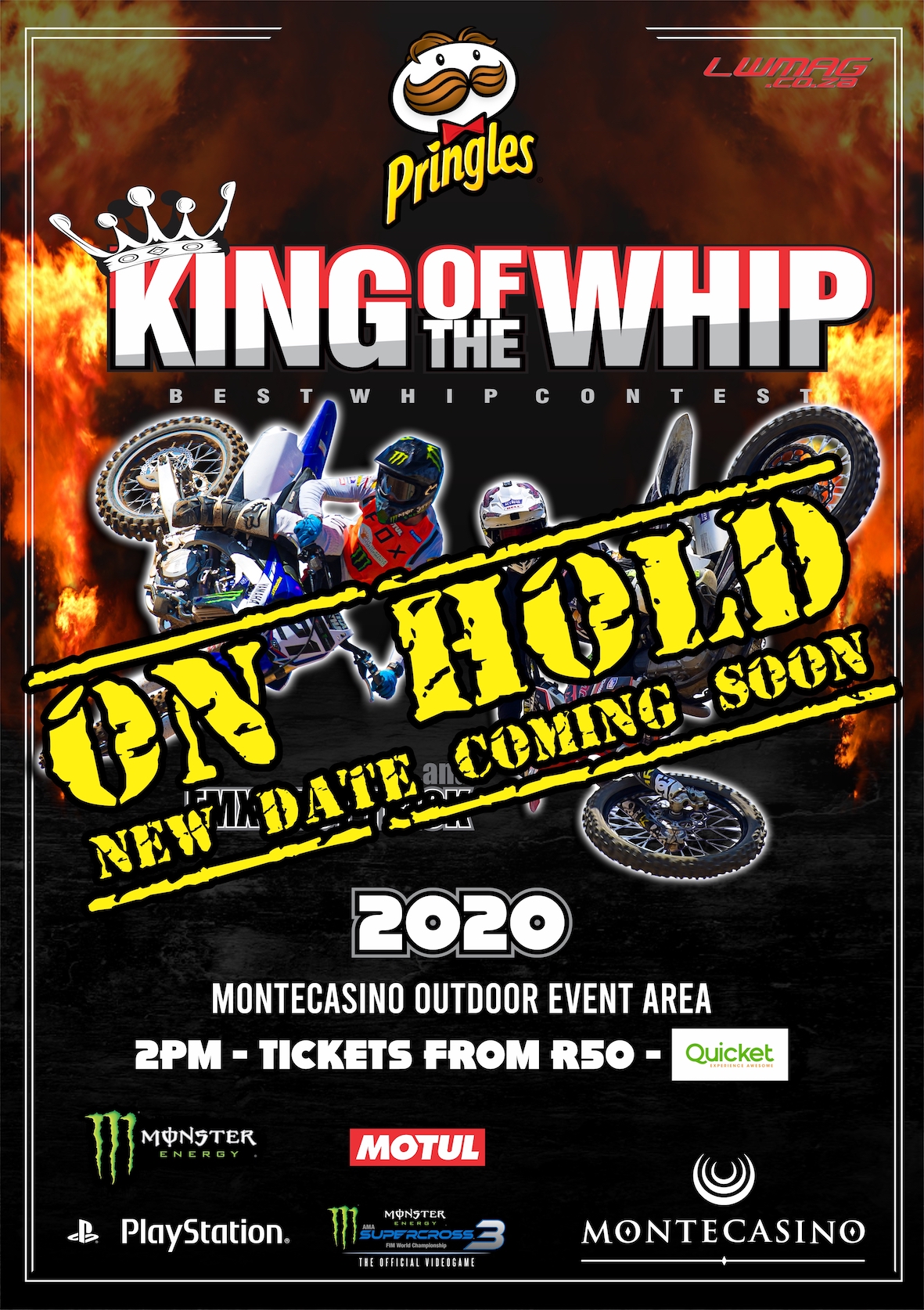 Following the President's speech and the announcement of the coronavirus as a National State of Disaster, we are heeding the call to work together to ensure containment of the virus, and therefore King of the Whip will be postponed to a later date.
The health and safety of our riders, crew, event-goers and the South African public is of paramount importance during this time. We are working with our team and event partners on a new event date, which will be announced as soon as we are in a position to do so. All of our event partners remain committed to bringing King of the Whip to life.
For those that have already purchased tickets, they will remain valid for the new King of the Whip date.
For any queries, please email:  [email protected].
We thank you for your understanding, wish you all good health during this time and we will see you soon #KingoftheWhip 2020.
For more info and updates follow the Facebook Event Page.
#KingoftheWhip