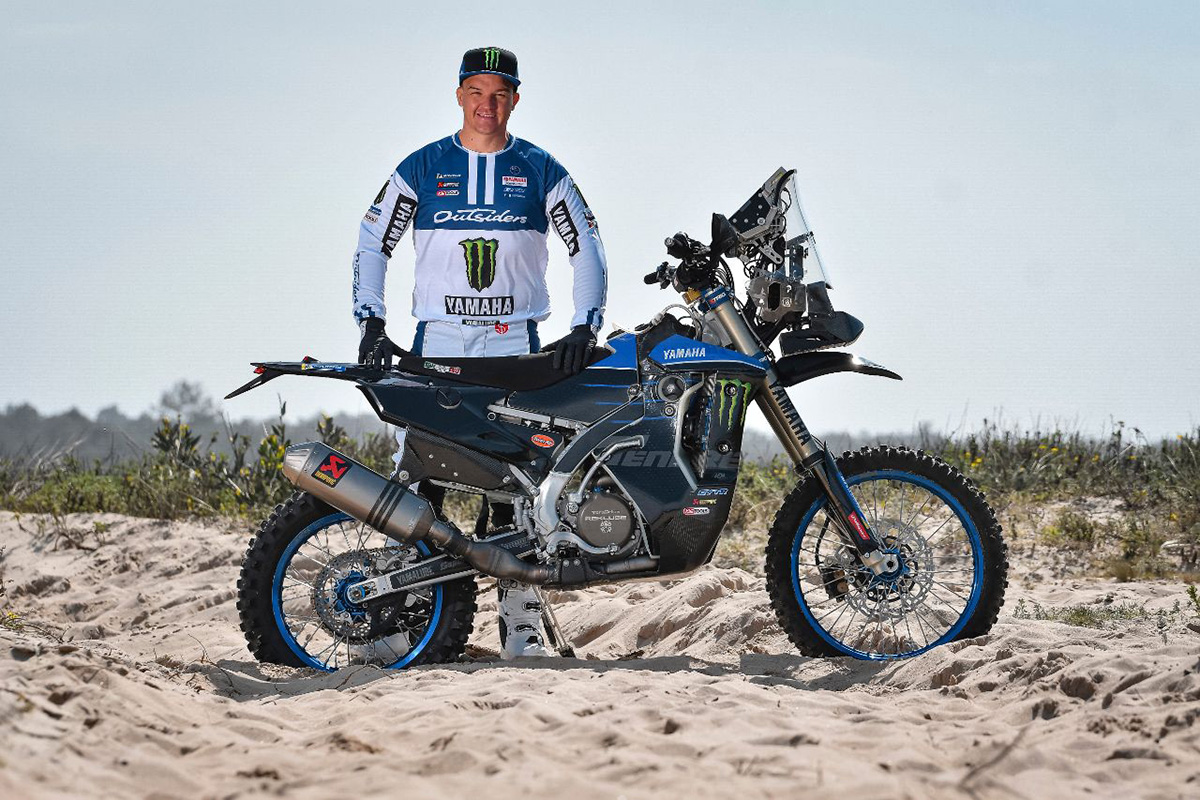 Ross Branch won the second stage of this years Dakar Rally in Saudi Arabia and made an emphatic statement that was impossible to ignore. Despite suffering a separated shoulder in a big off, he had four more top ten stage finishes. He showed incredible courage and resolve to finish the rally against all odds. Seems that resolve did not go unnoticed. On the 13th of March, the Monster Energy Yamaha Cross-country factory Rally team announced that they had signed two new riders to the team. American Supercross and Motocross star Andrew Short and yes, you guessed it, our Botswana boytjie, Ross Branch.
Alexandre Kowalski, Yamaha Europe's off-road Racing Manager made the announcement, stating that Andrew and Ross would race the 2020 FIM Cross-Country Rallies World Championship. Unfortunately, the season has been delayed by the global Coronavirus issue, so the first race is hopefully going to be Rally Kazakhstan in May.
This is "a dream come true" for Ross, who can't wait to see what he can achieve on a factory Rally bike. As for us at ZA Bikers, we don't think it could have happened to a nicer and more deserving guy!. Go get 'em Ross, we with you all the way!