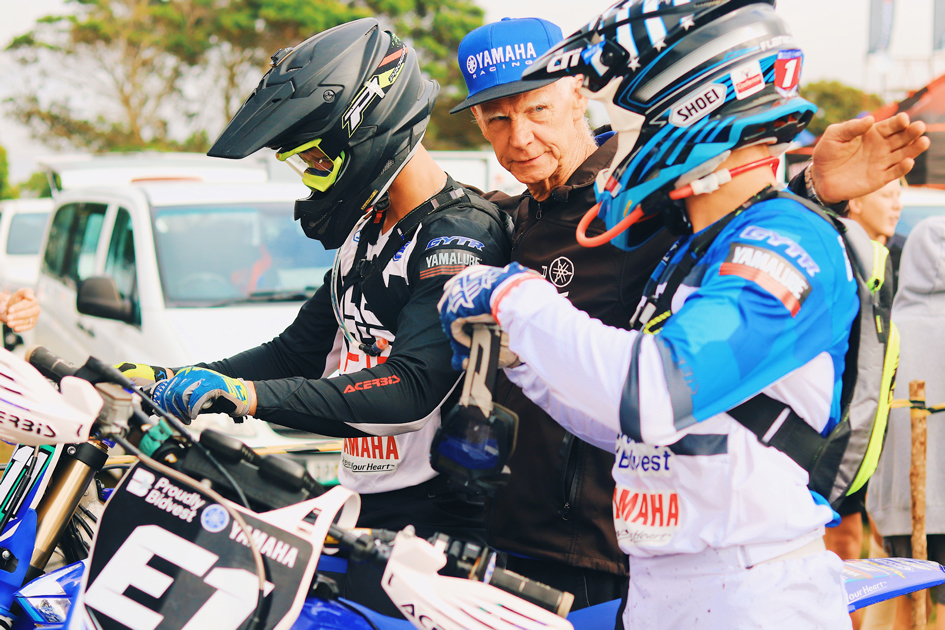 Saturday, the 14th March saw the Proudly Bidvest bLU cRU Yamaha team take on round two of the MSA National Enduro Championship this time round in the windy city of Port Elizabeth.
Tragically Trevor Kirk, who is a very essential part of the Proudly Bidvest bLU cRU Yamaha Team as well as Lloyd Kirk's father, passed away on Monday morning on the 9th March, days before the race.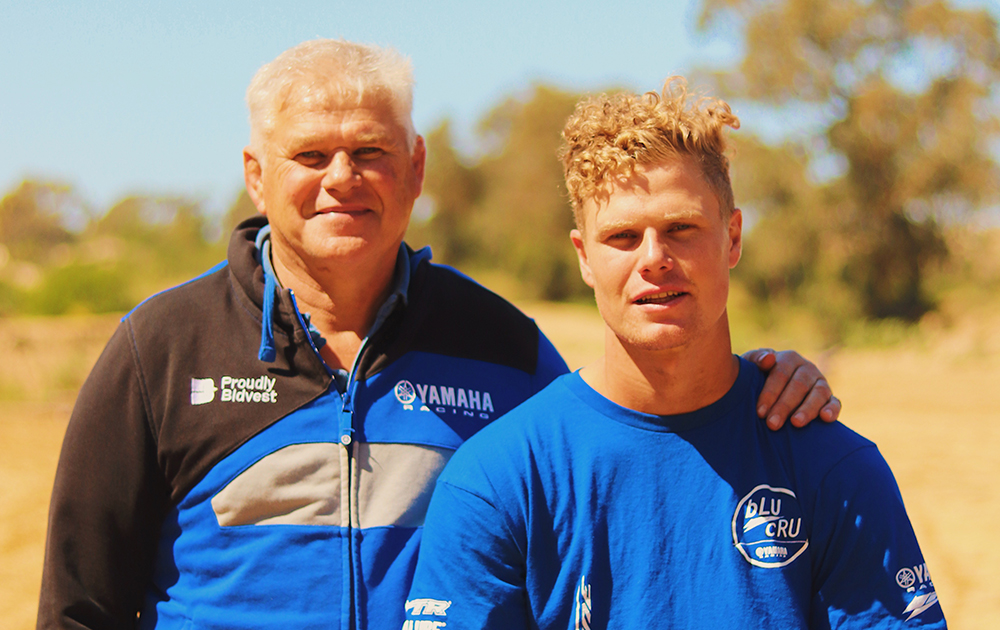 Lloyd Kirk bravely decided to participate in this round in loving memory of his father, who would have wanted him to compete. "The course was well balanced out with fast and technical terrain but got really rough the last two laps," says Lloyd. Lloyd would take a very emotional win on the day and his first win for the season. His outstanding performance now places him in the points lead in the E1 championship on the all-new Yamaha YZ250FX.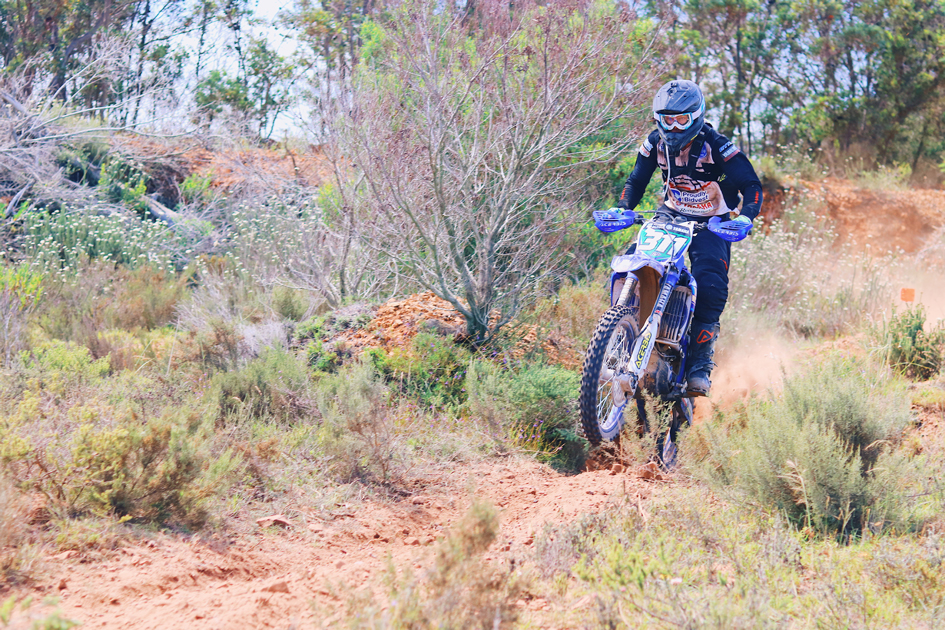 Kyle Flanagan left the P.E. Oval Track Raceway, where the pit area was situated for the weekend, straight into the treacherous Port Elizabeth terrain. Kyle would eventually take third place respectfully in the E2 category and continue to build points in the championship. "I had a rough days racing but watching my Proudly Bidvest bLU cRU Yamaha teammate, Lloyd Kirk, get the first place in E1 for the weekend was more rewarding," says Kyle. Kyle is now second in the E2 championship and will continue to fight for the top spot.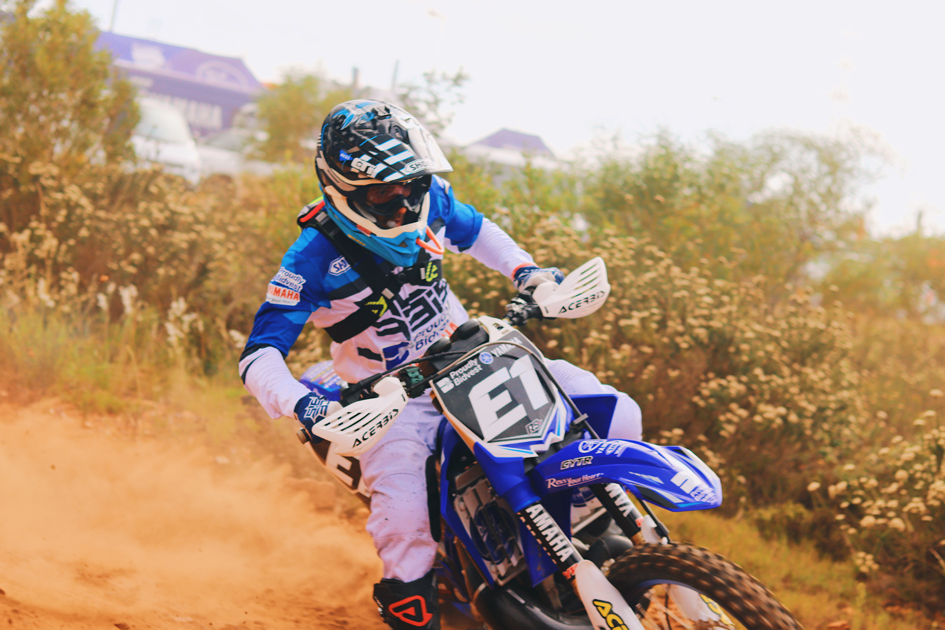 Bruce May had another solid ride on his YZ250X and would secure another victory in the Masters category. Bruce is currently leading the Masters championship.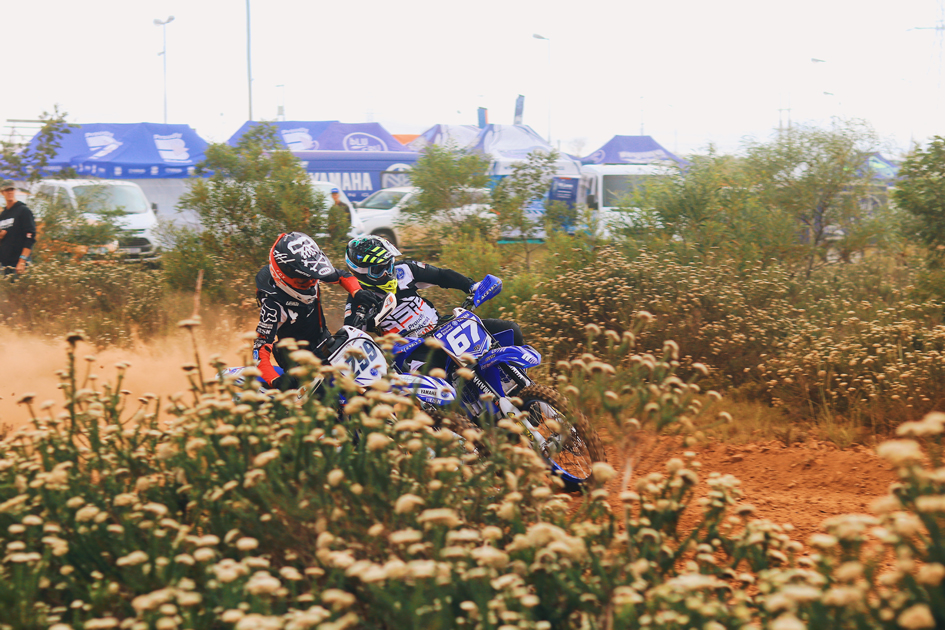 Denzil "The General" Torlage had a good ride in the very tricky terrain and would take a respectable third place in the Masters category. As usual, Denzil was all smiles at the end of the race.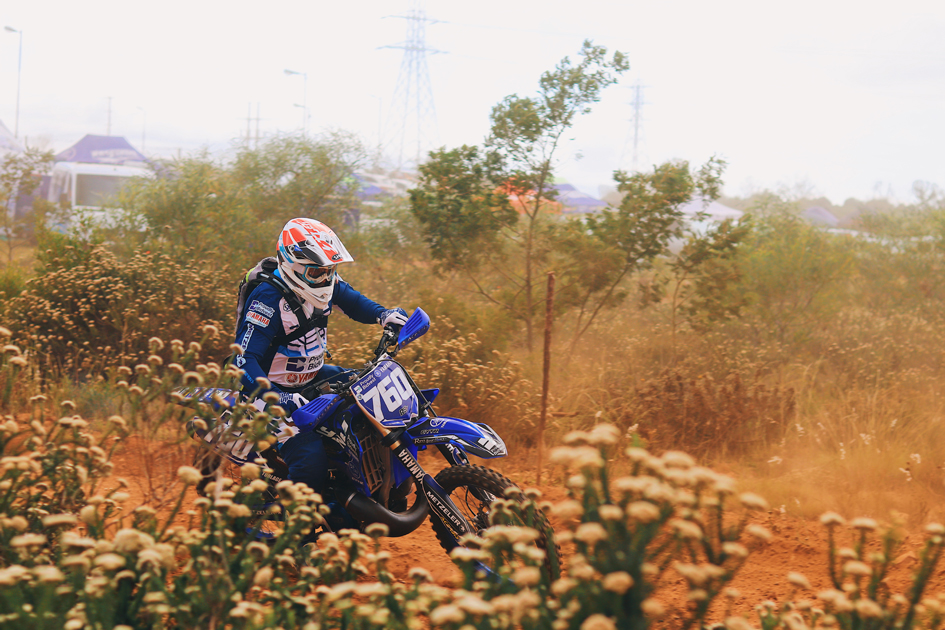 In conclusion, the Proudly Bidvest bLU cRU Yamaha team had a great overall result at the Emerald Fire Winterberg National Enduro. Yamaha would win the Manufacturer's battle for this round. No doubt that Trevor Kirk would be exceptionally proud of these results.