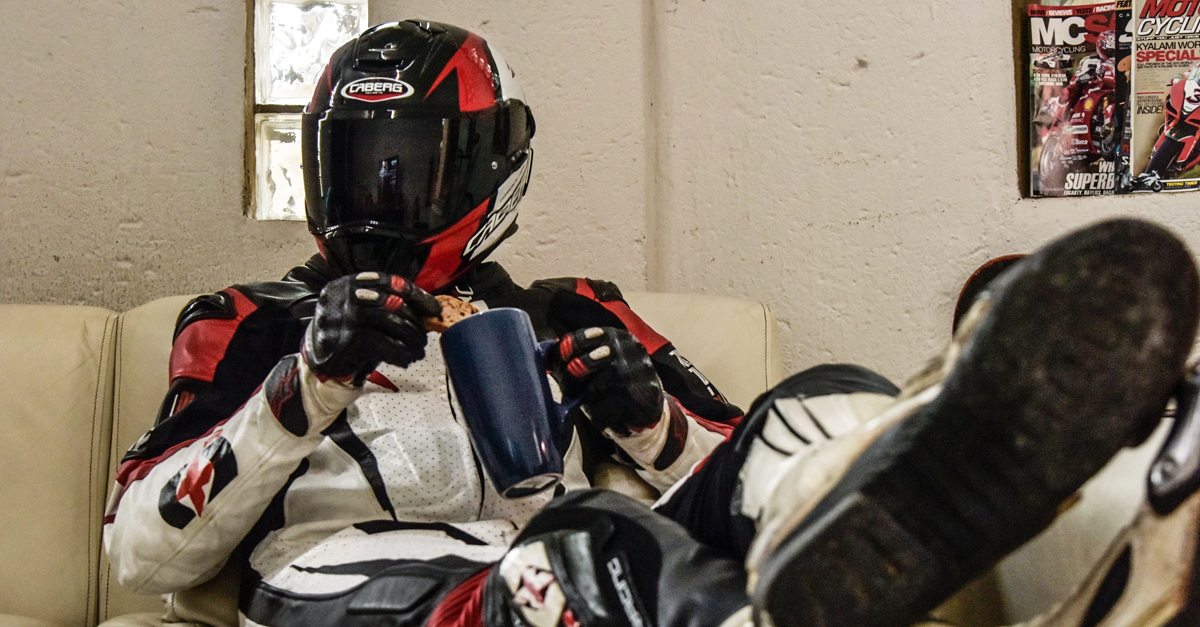 Right now, the world is gripped by a pandemic that's postponed all motorsport activities indefinitely, and has most countries, including South Africa, on lockdown. It's a challenging time for sure, but that doesn't mean we all need to die of boredom.
So here's a whole lot of top-shelf motorcycle viewing to keep you sane while you can't actually ride your motorcycle.
Racing Together: The History of the World Championship
Run time: 1h59m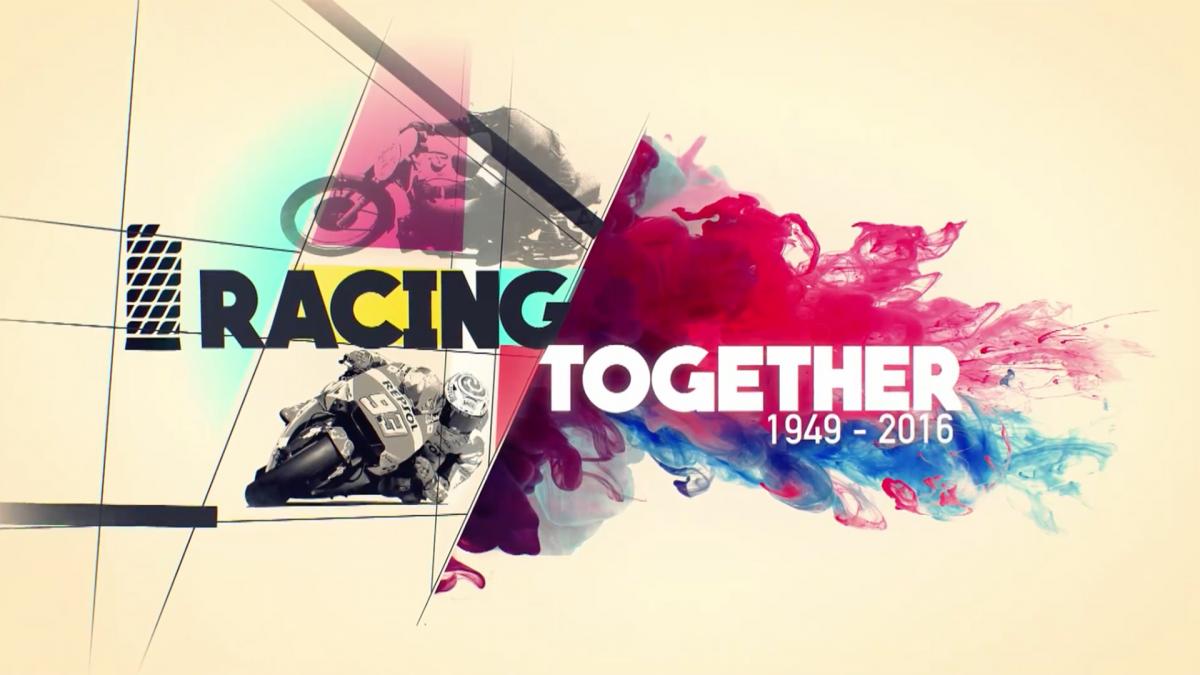 There's no MotoGP racing happening any time soon, leaving a huge gaping hole in the hearts of race fans. MotoGP.com wants to fill this hole, by making all their existing content free—that means past races, interviews, highlights and documentaries. There's a catch: it requires signing up for a free trial of their subscription service (which you need to remember to cancel before it ticks over and starts billing you).
But there are a few videos that aren't hidden behind the subscription wall—like Racing Together: The History of the World Championship. It's an epic, two-hour documentary that looks at MotoGP racing from 1949 to 2016, covering everyone from Agostini and Sheene, to Rossi and Marquez.
Historic footage is interspersed with interviews with legends like Roberts, Rainey, Read, Schwantz, Doohan, Surtees and more. It's a well constructed and highly informative doccie with great pacing and countless highlights.
Trailer:
Watch it here: www.motogp.com
Bonus round: if you're a huge Marquez fan, MotoGP's one-hour-long March Marquez: Unseen film is also available, here: www.motogp.com
Stories of Bike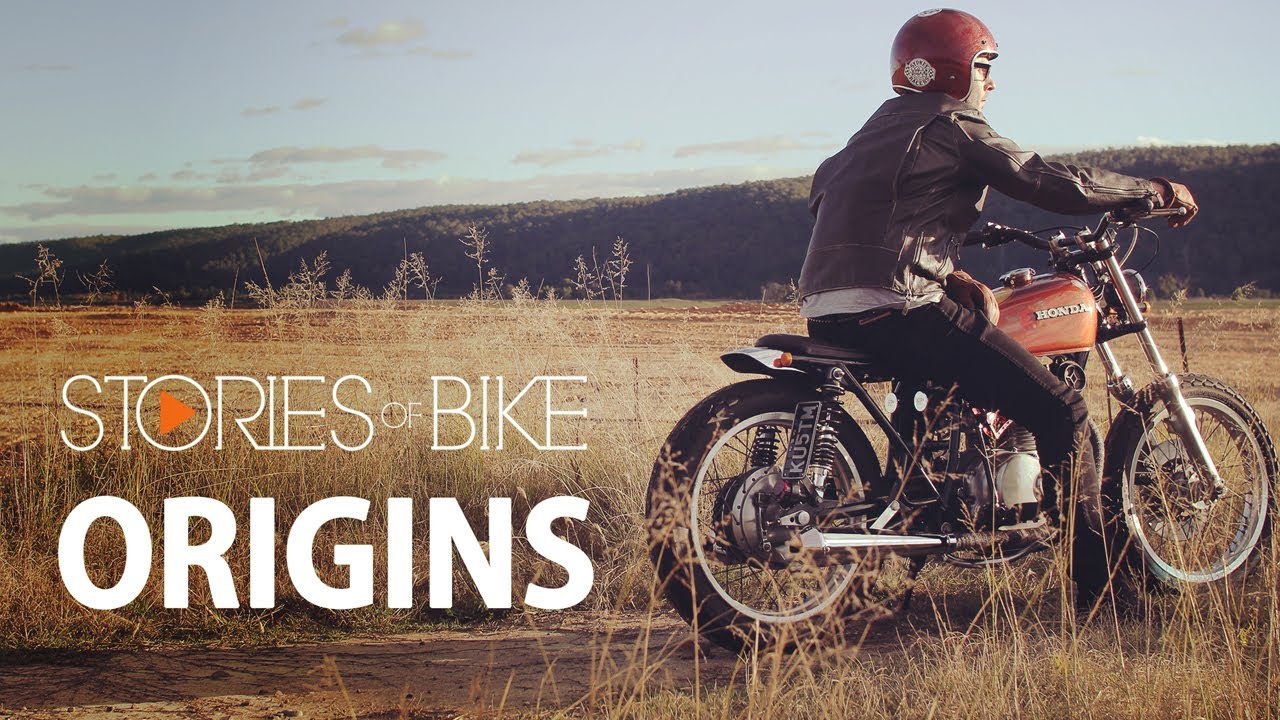 Since 2014, Australian film maker Cam Elkins, has been producing short motorcycle films under the title Stories of Bike. The format is simple: each episode is a mini-documentary, profiling a motorcyclist and their relationship with their machine. But what makes Stories of Bike so special, is the incredible level of humanity that Elkins brings to every episode. Even though he profiles a wide range of motorcycles and people, every episode feels highly relatable.
Each video runs from as little as 4 to as much as twelve minutes long, with 18 episodes spread over two seasons. If there's one web series that's going to make you want to get back out there and ride, it's this.
Watch Season 1: www.youtube.com/storiesofbike/season1
Watch Season 2: www.youtube.com/storiesofbike/season2
Oil in the Blood
Run time: 2h4m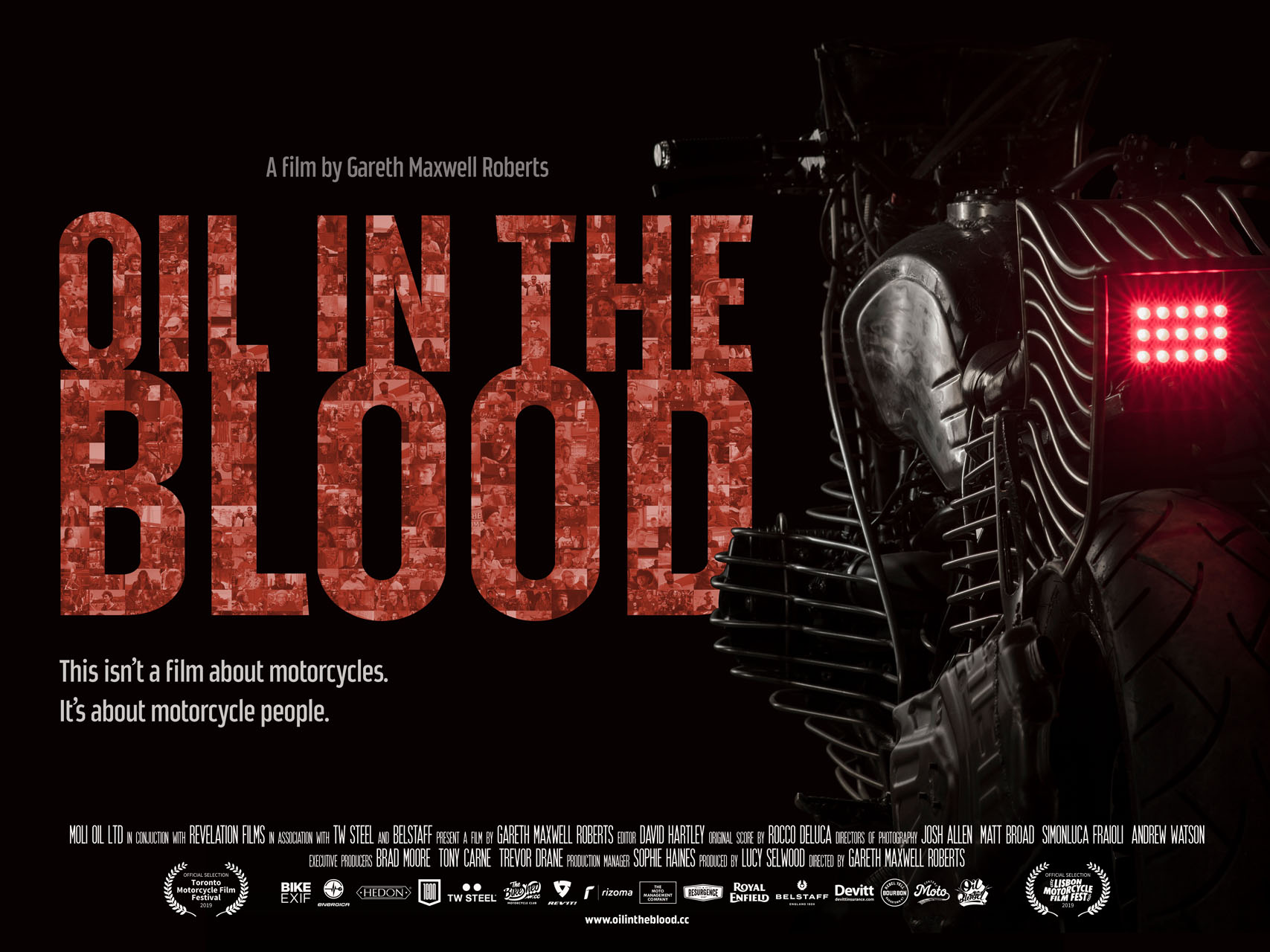 Oil in the Blood is a full-length documentary that shines the spotlight on the burgeoning custom motorcycle scene. And by 'custom' we don't mean the raked-out themed choppers that have dominated reality TV—we're talking about the new wave cafe racer scene that's emerged in the last ten years or so.
Filmmaker Gareth Maxwell Roberts spent three years touring the globe with his film crew to put it together, interviewing nearly a hundred people in the process. Oil in the Blood isn't just about the machines either—it's a deeper look at the personalities behind them too, and at how the scene has blossomed in just a few short years.
It's a must-watch if you follow the contemporary custom motorcycle scene closely. And even if you don't, it's a great introduction into this world.
Trailer:


Find out more: www.oilintheblood.cc
Watch on iTunes: itunes.apple.com
Dust to Glory
Run time: 1h37m
The Dakar Rally gets all the attention each year, but there's another desert race that's just as mythical: the Baja 1000. It's a 1000 mile dash across the Baja California Peninsula, typically starting in Ensenada and ending in La Paz. And it's gnarly as hell.
Dust to Glory follows the 2003 running of the Baja. The documentary doesn't only focus on bikes (they look at some trophy truck and buggy teams too), but the motorcycle footage and the stories that unfold are nothing short of epic. And there's a reason for that: the film was directed by Dana Brown, son of the legendary Bruce Brown.
If for nothing else, watch it for the story arc of Mike 'Mouse' McCoy—a motorcycle contestant that tackled the race solo, rather than riding as part of a team. Or for the scene where Honda's 'B' team sticks it to the 'A' team.
Trailer:
Watch it here: www.amazon.com
On Any Sunday, the Next Chapter
Run Time: 1h43m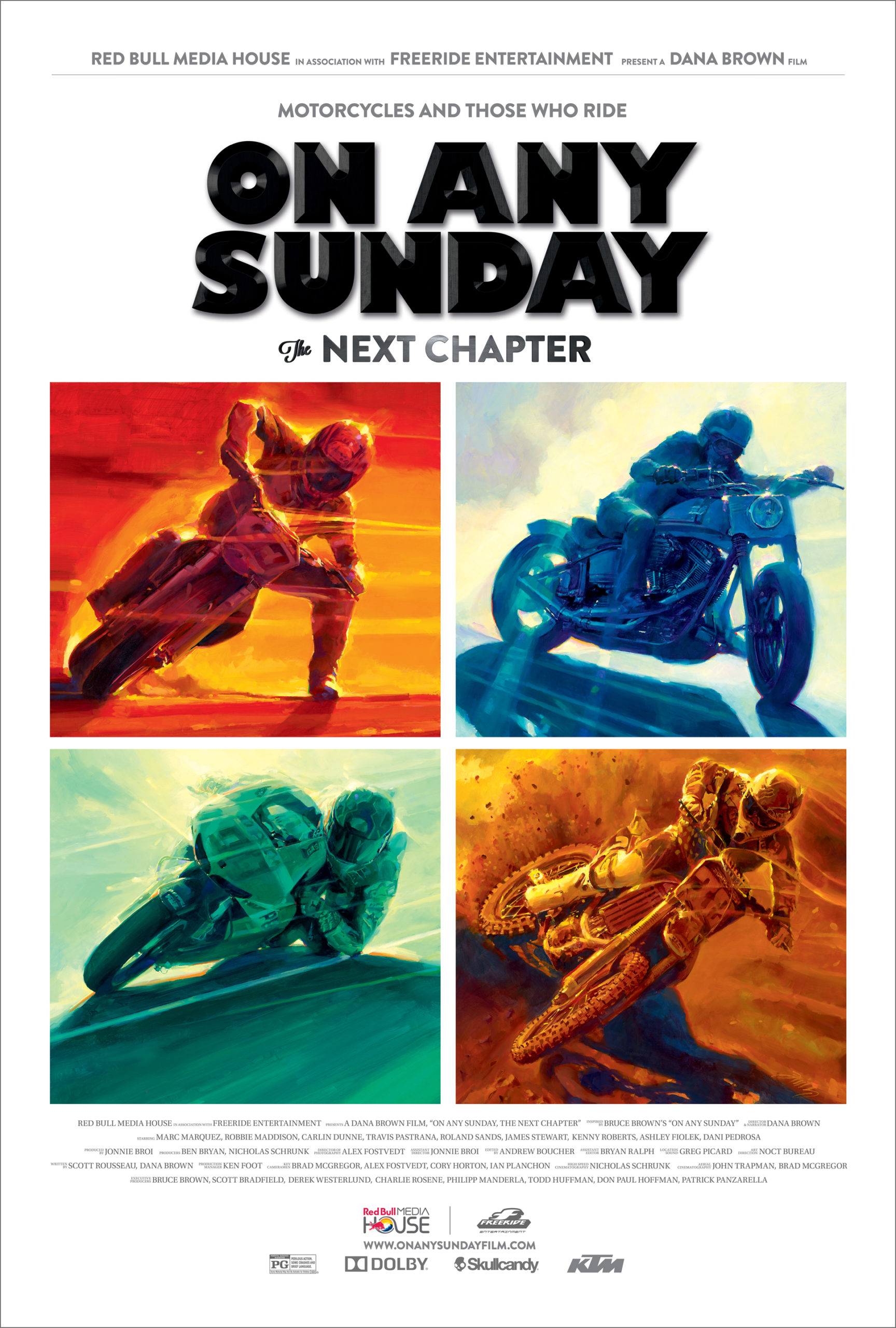 Released in 1971, Bruce Brown's On Any Sunday is the quintessential motorcycle film. It shone the spotlight on the motorcycle scene at the time, profiling legends like Dave Aldana, Malcolm Smith and Steve McQueen. Even today, it holds up and is worth tracking down.
On Any Sunday, the Next Chapter follows the same formula, shining that spotlight on the contemporary motorcycle scene. Like Dust to Glory, it's directed by Brown's eldest son, Dana Brown, and is jam-packed with action and insight. Big names include Robbie Maddison, James Stewart, Travis Pastrana, Marc Marquez and the late Carlin Dunne. Even custom motorcycle builder, Roland Sands, makes an appearance.
With everything from MotoGP to freestyle motocross, with a little land speed racing mixed in, it's a fantastic escape from the mundane day-to-day we're all facing right now.
Trailer:
Watch it here: www.redbull.com
We hope you all enjoy our recommendations, please feel free to leave your comments below with any of your own suggestions.