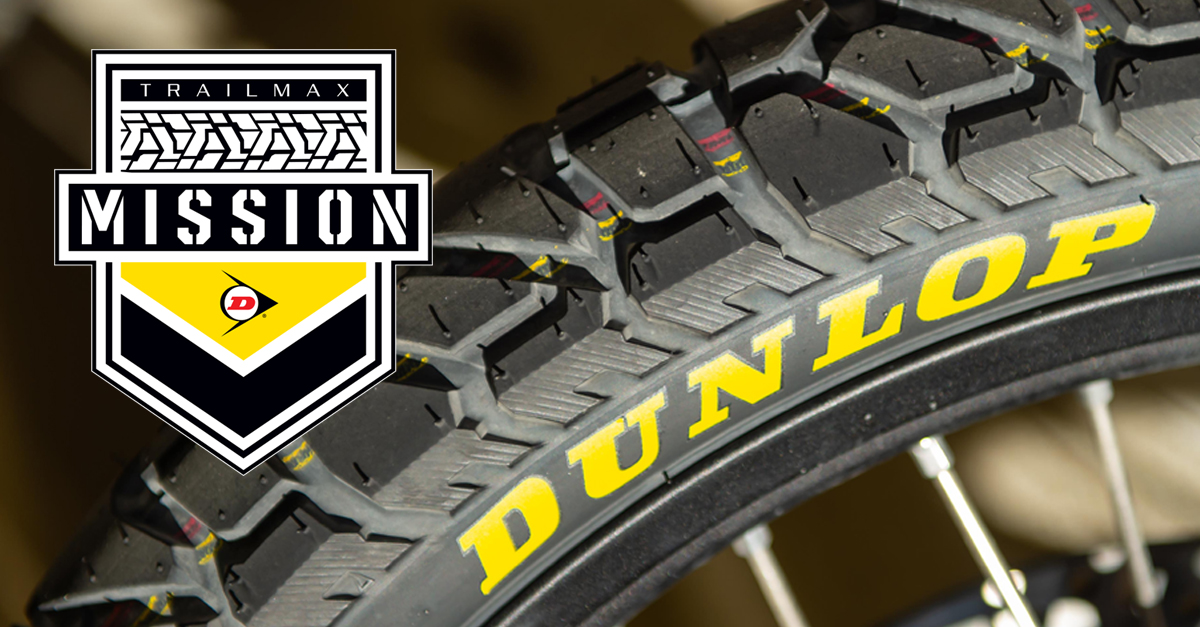 As motorcyclists, we live in glorious times! Especially so, if you love the great outdoors. Adventure biking is on the rise and has been for the last two decades. As a quick case study, we will go back in time about twenty years.
In the year 2000, the pinnacle of adventure biking was the BMW R1150GS. It boasted 85 horsepower and 98Nm of torque. It tipped the scales at about 250kg. Life could not get any better, or so we thought.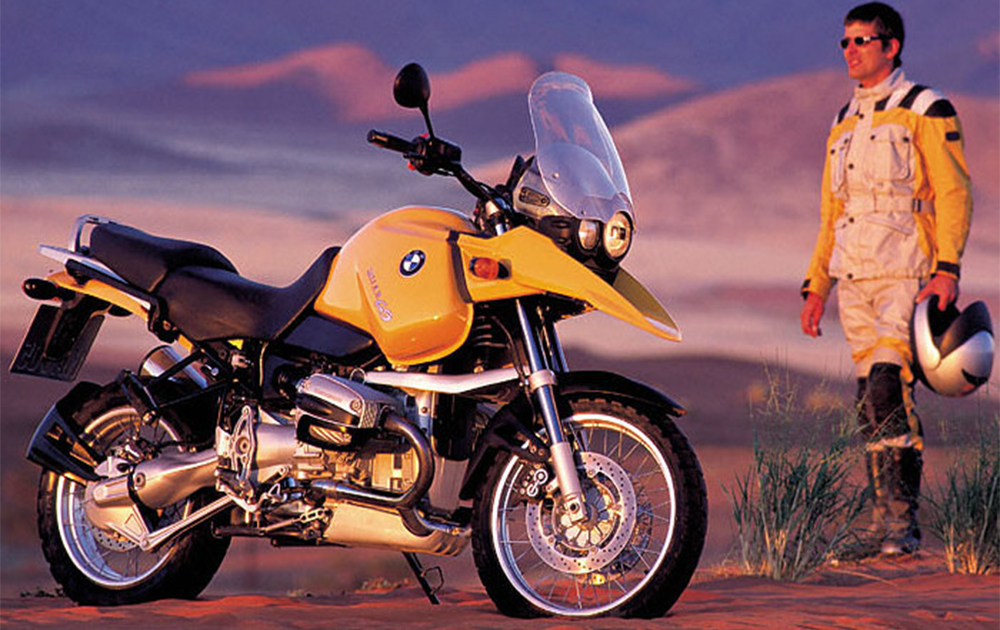 Yet, the latest incarnation of this iconic bike, the BMW R1250GS now boasts an impressive 137 horsepower and 140Nm of torque! It still weighs about the same, weirdly enough. Read that part again…. Simple mathematics reveals a 61% increase in power and 43% increase in torque. All this in the time span of just twenty years. Has the world gone mad….?
Now save a thought for those poor tyre manufacturers. Certainly, we cannot safely use the same tyre design and technology from twenty years ago? Clearly, something had to change…
On this very subject, I must mention an interesting conversation with a very good and well-respected friend of mine. Charl Potgieter is better known as the inaugural Honda Quest Champion back in 2017.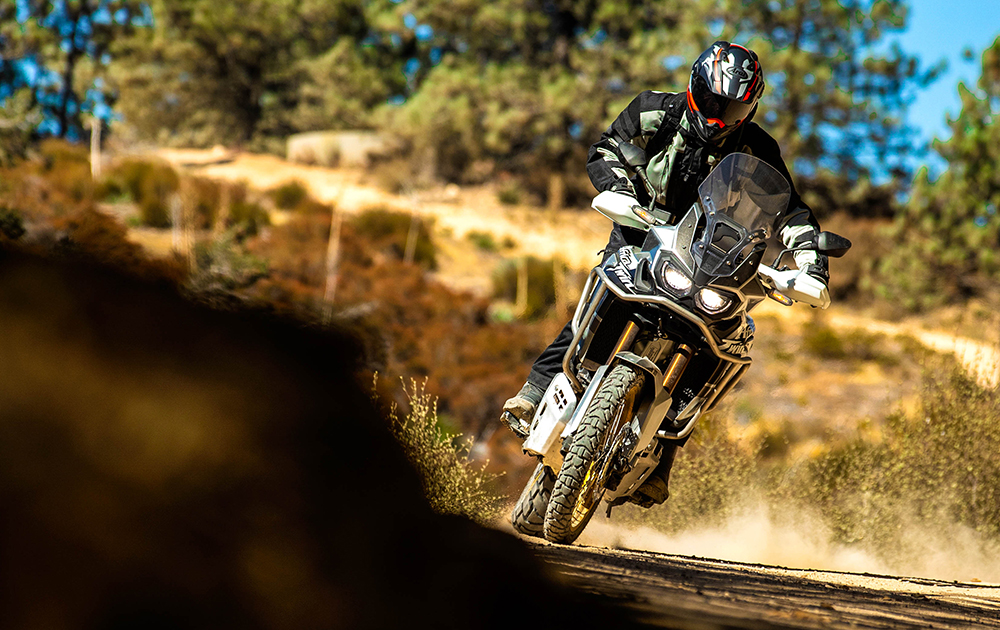 What he mentioned can be seen on every adventure bike forum to be found online. Tyre choice remains a deeply personal, controversial subject! "everybody" who is "anybody" is consistently convincing "nobody's" trying to become "somebody's" about their preferred choice of rubber. This is a debate that I have found futile to engage in.
Having said this, it is still worth investigating new offerings for those open-minded enough to receive "new" information. Enter Dunlop with their newest Adventure bike offering, the so-called Trailmax Mission 50/50.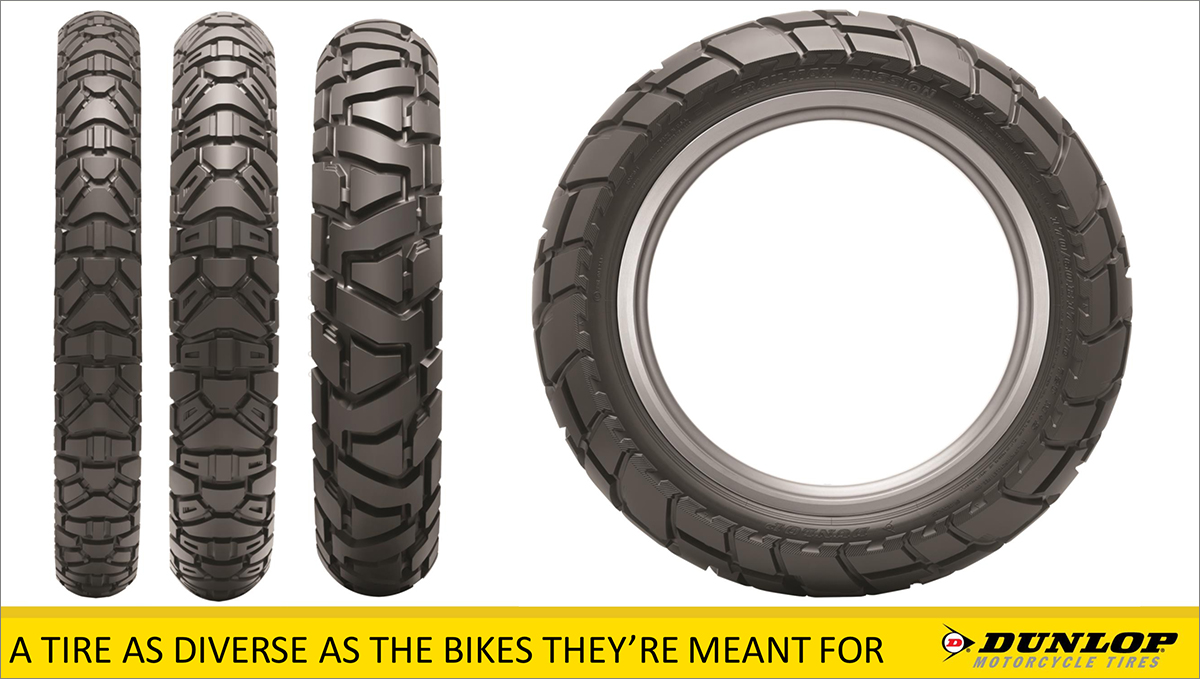 Dunlop calls it one of the most comprehensive tyre projects they have ever undertaken. Engineers and researchers attended consumer shows, rallies, and other events for years, gathering data. They also conducted more than ten rider surveys among vast audiences. With more than 140 World championships to their credit, in just about every motorcycle discipline, it is safe to say that Dunlop is a trusted tyre manufacturer, with vast resources.
As avid adventurers, we know all too well that every aspect of our chosen sport includes compromise. We compromise comfort for adventure, we compromise safety for freedom, we compromise luxury for simplicity. In the tyre sense, we compromise longevity for ultimate grip and performance.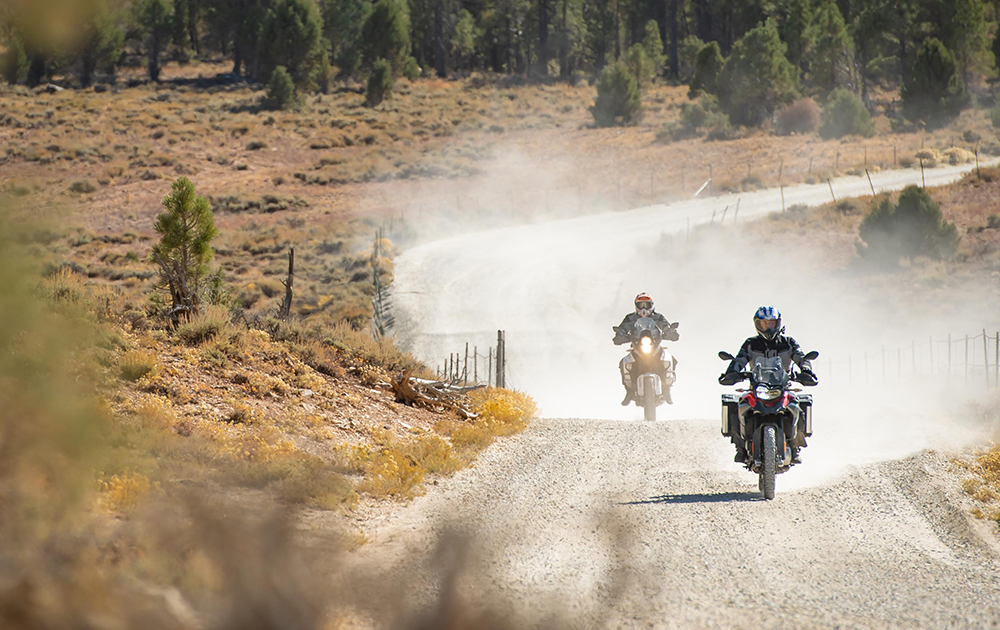 This is where Dunlop breaks the good news!! According to them, their newest offering is carefully designed to combine longevity and performance in one offering. There is talk of mileage in excess of 12 000 km before retirement. That is some serious claims that could well lead to some game-changing in the adventure bike landscape.
Attached to this brief teaser, is a link to the official press information on these new offerings. It makes for some interesting reading, as the manufacturer explains all the features and predominant philosophies that made this exercise possible.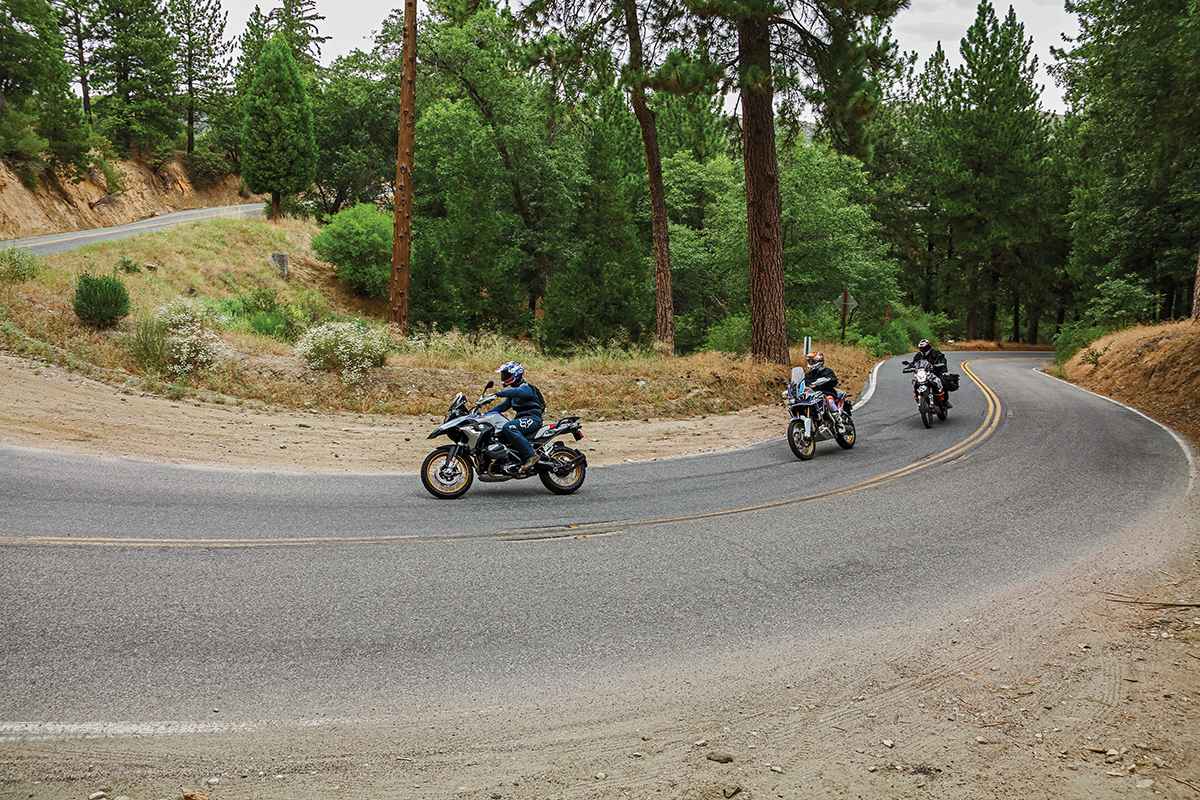 As we searched further, for more neutral information, we stumbled upon a very good Youtube video by Chaparral Motorsports in the USA. This link will also be shared for those curious minds.
In the case of the Chaparral review, fifteen different 50/50 tyres were tested for a period of fifteen months to reach an unbiased conclusion. Products from all the most respected manufacturers in the world participated. It makes for some really interesting conclusions.
Categories included paved testing comprised twisty mountain passes, freeway riding and rain performance. Off-road categories included sand, gravel highways, rocks and hill climbing.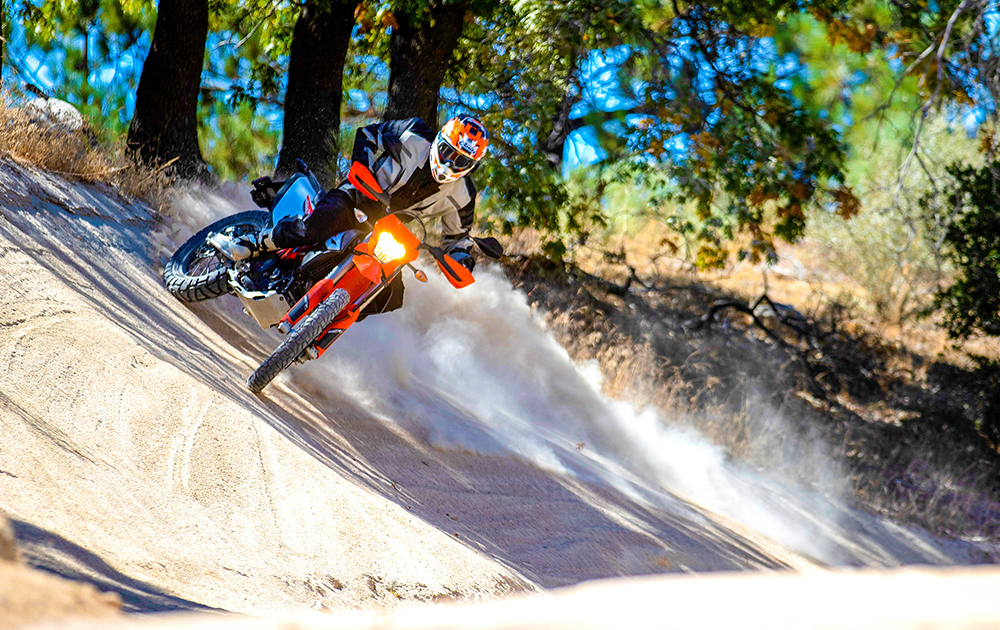 A conclusion was reached on various levels. In the overall performance category, which included performance, longevity and price, the Mission ended second overall amidst the best of the rest.
As can be expected from the construction and pattern, the Mission was superior on the tar-based disciplines, yet more than held its own on the dirt exercises. Comprehensive information on pattern and design can be found in the attached literature, so we will not attempt to re-word their efforts.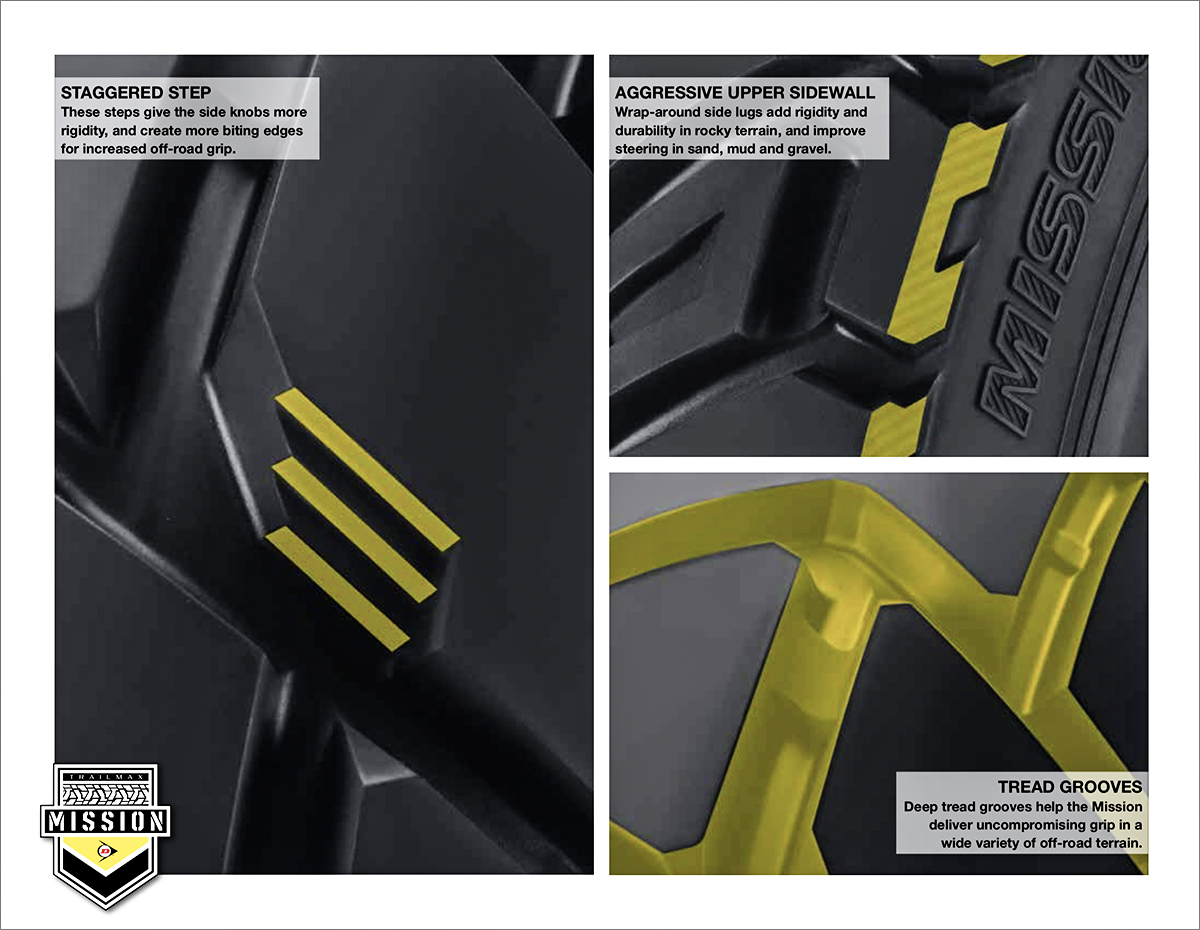 Yet, according to the local importer, the main selling point is the increased mileage to be expected. This is something the South African market will test better than most others. We are generally quite spirited in our riding.
In conclusion, the new Trailmax Mission is exciting news. To have a major manufacturer like Dunlop join the race for adventure tyre supremacy is big! That simply means increased competition, which in turn means better product and maybe even better price in the end. Dunlop has eventually conquered every discipline of motorcycle sports that they had entered. So it is worth sitting up straight and taking notice of this new product on the horizon.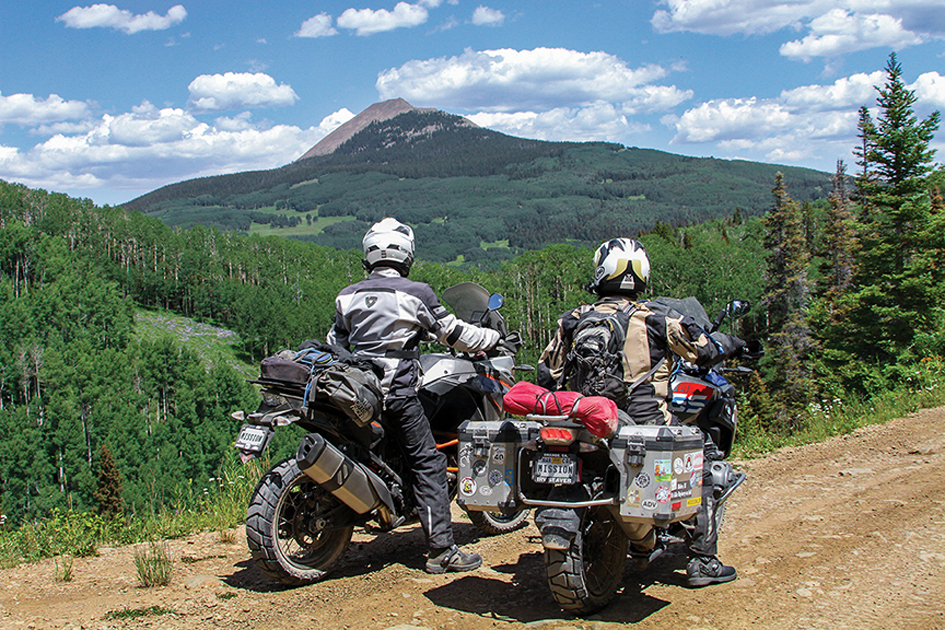 Official pricing for South Africa has not been released yet and stock is expected early on in April 2020. We will certainly test a set on a long term basis and pen our findings on the ZA Bikers website, in a few months from now.
Roll on 2020! Let us focus on the positives and believe that 2020 will turn out to be one of our best years yet!!
You can download the official press information here.
Interesting Youtube video's by Chaparral Motorsports:
For more information visit: www.dunloptyres.co.za