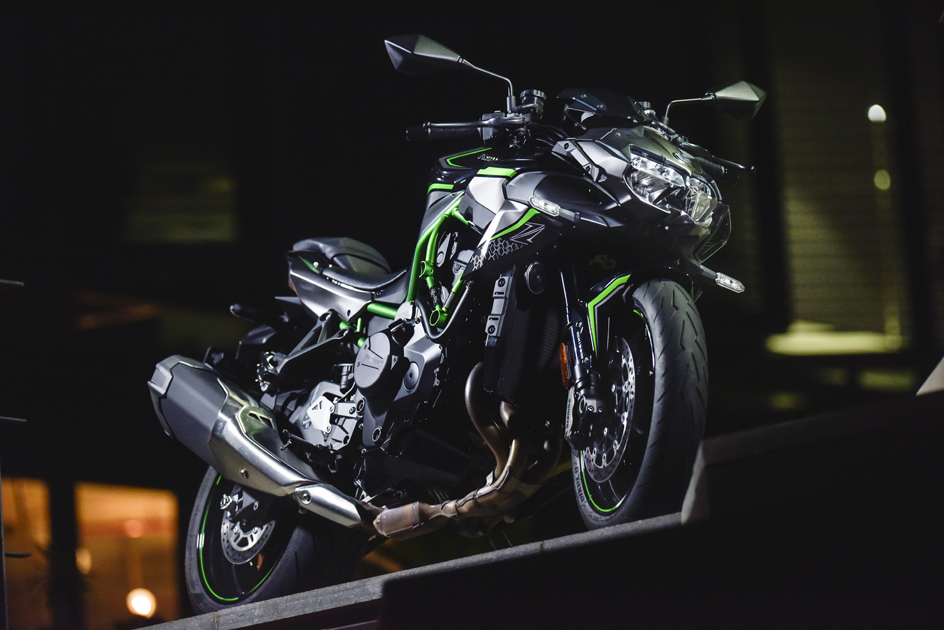 There was another Kawasaki H2 once. The year was 1974 and the H2 model name hung on a 750cc, three-cylinder 2-stroke triple that first made its appearance in 1972. Cycle magazine in the US referred to the original H2 as "a rooster with a fire in its tail feathers" and suggested that ideally, owners should have "an uncle with a fuel station and a tire business". 60 odd ponies propelled the 295-kilogram bike to a quarter-mile in the high 12-second bracket. By modern standards that is really pedestrian, but in 1972 it humbled literally everything in a stoplight shootout. It topped out at around 120mph [195kph]. Two years later the rooster's wings had been clipped to try and make it a tad more civil to ride and to ease the eye-watering fuel consumption. [Around 23mpg or 10km/L] in their 1974 test Cycle suggested that the H2 was a Dinosaur. In it's refined version it was simply "a tyrannosaurus rex with a shot of underarm and a flea collar". They argued that the inability to make the two-stroke triple "properly housebroken" would result in its demise. And so it was.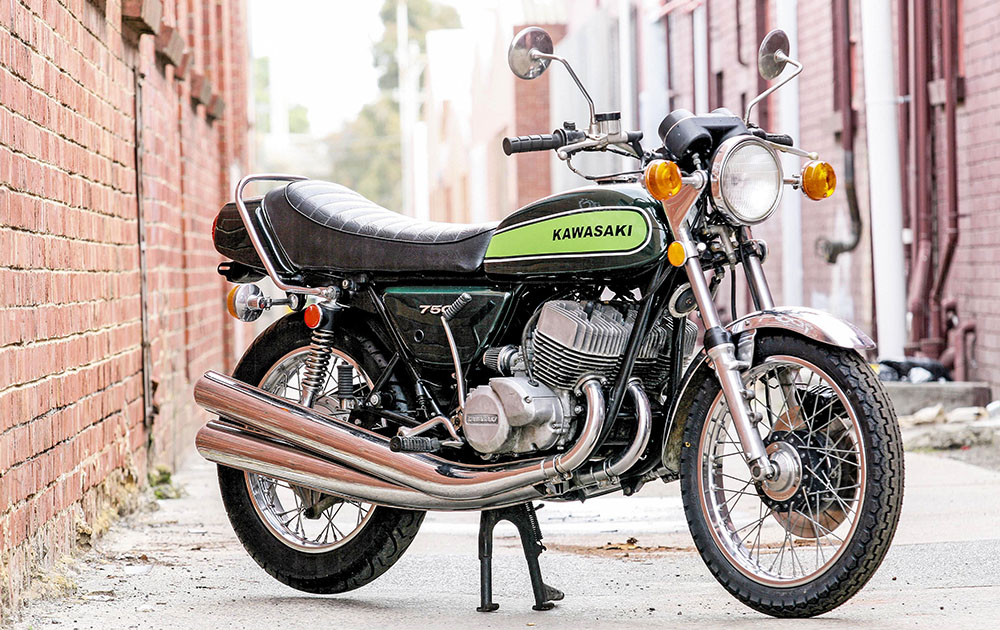 Fast forward 46 years and Kawasaki have seen fit to resurrect the H2 in a guise that most closely mirrors the madness of the original tyre shredding, smoking and shrieking two-stroke triple. But this H2 wears the prestigious Kawasaki Heavy Industries River mark emblem, reserved only for machines with the highest level of technology and, in the case of motorcycles, sporting supercharged engines.
This latest H2 is the closest spiritual successor to the original H2 in that it is naked, with only a minimalistic fly screen on its Sugomi styled nose. For those of you that didn't read my explanation of what "Sugomi" is all about in my review of the Z900, let me quote from Kawasaki's press release.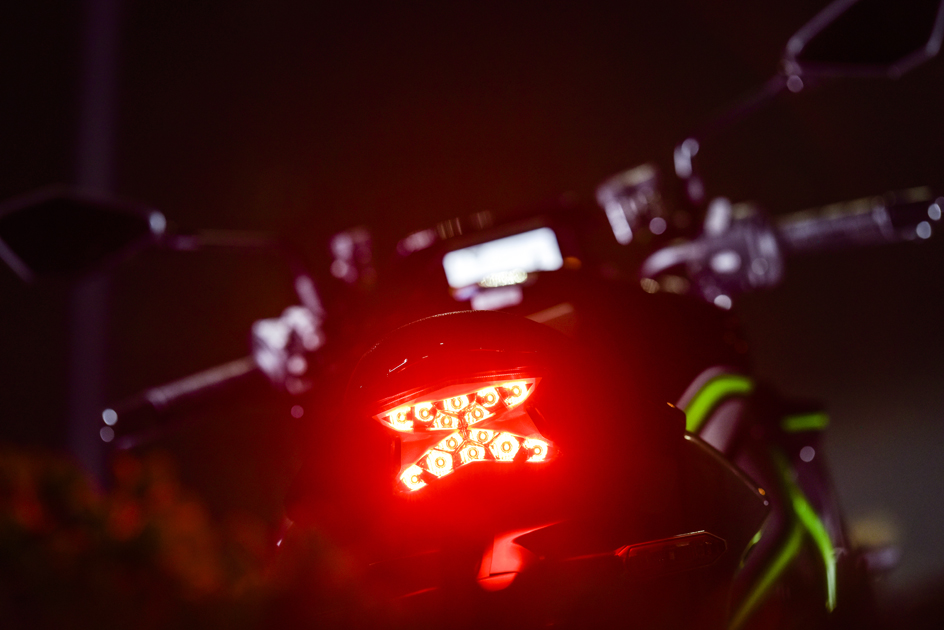 "SUGOMI describes the unique aura that radiates from beings possessing overwhelming presence and unrivalled power". Kind of like a motorcycle "Superhero" then?. They're not lying about the "overwhelming presence" or the "power", that is for sure!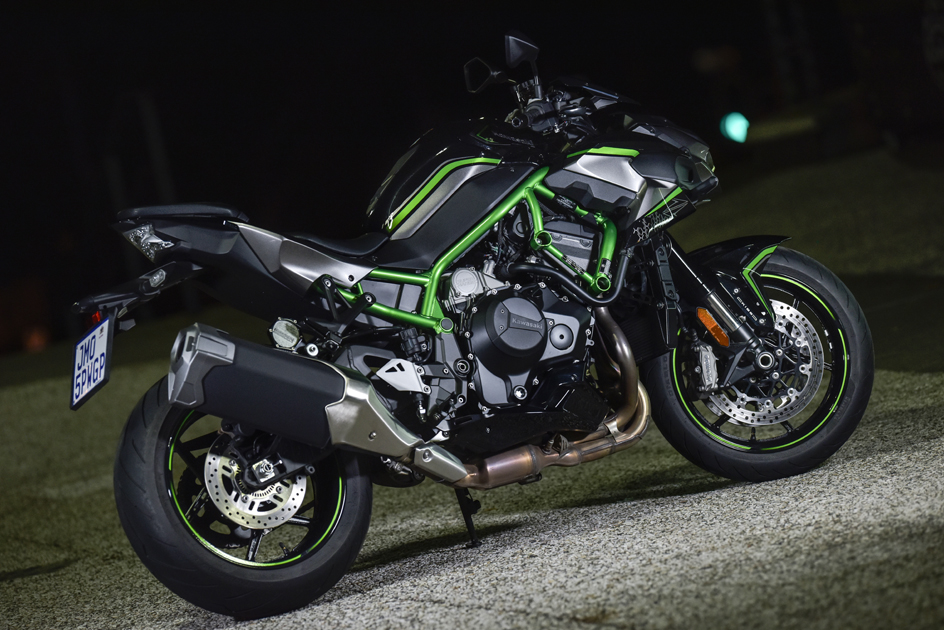 The King Z is built to be quite simply the meanest mutha on any damn block, bar none! 200 horsepower at 11000rpm and the Lord knows how much torque, I seem to remember 137Nm, [@8500rpm] but don't quote me. Here's the thing. The Supercharger supplies that torque in shovel loads right out of the basement. All I can say is that nothing I have ever, ever ridden, accelerates with the ferocity of this beast. As our shutterbug Bjorn, so aptly puts it, "this thing doesn't accelerate, it teleports you".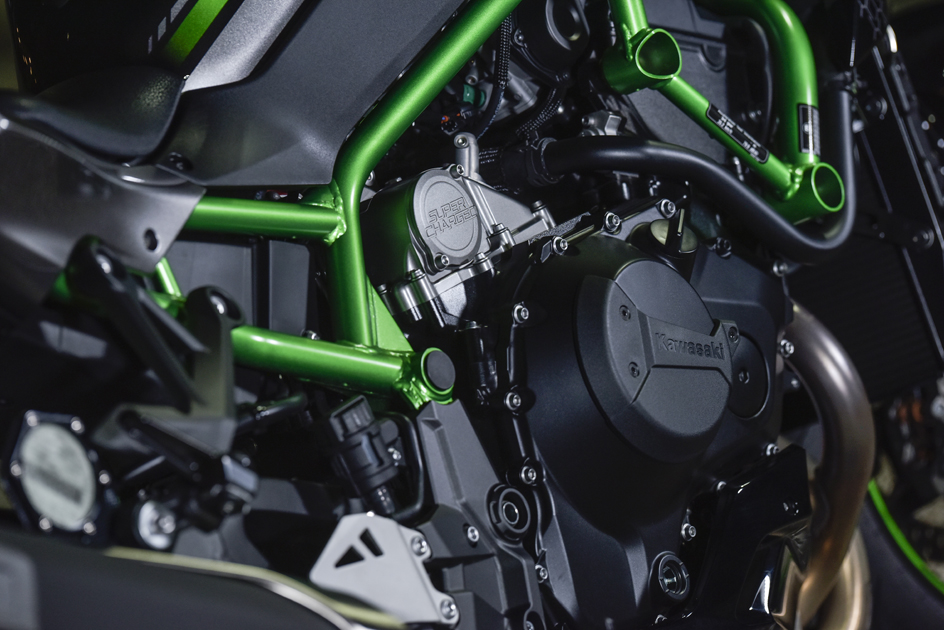 It really is a Starship Enterprise like feeling. Whack it open and you will have the river mark emblem imprinted in your forehead. Wind it on, and it lofts the front wheel a foot off the ground and holds it there as you Quickshift [yes it has a good one] through the gears. This bike makes a mockery of speed. In fact, speed is the H2's bitch! You ride down the road with the certain knowledge that nothing will match you in a straight line until the gale-force wind of your own creation forces you to back off.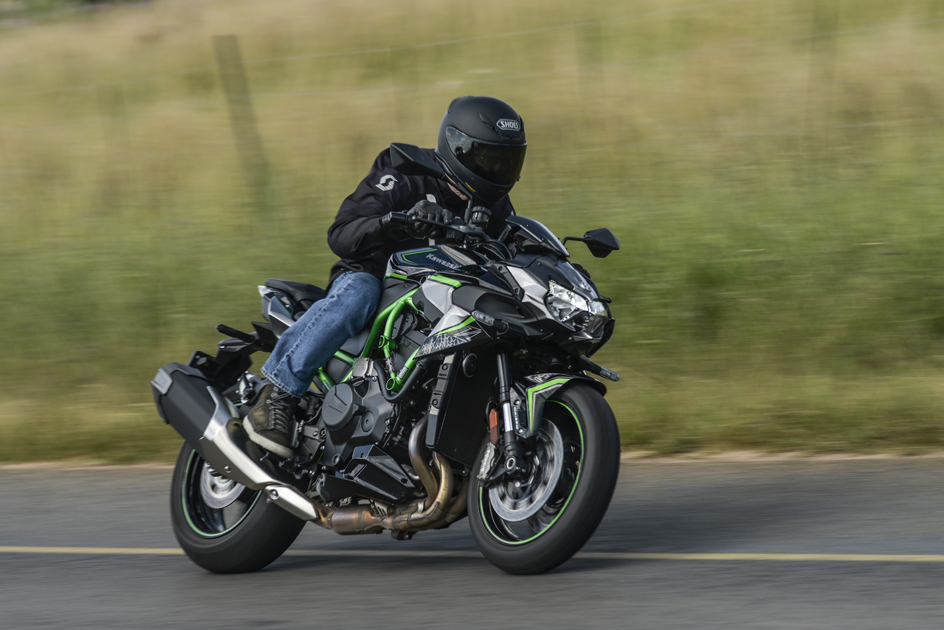 The Supercharger is what makes the difference. Other bikes may make similar, or even a trifle more power, but the blower boosts the midrange to unprecedented levels and keeps pulling harder and harder. Kawasaki have done a good job of making the insane shove manageable. Quality Showa suspension at both ends is good, but could arguably be improved upon, however, when you think about it, what else do you want the H2 to do that it doesn't presently do adequately? It keeps things tidy as long as you stay one gear higher than you would on any other bike.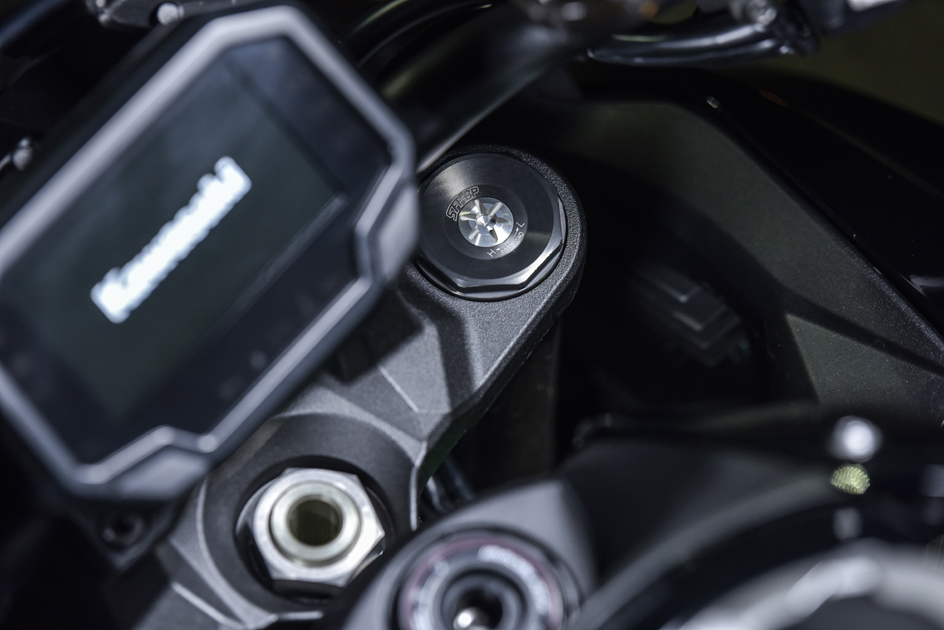 The blower gives you huge power everywhere, so when you hold it steady through the bend all is good, then as you pick it up just whack it open down the straight for a "teleporting" experience. Accelerating through the bend unleashes so much fury that something has to give, be that the tyre [excellent Pirelli Super Corsa 3's] or suspension or frame flex, whatever.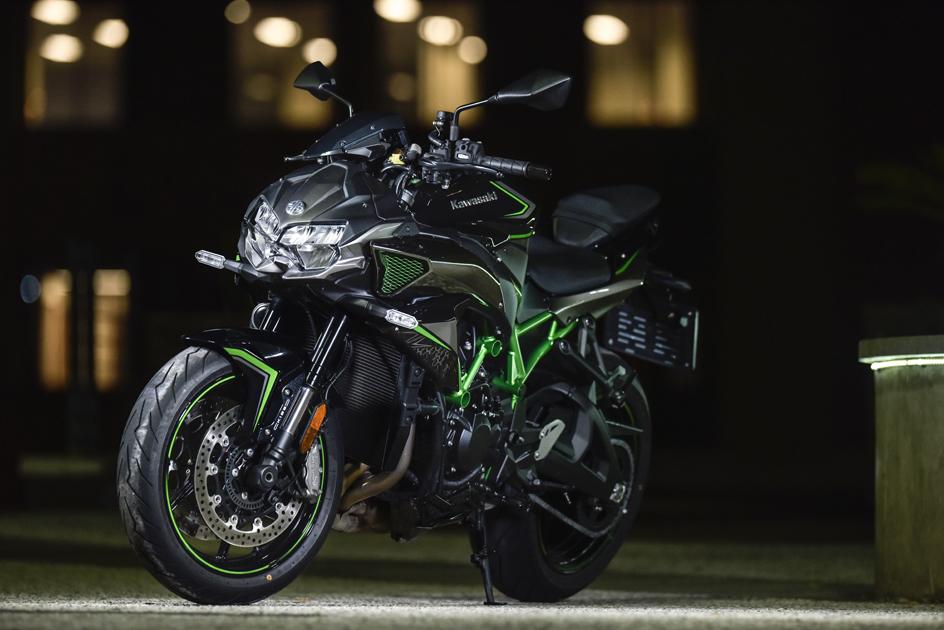 Don't think that it doesn't handle well though. It does, it is just that you need to adapt your riding style around the immense, ever-present power. Whoever carries better corner speed is simply going to be inhaled and spat out by the Z H2 in the next straight. As if it is not mental enough, Kawasaki has shortened the gearing compared to it's faired H2 siblings, "because it is a naked" they say. Our French buddy Phillipe, ran it to 260 plus on a banked track, with other journos seeing 280 odd. Whatever!, that is not what this beast is about.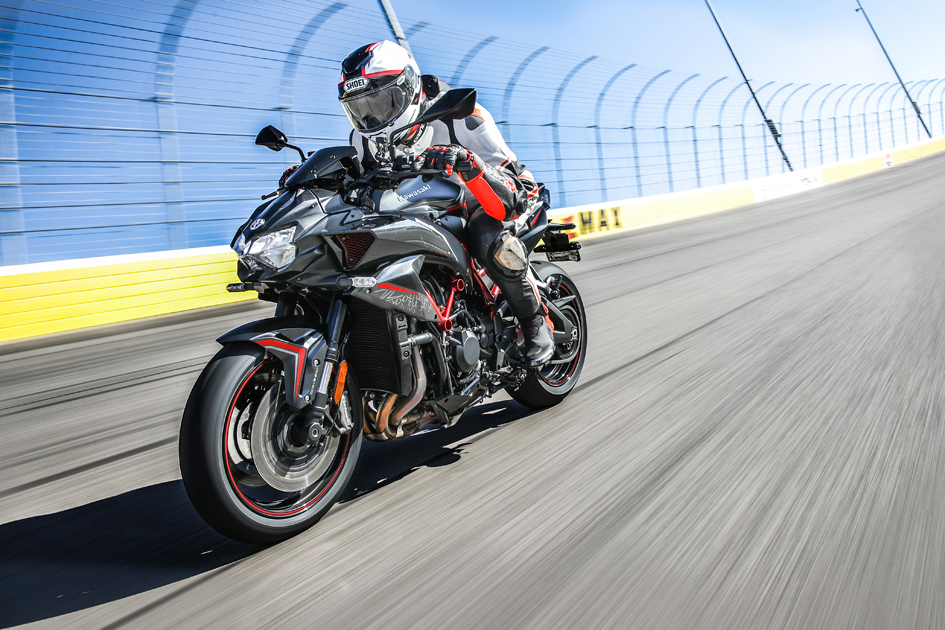 The 998cc ram air and supercharger fed, four-cylinder liquid-cooled DOHC motor, is a mechanical masterpiece. It chunters and chirps from the wast gate, or dump valve, if you prefer, between changes giving you a kind of wonderment at the fury of it all. At the same time, you can roll along at 40kph in 6th and then open it up, whereupon it will accelerate seamlessly without a hint of protest.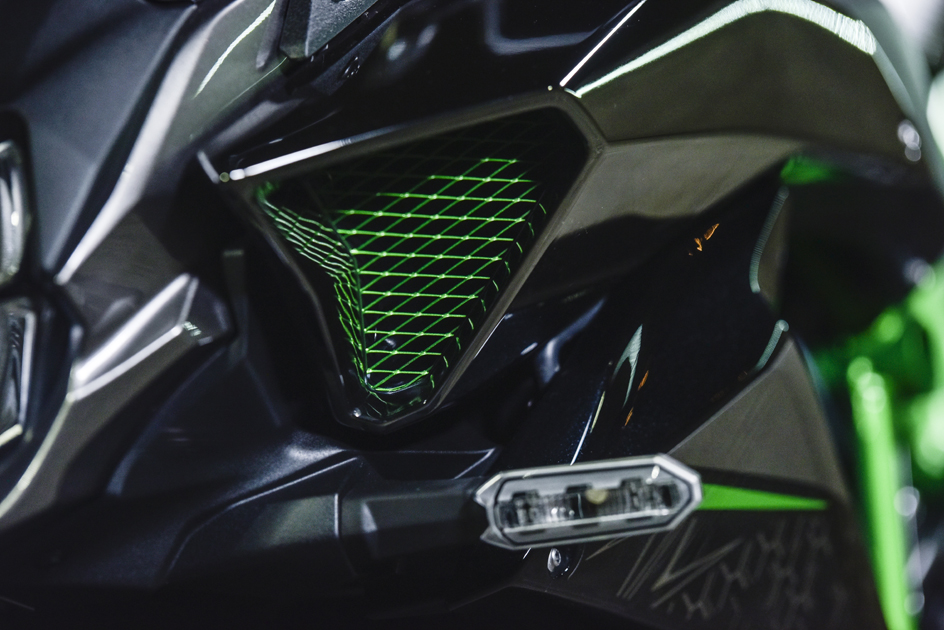 The technology runs very deep. Cast pistons in super-accurate bores ensure durability. The engine, clutch and transmission run the same oil thus needing only one oil pump and keeping the engine simpler and lighter. An assisted slipper clutch keeps aggressive downshifts tidy. The fuel injection is perhaps the best I have ever experienced.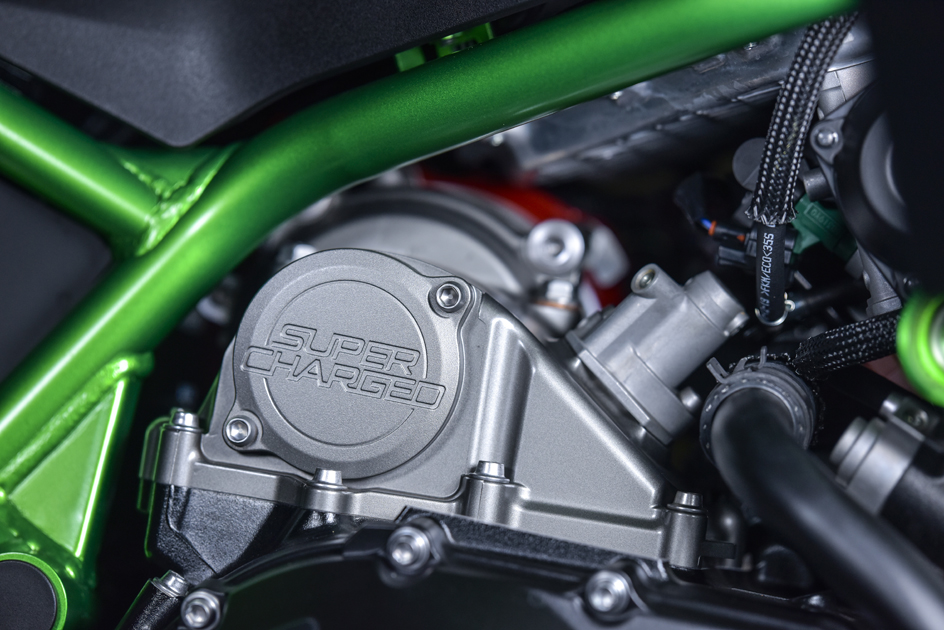 The chassis is the wrap-around trellis design common to the Z family, designed for both manoeuvrability at low and medium speeds, as well as high-speed stability, and it delivers on all those fronts. The ride is controlled yet plush. This is definitely a bike that you could easily use as an everyday ride. Brembo M4 calipers combine with twin 290 mm front discs and a 226mm rear to adequately take care of stopping the missile.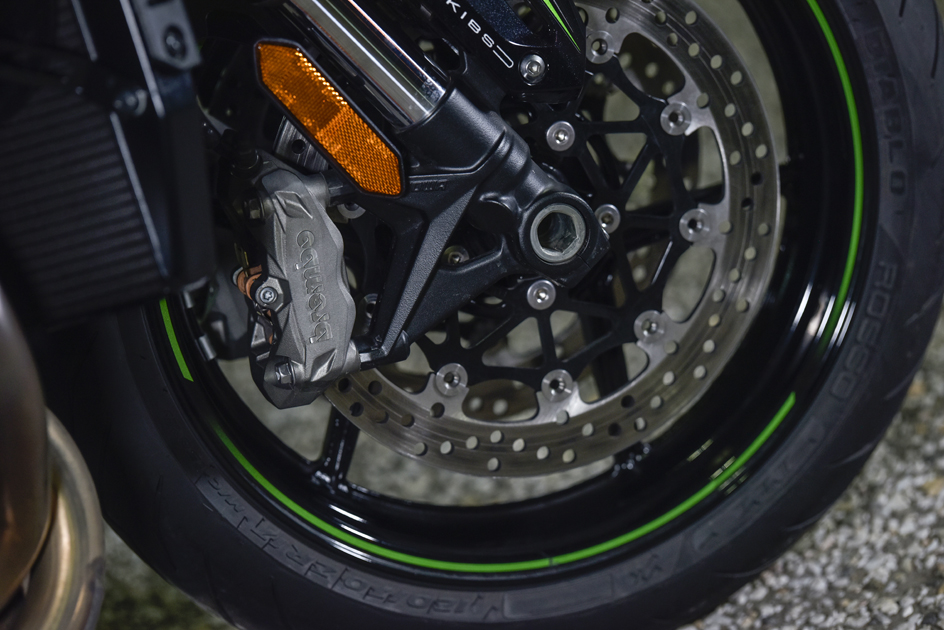 Needless to say, in this day and age, Electronics help to harness the power. Three rider modes [Sport, Road and Rain] give you full, 75% or 50% power. A yaw and other sensors chats to a Bosch IMU [Inertial Measurement Unit] helping the KTRC [Traction control] and KCMF [Kawasaki Cornering Management Function] as well as KIBS [Kawasaki Intelligent anti-lock Brake System] keep everything as tidy as possible, given the over-riding natural laws at play. There is Launch Control as well, which I did not try, being hard put enough to get my head and puny skills around the overall potent package.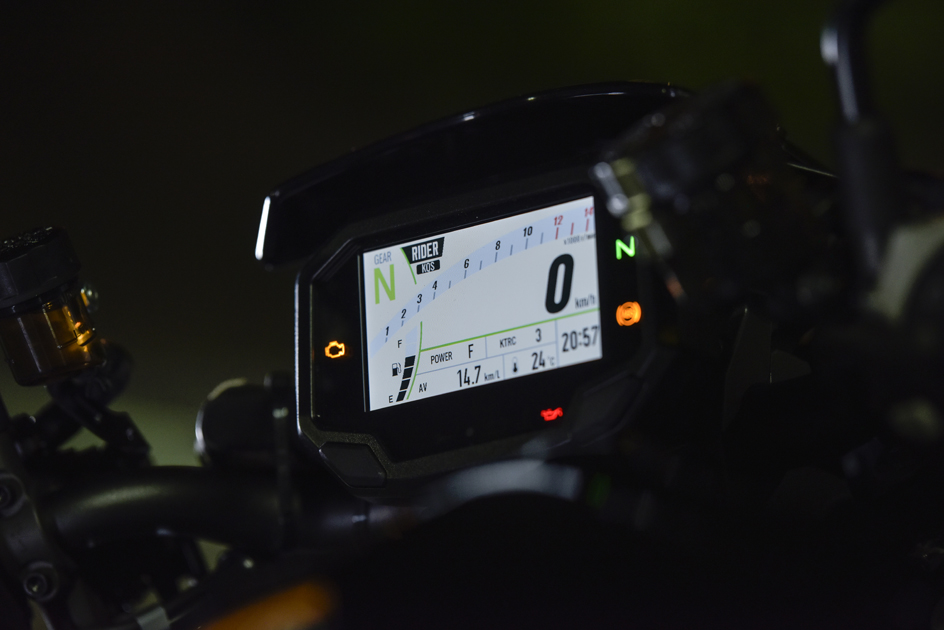 Oh yes, there is also cruise control to allow you to eke out some extra highway K's in comfort, without being tempted to engage warp speed again! This will also allow you to keep the fuel consumption to reasonable levels.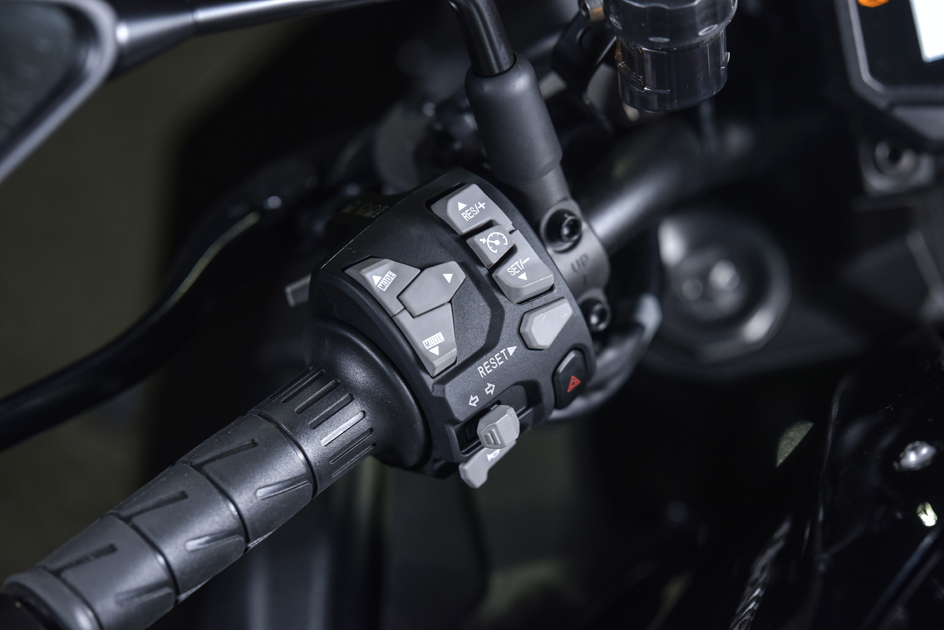 We averaged just over 15km/L during our time with the bike, but lean on it hard and be astounded by the current fuel consumption display. How does 4,5km/L grab you? That will give you even more bar-room bragging rights! Fact is, the 19-litre tank will take you a reasonable distance at sane speeds.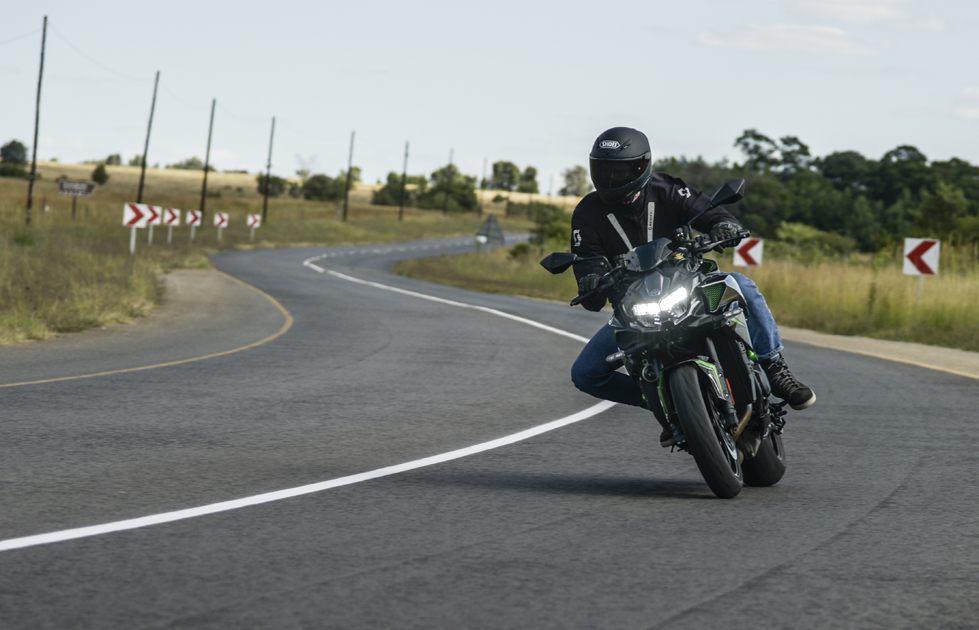 This is a landmark motorcycle. I don't believe it will ever sell in great volumes, given the space in which it plays. Keep it for the long haul though and you will be rewarded by an appreciating long term value that is the preserve of truly special and unique vehicles.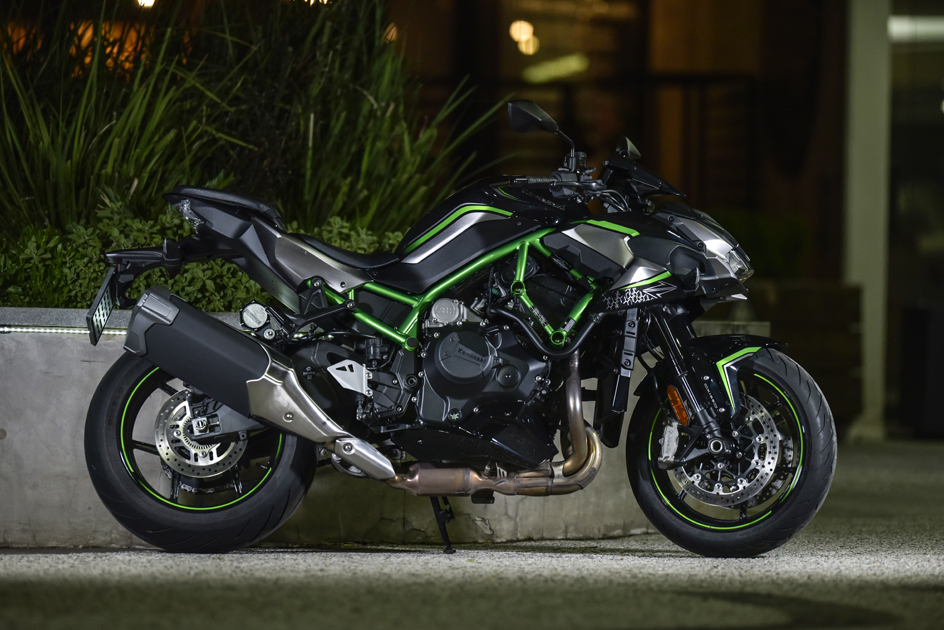 Thank you Z H2! It is a privilege to have spent time with you! 50 Kilo's lighter and with three times the power of your Grandad, you are so worthy of the legendary H2 name!
For more information visit: www.kawasaki.co.za
Kawasaki Z H2
For more information on the bike that we tested in this article, click on the link below…