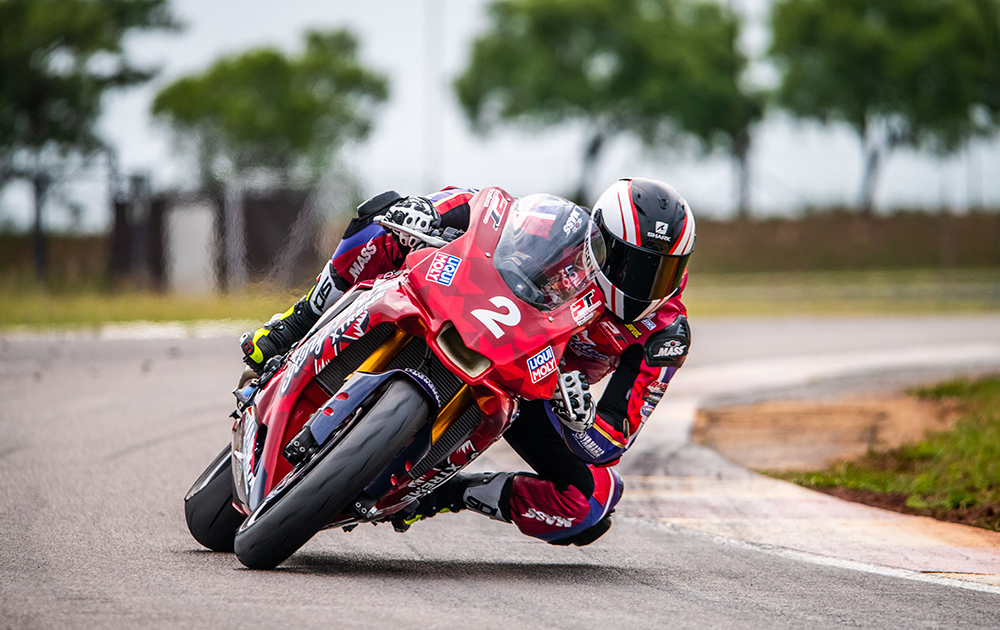 It's a tough time for motorcycle racing worldwide right now. The WorldSBK and MotoGP calendars are in a constant state of flux, with daily postponements and cancellations now the norm.
With all the attention on the world racing stage, it's easy to forget that our local racers are suffering too. What should have been a cracking start to the South African race season, has now become a waiting game instead, as teams eagerly await the day they can take to the track again.
One of those teams is the King Price Xtreme superbike race squad. The team's led by veteran racer and defending SA Superbike champion, Clint Seller, and filled out by Dino Iozzo and Sfiso Themba.
Clint has almost two decades of racing under his belt, along with one 600 cc and five SA Superbike championship titles. He's also won an American national endurance title in the past, and races in the World Endurance Championship for a French team.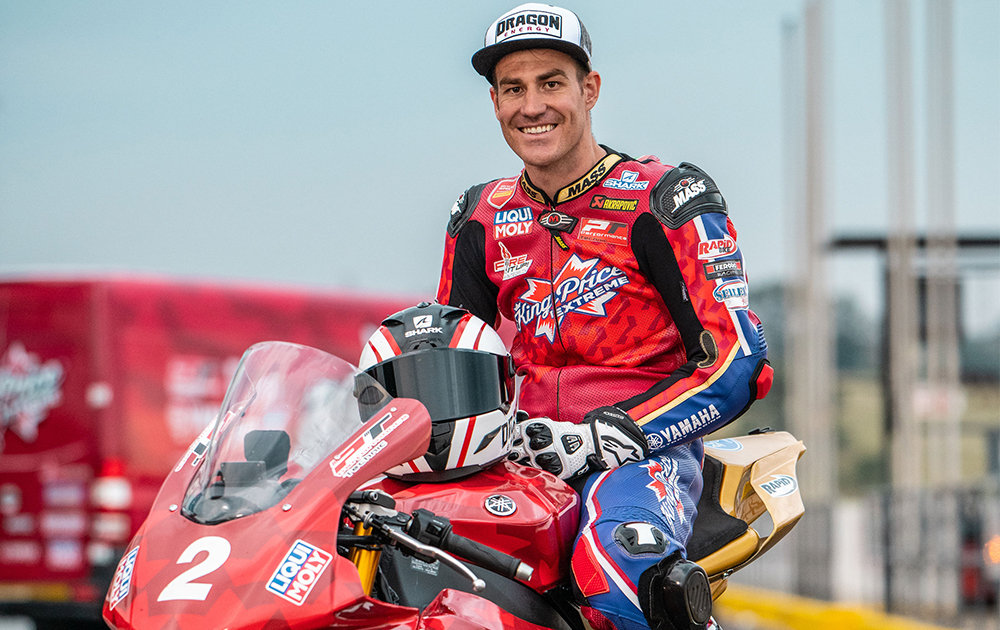 Dino came into 2020 with a fresh win at the final round of the 2019 SSP600 series at Red Star Raceway. He got into motorcycle racing after an injury ruined his dreams of becoming a professional footballer, then honed his skills in the US at the California Superbike School.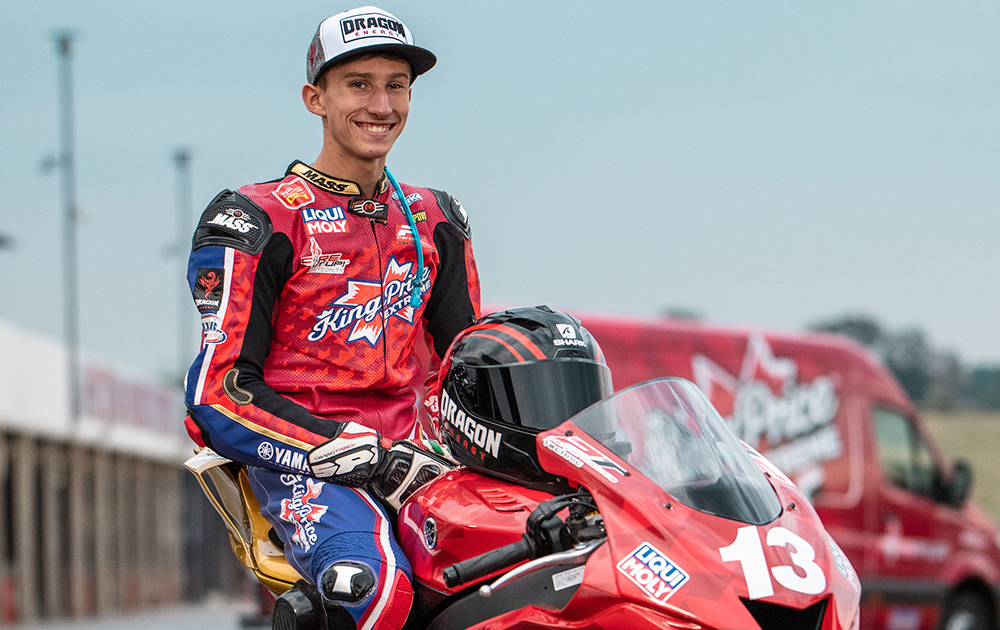 Sfiso's kicking off his first season with King Price this year, competing in the Kawasaki ZX-10R Masters Cup. Growing up in a small village in Mpumalanga, he dreamt of becoming a race car driver. Then, when he started riding motorcycles just seven years ago, the chairman at the track he frequented nudged him to start racing.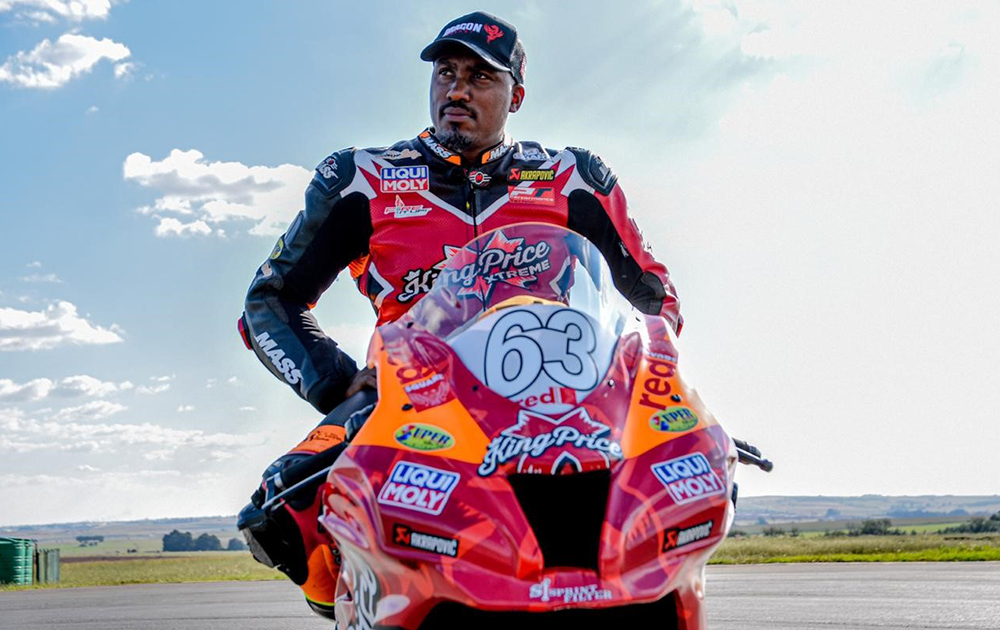 With a blend of experience, talent and raw passion (and a killer race livery), King Price Xtreme sure have a dynamic team on their hands. But how much of a damper has the extended lockdown and delayed race season put on their spirits? And how are they staying sharp and motivated during this weird time? We hit up Clint, Dino and Sfiso to find out.
What impact has COVID-19 and lockdown had on your race program, beyond the obvious side effect of not being able to race.
Clint Seller: It's extremely tough, as we were starting to build momentum for the team and our sponsors and now it seems like a distant memory. We as a team also started to work with Sfiso this year and understand what he needs, and had tests planned around his needs, but all testing and R and D has stopped. Not to mention the Honda shift in the team having to be paused, which is a tough one to swallow. But we know that we will pick up and push as a team once we are back in action.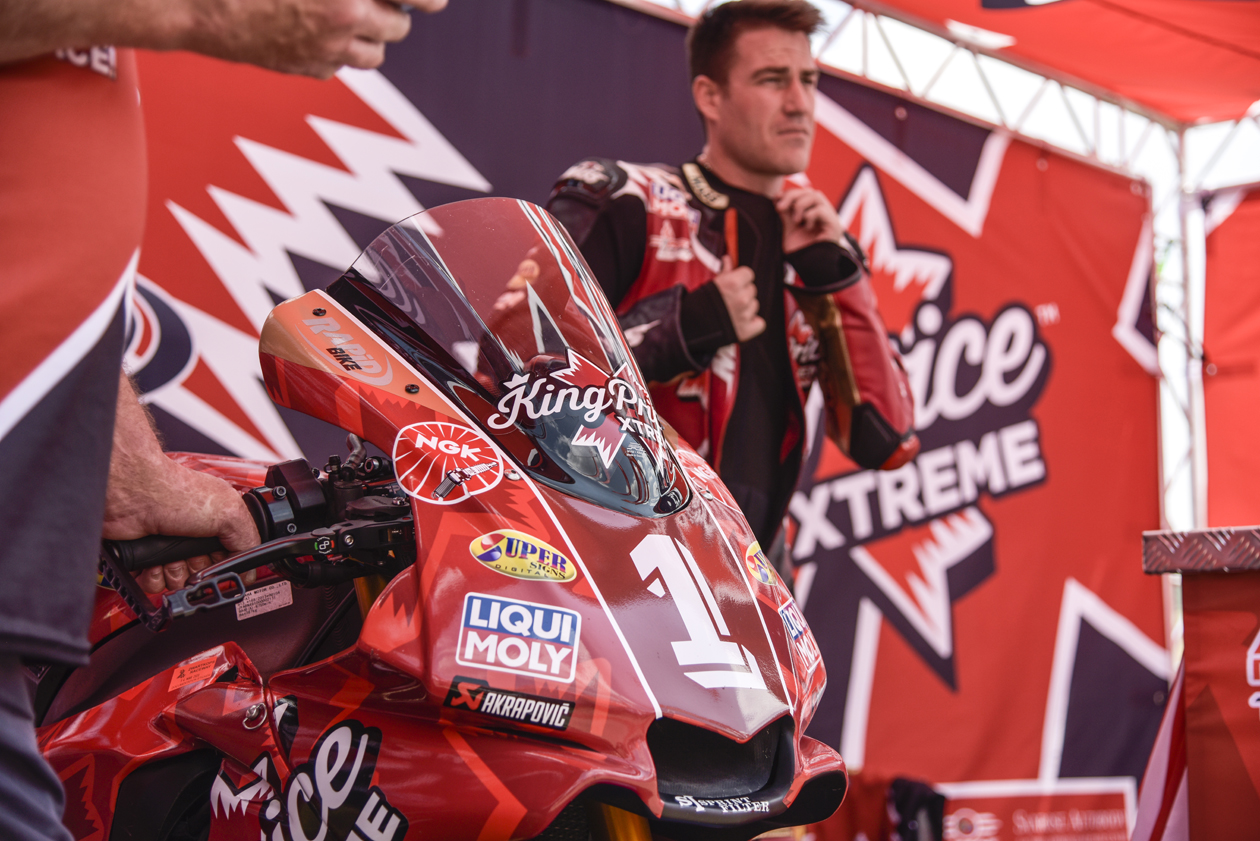 How do you see the motorsport industry in South Africa, and internationally, after COVID-19?
CS: It is going to be a tough year. As we all know motorsport is massively expensive and people's income is already going to be stretched. I think we are going to have to see the organizing bodies really working closely with competitors and fans to give the best bang for everyone's buck.
What are you doing, as a team, to stay motivated while the industry is in hiatus?
CS: As riders, we are training harder than ever, as a team we are planning and focusing on coming back bigger and better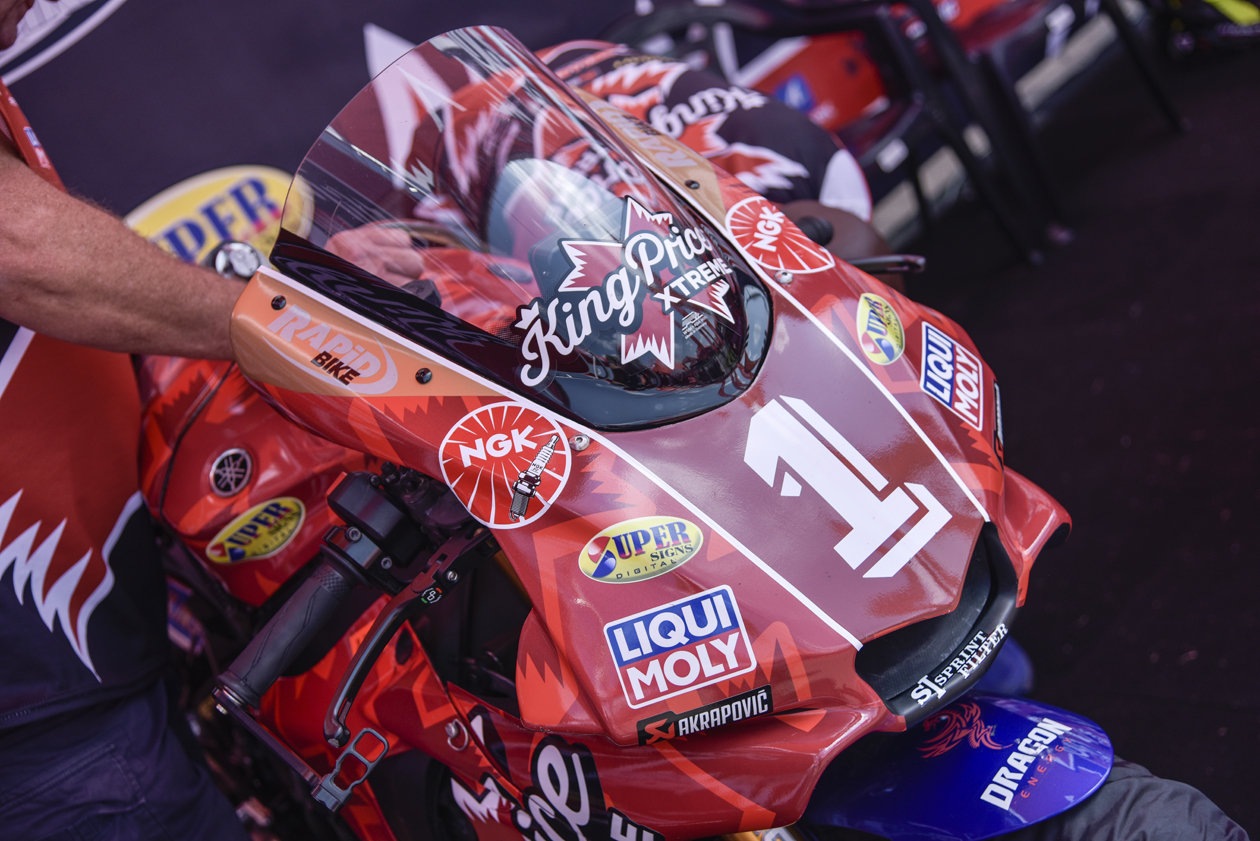 Do you think the motorcycle industry will bounce back, and if so, what will be the key to its future success?
CS: I think people will appreciate the freedom a motorcycle gives even more now, I truly believe people are going to start living for the now, and we will see motorcycle sales and insurance sales jump.
Without being able to head out to the track, how are you keeping your skills sharp and staying fit during this time?
CS: I have been training hard on my stationary trainer, however, I am really missing being on a bike and taking it to the very edge of traction.
I pedal for an hour a day and hit some skipping, but I have a beautiful one-and-half-year-old daughter who is super-fast and has more energy than I thought was possible so chasing her around the house feels like a stint at the 24 Hours of Le Mans.
Dino Iozzo: Although we are not able to ride, which can definitely impact your riding skills, I am fortunate enough to be able to train at home, and to be able to keep strong and fit.
My home-based workout would normally be weights for an hour, and then I would do a cycle towards the end of the day on the stationary bicycle. I also do a lot of core and balance exercises to keep my body in control.
Sfiso Themba: Thanks to level 4, now a person can run. So it's a morning jog, then it's indoor training in the afternoon, that includes push-ups, skipping and spinning.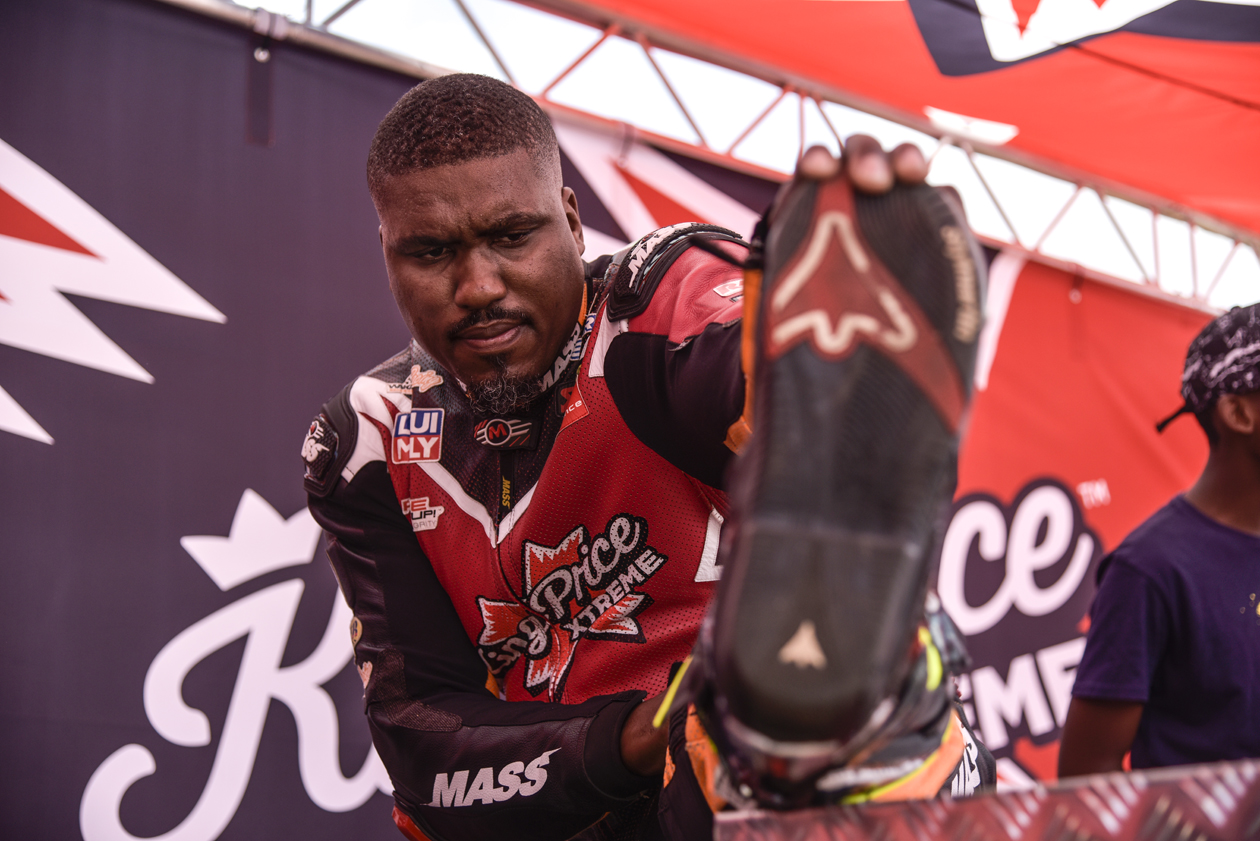 What are your hobbies outside of motorcycle racing, and are you able to pursue some of these now? If not, what are you doing to stay sane?
CS: I really love riding my bicycle, however, I have a normal job as well which is considered essential services—so that has been a huge portion of my lockdown.
DI: Outside the racing world I do enjoy other sports and activities such as soccer, downhill mountain biking, and, of course, the usual: playing PlayStation. I always wanted to be a soccer player but unfortunately, injuries happened. I've always loved PlayStation ever since I was small, and golf is the best therapeutic support for me, probably because the racing is so fast compared to slow and steady.
ST: Following social media and trends, and watching Formula 1 and MotoGP races.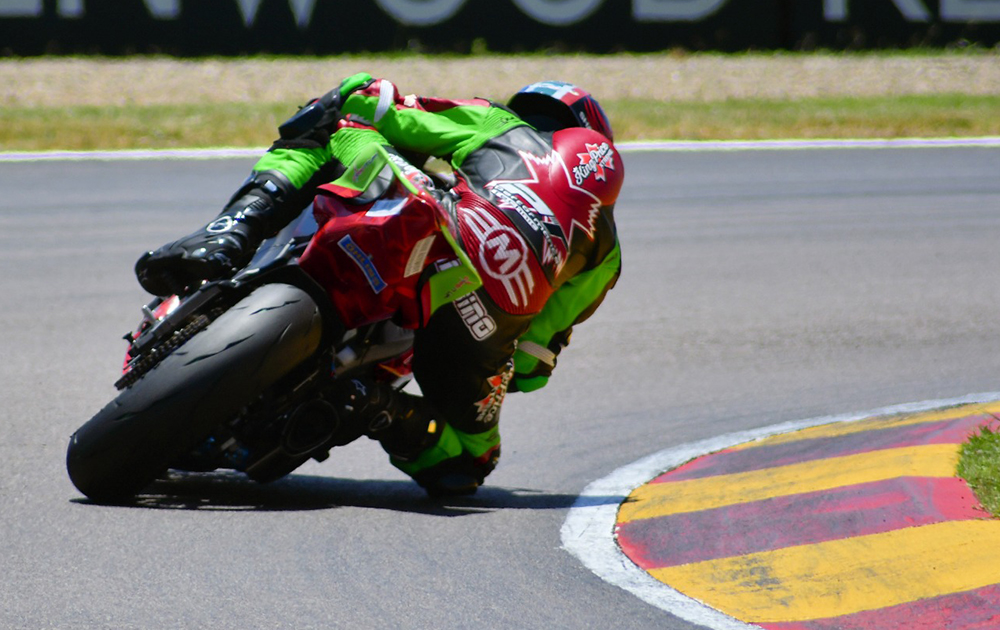 What's your biggest challenge right now?
CS: I think for me I just look at what's in front of me and get on with it. So we can't race for a while, so I just attack the next challenge. Which right now is my day job.
DI: My biggest challenge now is to try and keep as fit and as strong as possible. Even though there is no racing at the moment, being a professional athlete takes huge dedication and sacrifice. So we always need to be mentally and physically prepared.
ST: Mentally, to be competitive when we start racing and to try out new tricks learned over watching videos… and pushing the limits on track.
What are you looking forward to most, once lockdown is lifted?
CS: Probably riding my practice bike at a go-kart circuit. I have no pressure when I ride that bike so it feels really pure.
DI: As soon as lockdown is over I would probably load my bikes and head straight for the racetrack because at this point I'm itching to ride.
ST: Riding, lots of racing, and pushing the 63Nation brand.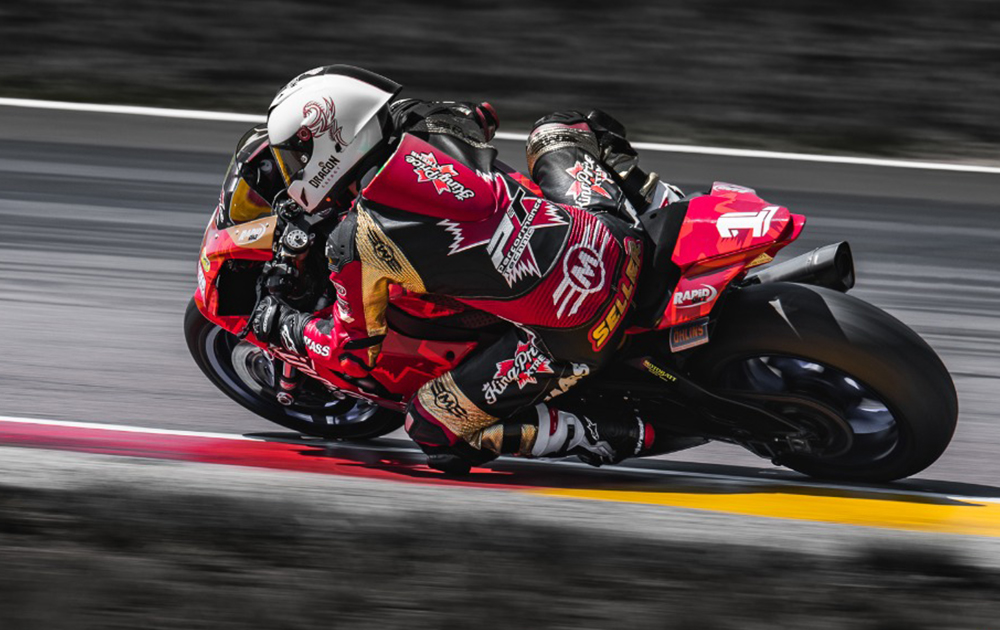 What's going to be your biggest challenge, when you get back on the track?
CS: Race fitness. All the cycling in the world doesn't prepare you for that fire breathing 1,000 cc race bike that wants to pull your arms off. But man, I can't wait.
DI: Honestly my biggest challenge, when I get back to the track, will probably be seat time! Meaning that I haven't ridden in a while and that is going to take a few sessions to get on the pace.
ST: To keep up with the competition and deliver a thrilling race!