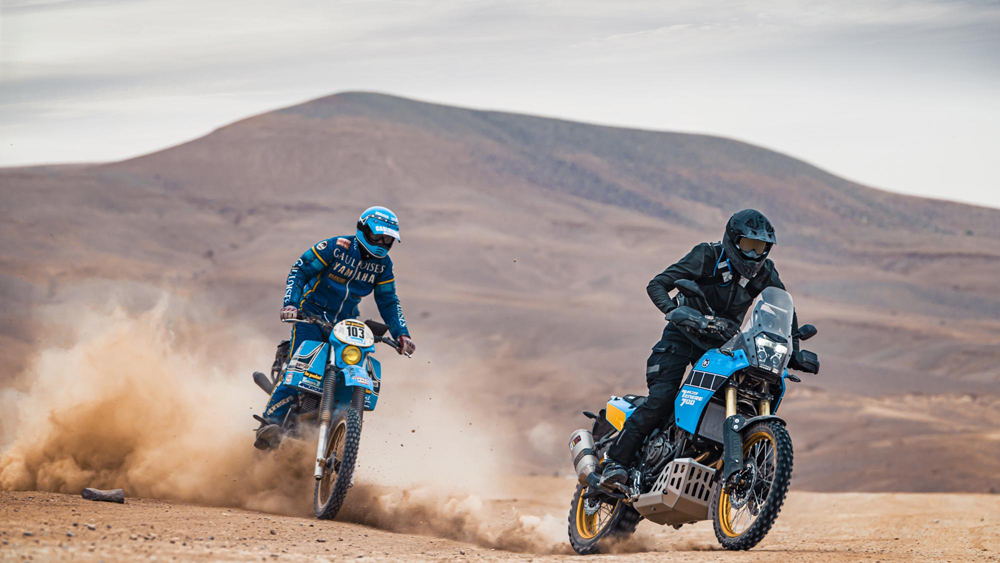 Fans of classic Dakar rally bikes rejoice: Yamaha have just revealed a luscious 'Rally' version of the much-hyped Ténéré 700, riffing off their desert racing heritage. If you're already frothing at the mouth for Yamaha to release this highly anticipated adventure bike in South Africa, this should send you into overdrive.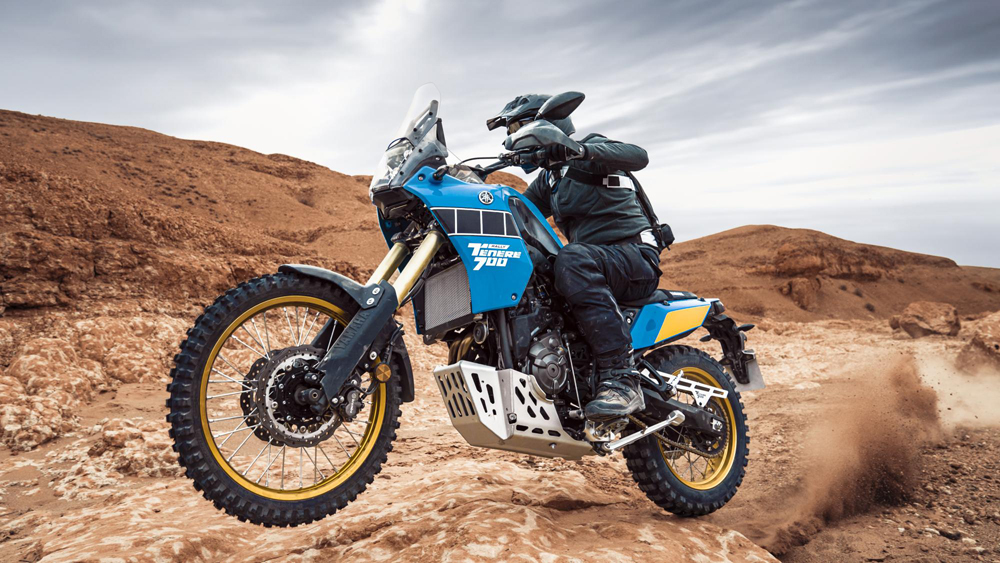 Even though the Ténéré hasn't arrived on our shores yet, it's been a hit in Europe. That's no surprise either—we've sampled its 'crossplane' parallel-twin motor in various guises, and it's an absolute gem. And by all accounts the overall package is capable and versatile, too.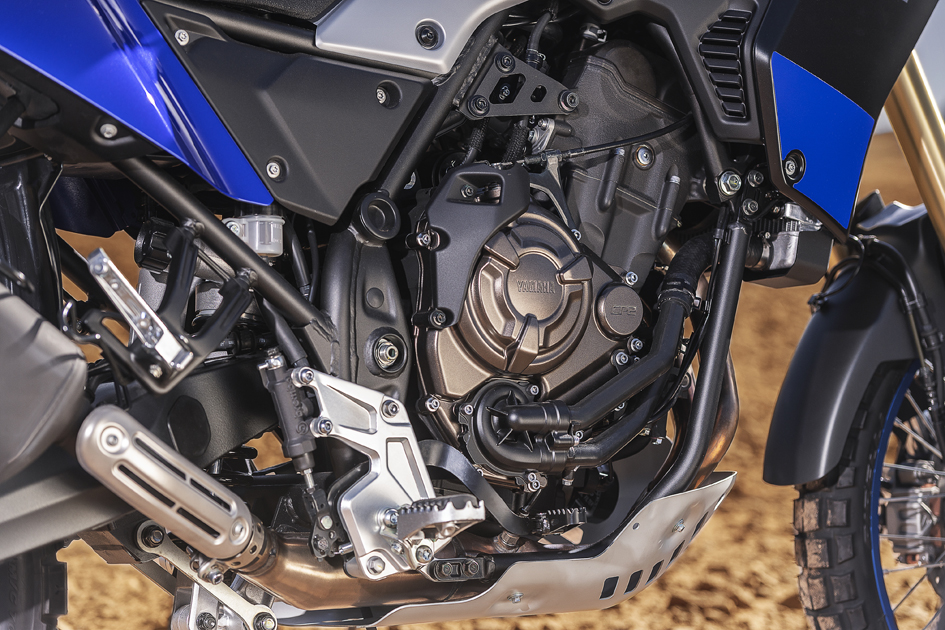 When the Ténéré 700 does eventually reach us, we're hoping this version will be available as well. It's called the Ténéré 700 Rally Edition, and it's wrapped in a paint scheme that channels the iconic 1983 XT600Z Ténéré, piloted in the 83 and 84 editions of the Dakar rally by Jean-Claude Olivier and Serge Bacou. The sky blue base, black 'speed blocks' and yellow panels are straight from the XT600Z's livery, and add a surprisingly retro touch to an otherwise modern motorcycle.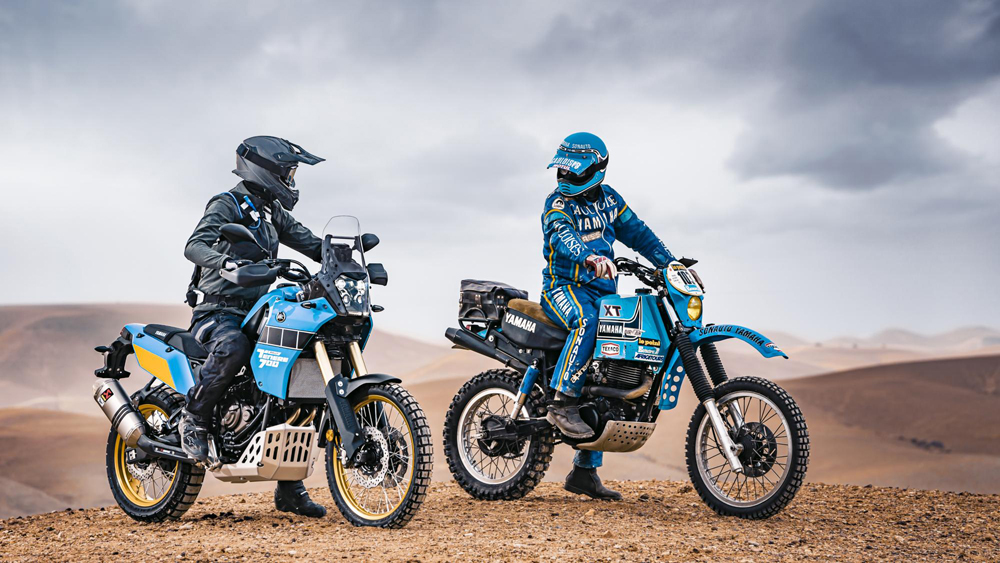 But the connection isn't such a stretch—the new Ténéré can quite easily trace its ancestry all the way back to Yamaha's first large-capacity four-stroke single, the XT500. Launched in 1979, the XT500 quickly proved itself in the Dakar rally, and went on to be a bestseller for the Japanese marque. Off the back of that success, the XT600Z launched, and with it, the 'Ténéré' designation was born.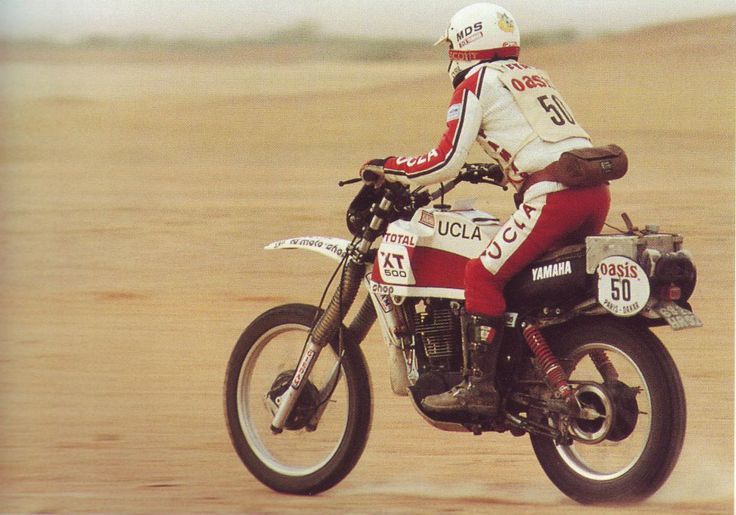 Yamaha will be building the Rally Edition in France, which is another nod to its heritage. Jean-Claude Olivier was CEO of Yamaha France when he was racing in the Dakar, and he was instrumental in establishing the brand locally.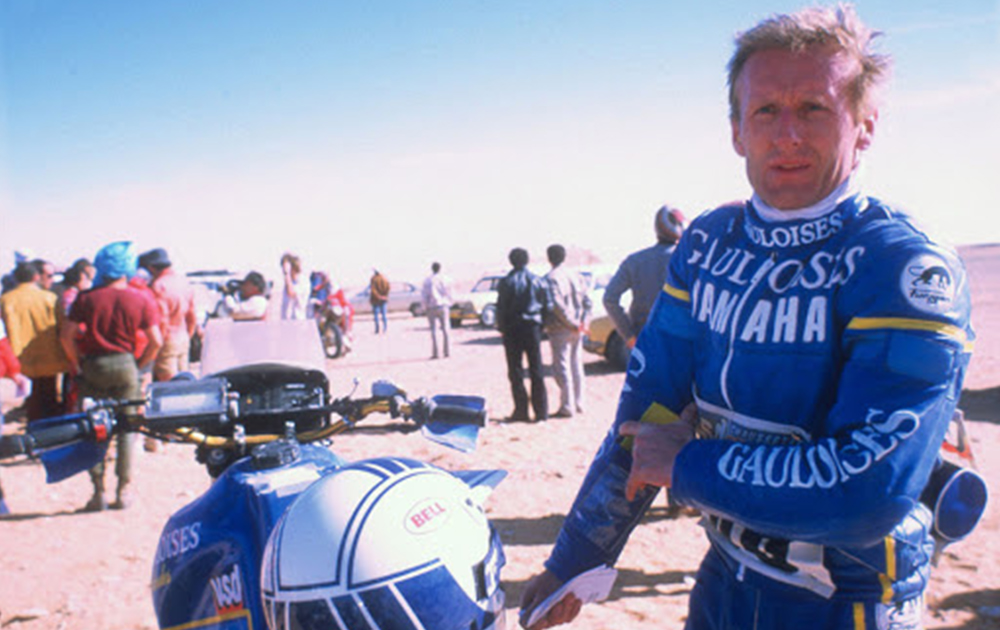 But the Ténéré 700 Rally Edition is more than just a retro-fabulous paint job with a nice backstory. Yamaha have kitted it with a few key upgrades too.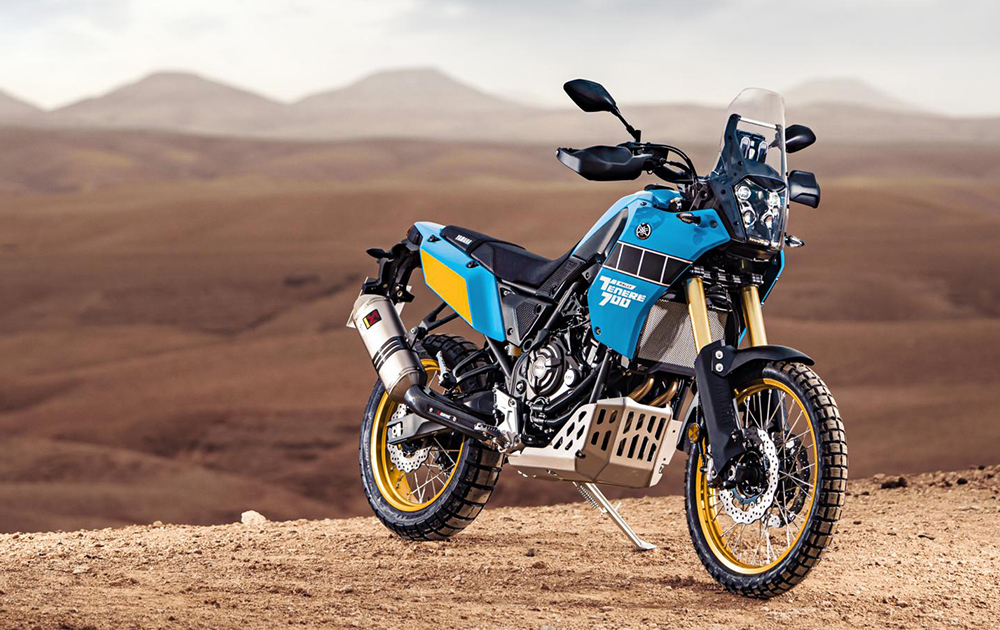 For starters, it comes with a substantial 4 mm thick aluminium bash plate, complete with mounting points for a tool box. It gets a black aluminium radiator guard too, and a unique laser-cut chain guard.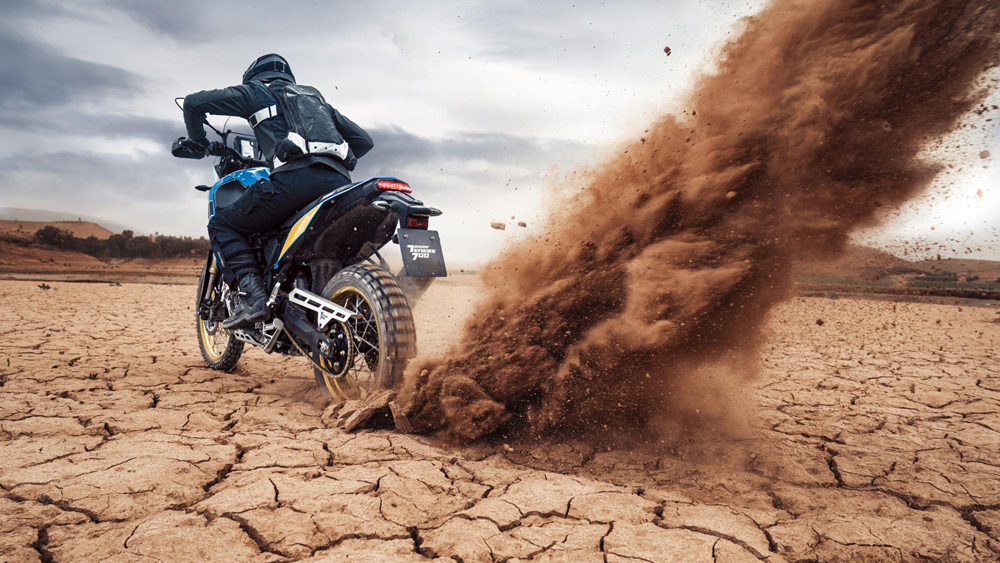 It also features more aggressive ergonomics too, thanks to a 20 mm higher-than-stock rally seat, putting the new seat height at 895 mm. Yamaha have also included gripper pads on either side of the tank, and off-road specific grips. Other parts include LED indicators, and a grunty Akrapovič can with carbon heat shields.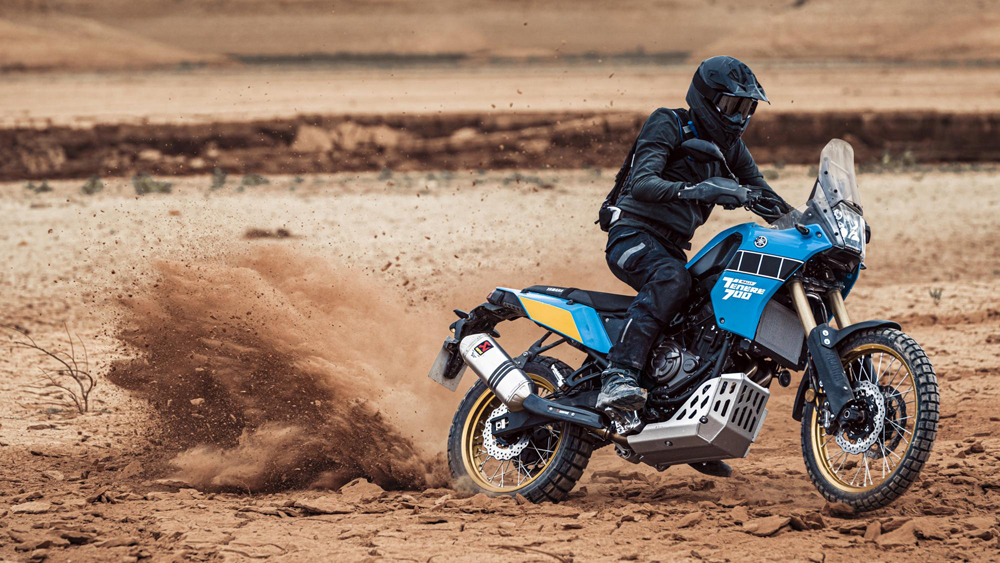 We're still not sure when we'll get the Ténéré 700 here, but when it does land, this is the one we want. In stock form, we love the Yamaha's purposeful appearance, usable motor, and off-road friendly features like a tall seat height and 21F/18R wheel combo. This version adds not just a heavy dose of throwback Dakar style, but also an array of extras that we'd want to fit out-the-crate anyway.
Shut up and take our money already, Yamaha.