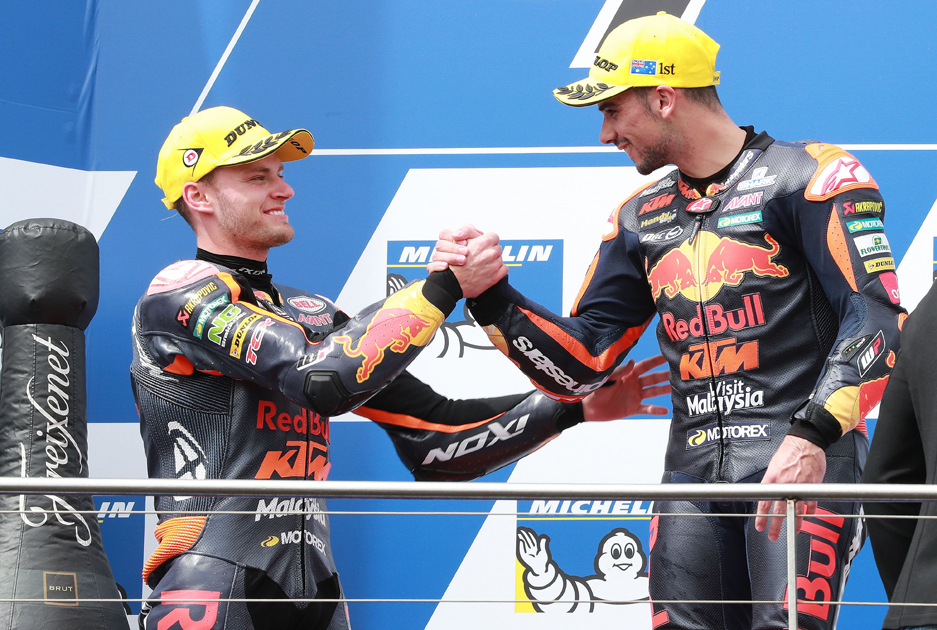 With confusion in the air not knowing who was going where, we as fellow South African MotoGP nuts can now be relieved of this stress. Brad Binder retains his full factory ride alongside a familiar face, Miguel Oliveira. A true power duo that has proven their own individual riding talents as well as their compatibility as teammates in the past. Both riders have won multiple Moto3 and Moto2 races for KTM and have come through a development structure that KTM labels the KTM GP Academy; a system of talent recognition and support that stretches all the way from the RedBull MotoGP Rookies Cup.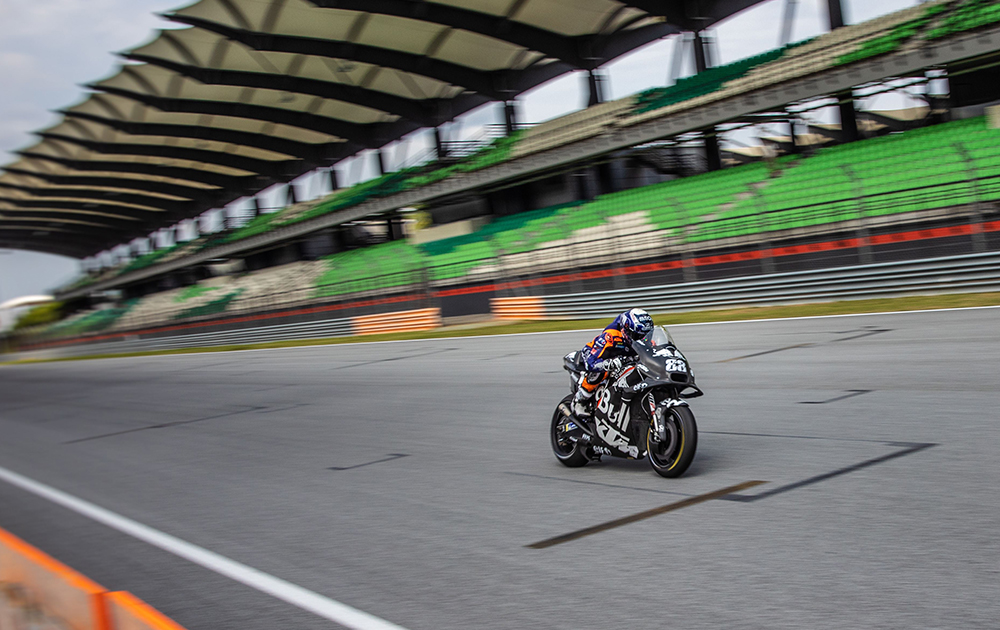 What impresses me the most, is how both rider's championship statistics over the years have actually been very similar when you consider they have ridden side by side for most of that time. Both Brad and Oliveira are very consistent when it comes to finishing in the points and they both ride very calculated races, which in turn has led to their many podium finishes and overall championship contention. Unfortunately, Miguel (in 2018) and Brad (in 2019) missed their chance of winning the Moto2 championship. Miguel finished as runner up to Francesco Bagnaia by 9pts and Brad runner up to Alex Marquez by a mere 3pts. Again, people always look at who won the championship but if you were as smart as RedBull KTM, you would have looked at both riders racing statistics. The statistics don't lie, the duo's consistency was out of the ballpark compared to the championship winners and at the end of the day this helps tighten up the manufacturers' standings.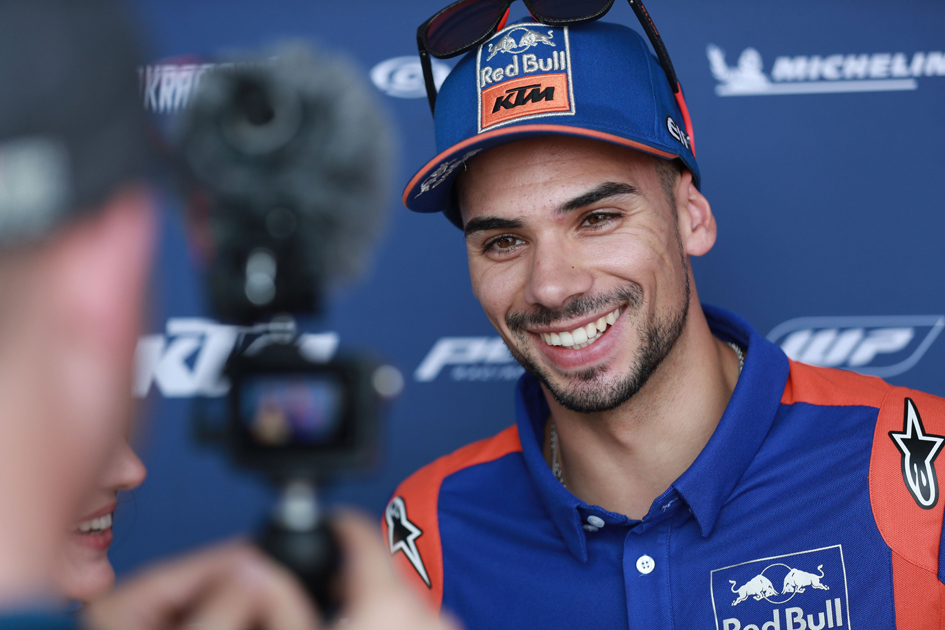 Mike Leitner, Red Bull KTM Race Manager: "We have two very talented riders in RedBull KTM Factory Racing for 2021 and we've seen in both Moto2 and Moto3 what they are able to do. It's great to be able to bring both of them through the ranks into MotoGP. Miguel has already made positive first steps in this category and has performed so well at RedBull Ring last year. For Brad, we know his skills and potential as a rider. Of course, he is the rookie but we'll bring him up to speed in 2020 and help him to learn the category to be stronger for 2021. Right now, we're looking forward to racing in 2020 and have to thank everyone that managed to make a race calendar happen this summer. We are very confident with our current rider line-up."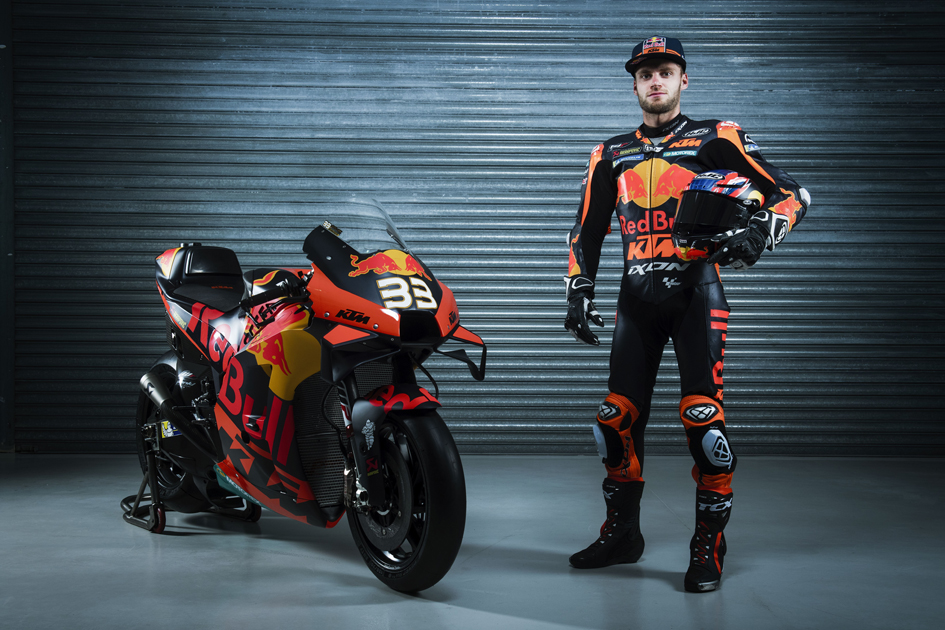 Brad Binder: "I'm incredibly excited to be able to have another season on the RedBull Factory Racing RC16 and I'm really looking forward to getting this year underway and my first MotoGP race under my belt. It's an honour to have this opportunity and I'm looking at a bright future with KTM and some great times to come."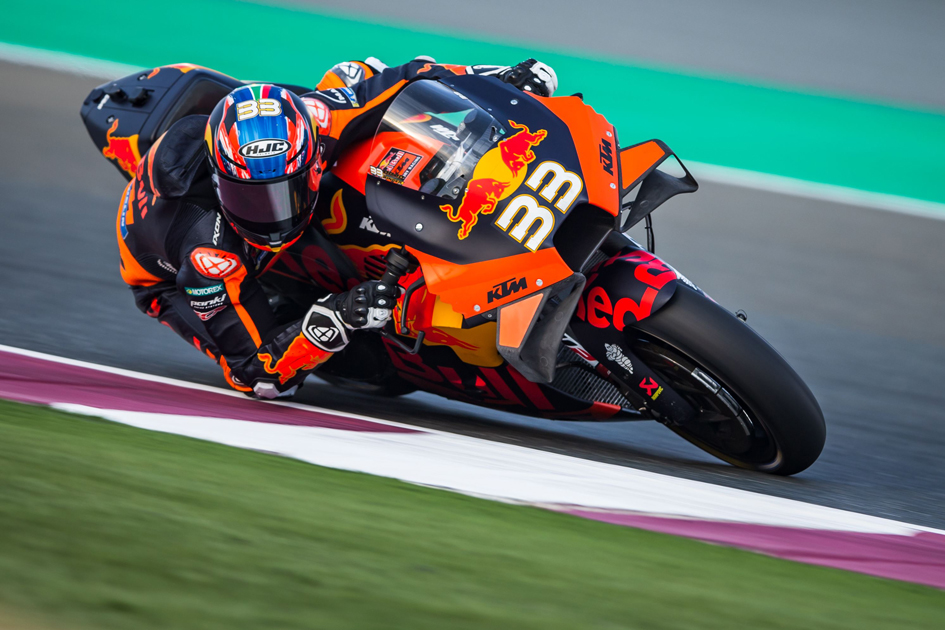 Binder has yet to make his MotoGP debut in 2020 but has signed a new contract to remain in RedBull KTM Factory Racing colours for 2021. We hope that an impressive ride by Brad will bring forth the option for a 2022 signing. The smell of race fuel and exotic race bikes lined up on the parc fermé will be taking place in Grandes Premios RedBull de España and Andalucía – at the Circuito de Jerez in southern Spain on July 19th and 26th.
Get those race caps dusted and those braai's going because we are going racing!