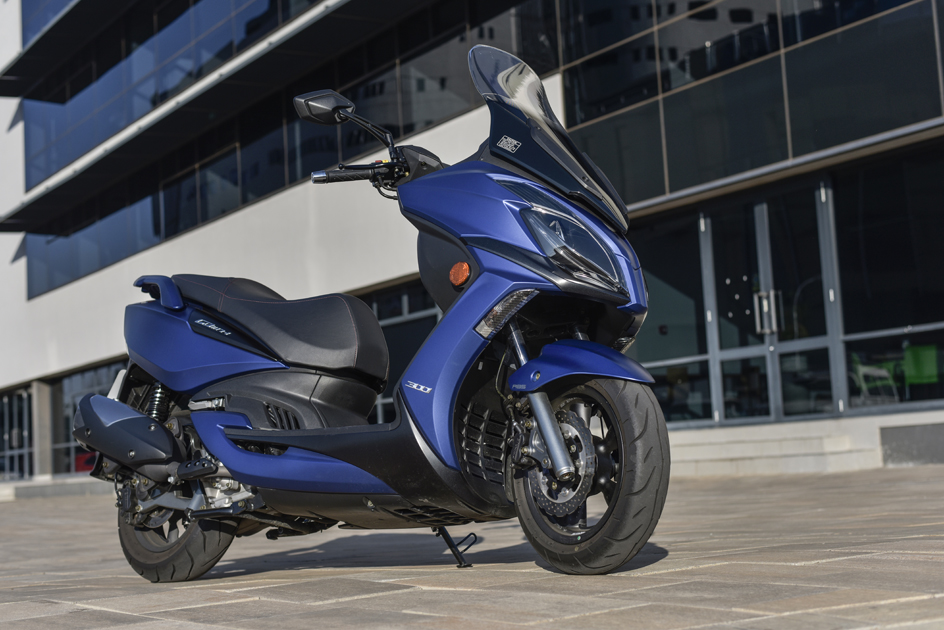 We recently had the opportunity to re-acquaint ourselves with Kymco's G-Dink 300i ABS, which is the more sumptuous of Kymco's two 300cc middleweight offerings. The radiator has been relocated lower in the front of the scooter which has resulted in slimmer styling and makes for a thoroughly modern and handsome look.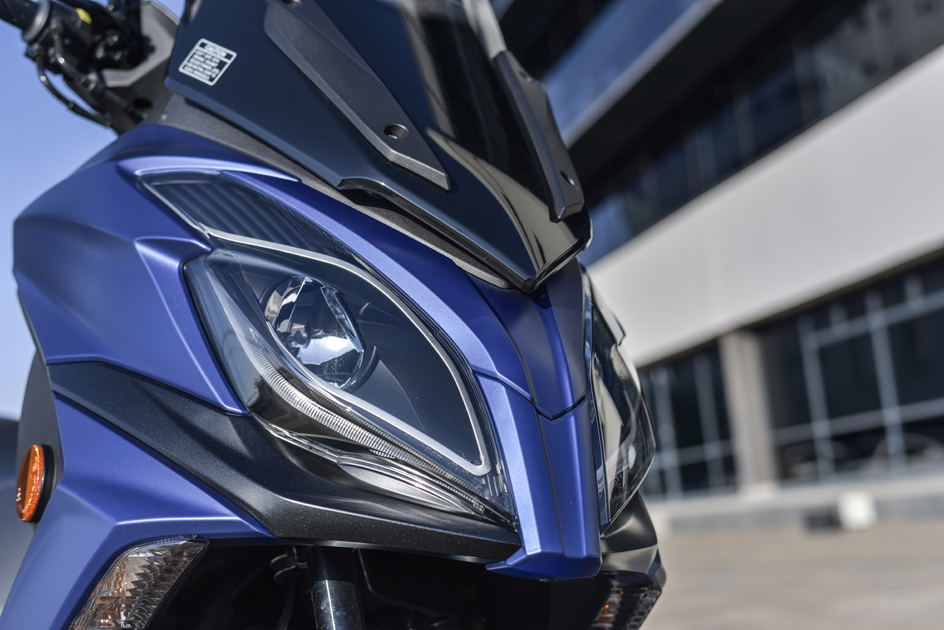 Our test bike was blue, which subtly accentuates the lines of the scooter. Whilst I am undeniably a "bike" guy, I am always taken with the brilliant versatility of scooters when negotiating the urban sprawl that we live in.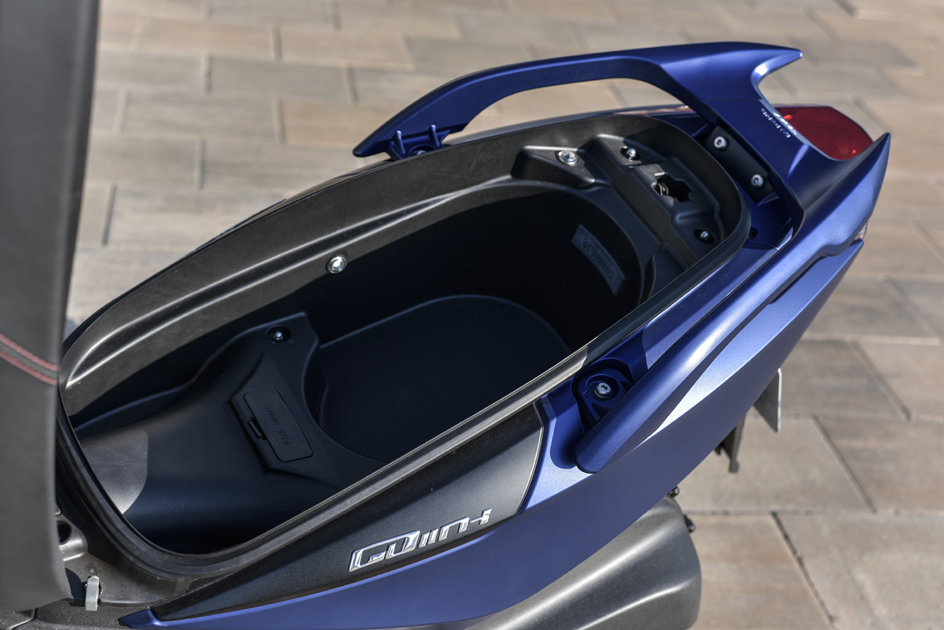 The practical, weatherproof storage spaces, USB port, courtesy light when opening the under-seat storage and informative digital dash layout are typical of the really nice touches that abound on these scooters. The cockpit places the rider in an upright commanding position. The screen offers good weather protection as it blends into the bodywork, which in turn keeps your legs out of the elements.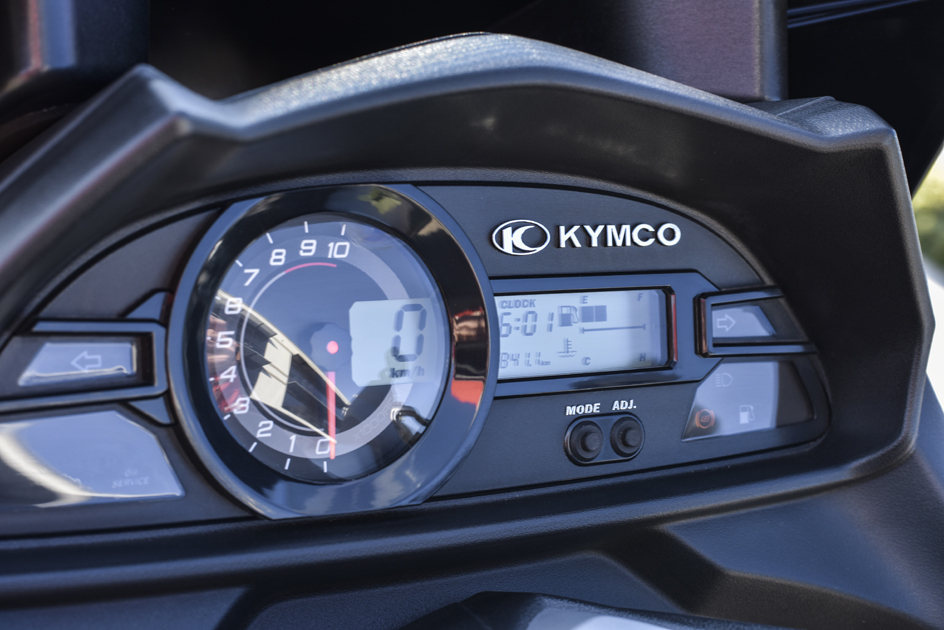 Powering the 300i is a water-cooled 271cc single-cylinder engine providing 16,4 kW of thrust at 8000 rpm through a CVT gearbox, which equates to twist and go performance aided by 22,6 Nm of torque at 6500 rpm. Performance allows you to see off all but the most persistent hot hatches and allows you to slice and dice traffic with aplomb. The motor is generally pretty smooth with very little vibration at any engine speed.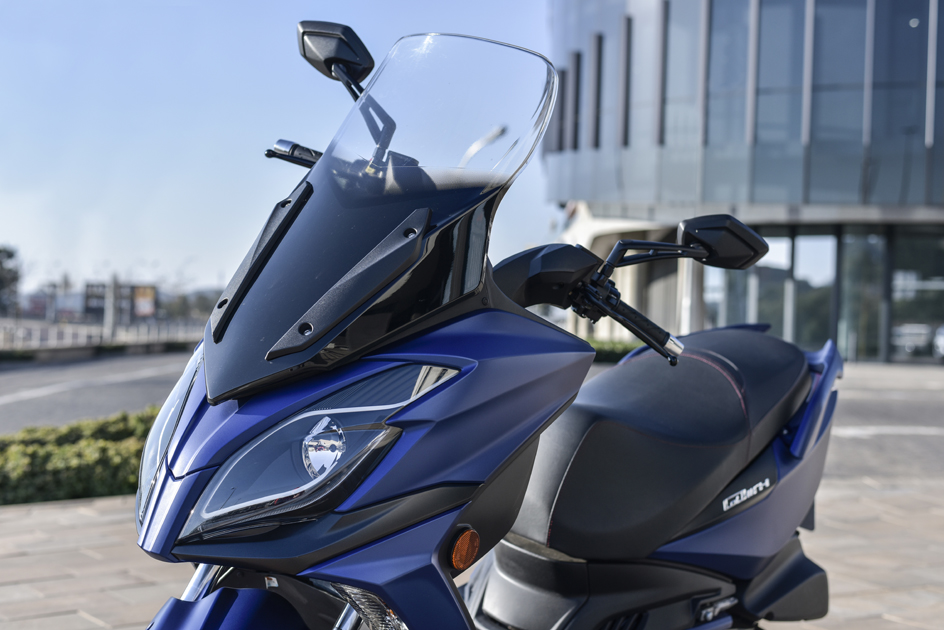 The CVT box also keeps the motor on the boil, so there is always forward motion at your beck and call. Whilst the bike runs to the legal limit and beyond without any problem, it does rev pretty high at highway speeds cruising at 120 with only another 1000 revs in hand. Having said that, it is not often that you can sustain 120 kph for long on your typical commute, so the gearing is probably perfect for urban traffic.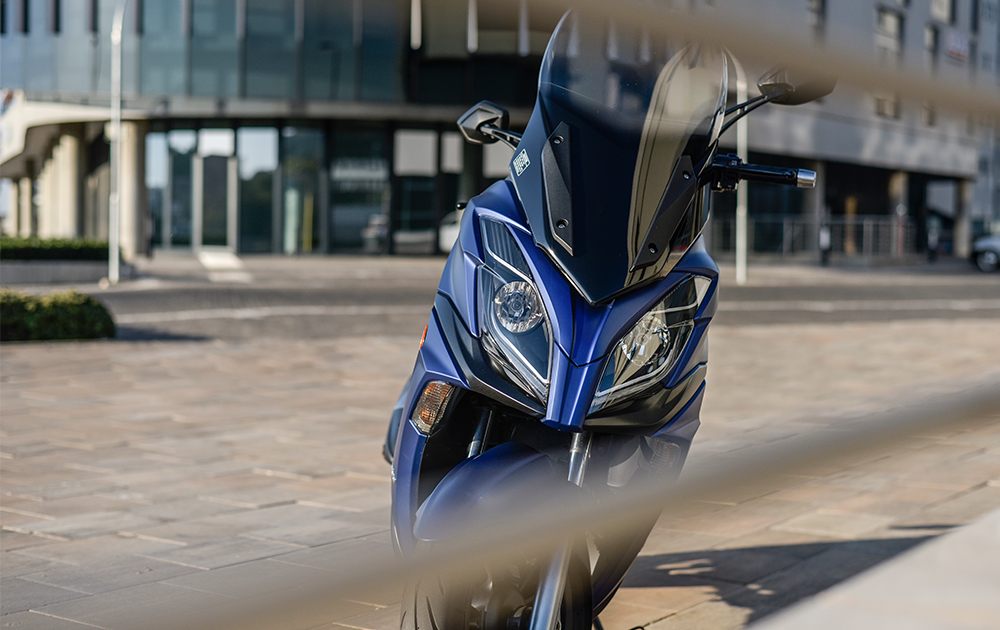 What is particularly impressive on the G-Dink is how well the suspension controls the movement of the 120/70-12 front and 140/70-12 back wheels. Because of their rigid frames and short travel suspension, scooters can offer a choppy ride over uneven surfaces. Kymco has done a really good job with the damping rates on the G-Dink.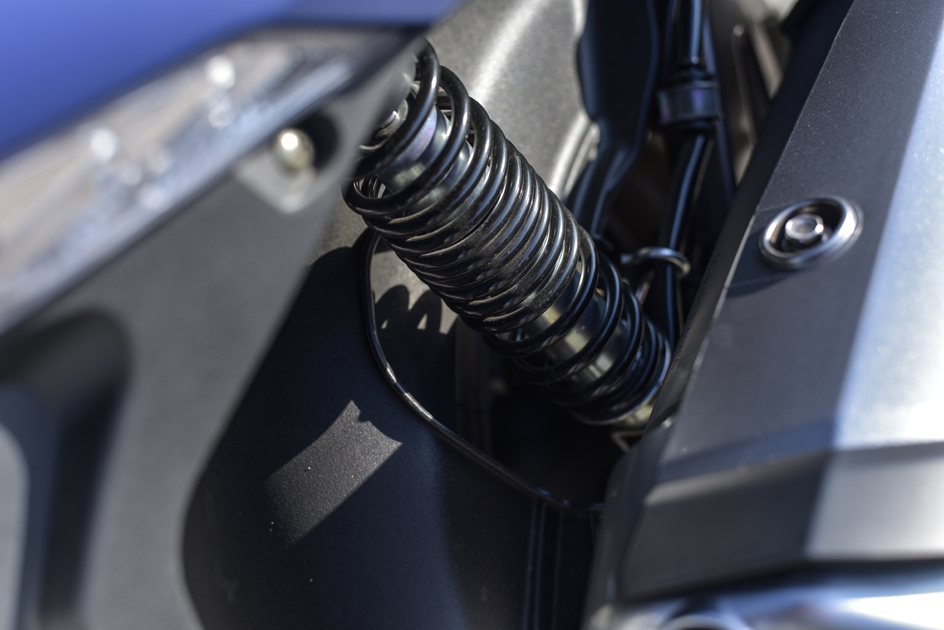 The ride remains composed and supple over all but the nastiest of surfaces. A 240 mm single front disc backed up by a 200mm rear, takes care of braking duties and stops the bike from any speed without fuss or bother. The days of scooters feeling "unstable" due to smaller wheel sizes or whatever are long gone.
The Kymco tracks straight and despite a slightly lardy 183Kg's dry weight, does not need much muscling to turn. The fuel capacity of 9,5 litres should be good for close to 250 kilometres of commuting, given fuel consumption that hovers around 25 Km/L.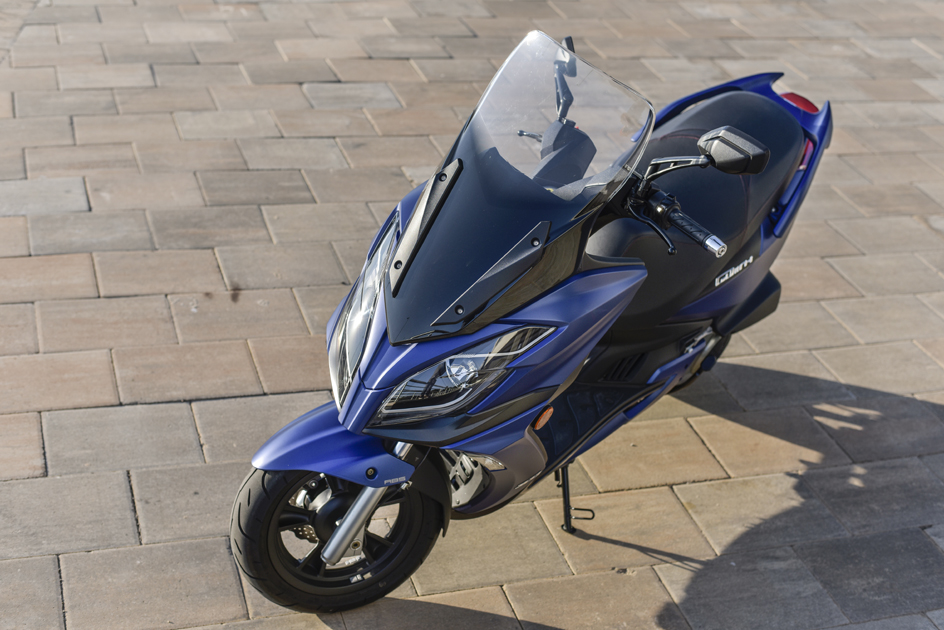 So there you have it. Fact is, the Kymco 300i ABS, is a consummate commuting smoothy, which will cut plenty of time and stress from your daily drive. It is frugal and practical transport that gives you plenty of fun and efficiency for your around R70 grand spend. I totally get why European cities are overrun with these things!
For more information visit: www.kymco.co.za